Best Wealth Management Services in Singapore – that will be the topic of this article.
Nothing written here should be considered formal tax, financial, legal or any other kind of advice advice, and is written for entertainment purposes only, in other words isn't a solicitation to invest.
For any questions, or if you are looking to invest as an expat, you can contact me using this form, or use the WhatsApp function below.
The best time to review your situation is often when you are moving to a new country.
Introduction: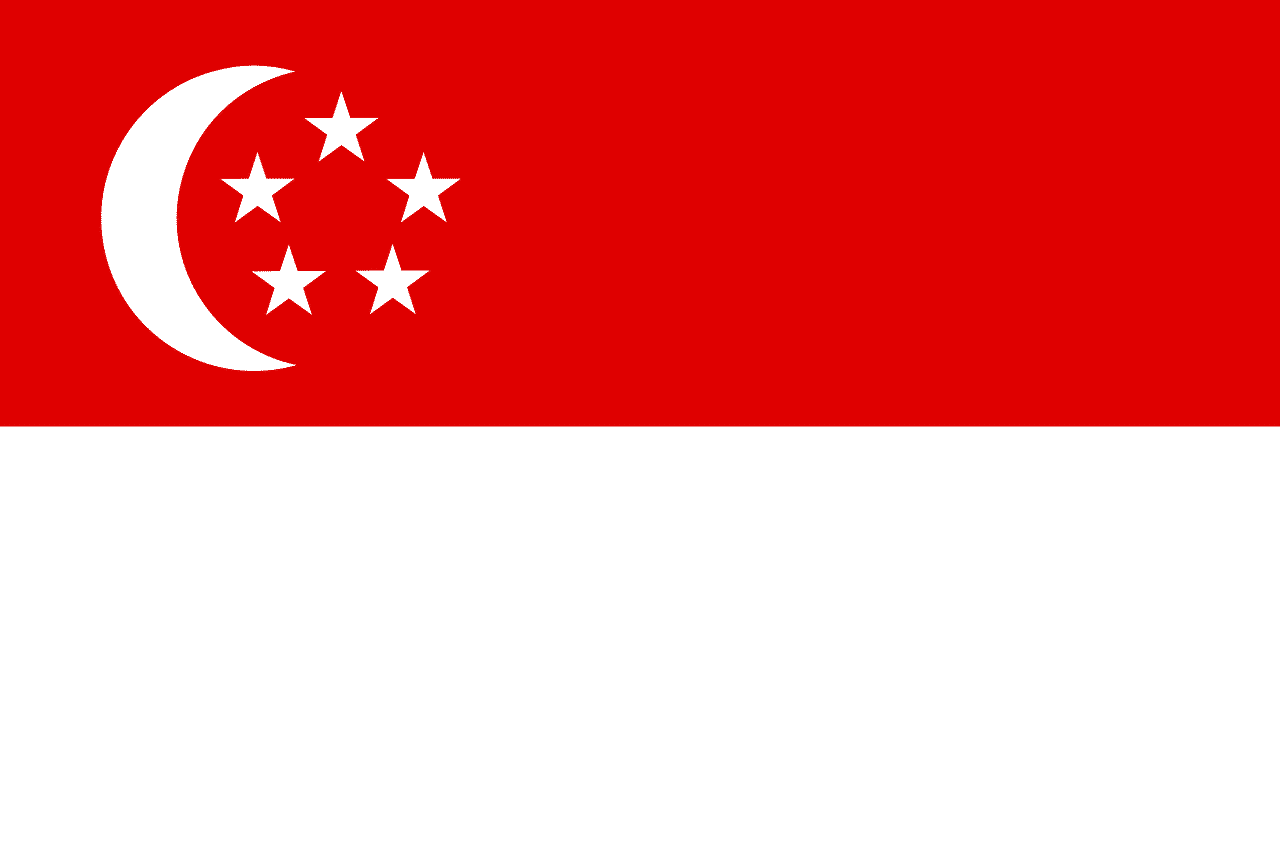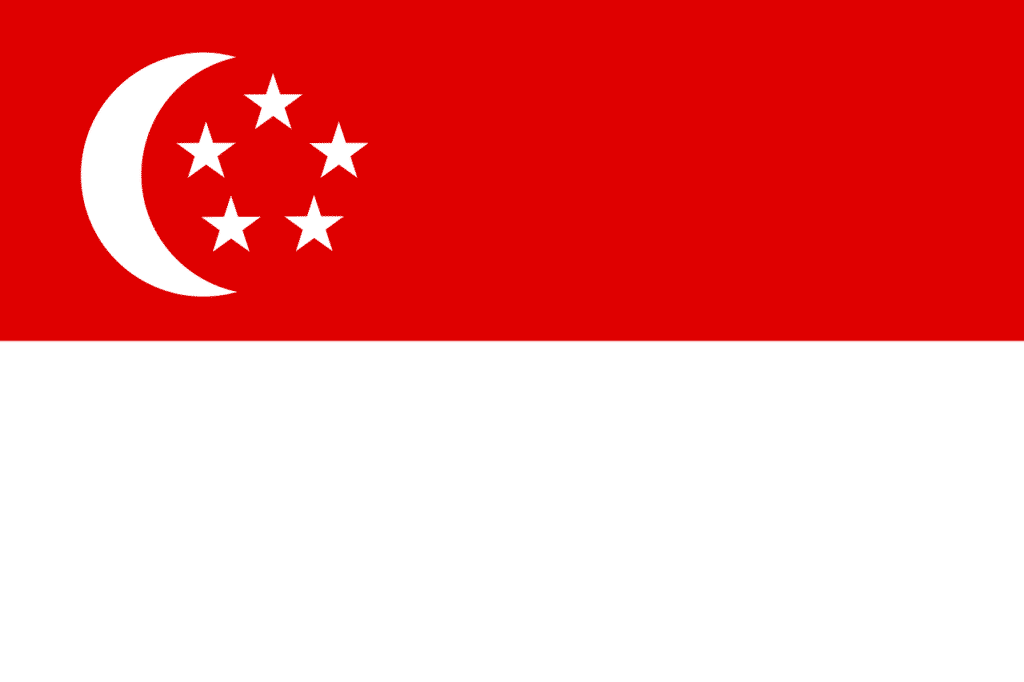 Before we get to know about the top wealth management companies located in Singapore, we must have to look at some of the terminology related to Wealth Management. This would come in handy for having a better understanding of the topic altogether.
Wealth Management – 'Wealth Management' is a service related to financial advice, which is specifically proven to be helpful for individuals having a higher net worth.
People or companies, or any other institutions that provide the services related to wealth management are known as 'Wealth Managers'.
Wealth Managers are the experts when it comes to providing advice/assistance for investing, managing taxes, estate planning, and any other activity that is involved with the financial growth of a respective individual.
Like mentioned earlier, wealth management is specifically designed for the people who have a subsequent amount of wealth and want to put their money to work so that they could earn more money.
Most people opt for wealth management because they don't want their money to sit ideally in a bank where that money is not going to earn significant profits.
People who millions of dollars, or even billions, might not be satisfied by the services offered by a traditional small-scale financial advisor who might not be able to help them reach their financial goals.
Moreover, the investment portfolios, tax scenarios, financial matters of business, and other specific financial needs of such wealthy individuals are usually more complicated.
Wealthy managers offer a specific set of tailored financial solutions that can help the people having a higher net worth to acquire all their specific needs and achieve their financial goals.
A special wealth management fee might incur when the individual would like to have a customized strategy that has been specifically designed by considering their current financial situation.
Some of the most common services offered by wealth managers are as follows:
Investment advice
Investment management
Retirement planning
Tax services
Accounting services
Healthcare review
Review of social security benefits
Planning children's education
Business-related services
When you don't have a significant amount of wealth, then you are less likely to profit from the services of a wealth manager. Instead, you can just opt for the services offered by a financial planner or an investment advisor, who would be able to help you grow your wealth.
So, the major difference between a financial advisor and a wealth manager is that a financial advisor would help you in growing your wealth from the scratch, whereas a wealth manager would help in managing your money after you have a higher net worth.
How does it work? – So, how do these so-called wealth managers be able to earn their income? Well, just as in the case of a financial advisor, wealth managers earn money by taking a percentage of the entire assets they manage.
In most cases, the fees charged by wealth managers start around 1% of the overall assets they manage. However, this might differ based on the overall assets owned by you.
Generally, wealth managers are like supercar sales executives who always try to sell the most expensive car, for which, they always try to grab the wealthiest individual's attention who walks into the showroom.
By the above-mentioned example, we are trying to say that wealth managers also compete for managing the wealth of individuals who have an even higher net worth compared to that of other wealthy individuals. In such cases, they might even lower the fees charged if a person has a lot of assets.
Where can I find one? – To be precise, there are different types of wealth managers, and depending on your specific needs, you might be able to find one by searching around.
First, there are some reputational financial institutions that offer wealth management services, which include some of the reputational banks in your location. When you opt for a large financial institution, you may not be able to have a specifically customized strategy that suits your financial needs.
These types of large institutions usually offer a certain type of strategy that is less personalized. Nevertheless, they pool all the resources of wealthy individuals and manage them altogether, which increases the chances of increasing the capital.
On the other hand, there are private wealth managers, who can be a small financial institution or a single individual, who can be able to let you have a customized wealth management strategy that has been created according to your needs while keeping your financial situation in mind.
Wealth Management and Asset Management – Most people would have come across the term 'Asset Management', and they might usually think that both wealth management and asset management are the same.
This is a very common misconception among a lot of individuals, and to clarify, we are going to state the differences between asset management and wealth management.
To begin with, let us have a detailed look at the meaning of 'Asset Management'. What is asset management?
Asset Management can be said as the investment management available for high net-worth individuals. The primary objective of asset management is to make a client's portfolio more profitable over time while minimizing the risk involved.
In simple words, asset management is the management of the investment portfolio of people, especially those having a significant amount of wealth.
Investment banks and other similar financial institutions offer asset management services to wealthy people, governments, and other financial institutions. Similar to wealth management services, asset management is not considered an ideal option for normal people.
| | |
| --- | --- |
| Wealth Management | Asset Management |
| Cover more aspects compared to asset management | Covers fewer aspects compared to wealth management |
| Takes care of an individual's assets, taxes, businesses, trusts, and other matters | Takes care of an individual's assets such as stocks, bonds, real estate and money |
| Ideal for wealthy individuals and families | Ideal for individuals, businesses, institutions, and other entities |
| Only for wealthy individuals | Available for mostly everyone, yet ideal for people or entities having a higher net worth |
Although our article primarily focuses on the best wealth management services in Singapore, let us have a brief look at some of the best asset management companies in Singapore as well.
UBS
Aberdeen Standard Life
State Street Global Advisors
Lion Global Investors
DBS Bank
UOB Asset Management
Vanguard Group
Black Rock Investment Management
Bordier & Cie
Fidelity Investments
Having said that, we will now have a look at some of the best wealth management service providers available in Singapore.
Best Wealth Management Services:
Almost every bank in Singapore offers its own set of wealth management services, which happen to be available for people having a significant amount of wealth. Adding to that, they would further be classified based on the assets that a person has with the bank.
For instance, when you are person availing of the banking services offered by DBS, you must at least have an amount of S$350,000 for becoming a DBS Treasures client, S$1.5 million for becoming a DBS Treasures Private Client, and S$5 million for enjoying the services offered by DBS Private Bank.
By having a dedicated relationship manager from the bank, the wealth management strategies and other features are provided by the bank's investment experts. However, to grow wealth, here are some of the best wealth management services offered by the banks.
Citigold:
Investible assets worth S$250,000 are the minimum assets needed to acquire the wealth management services offered by Citigold.
By opting for the wealth management services offered at Citigold, people can get access to the following features.
Customized financial advisory services along with a dedicated wealth management expert.
Access to the information and the insights offered by experts who specialize in investment trends and other profitable opportunities.
Some lavish features at the Citi Wealth Hub.
Higher interest rates (preferential) when they have a Citi Wealth First account.
With the help of wealth management services offered by Citigold, you would get access to a dedicated wealth manager along with an objective-based wealth management advisory tool known as 'Citigold Total Wealth Advisor'.
With the help of this tool, you can plan, track, and manage your portfolio in an efficient manner. Another useful aspect would be the Citi Wealth Insights, with the help of which, you will get all the information about the upcoming trends and opportunities related to investments.
You would also be provided with exclusive access to the Citi Wealth Hub present in Orchard, along with which, you can also participate in the significant events created especially for Citigold clients.
Not only that, but you can also enjoy various types of lifestyle privileges that are exclusively available for Citigold clients. While using a Citi Wealth First account, you can obtain preferential rates when you have a substantial amount of money in your bank account.
DBS Treasures:
Investors who are recognized to have investible assets worth S$350,000 are eligible for getting access to the wealth management services offered by DBS.
Given below are some of the features offered to DBS Treasures clients.
iWealth app, which is known to help with all your banking needs in one place.
Services would be provided by a dedicated wealth manager and a team of investment experts.
Information regarding the investment insights from a chief investment officer would also be provided.
Alerts are provided to the people who are interested in knowing the FX rates.
Being a DBS Treasures client, you can benefit from the features of the exclusive iWealth app, which is effective in managing all your needs. Some of the features offered to DBS Treasures clients are seamless trading services, overseeing and managing portfolios, tracking investments, etc.
Along with the app, people also get access to customized insights, professional financial advice, and the services of a Treasures relationship manager.
In order to assist individuals in making efficient decisions related to investments, insights are offered from the Chief Investment Office, which even provides the best investments from which you can benefit.
Additionally, if you need support, a team of expert advisors could be able to assist you. Another feature that is beneficial for the people who invest on a frequent basis is the iWealth app, which we have discussed earlier. Especially, when people the individuals require details regarding currencies that require you to keep track of the FX rates.
By receiving alerts on the FX rates, you might be able to profit from your investments, when are an individual getting profits from investments related to foreign exchange.
Finally, if you are a person involved with DBS/POSB, you might already know that switching to the iWealth app would be much more profitable for you. Comparatively, the iWealth app is way better than the banking apps offered by most of the rivals in the respective field.
OCBC Premier Banking:
For acquiring the services of wealth management related to OCBC Premier Banking, you must have fresh funds worth at least S$200,000 or be able to deposit such an amount of funds.
Some of the features offered to the clients opting for the wealth management services when they go for OCBC Premier Banking are as follows.
You can get access to the priority queues at OCBC bank branches along with access to OCBC Premier Banking.
You will get the insights related to wealth management offered from OCBC Wealth Panel.
You can acquire cards offered by OCBC which would suit your banking needs as well as your lifestyle.
For some specific transactions, you will get preferential rates for some of the transactions (a few selected transactions).
It will definitely be a hassle when you would have to wait in long queues while you want to acquire banking services. With the help of the wealth management services offered by OCBC, you can avoid those long queues and be treated as a person that you really should be treated as (all over Singapore).
This would be able to provide you with the luxurious experience that you actually deserve, based on the fact that you being able to deposit/invest such an amount of money with their bank.
Keeping the features offered to people who opt for physical banking aside, OCBC Premier Banking offers all other features. These range from wealth management solutions to the cards that are exclusively presented to you, which include deposits, insurance, investments, and other financial services.
You will also be able to receive the information provided by the experts that work with the OCBC wealth management division.
Additionally, people who acquired the OCBC Premier Banking services could avail of the preferential charges for a few selected transactions. Moreover, you can be able to send money abroad without having to pay any sort of additional fees or charges (for around 18 different currencies).
UOB Wealth Banking:
To be able to acquire the wealth management services offered to the clients of UOB Wealth Banking, you must have $100,000 worth of assets under management or anything equivalent to that in a foreign currency.
Some of the features offered to the clients who opt for the UOB Wealth Banking have been given below.
You will be given priority while waiting in queues.
You will be offered preferential services while you are obtaining the services offered at UOB branches.
You will be provided with some exclusive benefits and offers along with some beneficial birthday privileges.
You would also be invited to some of the exclusive events, seminars, and workshops of UOB, which happen around the year, which also include your family.
When you are trying to gain all the potential benefits offered by privilege banking, UOB Wealth Banking requires at least a minimum of S$100,000 worth of assets under management.
Being the least amount required, the wealth management might not be focused on your wealth management needs compared to people who have assets under management, which amount for more.
One of the major features of these benefits includes having a dedicated relationship manager along with wealth advisory services and prioritized services related to queues and other important services at UOB branches located all over Singapore.
Being a UOB Wealth Banking client, you can also obtain invitations to some exclusive events, seminars, etc., all over the year.
Apart from having some specific customized offers, to make your birthday even more special, you will be presented with a UOB Wealth Banking eCard which offers you some exclusive deals for your birthday.
If you are an existing customer at UOB, the process of transitioning to UOB Wealth Banking becomes a bit more hassle-free. For managing your financial needs, you can still continue using the UOB Mighty app.
HSBC Premier:
Unlike the wealth management banks that we have discussed earlier, HSBC Premier banking services can be attained by the people who qualify for any of the below-mentioned criteria.
A relationship balance that is either S$200,000 or something equivalent to that in any other foreign currency.
Being able to have salary deposited to the bank account, which is at least S$15,000.
Having a property loan, which is at least S$800,000 in case of a Singaporean property loan and AUD200,000 in case of an Australian property loan.
Some of the features offered to the people who have opted for the wealth management services offered by HSBC Premier are as follows.
No remittance fee when making an international transfer with the help of HSBC Worldwide Transfer online.
You can track your financial wellbeing with the help of HSBC FinFit, which is a unique financial service.
You will be provided with bonus interest rates when you have an HSBC Everyday Global account.
You might be familiar that HSBC is a bank that is known for its presence in almost all parts of the world, which means that you avail of the banking services even when you are in some of the remote parts of the world.
People who often make global transactions might benefit from the services provided with HSBC across various branches located worldwide. People who make investments are encouraged by HSBC by having no sales charges when the individuals make an investment with the help of a Regular Savings Plan.
On the other hand, a 1% sales charge incurs on lump sum investments that are made in unit trusts. Along with that, when you are availing of HSBC's Everyday Global Account while being an HSBC Premier client, you would be offered a preferential interest rate of 1.45% p.a.
Like said before, you can track your financial situation with the help of HSBC FinFit. In order to improve your financial habits and knowledge, improvise your financial planning strategy or acquire the products and services you require.
How we stand out:
We have given the details regarding some of the best wealth management banks located in Singapore, and like has been mentioned earlier, people can acquire wealth management services from almost any bank they want.
Nevertheless, most wealth management firms offer specialized services to the people who invest way more than usual.
For instance, as a UOB Wealth Banking client, you acquire the wealth management services by having an amount as low as S$100,000, however, the treatment might differ when compared to a person who has S$1 million.
Most wealth management banks require you to have more than S$350,000 for obtaining the wealth management services or you must earn an amount of at least $15,000 to S$20,000, which should be credited into your bank account.
We, on the other hand, provide wealth management services for a qualifying amount as low as $100,000, and to make it even better we offer the exact same services when you are able to deposit $750 to $1,000 every month.
Among other things that you might not be able to acquire from a wealth management bank, you can customize your wealth management needs and get all the things you require.
Most of the financial websites having a good reputation among the public agree with the fact that the services offered by individual wealth managers stand out in contrast to the services offered by traditional wealth management institutions.
If you require services related to your investment portfolio or if you want to learn the fine art of investing so that you can invest on your own, then you can benefit from the services offered by us.
Having said that, we hope that you were able to find all the relevant information in this article, for which you have been searching. We strongly wish for you to have a good financial career while reaping a lot of profits from all your investments.
Pained by financial indecision? Want to invest with Adam?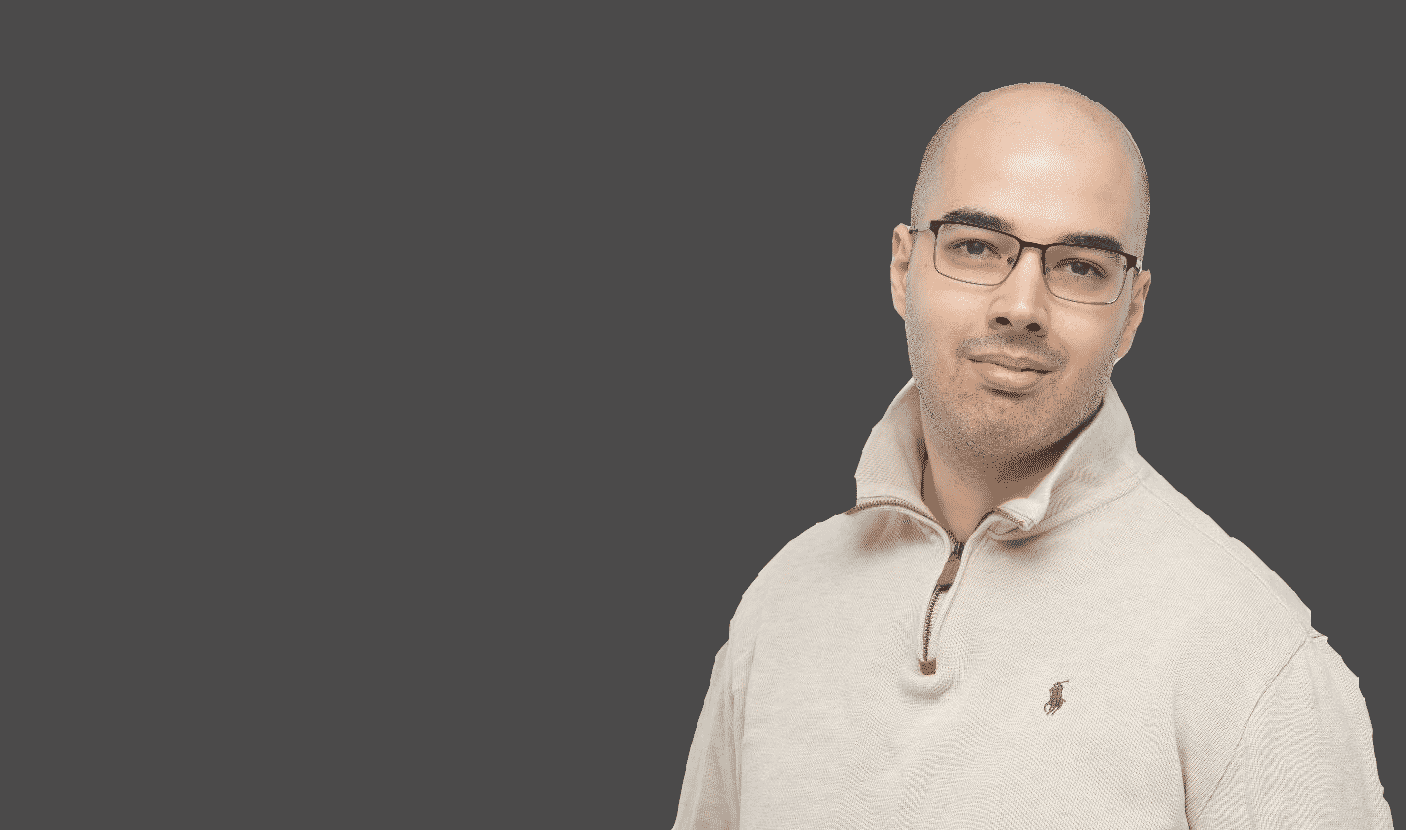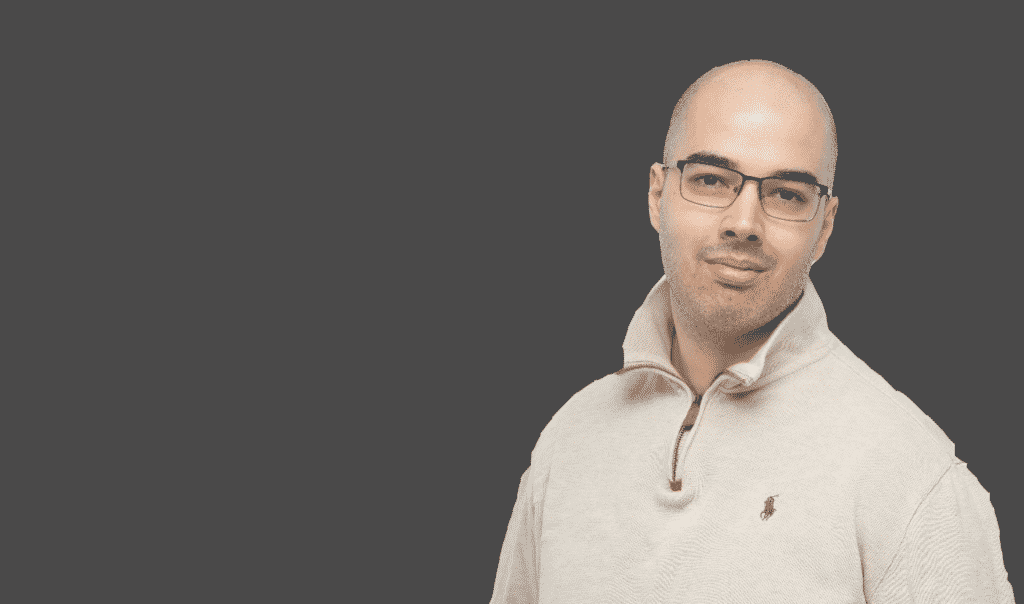 Adam is an internationally recognised author on financial matters, with over 274.5 million answers views on Quora.com and a widely sold book on Amazon