Cost of living in Luxembourg – that will be the topic of today's article.
Nothing written here should be considered formal tax, financial, legal or any other kind of advice advice, and is written for entertainment purposes only.
For any questions, or if you are looking to invest as an expat, you can contact me using this form, or use the WhatsApp function below.
The best time to review your situation is often when you are moving to a new country.
Introduction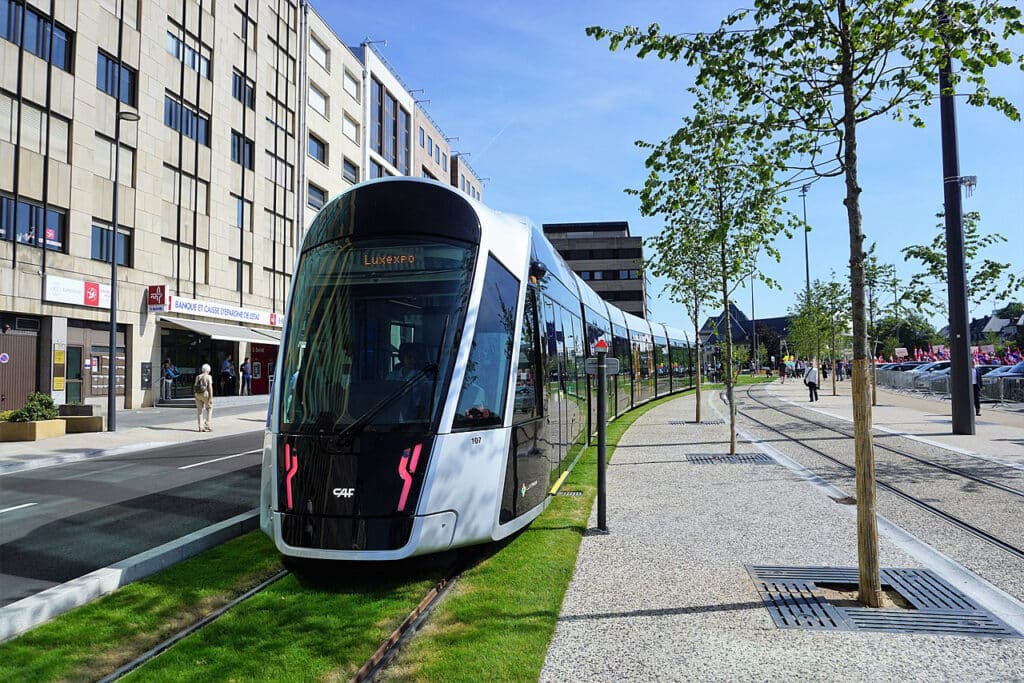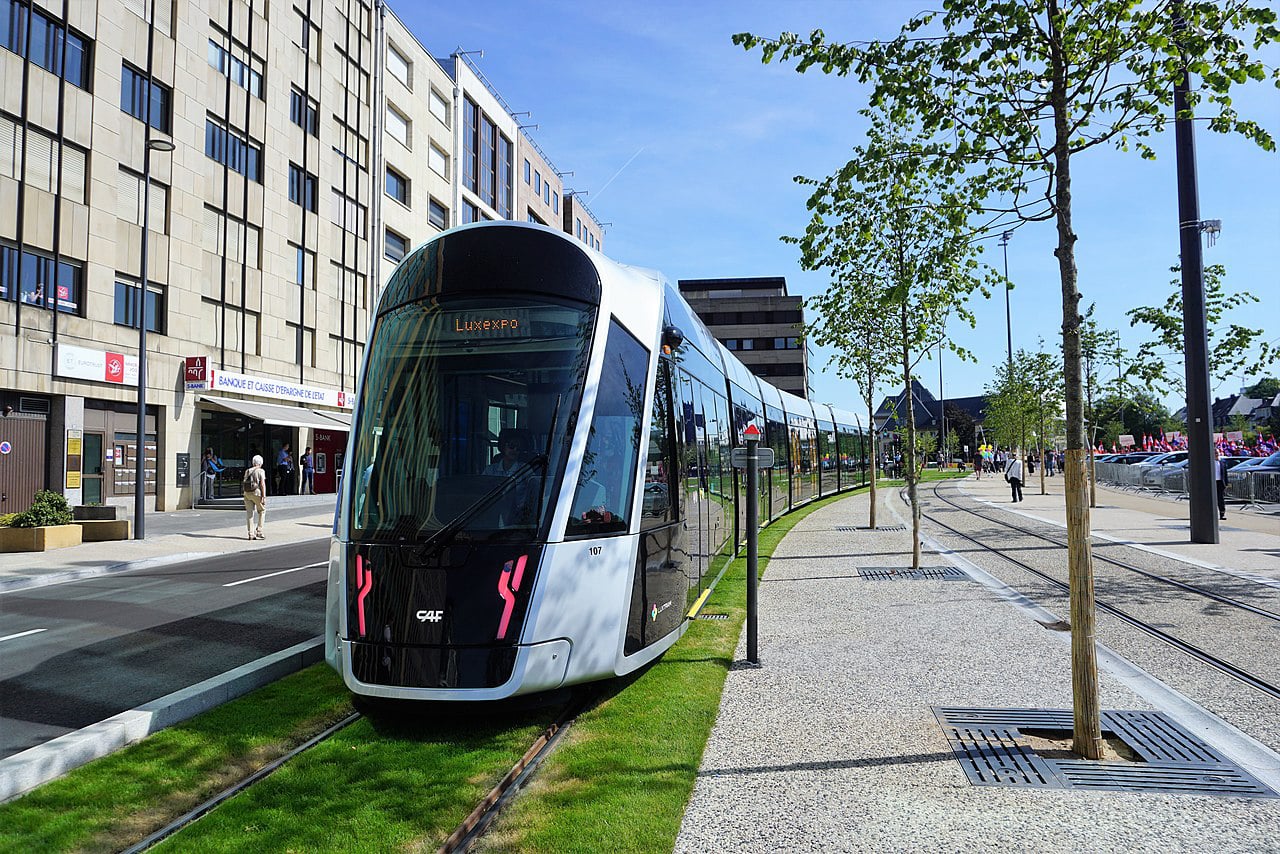 Luxembourg is a small state located in the western part of Europe, which borders Belgium, the Netherlands, France and Germany.
This is one of the safest countries for tourists, which is ahead of many European countries in terms of living standards. It is noteworthy that only a third of the country's population is made up of indigenous people, most of which are foreigners – immigrants from Italy, Portugal, Belgium and Germany.
Residents of Luxembourg speak three languages ​​- German, French and Luxembourgish, which are official in the country. French is used in government offices, German is considered the language of business and the press, and Luxembourgish is more commonly spoken by locals.
Luxembourg is a highly developed industrial country, whose economy is based on ferrous metallurgy. The largest iron ore mining concern "ARBED", which is one of the top ten metallurgical enterprises in the world, operates in the country.
Despite the active development of the metallurgical industry, in Luxembourg they continue to engage in agriculture, including viticulture, the production of sparkling wines is on stream in the country. Its hallmark is dry wines from the Moselle Valley.
Luxembourg is famous for its health resorts, among them Mondor-les-Bains and Mondorf, famous for its medicinal mineral waters. The rather modest size of Luxembourg should not confuse foreign tourists, since there is something to see here.
The National Park "Haute Sur", the majestic buildings of the capital in the "Upper City", the Palace of the Grand Dukes, the Wine Trail, Casemates Petrus, cozy cafes and restaurants – all this and much more is offered to travelers by Luxembourg.
Nowadays Luxembourg is one of the smallest states in Europe, where only 600 thousand people live permanently. But the standard of living here is high and the economy is on the rise thanks to the fact that Luxembourg is an offshore zone with favorable conditions.
More than 200 banks and about a thousand investment funds have settled here. Hundreds of thousands of people from neighboring countries come to work in Luxembourg every day, and local companies hire expats from all over the world (finance and IT specialists are especially in demand).
For more than 20 years, Luxembourg has been a major financial center that offers transparent and understandable legislation and tax incentives for businesses. By the number of assets held here, the country is considered the second in the world. There are many banks, funds, branches and offices of companies operating in the country.
Therefore, good specialists in finance and law are also in demand. Now about half of Luxembourg's population are not indigenous people, but expats working for local companies. People who come from outside the European Union are issued a blue card on the spot – a residence permit that is issued for four years and allows you to live and work in Luxembourg.
Another category of people moving to Luxembourg is wealthy people. There are not such high taxes on property and business as in other European countries, and profits from owning securities are not taxed at all for some time, so many people move here for the sake of tax residency and buy real estate.
After five years of residence and paying taxes in Luxembourg, you can pass the exam and obtain citizenship, without having to give up your own – dual citizenship is allowed.
With such citizenship, you can easily move throughout Europe and it is much easier to interact with banks – take loans, open deposits.
They come here for work and business, but tourists are infrequent and mostly passing through on their way to the neighboring Netherlands and Belgium. There is something to do in Luxembourg: you can walk around the casemates, have a good lunch, but this is a maximum of one or two days.
Income of Luxembourgers
The number of people in the country almost doubles every day due to the fact that employees who permanently live in neighboring countries – France, Germany and Belgium come here to work.
In the morning they get here by cars, trains, motorcycles, buses, and in the evening they come back. Salaries in Luxembourg are higher, and therefore it is quite justified.
At the same time, the country also has jobs for indigenous people, which the authorities retain. For example, a bus driver must be proficient in Luxembourgish. He can receive from 5 thousand euros per month before taxes.
To become a school teacher, you need not only to have a higher education and the appropriate qualifications, but also to know three languages ​​and obtain a special certificate.
A bus driver can receive from 5 thousand euros per month before taxes
The minimum income here is 2,500 euros per month. For expats who receive a blue card, there is a minimum wage qualification: in the financial and legal sector they must be paid at least 74 thousand euros, and in the IT sector – about 50 thousand euros per year before taxes.
A good average salary is 50-60 thousand euros per year. High income is considered to be from 90 thousand euros per year before taxes.
The tax rate in Luxembourg depends on many factors: income level, marital status and the presence of children.
People who receive less than 30 thousand euros a year are exempt from income tax at all. For unmarried people, the maximum rate is 42%. In the family, the total income of both spouses is estimated, and sometimes it turns out that a person earns little and after the wedding he has to catch up and pay more taxes, since the husband or wife has a higher salary.
If one works and receives a high salary, and the other does not work, then this greatly reduces the tax burden.
Housing
Most Luxembourgers live in apartment buildings of three or four floors or in their own houses with lots. In the capital, there are tall modern buildings only in the Kirchberg district, where the offices are located.
Real estate in Luxembourg is very expensive, and over the past 40 years, its value has only increased, even though new housing is constantly being built. Locals even say that it is impossible to take a photo of Luxembourg without being hit by a construction crane.
At the same time, the state restricts developers, and real estate prices do not decrease. The quality of housing here is quite good, the only negative is that air conditioners are not available everywhere.
Many houses are undergoing renovation: the outer walls are preserved, and inside they are modern communications and ceilings, but the renovations are done here carefully and tastefully.
To rent a studio will cost you one and a half thousand euros, another 300 euros – utility bills, and 50 euros – internet.
Now in the center of the capital, the cost per square meter starts from 10 thousand euros. In a decent, but simple apartment with a minimalist renovation, a meter will cost from 12 to 14 thousand euros.
In the nicest districts of the capital, housing will cost at least a million euros. You can rent an apartment from thousands of euros per month.
Transport
Luxembourg has buses and trams that run from the airport and from the Old Town to the new business district of Kirchberg. The fare used to cost two euros.
It seems that few people bought tickets, and they decided to cancel the fare altogether. But taxis are very expensive here. For a trip of 15 minutes to the airport, you will have to pay 45 euros.
The entire market is occupied by one company, Uber and other aggregators were not allowed to Luxembourg, therefore prices are not reduced. Locals take a taxi only as a last resort (for example, when you need to get to a business meeting), and so basically everyone walks, gets by public transport or private cars.
Nobody seemed to buy bus tickets, and they decided to cancel the fare
It is cheaper to keep your car here than in other European countries such as the Netherlands.
Those who live outside the capital need a car, while city dwellers usually only need it for weekend trips and shopping in large stores.
Car insurance with good experience of accident-free driving here will cost 300-400 euros per year. Gasoline is also cheaper than in many European countries – a liter costs 1.25 euros.
There are enough parking lots, there are large covered parking lots. For an hour you will have to pay 2-2.2 euros, and permanent residents park in their districts for free.
Products
Mostly locals buy food from supermarkets and small farmers' markets that take place here twice a week. In Luxembourg, there is no division of stores into different audiences: for wealthy and not-so-rich buyers.
The assortment there is about the same everywhere, and even Auchan is not a discounter here, but just a store with a large selection. From budget stores there is only German Lidl, where you can save up to 30% on groceries. There is not such a large selection, but in terms of quality it is in no way inferior to more expensive stores, there are excellent fresh fruits and vegetables.
Bread here can cost 1.5-5 euros, cheese – 10-40 euros, a pack of pasta – about two euros, fish fillets – 20-30 euros, meat – from 20 to 60 euros per kilogram. If you eat at home often enough, about 100–120 euros per week are spent on groceries and household items.
Entertainment
Of course, Luxembourg does not have such a variety of entertainment options as metropolitan areas. There are only two theaters, five museums, three cinemas, and two of them show approximately the same rental films.
There are clubs and bars, but for those who went to establishments in big cities, they will seem a little funny. A movie ticket costs 9–11 euros, a theater ticket costs 25–50 euros, an exhibition costs 7–15 euros.
People walk a lot in Luxembourg, go to cafes and restaurants. Everything is fine with this area in Luxembourg, there are enough establishments. Of these, we can recommend the Knopes cafe, Konrad cafe-bar, Bonomeria gelateria, Vins Fins restaurant.
Lunch in the cafe will cost from 20 euros, dinner with alcohol – from 50 euros. A business lunch costs about 12 euros. Coffee can be taken at Bloom Coffee Shop, cappuccino costs about 2.5 euros.
You can go to France for dinner or spend a weekend on the Mediterranean coast
In Luxembourg, sports are very developed – there are wake-boarding stations, grounds for team games.
Many take advantage of the country's relief and go hiking. You can spend as little as 15 minutes driving out of town and out on some great hiking trails. An annual subscription to the pool can be purchased for 320 euros.
Also, locals use the geographical location of the country and do not spend weekends in Luxembourg. The border with neighboring states can be reached by car in just 15–20 minutes, it takes two hours to get to Paris by train, and low-cost airlines fly to England, Italy and Spain. Therefore, it is a normal story here – to go to France for dinner or spend a weekend on the shores of the Mediterranean Sea.
Pros & cons of Luxembourg life
After reviewing some costs and expenses of Luxembourg life, lets consider a few points that every expat should know before being 100% sure on his decision.
Pros
Benefits, state support, preferences
From a tax point of view, Luxembourg is attractive for international companies with relatively low income tax rates in European realities, taking into account various deductions and VAT (17%), as well as the possibility of applying incentives for investment activities.
R&D companies can also receive government support in the form of loans and other financial instruments. There are also special preferences for private equity companies, as well as venture and investment funds.
Such conditions made it possible to attract to the country, on the one hand, a large number of banks and funds, and on the other, companies like Amazon, Microsoft, Apple, Paypal, Rakuten, and so on.
For several years, a tax preference regime has been in effect in Luxembourg in terms of the use of companies' intellectual property. Currently, these benefits are temporarily unavailable for new companies or intellectual property, but the Luxembourg government plans in some form to restore such preferences in the future.
Developed infrastructure and convenient geographic location
You can easily get to any neighboring country. Switzerland, France, Germany and Belgium are literally a couple of hours away. Large data centers are located nearby – in Luxembourg, Frankfurt, Amsterdam.
The population of the capital is about 110-115 thousand inhabitants, and it is growing relatively quickly – about 15 thousand expats move to Luxembourg every year. Also, many qualified specialists come from neighboring countries to work every day. Therefore, the government is actively expanding the infrastructure.
The capital has a very well developed public transport system. You can quickly get to anywhere in the city. There are many bike stops: you pay and you go.
Car parks have their own scheme. If you live in Luxembourg City, your car has a special mark that allows you to park for free in your area. In the rest of the city and beyond, you can often park for free for two hours using the parking disc.
Within a year from the date of obtaining a residence permit, you must change your driver's license, otherwise you will have to get it again. It is not difficult: it is enough to pass a small medical examination for € 60.
The country is very clean. Fuel is cheap in Europe: diesel, for example, costs € 1. But maintaining a car is quite expensive – insurance costs about € 1000 per year, maintenance is also not cheap, but due to the fact that we move along good roads, and the country is small, we rarely have to service the car.
Nice place to live
Luxembourg is very beautiful. There is a lot of greenery here, the city is not built-up or "overloaded".
There is an opportunity to give a good education to children. Many families here speak four to five languages ​​- Luxembourgish, German, French, Portuguese and English. Many kindergartens with an emphasis on three languages ​​at once – English, German and French, so children already speak them fluently by school.
There are very few public free gardens in Luxembourg. As a rule, they are all far from home and speak the local language there. We still tried to find a kindergarten as close to the home as possible, which is taught in English or French.
In the end, I settled on a paid option for € 1,500 per month. The state can reimburse up to half of this amount (depending on the family's income). Prices for private kindergartens vary and depend, first of all, on the status of the institution itself.
If you have a working contract with the opening of a personal personal account and other banking issues, there are no problems at all. There are a lot of banks here. Each department has a personal manager who is ready to help at any time. However, mobile banking applications are still considered a novelty.
Cons
High wages, expensive real estate
An employee needs to be paid so much so that he can afford to rent an apartment. The cost of a more or less decent apartment starts from € 1,500 per month without additional payments. As for the purchase, a one-bedroom apartment will cost about € 500,000.
One of the conditions for obtaining a work visa is that an employee must receive from € 56 thousand per year.
Difficulties with the relocation of employees
The conditions in the country are rather tough for those who come from outside the European Union. The company must prove that it really needs a specific employee. Initially, you must advertise a vacancy for the EU members, then report that you have not found a suitable employee, so you take a person from outside the EU.
The average time for an employee to move is from six months to a year. It is necessary to collect a large number of documents, obtain permission and sign a contract. In Luxembourg, there are many commercial organizations that help transport employees: they prepare documents, look for housing, and so on.
Accommodation in Luxembourg is rented exclusively through agents. An amount equal to the monthly cost of the apartment is paid for the agent's work. It is also necessary to pay for insurance and give a deposit of at least two months of rent. If any breakdown occurs, the landlord has the right to deduct the amount for repairs from this money.
Landlords look at the work contracts of potential tenants and decide who is more solvent. Unfortunately, planned construction is not being carried out in Luxembourg: the housing business is almost entirely concentrated in private hands. Therefore, the owners dictate the conditions for their in-demand product.
Another difficulty with moving is a work permit. To get it in Luxembourg, you first need an invitation from your employer. When the invitation is "in hand", you can go to the country and register.
To register, you need to translate all personal documents (passport, educational diplomas, etc.) into Luxembourgish, German, French or English, as well as collect all the necessary legal papers. There are special agencies in Luxembourg that can do this for you, but we have already mentioned their work above.
The state checks all documents for some time. If everything suits you, you will be given permission to apply for a residence permit. After that, you can safely get a job, open accounts.
It is not a visa that is issued, but an EU Blue Card, on which it is already written that this is a residence permit. With it you can leave the country and travel around Europe. The first two years there is no right to change the profession. After five years, there is a legal right to obtain a permanent residence permit (for 7-15 years) without restrictions on work and residence.
Pained by financial indecision? Want to invest with Adam?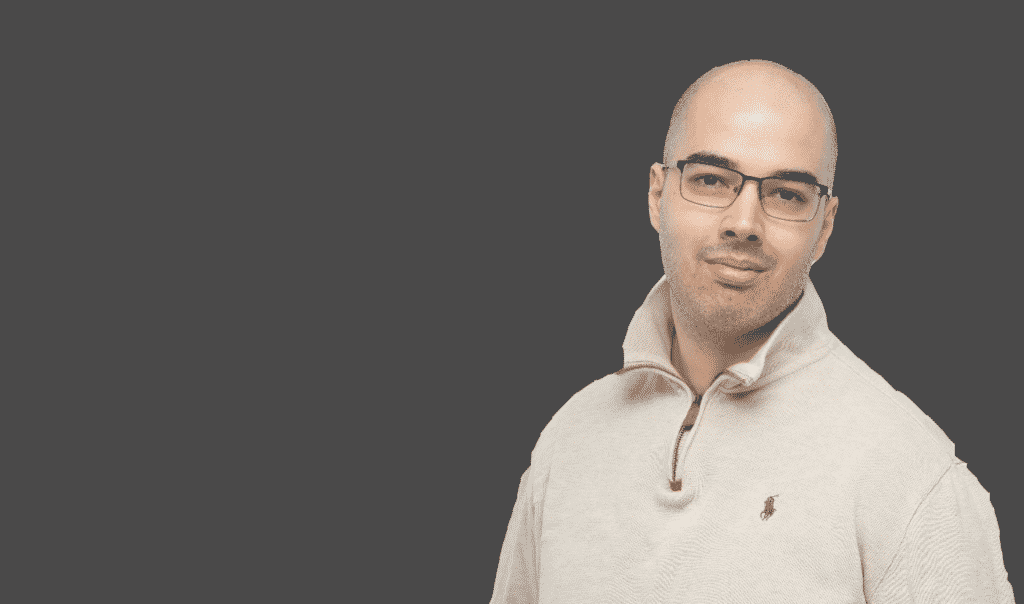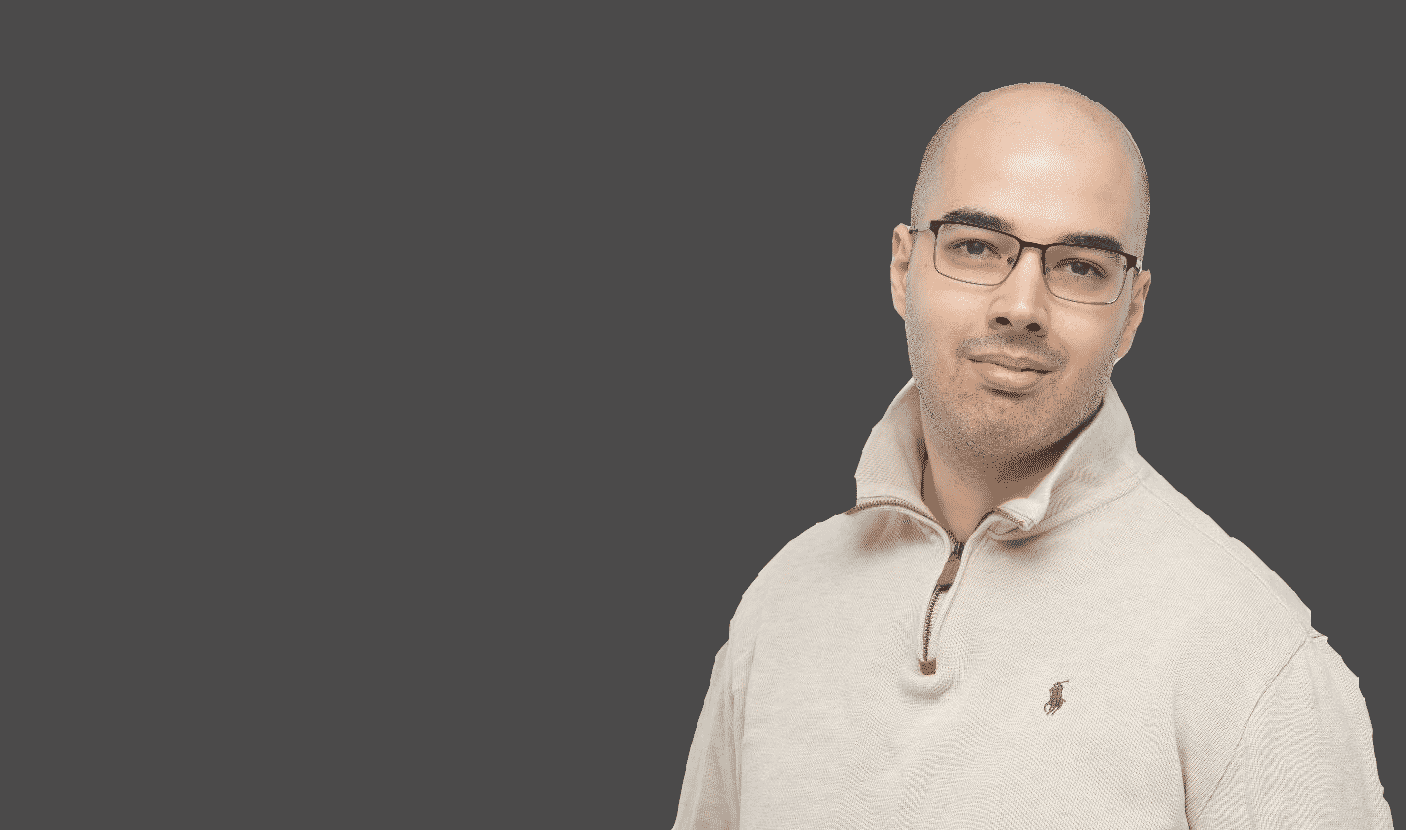 Adam is an internationally recognised author on financial matters, with over 274.1 million answers views on Quora.com and a widely sold book on Amazon