Here is a complete expat guide on what you should look out for when moving to and living in Singapore in 2022.
Nothing written here should be considered as financial advice, nor a solicitation to invest.
For any questions, or if you are looking to invest as an expat, you can contact me using this form, or via advice@adamfayed.com
It is usually better to "kill two birds with one stone" and invest as an expat, rather than send money home to buy shares or a house.
Introduction
Singapore, the Lion City of Southeast Asia, is a city, an island, and a country all in one. It is one of just three remaining city-states in the world, and it is now a significant center of business, innovation, and trade.
It is really international and multicultural, with a dynamic society found nowhere else on the planet. It is famed for its wonderful food, culture, architecture, and clean-edged modernism.
And, because it's just under three hours from Hong Kong and close to so many of Asia's vacation locations, it's a great location for both work and gorgeous holidays, once you've experienced everything Singapore has to offer, of course as well as the main island, it has 62 islets.
Its tropical environment results in gorgeous gardens and fascinating wildlife. If you need to get away from the humidity, you may go to an air-conditioned facility or one of the many gorgeous beaches. While Singapore's rigorous restrictions may be a cultural shock depending on your background, you can anticipate a clean, well-organized, and safe city.
Moving to Singapore Checklist
Here's a rundown:
Make sure your passport and paperwork are in order.
Determine what items you must bring with you, verify rules, and organize shipment.
Get some insurance.
Get some local cash and make a note of a bank.
If you don't already have a job, look for one.
If you have children, begin the school enrollment procedure.
Consider your priorities for where you wish to reside and conduct some research.
Find a place to stay for at least the first few weeks.
29 Things You Should Look Out for When Moving to and Living in Singapore
1. Entry Document Requirements and Customs for Moving to Singapore
When moving to Singapore, you may be concerned about obtaining a visa. If you're only passing through, you'll probably need a visa — see the criteria on the Ministry of Foreign Affairs' website.
Other restrictions will apply if you are relocating for an extended period of time, or perhaps permanently. Contact Singapore provides several excellent materials on admission and life in Singapore in general.
2. Right to Work
If you don't have a job when you move, you'll need an Employment Pass or be qualified for one. When you start working, you'll need to get your Pass approved by presenting your passport and immigration card to your HR department.
If you have a P1 or P2 pass, you'll be able to bring your family if they qualify for the Long-Term Visitors Pass or (in the case of children) the Dependant's Pass. The Ministry of Manpower's website contains information and checklists. Permanent residency in the form of an Entry Permit may be an option to consider in the future.
3. Import Regulations on Things You Can Bring to Singapore
Singapore has stringent import regulations. It's a good idea to review the Import Procedures before deciding what to bring, and if you have any questions, get in touch with someone. Breaking the law can result in imprisonment or, in extreme situations, the death sentence.
Check with the Health Sciences Authority beforehand if you have medicine, especially powerful narcotics. If you're relocating to Singapore with a dog or other pet, you should also examine the rules.
Keep in mind that Singapore is a fairly contemporary city, and you will be able to find many of the goods you want on a daily basis there. If you're relocating to Singapore, your basics may include items you can't acquire there, such as traditional cuisine from your home country. They should be importable for personal use if they are packaged.
4. Industries Where You Can Find a Job in Singapore
Singapore is a true commercial hub, one of the world's leading commerce and financial centers, with high-paying jobs in accountancy, banking, and finance. Healthcare and life sciences, information technology, biotechnology, and law are other significant industries. There is also a thriving energy, infrastructure, service, and tourist economy.
5. Average Salary in Singapore
Singapore ranks among the top ten cities in the world in terms of pay. You might expect to make a lot of money depending on your employment. According to the Ministry of Manpower, the 2016 median monthly income was $4,056. More statistics may be found on their website.
6. Employment Pass
To work as an expat in Singapore, you must get an Employment Pass. If you already have a job, your boss should assist you with your application before you leave. If you want to work while in the country, you must apply for an Employment Pass Eligibility Certificate through the Ministry of Manpower website. They also provide a self-assessment tool so you can see if you're eligible ahead of time.
7. Job Search Portals
It's typically simpler if you can find work before moving to Singapore, especially if you can have a remote interview. Many people find work through their networks or through employer relocation chances. However, there are other internet job boards, including many international ones such as Linkedin Jobs, Beam, and Indeed. You might want to look into Jobs DB.
8. Official Languages in Singapore
Malay is the national language, however, Singapore is a cosmopolitan country with four official languages: Malay, English, Mandarin, and Tamil. The majority of individuals speak English. However, if you wish to learn another language, there are several institutions and programs accessible.
9. Cost of Living in Singapore
Singapore is an expensive city-state. It has been named the most expensive city in the world for expats four times in a row. However, you are likely to earn a good living, and a little forethought goes a long way.
Rent, transportation (if you acquire a car), and school costs for overseas children will most likely be your major expenses. If you wish to compare living expenses, use the Numbeo database.
10. Singaporean Currency
The Singapore Dollar is the native currency (SGD). SGD$1 is now worth around USD$0.75, HKD$5.8, and AUD$0.98. Current currency rates may be found on the XE website, which we always recommend you visit before planning your relocation!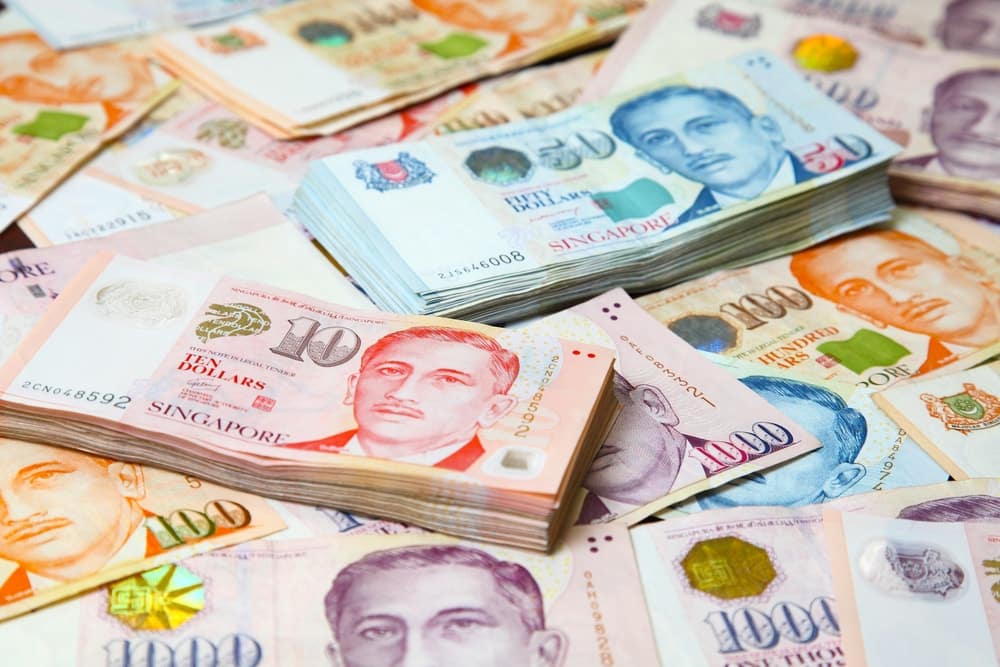 11. Banking in Singapore
You will need an authorized Employment Pass to open a bank account. Keep a watch out for bank fees, just like you would with any other bank. To apply for a credit card, you must provide your Pass, company ID, and passport. If you don't earn enough to qualify for your bank's credit card, you can get a debit card instead.
12. Sending Money Out of Singapore
There are several possibilities for exchanging currencies and sending money home. Your bank, whether in your home country or in Singapore, may provide competitive rates. SingPost also provides CASHOME Visa Money Transfer, and you may look into Pay2Home and OFX. .
13. Taxes in Singapore
Depending on your wages, your income is taxed at 15% or the progressive resident rates, and reports must be filed by the 15th of April each year. You may pay in a variety of ways, including online, but you must first set up your SingPass. You may locate your tax bracket and a useful guide for new foreign taxpayers on the Inland Revenue Authority website.
14. Plan Your Move-In Ahead
Because the island is small, the land is scarce, and renting or purchasing a home is prohibitively expensive. You might explore cost-cutting measures such as flat-sharing or living outside of the city centre. Make sure you have certain criteria in mind before you start looking! Do you want to rent or purchase, live in a condo or a flat, be near or far from the city centre? It is also critical to begin the process of relocating your belongings.
15. Search for the Best Location to Live in Singapore
Conduct some research on the various places, taking into account things like schools, transportation, and any other amenities that are essential to you. If you're going to Singapore, pricing is an important consideration, so do your homework first. Orchard, Tanglin, Holland Village, and East Coast are prominent expat neighborhoods.
You may discover various property guides online to assist you, such as this district guide, which will help you identify regions and figure out where streets are, and Nest Pick, which will help you figure out costs and location. It's a good idea to have an idea of where you'd want to reside at least a month ahead of time.
16. Renting in Singapore
Around 80% of the market is dominated by the Housing and Development Board (HDB), which is subsidized and offers strong guarantees to both landlords and tenants. On its website, HDB provides a wealth of information.
If you are renting a full flat, ensure that your landlord has HDB permission. When you choose a place to reside, you and your landlord must sign a Letter of Intent (which should include specifics such as any furniture you wish removed or added) and pay a deposit, as well as sign a Tenancy Agreement.
In the short term, you may consider living in a serviced apartment, especially if you just want to look at houses after you've arrived. This can assist ensure that you move to Singapore in comfort!
17. Buying Property in Singapore
It's important to remember that, in addition to a large mortgage, there are extra costs associated with purchasing a home in Singapore. It's important to remember that, in addition to a large mortgage, there are extra costs associated with purchasing a home in Singapore.
18. Arrange a Storage
You may need to arrange storage for your goods if you've opted to hunt for a house when you arrive (or if your items come a bit later).
19. Hire a Cleaning Service Before Your Move to Singapore
Moving into your own home might be a stressful experience, but it's only the last step before you can unwind in your own place! Moving boxes to Singapore, having them delivered to your door, or arranging temporary storage may all be handled by shipping relocations. If you want to move into a property that is clean and functional, you might want to consider hiring a cleaning service before you move in.
20. Internet Connection in Singapore
Good news: Singapore is towards the top of the world in terms of broadband and mobile internet speeds! When it comes to setting up your home connection, there are three major providers: SingTel, Starhub, and M1, as well as a few smaller providers (such as MyRepublic and Colt).
Your service will typically take a week to 15 days to connect, so if you know where you'll be living, you may want to pre-arrange the connection before you move. The majority of contracts are for 6 to 24 months. Fast fiber-optic connections are available, but double-check first because certain areas do not have them.
21. SIM Cards in Singapore
SingTel, Starhub, and M1 all provide internet access. The most common is SingTel. Before you make a decision, compare their offerings and see whether you qualify for a corporate discount. Prepaid SIM cards and contracts are available. If you want a fixed connection, you might be able to get a good rate with cable internet.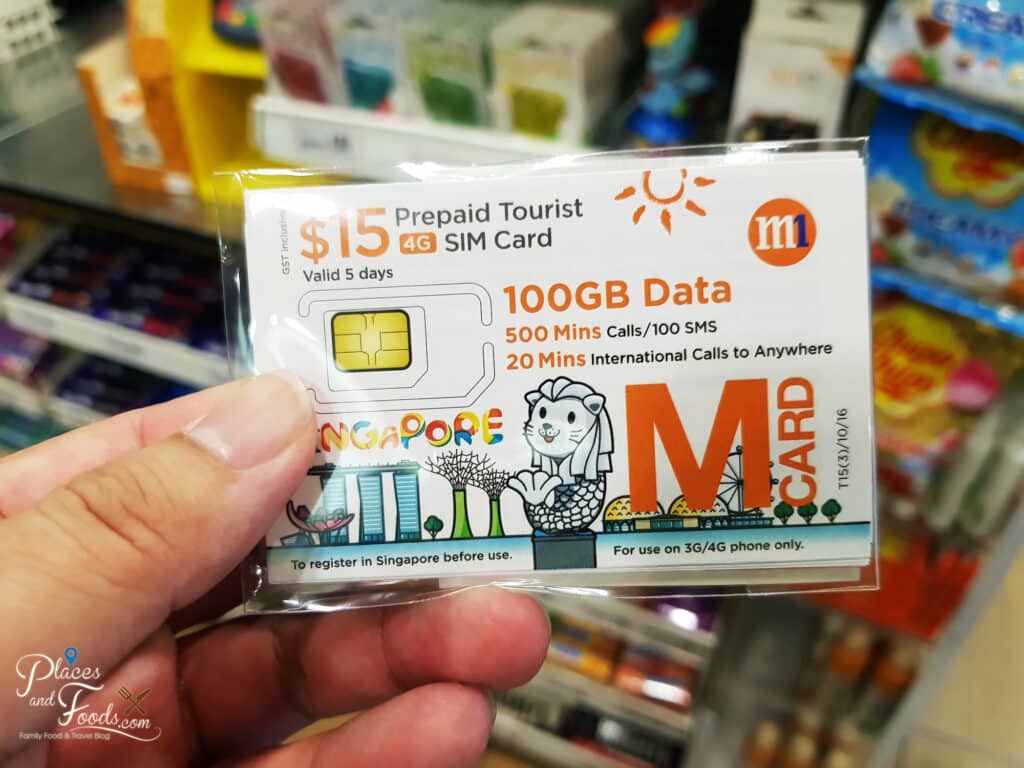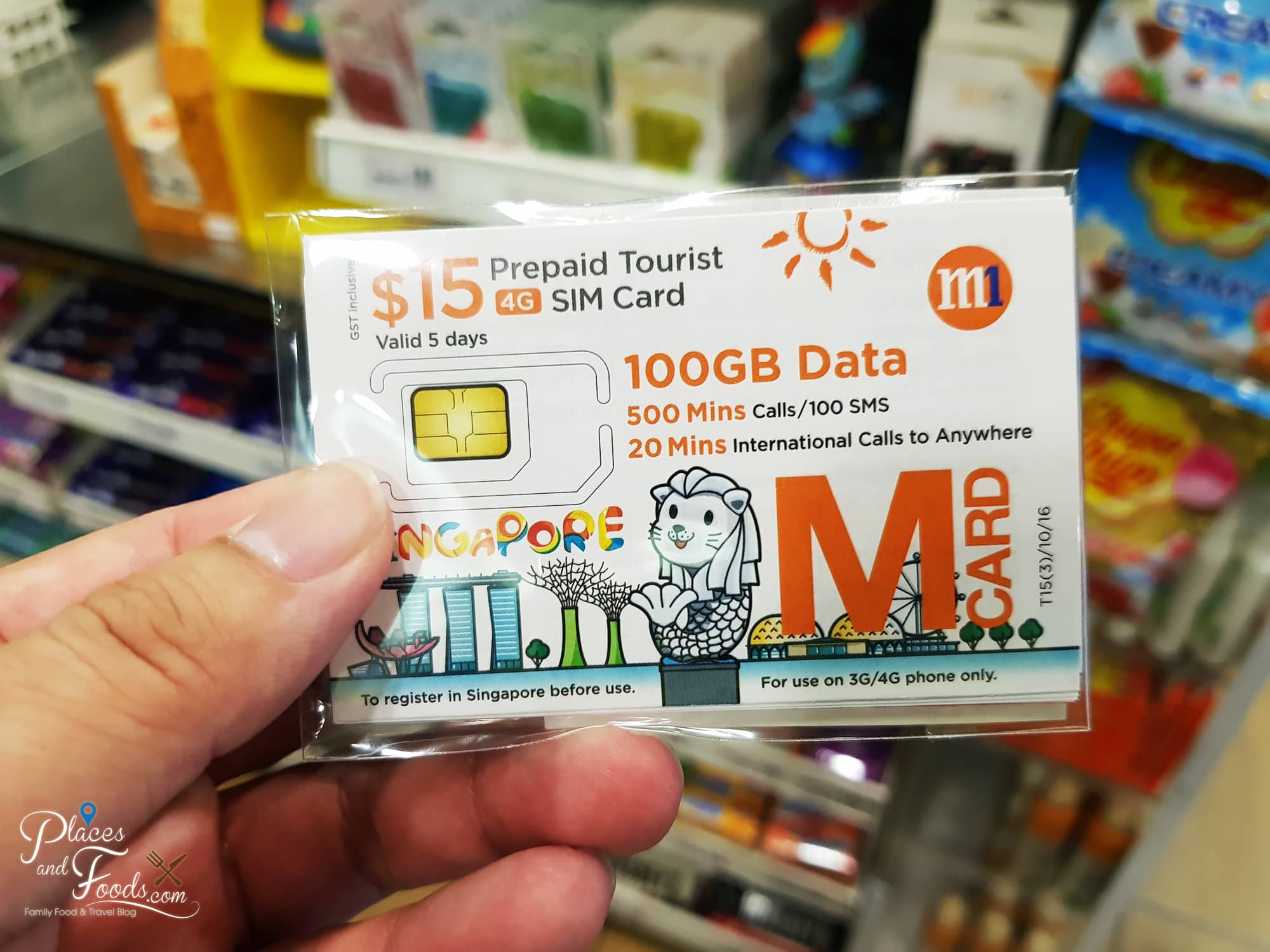 22. SingPass
The government is developing SingPass, a single sign-on site for its services. This will make it simpler to access services and will also be required for tax purposes, so apply as soon as possible!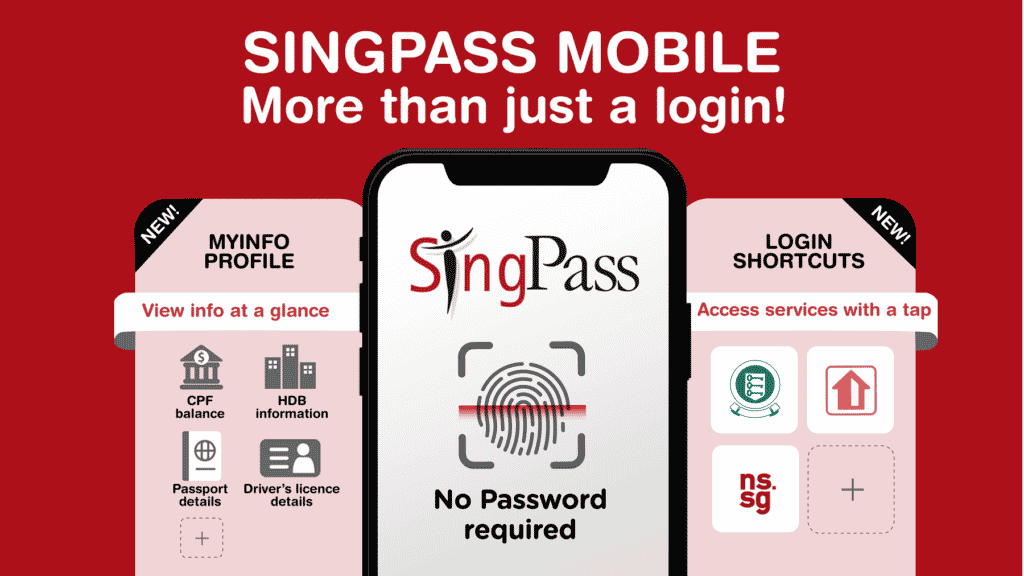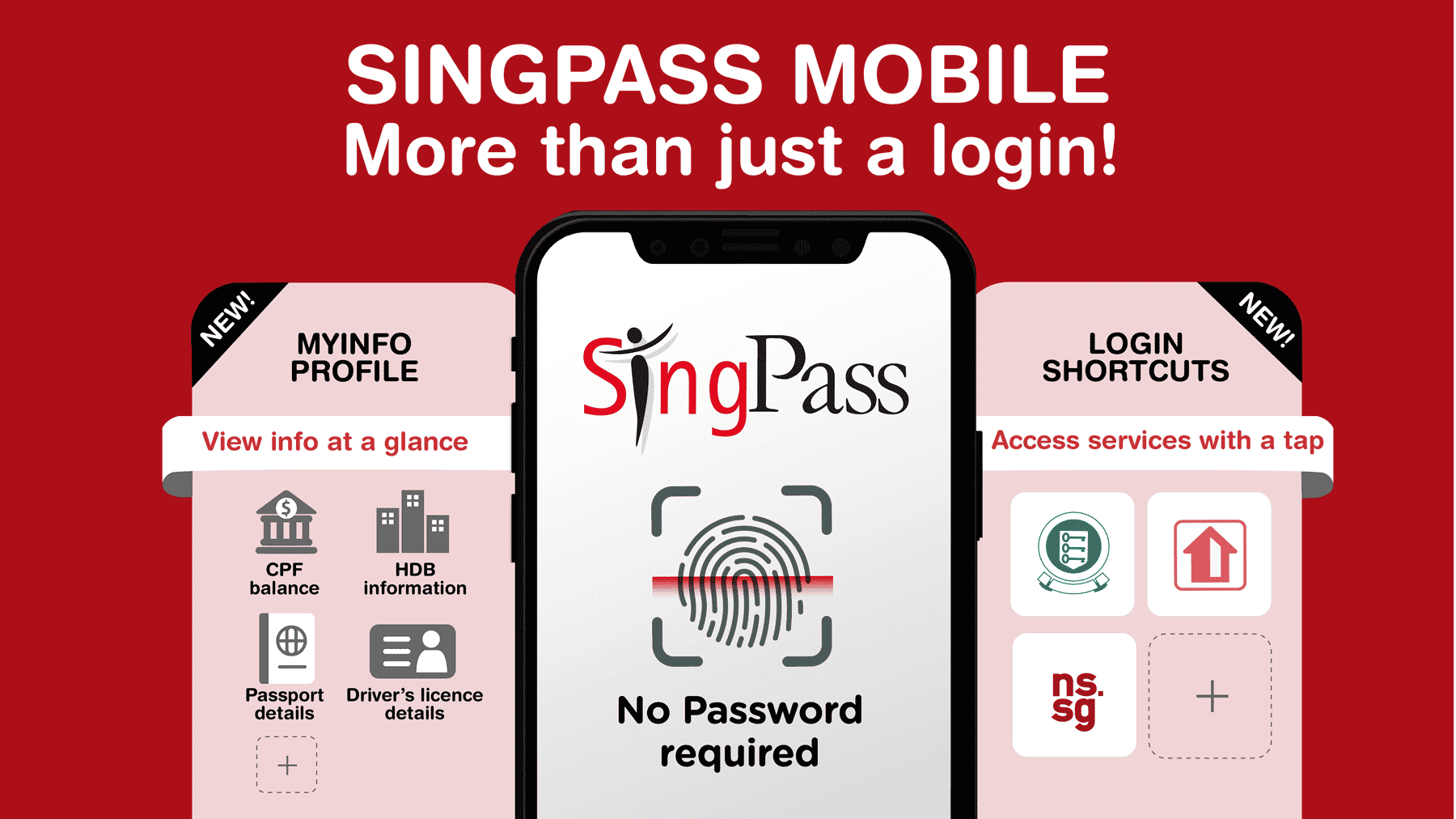 23. Utilities in Singapore
To get the process started, you'll need to apply for electricity and water with SP Services. It's usually better to do this as soon as you've found a place to stay. Singapore employs 230 Volts, 50 Hertz, and Type G Plugs in terms of electrical current (British style, three flat prongs). Adaptors are simple to come by.
24. The Singapore Post
Do you need to mail a shipment or even a simple postcard? The SingPost website can provide you with an estimate of the cost.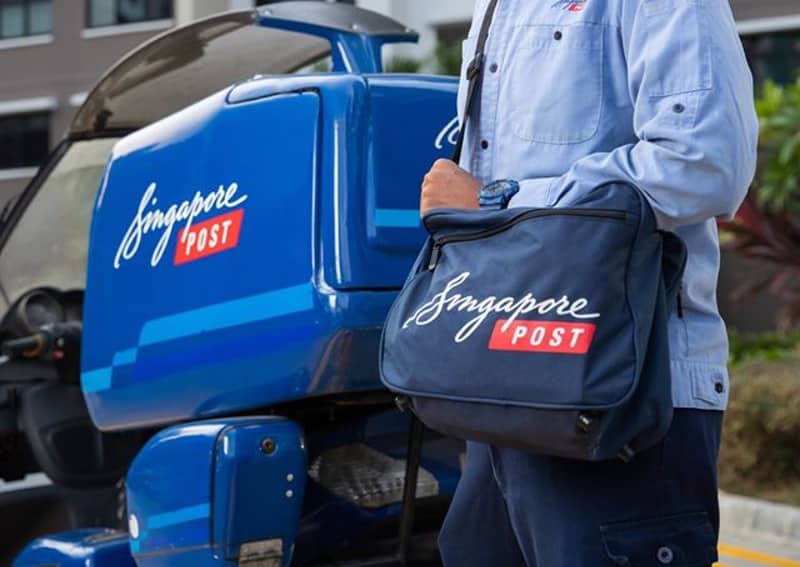 25. Schools in Singapore for Your Children
Singapore's education system is outstanding, however it is a touch stricter than the more easygoing Western system. The academic year runs from January to November. It is divided into four terms, with term breaks ranging from a week to a month in length.
If you have children, you should look at schools before moving – and before deciding where to live. Admission is not assured for overseas students, and your kid will have to take a centralized exam (the Admissions Exercise for International Students, or AEIS) before being accepted, as well as school openings.
The Ministry of Education website contains further information, and your schools may also provide guidance on the procedure and documentation. If your child does not have a Dependant's Pass, they must obtain a Student's Pass.
26. Relocating Your Pets to Singapore
If you wish to bring your family pet, be sure to read the instructions from the Agri-Food and Veterinary Authority first. There may be a need for an import permit, as well as quarantine and veterinary procedures. Singapore also has breed and size restrictions for dogs residing in certain types of structures, and you must obtain a license.
27. Public Transportation in Singapore
The island is well-connected by highways and public transportation, especially in the center, allowing you to fully explore everything the state has to offer. And it's a good thing, because strolling about in the heat and humidity of Singapore is definitely not something you want to do for very long.
Singapore offers excellent (and reasonably priced) public transportation! Buses, MRT trains, and taxis should be able to bring you to the majority of the destinations you wish to visit on a regular basis. The EZLink card, which can be conveniently topped up at machines or customer service counters, may be used on buses and trains (and at McDonalds).
For schedules, prices, and route maps, see to the SMRT website. Taxis in Singapore are well-regulated, and you may phone them, find them in stands, or hail them down. They are metered, offer a receipt, and display contact information in the event of a disagreement.
However, price might be difficult to calculate, and there are occasional fees, particularly from midnight to 6 a.m. and during the morning rush.
28. Private Transportation in Singapore
If you want to buy a car, you will be permitted to drive on your home country's full driving license for a period of 12 months. Then you must convert your license.
In addition to the cost of gasoline and a Certificate of Entitlement for your vehicle, Singapore offers Electronic Road Pricing, a tax imposed for utilizing roads during high traffic hours. And if you have a car that you simply cannot bear the thought of parting with, consider bringing it with you.
29. Public Wifi in Singapore
There is free WiFi accessible in numerous shopping malls and public locations, so if you suddenly need instructions (or desperately need to check your Twitter account), you should be able to connect someplace.
Pained by financial indecision? Want to invest with Adam?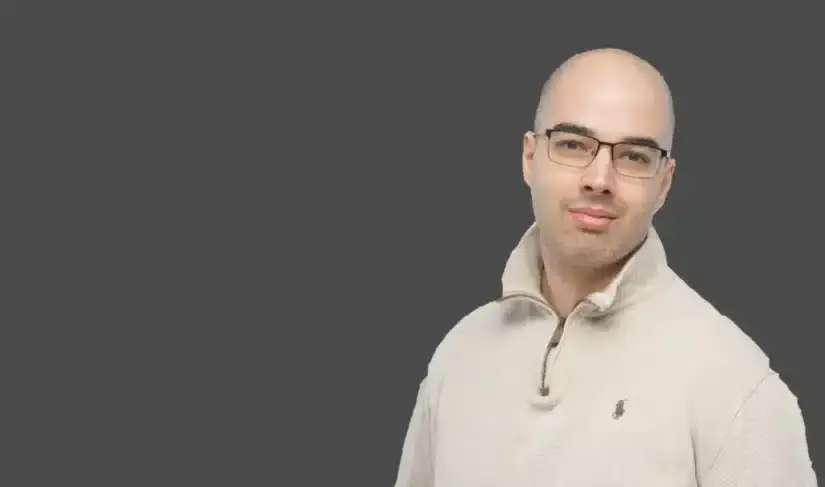 Adam is an internationally recognised author on financial matters, with over 693.5 million answer views on Quora.com, a widely sold book on Amazon, and a contributor on Forbes.