Living abroad in your retirement is something that more and more people are considering.
There are a range of reasons why expats should consider having their retirement abroad. For many, their previous travels have made them fall in love with certain destinations. Nothing feels better than packing up your home and deciding to forge a new life thousands of miles away.
We have written before about the best countries to retire to in 2023. In this article, we will list down more of the best choices, according to International Living's Global Retirement Index for 2023.
If you are looking to invest as an expat or high-net-worth individual, which is what I specialize in, you can email me (advice@adamfayed.com) or WhatsApp (+44-7393-450-837).
What is the Global Retirement Index?
International Living claims its Global Retirement Index is broadest and most comprehensive assessment of its sort, being the best way to organize the vast amount of potential the globe has to offer, provide expats with options for the best countries to retire to, and filter through it all.
The index is based on extensive research—hundreds of opinions and first-hand accounts—gathered by experts in the best retirement destinations in the globe.
It should be understood, however, that the Global Retirement Index is in no way meant to represent a scientific investigation.
In order to be a useful tool for people seeking for possibilities for the best countries to retire to, the survey is created using actual, on-the-ground data and assessed through the prism of educated experience and opinion.
International Living compiles the index every year with the help of its global network of editors, correspondents, and contributors.
The World Retirement Index is created by taking into account the following variables:
Housing
This examines the cost of real estate and how simple it is to rent or buy your ideal home abroad. The cost of homes and condos in neighborhoods where an expat retiree would prefer to live, the yearly property tax, and any limitations on expats owning property are all considered.
The question of whether there are good opportunities to invest in real estate as a way to generate a rental or capital return is put to the respondents.
Benefits and Visas
A rural area won't be very useful as a retirement location if you can't call it home legally and conveniently. This category examines issues such as how simple it is to obtain permanent residence and whether there are any unique housing options for seniors.
All the discounts and advantages that retirees might receive nationwide are also included in this category.
Living expenses
A nation must be reasonably priced to be considered as one of the best countries to retire to. It's that easy. A thorough monthly budget was completed by local specialists to determine how affordable each nation is. Everything was taken into account, even the price of a movie ticket, a bottle of beer, and a liter of milk.
Rate of Affinity
The experts at International Living have knowledge and opinions about places all over the world, but if you have no interest in visiting any of those sites, they are of no value to you.
Hence, a public survey determines the first half of the new affinity rating. Senior personnel then added their insightful comments. The second half of the Affinity Rating is comprised of their knowledgeable thoughts after having spent time in the nations on the Index.
Development/Governance
The future is unpredictable and the world can be frightening. Hence, it is a great feeling to know that your new house respects personal freedom, minimizes bureaucracy, and provides a secure and safe atmosphere in which to enjoy retirement.
You wouldn't want to reside in a place where you couldn't make phone calls, watch your preferred movies, or get consistent electricity. Also, you'll need good roads, a reliable financial system, and a network of public transportation. These are only a few of the elements that contribute to this group.
Climate
You can avoid your own country's severe weather by relocating elsewhere. There are locations abroad with the ideal weather for you. Each nation's climate is graded in this category, taking factors like rainfall, temperature, and humidity into account.
Healthcare
How much would procedures like laser eye surgery, dental crowns, and blood transfusions cost you? Can you obtain typical drugs for conditions like diabetes and asthma? And is a prescription required to obtain a refill?
To give you a fair and objective assessment of healthcare, both quality and cost are taken into account.
Yet, the best countries to retire to is ultimately a matter of taste. Everything depends on you and how you feel about a place.
How can you gauge how friendly the locals are? How would you rate a climate's comfort level? No matter how highly it ranks on the index, an ideal retirement location for one person may be anything but perfect for another.
And for that reason, it is advised to rent a place for a few months to give it a try. Before making a permanent relocation, make sure it is the right choice for you.
What are the best countries to retire to in 2023?
Spain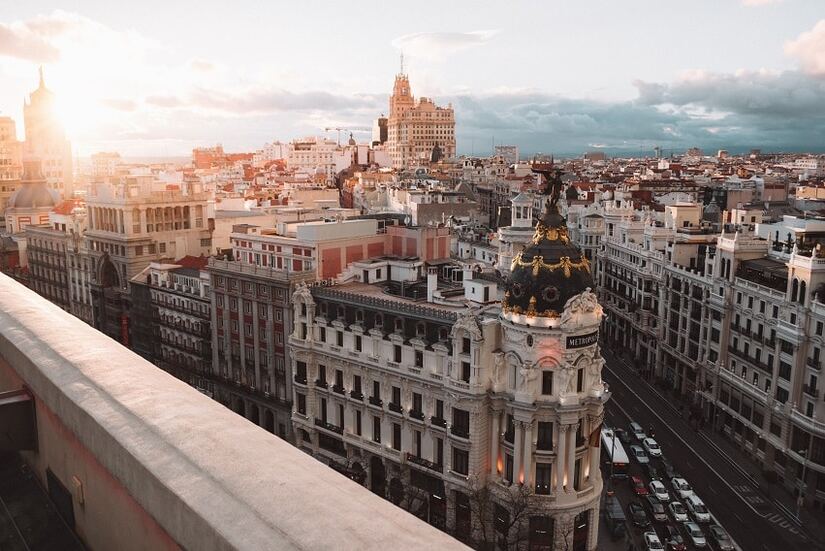 For retirement abroad, Spain is a great place for expats to move to permanently. It is relatively affordable compared to its neighbors in Europe and has some of the best healthcare systems alongside them.
Also, Spain has become an increasingly popular destination for expats over the last few years thanks to year-round sunshine, a hospitable culture, an extraordinarily laid-back way of life, and a relatively low cost of living.
It has long been a favorite for Brits, Germans, and other Northern Europeans as one of the best countries to retire to and spend their golden years. Spain is a great option for North Americans looking for retirement abroad.
All of the aforementioned are available for a reasonable cost. Despite Spain's cost of living has gone up in the last year, it remains cheap compared to other nations. Spain can range from one of the least expensive to one of the most expensive locations on the Mediterranean, depending on location.
In 2022, you were able to subsist on $28,000 per year, or roughly $2,000 to $2,500 per month. The cost varies by location, just like it does in every other nation on the planet; the closer you are to the capital and popular tourist attractions, the more expensive it is.
If you opt for a more tranquil small-town when looking for the best countries to retire to, you can get by on $1,900 per month, or about $23,000 annually.
If you enjoy living in a big city and are considering Madrid or Barcelona, the rent for a one-bedroom apartment could be nearly half your pension. These are Spain's two most costly cities.
Outside of these cities, it's not difficult to find a one-bedroom apartment that only costs around $800 per month. Even a one-bedroom apartment in the warm areas of Valencia and Andalucia can be found for as little as $700 per month.
Another significant factor in the lower cost of living is the affordability and freshness of food. The fruits and vegetables that make up the healthful Mediterranean diet are available all year round at a fraction of the price in places like the US.
The south is typically less expensive than the north. Upon retiring in Spain, some expats decide to purchase a home, which can be purchased for as little as $2,000 per square meter in cheaper regions like Andalucia, especially outside of the city centers, while being more than twice that amount in Madrid and Barcelona.
You will also appreciate Spain's private healthcare system as one of the best countries to retire to. According to European and American standards, both the public and private systems are first-rate in the country.
You must get private health insurance for at least the first year if you are an expat who is traveling on the non-lucrative visa, sometimes known as the "golden visa".
Despite this, the private solutions are very accessible, effective, and cost-effective. Private medical insurance in Spain can be obtained for as little as $100 per month even in the year 2022, making it a one of the best countries to retire to.
You become a permanent resident and are enrolled in the public system after five years. It is possible to enroll in the public system after just one year of residency in many areas, but not all.
If you are 65 or older and of retirement age, this program will run you about $187 per month. Another plus is that the "medical interpreters' system," which enables non-Spanish speakers to use interpreters for any appointment, is now part of Spain's public healthcare system.
The non-lucrative and the golden visas are the two main types of visas available to retirees in North America. The former is a straightforward visa for people who can afford to stay in Spain but do not currently earn a living there.
In order to qualify for the non-lucrative visa as of this year, you must have a proven source of income from self-employment, pensions, or investments of at least €2,316 ($2,400) per month or €27,792 ($29,000) per year in your bank account.
Additionally, you will require an additional $7,220 per year for each dependent family member you intend to support. Furthermore, necessary are a doctor's declaration, proof of private health insurance in Spain, and a clear criminal history check with fingerprints.
The "property visa" is another name for the "golden visa," and it requires the purchase of real estate in Spain worth at least €500.000 ($520,000). This grants you a one-year visa that can be renewed every year for you, your spouse, and your dependent children.
The "digital nomad visa," is also an option. In addition to other requirements, you will need to show that you are a remote worker for a non-Spanish company and have a minimum annual income.
Spain provides first-world infrastructure on par with the best in the EU for its comparatively low prices. It is also one of the safest countries in Europe. Few people own lethal firearms.
Foreign residents can get a lot of support from the police's SATE (foreign tourist assistance service). In the middle of the night, you can feel comfortable going anyplace.
Spain has a fantastic range of environments and temperatures, as it is on a Mediterranean coast that receives 300 to 320 sunny days annually, making it one of the sunniest places in Europe.
In contrast to Spain's south coast, the northwestern coast is a green land with wind and rain, like Oregon and Ireland. The Pyrenes Mountains, which span Spain's northern border, are a haven for skiers and snow lovers.
The two main cities, Madrid and Barcelona, are bustling hubs of culture and history and provide countless opportunities for enjoyment in the performing arts, visual arts, music, and museums of the highest caliber.
Architecture in Valencia combines postmodern and medieval styles. San Sebastian, which is surrounded by a stunning terrain, is a city known for its culture and film festivals. The nicest beaches on the continent may be found in Andalucia, along with the birthplace of flamenco. A medieval city, Granada is capped by the magnificent Alhambra.
If you are looking for an inclusive place to raise your family in looking for the best countries to retire to, Spanish society places a high value on the joy of living, which characterizes the culture as having anarchic creativity.
It is one of the most accepting and LGBTQ+-friendly societies in the world thanks to this attitude of tolerance.
Italy
Another of the best countries to retire to is Italy, an exceptional destination for individuals looking for a nation that values its culture, economy, and history, all while living affordably at a high standard of living.
The incredible diversity of Italy's climate, topography, beaches, cuisine, wine, sports, community, healthcare, and way of life contribute to the country's appeal as one of the best countries to retire to.
There are enough environments, culinary varieties, wines, and traditions to please even the most discerning retiree, ranging from the sun-drenched beaches that surround southern Italy, Sicily, and Sardinia to the seasonal skiing and hiking in the Dolomites and Alpine lakes in the north.
According to the World Health Organization, Italian healthcare is ranked second in the world. While there are still some out-of-pocket expenses, they are comparatively small when taken in perspective, even for hospital stays. There are also a wealth of English-speaking doctors available everywhere.
With proof of your permanent visa and Permisso de Soggiorno, you can access the public health system in Italy after just six months of residence.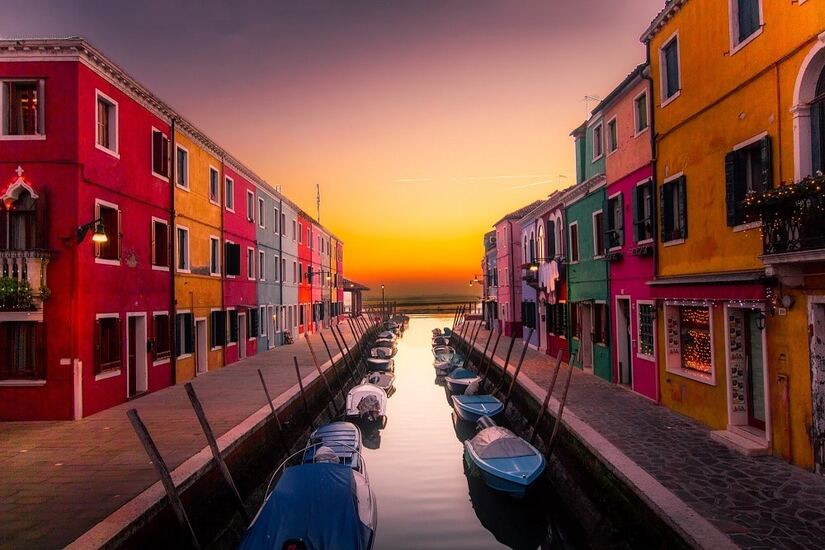 Although each location has its own system for calculating expenses, in general the cost of living and healthcare increases as you move south and decreases as you move north.
Italy also has first-rate transportation options, including trains, buses, airplanes, and senior citizen discounts in most places. Mass transit is a simple and straightforward way to travel the country.
Excellent nationwide internet access, constant electricity, drinking water, and regular trash removal in even small settlements are all examples of outstanding infrastructure that retirees can find in the country. Phones, WiFi, and TV (both local and satellite) are also very affordable.
This is not to mention to world-famous Italian cuisine. Whether they are outdoors or indoors, each region has its own specialties. Food and drink are available indoors, including spaghetti sauce, cheeses, truffles, and desserts that have become specialties thanks to regional ingredients.
In Italy, you will learn the pleasures of eating and tasting food and wine in a way you never dreamed possible!
Other seasonally appropriate outdoor activities include hiking, skiing, bicycling, horseback riding, sailing, swimming, photography, and snorkeling.
It takes some work to obtain a visa to stay in Italy for longer than 90 days, however. The Elective Residence Visa will be sought after by the majority of retirees.
A rental agreement, round-trip airfare, health insurance, an up-to-date passport, your fee payment, and evidence of a sufficient income are all required as housing proof. The website of the consulate in charge of the state or county where you reside contains all the details of these requirements.
Also, you should be aware that many cities or provinces are introducing incentives to draw in new residents. Some are offering money to move in and stay or to start a business; others are offering €1 properties that require renovation to make them usable. Some are paying a percentage of the rent for online employees for a set length of time.
Local festivities known as "sagras"—often centered around food, music, historical events, or the sea—are abound in the Italian summer.
Meanwhile, autumn is the season of changing leaves, olive harvest, and brand-new wines. No matter when you visit, experiencing Italy can help you start a completely new life in your retirement abroad.
To sum up, Italy is a great place to retire, with a surprisingly low cost of living, a beautiful environment rich in culture, some of the best food in the world and with a healthcare system that ranks among the best in Europe. The climate is mild and warm with hot summers and cool winters–perfect for those who want to spend their days outdoors.
The country is also highly developed and offers a high standard of living. It has an excellent network of public transportation, including trains and buses.
Greece
Greece is a beautiful country with a rich history. It has a mild climate and warm weather, making it ideal for retirees who like to spend their days outdoors.
In addition to its stunning scenery, Greece has one of the highest standards of living in Europe–which means you'll be able to enjoy the finer things in life without breaking the bank!
Greece's ranking as one of the best countries to retire to should come as no surprise given that this sunny Mediterranean nation offers breathtaking natural beauty, warm hospitality, a low cost of living, some of the best food in the world, and a rich, deep history.
Greece is a country in Southern Europe that borders the Republic of North Macedonia, Albania, Bulgaria, and Turkey. It is a small nation with a lengthy history, with a population of under 11 million.
Greece, where philosophers like Aristotle, Socrates, and Plato lived, is regarded as the cradle of democracy. Impressive archaeological sites from ancient times may be found all around the nation, from the Parthenon to the Temple of Delphi.
Also, there are over 300 public and private museums, giving art and history enthusiasts a wide range of possibilities.
Although having a lengthy history, the nation is primarily renowned for its breathtaking islands. The Greek islands can keep tourists interested in exploring indefinitely because they include three significant bodies of water and six different island groups.
Island hopping becomes a part of your life if Greece becomes your home during your retirement. This is made even better as Greece has an average of over 250 sunny days each year.
Although Athens occasionally receives snowfall during the winter, and visitors are frequently shocked to hear that Greece has three different climates, one of which is "alpine."
Living in Athens means you may anticipate very hot summers and chilly, rainy winters. Research the climate if you reside elsewhere; it can range from having four distinct seasons in the highlands to having consistent, pleasant temps all year.
Another reason why Greece is one of the best countries to retire to is that Greek hospitality is a real thing, and the people are welcoming and gregarious. The word "philoxenia," which means to extend friendliness to strangers, is even used in daily language.
Retiring in Greece also means access to top-notch healthcare, frequently at a fraction of the price charged in places like the United States.
A growing sector of the Greek economy is medical tourism because the medical care is so excellent. Visitors travel to Greece to receive high-quality medical care at a lower cost than in their native nation, from dental work to in vitro fertilization (IVF).
Greek doctors are frequently trained in the United States or the United Kingdom, and the majority are fluent in English. You can choose between public and private insurance as a retiree.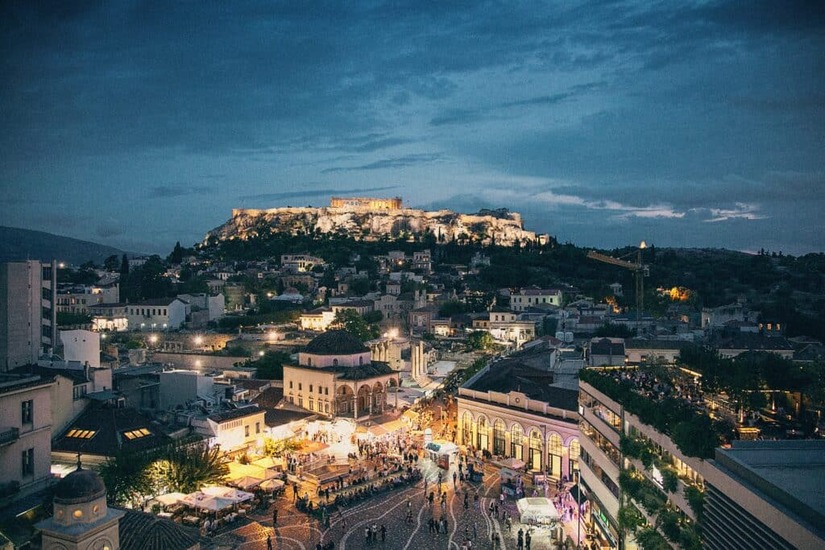 Many people are drawn to Greece by its comparatively inexpensive cost of living, and for those who are not reliant on the country for their source of income, the equation works out well.
Housing is typically where you'll discover the biggest savings, but overall prices can be expected to be half or even less of what they would be in the United States, depending on where you're comparing them.
Greek food is frequently the first thing that people encounter while learning about Greece, which is not surprising given that the nation is renowned for its exceptional cuisine.
Greece has a wide variety of wholesome, reasonably priced, and delectable foods, such filled roasted tomatoes, flaky spinach and feta cheese pies, fresh, mouthwatering seafood, and creamy, honey-drizzled yogurt.
Greek culture places a lot of emphasis on its cuisine, so don't be shocked if you see your friends sharing plates when you go out to eat. Food shopping is an integral aspect of the culture, and most communities have a "laiki" or "people's market" that functions very similarly to farmers' markets in the United States.
If you feel ready to consider a life in Greece, carefully review your possibilities for a Greek visa and residency. It is possible for you to relocate here, but it's crucial that you select the best choice for you and arrange your papers.
Colombia
Colombia is a country that many are choosing as one of the best countries to retire to. It has a lot to offer, including good climate and affordable healthcare, as well as infrastructure that makes it easy to live there.
A country characterized by microclimates and lower costs of living, Colombia is seeing a massive uptick in expat arrivals as more people consider living overseas. Americans especially are seeing once-in-a-lifetime opportunities thanks to a robust dollar exchange rate.
An agrarian country and culture, the people here are uncomplicated, happy to share, and welcoming of new arrivals. All you need is a can-do attitude and a little bit of Spanish to fill the gaps where English is unavailable—particularly in smaller cities.
Affordable health insurance for individuals can be had for as little as $35 per month in a state with one of the top 25 healthcare systems in the world. Co-payments for office visits and low-cost drugs are typically less than $10.
Bogotá, Medelln, and Pereira are just a few examples of the many large cities in Colombia, each of which has its own, specialized medical system. Alternative medicine clinics for preventative care have proliferated in recent years, with prices for services that are two- to three-times lower than in the United States.
Vitamin C drops, ozonated blood, and acupuncture are all readily available, and some places, like yoga and meditation retreats, even offer them as part of a comprehensive package. The indigenous cultures and rich biodiversity of Colombia inform the country's comprehensive approach to natural remedies.
The new visa requirements make it possible for foreign residents to obtain visas based on their pension or rental income, as well as basic social security retirement income. This is intended to encourage people who work remotely to relocate to areas with lower living costs and better weather.
The good news is that obtaining a visa is simpler and cheaper than ever before due to the recent improvement in the value of the dollar. The current requirements for the pension visa state that applicants must be receiving a monthly social security benefit of at least $700.
You can qualify for a similar visa under the same category if you are not yet retired but have a rental income of at least $2,500 per month.
In smaller cities like Manizales and Pereira, a foreigner can get by quite well in upper-class neighborhoods for as little as $1,000 per month, and for $2,000 in larger cities like Bogota and Medellin, they can live quite extravagantly.
The need for a "fiador," or co-signer who is willing to risk losing property if you don't pay, has historically made it difficult to rent. Owners and realtors have relaxed their negotiating stances in response to the influx of foreign renters, whose payments are more consistent.
Small-town excursions are a major perk of life in Colombia. Puebleando, or driving through the small colonial towns of Colombia, is a lot of fun if you like road trips and the outdoors.
Outside of Bogota, in the department of Santander, you can see marvels that date back 400 years, and in the small towns of Antioquia, outside of Medellin, you can see symmetrical wood architecture.
The coffee region's towns may not be as ancient as those in other parts of the country, but the region's towering mountains, lush forests, and vibrantly painted buildings all evoke a sense of the past.
Manizales, Medellin, and Bogotá are home to tango dance culture, one of the oldest non-Colombian dances that is a world unto itself and well worth exploring, if urban entertainment is more your speed.
Cali-style salsa, with its fast rhythms and intensity to match its people, is always an option for the active.
Tennis centers, golf courses, and numerous cycling clubs are all available. There are plenty of opportunities for socializing and riding in groups in Colombia for cyclists.
Bogotá and Manizales are two cities in Colombia that have thriving art and theater scenes. Explore the Cathedral of Manizales and the National Museum in Bogota, both located within Banco de la Republica.
Colombia is one of the best countries to retire to for those who want to live in South America. The country has a tropical climate with warm temperatures year-round, making it perfect for those who want to enjoy the outdoors during their golden years.
In addition, Colombia offers excellent healthcare at affordable prices–a big draw for many retirees who want peace of mind when planning their finances out ahead of time so they can budget accordingly when they move abroad later down the road!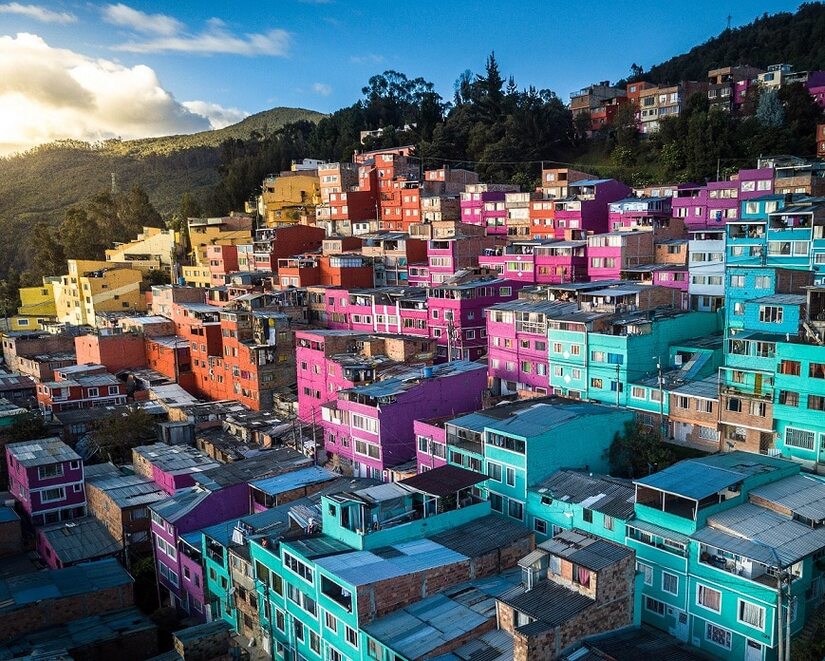 How should an expat prepare for retirement?
There are many factors to take into account when planning your retirement and choosing the best countries to retire to. How much money do you have, first of all?
What about healthcare if your finances are in order? Does the health insurance you now have cover medical expenses abroad?
If not, it would be worthwhile to look into local providers for coverage or purchase travel insurance that includes emergency scenarios like hospitalization or surgery (which can be costly).
When preparing for retirement, expats should also consider which nation would be best for them, which is largely determined by their own needs and preferences as well as their financial situation.
Do they prefer a quieter setting where they won't feel pressured by the constant presence of large crowds of people, or an urban place where they may enjoy city life while still occasionally escaping into nature?
Do they prefer to experience both hot and cold climates, or do they prefer warm weather all year long? Do they prefer to make a fresh start in a place where no one knows them or do they prefer to live close to loved ones or friends who will be able to visit them frequently?
Furthermore, visiting the area and residing there are two entirely different things. Try to stay in the areas and places you are considering to get a feel for what it's like to live like a local.
Moreover, visit during various seasons. Try to make at least one trip during the least favorable time of year to live there, whether that be during the dry desert winds, monsoon rains, or the dreary winter days with no sun for weeks.
You will always be able to leave once you start to reside there. See if there is a local American or international organization or club you can join to learn more about living in that country or region.
When moving to start your retirement abroad, make sure the neighborhood is in line with your priorities by renting a house first. Start looking for a home if everything goes well.
Your financial assets are not compelled to follow you, even if you retire abroad. Stocks, bonds, annuities, IRAs, and other similar investments can stay in your native nation when the economic and political environment are known variables.
This is crucial, particularly if you're American. Unless you renounce your U.S. citizenship, you will be required to pay the same income taxes as you would if you lived back home. Any money you take out of your retirement funds must still be declared, and you must file an income tax return with the IRS.
Be sure to consult a tax attorney or advisor before moving and make arrangements to stay in touch while abroad to verify that you are in compliance with tax laws both at home and abroad.
Consult an accountant or lawyer to learn whether and how your assets will be taxed if you decide to move them abroad.
To receive periodic transfers from your home account and pay bills to support everyday expenses, you can open a local bank account.
Thanks to online brokerage and banking accounts, managing money while traveling is now easier than ever. But, be aware that some countries have transfer restrictions.
If your Social Security check is being mailed internationally, keep in mind that arrival schedules vary and it might not always arrive when you expect it to. You might always opt for direct deposit, which could save you money on foreign conversion and check-cashing fees.
There are several ways to pay for purchases and daily expenses using popular credit cards including Visa, MasterCard, and American Express. Ask your credit card company about the auto-pay option.
Before you start your retirement overseas, make sure to get in touch with your dependable financial planner to make sure everything is in order financially.
What qualities should you look for in the best countries to retire to?
While considering a retirement abroad, it is important to consider the country's culture, healthcare system, and educational system. It's crucial that you reside in a nation where English is widely spoken and where you can find helpful neighbors.
For instance, Mexico would be ideal if you wanted to retire somewhere warm with pleasant weather all year round! You might also think about spending your golden years in Thailand or Greece, both of which have an abundance of gorgeous beaches with year-round pleasant weather.
Should you become a citizen?
As you can see, there are a lot of things to think about before choosing whether or not to apply for citizenship in your new nation. It's crucial to think about how long you intend to stay, your retirement goals, and how much time and effort you want to devote to assimilating into the local community.
Obtaining citizenship might not make sense for you if you're only going to be in the nation for a short while and don't have any strong links to it.
To make it easier for them to visit without having to deal with visa issues or other red tape associated with entering another country as a foreigner, it might be worthwhile to consider applying for citizenship as well as residence status if this is where you decide to spend the remainder of your golden years.
Conclusion
Before you decide on one of the best countries to retire to, take a moment to consider the many advantages of living abroad.
And when you do realize that you are ready and want to retire, there is no reason why you shouldn't consider moving abroad to mark the new chapter in your life. That might be the best way for retirees to make the most of their golden years.
It really is up to you when it comes to choosing the best place. There are hundreds of countries that offer their own unique appeal, whether it be the culture, friendly locals, or access to affordable housing and property.
If you do decide to retire abroad then following the advice above will ensure that your move runs smoothly.
Pained by financial indecision? Want to invest with Adam?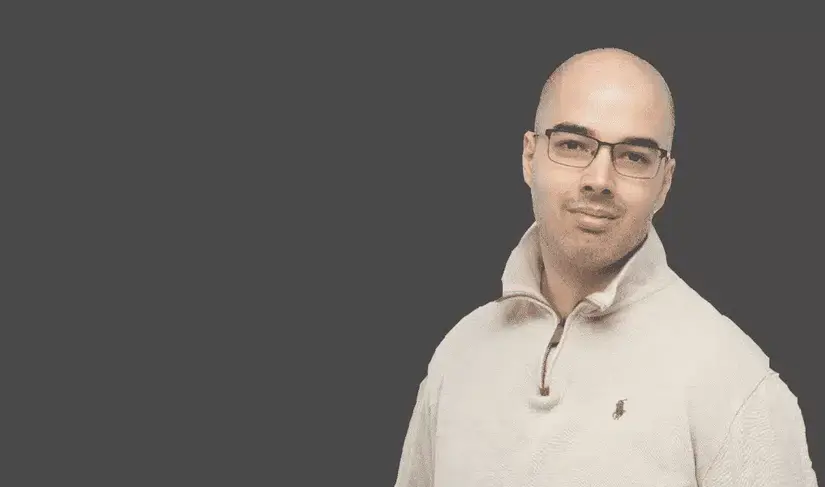 Adam is an internationally recognised author on financial matters, with over 694.5 million answer views on Quora.com, a widely sold book on Amazon, and a contributor on Forbes.