Retirement is a big deal for anyone, but it is even more of a big deal if you're an expat.
You have to consider everything from where you will live to how you'll spend your time.
If you're thinking about retiring abroad and want some ideas on where to go, this article will discuss some of your best choices, according to International Living's Global Retirement Index for 2023.
If you are looking to invest as an expat or high-net-worth individual, which is what I specialize in, you can email me (advice@adamfayed.com) or WhatsApp (+44-7393-450-837).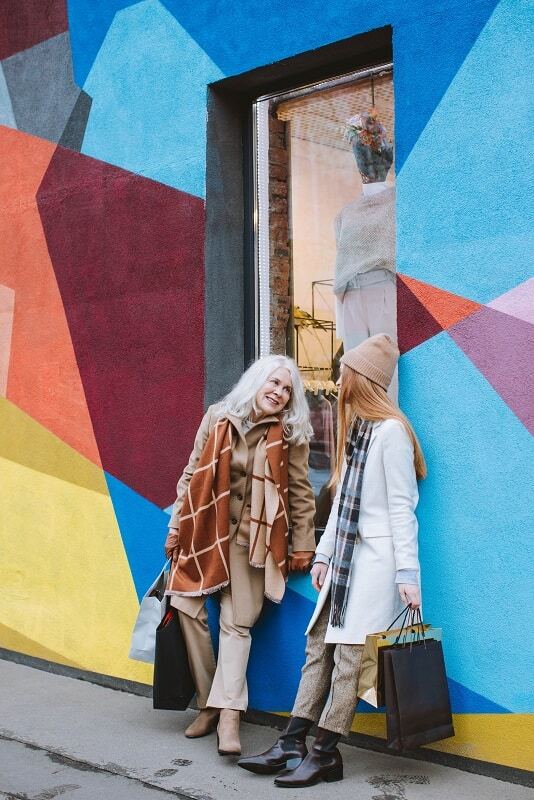 Why have your retirement abroad?
Retirement abroad is not a simple matter. When deciding to retire abroad it is important to do some research, think it through and make sure that you are comfortable moving.
The most important thing is to follow your heart. If you have a sense of adventure, it may be time to expand your horizons and see what the world has in store for you.
There is no arguing that there are many retirees that have found a new lease on life when they chose to retire abroad. They subject themselves to an entirely different culture, one that inspires and challenges them on an individual level.
This inspiration can lead to a second chance at the life that so many people dream about. And for those inspired few, expat living is just part of what could be the experience of a lifetime.
If you are still wondering if a retirement abroad is right for you, consider these benefits:
You can save money while living in another country with lower taxes and less expensive housing costs. In some cases this could mean a difference in the quality of life you experience in your golden years.
Take note that this also applies to all those other things like healthcare costs too. The average American spends nearly $13,000 per year on health care costs—extraordinarily higher than what people spend in other countries.
Plus there are other aspects beyond just healthcare like transportation costs which are also typically more affordable when moving abroad since cars are not required there, with many countries having good public transportation or have cities that are walkable.
Despite the challenges of living somewhere new and foreign, the beauty of it all is in the way that the experience can enrich one's life.
What is International Living's Global Retirement Index?
The Global Retirement Index is the largest and most thorough survey of its kind. International Living claims it is the most effective method of sorting through the abundance of potential the world offers, bringing some order, and assisting expats in determining the greatest location for their retirement abroad.
The index is based on a wide collection of data—hundreds of opinions and first-hand accounts—gathered by sources in the world's top retirement locations.
However, it should be noted that the Global Retirement Index is not intended to be a scientific study in any way.
With this in mind, the survey is made using actual, on-the-ground data and evaluated through the prism of knowledgeable experience and opinion in order to be a valuable tool for individuals looking for options for retirement abroad.
What are the best countries for retirement abroad?
Mexico
Mexico is a beautiful, diverse country with friendly people, rich culture, great weather, and an affordable cost of living. If you are looking for a place where your dollar will go further, then Mexico is the place for you!
Mexico is a large country, roughly three times the size of Texas, with a diverse range of flora, fauna, and cultures.
There are "Magic" towns, bright deserts, some of the world's liveliest beach resorts, snow-covered mountains, and steamy, tropical jungles here, along with cool-weather colonial cities like mine in the high central highlands.
You can find whatever type of environment or way of life you choose somewhere in Mexico. As such, the country is a great place for retirees who desire a warm climate and proximity to the United States since it blends modern facilities with a rural vibe.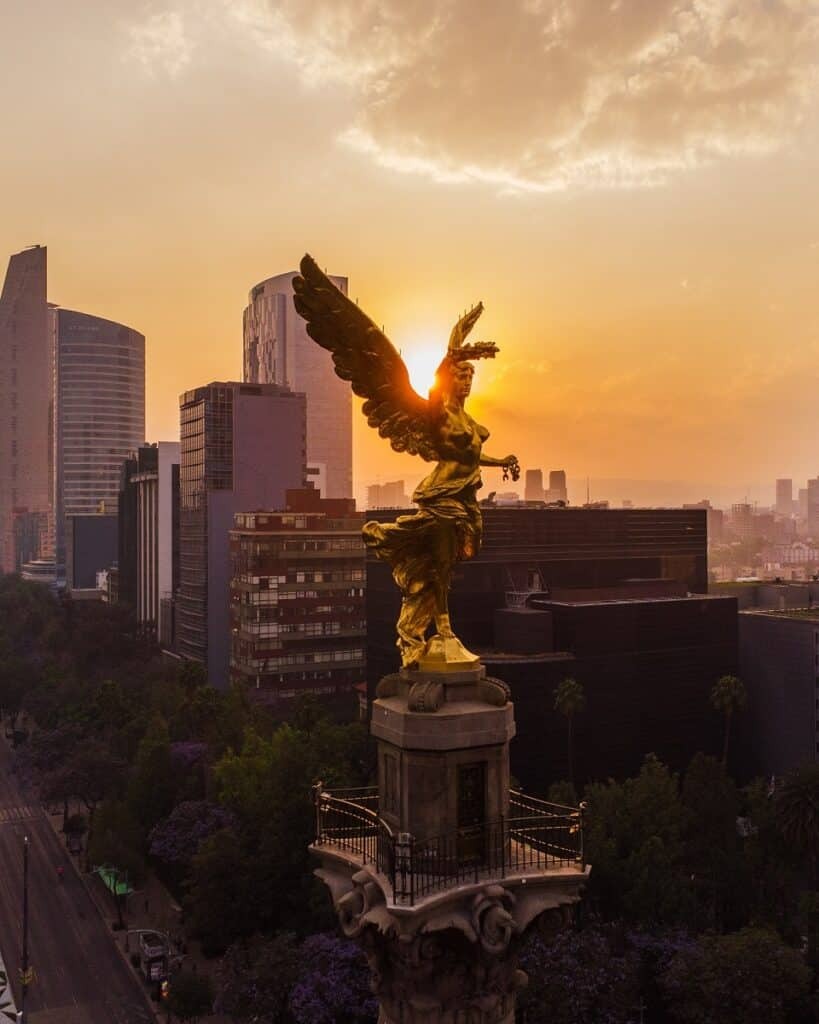 What's more, Mexico is very accessible as there are numerous international airports in the nation that offer nonstop flights to many countries all over the world.
There is also a very vibrant expat community living anywhere in Mexico. There will be several chances for gatherings and socializing no matter where you are.
Mexico has a vibrant, diverse culture. Discovering it as a visitor is fantastic; you'll see natives dancing in traditional attire, mariachi bands, strange parades and processions, and some really bizarre pastimes.
If you'd like, you can watch the events from a distance or even participate in a few of them. The locals will go out of their way to make you feel at home. You can blend in, meet people in your area, and take an active role in your neighborhood and community.
Those looking for a comfortable retirement abroad will also be very happy to know that Mexico has a low cost of living if you are considering migrating there in order to live well for less money.
The majority of goods and services cost less in Mexico than in the United States or Canada. Rents, real estate, healthcare, and even groceries are all less expensive here.
Furthermore, the retirement benefits program for Mexico, Personas Adultas Mayores, is also open to retirees in Mexico who are 60 years of age or older and have a residency visa.
Pensión para el Bienestar de las Personas Adultas Mayores, or Pension for the Well-Being of Older People, is a program that provides non-contributory pensions to people who are sixty-eight years of age or older, as well as to indigenous peoples and Afro-Mexicans who are older than sixty-five, with the goal of enhancing the well-being of all older Mexicans.
Naturally, your cost of living will vary depending on where you live and your way of life. While a couple living a luxury lifestyle could easily spend $8,000 per month, a single individual can live simply yet happily for about $800.
Living in well-known tourist hotspots or places with a significant, established expat population typically costs more, although a more local way of life can be inexpensive for even people with limited resources.
Retirees who meet the minimum monthly income or asset requirements or who own property in Mexico are eligible to apply for a temporary resident visa that is valid for up to four years.
If you want to stay for an extended period of time, you can apply for a permanent residence visa, which has stricter restrictions for assets and income.
Be careful where in Mexico you choose to settle down because the U.S. State Department has categorized five states as "do not travel," another eleven as "reconsider," and fourteen as "be very cautious."
Thailand
Thailand is a popular destination for retirement abroad because it has a warm climate and a low cost of living. Thailand is bordered to the north by Cambodia, Laos, and Myanmar (Burma), and to the south by Malaysia.
The sun-drenched, warm temperature of Thailand is without a doubt part of what draws people there, as is their sense of adventure and appreciation for the country's natural and cultural splendor.
Like many countries in the region, Thailand is also an English-speaking country, which makes it easier for foreigners to settle in than other countries in Asia where you may need to learn another language. The crime rate is also low, making Thailand one of the safest places on earth to retire.
Thailand is the only nation in Southeast Asia that was not colonized by any European nations, and as a result, it has preserved its unique culture. The Thai culture places a great importance on having fun, and this attitude penetrates every aspect of daily life in Thailand.
Thai people have an extensive restaurant and café culture that spans the entire country as a result of their strong feeling of community and love of socializing.
Of course, you will also be able to find whatever you need if you need to consume food from home. In addition to KFC and McDonald's, there are more American fast food restaurants in Thailand.
The Thai people have a strong culinary tradition, and many natives have acquired a wide range of culinary skills. Sushi, pizza, Turkish kebabs, and biscuits and gravy are just a few of the international cuisine's specialties.
Thailand is a socially active country, perfect for those looking for an eventful retirement abroad. For festivals and local temple rituals, lanterns, fireworks, light shows, and candle water floats (kratongs) add to the celebratory atmosphere.
Thailand has long been a favorite vacation spot for retirees and offers lengthy visas to anyone over 50. Although Americans make up the majority of the country's foreign population, other prominent expat nationalities include the British, Canadians, French, and Swiss.
Thailand appeals to expats since it has a low cost of living while exhibiting a rich way of life. Due to its varied natural beauty, expats may be found all around Northern Thailand, including the rice fields and laid-back lifestyle of the north and the islands surrounded by green waterways.
Real estate in Thailand is perhaps where the best bargains can be found in the region. Foreigners can buy condos fairly easily, and there are excellent deals available everywhere.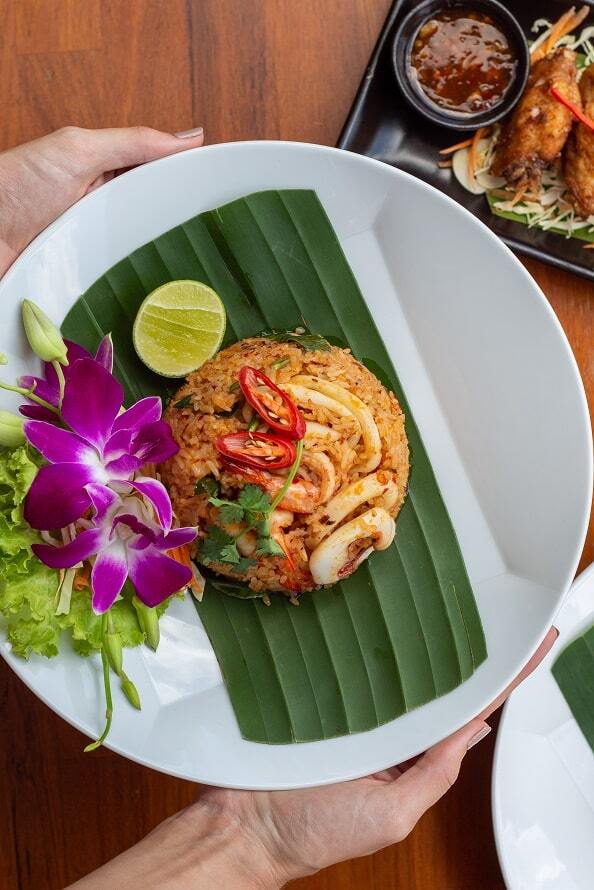 If you require something tiny and quaint, you may rent a two-bedroom condo for as little as $180 per month and purchase a two-bedroom condo for less than $30,000.
Even $2,500 per month can mean equals to a nice life in retirement abroad in Thailand. It is quite simple to live in a condo or gated community with security, even with the fact that Thailand is a safe country with a lower crime rate than most.
Retirement abroad in Thailand has several benefits, most notably excellent healthcare services, with a location that is popular for dentistry and medical travel.
There are many different hospitals to select from, and expats report being quite satisfied with the healthcare system. If a doctor is unable to communicate in English, a translator is frequently available on call.
There are no seasons in Thailand, and the country has a mild temperature. There are three seasons: hot, wet, and cool. However, because the northern section of the country is in a somewhat distinct climate zone, the cool season only really affects that region.
Thailand's average temperature ranges from 79.3 F in the north to 81.5 F in the south and along the coast.
Thailand has a lot of beautiful beaches, including some that are perfect for swimming. If you like to spend time outdoors, there are many national parks and nature reserves to explore. You can also enjoy golfing on one of the many courses in Thailand or visit elephants at an elephant camp.
Ecuador
Ecuador is another great option for retirement abroad. It has all the ingredients for an ideal retirement destination: a warm climate, friendly people, and low cost of living.
The tourism industry in Ecuador has increased significantly over the previous five years, and it draws tourists from all over the world, including North Americans, Europeans, backpackers on gap years, explorers, and expats, who come to the country to take advantage of its ideal combination of climate, culture, and affordability.
Ecuador is still a relatively unknown country that has not yet become homogenized but nevertheless provides the comforts of modern living, such as high-speed fiber-optic internet, a globalized economy, a temperate climate, reliable public transit, and affordable healthcare and housing.
The second-smallest nation on the continent, Ecuador is a republic on the equator and is roughly the size of the US state of Colorado. It is located on the west coast of South America.
One of the planet's most environmentally diversified regions, it is postcard-perfect country with a diverse landscape of mountains, volcanoes and beaches on its Pacific coast, as well as tropical rainforests in the Amazon region where you can hike through ancient forests or take boat tours down the Yanachaga-Chemillen National Park River.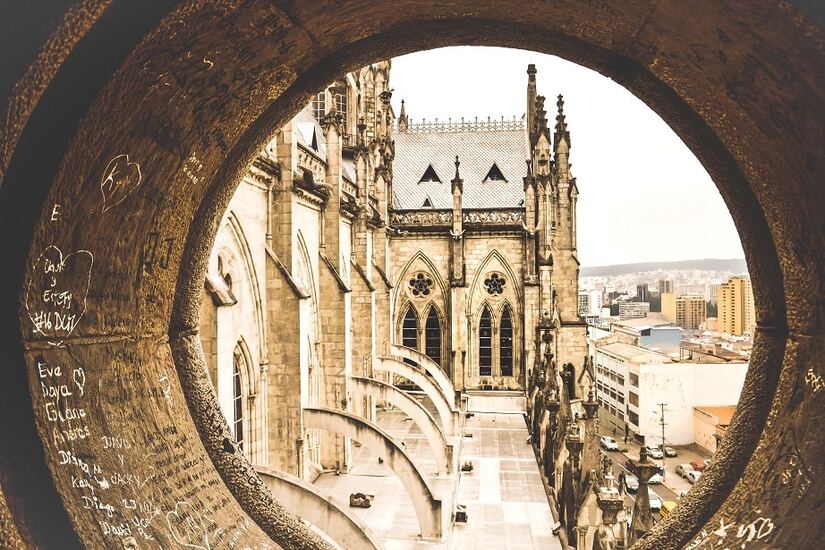 Ecuador also boasts more than 1,200 miles of coastline provides plenty of opportunities for swimming or surfing at some of Ecuador's most popular beaches, and even ecotourism in the Galapagos Islands.
Ecuador is also a country with a rich history and culture, from the Inca Empire in the Andes Mountains to colonial towns and Spanish churches.
The capital Quito has many historic sites to explore including La Compania de Jesus Church, which dates back to 1592; as well as El Panecillo, a hilltop park that offers panoramic views of the city.
Few nations in the world offer a standard of living that is as inexpensive as Ecuador. Depending on where you live and how you live, you can easily get by on $1,500 to $1,800 per month.
Around $150,000 will get you a house on a Pacific Coast beach or a condo in the Andes with stunning views. Apartments with two bedrooms and two bathrooms can be rented for as little as $500.
In the tranquilo culture of Ecuador, where manana refers to the future, people greet one another by giving each other hugs and cheek kisses. When you move here for your retirement abroad, making friends with Ecuadorians and other foreigners will be easy.
Ecuadorians culture is very family-oriented, as it is predominantly Catholic nation where people gather for Sunday dinners, watch their children play soccer while closing their shops, and frequently invite expats over for dinner.
The weather is also generally favorable. The beach is a great place to relax while taking in the cool sea breezes and temps in the 70s to mid-80s F. In the Andes, where the mountains form a vast heating pad known as the equator, causing temperatures to reach the 60s to 70s F even at elevations of 8,000 feet.
Depending on their lifestyle preferences, expats are dispersed throughout Ecuador.
Larger expat populations can be found in Salinas, where the beaches are lined with contemporary condos, and Cuenca, Ecuador's modern Andean resort town and cultural hub, where music, art, and New Orleans-style architecture draw tourists from all over the world.
Living in Ecuador may allow you to enjoy a retirement that, if you had remained in the United States, would have been unattainable.
Costa Rica
Costa Rica is one of the best countries for retirement abroad. Almost 10% of Costa Rica's population of over 5 million people are foreigners, attracted to the country's natural beauty, the warm people, and the tropical climate.
There is also the wide variety of livable real estate options available almost everywhere. Costa Rica consistently ranks near or at the top of foreign retirement lists due to its reduced cost of living, ease of travel to and from North America, and accessible healthcare.
Costa Rica is renowned across the world for its dedication to environmental preservation, with over a quarter of its area set aside as national parks and wildlife refuges. Additionally, it is largely run on renewable energy most years.
When Costa Rica's government disbanded its army in 1948, the military budget was allocated for healthcare and education, bringing about universal education and a first-world literacy rate.
This also led to one of Latin America's best public healthcare systems provides access to healthcare for all citizens and authorized immigrants.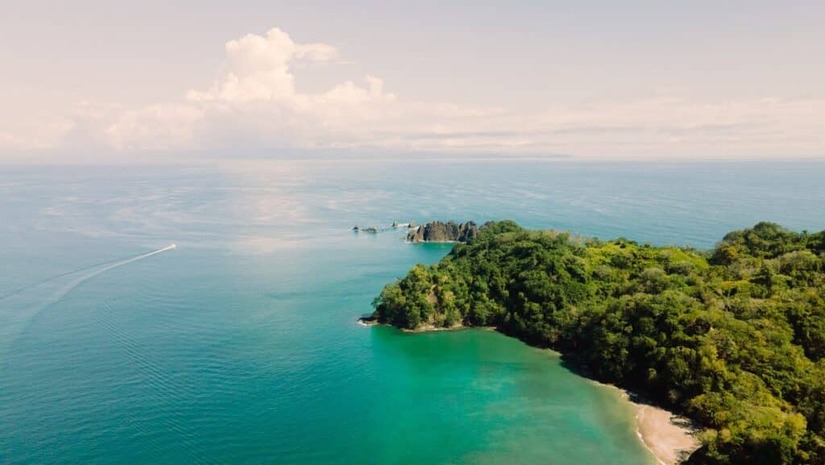 Costa Rica has both public and private healthcare systems. After obtaining residency via one of the standard programs (Pensionado, Rentista, or Inversionista), you contribute 13% to 15% of your reported monthly income to the Caja Costarricense de Seguro Social insurance program.
No copayments, age restrictions, or pre-existing condition exclusions apply to legal residents who use this national medical program.
Residents frequently consider combining public healthcare with private medical treatment by either self-insuring out-of-pocket or by purchasing private insurance coverage.
This can be purchased through well-known insurance companies from English-speaking local agents; the cost is much lower than that of a comparable coverage in countries like the United States.
The highest international accreditation granted to medical facilities is the JCI, which three private hospitals in the San José region have earned. You will also find various private clinics throughout the country.
No matter where you decide to settle, finding healthcare is simple thanks to the public system's roughly 250 regional clinics and more than 29 hospitals.
For roughly $2,500 to $3,000 per month, a couple can live their retirement abroad comfortably in Costa Rica but not necessarily extravagantly.
This includes paying rent for a two-bedroom apartment or home with amenities typical of North America, air conditioning, as well as for groceries, entertainment, transportation, and healthcare. If your monthly budget is over $3,000, you will enjoy an even more upgraded lifestyle.
Living a healthier lifestyle could possibly contribute to Costa Rica's allure. Many outdoor activities are available in this multicultural nation, including fishing, surfing, snorkeling, golfing, hiking, horseback riding, pickleball, and yoga.
With options including locally grown tropical fruits, vegetables, organic eggs, an abundance of seafood, and grass-fed beef, a healthy diet is also a big factor. It is not unheard-of that expats are losing excess weight, reduced their blood pressure, and used fewer prescription medications in their retirement abroad in Costa Rica.
The arid tropical beaches of Guanacaste or the lush woods of the southern region and Caribbean are perfect for those who enjoy hot weather.
For more temperate regions, the ideal location would be in the Central Valley and at higher elevations in San José. In this diversified nation, there is a space for everyone's particular weather preferences thanks to the twelve official climate zones and hundreds of microclimates.
Following the pandemic, Costa Rica has launched new programs to assist expats with investing, experiencing local life, and obtaining residency. These programs include the new digital nomad visa and an amended statute to draw retirees.
Panama
If you are looking for a new adventure in your retirement abroad, Panama is one of the best places to go.
There are many reasons why this tiny country has become so popular with retirees: it has an excellent healthcare system; its people speak English (and Spanish); it is easy to adapt there as an expat; and the cost of living is low compared with other countries in Latin America or Europe.
Panama City is complete with restaurants, cafes, theaters, art galleries, museums, and parks, and competitions in sports, jazz nights, film festivals, and other events ensure there is never a boring year.
Expats who choose Panama as their destination for retirement abroad have access to some of the best medical facilities and hospitals in Central America, and one of the most affordable places to live.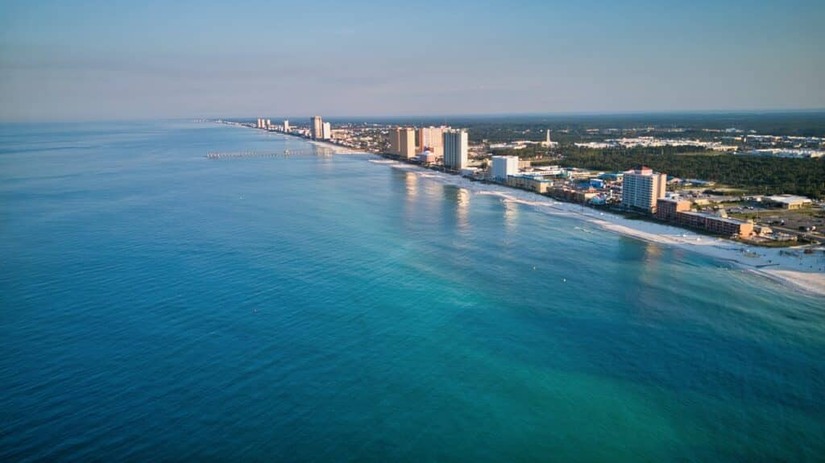 There is a thriving, friendly expat community in Coronado, with high-end supermarkets, banks, and home improvement stores nearby to provide for every modern need.
For weather, the average daily high is 86 degrees Fahrenheit, and the average low is almost 10 degrees lower at night. It is often windy throughout the year, with plenty of sun. There are also several colder areas that are between 2,000 and 4,000 feet above sea level.
The most well-known city is Boquete, a picture-perfect alpine community with consistently pleasant springtime weather. With a yearly rainfall of almost 200 millimeters, it is as lush and verdant as much of Panama.
Many expats are attracted to the fact that Panama is one of the sunniest places on earth. The country rarely has more than a few continuous gloomy days, even in the wettest months of August through November.
What's more, it is accessible. One of the best in the Americas, Panama's main international airport offers direct flights to important locations in the US, Canada, and Europe.
The country has a well-deserved reputation for political and economic stability. It has long-standing friendly ties with the United States and has been a long-time user of the American currency.
If you have a pension that is at least $1,000 per month, you can move to Panama with ease using the Pensionado visa. You can be granted a Friendly Nations visa with a $200,000 property purchase if you do not have a pension but want to buy a home with or without financing. The new temporary telework visa permits you to stay for up to 18 months if you want to try it out.
Panama is a beautiful country with friendly people and an abundance of natural resources. It has many beaches, forests and mountains that offer a variety of activities such as hiking, biking and horseback riding.
The capital city of Panama City offers plenty of museums and shopping opportunities. Plus, there are plenty of places to eat out at restaurants serving local cuisine or international favorites like sushi and pizza.
Portugal
Another option for your retirement abroad is Portugal, a beautiful country with a mild climate. It has excellent healthcare, including universal health coverage for all citizens, and it is very affordable.
Despite its modest size, the country offers something for everyone, from vivacious cities with a thriving nightlife, culture, history, and delectable cuisine like Lisbon and Porto.
Portuguese people are among the world's friendliest and most sincere, and they extend open arms and double-cheeked kisses to visitors. Many residents, especially the younger population, are proficient in English because it is taught widely in schools.
The 2022 Global Peace Index places Portugal sixth among the safest nations in the world, so expats who choose it as their destination for retirement abroad never have to worry about crime.
The World Health Organization places Portugal 12th in the world for its excellent healthcare system, a system which is also reasonably priced.
Portuguese nationals have access to fully recognized Joint Commission International facilities with employees that speak English, as well as the public and private healthcare systems.
The availability of clean, potable water from the tap, consistent energy, and high-speed fiber internet make it possible to work from home or connect with the rest of the world owing to infrastructure that is comparable to that of the United States and Canada.
More than 500,000 foreigners from all over the world live in Portugal, where it is easy to blend in and frequently impossible to tell the expats from the locals.
Especially in the more well-liked expat hotspots like Porto, the Silver Coast, Lisbon, and the Algarve, making acquaintances is simple and straightforward.
Porto, Portugal's second-largest city, is located in the north. Since it is well known for producing port wine and has terraced vineyards along the Douro River and a vibrant riverfront neighborhood, English speakers can be found there.
One of the nation's three international airports makes it simple to reach out to the rest of the globe. The northern winters are cold and rainy, with snow typically only falling in the mountains.
For your retirement abroad, there are several possibilities along the Silver Coast, from little beach towns to medium-sized cities like Caldas da Rainha.
Fresh fruits, vegetables, breads, meats, poultry, and fish are sold at daily markets in and around the medieval city center, and a weekly flea market is stocked with everything you can imagine. On the edges of the city, hillsides are covered in lush countryside where sheep graze and farmers drive tractors by.
The Silver Coast experiences cold, rainy winters, and spring-like summers with little to no need for air conditioning.
Lisbon might be the perfect location for individuals who want to live in a large city without a car. With its abundance of museums, concerts, restaurants, shops, cobblestone streets, and historic grandeur, English speakers may be found everywhere.
You can use one of the recognizable yellow trams or another kind of public transportation to navigate around the city, which is spread out over seven hills. Here is where Portugal's main international airport is located, providing easy access to the rest of Europe and most of the rest of the world.
In general, a couple may get by on $2,500 to $3,000 per month, depending on their lifestyle and whether they own or rent their retirement home overseas. While inland areas are less expensive, expect to pay a little bit more to live in Lisbon, Porto, or the Algarve.
If you're looking for a place to retire in the sun, Portugal is an excellent choice. It is one of the most popular countries in Europe for retirees because it has a mild climate and affordable healthcare. You can also enjoy excellent golfing opportunities and learn Portuguese while living there!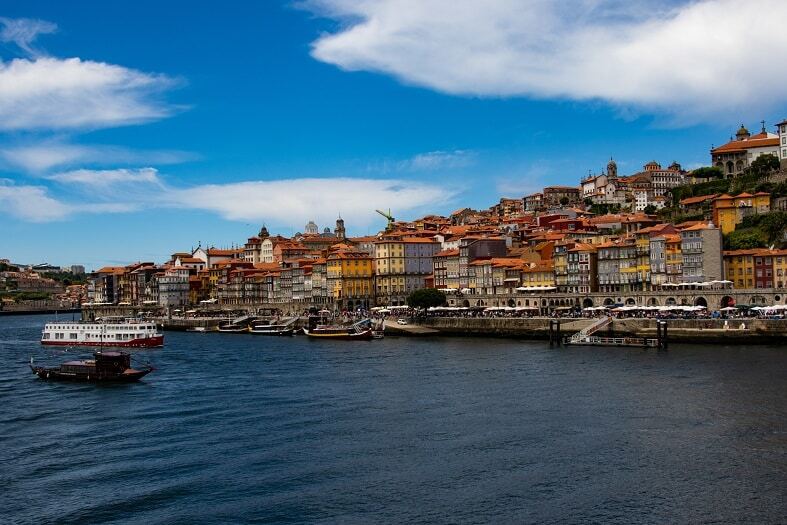 How should plan your retirement as an expat?
When you are planning your retirement abroad, there are a number of things to consider. First and foremost, how much money do you have?
If your finances are in order, then what about healthcare? Will your current health insurance cover medical costs abroad?
If not, then it may be worth investigating whether there is any coverage available through local providers or via travel insurance policies that cover emergency situations such as hospitalization or surgery (which can be costly).
Another thing expats should think about when planning their retirement abroad is which country would be best suited for them—and this depends largely on their personal needs and preferences as well as their financial situation.
For example: Do they want an urban area where they can enjoy city life but also escape into nature at times; or would they prefer somewhere quieter where they will not feel pressured by crowds of people all around them every day?
Do they want warm weather year-round, or would they prefer to experience both hot and cold climates? Do they want to live close to family members or friends who will be able to visit them frequently; or are they more interested in starting over in a place where no one knows them?
What's more, being a tourist and living there are two completely different things. To get a sense of what it's like to live like a local, try to stay in the neighborhoods and locations you are considering.
Visit during different seasons as well. Try to visit once when the climate in your potential home is at its least pleasant—dry desert winds, monsoon rains, or gloomy winter days with no sun for weeks.
Once you begin to reside there, you will always be able to leave. In order to gain more knowledge about life in that nation or region, see if there is a local or international organization or club you can join.
When you have relocated to begin your retirement abroad, check sure the area is in line with your goals by renting a home first. If everything works out, start looking for a home.
Even if you could be retiring abroad, your financial assets are not required to follow you. When the economic and political climate are known variables, stocks, bonds, annuities, IRAs, and the like can stay in your home country.
This is important especially if you are American. You will be subject to the same income tax requirements as if you resided back home unless you renounce your U.S. citizenship. You will still need to declare any money you withdraw from your retirement funds and submit an income tax return to the IRS.
To ensure that you are in compliance with tax rules both at home and abroad, be sure to speak with a tax attorney or advisor before moving and make plans to stay in touch while overseas. Find out if and how your assets will be taxed if you decide to shift them overseas by consulting an accountant or lawyer.
You can open a local bank account to receive recurring transfers from your home account and pay bills in order to cover daily expenses.
Money management while traveling is now simpler than ever thanks to online brokerage and banking accounts, but be aware that some nations have transfer limits.
Keep in mind that delivery dates differ and your Social Security check might not always arrive when expected if it is shipped internationally. Direct deposit is always a possibility, which may also avoid currency exchange or check-cashing expenses.
Major credit cards like Visa, MasterCard, and American Express are widely used and offer another way to pay for shopping and daily living costs. Inquire with your credit card provider about the auto-pay feature.
Be sure to contact your trusted financial planner to make sure all your finances are in order before you begin your retirement abroad.
What qualities should you look for in a country for your retirement abroad?
When you are planning to retire abroad, you have to look at the country's culture, health care and education system. It is also important that you live in a country where English is spoken and there are friendly people who will help you if you need it.
For example, if you want to retire somewhere warm with good weather all year round, then Mexico would be perfect for you! You could also consider retiring in Thailand or Greece because both countries have lots of beautiful beaches where it is nice and warm all year round too!
Should you get citizenship?
As you can see, there are many factors to consider when deciding whether or not to get citizenship in your new country. It's important to consider how long you plan on living there, what your retirement plans are and how much time and energy you want to invest in integrating into the local community.
If you're planning on staying for only a few years and don't have any real ties with the country itself, then getting citizenship may not make sense for your situation.
However, if this is where you decide to spend the remainder of your golden years, it might be worth considering applying for citizenship as well as residence status so that they can visit more easily without having to deal with visa issues or other red tape associated with entering another country as foreigners.
Bottom Line
We hope that this list of the best countries for retirement abroad has given you some ideas about where to go. There are many other options out there, but these countries stand out as being particularly good choices.
Each country offers something different from the others and should be considered carefully before making any decisions about where your golden years will be spent.
Pained by financial indecision? Want to invest with Adam?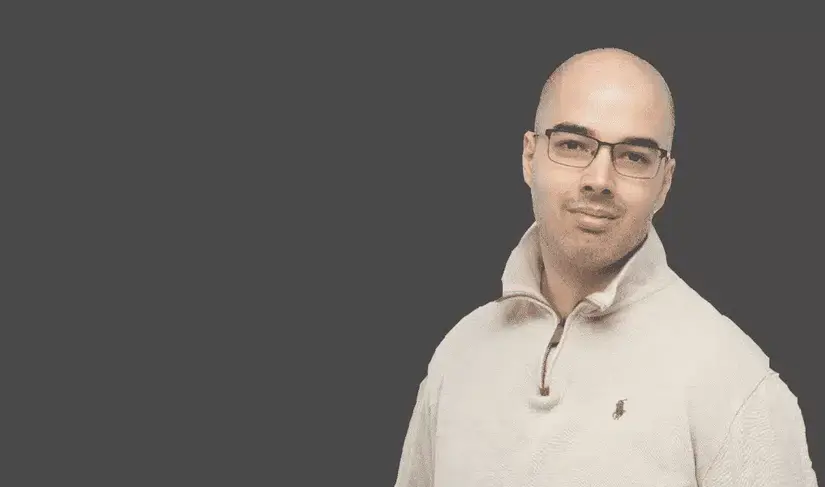 Adam is an internationally recognised author on financial matters, with over 621.9 million answer views on Quora.com, a widely sold book on Amazon, and a contributor on Forbes.