Can you move to Bora Bora? What's the cost of living in Bora Bora? Find out more in this comprehensive guide for moving to this small island in French Polynesia.
If you want to invest as an expat or high-net-worth individual, which is what i specialize in, you can email me (advice@adamfayed.com) or use WhatsApp (+44-7393-450-837).
What is it like living in Bora Bora?
Bora Bora weather
The tropical environment of Bora Bora is warm and humid year-round. The island has two seasons: November–April wet and May–October dry. High humidity, heavy rain, and tropical storms characterize the wet season. Dry season has decreased humidity, rainfall, and cooler temperatures.
Is Bora Bora safe?
Bora Bora has a low crime rate, so expats and tourists rarely face safety difficulties. However, when visiting a new place, be cautious and safeguard yourself and your valuables. Avoid walking alone at night in unknown or remote regions for safety in any location.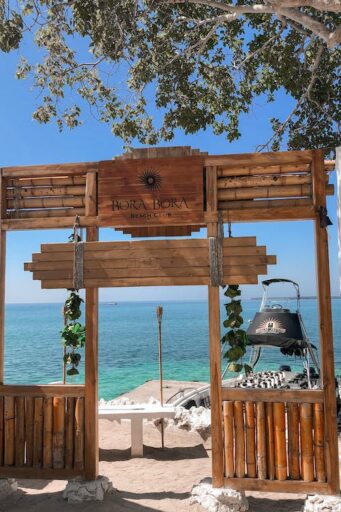 Is it expensive to live in Bora Bora?
Living in Bora Bora costs are high. A one-bedroom flat is around $2,000 per month. A mid-range restaurant meal on the island costs roughly $30 per person. Shopping for groceries and other necessities can be expensive, resulting in a $400–$600 monthly food budget.
Bora Bora taxis cost roughly $10 one-way. A car or scooter on the island can be pricey to hire.
Bora Bora's rural location and generator-based power supply make utilities expensive. A $100–200 monthly utility cost is typical on the island.
Buying property in Bora Bora
Bora Bora property ownership is complicated since it requires a notary to apply for and receive an authorization permit from the French Polynesian government. It is highly encouraged to visit Bora Bora and see the property in person before making a final decision to buy.
Work with a trusted real estate agency with vast experience in Bora Bora for a more streamlined process. Because of the island's isolation, it can pay off to establish ties with a major international bank or real estate firm that already has a foothold in French Polynesia and work together with them.
Property ownership in Bora Bora typically requires a sizable investment, since most available homes are of a high-end and lavish quality, thus it is important to document all elements of the acquisition meticulously.
Property investments with a business focus and the potential to create employment opportunities for the local population tend to be more welcomed by the government of French Polynesia. Consider working with a reliable real estate agency that has local expertise if you want to buy or sell property in Bora Bora.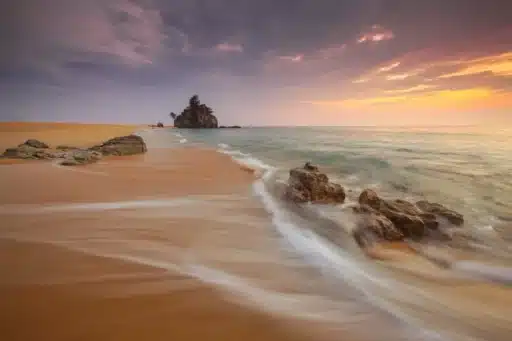 Jobs in Bora Bora for expats
The Bora Bora job market predominantly revolves around the tourism sector, with numerous employment prospects within hotels, resorts, and dining establishments. Moreover, opportunities on the island extend to roles in education, healthcare, and construction.
Expats seeking employment in Bora Bora can explore job openings through platforms like Indeed and LinkedIn.
The average salary in Bora Bora may fluctuate based on the industry and specific job roles; however, they generally start at a minimum of $1,500 per month.
Where do you stay in Bora Bora?
The small French Polynesia island of Bora Bora is famous for its brilliant blue waters and verdant scenery. The island is mostly known for tourism, but expats and inhabitants like a few areas. The best places to live in Bora Bora include:
Vaitape is the administrative hub and main settlement of Bora Bora. The majority of the island's businesses, government offices, and services are there. It has many amenities and is convenient for daily life.
Matira Beach, on the southern edge of the island, is known for its beautiful white-sand beach and clean waters. Despite being a tourist destination, several expats live there for its beautiful views and tranquility.
Faanui is a charming village located on the western side of Bora Bora. It provides a quieter and more laid-back environment compared to Vaitape. It's an attractive option for those seeking a more residential and less touristy setting.
Anau is a residential area located near Vaitape. It offers a mix of housing options and is convenient for accessing the services and amenities in the main village.
Point Matira is situated near Matira Beach and offers exclusive accommodations and beachfront living. It's a popular choice for expats looking for a luxurious lifestyle.
Some expats choose to live on private motus (small islets) surrounding Bora Bora, enjoying privacy and stunning views. Access to the main island is typically by boat or helicopter.
What's the transportation in Bora Bora?
The island of Bora Bora has a sparse network of transportation choices.
Many hotels on the island provide their guests with bicycles for rent because cycling is the preferred mode of transportation there. Due to its manageable size, the island lends itself well to bicycle exploration at your own pace.
The most popular vehicle rental firms hire cars for around $20 per day. Since Bora Bora is home to a number of car rental agencies, visitors may easily arrange for a vehicle to be delivered to their hotel or villa upon arrival.
Both land and sea taxis may take you to your destination, but be prepared to pay a hefty fare in Bora Bora. It's possible that, depending on demand, shuttle services to and from Vaitape are provided by certain hotels on the main island.
One of the most popular ways to get around Bora Bora is via boat; several hotels offer shuttle service to other islands like Vaitape and the outlying community of Anau on the island's eastern coast. One of the best ways to take in Bora Bora's striking backdrop is on a boating adventure.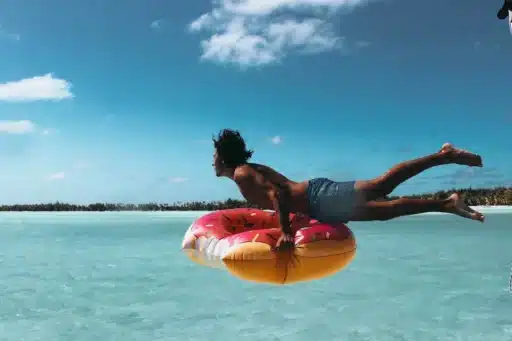 Healthcare in Bora Bora
While a medical facility is accessible on Bora Bora, it is important to remember that the island lacks the resources to provide complete care for serious ailments. Local airlines, military planes, or helicopters can transport patients from the island to the main hospital in Papeete in the event of a medical emergency.
Medical Air Service, which focuses on patient repatriation, is available from Bora Bora Airport. Within a few hours, our agency can arrange for medical repatriation using helicopters or planes. From Bora Bora International Airport, they also provide pediatric transport services with incubators.
The island of Tahiti, and the city of Papeete in particular, offers access to cutting-edge medical facilities and hospitals. If you happen to be on a remote island where there is no nearby medical facility, the locals will help arrange for a medical evacuation by plane or helicopter. Importantly for divers at risk of decompression sickness, the hospital in Papeete is stocked with the only decompression chamber on the islands.
Is there an international school Bora Bora?
There are no foreign schools in Bora Bora. Few people live on the island, and educational resources are few.
If you have school-aged children and want to live in Bora Bora, you may need to consider education on Tahiti, French Polynesia's capital. As the largest and most developed island in the region, Tahiti offers international schools and more educational services. International schools in Tahiti may provide expatriate families English-language curricula.
Banks in Bora Bora for expats
In Bora Bora, banking options for expats are limited. One of the available banks is Banque de Polynésie – Agence, which offers its banking services to both expats and local residents. There are also ATMs in Bora Bora, and most major credit cards like Visa and MasterCard are widely accepted in nearly all hotels, restaurants, and shops, particularly on the more popular islands.
Nevertheless, it's advisable to carry cash for transactions when visiting the more remote or isolated islands. Cash advance services can be obtained at the post office by presenting a valid ID. This can be a convenient option for securing cash in areas with limited banking services.
Pros and cons of living in Bora Bora
The Pros
Bora Bora is known for its clean waters, white sandy beaches, and lush tropical surroundings. The island's stunning views enchant locals and tourists.
Bora Bora means luxury and refinement. Residents live lavishly in its resorts and accommodations with top-notch amenities and services.
The island's clean lagoons are perfect for snorkeling, scuba diving, paddleboarding, and boating.
In French Polynesia, Bora Bora blends French and Polynesian customs. Taste local food, see local art, and experience local customs.
Bora Bora's tranquility makes it a great getaway from city life.
Bora Bora has a tiny population and offers privacy.
The Cons
Bora Bora is far from the globe. The island is expensive and time-consuming to reach.
Many islanders work in tourism, which limits job opportunities. Job hunting outside this industry is difficult.
Bora Bora's lavish lifestyle is expensive. Groceries and housing cost more than on the mainland.
Medical facilities are limited in Bora Bora. Residents may need to travel to Tahiti or further for urgent medical conditions, creating concerns about access.
Hurricanes and tropical storms can hit Bora Bora during Pacific hurricane season. These weather phenomena can interrupt life and damage property.
French and Tahitian are the official languages, but fluency may be needed to overcome them.
Bora Bora lacks some of the facilities and infrastructure available in larger cities, which may affect urbanites.
How to move to Bora Bora
To move to Bora Bora, you will need to enter French Polynesia, which is an overseas collectivity of France. As a result, the Bora Bora entry requirements are similar to those for traveling to France.
Do I need a visa for Bora Bora? The visa requirements and admission procedures depend on your nationality, purpose, and duration of your visit.
Citizens of the EU, US, Canada, Australia, New Zealand, and other nations can travel visa-free for up to 90 days for tourist and short visits.
However, some individuals from specific countries may be obligated to obtain a visa in advance, even for tourism purposes. Consult the French embassy or consulate in your country for the latest visa requirements.
Entrance to French Polynesia requires a passport valid for at least three months after departure. Due to its relationship with France, French Polynesia has strict entry rules for non-Schengen Area passengers. Provide documentation on your lodging, finances, and visit.
You may need a work or student visa to work, study, or stay in Bora Bora or other parts of French Polynesia. These visas have more complicated requirements and application processes, so ask early.
Pained by financial indecision? Want to invest with Adam?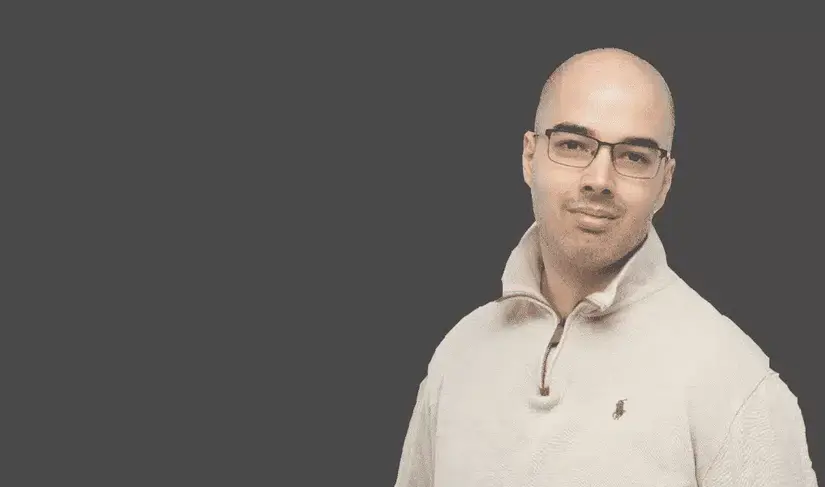 Adam is an internationally recognised author on financial matters, with over 694.5 million answer views on Quora.com, a widely sold book on Amazon, and a contributor on Forbes.