How To Find Expat Mining Jobs Around The World
If you are looking to invest as an expat or high-net-worth individual, which is what I specialize in, you can email me (advice@adamfayed.com) or use WhatsApp (+44-7393-450-837).
Introduction
Wondering how to find expat mining jobs around the world? Learn about it in this article.
Over the next ten years, employment in the mining of metal ore is predicted to increase by 16.3%, more than twice as fast as the estimated rise in the nation's labor force.
Opportunities for mining occupations appear promising due to rising commodity prices and a trend in electric energy that favourably affects mining for copper, nickel, lithium, and other minerals.
You might be asking how to locate mining job openings if you're new to the field or a mining expert seeking new chances.
How to Find Expat Mining Jobs
As you look for mining jobs, remember the following advice:
1. Research available vacancies
You can evaluate potential mining jobs using job portals like Indeed and LinkedIn.
You can examine the job titles firms may use to advertise job openings, and you can filter your search results to a specific area and experience level, such as "entry-level mining jobs in Pilbara." For instance, some employers may categorize miners as "surface drillers" or "ground operation agents."
Websites for the employers may provide information about open vacancies. To find out if they are hiring, research businesses that employ miners and keep an eye on updates on their websites.
2. Make contact with industry experts
By networking, you can learn about mining job openings. You can network with industry leaders who might recommend you to recruiting managers, increasing your chances of landing a mining career.
Make contact with people you know who may have connections to the mining business, such as old acquaintances and classmates.
3. Develop your skills
You can get ready for the mining job interview process by working to advance your technical skills.
Determine the abilities you already have that employers look for in candidates, as well as the skills you wish to acquire, using job descriptions. Examples of abilities used by miners include:
Physical strength: Mining businesses demand candidates to be physically strong to perform manual labor because the duties of miners include heavy and frequent lifting and bending.
Manual dexterity: In order to operate drilling equipment and other heavy machinery safely and effectively, miners need to have exceptional hand-eye coordination.
Navigation: Miners can move and deliver commodities to the right locations and navigate their working environments underground thanks to their navigational skills.
Understanding safety rules: Miners may operate in potentially hazardous circumstances, therefore it's critical that they understand how to prevent on-site accidents and handle emergency situations.
Flexibility: Miners must adapt their work procedures to ensure safety and efficiency as the weather changes. They might also need to adapt to new employees or equipment.
4. Obtain experience in similar roles or related fields
Your job application may be aided by professional experience in roles comparable to mining.
You can get used to working in areas with high physical demands and practice following safety requirements.
Additionally, you might collaborate with experts who can provide advice on available mining jobs. Here are some careers you can pursue that are comparable to those of miners:
Construction worker
Truck driver
Electrical engineer
Geologist
5. Build your resume that suits a mining job
Recruiters review your CV to see if you meet the requirements for mining roles. Sections like these are highly recommendable:
Contact information: Include your phone number and email address in your contact information so that potential employers can get in touch with you if they have any queries regarding the information on your resume.
Work experience: You can highlight your past employment history in this section, including any positions you've held that are relevant to being a miner.
Education: Please list any degrees or certifications that have helped you become qualified for a supporting job.
Skills: You can specify the names of the equipment you have used in the past and explain your talents that make you qualified for miner employment.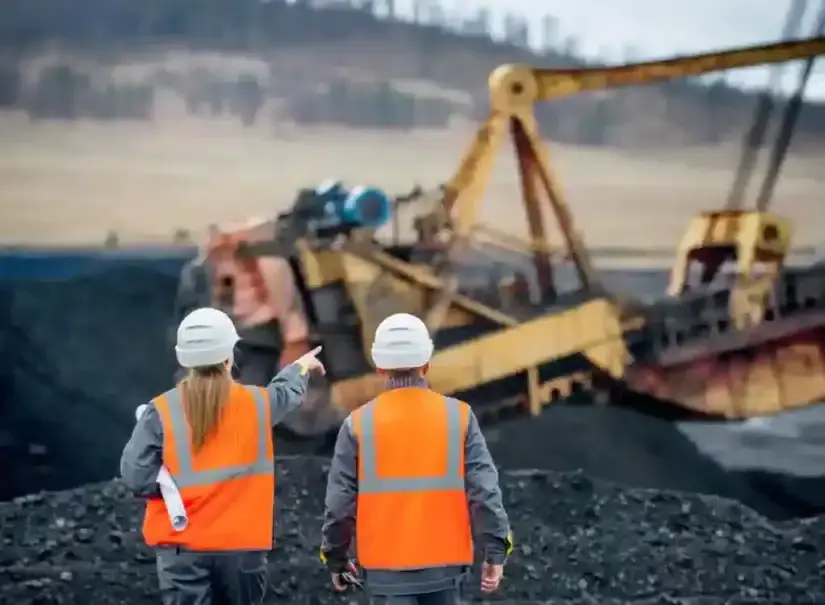 Where to Find Expat Mining Jobs
We have already discussed how to find expat mining jobs. Now, let's see where to find expat mining jobs. Here are a few of the best places to look for mining jobs.
1. Existing Network
Inquiries inside your current network are among the greatest areas to hunt for a mining job.
Reaching out to any friends, relatives, or colleagues who work in the mining business may give prospects even if you don't currently have a professional network in the sector.
Gaining knowledge of job openings before they are publicly advertised or giving you an advantage when a company is considering applications can both be facilitated by having connections within the sector.
2. Job Search Engines such as LinkedIn or Indeed
You can explore local job boards, LinkedIn, and Indeed if you don't already have a network or if none of your contacts are aware of any such jobs.
For both regional and international employment postings, Ziprecruiter is a reliable source. In Google, if you type in "mine job openings" or "mining jobs near me," a list of regional opportunities from various sources.
3. Recruiting Services
In order to help mining corporations fill employment opportunities, there exist mining staffing and recruiting firms.
For instance, Rangefront maintains a listing of available mining jobs on our website. Even if you don't obtain the job you applied for specifically, the mining staffing firm can add you to their network of candidates and will contact you if a new position opens up.
This is the advantage of going through a recruiting service.
Even if there aren't any available positions that match your skill set right now, it's still a smart idea to put yourself on these hiring organizations' radars. Check to see if there is a mechanism for you to submit your CV for consideration for upcoming openings.
4. Conversing with Mining Workers in the Area
Last but not least, you might inquire with local miners about openings. Search for people or businesses posting using the hashtags #miningjobs, #nevadamining, or #mining on Instagram or LinkedIn to see if you can strike up a conversation.
Find out what local bars or restaurants employees enjoy frequenting at the end of the day and strike up a discussion there. You can also ask friends and relatives if they know anyone in the business who could be open to meeting up.
No one will be more knowledgeable about the current or prospective job openings than the people who are really doing the task.
6 Tips for Finding a Mining Job
Having problems locating a job? Here are some pointers to aid in the job search:
1. Clearly list your experience
Every hiring manager will want to see your prior employment history. Gather this data in beforehand in a digital document so you can quickly paste it into applications or, if necessary, offer a resume.
2. Have updated certifications
Numerous mining jobs demand certain credentials. It is worthwhile to renew your certification if you currently hold one or have held one in the past, and having his contact information on hand will be helpful while looking for work.
3. Have strong references
You might be able to get a reference from former employers if you speak with them. Ask them if they'd be willing to serve as a reference or, in the event that one is needed, to write a letter of recommendation.
4. Increase your network
Relationships can be useful for getting your foot in the door in the mining business because it is still a relatively traditional one. Wherever you can, expand your network, and maintain the connections you've made by sending out sporadic hellos and checking in with people.
5. Go on a trip
If there aren't any mining jobs available in your neighborhood, check into occupations that might necessitate a brief move. This can be especially useful in the winter, when some mining locations could not be working.
6. Do not hesitate to take a contract labor
Although you might eventually seek a permanent job in a mine, contract positions are frequently easier to come by. These jobs frequently lead to full-time employment.
Even if they don't, they aid in preserving your connections with the mining firm and the recruiting agency, if you used one. Your CV will be strengthened by adding more experience.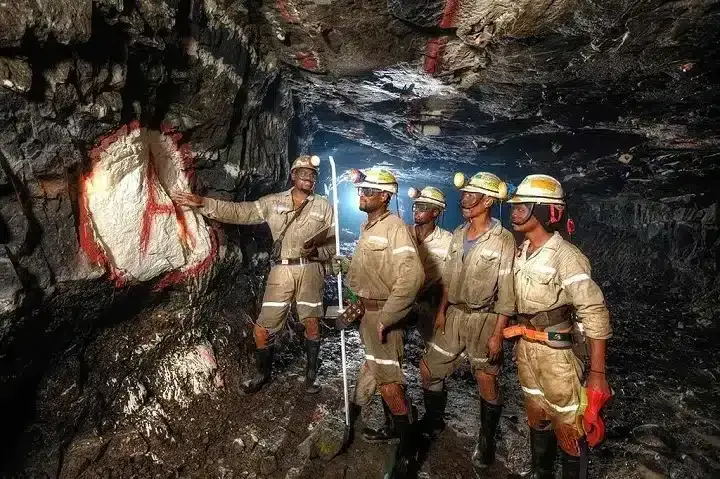 Things to Consider Before Taking a Mining Job
Prior to starting your hunt for mining jobs, keep the following things in mind:
1. Location
Only select areas with access to the natural resources required to establish a mine can find employment in mining. You might need to move to a different location, depending on where you now reside, in order to apply for mining jobs.
To determine which areas provide you the finest career chances, research areas where mining operations are common. For instance, if you work as a residential miner, you might have to relocate and live in a neighborhood close to the mine.
2. Working Conditions
Unique working circumstances underground result from the mining jobs' isolated locations. Work environments that are chilly, wet, and possibly snowy may be required of you.
Additionally, during the spring and summer, you might feel too hot. When mining in the desert, the temperature can shift dramatically during the day, from early morning to late at night.
In order to protect their skin from the elements, miners frequently don long sleeves and hard hats.
Depending on the business and the position you have, your employer may also offer lodging and transportation at the mining sites.
To learn more about the hiring manager's policies, look at the job description or get in touch with them. It could be advantageous to get ready in case you have to make your own travel arrangements to and from work as a miner.
3. Work Schedules
Before becoming a miner, you might also think about the work schedule associated with the employment. Miners put in back-to-back stints that last 10 to 14 hours.
They might have to spend months underground as part of their mining duties. Consider your responsibilities in your personal life when you begin your job hunt to see if you have the time to succeed as a miner.
Do your study to find out what kind of schedules you may anticipate if you're interested in working in a particular area.
The job description or job posting on a job board may also contain information regarding the work schedule for potential mining jobs.
What age is required to work as a miner?
Miners must have a valid driver's license and be at least 18 years old. Additionally, there are no age restrictions for miners.
You might be qualified to do the mining work provided that you deliver the necessary medical records and pass pre-employment drug tests.
Your personal health, including your blood pressure and general physical condition, may come up in conversation with potential employers.
What is the typical miner's pay?
Miners make an average of $41,600 annually. The location where you work and the abilities you employ in your position may affect your future compensation.
For instance, miners with safety certifications and computer skills may be paid more than miners without such credentials. As you gain expertise in the industry, you might also make more money.
How much time does it take to train as a miner?
The length of time it takes to become a miner depends on your level of experience and how you go about looking for work. Before applying for mining positions, you might, for instance, spend a few months networking with your contacts.
Moving to areas where you can work as a miner may take some time. Your need for six months to a year of training for specialist licenses or certificates will depend on your qualifications.
For instance, you may pursue a Heavy Rigid (HR) license, which qualifies you to drive large trucks, or a Coal Mining Certification, which is necessary to work as a coal miner.
Check out our articles on Investors Trust Access Portfolio and Novia Global Review.
Pained by financial indecision? Want to invest with Adam?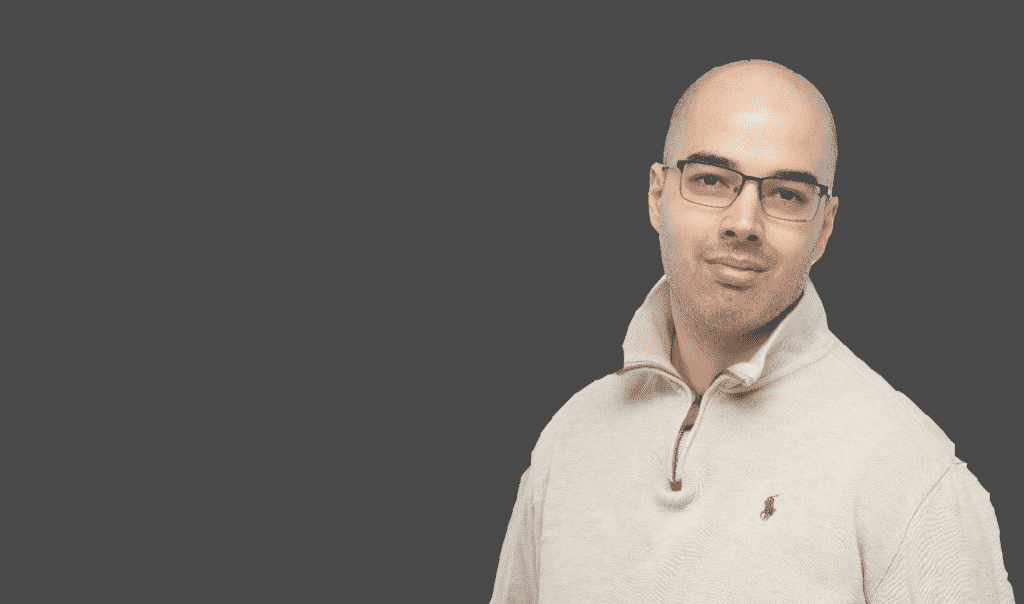 Adam is an internationally recognised author on financial matters, with over 584.2 million answers views on Quora.com and a widely sold book on Amazon and a contributor on Forbes.