How to Retire in Germany
If you are looking to invest as an expat or high-net-worth individual, which is what I specialize in, you can email me (advice@adamfayed.com) or use WhatsApp (+44-7393-450-837).
Introduction
In this article, we will give you a comprehensive guide on how to retire in Germany.
Germany might not be your first choice when looking at places to retire to in Europe, what with the popularity of France, Spain, and Portugal. However, Germany ranked as the 14th happiest country in the world in 2021, according to the 2022 World Happiness Report that's released annually by the United Nations' Sustainable Development Solutions Network.
The country has its own allure and standards that we will talk about here, which could interest you as a retiree.
Who Can Retire in Deutschland?
You'll find it quite easy to retire in Germany if you are from a European Union (EU) or Schengen member state, such as Denmark, France, and the Netherlands, because you won't be mandated to have a visa to live in Germany. What you must do is register with the local Residence Registration Office no later than 40 days from your arrival if you wish to remain in the country for more than 90 days.
If you are a resident of Switzerland, you must get a residence permit from your local immigration office. Take note that that coming from an EU or Schengen member state does not exempt you from showing a valid passport, medical insurance, as well as proof of address and sufficient funds to retire in Germany. Some additional documents might be sought from you depending on the German region you opt to retire in.
You can check these linked lists to see if your country is an EU or Schengen member.
Residents of Australia, Japan, Israel, Canada, New Zealand, and South Korea also have access to Germany for a maximum of 90 days even with no visa. They can just submit an application for residency while already living in the country.
Meanwhile, if you are from a non-EU or Schengen member state or not from any of the countries mentioned above, you can get a temporary German residence permit that has a validity of one year and can be renewed. You can obtain a settlement permit after five years. It might also take you eight years before you can acquire full citizenship in Germany, depending on the situation.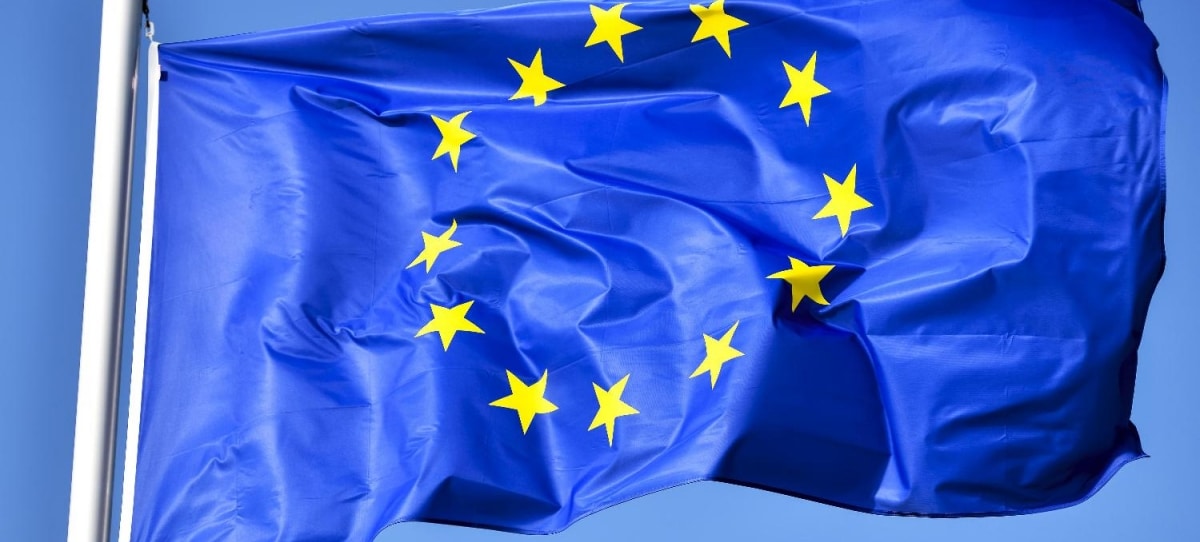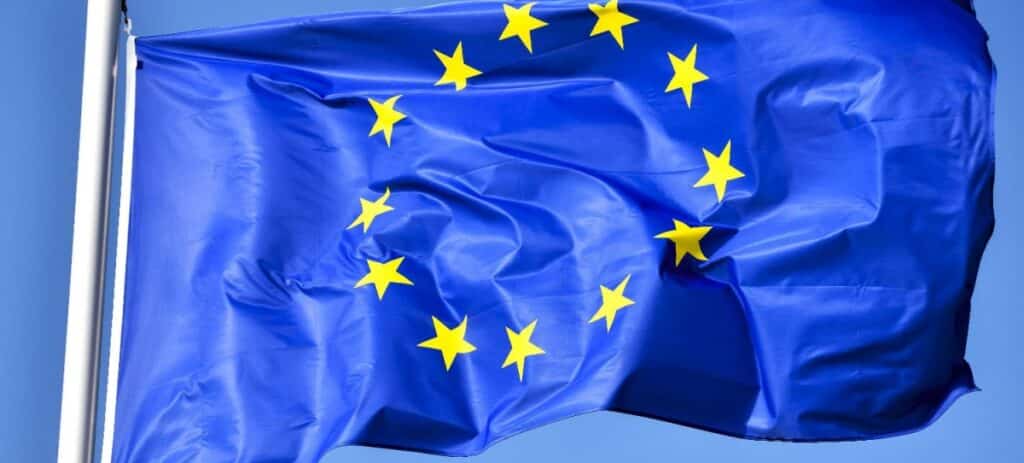 How to Retire in Germany: Cost of Living
If you're a family of four, you can live in Germany for an estimated average monthly cost of about 2,812 euros (as of the time of writing), exclusive of rent, according to global cost of living data aggregator Numbeo. On the other hand, you can live off about 819 euros on average per month without rent.
Such cost of living can climb when you choose big German cities like Berlin and Munich; it can also go lower when you choose a smaller city like Dresden.
In Berlin, the estimated monthly costs for a family four and a single person can go as high as about 3,013 euros and 888 euros, respectively, excluding rent. In Munich, a family of four can live off 3,268 euros per month on average without rent, while an individual's monthly cost of living can reach about 949 euros minus rent.
On the other hand, a four-person family and a single person in Dresden can live off respective amounts of 2,602 euros and 763 euros per month, exclusive of rent.
In terms of rent, a one-bedroom apartment can cost as much as 870 euros per month within the city center of Germany and about 631 euros outside of that area.
In Munich, in particular, a one-bedroom apartment within the city center can cost 1,388 euros per month and that outside of the area at 1,047 euros per month.
How to Retire in Germany: Healthcare
All German citizens who live in the country permanently must have health insurance. One of the nation's Statutory Health Insurance (SHI) insurers, also dubbed sickness funds, provides publicly funded insurance to the majority of people. Inpatient and outpatient hospital care, prescription medications, hospice and palliative care, as well as preventive, physician, mental health, dental, optometry, and physical therapy services are all covered under the SHI.
SHI plans often contain co-payments for prescription medications or medical equipment ranging from $6 to $13. The co-payment for an inpatient hospital stay is often about $11.50 a day for the first 28 days.
More than 100,000 doctors in Germany who have received SHI accreditation practice ambulatory care. General practitioners, internists, and pediatrics make up about half of them, while the remaining 50% are specialists. Usually, these doctors are paid on a fee-for-service basis according to a set fee schedule. The fee schedule is agreed upon through negotiations between doctors and SHI insurers.
You can opt out of SHI coverage and buy a private coverage if your income is more than US$70,805.
How to Retire in Germany: Housing
You'll require a mortgage from a German bank if you're trying to purchase real estate in the country. In order to get approval, you'll need to demonstrate to the bank that you plan to stay in Germany for the long term.
You should be prepared to pay a down payment of over 20% because some banks and sellers consider expat purchasers to be riskier than local ones. The property sale tax, notary fees, registration fees, and estate agents' fees are among the additional costs you'll have to pay. These expenses can total up to about 10% of the price of your property.
You can decide to rent a home in Germany due to the challenges involved in home ownership. One thing to keep in mind while renting an apartment in Germany is that many don't have equipment like refrigerators or dishwashers, so you'll have to buy those on your own. In the summer, air conditioning isn't necessary, but you'll need a heater in the winter as it can get really cold.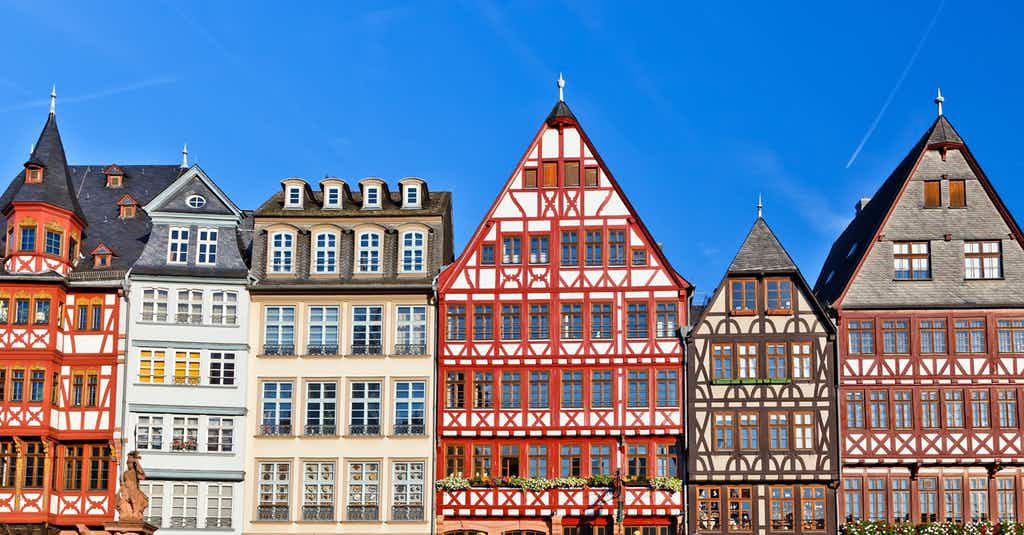 How to Retire in Germany: Taxes and International Pension
Your taxes as a retiree in Germany could vary depending on your own circumstances.
Pension income is taxed at the same rate as employment income. This implies that pensioners get the same tax-free benefits as employees. Depending on your income, tax rates might reach between 0% and 45%. The first 9,744 euros (or 19,488 euros for a married couple) is exempt from taxation.
In terms of pension, transferring yours to Germany can help you keep your finances in one place and steer clear of exchange rate volatility. It will be simpler to accomplish this if Germany and your country of residence have a social security deal in place.
The Upsides and Downsides of Retiring in Germany
First, the Pros
• Cost of living: The affordable cost of living in Germany, which is among the lowest in all of Western Europe, is one of the main benefits of retiring in the country. German cities are reasonably priced when compared to other major cities in Europe and worldwide. This includes the cost of lodging, eating, and traveling.
• Traveling: Germany is strategically located in the middle of Europe, making it possible for you to move around the region quickly and easily. You may be able to travel by vehicle across borders, depending on where you decide to retire to. Several sizable international airports in Germany also provide inexpensive flights to locations around the continent.
• Convenient transportation: Germany's transportation networks are incredibly well-organized, regardless of the city you choose. Many Germans don't even bother with cars because the systems are so dependable, and rail and bus networks are so extensive. Even crossing international borders is possible with buses and trains.
• High standards for healthcare: Germany has first-rate medical treatment. Hospitals are well equipped with modern medical procedures and technology. There won't be much language barrier if you ever require medical care because the majority of medical experts in the nation know English.
• It's breathtakingly beautiful: Germany is home to numerous stunning sights. German architecture and quaint cobblestone streets may be seen everywhere in the cities and towns. You can stroll through contemporary cities that are infused with the past's historical and cultural elements, see gorgeous castles along the Romantic Road, or discover the Mosel Valley's lush, green surroundings.
The Cons
• Language barrier: While many Germans speak English, there are certainly plenty who do not. If you have no knowledge of even the basics of the German language, you might find it challenging to converse with locals. However, you can enroll in German classes once you move there and master the language so that you can communicate with even the most conservative residents.
• Making friends can be tough: Germans are frequently regarded as being hard to connect with, which regrettably may have some basis in reality as they often lack the friendliness and hospitality that are associated with other nations. Impressions aside though, Germans can be and are beautiful people. You can surely gain some friends for life if you put the effort in.
• German food isn't for everyone because it mostly consists of meat, bread, and potatoes. Even if they offer some delectable meals, it can be challenging to adjust to for those who prefer good European cuisine. However, many varieties of international culinary options are available in majority of German cities.
• Slow healthcare insurance: Germany's healthcare system, particularly its public healthcare system, is renowned for being somewhat slow. Even if it still moves more slowly than you're used to, private health insurance is still far more superior than its public counterpart.
• Tax deductions: Due to Germany's high tax rates, your pension may be at risk. However, since you'll probably have a private pension, they won't be fully taxable; instead, only a portion of them will be.
• Cold, cold winters: For some people, it's best to stay out of the cold. The winters can be particularly chilly in Germany although it has all four seasons. I suggest looking into cities in the south of the country if you like a warmer environment but don't mind experiencing all four seasons.
How to Retire in Germany: Best Locations
1. Munich
Munich is a lovely city located in the south of Germany with a lot to offer. It is regarded as one of the safest places in the nation and boasts an efficient public transportation system. It has some top-notch medical facilities as well.
There are more than 20 parks located across the city if you enjoy the outdoors. Furthermore, despite Munich's size, most people say that it does not have the hurried city atmosphere.
The city ranked 16th among European cities and 47th globally in terms of quality of life index in the middle of 2022, according to Numbeo. The index presents an overall view of the health and literacy of cities (or countries) and gauge the success of upgrades that are already in place.
Munich might be more expensive than other areas of Germany because it is the third-largest city in the country.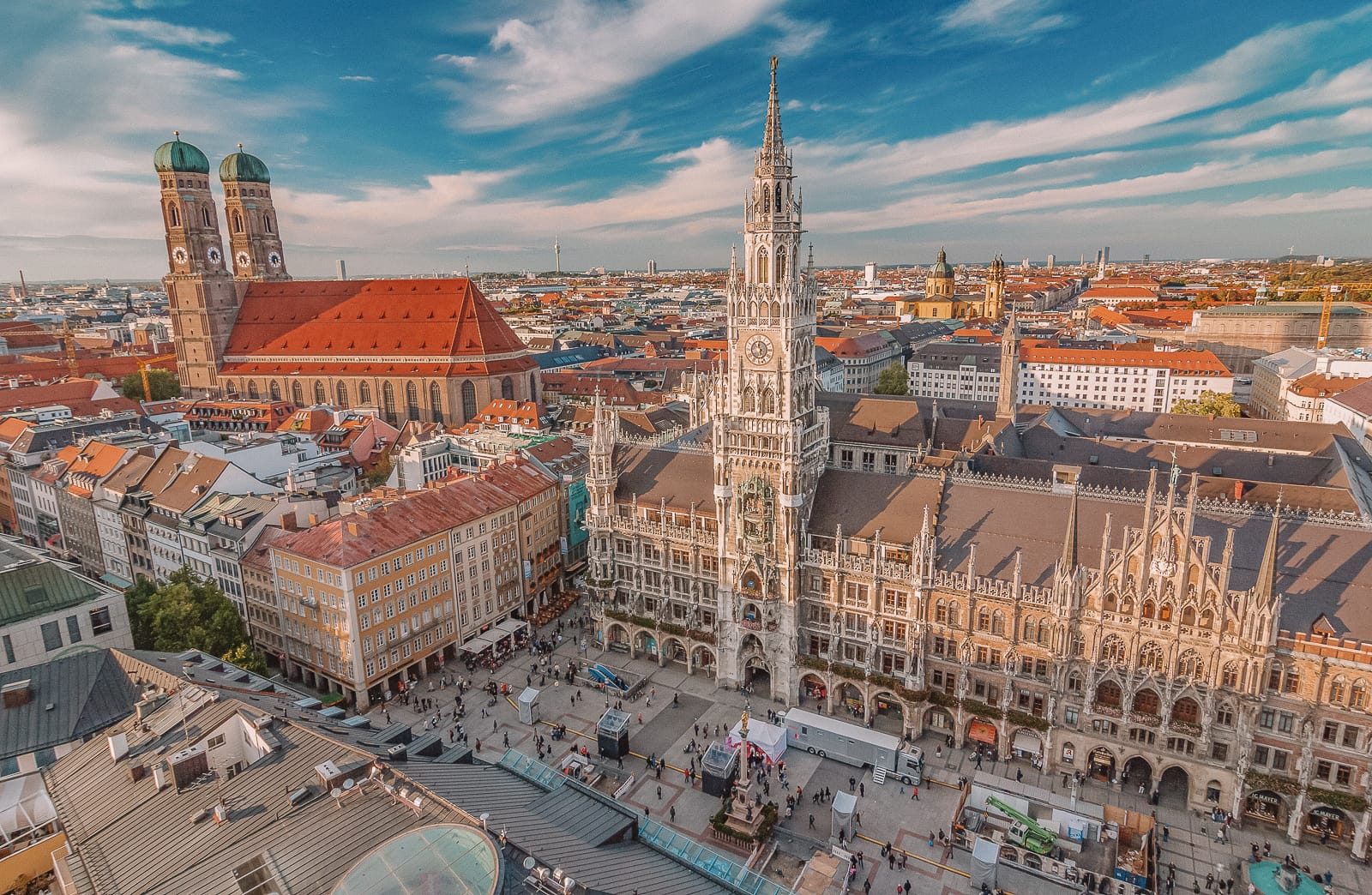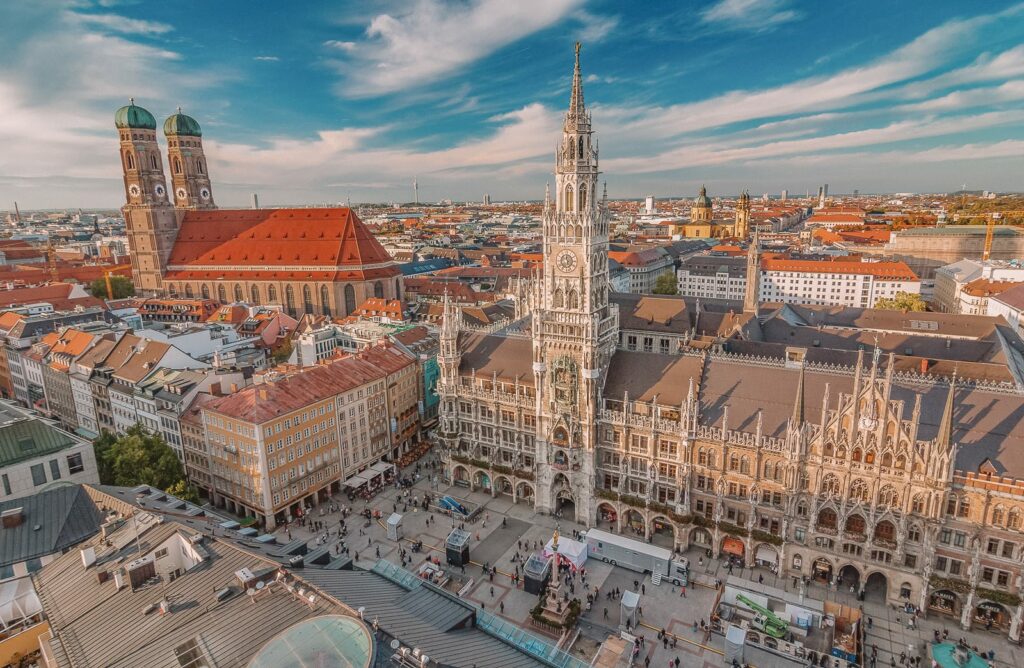 2. Berlin
If you enjoy going to museums, restaurants, and other events, Berlin may be the right choice for you. It's a sprawling and active city that offers excellent public transportation services.
Germany's capital, Berlin, is one of the country's most vibrant cities. There is never a lack of things to do in the city, which is constantly filled with excitement and activity. It earned the 31st position on Numbeo's Quality of Life Ranking among European cities.
Berlin might be the perfect choice for you if you enjoy eating at restaurants, visiting museums, and attending other events. It is a sizable, active city with excellent public transportation choices.
If the idea of living in an active city life doesn't thrill you, it can be more affordable and cozier to spend your golden years someplace in the Berlin suburbs. Rent will be less expensive, living will be quieter, and you'll probably be closer to nature there.
Berlin can be a costly city to retire in, although not as much as Munich.
3. Dusseldorf
Dusseldorf, a city in western Germany, ranked ninth on Numbeo's Quality of Life City Rankings in Europe.
The city is renowned for its amazing Rhine River setting, its lovely and diverse neighborhoods, its delectable multicultural cuisine, and the numerous festivals that take place there throughout the year.
Dusseldorf might be smaller when compared to Berlin and Munich, but it provides many of the same advantages as those two cities, such as low crime rates, good healthcare, and accessible public transportation. It can be a great fit for those who want a more intimate urban setting.
Dusseldorf is a fantastic spot to retire in if you enjoy traveling because the city is near to the borders of Belgium and the Netherlands.
The cost of living in Dusseldorf is also more affordable than previous cities mentioned on this list. Numbeo estimated the average cost for one person at 830 euros per month (as of the time of writing), excluding rent, while a family of four can live off 2,881 euros per month excluding rent.
4. Frankfurt
Frankfurt ranks 17th, only below Munich in terms of overall quality of life among European cities, according to Numbeo. You won't find the bustling Berlin in this city, which is far safer and expat-friendly and has a more tranquil, rural vibe.
Numerous markets and festivals are held all year long in Frankfurt, which is a fairly multicultural city. A wonderful biking scene exists in the compact city, which is very simple to navigate.
Frankfurt's cost of living, though, is on the higher end of the German range. A family of four needs 3,168 euros per month for living expenses in the city, excluding rental costs. Meanwhile, a single person can live off about 937 euros per month on average without rent.
5. Hamburg
Hamburg has a lot to offer as Germany's second-largest city, and it has to be another fantastic alternative for retirees wishing to relocate to the country.
Hamburg is a bustling port city in the north that offers a wide variety of eateries, stunning architecture, and convenient transit.
Hamburg's weather isn't always the best, though. Winters have 17 hours of darkness compared to up to 17 hours of daylight in the summer. In addition to the fact that it frequently rains for more than half the year, the city can get exceedingly cold during the fall and winter.
The estimated average cost of living in Hamburg is about 952 euros and 3,295 euros per month, excluding rent, for a single person and family of four, respectively.
6. Stuttgart
Stuttgart is located in southern Germany's hilly terrain. The city is crowded and full of marketplaces, shops, eateries, and parks. Walking is simple because everything is close by. You also have access to a well-organized transportation infrastructure if you're not a fan of walking. Due to its position, you may also go by car in under two hours to France, Switzerland, and Austria.
Stuttgart places a strong priority on healthcare options and safety, which are good qualities of a place to retire to.
A family of four in the city can subsist on an estimated average of 2,994 euros per month, minus rent, while one person might need about 862 euros a month.
7. Heidelberg
Heidelberg, which is in a region of Germany that is warmer, is a delightful town with amazing medieval architecture and a distinctive culture. The place has an incredibly excellent quality of life and is situated in a very picturesque area along the Rhine River.
Walking, biking, or using the bus are all convenient ways to get around the city. There are plenty of cafes, galleries, and stores to choose from.
The hospital run by Heidelberg University is also located in Heidelberg and offers top-notch medical care.
The estimated average cost of living in Heidelberg for a family four is about 3,042 euros per month, exclusive of rent. One person can live off about 898 euros per month in the city, excluding rent.
8. Leipzig
Leipzig might appeal to you if you're searching for a more laid-back and leisurely place to retire to.
In terms of music, architecture, and restaurants, Leipzig offers a fantastic cultural scene and a low crime rate. It features a first-rate transit system that makes moving about the city simple.
The city is also remarkably more affordable than the other destinations in this list. On average, the estimated cost of living for a family of four is 2,751 euros without rent, while that of a single person is 802 euros.
You are likely to choose a city among these that is suitable for your requirements and tastes. Germany has something for everyone, whether you're looking for an energetic city lifestyle or a more laid-back way of life surrounded by nature and culture.
Bottom Line
Germany has a lot to offer if you're planning to spend the rest of your life overseas. Germany may not have many pristine beaches or clear skies, but it can be the ideal location for you, especially because your bank account won't have to suffer much cost just to give you access to the resources of a developed nation.
Pained by financial indecision? Want to invest with Adam?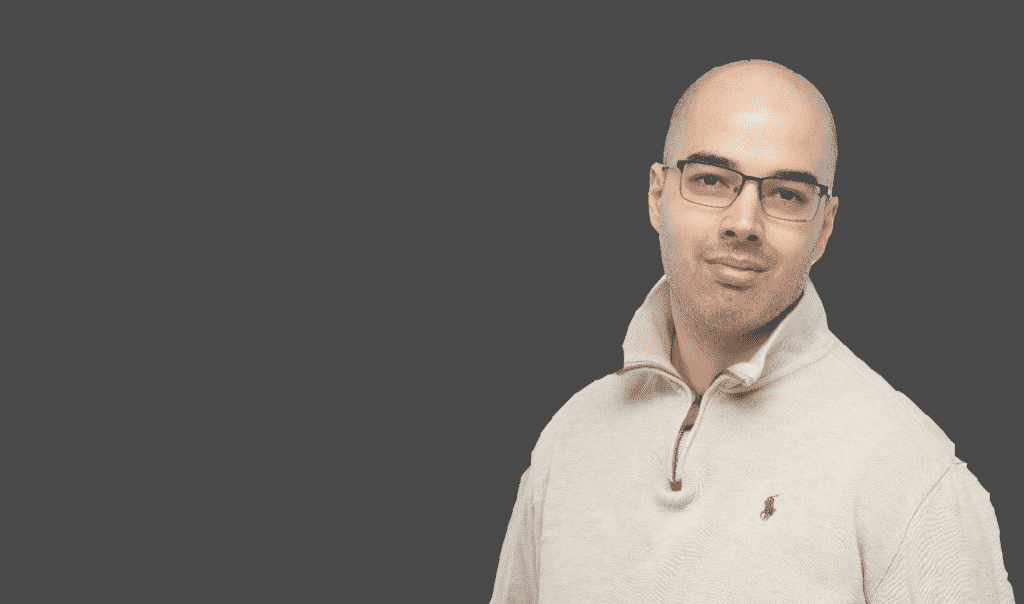 Adam is an internationally recognised author on financial matters, with over 669.2 million answer views on Quora.com, a widely sold book on Amazon, and a contributor on Forbes.