Let's review the HSBC Global Money account, a product that was rolled out in October 2022 by banking and financial services giant HSBC.
It is a multi-currency current account designed to provide a seamless and cost-effective international money transactions. This account enables account holders to send, spend, and receive money abroad without incurring additional fees. Positioned as a competitor to popular fintech platforms like Revolut and Wise, this account is conveniently accessible through the HSBC banking app for existing HSBC customers.
The multi-currency current account serves as a digital wallet, allowing users to hold funds in different currencies. It offers a user-friendly interface and instant payment capabilities, empowering account holders to effortlessly manage, send, and spend money in various currencies securely and without incurring any fees.
When money is sent into the Global Money Account from a non-GBP source, the funds are immediately converted to GBP. However, there are plans to introduce the functionality to receive foreign currency directly into the account without the need for conversion in the future. This enhancement would provide greater flexibility and convenience for individuals who frequently deal with multiple currencies.
Unfortunately, unlike certain other currency transactions, Euro transfers may take up to 24 hours to reflect in the recipient's bank account. However, this may soon change, as proposed legislation from the EU Commission seeks to compel companies to deliver quick payments around the clock. By quick, it means within 10 seconds.
The European Commission Council has recently backed this proposal. It will now be taken to the European Parliament to get a consensus on the final draft.
If you want to invest as an expat or high-net-worth individual, which is what I specialize in, you can email me (advice@adamfayed.com) or use WhatsApp (+44-7393-450-837).
HSBC History

HSBC, originally founded by Thomas Sutherland, emerged from his vision to establish a local bank in Hong Kong that would cater to the growing demands of international trade. Inspired by an article on Scottish banking during a voyage along the South China coast in 1864, Sutherland recognized the need for improved local banking facilities to support the flourishing trade in the region.
With the goal of creating a bank owned and managed by locals, Sutherland garnered support from influential figures in the Hong Kong business community. Backed by 14 major firms, Sutherland successfully raised 5 million Hong Kong dollars in founding capital through the sale of shares. This marked the birth of The Hongkong and Shanghai Banking Corp. Ltd.
HSBC initially began its operations in Hong Kong in March 1865. The bank now serves 39 million clients in 62 countries and territories.
The firm offers comprehensive financial services to its customers. It provides current and savings accounts, mortgage loans, insurance, pensions, and investments. Additionally, there's now the Global Money Account in the US, allowing customers to link their banking accounts together for seamless international transactions.
HSBC complies with all applicable rules and regulations in the United States and anywhere it does business. This ensures that all their products and services comply with the necessary legal frameworks, providing customers with peace of mind and protection. The Federal Deposit Insurance Corporation insures HSBC Global Money Account funds. Moreover, customers' balances are safeguarded by the Financial Services Compensation Scheme, offering coverage of up to 85,000 pounds.
HSBC also places a strong emphasis on online security and protecting their customers' information. It employs advanced measures such as the HSBC Digital Security Device, coupled with its Mobile Banking App, which incorporates robust security functions like two-factor authentication.
HSBC Global Money Account Features and Costs
Eligibility
To open an HSBC Global Money Account, certain eligibility criteria must be met. First, you must be 18 and live in the UK or an HSBC-eligible country. You must also have a personal or joint current account with HSBC UK. HSBC Amanah is not counted.
Regrettably, First Direct customers, who are part of the HSBC brand, are not eligible to open an HSBC Global Money Account as well. Similarly, individuals who hold a basic bank account from HSBC are also excluded from accessing this service.
In addition to meeting the age and residency requirements, you also must have a current email address registered with HSBC, must not be exposed to any sanctions or be subject to sanction restrictions, and have no blocks or restrictions placed on the eligible account.
Furthermore, it is important not to already possess a Global Money Account with HSBC in the UK or any other country or region.
How to open an account
Opening an HSBC Global Money Account is a quick and convenient process that can be completed within seconds using the HSBC banking app. Since it's meant for existing HSBC clients, a credit check won't be performed anymore.
Once successfully opened, you can set your own PIN for the associated VISA card that's issued as part of the account. You can add it to popular mobile payment platforms like ApplePay and GooglePay right away.
With support for many card networks, you may choose the payment method that best suits your situation.
How to add funds
To start using your HSBC Global Money Account, you will first need to select your funding account. This funding account will be linked to your HSBC Global Money Account and will serve as the account from which you transfer money to and receive money from.
Once you've determined the source of your cash, transferring them to any of the supported currencies in your Global Money Account is quick and simple. Furthermore, once your HSBC Global Money Account is funded, you'll be able to transfer funds to other HSBC customers located outside the United States.
To fund your Global Money Account, you can choose from any of your HSBC Currency Account, UK current accounts, as well as UK savings accounts. There are certain exceptions for current and savings accounts. I've mentioned Basic and Amanarah for current accounts earlier, while for savings account Fixed Rate and Regular Savers, as well as My Savings and its premier version are excluded.
You can also receive British pounds from accounts that aren't from HSBC.
What currencies are supported?
You can hold balances in 19 widely used currencies:
US dollar (USD)
British pound (GBP)
Euro (EUR)
Australian dollar (AUD)
South African rand (ZAR)
Singapore dollar (SGD)
Canadian dollar (CAD)
Hong Kong dollar (HKD)
Thai Baht (THB)
New Zealand dollar (NZD)
Swiss franc (CHF)
Swedish krona (SEK)
UAE dirham (AED)
Chinese yuan (CNY)
Japanese yen (JPY)
Czech koruna (CZK)
Norwegian krone (NOK)
Danish krone (DKK)
Polish zloty (PLN)
Nevertheless, you're allowed to transfer payments or spend in more than 65 currencies to over 200 countries worldwide.
What are the account limits?
HSBC Global Money Account has certain limits in place to ensure a secure and regulated banking environment. These limits apply to both the balance you can hold and the amount of money you can transfer.
The maximum balance you can maintain in your account at any time is 1 million USD or its equivalent in foreign currencies. If you attempt to go over this limit, an error message will be displayed to prevent any unintended actions.
HSBC imposes minimum and maximum limits in terms of transfers as well. The minimum transfer limit is set at 1 USD, allowing you to transfer small amounts to your own HSBC account or any other HSBC account.
For international payments, the maximum transfer limit is 50,000 pounds or its equivalent currency value, ensuring controlled and regulated cross-border transactions.
When transferring funds to your own HSBC accounts outside the UK, the maximum limit is 200,000 USD or currency equivalent.
It's important to note that transfers between your own HSBC UK accounts have no set limit, which makes internal transactions easier.
Also consider the transactional limits that can significantly impact the account's usability. One such limit is the daily ATM cash withdrawal limit, which is set at 500 pounds or the equivalent amount in foreign currency. This means that for larger cash needs, some foresight and planning may be necessary.
What about withdrawals?
You have the convenience of withdrawing money from any cash machine worldwide that displays the Visa logo, regardless of whether it is an HSBC cash machine or not. Just make sure that you choose the appropriate account type. Always select the current account or checking account option for the Global Money Account.
Can I cancel my fund transfer?
You may cancel your HSBC money transfer at any time and get a complete refund, including any costs. While cancellation and refunds are possible, they are subject to certain restrictions.
You could cancel and get a full refund so long as it's within 30 minutes after you started an instant transfer. The cancellation is only effective if the money has not already been placed into the recipient's account or collected.
If you need to cancel a planned transfer, do so at least a day in advance so you would be eligible for a full refund.
What are the exchange rates and charges?
The exchange rate used when you withdraw cash or make a card payment in a currency not in your HSBC Global Money Account depends on whether HSBC supports it.
If the currency is one of the supported currencies by HSBC, the firm will apply the Global Money exchange rate.
However, if the currency you're transacting in is not one of the supported currencies, HSBC will use the Visa daily exchange rate. The Visa daily exchange rate is a widely recognized rate used for currency conversions by Visa, and it is typically based on the prevailing market rates.
Also, HSBC uses its own exchange rate when you request a manual conversion of funds between currencies within the same account. This rate is calculated by adding a small additional charge on top of the interbank exchange rate or the rate at which banks trade currencies with one another. This guarantees that HSBC will not lose any money on the exchange, and may even make a little profit.
When converting currency outside of market hours, you will pay a premium of 1%. This is standard procedure for accounts that hold more than one currency, and it helps banks avoid losses caused by sudden changes in exchange rates once markets reopen. Risks connected with fluctuations in currency values are offset by the added premium.
In terms of costs, holding an HSBC Global Money Account is free of charge, as are payments made with a debit card, cash withdrawals, and global money transfers. The issuance of a new debit card, as well as any replacements or reissues, is always free of charge too.
However, while HSBC doesn't impose fees for using the Global Money debit card for purchases or cash withdrawals, some merchants or non-HSBC cash machines may charge their own fees. Additionally, while HSBC waives fees for international payments, including intermediary charges, there are still some factors to consider.
Currency exchange rates play a role in international transfers, and HSBC applies a margin on the mid-market or interbank rate. This margin, along with potential fees assessed by the beneficiary or receiving bank, should be taken into account when considering the overall costs of the transaction.
Although the service is not entirely fee-free, customers with an HSBC Premier relationship may benefit from somewhat greater exchange rate margins from HSBC than from other large US banks.
What are the pros and cons of the HSBC Global Money Account?
Pros

The HSBC Global Money service offers a range of convenient and advantageous features for transferring funds both domestically and internationally. One notable benefit is the ability to make free and instant transfers when sending money to other HSBC customers. This ensures that transactions can be completed quickly and efficiently, facilitating seamless financial interactions between HSBC account holders.
When it comes to foreign exchange, HSBC provides competitive rates that are based on the mid-market rate, which is refreshed every 90 seconds. This ensures that customers receive fair and up-to-date rates when converting currencies, allowing for cost-effective international transactions.
The Global Money service also enables instant global transfers between HSBC accounts, enabling swift movement of funds across different countries. Additionally, customers can conveniently send money to non-HSBC accounts, with transfers typically reaching their destination within 1-3 days. This feature allows for efficient money transfers to recipients who may not hold an HSBC account.
One of the key advantages of the Global Money service is the fee-free nature of international payments. This means that customers can send money abroad without incurring any additional charges, making it a cost-effective solution for managing international financial transactions.
The service is designed to be user-friendly and accessible through the HSBC mobile app, providing a convenient platform for managing and initiating transactions. With the reassurance of HSBC's security measures, customers can enjoy peace of mind while conducting their financial activities on the go.
Moreover, the Global Money service has no minimum balance requirement, allowing customers to maintain their accounts without any specific monetary threshold. This flexibility caters to varying financial needs and preferences.
Cons
One drawback is that top-ups and transfers into the account may take up to a day before they become available for use. This delay could pose a challenge if you deplete your balance and forget to replenish it before needing to make further card payments.
Another limitation to note is that if a payment is received in a non-GBP currency, it will be converted into GBP within the Global Money account. However, HSBC is working towards allowing the receipt of foreign currencies without automatic conversion into GBP. There's still no news about this feature, though.
For those who prefer managing their finances through online banking, this is a limitation with the Global Money Account as well. Access to the account is currently limited to users of the HSBC mobile app, meaning that checking balances, reconciling spending, and account management must be done exclusively through the app. This could be inconvenient for individuals who prefer accessing their accounts via web-based online banking platforms.
Furthermore, the account does not support open banking, which means that users cannot link their account to third-party budgeting tools or other financial management apps. This restriction may limit the ability to integrate the account with external financial tools and services.
It's vital to assess the downsides of the Global Money Account against its advantages and decide whether it's a good match for your personal banking and financial requirements, given that these shortcomings may affect the overall user experience and convenience of the account.
Pained by financial indecision? Want to invest with Adam?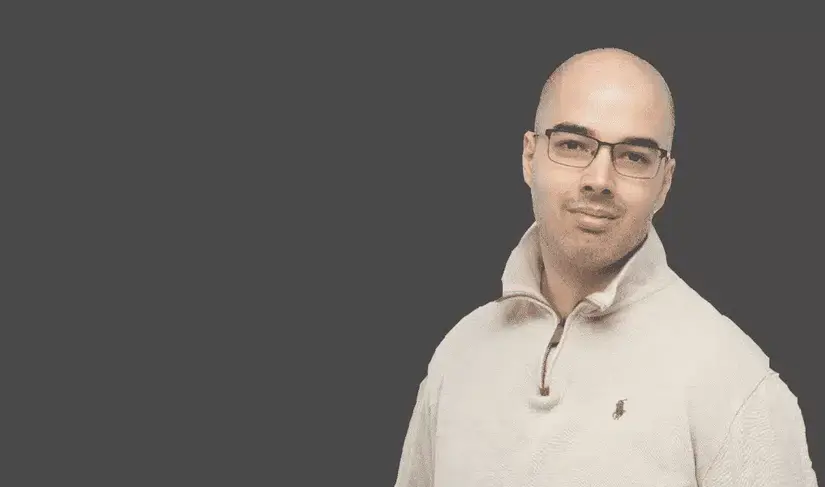 Adam is an internationally recognised author on financial matters, with over 669.2 million answer views on Quora.com, a widely sold book on Amazon, and a contributor on Forbes.