Top Biotech Companies to Invest In in 2022
If you are looking to invest as an expat or high-net-worth individual, which is what I specialize in, you can email me (advice@adamfayed.com) or WhatsApp (+44-7393-450-837).
Introduction
In this article, we will look into the top biotech companies to invest in. Companies that create medicines and diagnostic tools for the treatment of illnesses and medical problems are a part of the biotechnology sector.
Biotech Sector Backdrop
Smaller start-up businesses with recent success coexist with larger, well-established firms in this sector, which aims to create a variety of pharmaceuticals and technological advancements. Many biotech firms have completely changed their emphasis or have augmented their product pipeline using COVID-19 vaccines and treatments.
Before potentially receiving a go-ahead from the US Food and Drug Administration (FDA), many items must undergo demanding, expensive, and time-consuming testing. As a result, it may take years for investors to learn whether a drug they are investing in will be profitable.
Due to the rapid transition from almost no revenue to a sizable revenue stream if a medicine is approved or a deal with another company is struck, early stage biotech companies are vulnerable to large swings in revenue.
Accordingly, growth figures must be interpreted differently than you might normally do. Instead of being interpreted as growth, they should be interpreted as an indication that the company has made some sort of advancement in its research, corporate partnerships, or other aspects of its corporate lifecycle.
Investors should be very aware of what stage each drug candidate is in at any given time at a biotech company. Later-stage drugs are more likely to be successful, which reduces the risk of investing in that company.
Biotech companies follow three phases and four main steps when creating new drugs:
Drug discovery: A biotech company initially finds a therapeutic candidate and the ailments it might be able to target in the process of developing a medicine.
Preclinical testing: The business does evaluations of the drug prospects in test tubes and/or in living animals, such as mice.
Clinical testing: Humans are used in the drug candidate's clinical trials, which typically go through three stages:
Phase 1: Small studies are carried out to establish a safe dosage for the medication candidate and to ascertain the effects of the medicine on humans.
Phase 2: Larger trials with 100 or more patients are carried out with an emphasis on security and short-term side effects as well as to establish the ideal dose for the treatment.
Phase 3: To show how successfully and safely the experimental medicine addresses the target ailment, further larger studies involving hundreds or even thousands of patients are carried out.
Regulatory OK: Before a biotech business can sell a medication, it must first gain regulatory approval. The clinical testing data that the biotech company has produced is used to submit a regulatory approval request to the European Medicines Agency in Europe or to the FDA.
The majority of biotech companies have numerous medications in various stages of development, which offers different revenue streams. More than a few investigational pharmaceuticals are the subject of the most secure biotech investments.
The value of the existing shares is diluted when new stock is issued, which is a common way for many developing biotech companies to generate cash. Some biotech firms also receive funding through partnerships with larger pharmaceutical companies or grants from philanthropic and government institutions, on which they may be highly dependent.
The biotech industry frequently engages in mergers and acquisitions, making it possible for even the most promising biotech businesses to be acquired by their more established rivals.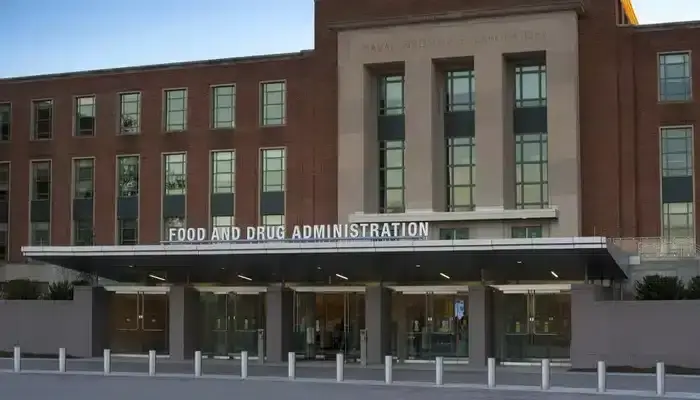 Top Biotech Companies to Invest In: Perks of Biotech Stocks
Extremely Lucrative
A portfolio's overall returns can be increased by investing in biotech stocks because they offer potentially high payoffs. A biotech stock may soar following a clinical success, a drug patent, a regulatory nod, or a business partnership if investors believe that the new development will boost profits in the future.
When, for instance, German biotech company BioNTech announced that it would collaborate with biopharma behemoth Pfizer Inc. (PFE) to co-develop and market an mRNA vaccine against COVID-19, its share price more than tripled in March 2020.
Acquisition Prospects
The biotech industry frequently engages in acquisitions, offering investment options in stocks with fascinating buyout prospects. Additionally, 2022 has seen an increase in acquisition activity.
Between April and June 2022, a minimum of 14 biopharma acquisitions worth $50 million and above were reported, which is more than double the number of transactions during that time period in each of the previous four years, according to industry news site BioPharma Dive.
Top Biotech Companies to Invest In: Downsides of Biotech Stocks
High Probability of Loss
There is a higher danger of failure in the biotech industry because there are so many companies working on cutting-edge treatments and medical technology. In addition, the time and expense involved in the research and development of breakthrough medications create additional barriers to success.
According to analysis by renowned investment bank Jefferies Financial Group Inc., there are at least 11 biotech companies with a market valuation of more than $200 million that, at their present expenditure levels, have less than 12 months' worth of cash on hand.
Share prices generally fall sharply when a highly anticipated new medicine fails. For instance, after an important study for an experimental cure for a genetic heart problem was unsuccessful, investors could just easily reduce their holdings in a biopharma firm.
Regulatory Risk
A biotech company's success or failure depends on receiving FDA approval. The agency's approval is also famously challenging to obtain. In 2021, it only approved 50 brand-new medications.
In contrast to how an FDA go-ahead can cause a biotech company's stock price to soar, a rejection can force the business into bankruptcy or force it to turn to investors for additional funding.
A migraine drug delivery patch that was being developed by clinical-stage biopharma company Zosano Pharma Corp. (ZSANQ) was rejected by the FDA, so the company filed for Chapter 11 bankruptcy.
Top Biotech Companies to Invest In: Gilead Sciences Inc. (GILD)
Treatments for cancer, heart disease, respiratory problems, and infections are created by Gilead Sciences. The oncology section of Gilead, which is now growing, has the potential to contribute significantly to the company's future growth.
The $17 billion HIV division of Gilead has been built on tenofovir and sales of the company's new tenofovir alafenamide combination pills are booming.
On the other hand, the demand for the hepatitis C medications Sovaldi and Harvoni has decreased as patients have been cured.
Top Biotech Companies to Invest In: Axsome Therapeutics (AXSM)
Depression, agitation associated with Alzheimer's disease, and quitting smoking are the three main conditions that Axsome's flagship medication candidate, AXS-05, is intended to treat. The business requested US regulatory approval for the depression medication in the early months of 2021.
In the company's regulatory filing, the US FDA found two manufacturing flaws; however, Axsome thinks the problems can be fixed and is collaborating with the FDA to do so.
There are two more late-stage candidates in the company's pipeline. AXS-07 focuses on the treatment of migraines, and the company plans to reapply for FDA approval of AXS-07 in the third quarter of 2023. AXS-14 for the treatment of fibromyalgia is another drug that Axsome plans to submit for US regulatory approval in the upcoming year.
AXS-05 as a depression treatment has the potential to become a blockbuster medication if approved, with peak annual sales projected at $2.6 billion. More than $500 million in annual peak sales are anticipated for AXS-07 in the US alone.
If approved, analysts predict that AXS-14 might result in peak sales of between $500 million and $1 billion. Axsome Therapeutics is a compelling biotech stock to consider purchasing in 2022 due to the revenue potential for these three medication candidates.
Top Biotech Companies to Invest In: Moderna Inc. (MRNA)
Moderna is a pioneer in the field of mRNA therapies and is probably well-known to investors because to the success of its COVID-19 vaccine. Moderna nonetheless reported 8% vaccine sales growth in the second quarter, despite the understandable slowdown in COVID-19 vaccine sales growth.
With consistent vaccine sales and the opportunity for extra respiratory virus vaccines and vaccines for other infectious diseases to be supported by Moderna's mRNA technology, the stock remains undervalued. Despite increased competition, several analysts predict Moderna will continue to dominate the mRNA vaccine industry.
Top Biotech Companies to Invest In: Exelixis (EXEL)
Four of Exelixis' medications are currently available. Cabometyx is by far the most notable drug of the four as it has been given the go-ahead to treat thyroid cancer in addition to renal cell carcinoma and hepatocellular carcinoma, the most prevalent types of kidney and liver cancer, respectively.
Early in 2021, Exelixis and multinational pharma company Bristol Myers Squibb (BMY) obtained US regulatory approval for the combination of Cabometyx and Bristol Myers' immunotherapy medication Opdivo.
Additionally, Exelixis is collaborating with Swiss healthcare company Roche (RHHBY) to assess a combination therapy of Cabometyx and Tecentriq, a cancer immunotherapy medicine. Both of these therapy regimens aim to treat previously untreated renal cell carcinoma.
Exelixis' ability to extend its therapeutic offerings and engage into new licensing deals due to its profitability allows it to amass a rapidly expanding cash reserve. The right to continue developing XL102, a promising early stage cancer treatment, is licensed from the biotech company Aurigene.
Exelixis also licenses a selection of monoclonal antibodies from WuXi Biologics. Furthermore, GamaMabs Pharma's anti-Müllerian hormone receptor 2 antibody programs were acquired by Exelixis.
Top Biotech Companies to Invest In: Biogen Inc. (BIIB)
Biotech firm Biogen specializes in developing treatments for severe neurological and neurodegenerative illnesses. Because of its focus on neurology, Biogen has relatively less competition. Avonex and Plegridy, two medications for multiple sclerosis, continue to generate close to $2 billion in sales per year, and Biogen earns sizable royalties from top rival Roche's Ocrevus.
Beyond multiple sclerosis, Biogen is also broadening the scope of its neurology offerings. Spinraza, a medication developed by Biogen to treat spinal muscular atrophy, has been a huge success.
Top Biotech Companies to Invest In: Novavax
The NVX-CoV2373 COVID-19 vaccine candidate is being developed by Novavax. Its vaccine candidate triggers an immune response against the novel coronavirus using a single protein molecule, also referred to as a protein sub-unit.
NVX-CoV2373 has already obtained authorizations or permits in South Korea, the Philippines, India, Indonesia, and the European Union. The World Health Organization also issued an Emergency Use Listing (EUL) for the vaccination.
In order to ensure that low- and middle-income countries have access to COVID-19 vaccines, the EUL is a crucial requirement for distribution to those nations that take part in the COVAX Facility.
NanoFlu, an experimental flu vaccine, showed promising results in late-stage testing conducted by Novavax in 2020. NVX-CoV2373 and NanoFlu are both being used by the business to create a COVID-19 and flu vaccine.
Top Biotech Companies to Invest In: Incyte Corp. (INCY)
Oncology treatments are Incyte's area of expertise. Opzelura, a freshly introduced topical medication from the firm that treats atopic dermatitis, is expected to see an increase in sales in the second half of 2022.
In the second quarter, Incyte reported net sales of $16.6 million for Opzelura as well as $598 million in sales for major hematological medication Jakafi.
Substantial dermatology progress has been made by Incyte, and the company is well-positioned for the future thanks to its investments in its early stage oncology pipeline.
Top Biotech Companies to Invest In: Regeneron Pharmaceuticals
Eylea, a medication for eye diseases that Regeneron produces in partnership with German pharma firm Bayer (BAYR.Y), is the American biotech's main income generator. Regeneron receives 100 percent of the net sales from Eylea in the US, while the company divides the revenue from markets outside the US with Bayer.
French pharma and healthcare company Sanofi (SNY) and Regeneron also have a successful business relationship. The autoimmune illness medications Dupixent and Kevzara, the anticancer drugs Libtayo and Zaltrap, and the cholesterol drug Praluent are all marketed and sold by the two businesses together.
The monoclonal antibody treatment REGEN-COV for COVID-19 has thus far been a great financial success for Regeneron. While its partner Roche distributes the medication outside of the US, Regeneron does so domestically.
The coronavirus omicron variant doesn't seem to be as responsive to REGEN-COV. The highly contagious virus is being targeted by novel antibody therapeutics being developed by Regeneron, though.
The goal of several of Regeneron's medical development initiatives is to have new uses for already-licensed medicines approved. Additionally, the business is working on novel medication candidates, most notably the experimental gene-editing therapy NTLA-2001 that Regeneron is creating in collaboration with Intellia Therapeutics (NTLA).
Top Biotech Companies to Invest In: Ionis Pharmaceuticals Inc. (IONS)
Biotech business Ionis Pharmaceuticals creates novel antisense oligonucleotide medicines. Spinraza, a medication created by Ionis to treat spinal muscular atrophy, is currently being sold by collaborator Biogen.
The RNA-based therapeutic Spinraza is the first to achieve blockbuster drug status. Companies that use RNA interference technology and gene editing pose a serious threat to Ionis.
Ionis, however, has cultivated a strong pipeline of therapeutic candidates.
Top Biotech Companies to Invest In: Vertex Pharmaceuticals
Sales of medications to address the underlying cause of cystic fibrosis are virtually monopolized by Vertex, which produces a number of cystic fibrosis medications. The targeted cystic fibrosis patient population for Vertex might increase by more than 50% thanks to its most recent medication, a combo of the two cystic fibrosis medications Trikafta and Kaftrio.
Vertex's product offerings also include other potential cystic fibrosis treatment, currently in phase 2 trial.
Vertex's phase 2 studies that target kidney and pain disorders brought on by particular gene abnormalities aim to go beyond cystic fibrosis treatments. Together with CRISPR Therapeutics (CRSP), Vertex is pursuing an early stage development program to test gene-editing treatments for the rare blood diseases beta-thalassemia and sickle cell disease.
Moreover, the firm has advanced the clinical testing of an experimental medication that may someday be able to treat patients with type 1 diabetes.
Vertex has a sizable cash reserve that it can use to further strengthen its pipeline of drug candidates.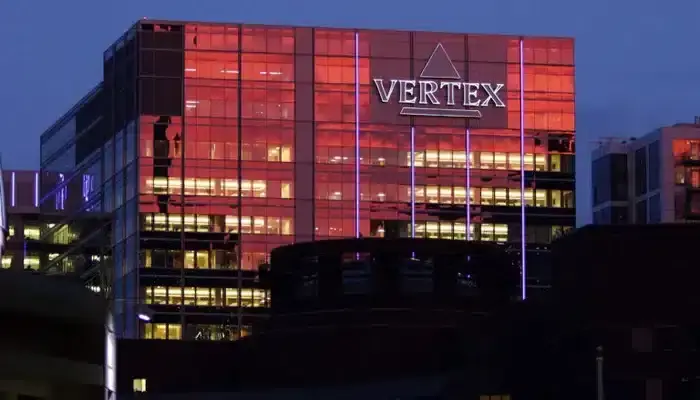 Top Biotech Companies to Invest In: Twist Bioscience
Twist Bioscience advanced a proprietary tech for writing DNA on a silicon chip. Synthetic genes, preparation for next-generation sequencing, and antibody libraries used by biopharma businesses to find and develop new medications all employ the synthetic DNA that the company produces.
In 2021, Twist had close to 3,000 clients from a variety of sectors, including as academic research, agriculture, healthcare, and industrial chemicals. While the business isn't yet making money. As it introduces new products based on its synthetic DNA, Twist's sales, however, continue to increase quickly.
According to Twist, the total addressable market for its existing products is $3 billion annually. The possibility for the corporation, though, may be significantly greater if it stores data on DNA chips. This market may be worth around $35 billion a year.
Although Twist's efforts to store data on DNA are still in their early stages, they have already reached significant milestones, and the business is currently constructing an alpha DNA data chip.
Top Biotech Companies to Invest In: Conclusion
Because it's conceivable for a company's medication candidate to prove useless or even worse during clinical testing, investing in biotech companies could be costly. Additionally, even if clinical trials go well, biotech companies cannot ensure that an FDA approval of a drug will occur.
The least risky biotech companies have multiple medications in later stages of testing as well as ones that are already commercially accessible. The top biotech firms also create medication candidates with anticipated high peak annual sales.
Focusing on biotech firms with solid financial standings can help you lower your investment risk. Biotech companies that already have one or more medications on the market are far more likely to be profitable and are less likely to employ innovative strategies to raise the significant sums of money necessary to finance drug research and development.
Unprofitable biotech firms run the danger of not having enough capital to successfully conduct clinical trials and finish regulatory filings necessary to bring a novel medicine to market.
The greatest biotech firms are ideally suited for buy-and-hold investors since they may generate excellent profits over an extended period of time.
Pained by financial indecision? Want to invest with Adam?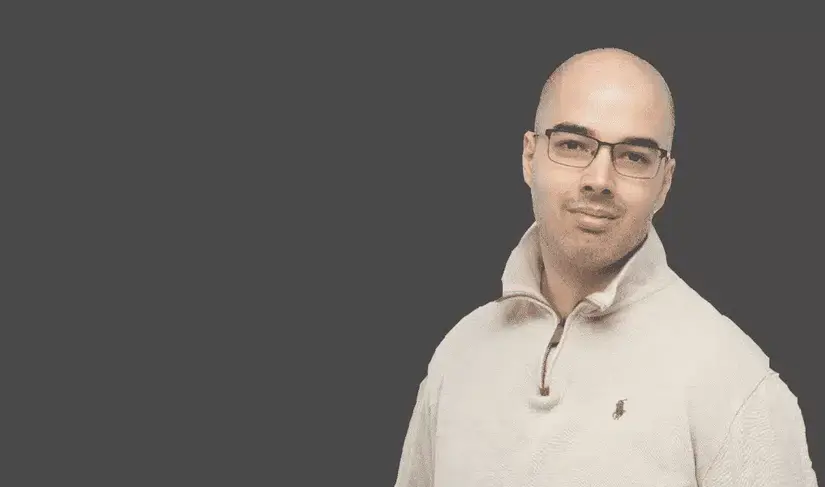 Adam is an internationally recognised author on financial matters, with over 584.2 million answers views on Quora.com and a widely sold book on Amazon and a contributor on Forbes.