10 Best Priority Banking in Singapore to Choose From
If you are looking to invest as an expat or high-net-worth individual, which is what I specialize in, you can email me (advice@adamfayed.com) or use WhatsApp (+44-7393-450-837).
Introduction
Below is a list of the best priority banking programs in Singapore that you ought to consider when selecting a new home for your hard-earned money. Take note that one of the best ways to manage your money is by choosing the right bank so check this out.
1. Best priority banking: DBS Treasures
Among the best priority banking programs listed in this article, DBS Treasures has the strictest eligibility conditions. You must be an accredited investor and have investable assets worth at least SG$350,000 in order to qualify.
On the plus side, this enables DBS' wealth advisers to suggest a wider selection of investment products to its clients. It is the best option for people who want to gradually increase their savings by investing in a variety of various assets.
You can get better service at other DBS and POSB branches as well as access to four DBS Treasures centers located throughout Singapore. Personalized financial counseling is also available, which includes investing and legacy planning.
Depositors will have access to a variety of international marketplaces for trading and investing, including in equities in 12 different currencies and exchange-traded funds. It is advantageous for both an experienced investor and a newbie because it gives them the chance to trade and invest domestically and internationally.
DBS Treasures goes above and beyond by bringing digital information into the mix, whereas banks frequently provide priority clients with financial assistance through a team of financial specialists.
The app delivers analytics for your trade and portfolio, as well as alerts when a great investment opportunity arises. You can make trades and investments, keep track of the state of your entire portfolio, and receive alerts when a particularly good investment opportunity arises.
Members can also withdraw money from abroad without incurring exorbitant exchange and withdrawal fees. That provides yet more reason as to why DBS Treasures is one of the best priority banking in Singapore.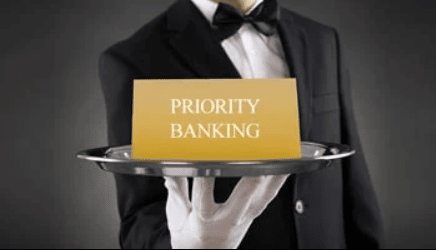 2. Best priority banking: OCBC Premier Banking
OCBC Premier Banking is simpler to qualify for because it only requires a SG$200,000 investment or fresh money deposit. Additionally, accreditation as an investor is not required. Fortunately, OCBC does not skimp on any of the benefits offered.
Members get access to cash bonuses, preferential fees for a limited number of transactions, and the chance to increase wealth through international trade.
In addition, the OCBC Premier Banking offers a range of improved financial services designed to support your wealth-building, retirement planning, child-education ambitions, and legacy objectives.
Priority lines are available at several OCBC branches for OCBC Premier Banking customers. Additionally, if an OCBC Premier Banking Centre is nearby anywhere in Asia, you can go there as well. In this situation, the Wealth panel at OCBC provides individualized financial advice.
You will also be given a complimentary OCBC Premier Visa Infinite Credit Card, which has its own set of benefits, as the final but most important bonus.
3. Best priority banking: UOB Wealth Banking
The final Singaporean bank in the trio is UOB, whose Wealth Banking program also happens to be the most accessible. In comparison to DBS and OCBC, the requirement only calls for assets under management of S$100,000 or its equivalent in a foreign currency. You are also not required to be an Accredited Investor.
The fact that UOB Wealth Banking's benefits are basically on par with those of DBS and OCBC is the icing on the cake. There are eight UOB Wealth Banking Centers located throughout the country, and you receive preferential service and line lane access at ordinary UOB branches.
There is also a specialized relationship manager available to provide you with personalized financial guidance.
4. Best priority banking: Maybank Premier
The Maybank Premier Priority Banking program is not the simplest to qualify for, as it requires $300,000 in deposits or investments.
Should you qualify, a dedicated Maybank Premier relationship manager will be available to provide you with individualized attention and guidance. There is no requirement to be an accredited investor, in case you were wondering.
You can take advantage of a variety of lifestyle benefits as a Maybank Premier customer, including invitations to upscale events, priority services for your transactions, and discounts on dining, golfing, and travel.
Perhaps the best perk of membership if you are a social butterfly who enjoy meeting and interacting with others is getting exclusive invitations to different island lifestyle events. You will gain from its distinctive financial benefits, and you will also have the opportunity to expand your network by attending events.
With regard to credit facilities, you will receive favorable rates and quicker processing.
There are five Premier Wealth Centers that serve just Premier clients throughout the Singapore network of 18 Maybank branches.
Not to mention, its members have access to CIMB Bank's services throughout Singapore, Malaysia, and Indonesia. It can be a great choice for a business owner who frequently travels between the two countries or to other Southeast Asian nations.
However, bear in mind that its financial services can be more suitable for business owners than for individuals with personal accounts.
Maybank Premier is a worthwhile investment as a result of its all-encompassing benefits from the Maybank Premier World Mastercard Card and the priority banking program.
5. Best priority banking: CIMB Preferred
On the other hand, a total relationship balance of SG$250,000 is necessary to be eligible for CIMB Preferred. There is no requirement for accredited investor status, similar to the majority of the other programs listed here.
Even if the entry standards are high, CIMB makes sure that the benefits of membership are worthwhile.
You are given a relationship manager to help you with your banking needs, but there is also the CIMB Preferred call center. Unfortunately, Singapore only has one CIMB Preferred branch, which also serves as the bank's headquarters.
While members only have access to airport lounges, premium rates, early entrance, event invitations, and savings on dining and shopping, the majority of them tend to ignore such limitations because they are more focused on the organization's robust education and retirement plans.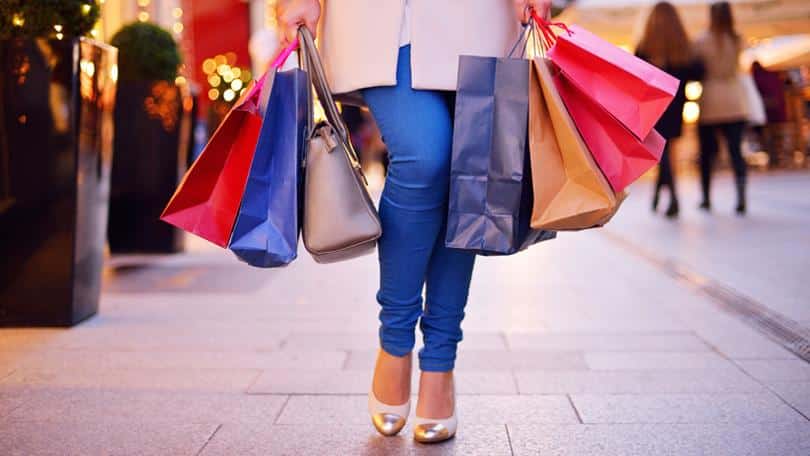 6. Best priority banking: HSBC Premier
The qualification requirements for HSBC Premier are the most flexible, offering three alternatives. The total relationship balance requirement, which is SG$200,000 or its equivalent in another currency, is still in place. A SG$15,000 monthly wage can also be credited as an alternative.
The third choice would be to take on a property loan in the amount of SG$800,000 or AU$200,000 from Singapore or Australia.
The emphasis on your family's finances rather than just your own is HSBC Premier's unique selling point. The bank offers Premier status to your spouse and up to three children, and your relationship manager will develop a plan depending on the requirements of your family.
Meanwhile, lifestyle benefits are similar to Maybank Privilege, where they are tied to HSBC Premier Mastercard instead of the Priority Banking program itself.
7. Best priority banking: Citi Priority
Citi Priority is not only one of the easiest to qualify for but also among the best priority banking program in Singapore with a minimum total relationship balance requirement of just SG$70,000. Yes, you also are not required to be an accredited investor to avail.
Citi Priority is relatively simple to join, thus its benefits are pretty ordinary. Instead of a specialized relationship manager, a group of personal bankers is assigned to your account. You can also use the priority lines at Citibank locations, but not at the Citi Wealth Hub on Orchard Road.
Discounts on lodging, dining, and shopping as well as benefits of the Citi Priority Debit Mastercard are examples of lifestyle privileges. In particular, members of Citi Priority can receive discounts at places like Wan Hao Chinese Restaurant, Marriott Cafe, Crossroads Coffee & Tea Bar, JAVA+, and Lobby Lounge all year round. Additional perks include priority lines, assured arrival, free insurance, airport shuttle service, and a committed staff of bankers.
One of Citi's strongest points is that anyone can use its banking services; it doesn't just cater to people who look like normal account holders. They are designed to satisfy the needs of a typical account holder, not simply those of extremely wealthy entrepreneurs and investors.
8. Best priority banking: Standard Chartered Priority Banking
The qualifications for Standard Chartered Priority Banking are essentially comparable to those of HSBC, which requires either SG$200,000 in deposits and/or investments or SG$1.5 million in mortgage loans. An accredited investor certification is also not required here.
Standard Chartered Priority offers the most lucrative cash rewards. It is the only credit card that provides new customers a SG$9,000 cash reward, which is more than the signing bonus of other priority banks.
All financial and insurance products from Standard Chartered Priority are shipped for free, and larger orders receive a generous bonus. It is in fact the major reason it reached our list of Singapore's best priority banking.
Standard Chartered is one of the few banks on the island that encourages its clients to grow their money through investments and protect themselves through insurance. Members who enjoy visiting the island and going abroad can also get meal offers, lodging discounts, and KrisFlyer miles in addition to cash incentives.
Additionally, a group of professional wealth advisers is available to help Standard Chartered Priority cardholders based on their long-term financial goals. If you are a member, you can communicate with the advisers from the comfort of your own home.
You also have several options at your disposal to boost your savings, such as bonds, stocks, trades, and unit trusts. Additionally, you will have access to real-time foreign exchange rates wherever you are, which will make it easier for you to monitor the success of your international investments.
9. Best priority banking: CitiGold
The most significant Singaporean banks are only able to offer a dedicated relationship manager, but CitiGold has a staff of five specialists, including a wealth manager, treasure expert, investment specialist, insurance specialist, and mortgage adviser.
With such a large workforce of financial professionals, you can be sure that the guidance you receive has been thoroughly investigated and proven to be effective. The best investment options will be identified for you by your personal team, so you won't have to worry about where to put your money.
Citigold delivers in terms of advantages and perks. You are entitled to year-round discounts on a number of island businesses, hotels, and restaurants, including the Marriott Cafe and The Fullerton Hotel, in addition to lower rates and queue priority.
10. Best priority banking: RHB Premier Priority Banking
RHB Premier depositors have access to the medical services provided by Fullerton Healthcare Group, such as designated waiting areas, special health screening fees, and even reduced consultation expenses.
Additional benefits of RHB Premier status include discounted prices, special invitations to events, and travel privileges. RHB Premier is also one of the few priority banks that provides free delivery for up to two cashier purchases each day.
RHB Premier also offers financial services like a premium account for members that is not accessible in a typical savings account, with greater interest rates and no fall-below fees.
Overall, choosing RHB premier is a respectable decision. Its weaknesses lie in the distinctive advantages of priority banking, where its rivals on this list typically provide better possibilities.
Drawbacks of joining a priority banking program
It is quite evident that priority banking necessitates a large financial investment, typically in the five- or six-digit range. Even if it doesn't have to be in cash deposits solely, the amount you must leave in the bank is significant.
Priority banking might not be the best use of your resources if you don't anticipate making use of all the benefits offered.
The opportunity cost of priority banking programs is another factor. These are comprehensive programs that address all of your financial requirements and aspirations, including investing and insurance.
If you are a finance professional who likes to do things on your own, you might have to skip getting VIP status on your online brokerage platform or even with your insurer.
Although having priority banking status may seem impressive, do make sure that you are receiving your money's worth. After all, the purpose of these programs is to increase your money growth together with your bank loyalty even more quickly. It will not make much make sense for either party if you cannot even advance to private banking status and/or meet your financial objectives.
Pained by financial indecision? Want to invest with Adam?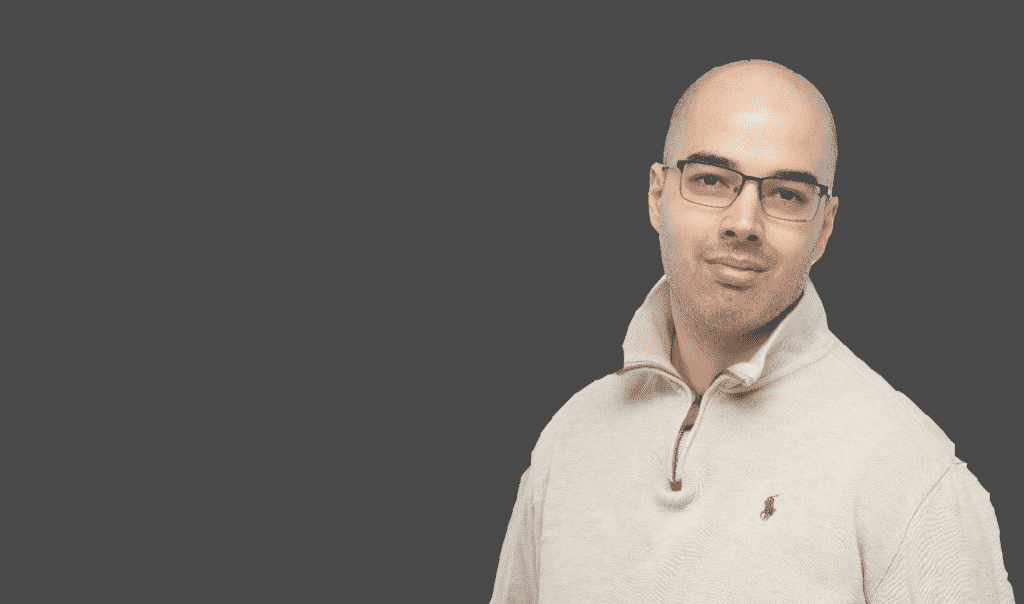 Adam is an internationally recognised author on financial matters, with over 438.5 million answers views on Quora.com and a widely sold book on Amazon