10 Countries with Most British Expats
If you are looking to invest as an expat or high-net-worth individual, which is what I specialize in, you can email me (advice@adamfayed.com) or use WhatsApp (+44-7393-450-837).
Introduction
Here are 10 countries with most British expats for Britons who are considering leaving the UK in 2022 for a better life despite Brexit and the COVID-19 pandemic.
Over 5.5 million Britons reside abroad, and over 2,000 individuals leave the UK each week.
According to in-depth data performed as part of their Brits Abroad project by think tank the Institute for Public Policy Research (IPPR), it equates to around one in ten of the population.
Another 500,000 Britons live overseas for a portion of the year in addition to expats who have established homes abroad, either because of job obligations or ownership of a second house.
Surprisingly, a study at the figures indicates that two out of every three expats leave the UK to advance in their jobs, with the majority of the others seeking a higher standard of living in their latter years.
More than 10,000 Britons reside in 40 of the 158 countries that make up the global British expat community. Many British expats are stationed in other nations for work and could return when their contract is over.
Check out the top 10 countries with most British expats below if you need some ideas for where to fly off to. The findings are based on global immigration data from 2019 provided by the UN.
10 Countries with Most British Expats
1. Australia
The number of British expats in Australia in 2019 is 1,262,204.
The land down under has a lot to offer: bright cities, breathtaking scenery, and beautiful weather!
If you're considering relocating to Australia, this vast tract of land may provide you with more than simply the Outback. Perth, on Australia's west coast, is a lovely city surrounded by lush natural reserves and magnificent coastlines. If you're heading east, you may look forward to the lively cultures of Melbourne and Sydney, the two places that most British people consider before relocating to Australia.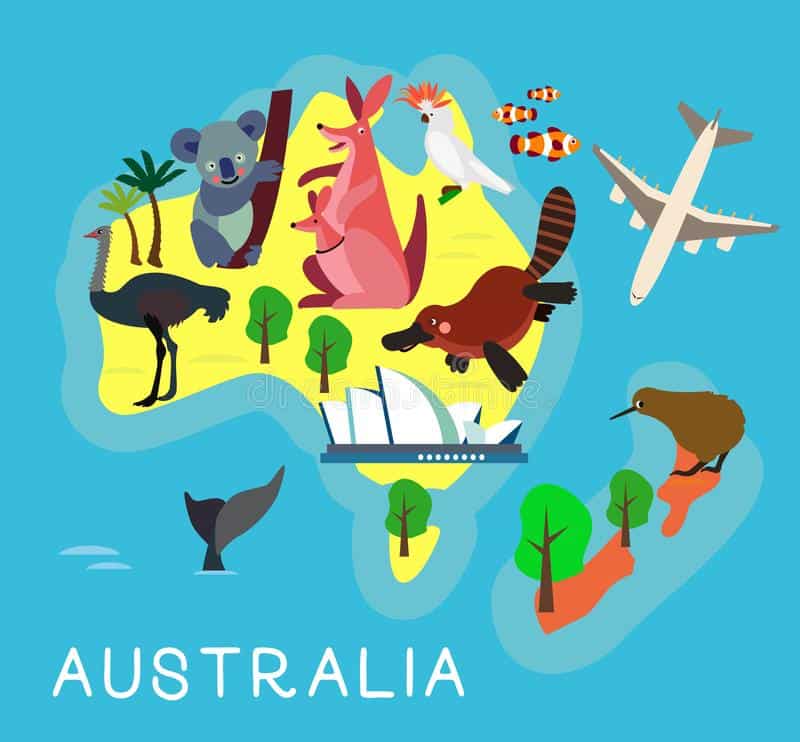 2. USA
The number of British expats in the USA in 2019 is 716,260.
Aside from the few joys on offer, Brits are lured to the United States for one major reason: the comparable language. Even though you'll be thousands of miles away from home, some British expats find solace in this familiarity.
Furthermore, few nations have both the severe temperatures of Texas and Alaska inside their boundaries. Those hoping to migrate to warmer climes could choose Miami, Phoenix, and San Diego, while those looking to go out into the cold might consider North Dakota, Minnesota, and Alaska.
Despite having a similar culture, Americans have a significantly less generous work-life balance than Britons. Driving on the right side of the road, tipping far more than you're accustomed to, and constantly being likened to a Harry Potter character may also take some getting used to.
However, where precisely would be exactly the same as Britain? How fun would that be?
3. Canada
The number of British expats in Canada in 2019 is 531,584.
Canada, the world's second biggest country, has a lot to offer — it's much more than hockey, maple syrup, and beautiful national parks. With half a million British expat population, Canada is one of the countries with most British expats.
This country's universal healthcare, secure environment, and great education are important reasons why it has swiftly become one of the top nations for Brits to relocate to – with over 500,000 British citizens residing in Canada.
Vancouver, Toronto, and Montreal, the three most well-liked cities, are all regarded as professional magnets and family-friendly locations. However, Canada also has a number of attractive villages with a slower pace of life if a more laid-back lifestyle is what you're looking.
You can select a region in Canada that suits you because there is the expanse of a whole continent to pick from.
4. Spain
The number of British expats in Spain 2019 is 302,020.
So far, the top nations for British expats to relocate to have all shared the English language, but Spain, in fourth position, defies the pattern. While a basic understanding of this lovely language may be beneficial, there is a large enough British expat population that you can generally find someone to assist you with a rapid translation.
Spain may tempt you with regional charms, alleys filled with history, and cultural delicacies. No wonder why this is one of the countries with most British expats.
Excellent quality of life is something you can anticipate, with work-life balance being one of the top goals. Additionally, you may feel secure knowing that Spain is (on the general) a safe nation if you're relocating with a family.
Therefore, Spain should be top of mind for those of you seeking for something a bit closer to home.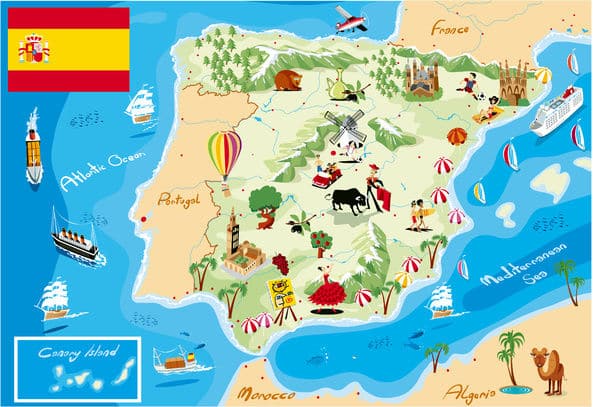 5. Ireland
The number of British expats in Ireland in 2019 is 293,061.
Ireland offers it all: majestic coasts, beautiful green fields as far as the eye can view, and charming villages to call home.
If you'd prefer avoid the headache of obtaining visas, Ireland may be your next stop. Passport checks are not required for Irish and British residents traveling between the two nations.
Moving to Ireland also entails locating a new house that is only a short distance from the UK. Whenever you become homesick, you can just take a cheap airline flight back to the UK — some tickets are as little as £20!
6. New Zealand
The number of British expats in New Zealand in 2019 is 272,436.
There are many of reasons to relocate to New Zealand. Look no farther if you're looking for breathtaking scenery and progressive politics.
The nation of the Kiwis has an excellent work-life balance, ranking second in the world. Auckland and Wellington, the country's two largest cities, are brimming with job prospects, with a strong need for those with abilities in engineering, crafts, finance, health, and education.
If you want to go to Australia but can't because of their severe immigration regulations, this forward-thinking country is a great option!
7. France
The number of British expats in France in 2019 is 176,672.
France, known for its great wine, cheese, art, and culture, promises a one-of-a-kind experience for British expats. It also provides its citizens with more fundamental benefits, such as a booming economy, growing cities, peaceful countryside, and a high-quality healthcare system.
This historical land is ideal for seniors, young professionals, and families. The quality of living for our cross-channel neighbors is excellent, with over 30% of French taxes going toward welfare and social programs. Furthermore, its substantial daycare and family allowances make it a good choice for families moving with children.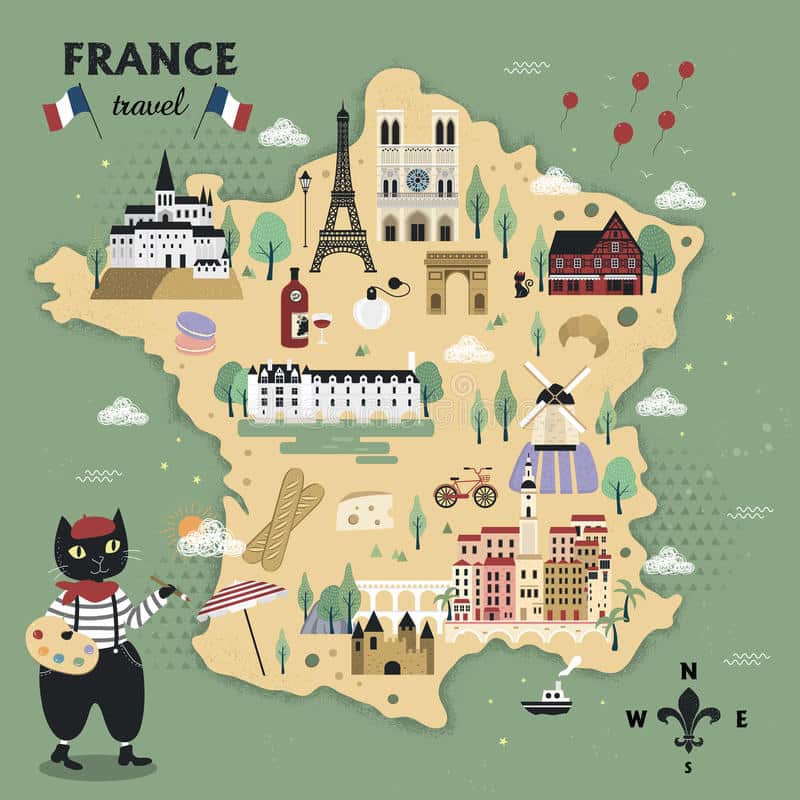 8. South Africa
The number of British expats in South Africa in 2019 is 131,310.
Though it may not be the first nation that comes to mind, South Africa has been steadily rising in popularity among the British expat community in recent years.
So, what is it that is luring the British? Anyone would like the slower pace of life. The scenery is magnificent, and you're virtually next to some of the world's most amazing fauna.
If you relocate to South Africa, you'll need to get used to living without our beloved NHS. But rest assured that the quality of private healthcare in this amazing nation rivals that of the best in the US and Europe.
Additionally, you may anticipate living expenses that are far lower than in most other nations, while pay are often lower to reflect this.
9. Germany
The population of British expats in Germany in 2019 is 98,553.
The fact that Germany is Europe's economic superpower isn't the major reason Brits are relocating there, although it doesn't hurt. Because of its strong employment market, many Brits are leaving London to settle to Berlin, making it one of the countries with most British expats.
Of course, there are plenty additional benefits to living in Germany, such as its diverse landscapes, excellent beer, art, and automobiles. A life in Germany will also provide prospects for greater travel. Its position, with nine surrounding nations, means that your next excursion overseas might be just a short car ride away!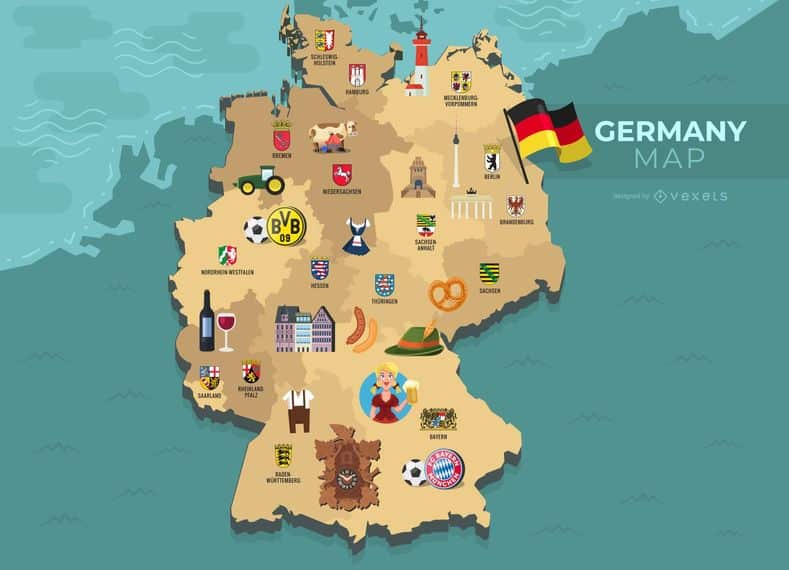 10. Italy
The number of British expats in Italy in 2019 is 65,645.
Most Italian provinces have a sizable elderly population, particularly among foreigners. In reality, there are 16 million retirees in Italy. Its beautiful weather, inexpensive cost of living, and outstanding health care system attract thousands of British retirees every year.
On the other hand, this rich country is ideal for individuals seeking a vibrant metropolitan life. Streets overflowing with people, restaurants swarming with customers, and bars bouncing through the night may be seen in cities like as Milan, Rome, and Turin.
There is surely something for everyone in Italy!
Pained by financial indecision? Want to invest with Adam?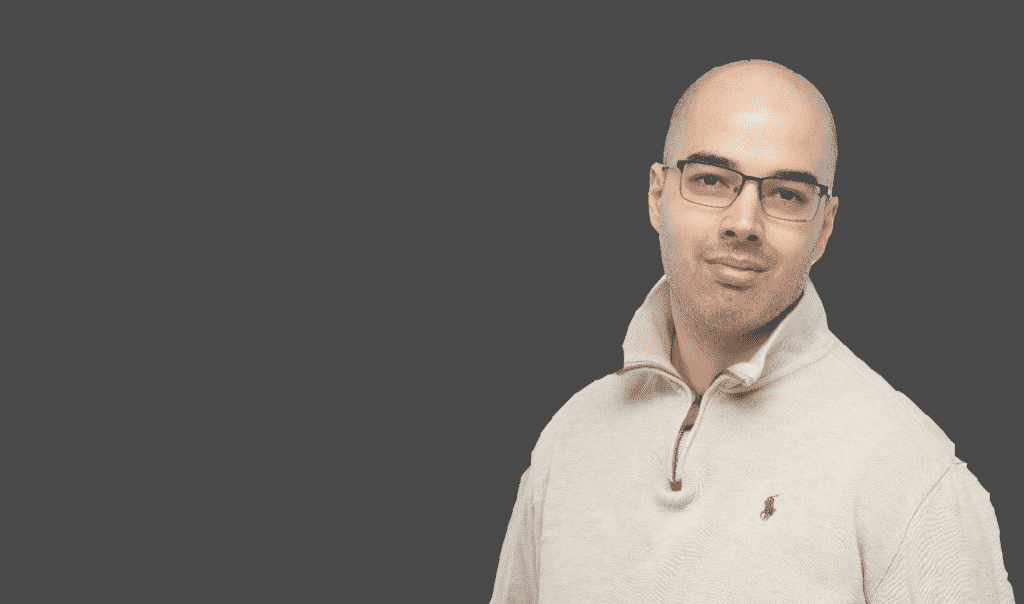 Adam is an internationally recognised author on financial matters, with over 584.6 million answers views on Quora.com and a widely sold book on Amazon and a contributor on Forbes.