Here is the list of the cheapest cities in Southeast Asia for digital nomads.
If you want to invest as an expat or high-net-worth individual, which is what i specialize in, you can email me (advice@adamfayed.com) or use WhatsApp (+44-7393-450-837).
Introduction
Southeast Asia is a fantastic place to be if you're starting out as a digital nomad on a small budget or if you want to save as much money as possible while traveling. In fact, Southeast Asia is almost widely acclaimed as a Mecca for digital nomads and expats alike.
This is likely owing to the prospect of earning a Western income and living somewhere where each Pound, Euro, or Dollar is at least five times more valuable than it is at home.
However, there are reasons why so many expats come to Asia that go beyond basic economics, and you don't have to live like a backpacker to save money and have a nice life. In reality, just the opposite is true. Working from overseas has become a more appealing reality than it was fifteen or ten years ago.
Most places are reasonably pricey, with the exception of Singapore and Hong Kong. There are, however, cities that are less expensive than others and are expected to remain cheap. Here is the list of the 12 cheapest cities in Southeast Asia for digital nomads.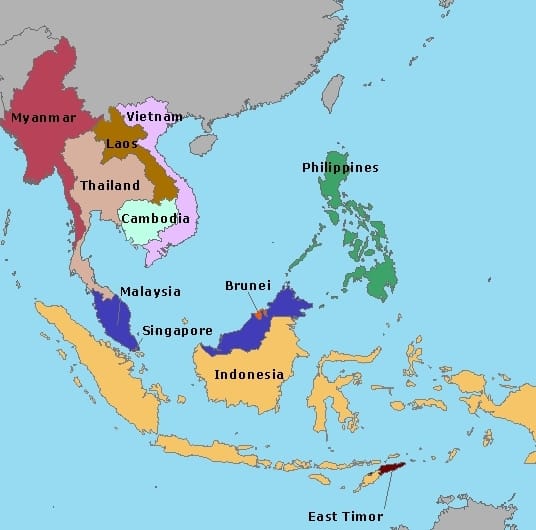 12 Cheapest Cities In Southeast Asia For Digital Nomads
1. Chiang Mai, Thailand
Chiang Mai is consistently ranked as one of the greatest cities in Asia and the globe for location independent workers, and with good reason. As a little city of roughly 500,000 inhabitants, you may live large for relatively little money here.
Chiang Mai is one of the most affordable cities in Asia and the globe to live in while yet providing first-rate services. Depending on your tastes, rent might range from $100 to hundreds of dollars each month. A lunch of street cuisine might cost as low as $1 USD.
There are also a variety of low-cost activities available, including as temple hopping, paintball, mountain hikes, and visits to elephant sanctuaries. Chiang Mai is also an easy city to get into and out of, so you can spend a couple of days in Laos, Myanmar, or Vietnam.
But when it comes to lobbying for Chiang Mai, expats really rave about the expat community that exists there. Thousands of members in major digital nomad and expat organizations are inclusive and welcoming to all visitors.
Meet-ups, educational lectures, and tours to local attractions are examples of events. The co-working places are excellent, and high-speed internet is available throughout the city.
For young entrepreneurs and digital nomads to set up shop, there are hundreds of co-working spaces and late-night cafes. Other incredibly successful businesspeople will be working in these coworking spaces, making it a fantastic networking place.
Chiang Mai is also known as one of the safest towns in the world, having an extremely low crime rate against foreigners. You simply need to be extra cautious on the road in Canggu.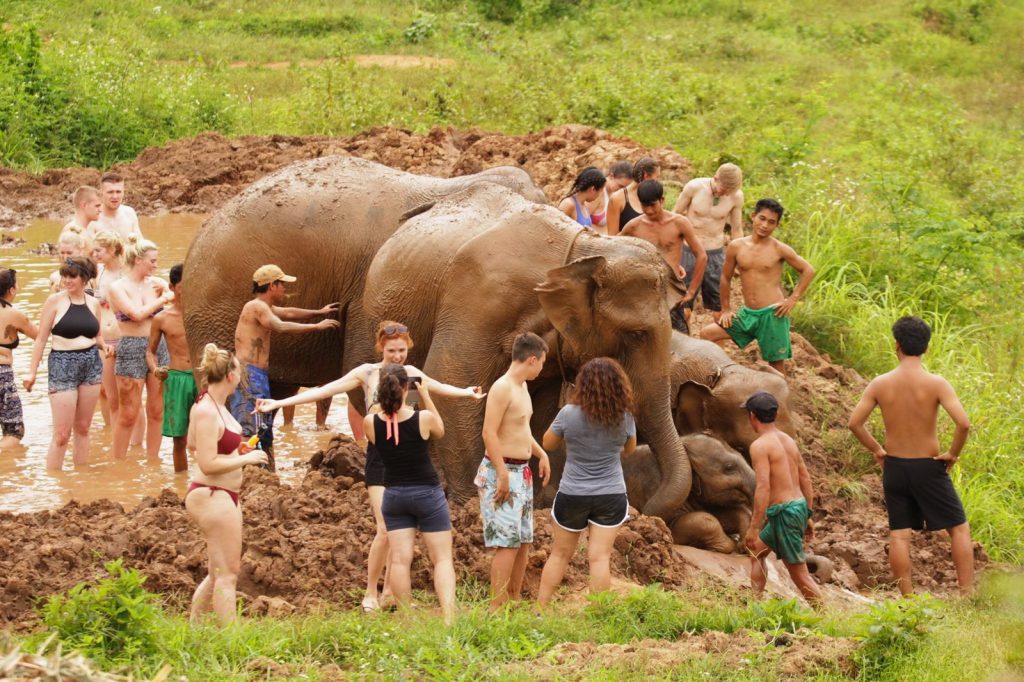 2. Da Nang, Vietnam
In the last year or two, Vietnam has become a destination for digital nomads. When all costs of life are considered, it is presently the most affordable country in the area, and the Internet is excellent.
Da Nang is the second in the list of cheapest cities in Southeast Asia for digital nomads since it has a pre-established digital nomad community that does not appear to be as bad as Chiang Mai and Bali. It's also less expensive than both Hanoi and Ho Chi Minh City. Hoi An, just up the road, is as inexpensive but a touch more basic, albeit it is more beautiful than Da Nang.
Although there are cheaper possibilities in Vietnam, it is believed that if you don't know Vietnamese, you will have difficulty getting things done in smaller cities.
In Da Nang, an apartment may be rented for as little as $150 per month, however, most individuals will pay a little more to be closer to other digital nomads and the beach. Da Nang is, after all, a beach resort town.
3. Bali, Indonesia
It should come as no surprise that the second major digital nomad center in Southeast Asia is also included on the list of cheapest cities in Southeast Asia for digital nomads. The reason that these locations become nomad hubs is that they are inexpensive and attractive enough.
Its culture is predominantly Hindi, hence it is more accepting of Western conduct than the rest of the country.
Rent in Bali starts at $150 per month, however, people prefer to spend a little more for a nicer location and more amenities.
4. Penang, Malaysia
You might be shocked to see a Malaysian location on our list, but if you overlook the high cost of beer in Malaysia, which can frequently be countered by drinking during happy hour when costs are equivalent to Thailand, Malaysia is a really reasonable country to visit.
Penang ranked among the cheapest cities in Southeast Asia for digital nomads due of the affordable flats, beaches, and general quality of life.
You can't remain forever because Malaysia is tougher on visa runs than other countries in the area, but you can stay for a time and be pleased you did.
Accommodation in Penang starts at $200 per month, and if you pay a little more, you may get something extremely wonderful. However, keep in mind that the Internet on the island is a little sluggish.
5. Battambang, Cambodia
Battambang is perhaps Cambodia's most tranquil city, and happily, for the time being, it has been safe from the Chinese invasion that has afflicted the country's other main tourist sites.
The Internet is great in the city, and while the electricity is a little "stop and go," it's not difficult to find lodging with a generator that can alleviate the problems.
Accommodation starts at approximately $250 per month, and the total cost of living is relatively affordable.
The main problem with Battambang is its drowsiness; it's a lovely city with good food, but there's not much to do late at night. You'll either fall in love with the region as a respite from the lunacy of the rest of Southeast Asia, or you'll despise it.
6. Dumaguete, The Philippines
Digital nomads love the Philippines, and why wouldn't they? After all, it's the hometown of Miss Universe 2018 Catriona Gray. However, people are aware of the disadvantages of residing there.
The greatest two cities to visit are Manila and Cebu, however both are dirty and pricey. Boracay, the most world-renowned beach resort, is gentrifying, and costs are growing, despite the fact that the Internet remains unstable.
The exception to the backdrop concerns is Dumaguete (and maybe Bohol in the near future). It is a favourite resort for Western retirees. Rent is quite affordable in comparison to large cities, and while Internet access is never flawless in the Philippines, it is far better than in other areas.
There are even a couple of coworking spaces. In Dumaguete, you may locate a room to stay for around $250-$300 per month, or less if you are willing to substantially reduce your standard of living.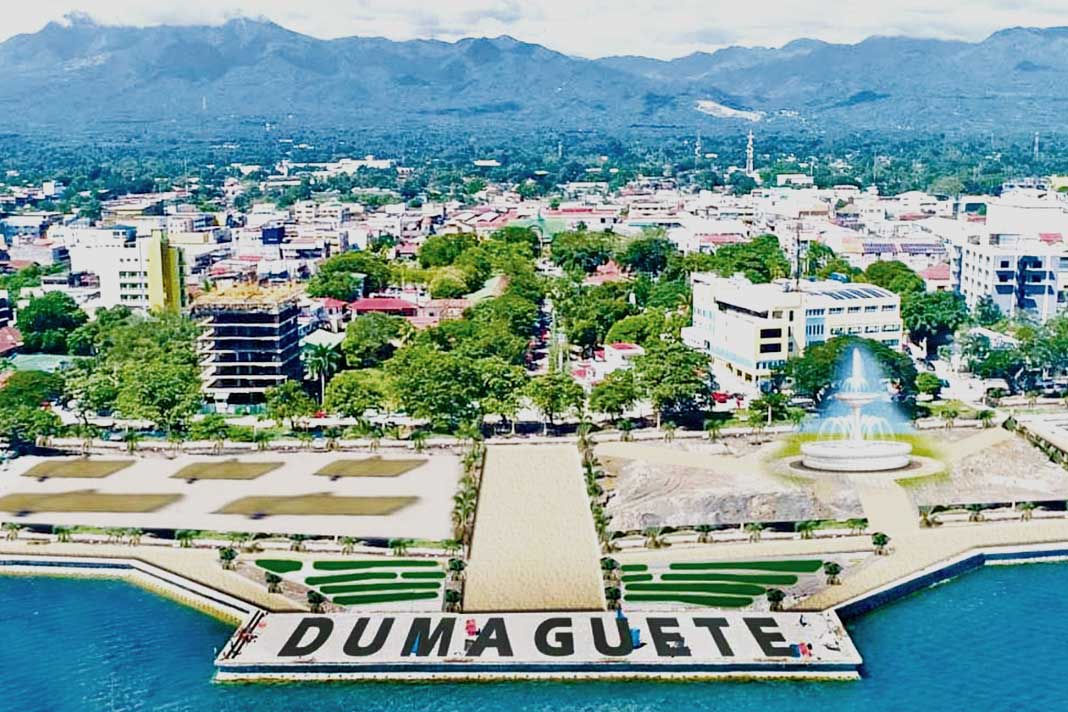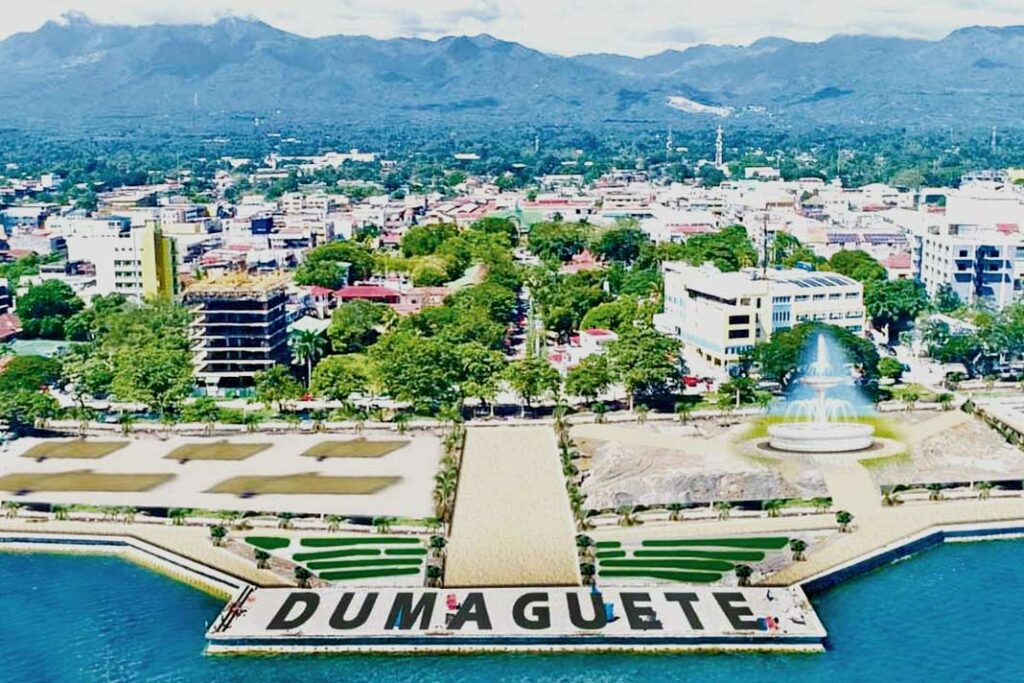 7. Hanoi, Vietnam
Hanoi, the country's capital and one of Southeast Asia's fastest-developing cities, is the second Vietnamese entry on the list of cheapest cities in Southeast Asia for digital nomads. Nature, however, still surrounds it. The city's east side is bordered by the Red River, which is surrounded by extensive parks and lakes.
Vietnam is another cultural blend of Chinese and French influence, thanks to its fascinating historical past. In this regard, I believe it is more colorful and intriguing than Ho Chi Minh. Going through the downtown streets of Hanoi is said to be similar to walking through a museum.
The Hanoi street food scene is lively, with little plastic chairs where you can sit and enjoy your meal. Of course, there are some high-end eateries accessible, but it's crucial to experience the local way of life as well.
A one-bedroom apartment in District One costs roughly 350 USD per month, making this city just another example of low-cost living. Of course, there are less costly and more expensive varieties available to meet your demands.
Vietnamese visas normally enable you to stay in the country for 30 days, with the option of extra extensions that you may pay an agency to help you with. Unfortunately, this may be an expensive venture, so do your homework before deciding that this is your dream location.
The primary issue the digital nomads have with working remotely from Hanoi is the inconsistent internet speeds. It is tough to find cafés or working areas outside the home that are suitable for employment. This is a sharp contrast to HCMC, which is a shame because Hanoi is virtually a digital nomad's heaven in every other regard.
8. Ho Chi Minh, City
Ho Chi Minh City, or Saigon as it is still called, is the world's original digital nomad hub which earns it an almost permanent spot in the list of cheapest cities in Southeast Asia for digital nomads. It is a major capital city with a population of 8 million people and a fascinating past.
A mix of mayhem and peace, after you get beyond the chaotic traffic, you'll see that life for the locals goes at a much slower pace.
The city is separated into districts, with certain areas being more cultural, more gastronomic, or more developed with major retail malls, so you'll be able to find something to fit your needs.
In Ho Chi Minh, you can expect to pay anything from $621 to $889 USD per month for housing, dining out, groceries, and entertainment. For a large city, that's not awful.
HCMC, however, is a city steeped in culture and history, despite its contemporary environment. You'll be met with a different cultural experience, amazing street cuisine, and a vibrant social environment.
HCMC is one of the world's leading coffee importers, making it an ideal location for digital nomads and entrepreneurs to work from one of the city's many cafés. Fast internet connections are available throughout the city, and public WiFi is plentiful. Co-working facilities are also numerous if you like to work in a more comfortable environment without incurring a large coffee cost.
When compared to other Asian languages, Vietnamese is a comparatively simple language to pick up. It has no genders, plurals, or verb ends, and employs the same alphabet as English.
Vietnamese people are known for being straightforward as well as kind and helpful. Another significant benefit of living in HCMC is the city's recent and well-received debut of Uber and Grab taxi services — one of just a few cities in Southeast Asia where these services are offered. You may even order a motorbike taxi using these apps if you're looking for a thrill.
9. Siem Reap, Cambodia
Previously, Siem Reap would have topped the list of cheapest cities in Southeast Asia for digital nomads, but excellent lodging in the city is becoming more difficult to obtain, which means paying for it.
This is unfortunate because it is one of our favorite spots in the area; but, if you need to be online at specific times, you must locate somewhere with a generator.
A suitable place to stay in Siem Reap will cost you at least $350 per month.
10. Canggu, Indonesia
Canggu is a tiny beach town in South Bali where indigenous Balinese, Australian, and European expats coexist in an unusual peace. Unusual because Westerners are so warmly greeted here, but this is understandable given that the Balinese economy relies heavily on tourism to keep local companies afloat – not to mention the Balinese people's enthusiastic friendliness.
This is the place to go if you want to live in a tiny town. It is worthy to be in the list of cheapest cities in Southeast Asia for digital nomads.
The number one benefit of working and living in Canggu is without a doubt the expat community and networking opportunities. There are Facebook groups for entrepreneurial expats, and even better, if you can join a co-working place and meet people in person, you will improve not only your professional but also your personal life.
People who are professionals in their industries, such as web design, e-commerce, or photography, will be working alongside you. People are also more than prepared to assist you with everything you want for your company for as little as the expense of your own job services.
Social activities and instructional workshops are offered everyday at Dojo Bali to help you enhance your understanding of online work and, as a result, your business.
Also unbeatable is the cost of living. Expect to live in a completely equipped private villa with a pool, a great view of the rice fields, WiFi, and private parking for $400 per month.
Of course, you may locate a lovely apartment in the heart of the city for a lot less – it all depends on your needs. Everyone, of course, goes around on a scooter, which can be rented for $40 per month.
Canggu's cuisine is likewise out of this world. With eateries representing a diverse spectrum of ethnicities, you may grab a classic Indonesian rice dish called Nasi Goreng for $1.20 USD or gorge on an authentic Italian pizza for $4 USD. Canggu is literally the birthplace of smoothie bowls, surfing, yoga lessons, and having a swing connected to every tree in sight.
Canggu is easily accessible from Australia, with cheap flights available on a daily basis; but, if you are flying from Europe or the United States, plan on stopping at Singapore or another large airport hub.
Visas are difficult to obtain unless you can be sponsored by a local Indonesian. If this isn't a possibility, a social-cultural visa is your best chance.
You can pay a nominal fee to an agency to sponsor you and manage all of your documentation and embassy trips. However, after 180 days in Bali, you will be obliged to leave and re-enter the nation, which is inconvenient considering the high cost of travel to and from the island.
Last but not least, Canggu is rather safe by Southeast Asian standards, with the most serious danger being struck by a scooter — no joke. Just make sure you're covered before heading out.
11. Phnom Penh, Cambodia
Despite the fact that more Western-style structures are sprouting up around Cambodia's capital city, it remains undeveloped in comparison to other Southeast Asian towns.
This is why Phnom Penh is so enticing. Numerous temples, marketplaces, and the Royal Palace take you back in time, but the new architecture and trendy restaurants and cafés appear to be opening on a regular basis.
Phnom Penh is unlike any other Asian city I've seen.
Because of its relatively low-income tax rate, Phnom Penh has emerged as a hotspot for young entrepreneurs in recent years. Beginning a business there might save you thousands of dollars over time.
The cost of living is also relatively affordable, with a whole flat costing under $400 USD per month. Phnom Penh is also one of the few Asian cities on this list that would be ideal for someone wishing to work with a Western firm. Because contemporary Cambodia is a relatively young country, they are aggressively seeking talented expats from other countries to come and work.
The expat and digital nomad communities are growing, and opportunities for networking abound. Expats in this city appear to converse often with one another while maintaining an equal degree of engagement with locals.
One disadvantage of Phnom Penh is that it might be a little "rougher" than other Asian cities. While serious crime against foreigners is infrequent, petty crime such as pick-pocketing and bag-snatching is widespread, and you should exercise extra vigilance.
Cambodia's visa application process is one of the friendliest in Southeast Asia. You may obtain a business 30-day visa upon arrival for only 35 USD, which can be extended to a full year by the end of the month for 285 USD. This visa also allows you to establish a company in the nation.
Although getting to Phnom Penh might be difficult, requiring a layover in Bangkok, Kuala Lumpur, or another big city, this little city is well worth the time.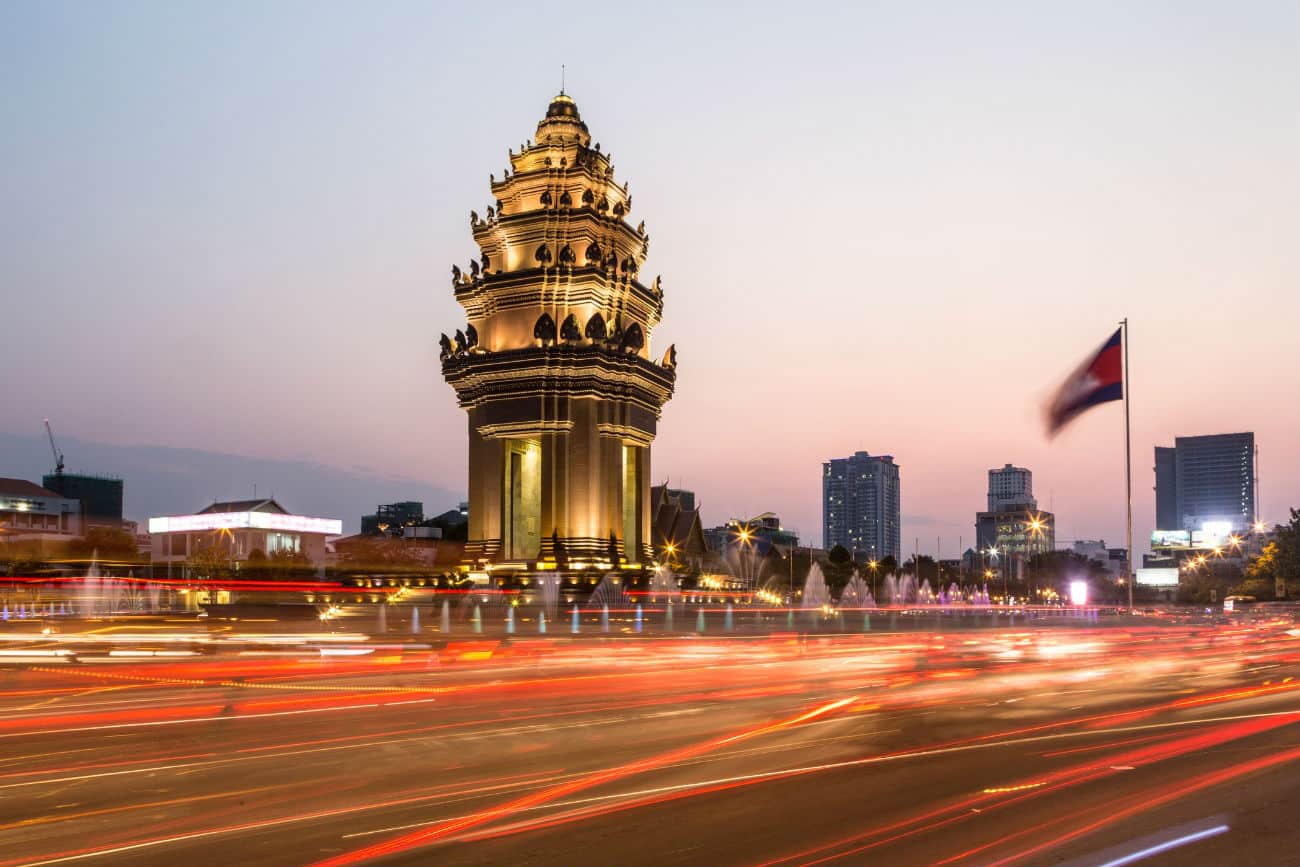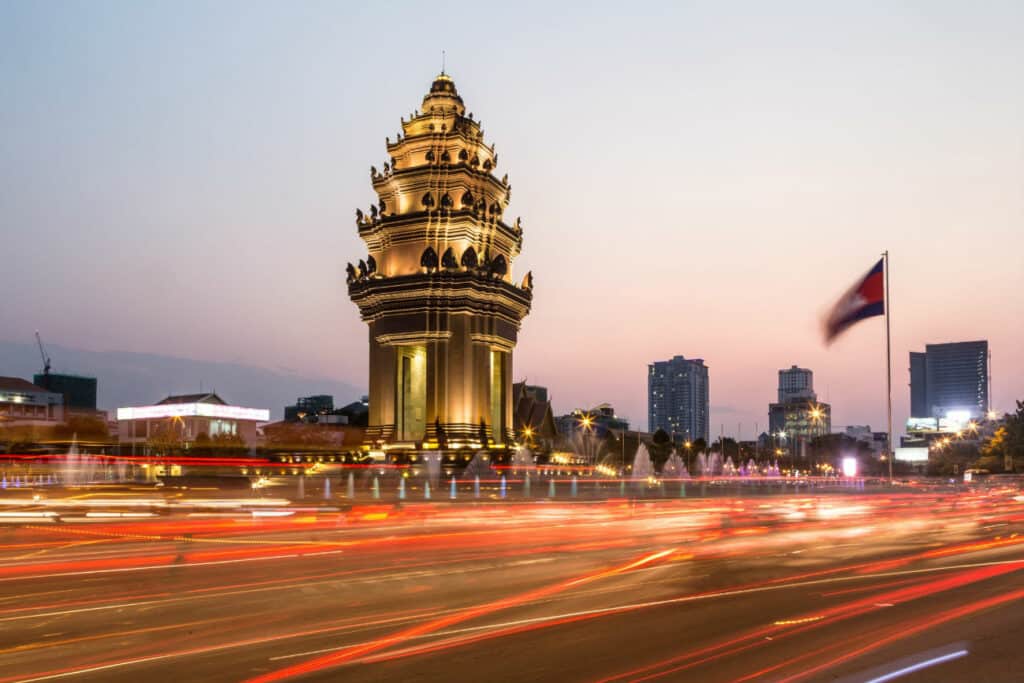 12. Kuala Lumpur, Malaysia
Malaysia's capital, Kuala Lumpur, has a population of 7.5 million people, and while Islam is the main religion, it accounts for only half of the public's religious views. The other half is made up of Buddhism, Christianity, and Hinduism, resulting in a cosmopolitan melting pot that accepts cultures and religions from all around.
In Kuala Lumpur, you'll find some of the world's highest skyscrapers intertwined with the city's old town architecture.
This is another area where you may live in a huge city for a fraction of the amount you would spend at home, depending on where home is for you. Renting a one-bedroom apartment in the city center will cost you around $400-600 USD per month, and food and healthcare are also reasonably priced
That means there's a lot of opportunities to save money which also means it deserves to be in the list of the cheapest cities in Southeast Asia for digital nomads.
Fortunately, the Malaysian visa application procedure is simple and uncomplicated. The Malaysian ringgit is the currency, and it is now significantly undervalued, which means your shopping will be inexpensive and investing opportunities will abound.
With a route connecting to the city's international airport, KL's light rail public transportation system is both affordable and efficient. Because Kuala Lumpur is also an international aviation hub, getting in and out is simple.
The disadvantage of KL is that it lacks the entertainment and activities that people expect to witness. The Batu Caves are old and wonderful, but there aren't many more fun things to do in Batu.
Pained by financial indecision? Want to invest with Adam?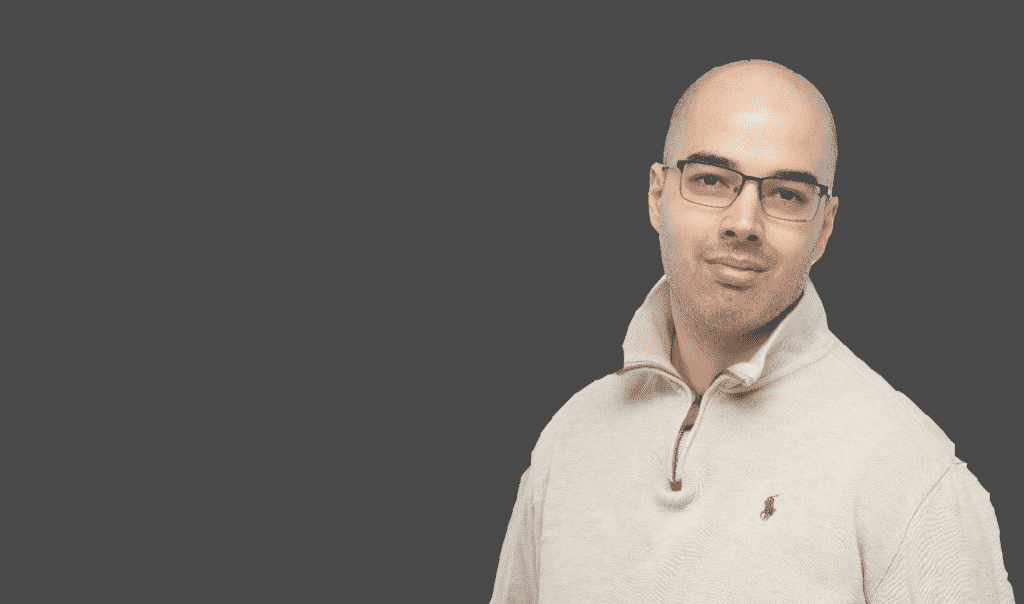 Adam is an internationally recognised author on financial matters, with over 584.6 million answers views on Quora.com and a widely sold book on Amazon and a contributor on Forbes.