13 Citizenship By Investment Programs To Choose From
If you have any questions or want to invest as an expat or high-net-worth individual, you can email me (advice@adamfayed.com) or use these contact options.
Introduction
Citizenship by Investment (CBI) programs, also known as Golden Visas, award citizenship to wealthy investors who make substantial contributions to the societal progress, cultural development, or economic development of the relevant country.
Some of these citizenship-granting initiatives offer a quick path to citizenship, while others call for a term of naturalization before submitting an application.
In the sections below, we discuss some of the Citizenship by Investment programs offered worldwide.
What Is Citizenship By Investment?
Not every passport is made equally. The world's ultra-rich have been lining up for the past forty years to purchase a new sort of passport; one whose sticker price is frequently expressed in millions, not hundreds or thousands.
These "golden passports," often referred to as citizenship by investment (CBI) or residence by investment (RBI) programs, aren't obtained the same way as regular passports.
Citizenship by investment (CBI) is a legal procedure that awards people—and, in certain situations, their families—second citizenship in return for making a financial contribution to the host nation's economy.
A non-resident who obtains a golden passport is given citizenship or residence rights, together with all the benefits that come with them, in the country that issued it. Simply put, wealthy people in certain nations may acquire fast-track citizenship.
What Is The History Of Citizenship By Investment?
In 1984, the smallest sovereign state in the Western Hemisphere in both area and population, Saint Kitts and Nevis, put golden passports up for sale for the first time, giving birth to CBI/RBI programs in the West Indies.
To get one, a wealthy customer must invest in substantial passive assets that advance the strategic objectives of the issuing nation in methods prescribed by the issuing government agency.
Aside from real estate, other investment vehicles include national development funds, bonds, and debt servicing, while luxury real estate and corporate stock are less apparent options.
In fact, following debt crises, several golden passport initiatives were created. Caribbean countries have resorted to CBI programs to pay off soaring debts as a result of the economic destruction caused by increasingly severe natural catastrophes.
These debts cannot be understated: Dominica, a frequent issuer of golden passports, suffered losses from Hurricane Maria equivalent to 224 percent of its GDP in 2017. A comparable catastrophe in the United States would cost the nation $44 trillion.
Golden passport sales helped to mitigate some of Dominica's enormous losses. While this was going on, farther east, European countries used CBI programs to repair the social damage caused by the 2008 global financial crisis.
Citizenship By Investment Programs
1. Antigua & Barbuda
A $100,000 payment to the Antigua National Development Fund or a $400,000 investment in a real estate project that has received official approval are the only two affordable ways to become a citizen of Antigua and Barbuda.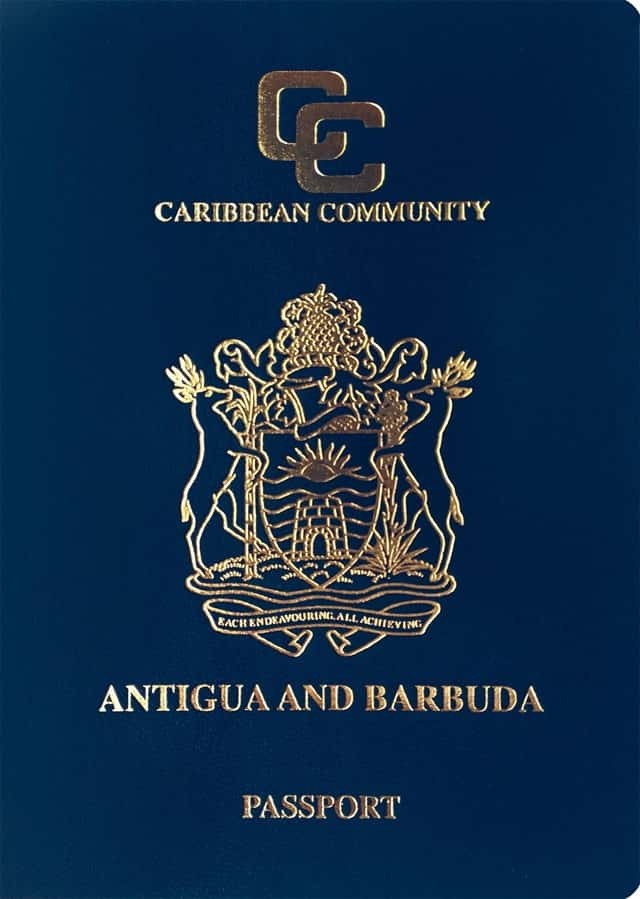 2. Austria
Austria is one of the few nations that caters to extremely wealthy people well. Austria, which has a reputation for being among the most stable nations in the world, is renowned for having an exceptionally high level of life.
The Austria Citizenship by Investment rules, which are ranked second in the 2022 Global Citizenship Program Index, call on applicants to make a significant economic contribution to Austria, such as through a joint venture or a corporate investment.
Government permission is necessary for citizenship to be conferred based on a capital donation at several levels, finally including at the highest level (cabinet).
Therefore, it is crucial that you receive professional counsel right away, that your unique case is properly put together, and that you have informal clearances from important authorities before starting the official application procedure.
Depending on the particular instance and the quantity of people included in an application, significant costs may apply. Children under the age of 18 may submit the same application.
While there are no exceptions in this respect, a separate application for an older kid may be prepared, submitted, and covered by the same capital contribution at the same time. You would then need to provide more than the minimal amount necessary.
Typically, the application procedure takes 24 to 36 months. Every candidate must submit an extensive curriculum vitae, a certificate of no criminal record, background business information, and flawless references in addition to having a spotless personal history.
Dependents are required to speak a certain language. There are no residency restrictions, and after participating in a citizenship ceremony in front of a senior government official, applicants and any dependents become citizens of Austria.
You would have access to visa-free or visa-on-arrival travel to 185 countries, including the Schengen Area of Europe, Canada, Hong Kong, and the United Kingdom as an Austrian citizen, in addition to living in a country with an exceptional standard of living and first-rate transportation and communications infrastructure.
3. Bulgaria
During the Covid-19 outbreak, Bulgaria, a little-known nation in Eastern Europe, has garnered a lot of attention. One of Europe's best-kept secrets is this nation.
This nation could be considered for citizenship by investment since it has world-class ski resorts and stunning Black Sea beaches. The capital, Sofia, boasts direct flights to the majority of European cities and a developing IT scene.
The gorgeous beaches and vibrant nightlife in the coastal cities of Varna and Burgas draw tourists in the summer.
The relatively low cost of living and high standard of living in the ski resort town of Bansko have made it a favourite destination for digital nomads.
For non-EU nationals, the fee is around $560,000, which must be deposited into a portfolio of government bonds and is repaid interest-free after five years of ownership. For the fast track citizenship option, an extra 1 million leva is needed after a year after the initial investment.
Additional restrictions apply to this option, which eventually necessitates a $330,000 gift to get citizenship. Given that it takes about two years, the process is among the lengthiest in all of Europe. It's still worth the wait, according to many.
4. Dominica
Dominican citizenship via investment is possible in a number of ways. The cheapest way is to donate $100,000 for an individual or $200,000 for a household of up to four. A $200,000 real estate investment is an alternate way to get a golden visa and then citizenship.
5. Grenada
Grenada passport applicants can purchase one by contributing $150,000 to the nation's National Development Fund or by making a $350,000 real estate investment.
The nation is the only one in the Caribbean to have visa-free travel to China and enjoys visa-free access to 143 other nations.
6. North Macedonia
Business-minded investors looking for a low-tax jurisdiction in Europe with a personal and corporate income tax rate of 10% will be very interested in the North Macedonia Citizenship by Investment Program, which has joined the Global Citizenship Program Index in joint-fourth position.
In a nation where English is widely spoken, it enables foreign nationals to invest and seek for alternate citizenship. The government's free economic zone policy supports a liberal, free-market economy in addition to providing large tax benefits.
Investors must be at least 18 years old to be eligible to apply.
To be eligible, investors must either invest EUR 200,000 per adult applicant in a private investment fund held for at least two years or EUR 400,000 per adult applicant as a direct investment in new facilities (not hotels, restaurants, or retail), and employ at least ten people for an indefinite term, for a minimum of one year.
Applications take between two and five months to process, and one visit is required. A language qualification is not necessary.
The North Macedonia Citizenship by Investment Program is a fantastic option for people who want to become citizens of a continent with a burgeoning economy and visa-free or visa-on-arrival access to 125 locations, including the Schengen Area of Europe, Japan, Singapore, Hong Kong, and Turkey, as well as an e-visa to India.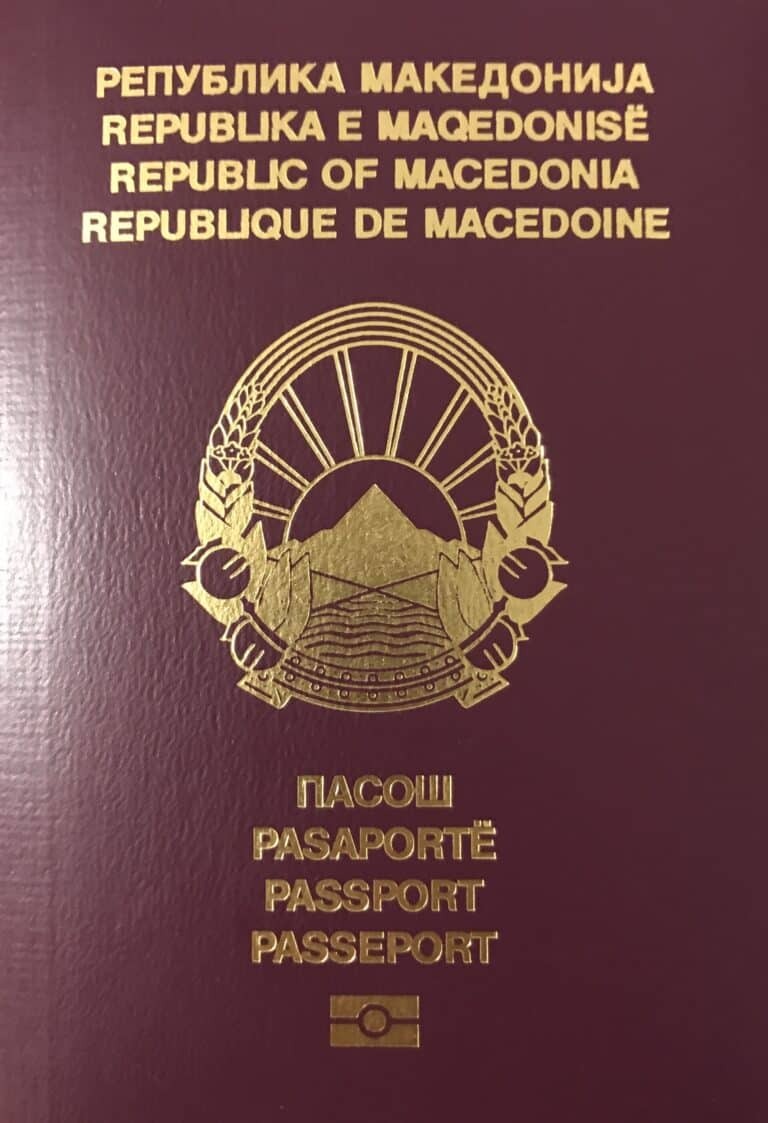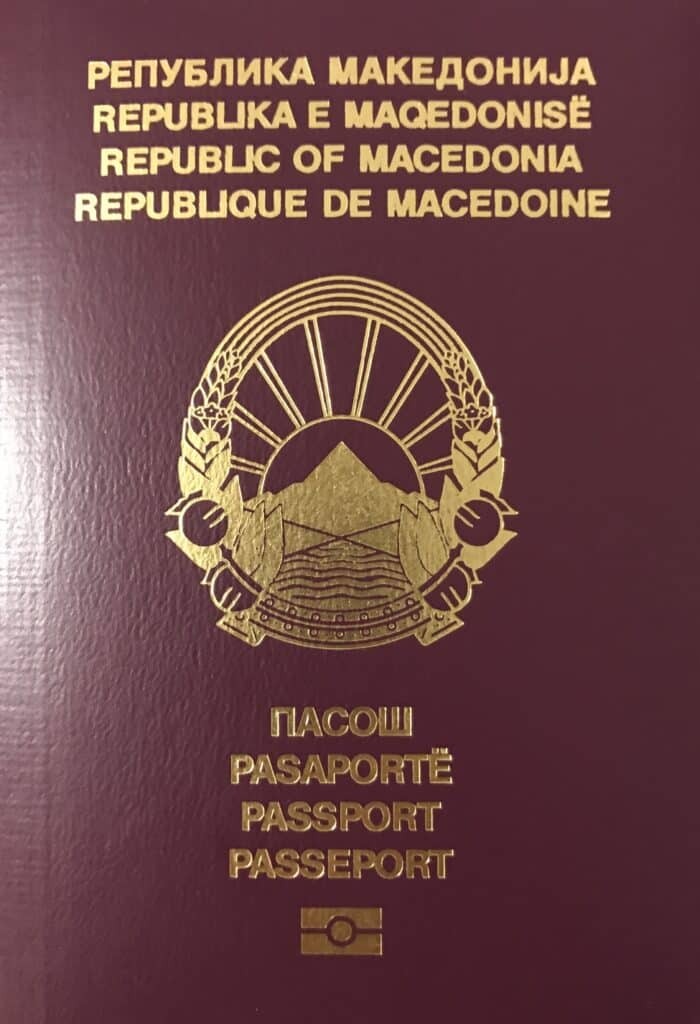 7. Malta
The Granting of Citizenship for Exceptional Services by Direct Investment Regulations (The Regulations) of Malta provide you and your family a premium naturalization option while also giving you the chance to support the expansion of the nation's economy.
According to the Regulations, which are ranked first in the 2022 Global Citizenship Program Index, foreigners and their families who make economic contributions to the country can be granted citizenship by way of a certificate of naturalization.
Malta, which is in the middle of the Mediterranean Sea, has a fantastic reputation for its pleasant temperature, welcoming population, low crime rate, and outstanding standard of living.
Malta is a desirable location to live or purchase a second home in, a trustworthy financial hub, a place to do international business, and it has great aviation connections. Malta has embraced the cryptocurrency revolution and took the lead in regulating cryptocurrency trades.
Before applying for citizenship, applicants and any adult dependents must have had Maltese residency for at least 36 months (or, in some cases, 12 months).
A residential property in Malta must be purchased for at least EUR 700,000 or leased for at least EUR 16,000 per year, and main applicants must be at least 18 years old and invest a minimum of EUR 600,000, or by exception EUR 750,000, depending on the length of the residence status (36 or 12 months, respectively).
The property cannot be rented during the five-year holding period, regardless of whether you buy or rent it.
During your first year of residence, you would need to buy a home or sign a 36-month lease.
You would also need to donate at least EUR 10,000 to a non-governmental organization or society that is registered for sport, culture, science, philanthropy, animal welfare, or the arts, as determined by Community Malta Agency, the Maltese government body in charge of processing applications and administering the Regulations.
Each application is carefully examined, scored, and put through a four-stage process of due diligence, including extensive background checks. The Regulations include a cap on applications at 400 each year and 1,500 overall.
Successful applicants may submit an application for Maltese citizenship after satisfying the residency requirement. The primary application can be completed by a spouse, children under the age of 29, parents who are 55 or older, and grandparents.
Visa-free or visa-on-arrival travel to 185 countries, including the EU and Europe's Schengen Area, Canada, Singapore, Australia, Hong Kong, the UK, and the USA, is one of the major benefits of obtaining Maltese citizenship through naturalization.
8. Montenegro
Despite being one of Europe's smallest nations and being situated on the Adriatic Sea, Montenegro is a hidden gem with a rich history and natural beauty. Recently, Montenegro has done a remarkable job of enhancing its appeal on the international arena.
Montenegro is a fantastic option that is very well-liked since the nation can accommodate investors with a wide variety of interests and needs.
According to the 2022 Global Citizenship Program Index, Montenegro is ranked third, and it will take successful candidates between eight and 10 months to become citizens.
The primary applicants must be over 18 years old, satisfy the eligibility requirements, and make a contribution of EUR 200,000 to the Montenegrin government, of which half will be used to advance regionally underdeveloped self-government units and the other half will go to the country's Innovation Fund.
Additionally, a property investment must be made in a development project that has been given the go-ahead. If investing in the nation's capital, Podgorica, or its well-known coastline region, this can be at least EUR 450,000; if investing in the country's northern or central regions, it can be at least EUR 250,000.
You can obtain citizenship of a nation that is an official EU candidate, has a multi-national, multilingual community, a mild, Mediterranean climate, stunning scenery, and a low cost of living by taking part in the Montenegro Citizenship by Investment Program.
This program also gives you access to international real estate. Additionally, Montenegrin passport holders are eligible for visa-free or visa-on-arrival travel to 123 countries, including Turkey and the Schengen Area of Europe.
9. Panama
One of the nations where obtaining residence has historically been the simplest is Panama. Since it has discontinued the friendliest aspect of its Friendly Nations Visa Program, this has altered as of August 2021.
The new regulations mandate either a minimum $200,000 real estate investment or employment with a Panamanian business. Two years of residence are required before applying for permanent status.
10. St. Kitts & Nevis
Due to a variety of factors, St. Kitts and Nevis, a Caribbean location with two islands, shares the fourth rank in the 2022 Global Citizenship Program Index.
The islands' rich culture, which is influenced by African, British, Carib, and French elements, offers beautiful beaches and lush tropical scenery. With strong air connections to Europe and North America, it is a desirable place for buying a second house in the Caribbean.
The St. Kitts and Nevis Citizenship Act is the oldest citizenship program still in existence, allowing foreign investors to become citizens since 1984. The government tasked Henley & Partners in 2006 with reforming the initiative and long-term worldwide promotion.
The St. Kitts and Nevis Citizenship by Investment Program grew to be the most effective of its type internationally during this tenure.
St. Kitts and Nevis has a variety of fantastic prospects for investors, including a variety of real estate alternatives, as well as a very beneficial taxation regime.
There are three options available to applicants: making a non-refundable contribution to the Sustainable Growth Fund (SGF) of USD 150,000 for a single applicant or USD 195,000 for a family of up to four members; or purchasing real estate in an approved development with a minimum value of USD 200,000 (resalable after seven years) or USD 400,000 (resalable after five years).
For each sibling, USD 20,000 is applicable, and USD 10,000 is added for each subsequent family member who is not a spouse or sibling.
The typical processing period for applications is three to six months, although there is an expedited application process that allows for processing within 45 to 60 days. This is a great choice because it is the only fast-track procedure of its sort in the area.
There are stringent compliance requirements and due diligence checks. The Citizenship by Investment Unit conducts extensive background investigations and will reject an application if the applicant provides incorrect information or omits any crucial details.
Although it's not usually necessary, the Unit may occasionally want to speak with the applicant throughout the application process.
There are no minimum residency requirements for St. Kitts and Nevis residents, and there are no limitations on holding dual citizenship. Citizens may move there at any moment and for any period of time.
Visa-free or visa-on-arrival travel is available for citizens to 156 countries, including the Schengen Area of Europe, Taiwan (Chinese Taipei), Hong Kong, Singapore, and the UK.
11. St. Lucia
The newest program in the Caribbean, the St. Lucia Citizenship by Investment Program, is ranked joint-fourth in the 2022 Global Citizenship Program Index. The small island nation draws global business and investment, particularly in the areas of international banking and tourism.
Due to its size, St. Lucia was able to quickly insulate itself from the epidemic, boosting investor confidence. The island country is transitioning to a territorial tax system that exempts income received outside of St. Lucia from taxation.
According to St. Lucia's Headquarters Act, businesses that relocate their headquarters to St. Lucia and recruit at least 10 people (locals or foreigners) are exempt from personal income tax, perpetually exempt from corporation tax, and permitted to import all equipment duty-free.
The fact that many entrepreneurs who run remote businesses may benefit from St. Lucia's abundant bandwidth and straightforward plane connections to the US and London while still enjoying a more relaxed way of life is another allure.
There are no residency restrictions, and the processing and investment charges are moderate.
There are four ways to become a citizen.
The first is to buy property from an authorized real estate development for a minimum of USD 300,000, which must be kept for a minimum of five years. According to the developer, additional expenses could be necessary.
The second way is to take part in an enterprise project that has been approved. Contribute a minimum of USD 3.5 million to that project and create at least three permanent jobs. You may also opt to make e a joint contribution of USD 6 million with each applicant committing a minimum of USD 1 million and create at least six permanent jobs.
Making a non-refundable minimum commitment of USD 100,000 to the National Economic Fund (NEF) is the third and most preferred choice.
The turn around of application could take up to four months from submission before certificate of citizenship can be issued, providing there are no areas of concern.
The documentation requirements and application procedures are simple. The time range under the real estate option might change based on the development.
Since St. Lucia is a Commonwealth member, you may travel to 146 countries without a visa or with one upon arrival, including the Schengen Area of Europe, Singapore, Hong Kong, and the UK.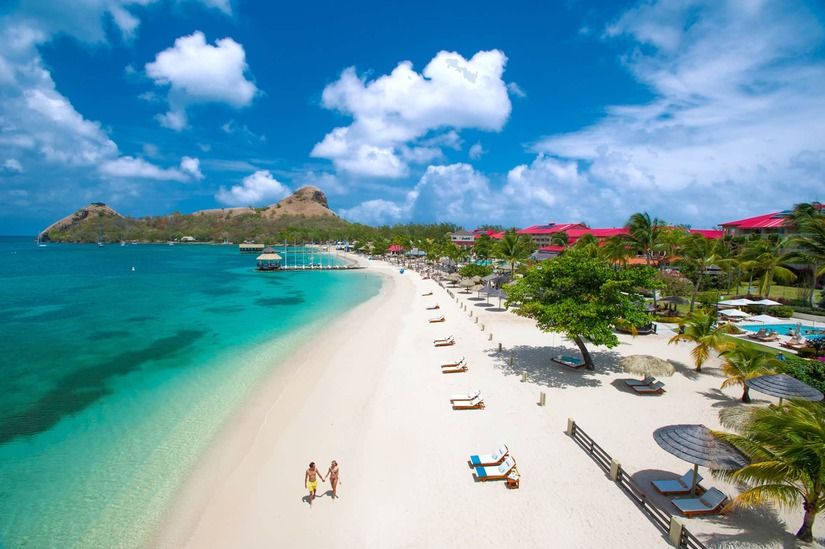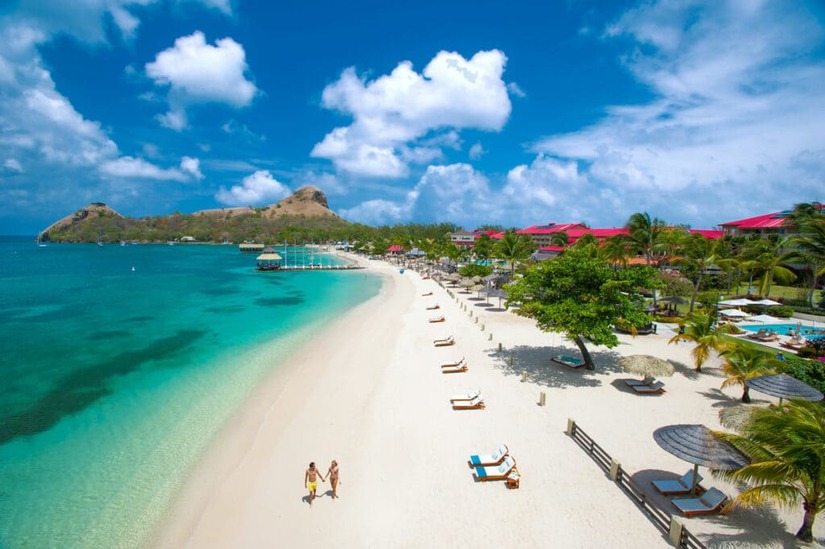 12. Turkey
Turkey, the country where Asia and Europe converge, has lowered its investment criteria for 2021. It costs $500k to open a Turkish bank account in order to become a citizen of Turkey.
Creating a company that hires fifty Turkish nationals or purchasing property worth at least $250,000 are two further choices.
Turkey is home to well-known resort cities on the Aegean and Black Seas as well as stunning beaches along the Mediterranean coast, which is sometimes disregarded.
Due to the fact that the country was mainly open to tourists and Istanbul is a world-class metropolis, travel there soared throughout the pandemic.
13. Vanuatu
Want to completely disconnect from the grid? Those seeking citizenship in a more remote country, like Vanuatu, may find it appealing. There are many possibilities to fit your demand for a getaway because the nation is made up of 80 separate islands.
The price is a contribution to the government of the nation of $150,000. This is less than the prior sum of $260,000. Families are eligible for donations starting at $200,000 and above.
Final Thoughts
There is no perfect citizenship by investment scheme. However, there is surely the most effective investment-based citizenship program that fits your unique needs and situation.
The greatest citizenship by investment program enables you to prudently protect your financial resources while achieving your objectives.
Finally, it's critical to keep in mind that prospects for citizenship by investment are continually shifting as you search for a second passport.
Pained by financial indecision? Want to invest with Adam?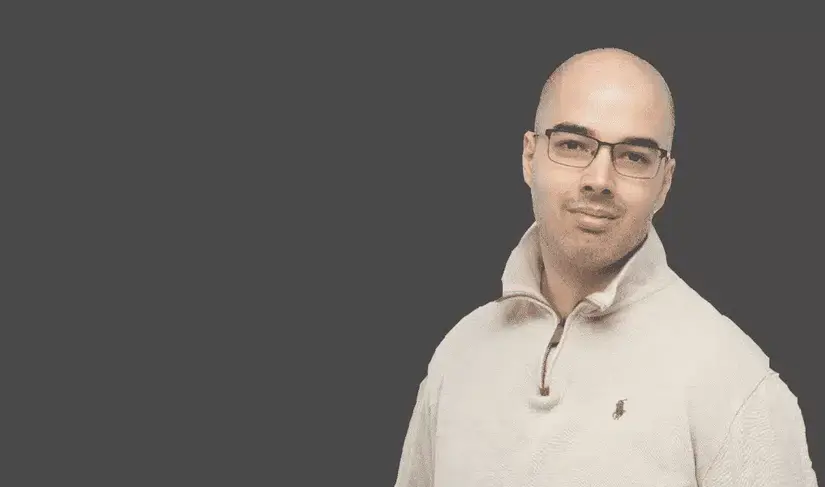 Adam is an internationally recognised author on financial matters, with over 668.9 million answer views on Quora.com, a widely sold book on Amazon, and a contributor on Forbes.
Tags
Citizenship By Investment Antigua and Barbuda
,
Citizenship By Investment Austria
,
Citizenship By Investment Bulgaria
,
Citizenship By Investment Dominica
,
Citizenship By Investment Grenada
,
Citizenship By Investment Malta
,
Citizenship By Investment Montenegro
,
Citizenship By Investment North Macedonia
,
Citizenship By Investment Panama
,
Citizenship By Investment St. Kitts and Nevis
,
Citizenship By Investment St. Lucia
,
Citizenship By Investment Turkey
,
Citizenship By Investment Vanuatu
,
What Is Citizenship By Investment?
,
What Is The History Of Citizenship By Investment?