Best countries to live in the Middle East as an expat: What you should know
If you have any questions or want to invest as an expat or high-net-worth individual, you can email me (advice@adamfayed.com) or use these contact options.
Introduction
The Middle East is one of the most diverse regions in the world, but it's also one of the most misunderstood. The countries here are not all Muslim countries, nor are they all Arab.
However, if you're exploring other parts of the world then you'll definitely want to visit the Middle East as an expat at some point.
Some people might advise expats stay away from this part of the world because there are so many threats from terrorism and political unrest. But that's just not true—there is plenty of good to find here if you're willing to take precautions and learn about local customs first.
The best way to decide whether life in the Middle East as an expat right for you is by visiting first. Once you've tried it out for yourself then there will be no question as to whether or not moving here would fit into your long-term plans!
Of course, always check with a professional financial advisor or a travel expert before committing to leaving your home country.
In this article, we will attempt to demystify the Middle East as an expat, debunking the misconceptions, and discussing where are the best places you can go in the region as a foreigner.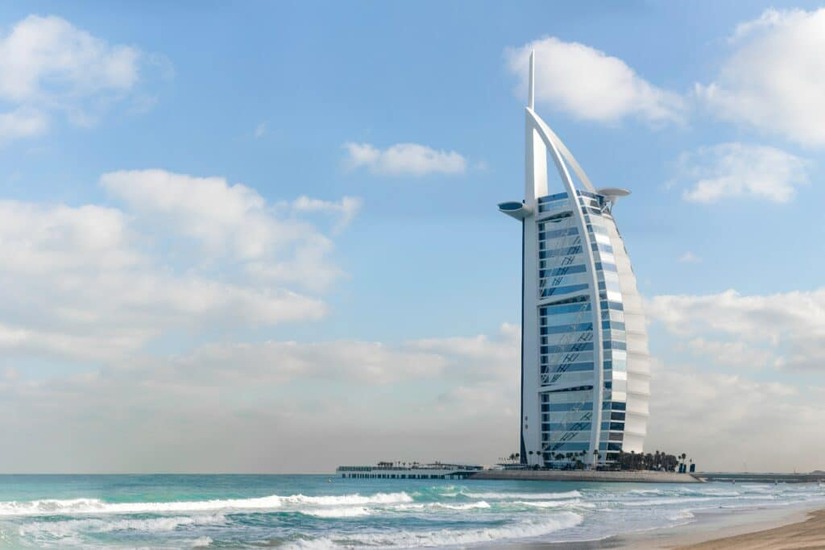 What should I know about Middle East as an expat?
The Middle East is a region of Western Asia, including countries like Egypt and Saudi Arabia. The region is bordered by the Mediterranean Sea, the Red Sea, and Persian Gulf.
The countries in this area are known as the Arab world because they are mostly populated by people who speak Arabic languages or dialects.
The region is also one of the most popular places in the world for expats. In fact, countries like the United Arab Emirates, Qatar, Bahrain, and Saudi Arabia are among the best countries for expats, at least according to HSBC's Expat Explorer survey.
Running for more than 15 years, the Expat Explorer survey is the longest-running, impartial, global study of expats. The survey is commissioned by HSBC Expat and carried out by the independent research firm YouGov.
According to the results of the latest one, strong pay, a good work environment, employment stability, and prospects for personal fulfillment all helped the region climb the bank's yearly list and take the top ranks.
Why should I move to the Middle East as an expat?
The Middle East is a region rich in history and culture. It's also home to some of the most breathtaking natural landscapes on earth, from the vast deserts of Saudi Arabia to the snow-capped peaks of Lebanon and Jordan.
If you're looking for an adventure, there are plenty of activities available–from skydiving in Dubai to diving with sharks off Oman's coast or hiking through Petra in Jordan.
The Middle East—in particular the Gulf countries—includes some of the most beautiful places in the world as a vast region that encompasses many countries.
The Gulf countries, which include Dubai, Qatar and Saudi Arabia among others, are also among the richest in the world. They have some of the oldest civilizations in history and are home to some of the most beautiful places on earth.
The gastronomic and culinary scene in the region is unlike anything you can find in the West as well. You can find everything from Turkish kebabs to Lebanese hummus at local restaurants across this area.
And if you're really feeling adventurous, try eating some local dishes like baba ghanoush or falafel–you'll never look back.
Contrary to what some people will tell you, the Middle East is also place where many religions and cultures live side by side. Christians, Jews and Muslims all have their own places of worship here.
Even if some locals have certain biases and prejudices against expats who are Christian or Jewish, it is not any more prevalent or worrying than any other part of the world.
What you should remember is that the Middle East is a diverse region with many different cultures, religions and languages. It's important to go there and meet people who have lived there before making any final decisions about where you want to live.
The cost of living varies greatly between cities in the same country and even within different areas of one city. For example, Dubai has much higher costs than Abu Dhabi, but both offer some of the highest quality of living available to expats.
How can I get a visa to live in the Middle East?
Visas are a major consideration when you're deciding which country to live in. The requirements vary by country, so your best bet is to do your research before applying.
In some nations, visas are difficult to obtain and can take weeks or even months to process. In others, they're readily available for anyone who meets the basic criteria and has enough money. But it will still require an application process that can be inconvenient and time-consuming.
For the United Arab Emirates, for example, you there are three scenarios exist for obtaining a work visa: normal work visa, green work visa, and domestic worker visa.
Employees in the public and private sectors are granted the regular work visa. For a period of five years, skilled workers are granted the green visa. For domestic assistants, the final category of visas is issued.
The length of time a residence visa is valid depends on the type of visa and the sponsor. On a sponsored visa, it can be for 1, 2, or 3 years; on an unsponsored visa, it can be for up to 5 or 10 years.
There is also the option of applying for a golden visa for select few individuals. Foreign talent can live, work, or study in the UAE with the Golden visa, which offers long-term residents special perks.
Those who qualify for the Golden visa include entrepreneurs, investors, scientists, outstanding students, recent graduates, front-line heroes, and humanitarian pioneers. You can check this site for more information about the requirements.
If you do not want to go through all the hassle, you might want to try seeking the services of an immigration expert who is familiar with the laws of the country you want to live in.
Can I find work in the Middle East as an expat?
There are plenty of jobs for expats in the Middle East. The region is known for its diverse economy and strong growth, so there's a great variety of career opportunities available.
In particular, the construction and finance industries in the region is flourishing and talent specializing in those fields are always in demand.
Project architects, architectural drafters, civil engineers, project managers, site surveyors, quantity surveyors, and many more professionals enjoy high pay and job security in the Middle East. People who work in these fields also are frequently given special incentives and other perks.
Meanwhile, there are numerous work prospects for those in finance. Among many others, the most desirable jobs are those for a chartered accountant, an investment banker, an actuary, a financial analyst, a financial advisor, a financial manager, a credit analyst, and a tax inspector.
Barclays, ANZ, Royal Bank of Canada, and HSBC are a few of the international banks with operations in the Middle East. These organizations regularly have unfilled positions and annually employ thousands of individuals.
Of course, occupations which are in demand globally will find that the Middle East is no exception. The region is always in need of doctors, teachers, nurses, and engineers.
Which country in the Middle East is the best for expats?
You have a lot of choices when it comes to where you want to live in the Middle East. There are some countries that are better suited for expats than others, depending on what you're looking for.
United Arab Emirates
If you want to live somewhere with a large expat community, then Dubai and Abu Dhabi in the UAE are probably your best bets. These cities also offer plenty of opportunities for work and play. They're known as some of the most luxurious places in the world!
The HSBC Expat Explorer survey found that the UAE is the fourth most popular country for expats, particularly because of the financial incentives of working there. The UAE has a solid reputation among expats and is especially well-known for its financial benefits.
The nation is praised for having a welcoming workplace environment; in fact, half of the respondents said it was superior to their own country.
It is hardly surprising then that the UAE has developed into a center for foreigners seeking to advance their professions. To increase their income, expats from all over the world focus on the seven emirates, which is a key component in persuading them to stay.
Excellent opportunities for lifestyle improvement are also available for young professionals under the age of 35, with many employment opportunities offering to increase their salaries by more than 50%.
The vibrant cities of Dubai and Abu Dhabi in the United Arab Emirates are the ideal places to network with other professionals in the Middle East as an expat.
Along with Shanghai and New York, Dubai is a favorite among expats as one of the top global centers for job advancement. Despite the somewhat high cost of living in Dubai, you'll have a higher standard of living than you would back home because to the great salary and quick rate of promotion.
The huge and diverse expat community, along with the widespread use of English, make it simpler for newcomers to settle in.
Bahrain
In the same survey, Bahrain followed the UAE as one of the best countries to live in the Middle East as an expat. The employment packages as well as the additional relocation perks that expats often obtained for moving are very attractive options for those looking for a career boost.
The most common benefits given to expats, according to the survey, are lodging allowance (given in 69%), airfare stipend (in 68%), and medical packages (in 64%).
Aside from a tempting compensation package, Bahrain appears to provide good prospects for career advancement.
Bahrain employs most foreigners in the healthcare, energy and utilities, educational, and hospitality industries. The nation's rapidly expanding population is increasing demand for personnel and services in the healthcare and education sectors.
For foreigners looking to settle in the Middle East as an expat, they will find that Bahrain is a safe, tolerant, and cosmopolitan location with a laid-back way of life. The 33 islands that make up the nation are a melting pot of nations and cultures, with the majority of foreigners residing in Manama, the capital.
Bahrain, despite it being a Muslim nation like its neighbors, is also widely regarded as being more liberal than Qatar and Saudi Arabia.
There is also the matter of cost, as many expats find that it is very simple and affordable to relocate to Bahrain. In comparison to property purchase prices, rental rates are some of the lowest in the Gulf region.
In freehold regions, foreigners are also free to buy and own property, and owners have the right to renewable residency permits.
Qatar
In terms of livability, luxury, and opportunities, Qatar is highly regarded in the Middle East. In Qatar, you can find a developed country with a multitude of possibilities for entertainment and nightlife.
Due to its modest size and immunity from the majority of the economic and political unrest in the region, Qatar used to not be as well recognized as some of its Middle Eastern neighbors.
However, Qatar's petrochemical reserves are substantial compared to the size of its landmass and have greatly increased its economic prosperity over the years. Today, it is one of the world's richest nations.
The small, relatively new nation has recently attracted favorable attention on a global scale thanks to its rising economy, desire to invest its wealth in enhancing the lives of its citizens, and establishment of educational and cultural institutions.
Additionally, even you can find Qatar a pleasant, safe area to live with a lot to offer, it is also a good starting point for trips when you want a change of scenery or climate.
Within the area, transportation is simple, practical, and reasonably priced. Just reserve one of the frequent, brief flights to Jordan, Bahrain, Abu Dhabi, Dubai, and so forth. Beyond the Middle East, travel is extremely doable to places in Africa, Europe, and Asia.
As such, if you want to live in the Middle East as an expat, Qatar is an excellent option to add to your prospects.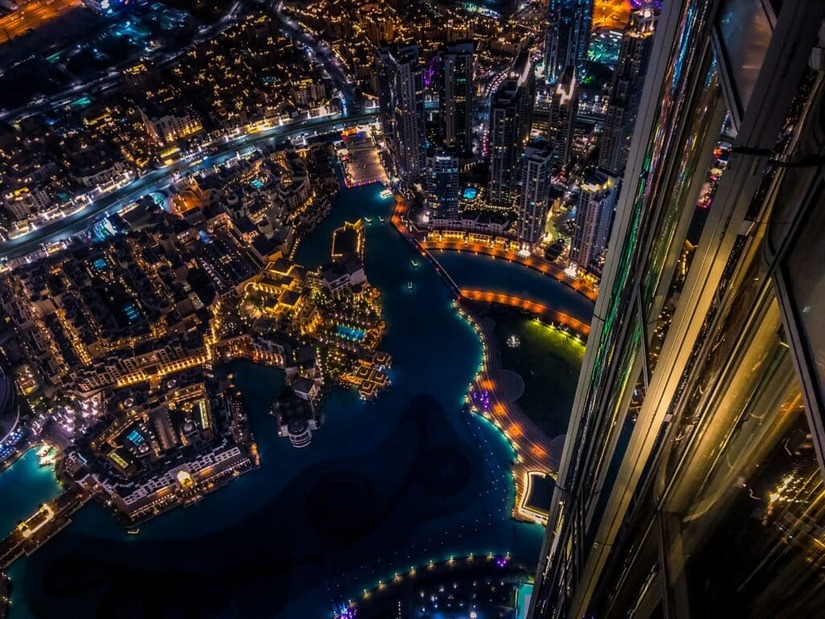 Conclusion
You'll find that there are many reasons to live in the Middle East as an expat. The weather is warm year-round, and there are plenty of jobs available if you know where to look. You might even make more in the region than what you were making in your home country.
The Middle Eastern region is a diverse one, with many different cultures and languages. And as long as you respect those laws, traditions, and cultures, you can find that it is easy to assimilate into your new home.
Pained by financial indecision? Want to invest with Adam?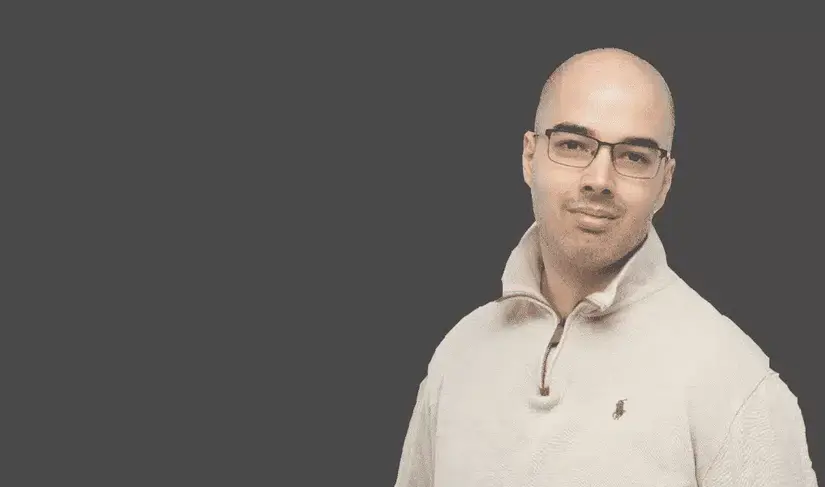 Adam is an internationally recognised author on financial matters, with over 622.7 million answer views on Quora.com, a widely sold book on Amazon, and a contributor on Forbes.