Are you a digital nomad? If so, congratulations. You are part of an increasingly growing group that gets to travel the world while working their dream job.
If not, then maybe the thought of traveling the world while keeping your day job might have crossed your mind. When it comes to jobs for digital nomads, there's more than one way to land that perfect package of flexibility, mobility, and income that all travelers need.
In this article, we will be talking about the best ways for freelancers and entrepreneurs alike to find work as a digital nomad.
If you are looking to invest as an expat or high-net-worth individual, which is what I specialize in, you can email me (advice@adamfayed.com) or WhatsApp (+44-7393-450-837).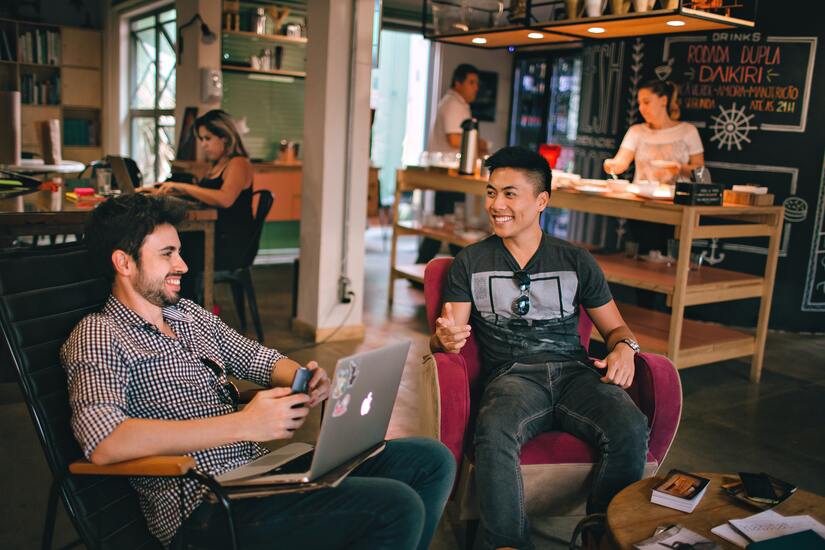 Why are digital nomad jobs growing?
The digital nomad job market is growing because of the flexibility and ease of working remotely due to advancements in information and communications technology all over the world.
While it was a thing before the pandemic, it was not until the virus hit that many countries began accepting digital nomads as legitimate workers and a good source of foreign investments.
In fact, it was due to this that many have begun offering digital nomad visa packages to remote workers that give them residence as long as they meet a certain income from abroad.
Digital nomads can work from anywhere in the world, regardless of where their physical office is located. Hence, they don't have to commute every day. The ability to be free of such confines has made it easier for people who want flexibility in their careers to hop from country to country.
How do you find jobs for digital nomads?
To find online remote jobs, you'll first want to look for job listings online. You might be able to find a company that is hiring and looking for people with your skills.
Many companies will post their openings on job boards like Indeed or LinkedIn, but there are also other ways of learning about available positions that don't involve searching through hundreds of listings at once:
Use tools like Upwork or Freelancer (and their competitors) as search engines for finding work by keyword or location or skill set.
These sites tend not only to have more listings than any one site could ever keep up with but also allow you to filter results according to what kind of work you're looking for, such as "writing" or "design".
Social media sites such as Facebook Groups can also be excellent resources when searching for remote opportunities and jobs for digital nomads. Many communities host regular events, both physical and digital, where members can connect with potential employers and colleagues alike.
What are the best jobs for digital nomads in 2023?
Freelance Digital Marketing Consultant
One of the most popular jobs for digital nomads involve marketing. If you're interested in a career as a digital marketing consultant, you'll need to know what it entails and how much you can expect to make.
Digital marketing consultants help their clients improve their websites by analyzing traffic data and making recommendations on how to increase traffic.
They also advise companies on which social media platforms or other online tools would be best for promoting their products or services, as well as creating content for those platforms.
In order for someone to become a freelance digital marketing consultant, they must have experience with SEO or search engine optimization, PPC pay-per-click advertising, social media management and content creation.
It also helps if they have knowledge of online analytics tools such as Google Analytics or HubSpot too. Other skills include copywriting, proofreading, and copyediting; web design; data analysis and statistics; video production and editing skills.
Web Developer and Digital Designers
Web developers are in high demand everywhere and can work from anywhere. As such, they are one of the most popular jobs for digital nomads.
They have a variety of skillsets, but they typically need to be familiar with multiple programming languages and coding frameworks.
Web development is one of the fastest growing jobs for digital nomads, with overall employment for web developers and digital designers expected to increase by 23% between 2021 and 2031, which is substantially faster than the average for all occupations, according to data by the United States Bureau of Labor Statistics.
Over the next ten years, there are expected to be, on average, about 21,800 opportunities for web developers and digital designers. Many of those positions are anticipated to be brought on by the need to replace workers who change careers or leave the workforce due to retirement.
With the rise of the "gig economy", web development is a great way to make money as a digital nomad. There are many different types of software projects that can be done remotely, from custom websites and mobile apps to large-scale enterprise solutions.
Software Engineer / Developer
Software engineers and developers are the people who build the software that makes things like websites and apps possible.
Like web developers, they are in high demand, so you can make a lot of money as a software engineer or developer if you want to go into this field. Many positions also enjoy flexibility as part of their benefits, allowing you to work remotely from anywhere in the world.
These positions are also future-proof. From 2021 to 2031, it is anticipated that employment of software developers, quality assurance analysts, and testers will increase overall by 25%, which is substantially faster than the average for all jobs, according to US statistics.
Over the next ten years, there will, on average, be about 162,900 opportunities for software developers, quality assurance analysts, and testers, making them excellent jobs for digital nomads.
Social Media Manager
Social media managers are also those positions that are in high demand, and the field is growing rapidly.
If you're interested in social media but don't want to work for a company that will restrict your location, this could be an ideal job for you. Social media managers can work remotely from anywhere with internet access.
The demand for their services will continue to grow as more businesses realize how important it is to have someone who understands how their customers use social platforms like Twitter or Facebook.
Digital transformation will continue to change how business is done all over the world, and knowing how to navigate and market businesses through different social media platforms makes being a social media manager one of the best jobs for digital nomads.
Online Researcher / Writer / Editor
Being an online researcher / writer and editor is one of the most popular options for anyone looking for a job that allows you to work remotely and travel the world.
These positions can be seen as one of the "definitive" jobs for digital nomads as it is most often gig-based and contractual.
You can find jobs on sites like UpWork and many other websites. You'll be able to work from anywhere in the world, as long as there's internet access available.
Online Language Teacher
This is a great option if you are already fluent in the language that you want to teach, or have studied it at university. It is also one of the jobs for digital nomads that was already popular even before the accelerated digital transformation spurred by the pandemic.
Being an online language teacher is ideal if you have a passion for languages and would like to share it with others.
An online teaching position can be done from anywhere in the world, so long as there is internet access available. You could even set up your own business as an online language teacher abroad if you can manage the work involved.
Remote Customer Service Representative
You can be a remote customer service representative in any industry. You just have to know how to use the tools and platforms that are available, like Skype and Zoom.
This is one of the most varied of all jobs for digital nomads, as the needs of different companies vary from case to case. As such, the requirements might also vary depending on the position.
You can work from home, or you can work from a coworking space if there's one nearby. You can also set up shop at an internet cafe or coffee shop if you prefer the social aspect of being around other people while you work.
Virtual Assistant
A virtual assistant is someone who provides administrative support to clients remotely. The job requires you to be able to multitask and be efficient when working on multiple projects at once, so you'll need the organizational skills to keep track of your schedule and deadlines.
In addition, it's important that you have good communication skills so that clients feel comfortable reaching out if they have questions or concerns about their projects.
You may also act as a consultant for them on occasion–for example, helping them choose which software programs would best suit their needs based on their budget or experience level with computers–so being knowledgeable about different types of software and technology is beneficial too.
While there aren't any specific certifications required for this position, most employers prefer candidates who have some type of background in customer service work like retail or hospitality jobs because these industries often require similar skills.
As long as you meet these requirements, being a virtual assistant is one of the best jobs for digital nomads.
Copywriter and Copyeditor
If you're a writer who wants to work remotely, copywriting might be your ticket. Copywriters write in a way that resonates with their audience and sells products or services.
They must be able to communicate clearly and concisely–think of it like being an effective salesperson through your words alone.
Copywriters tend to work for advertising agencies or marketing firms, while others freelance on their own as independent contractors.
You can also find copywriters and copyeditors working for companies directly via platforms like Upwork or Fiverr, making them a popular choice for jobs for digital nomads.
Graphic Designer / Artist
Graphic designers are responsible for creating the visual elements of a project. They may be responsible for creating logos, websites and advertisements. The job involves using computer software to create images that will be used in print or online media.
Like writers and editors, these positions are output-based, often contractual jobs, which makes it great jobs for digital nomads as they offer a lot of flexibility.
To become a graphic designer, you need to have good drawing skills and an understanding of design principles such as layout, color theory and typography.
You should also have knowledge of current trends in the industry so that you can keep up with new technology such as digital printing methods which require different skills than traditional offset lithography printing methods.
Translator
If you're bilingual, a translator is a great option for the digital nomad lifestyle.
Translators are often freelancers and can work remotely, so they are great jobs for digital nomads. Translators have a flexible job that pays well and allows them to travel the world while working on your laptop or tablet.
You'll need excellent writing skills and knowledge of both languages in order to succeed as a translator. You'll also want some experience translating documents from one language into another so that employers know what kind of quality work they'll get from you.
Translators can also market their services on an occasional, contractual basis via platforms like Upwork or Fiverr.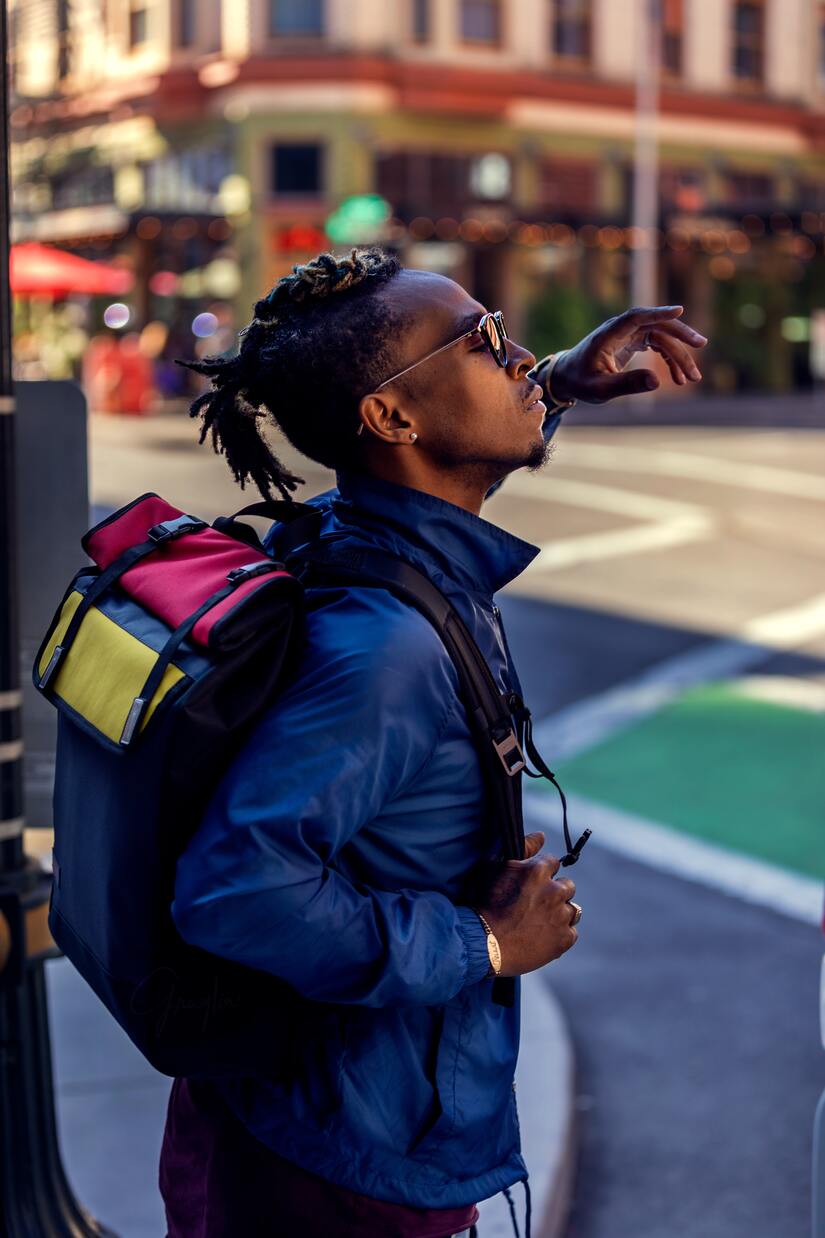 Video Editor
If you're looking for a digital nomad job that can be done from anywhere in the world, video editing is a great option.
There are lots of tools available online to help you learn how to edit videos and get started as an amateur editor. A good computer and software will also be necessary–you don't want your laptop crashing while on the go!
As with any other job, it's important to know what your skills are before signing up as a freelancer or employee with any company.
Data Entry Specialist
Data entry specialist jobs are among the most common jobs for digital nomads.
Data entry specialists need to be fast at typing, have a computer and internet connection, and be able to work independently. They can work from home or from coffee shops if they prefer some social interaction over total isolation.
Data entry specialist jobs are relatively easy to find and many companies need them for various projects. Some of these projects include data entry from paper documents or scanning old files into electronic formats.
Tech Support Specialist
Tech support specialists help users fix technical problems.
They are usually available 24/7, so you'll need to be able to work independently and not get stressed out by constant emails or phone calls. You also need to be patient, empathetic and good at problem solving.
Aside from these requirements, technical support specialists must have a good knowledge of computer systems, software and hardware. They need to be able to keep up with the latest developments in technology and learn new software quickly. Excellent customer service skills are also essential.
If you have the skills, then these positions can be great jobs for digital nomads.
Remote Landlord / AirBnB rental business
While this particular income stream might need an already existing investment on real estate on your part, being a remote landlord and having a stream of income from rental properties is one of the best ways to become a digital nomad.
As long as you can hire services to handle the nitty-gritty of managing your properties, you can have the freedom to travel and live anywhere in the world while earning money.
As with any new venture, there are risks involved with this job but if done right it can be very profitable as well relative to other jobs for digital nomads.
If you've got the necessary funds, one way to start is to find an apartment building that needs repairs or renovations, as these tend to be cheaper than properties on the market. Then once you make the renovations yourself, find tenants who want to rent those properties.
The best part is all of these can be managed separately through professional services firms, accountants, property managers, and even financial advisors. As long as you can conduct your business through the internet, you never have to be physically there.
Digital Entrepreneur
Digital entrepreneur is a term used to describe an online business owner who makes money through digital platforms. Digital entrepreneurs are not limited to a specific industry, but they can make money in a variety of ways.
Some examples include:
Selling products or services online (e-commerce)
Offering paid membership sites where users get access to exclusive content and/or tools for their website or blog (membership sites)
Creating free resources that attract traffic from search engines like Google and Bing, then monetizing those visitors via advertising
These positions are not as accessible as the other jobs for digital nomads on this list. However, if you already have an online business set up, then becoming a digital nomad will be a breeze.
Content Creator / YouTuber
While it may be unconventional, being a YouTube content creator is a perfect job for digital nomads because it's something you can do from anywhere in the world. The only thing you need is a computer, internet access, and a mind for content.
If you're interested in becoming a YouTube content creator, here are some tips:
If someone wants knowledge but doesn't know where exactly should look then chances are good they'll find it somewhere within YouTube's vast library of educational material created by everyday individuals just like yourself who have taken advantage of the platform to make a living.
Conclusion
For the most part, digital nomads are self-employed. They need to be able to work from anywhere and have their own business. This means that they need jobs that allow them to do just that.
Fortunately, as the digital nomad movement grows in popularity, so too does the number of remote job opportunities.
Remote workers can choose to work on a part-time or full-time basis, depending on their preferences and needs. Many people choose to combine their online profession with other income sources such as freelancing or consulting gigs.
The first step for finding the best digital nomad jobs in 2023 is knowing what skills you want to use as a freelancer or entrepreneur—and then finding out if those skills are in demand where you want to live.
There are many jobs that are perfect for digital nomads. If you're looking for a way to earn money while traveling, these remote gigs can be a great option. You can find them online and apply from anywhere in the world.
Pained by financial indecision? Want to invest with Adam?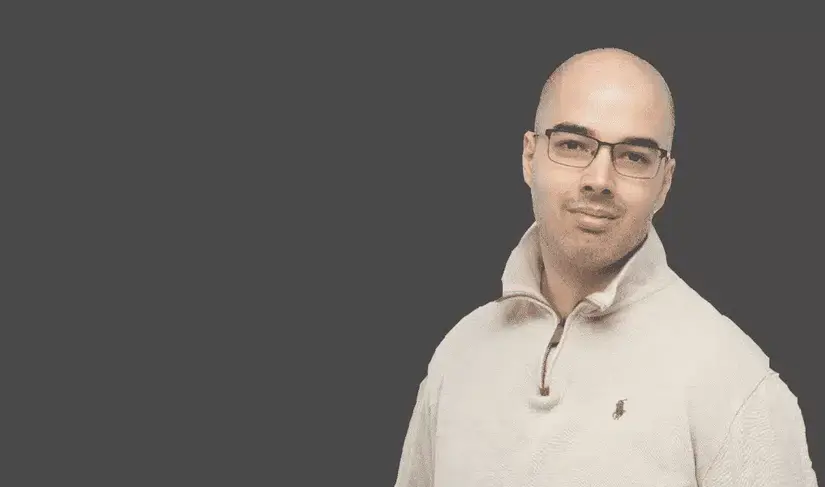 Adam is an internationally recognised author on financial matters, with over 666.9 million answer views on Quora.com, a widely sold book on Amazon, and a contributor on Forbes.