11 Best Banks for Digital Nomads
If you are looking to invest as an expat or high-net-worth individual, which is what I specialize in, you can email me (advice@adamfayed.com) or use WhatsApp (+44-7393-450-837).
Introduction
What you're going to do with your money may be on your mind if you're just beginning your career as a digital nomad. It seems wonderful to live or even just go abroad, but what about ATM fees, and rates of currency conversion? Is there a method to keep away from them?
The best banks for digital nomads (and international travellers) are discussed in this article.
The Banking Problem of Digital Nomads
Since 1800 BCE, banks have existed.
And if we're being completely honest, it sometimes seems like not much has changed.
Today's digital nomads have a challenge because banks are largely made for individuals who dwell in one place. They share a street address and are responsible for the same monthly expenses.
The best banks for digital nomads must be adaptable and capable of handling several duties. Your typical regular bank simply won't do.
And that's only the start.
The bank is there to collect their charge as soon as you start sending or spending money internationally. They want payment for:
Exchange the currency
Make the international transaction
Withdraw money from an ATM
Why Banking is Important for Digital Nomads
Even if most nomads would rather seek for their next flight than travel bank cards, banking is still an essential concern.
What happens when you have to deal with several currencies? When you're always on the go? When do you have to get paid? Nobody likes to be charged monthly banking fees.
These are just a few of the reasons why you should have more than one bank account, or at least one that suits your needs.
Best Banks for Digital Nomads
1. Charles Schwab: Best Bank for American Digital Nomads
Charles Schwab is a no-brainer for American digital nomads when it comes to banking.
The fact that your debit card will function at ATMs in over 200 countries is the primary draw for Americans looking to register a digital nomad bank account with Charles Schwab.
The ATM will tack on the same foreign transaction fees for your debit card as it would for the majority of other banks when you input your card.
However, the magic occurs at the end of the month when Charles Schwab reimburses all ATM costs, providing you use ATMs that are compatible with Charles Schwab.
You may use your Charles Schwab card anywhere, including the Middle East, Europe, and Latin America, and you'll always be able to locate an ATM that accepts it. In fact, it's frequently more difficult to discover an ATM that doesn't work with it.
How can you determine whether an ATM in another country will work with your Charles Schwab bank card? All you have to do is search for an ATM with at least one of the icons below:
Plus
Star
Money Pass
Interlink
In addition to collecting a nice chunk of money per month for the frequently double-digit costs that overseas ATMs charge, Schwab has a $0 foreign transaction fee policy for any things purchased abroad with your debit card.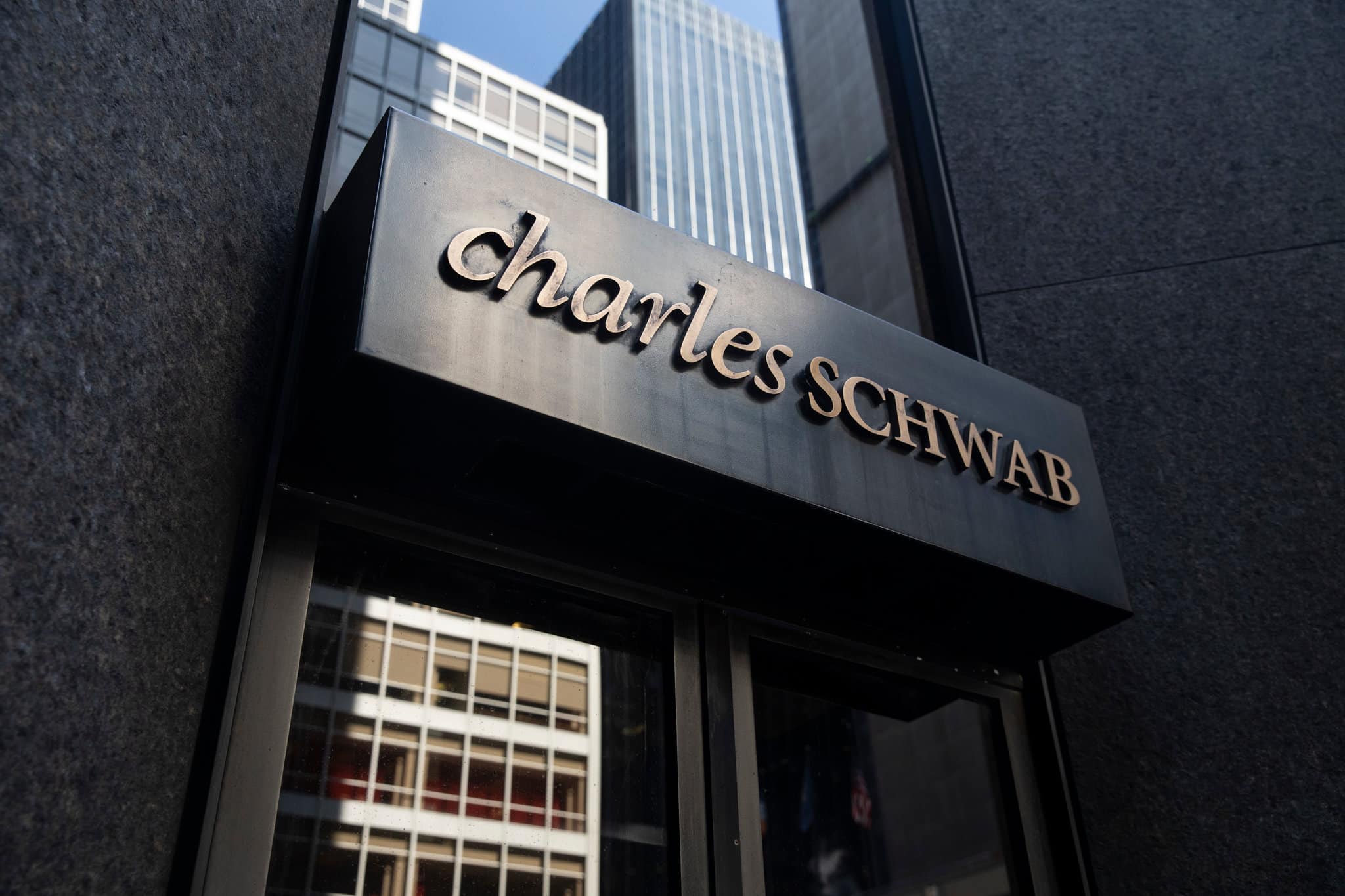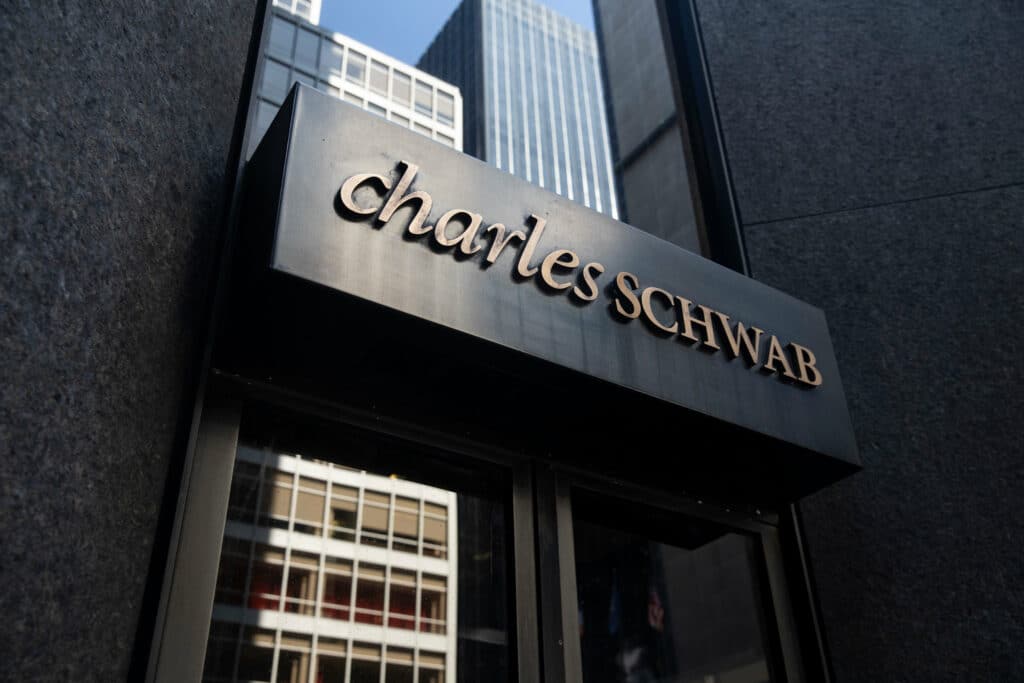 2. Monzo: Best Bank for British Digital Nomads
Online banking is increasingly becoming a popular choice for tourists. So, if you're a British citizen, Citizen, Monzo may be one of the best banks for digital nomads in your situation.
Monzo provides the same benefits whether you're in London or Bangkok, and you'll never have to worry about a brick-and-mortar bank requiring you to visit them in person to address a card issue.
Instead, there are no monthly minimums, no overdraft fees, and you may open a free account from anywhere.
Additionally, Monzo has appealing ATM policies (although Charles Schwab's is tough to match if you have dual citizenship). You may use any ATM in the European Economic Area (EEA) without paying a charge whilst you're there.
You may withdraw up to £200 once per month from non-EEA nations. Monzo will charge you 3% more on each additional money you withdraw if you go above this limit.
Anywhere Mastercard is accepted, you may use your Monzo bank card to make purchases without paying additional conversion or international transaction fees.
So you might be able to get away with taking out £200 in cash, depending on where you're conducting your digital nomad banking.
The currency rates used by Monzo, however, are those of Mastercard, which are frequently higher than the benchmark interbank rate.
3. N26: Best Bank for European Digital Nomads
For Europeans, selecting the best banks for digital nomads is frequently simple. After making an unsuccessful attempt to enter the American market, N26 is a German bank that mostly caters to nations in Europe.
Since they are an online bank, anybody having a smartphone and a residence address that has been approved by the N26 countries may open an account with them. Opening an account is free, and they claim you can do it in only eight minutes.
Most of us are tech savvy because we are digital nomads. Therefore, utilizing the virtual Mastercard from N26 can satisfy your financial demands.
However, it's no problem if you would rather have a real debit card; just purchase one through the N26 app and pay the one-time delivery cost.
If you're the kind of digital nomad who barely makes ends meet each month, you won't have to worry about N26's deposit charge if your balance is less than €50,000.
Is €50,000 to you nothing at all?
If so, you would probably be better off upgrading to a premium N26 account or choosing another banking service from this list.
Here is a link to N26's webpage. Their offerings change depending on the locale. To be sure you're reading the right page for your nationality, check the upper left corner of their webpage.
4. Monese: Best Alternative Bank for European Digital Nomads
The best among the best banks for digital nomads is N26, which is difficult to surpass. But Monese is a viable option if N26 doesn't fulfil all of your requirements.
If English is not your first language, you will value Monese's 14-language customer care staff, which covers almost all linguistic regions within the 20+ European nations they support.
Additionally, Monese enables the opening of accounts in the Euro, British Pound, and Romanian Leu currencies.
With other Monese account holders, consumers may send and receive an infinite number of free money transactions, regardless of their location or currency.
Digital nomads may occasionally encounter difficulties when it comes to banking at ATMs. However, because Monese utilizes a debit Mastercard, you may withdraw cash from any ATM that accepts Mastercard.
But everything isn' rosy all the time. The four banking tiers offered by Monese are Starter, Essential, Classic, and Premium. Fees for accounts range from £0 for Starter to £14.95 for Premium.
Monese might not be the best option for you if you frequently plan to withdraw cash from an ATM. If you're on the Starter plan, there is a £1.5 withdrawal fee. The minimum free withdrawal amounts will thereafter rise from £200 to £1,500 with each more expensive plan.
However, Monese could be an excellent choice if your digital nomad bank account's objective is to utilize it for cashless transactions or free money transfers between customers.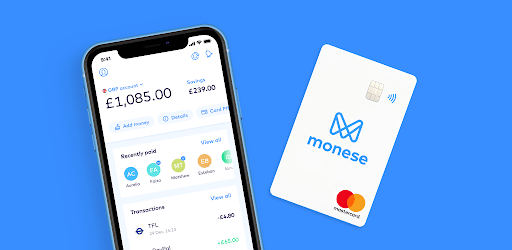 5. Stack: Best Bank for Canadian Digital Nomads
When trying to create a bank account for a digital nomad, STACK probably isn't the first choice that springs to mind if you're from Canada. This is so because STACK is more of a reloadable Mastercard than a bank.
Take a close look at the benefits of using a STACK card before you complain about the labor required in making sure you have enough money on it when traveling. Among the advantages you'll enjoy are no foreign exchange costs, no ATM withdrawal fees, and good exchange rates for more than 150 different currencies.
You may use your card anyplace that Mastercard is accepted because STACK and Mastercard are partners.
At approved merchants, you may even benefit from quick cash-back incentives. And that's without using a credit card to charge up debt.
Additionally, if your clients utilize STACK, they may pay you without incurring any expenses for either side if you work with them.
Alternatively, you might be able to get paid up to two days early than normal if your company issues you a monthly payment.
6. Wise: Best Bank for Cheap Money Transfers
It's "wise" to think about opening an account with Wise even if you decide to open another digital nomad bank account on our list.
The fact that Wise is more inclusive than many banks to this point is one of its most noticeable qualities. Anyone from any country can register for an account.
Additionally, you may send money to 80 other countries at incredibly affordable costs. Additionally, your account may store over 54 different currencies.
The benefit?
As one of the best banks for digital nomads who frequently change countries, Wise helps you avoid expensive foreign transaction fees. Additionally, you may configure your account to accept payments from clients in ten different nations.
They will achieve this by giving you a unique U.S. routing number, Euro IBAN, etc.
You may also get a Wise card that works in more than 200 countries for for $9. Or, make things straightforward by using Apple or Google Pay.
Since Wise is more of a low-cost money transfer service that is perfect for digital nomads dealing with several currencies, calling it a "bank" is a bit of a stretch.
The demands that digital nomads and non-nomads alike have on their financial services are changing, though. Wise is therefore here to stay.
7. Revolut: Best Bank for Digital Nomads Who are High-Income Earners
Standard, Premium, and Metal are the three banking levels that Revolut offers to its customers.
The standard comes with more than 140 currencies, which you may exchange at market rates, and has no monthly fees. At their 55,000+ ATM locations, you may withdraw money without paying a fee and exchange up to $1,000 every month without any further costs.
Additionally, Revolut offers its Standard customers free access to $1,200 in out-of-network ATM withdrawals each month. Can you say, "the dream of the digital nomad? "
The monthly prices for Revolut's Premium and Metal levels are $9.99 and $16.99, respectively.
These options, which pay 0.07% instead of 0.05% APY, are obviously the ideal if you want to maintain a lot of money in your digital nomad bank account.
Depending on the plan, you can also be qualified for benefits like LoungeKey Pass access, international medical insurance, insurance for lost or delayed baggage, insurance for missed flights, and worldwide fast delivery.
You may also send 10 international transfers for free each month to any bank account that is not affiliated with Revolut, regardless of your tier.
Furthermore, transactions between Revolut accounts are cost-free.
Revolut is an alternative to think about if you like the idea of having a bank where you hold your bitcoin and vice versa. All tiers of consumers can trade up to $200,000 worth of cryptocurrency for no costs each month.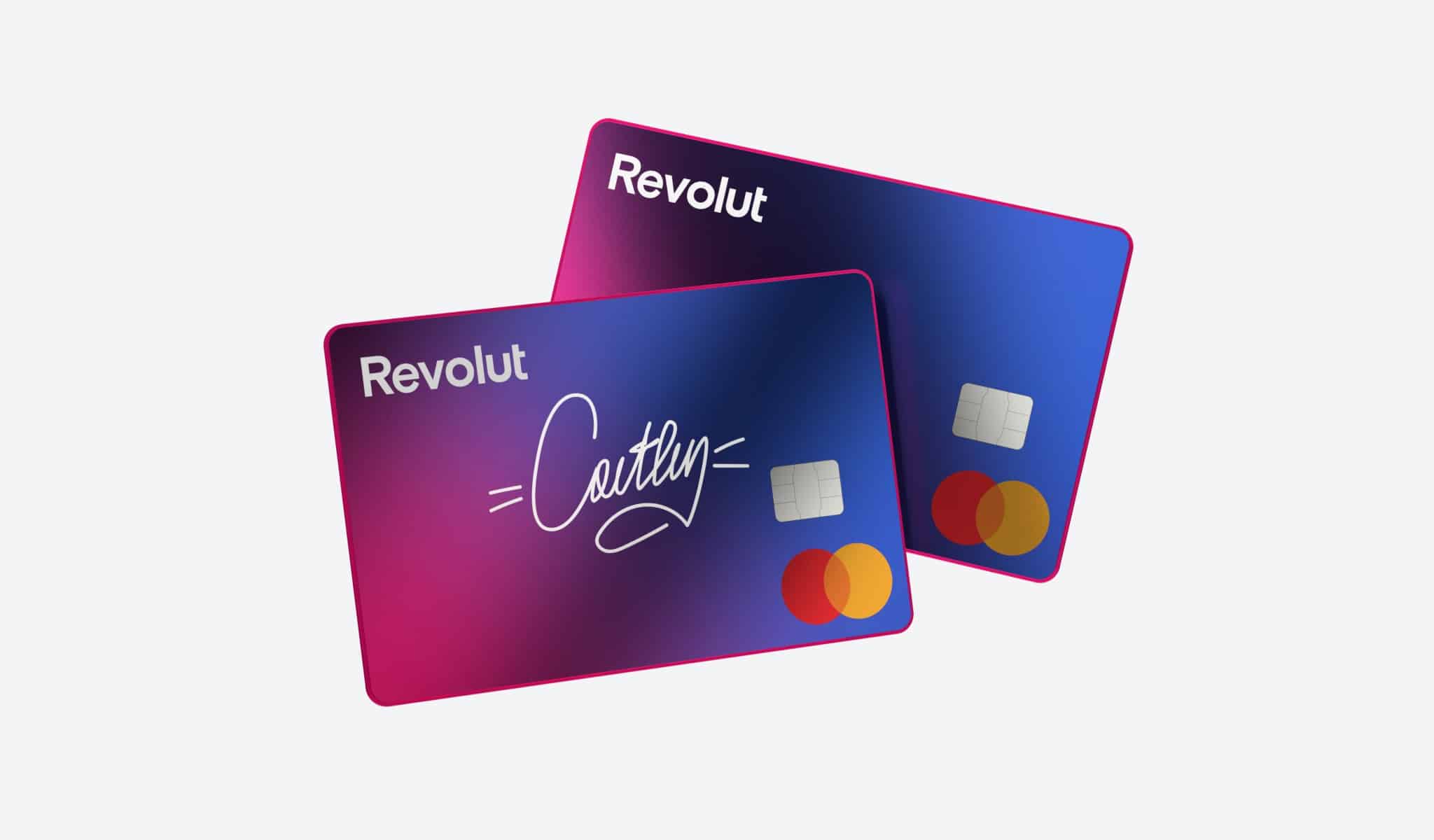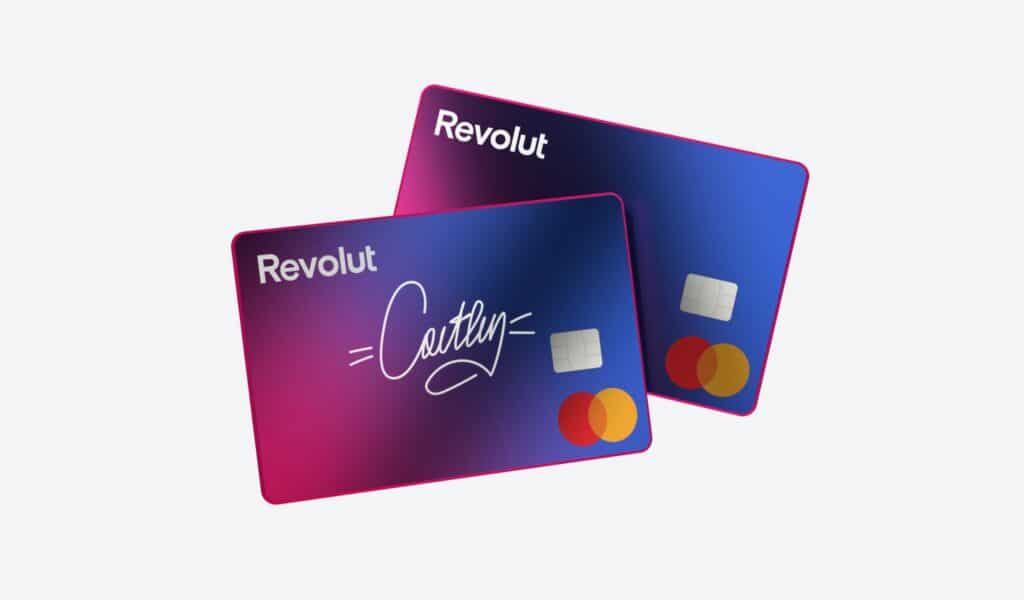 8. Payoneer: Best Bank for all Nationalities
The fact that bank alternatives are nearly usually only available to people of particular countries—most frequently, nationals from more developed countries—is one of the main problems with banking for digital nomads.
Payoneer is a game-changer for travellers with few banking choices because of this. Payoneer makes local bank account withdrawals possible in more than 150 different nations and currencies.
Additionally, it's one of the best banks for digital nomads who own a company that accepts payments in a variety of various currencies.
Payoneer provides its users with a wealth of services, from the ability to convert client payments into their own currency (or the currency of the nation you are in) to the ability to pay VAT for their online store without incurring any expenses.
The very best?
Everything can be done using their user-friendly app.
Each bank has disadvantages, of course. If you transfer money to a non-Payoneer account, Payoneer will impose a transaction fee of up to 2%.
In addition, if your account is inactive for a year without any activity, they charge you a cost of around $30
9. Starling: Best Bank for British Business Owners
Starling is a fantastic bank for digital nomads that is particularly specialize for British business owners. However, if you're from the U.K. Starling, a resident and a proprietor, is someone to consider.
Digital nomads have access to a 100% digital business bank account from Starling that allows them to manage their funds from any location at any time. You may contact Starling by phone, chat, or email thanks to their round-the-clock customer service.
Try doing that with a conventional, physical bank!
There are no monthly costs associated with your business account and you can add accounting for only £7 more per month.
Additionally, you can open accounts in both euros and dollars for £2 and £5 per month, respectively. If you operate with a lot of EU clients, that is a great cost-saving solution. and clients from America.
As if things couldn't get any better, Starling will let you to do your digital nomad banking while traveling without being charged for ATM or international transaction costs.
If spending too much time traveling makes you want to establish roots in the United Kingdom Over 400,000 British companies trust Starling with their money, so you'll still be in excellent hands. I think we can all agree that there aren't 400,000 British entrepreneurs traveling the world as digital nomads.
Starling also provides individual bank accounts if you don't run a business. If you wish to contrast it with Monzo and other banks, it is something to take into account.
10. Citibank: Only Best for Countries with Citibank
If your travels are limited to Citibank-based nations, Citibank qualifies as one of the top banks for digital nomads due to its global presence.
Fortunately for the traveler, Citibank has offices all over the world.
You may use any ATM worldwide for free withdrawals if you create a Citibank account. Despite having a Charles Schwab account, I frequently use my Schwab card to make cash withdrawals at Citibank ATMs.
The absence of international transaction fees on Citibank's debit card is another perk.
Furthermore, performing your digital nomad banking with Citibank is useful since there are many Citibank branches across the world, which is helpful if the nature of your employment makes it simpler to have in-person interactions at a bank.
11. Paypal: Best Bank for Digital Nomads with Limited Options
Probably not a new "bank" to you is PayPal. And that's precisely why, if you reside in a nation where banks with respectable travel policies are nonexistent, it makes it a fantastic alternative for your banking requirements as a digital nomad.
One can open a PayPal account if they are residents of one of more than 200 nations and territories.
After completing the simple sign-up procedure, you may make payments to your providers, make purchases, get compensation for freelancing work, and save your money online.
If you want to invest in digital assets, PayPal has even launched a cryptocurrency function.
You've probably heard of PayPal's exorbitant fees, whether or not you've ever used it. One of my clients uses PayPal to pay me, and I can attest from personal experience that these costs may seriously hurt your bottom line.
PayPal increased their costs in August 2021 from the already exorbitant 2.9% plus a 30 cent transaction charge to 3.49% plus a 49 cent transaction fee.
The unfortunate truth is that many people throughout the world lack access to respectable choices for banking overseas. PayPal can therefore provide many people the flexibility to live as digital nomads.
Pained by financial indecision? Want to invest with Adam?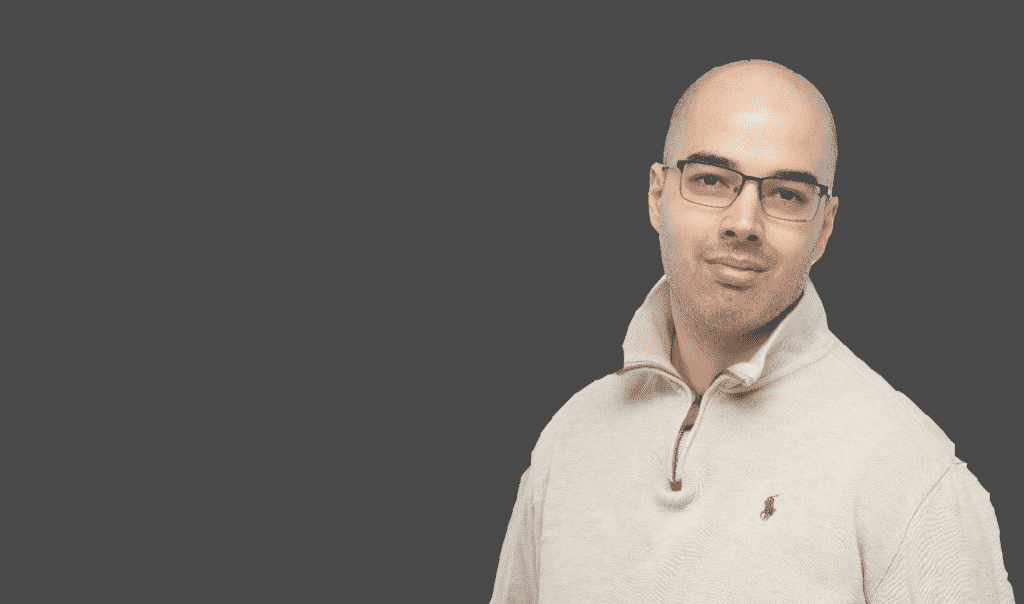 Adam is an internationally recognised author on financial matters, with over 583.9 million answers views on Quora.com and a widely sold book on Amazon and a contributor on Forbes.