The technology sector has generally flourished even amidst the COVID pandemic, and if you're looking for the top tech companies to work for this year, this article is for you.
Landing a job in the tech industry will surely be beneficial to your career (and wallet), whether you're just starting to join the world of the employed or have been eyeing a specific role for years. If you're ready to break new grounds then read on.
Top Tech Companies to Work For: Google
Almost everyone is familiar with Google. While the search engine is a common feature of most people's life, the corporation also employs individuals who are in charge of providing a wide range of services globally. Without a doubt, Google is a global leader in the IT sector. This US-based corporation is renowned for having a friendly and effective work environment.
Google works on a variety of initiatives with both internal and external teams. Google has openings for a variety of jobs, from cloud engineering to data center duties to software and hardware development. They also open internship roles, part-time jobs, and temporary opportunities if you're a student or prospective graduate.
Top Tech Companies to Work For: Microsoft
American company Microsoft is a recognized brand across the world that was founded in 1975 and has played a leading role in the development of some of the most cutting-edge technology over the years. Employees of Microsoft come from numerous nations because it is an international corporation. The business takes pleasure in being inclusive and varied, and it often hosts skill-showing events for employees with impairments.
Students, fresh graduates, and seasoned IT workers all have a variety of job options at Microsoft. The organization works with various tech-related fields, including cloud computing, artificial intelligence, and software development. The guiding principles of Microsoft are autonomy, passion, and empowerment.
Top Tech Companies to Work For: TCS
One of the greatest tech businesses to work for as a newbie is Tata Consultancy Services (TCS), which is a Mumbai-based unit of the well-known Tata Group. The global multinational corporation was established in 1968 and provides IT services in 46 nations. On LinkedIn's list of the top companies for 2022, the company has earned the top slot.
Job positions at TCS are available for recent graduates, experienced pros, and women professionals wishing to restart their careers after a hiatus. Research, development, and innovation are all advanced by an inclusive and varied workforce. Automation, analytics, blockchain, artificial intelligence, cybersecurity, IT consulting, and sustainability are just a few of the many fields and businesses that TCS operates in.
Top Tech Companies to Work For: IBM
Since its founding in 1911, IBM (International Business Machines) has been committed to giving various organizations all around the world access to computer-based services. The business is well-known throughout the world and has been instrumental in advancing digital transformation. This US-based business is famous for creating affordable hardware and software solutions for residential, commercial, and industrial application.
The focal point of IBM's workplace philosophy is inclusivity. The business is committed to using knowledge, reason, and science to advance social and human situations around the globe. IBM cultivates an environment that values communication, cooperation, and trust in the workplace. The business is also environmentally concerned and seriously considers its social duty. Work-life balance is supported by the accommodating workplace as well.
Top Tech Companies to Work For: Tesla
Electric vehicle company Tesla was founded in 2003 for the purpose of advancing sustainability. As a pioneer in creating cutting-edge technologies for electric and self-driving automobiles, the firm has gained international recognition. Elon Musk's creation, Tesla, has become well-known for its ingenuity, sustainability, and creativity.
Professionals looking to join the team are given a straightforward yet compelling message by the organization. The emphasis is on talent and the drive to produce outstanding work and achieve a better future.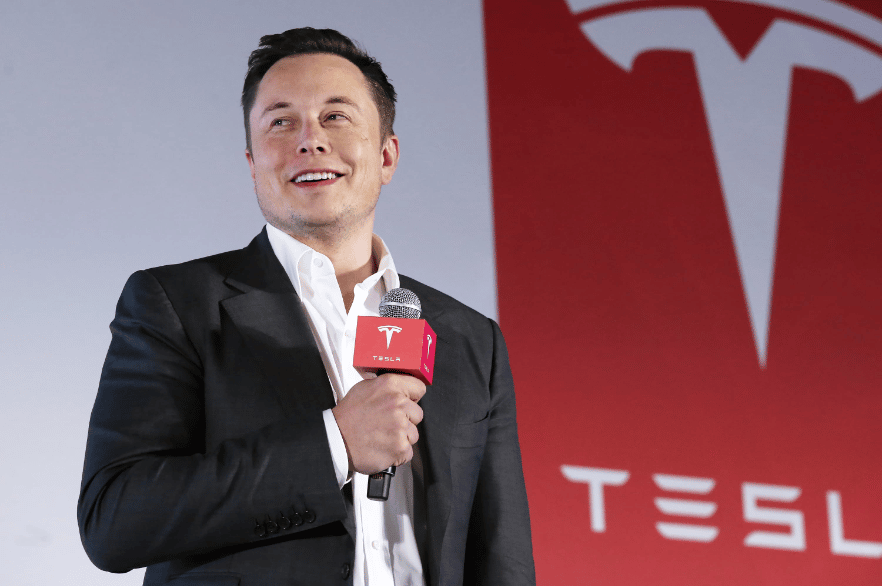 Top Tech Companies to Work For: Nvidia
Established in 1999, Nvidia has been a major manufacturer of graphics processing units (GPUs). The business has quickly and for quite a long time gained favor among tech aficionados. Nvidia hardware is a favorite among gamers, making it one of the market's technological leaders. With its modern technologies and parallel computing services, the company has consistently altered the gaming industry.
The company's capabilities are no longer restricted to the gaming industry since a long with producing some potent robots and autonomous vehicles, it now also provides services in the medical care and entertainment sectors. Opportunities exist for Nvidia in the development of hardware, artificial intelligence, graphics, data centers, and research.
If you are driven to create cutting-edge technology tools and solutions that will enhance human existence, Nvidia is one of the top tech companies to work for.
Top Tech Companies to Work For: Apple
In terms of global market share, Apple is another market leader. In order to position itself as a trendsetter in the sector, the company has raised the bar and outperformed many other well-known tech firms. Through the variety of items it offers, such as Mac, iPhones, and wearables, Apple has also become a lifestyle brand.
The main focuses of Apple are inclusivity and creativity. The business is looking for experts who are zealous about achieving their goals and have the guts to dream big. In the organization, emphasis is placed on individual and team growth. Apple offers employment possibilities in a variety of support services, including hardware, software, Apple retail, artificial intelligence, and machine learning. According to Apple, every employee should be able to work in a setting that is both secure and encouraging.
Top Tech Companies to Work For: Amazon
Since its founding in 1994, Amazon has grown to become a major global eCommerce hub. The company provides a wide range of services, including cloud computing, artificial intelligence, robots, digital streaming, and more. The international market has benefited greatly from technology developments thanks in large part to Amazon.
Amazon presents career opportunities for seasoned professionals and students searching for internships to explore and add to their knowledge base. The business has openings in numerous locations in addition to its subsidiary businesses. There are lots of jobs in many different departments, from operations & IT support, marketing, and security engineering to business intelligence, data science, human resources, and hardware development.
Top Tech Companies to Work For: DataToBiz
One of the IT sector's quickest -growing solution providers, India-based DataToBiz offers market-leading products like an AI-powered platform for creating questions called PrepAI and an all-in-one smart recruitment service known as HireLakeAI.
Clients of the business come from the West, the Middle East, and other regions of the globe. Data science, artificial intelligence, machine learning, and business intelligence are just a few of the many domains it can work with. For the purpose of assisting its clients with the digital transition, the company creates new machine learning models and modifies current ones.
The business understands how to keep its employees content and stress-free to improve productivity, and it does so with flexible working hours, a relaxed dress code, and a flat job structure. DataToBiz, one of the top tech companies to work for in 2022, guarantees thorough training and generous benefits for all of its staff members.
The organization values inclusiveness and diversity, and there are openings for a variety of professions, including those in the non-IT sectors like HR and marketing. The business is constantly trying to grow its staff and add new talent.
Top Tech Companies to Work For: Adobe
US-based Adobe, previously known as Adobe Systems Inc., offers software for business use. The international company places the biggest focus on producing high-quality software and creating digital experiences. If you value innovation, equality, and technical know-how above all else, Adobe should be a good fit for you.
Equal opportunity and fair compensation are values held by Adobe. The business is looking for extremely bright individuals that enjoy taking on difficult tasks to join the teams and provide clients with valuable goods and services. Award-winning Adobe is a business that supports career development for its staff members. For six years running, Fortune and Great Place to Work have voted the organization the best workplace in the world. Forbes has also called it one of the top employers for diversity.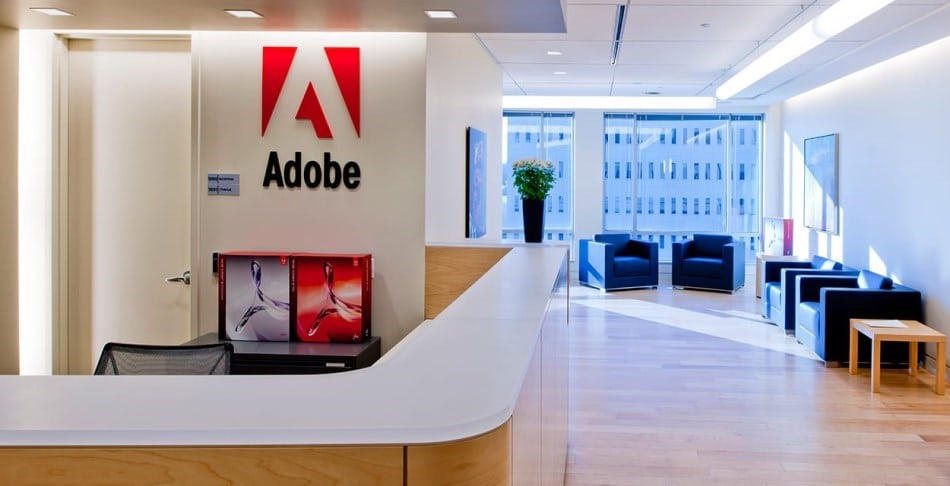 Top Tech Companies to Work For: HP
Hewlett Packard, more commonly known as HP, produces hardware for the IT sector. The two main elements of this business are invention and reinvention. For many years, HP has been associated with high-end gear. The company has also become a well-known brand on the global market thanks to its affordability and dependability.
The workplace culture at HP is one in which diversity, equality, and inclusivity are ingrained and where individuals are encouraged to succeed and advance their careers. The organization has positions in a variety of fields, from tech to administration, sales, and marketing to software engineering. HP also offers internships to graduates and current students alike. The business is committed to creating goods that change the market for the better.
Top Tech Companies to Work For: Cognizant
American multinational corporation Cognizant provides IT services and solutions to customers from all around the world. The success of Cognizant is based on its innovative work. For long-term customers for IT support services, the organization counts some of the top multinational corporations. It is one of the Forbes 100 Digital Companies and has received the honor of being named one of Forbes' most admired companies for 12 straight years.
Cognizant asserts that diversity and inclusivity improve the workplace and encourage active participation from every employee. The diverse perspectives and experiences contribute to the initiatives' success by offering insightful viewpoints. There are current job openings at Cognizant in a variety of sectors, including engineering, IT infrastructure, business processing, marketing, and consulting.
Top Tech Companies to Work For: The Bottom Line
It takes thinking and consideration to plan your career in the tech sector. Each business is distinct and provides IT professionals and students with a variety of benefits. Depending on your professional goals and the types of work spaces that suit your working style, these are the greatest technology businesses to work for.
When checking the best tech companies to work for, don't forget to consider not just the amount of dollars you're going to rake in. Also note of the company's culture, other benefits, as well as the career growth it can offer you. Good luck!
If you are interested in investments to grow your income from working for one of the top tech firms, you can read our articles such as best investment options for Australian expats in 2021, what are the best investment options for Canadian expats in 2021, what are the best investment options for UK expats in 2022, and how to invest in the S&P 500 from outside America.
We also have reviews of Investors Trust Access Portfolio, Novia Global, Dominion Capital Strategies Guernsey, Custodian Life, St James Place fund, Evelyn Partners, Sarwa Dubai, HSBC Expat, Ardan International, and Investors Trust S&P 500 Review.
Pained by financial indecision? Want to invest with Adam?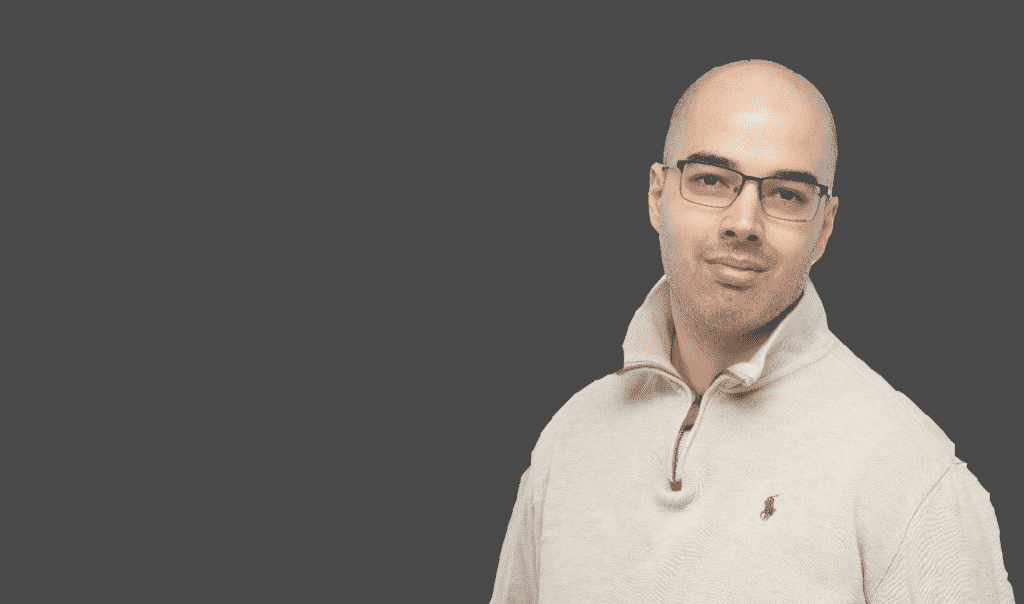 Adam is an internationally recognised author on financial matters, with over 693.5 million answer views on Quora.com, a widely sold book on Amazon, and a contributor on Forbes.