Here, we look at five of the best UK bank accounts for British expats in Europe, maybe in search of an EU passport.
If you want to invest as an expat or high-net-worth individual, which is what i specialize in, you can email me (advice@adamfayed.com) or use WhatsApp (+44-7393-450-837).
Introduction
These UK bank accounts for British expats have been tried and proven by long-term EU expats, so that you can be confident that they will be an excellent fit for your new life in Europe.
Can I maintain my UK bank account after Brexit if I relocate abroad?
Following the conclusion of the Brexit transition period in December 2020, UK banks were no longer able to service EU customers unless they obtained the requisite banking licenses.
This license mechanism, known as passporting, permits EU banks to freely trade in any other member state of the European Economic Area (EEA) with no further authorization.
Keeping your previous UK account after relocating to another country might be tricky.
Some people believe that having a bank account established at a permanent UK address (such as that of a family or trusted friend) is essential for keeping that account operational.
Many digital nomads in the United Kingdom utilize their family's address. In principle, a permanent émigré might do the same.
Keeping your UK bank account relies on several variables, according to research:
Which bank do you use?
How long have you been banking with them?
Do you still have a UK address?
What kind of account do you have?
You may not wish to remove all financial links with the UK, even if you have gone permanently.
Perhaps you have a UK property that generates rental income to assist your EU residence application, such as the D7 visa in Portugal.
Perhaps you still owe money on a UK home or college debts. A UK-based bank account is required in such circumstances.
5 Best UK Bank Accounts For British Expats in Europe
These are the top recommendations for the best UK bank accounts for British expats in Europe:
They all provide free basic account choices, with premium upgrades available if you desire more functionality.
The benefits and drawbacks will be outlined so you can determine which option is best for you.
Even after Brexit, each of them will continue to serve British consumers based in the EU.
These institutions are able to make this commitment because they have access to a broader range of cross-EU banking licences than traditional UK banks.
All of the banks mentioned in this post are exclusively available through app. There are no physical branches for any of them.
1. Monese Instant Account
Best for simplicity & speed
Monese, which was founded in 2015, has been named one of the UK's finest challenger banks. No wonder why it's among the best UK bank accounts for British expats. It was established to eliminate the time-consuming procedure of utility bills and credit checks.
One of Monese's main advantages is its extremely simple setup process. Monese doesn't even require a utility bill to get started. Instead, they use geolocation to confirm your address.
However, how does Monese compare to the finest UK bank accounts for British expats?
Benefits of Using the Monese Instant Account
Simple set-up — no need for a permanent location or utility bills
Quick — create a new account in minutes.
A free MasterCard debit card that may be used everywhere MasterCard is accepted.
Excellent GBP/EUR conversion rates.
Set up direct debits in any country in Europe or the United Kingdom.
Prepaid MasterCard that is convenient and safe for cash withdrawals throughout Europe.
Get local accounts in GBP, EUR, and RON (Romanian lei)
Automatic purchase protection — keep your equipment secure everywhere you go in Europe.
There is also a free business bank account accessible, which allows you to accept payments from both the UK and the EU.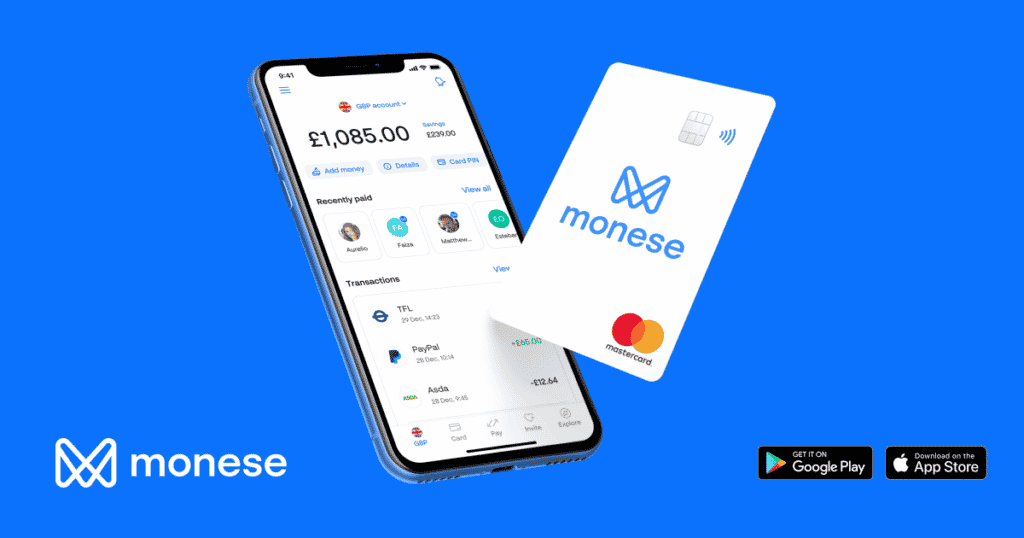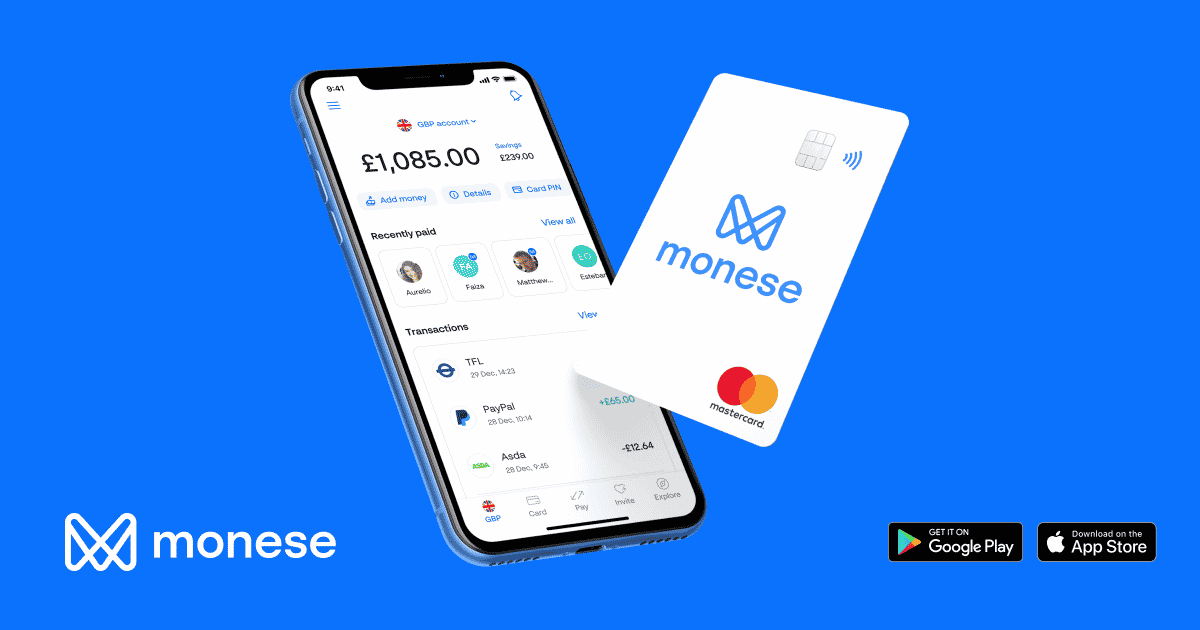 2. Wise Personal Account
Best for Multiple Currencies
Wise (formerly TransferWise) started life as a money exchange provider, but quickly became one of the most trusted names around.
In 2017, Wise moved into online banking with the launch of its new multi-currency personal account and debit card.
The account works alongside Wise's regular money transfer and exchange services, offering the same low fees and exchange rates.
Benefits of Using the Wise Personal Account
MasterCard debit card is a free card that may be used everywhere MasterCard is accepted.
Pay in foreign currencies using your debit card and save money compared to your usual bank. E.g. When you pay using a foreign currency credit card, HSBC adds 2.75 percent to the exchange rate. For major currencies such as the euro, US dollar, and Swiss franc, Wise costs just 0.35 percent.
Withdrawals from ATMs are free for the first £200/$250 per month, after which they cost 2%.
Get your own international bank account and receive money from over 30 countries, including the whole EU, for free.
You may save over 40 currencies in your account and swap between them as needed.
Also accessible is the Wise Business Multi-currency Account. This account is required if you want to accept payments in US dollars from US clients. It enables them to pay you using local bank account information in the United States, resulting in a more seamless experience for your customers. You may also exchange it for a variety of other currencies.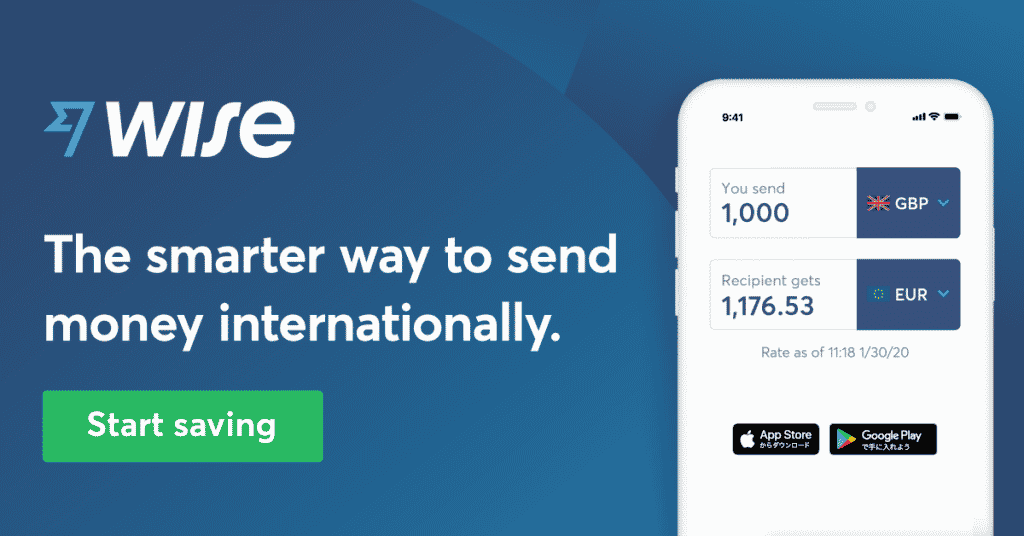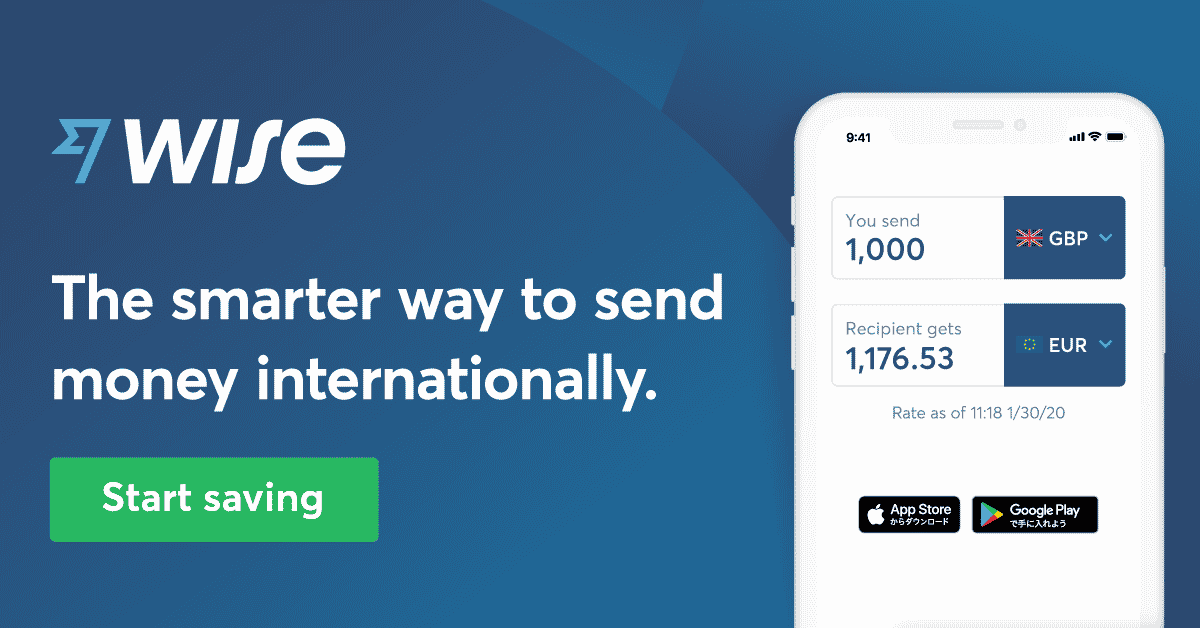 3. Revolut Standard Account
Best for Extra Features, including Crypto Trading
Revolut launched as a prepaid card and smartphone app in 2015, providing travelers with low-cost foreign exchange.
Revolut has since become the preferred banking software for digital nomads and cryptocurrency lovers. It's also a great option for digital émigrés, particularly Brits relocating to the EU.
GBP, EUR, USD, and a variety of additional currencies are all available for free in your Revolut account.
Revolut is a free account that is perfect for foreign exchange. The Revolut team just made several substantial improvements to the app, making it a more faster and more enjoyable experience.
Revolut is a great option for everyday usage in the EU, especially if you're interested in crypto trading, investment, or commodities trading. It is truly one of the best UK bank accounts for British expats.
Benefits of Using a Revolut Account
Open a GBP or EUR current account with no paperwork, credit checks, or proof of address – ideal for digital émigrés in the EU. (Once your account is open, Revolut will ask you to fund it with money from another account in your name.)
Account creation is quick and easy using the app, taking about 60 seconds.
Set up direct debits with european organizations like gyms.
Spending notifications in real time on the app
Transfer money overseas at the Interbank exchange rate in over 30 currencies (fee-free transfers up to £1000 each month, then 0.5 percent).
No hidden expenses while traveling overseas (limits apply)
Using the Vaults tool, earn interest on your money.
From within the app, you may purchase stocks, cryptocurrencies, and commodities.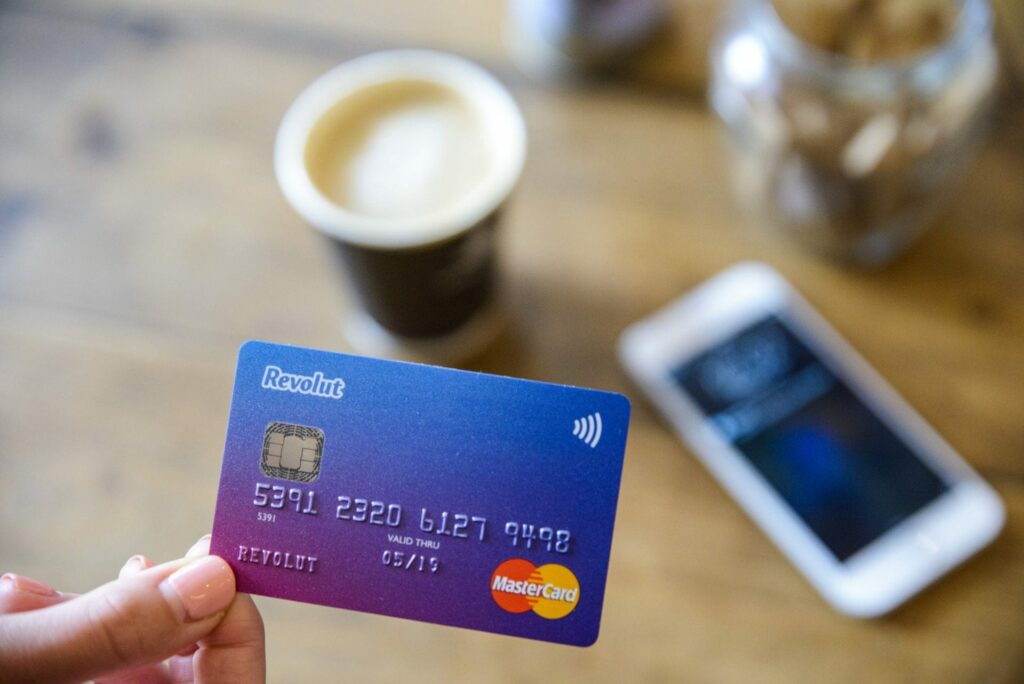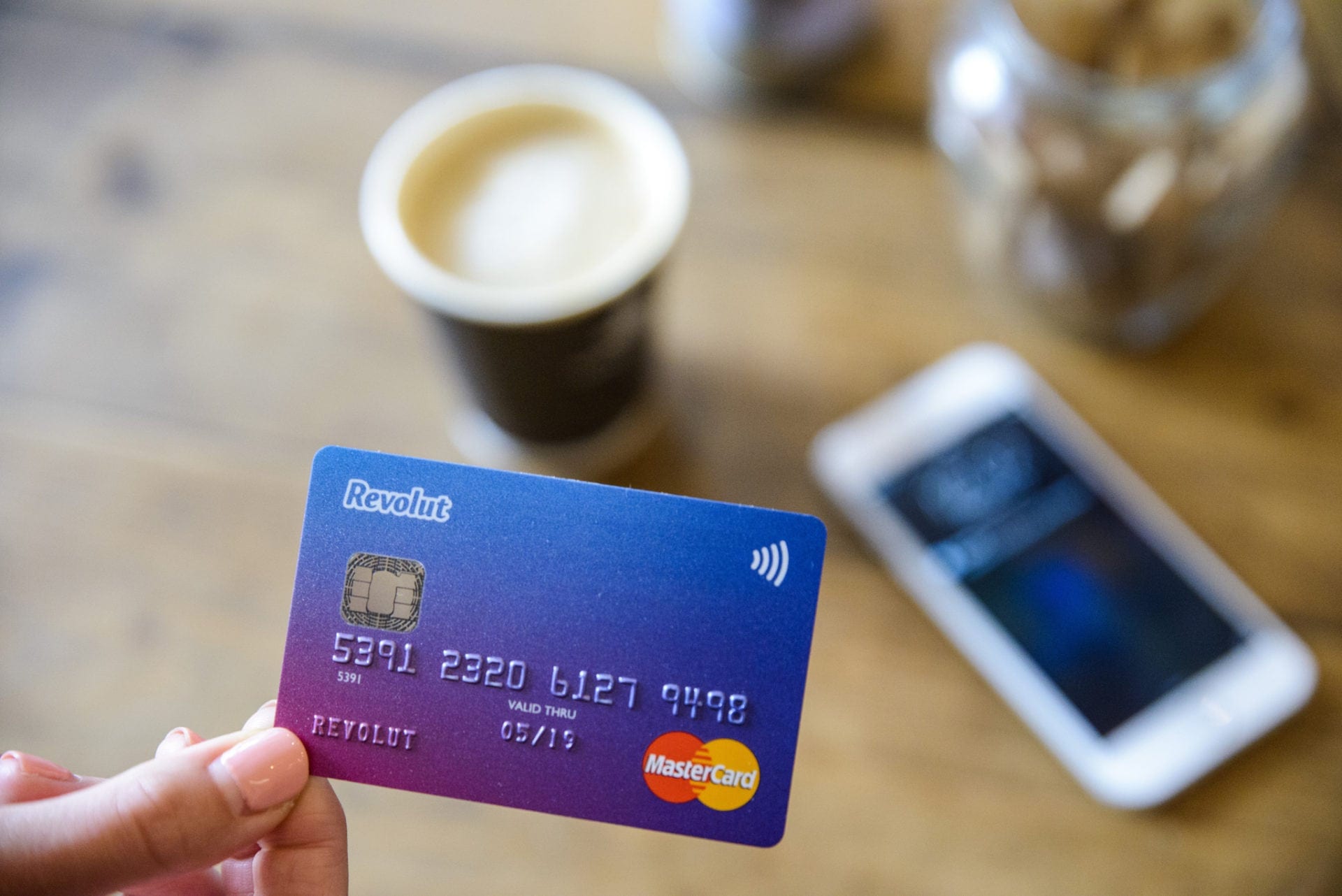 4. Starling Personal Current Account
Best for Customer Support
Starling opened its first account in 2017, making it a prominent player in the UK challenger bank industry.
Since then, Starling has garnered rave reviews for its simplicity of use and comprehensive feature set, making it one of the top UK bank accounts for British expats and EU émigrés.
Starling's objective is to deliver all of the required features for simple 21st-century banking while removing all of the extras, like as physical branches.
Benefits of Using a Starling Personal Account
Personal and combined current accounts with no fees in GBP and EUR
Free company account (GBP)
EUR business account (£2 monthly cost)
USD business account (£5 monthly cost)
The Financial Services Compensation Scheme insures all qualified deposits up to £85,000 (or equivalent).
Free international cash withdrawals
Transferring money internationally
Paperless statements — see them in the app and as PDFs (useful when transferring countries or addresses).
No transaction costs – spend money overseas without incurring additional fees or incurring an exchange markup.
Access to a computer. Do you get tired of squinting at your phone? You may use your laptop to log into your Starling account.
Because you'll need documentation of a UK address to register a Starling account, it's a good idea to get started before you leave the country.
You can register an account using the address of a trusted friend or family as long as you provide evidence of address that connects your name to that address (e.g., driving licence, utility bill, bank statement). A smart bet is to go to your UK family home.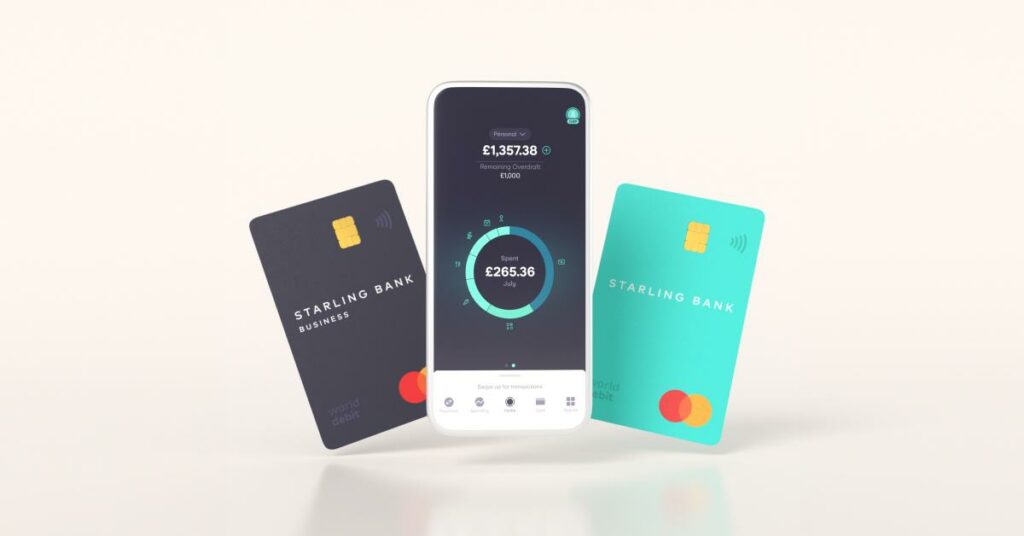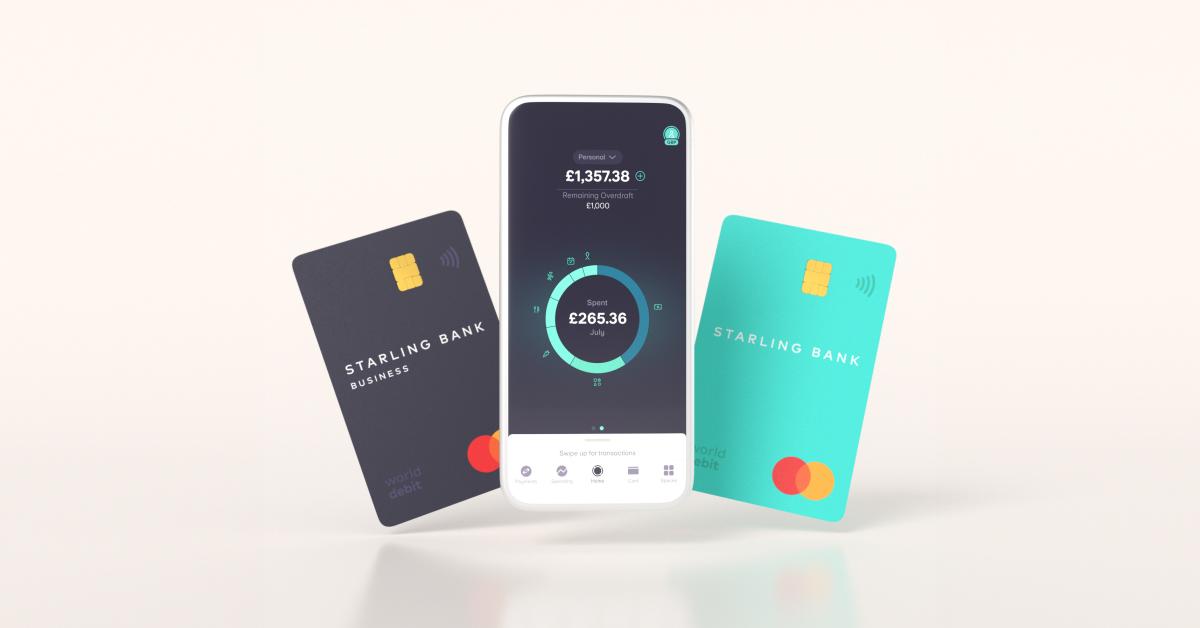 5. N26 Standard Current Account
Best EUR-only Account
N26 is one of the first app-based online banks, having launched in Germany in 2015. It used to have a presence in the UK, but due to (yup) Brexit, it shut down operations in 2018.
N26 is currently solely available to EU citizens and utilizes EUR as its sole currency.
N26 is still a great option for folks who already live in one of the EU 27 nations, which is why I included it in our overview. It's my main bank account, which I use on a daily basis in Portugal.
You'll need an EU address where they can mail the card to establish a N26 account. I used a friend's address to open my in the Netherlands.
It's quick and simple to create a free account, either through the app or the website.
You'll need your smartphone to finish the setup procedure if you utilize the website.
N26 requests information such as your first and last name, date of birth, country of residence, and address.
N26 is a legitimate banking organization with its headquarters in Germany. Your money is safeguarded up to €100,000 under Germany's deposit protection plan.
Holding huge money in your N26 account is exactly as safe as in any of the traditional UK banks. That is why it is one of the best UK bank accounts for British expats.
Benefits of Using an N26 Account
Full-service bank with deposit protection in Germany up to €100,000.
100% mobile banking
Provides direct debits and standing orders.
Debit cards from Mastercard or Maestro are available (the latter is useful in certain EU countries, like the Netherlands, where Mastercard is less commonly accepted).
Card payments are free and limitless everywhere in the globe, in any currency.
Excellent customer service via in-app chat.
When money enters or exits your account, you will receive immediate notification.
N26 currently provides many account types, each with its own set of advantages. N26 Smart, N26 You, and N26 Metal are all available for €4.90 per month, €9.90 per month, and €16.90 per month, respectively.
The N26 Standard is still accessible and used for free.
Sub-accounts for better budgeting, sharing sub-accounts with other users, purchase roundups to save money, and a dedicated phone support hotline are all included in the Smart option.
You may choose from a variety of travel insurance products, including pandemic travel coverage.
The more expensive Metal version includes an eye-catching metal debit card as well as a dedicated Metal support line. It has the same travel insurance coverage as N26 You, but with a few additional features.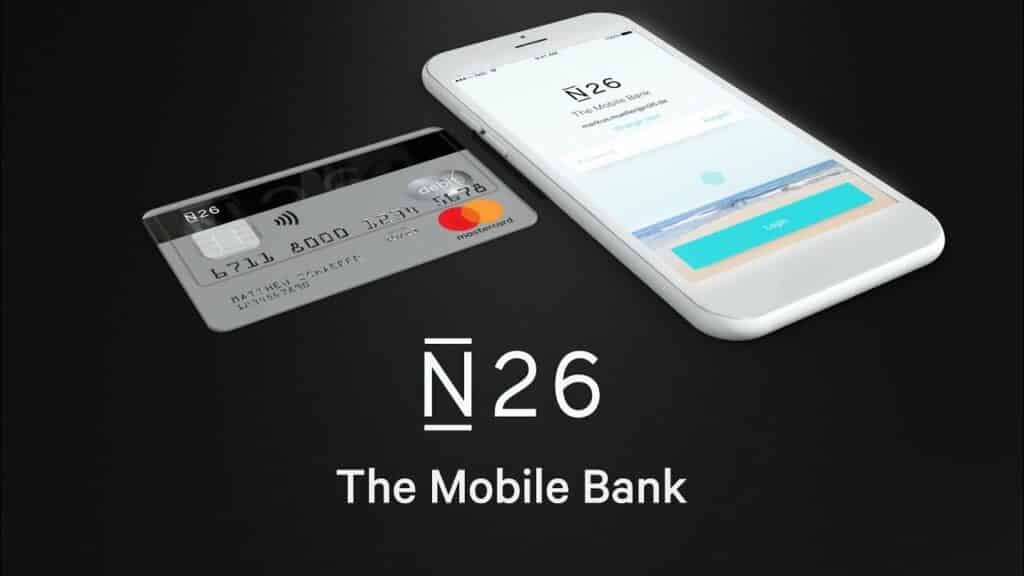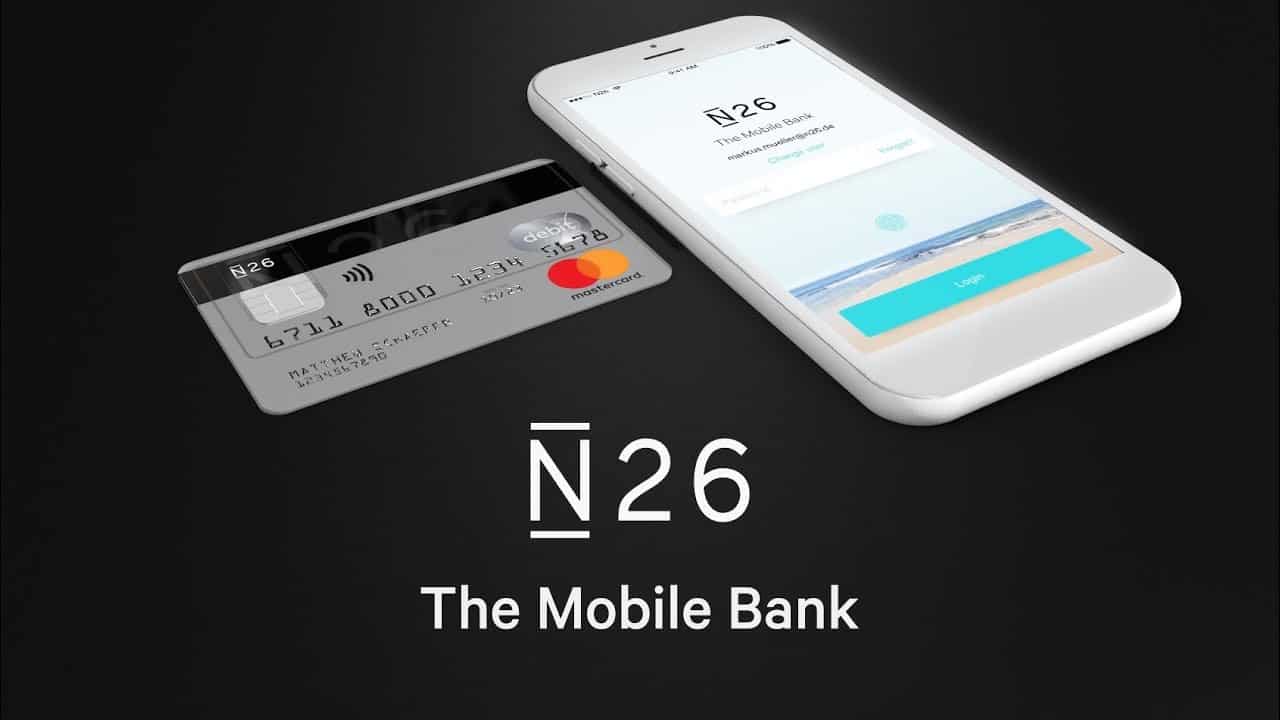 N26 You: Travel and Lifestyle Insurance
Medical travel insurance covers you, your partner, and your children for up to €1,000,000, including dental emergencies.
Vacation insurance: Up to €10,000 in reimbursement if your trip is canceled or shortened (if the event is covered)
Coverage for medical issues as well as trip cancellation or curtailment due to COVID-19.
Flight insurance: Get up to €500 in compensation if your flight is delayed for more than 4 hours.
Claim up to €500 in compensation for luggage delays of more than 12 hours, and up to €2,000 if it goes missing.
Insurance for mobility (for shared vehicles)
Insurance for winter sports
N26 Metal: Extra Insurance Options
All of the choices listed above, plus:
Car rental insurance: Up to €20,000 in coverage for rental car hiring overseas and away from home.
Phone insurance provides coverage of up to €1,000 for cell theft and damage (if the event and phone are eligible)
The monthly premium for using N26 You or Metal to replace a variety of your previous travel and lifestyle insurance plans would be well worth it.
Final Thoughts
Monese provides the finest GBP/EUR account in terms of simplicity and ease of use.
If you need to save funds in many foreign currencies, Wise is the finest option.
Revolut is the greatest option for buying stocks, cryptocurrency, or commodities, as well as offering competitive currency exchange rates.
Starling has a beautiful UI and is a respectable UK bank with GBP and EUR alternatives. It also provides an outstanding free business bank account.
N26 is Europe's finest EUR-only account for day-to-day use. The premium accounts provide important insurance alternatives, such as pandemic travel coverage.
Even if you only use it as a backup with your existing account, having one of the best UK bank accounts for British expats will give you peace of mind while residing in the EU.
Pained by financial indecision? Want to invest with Adam?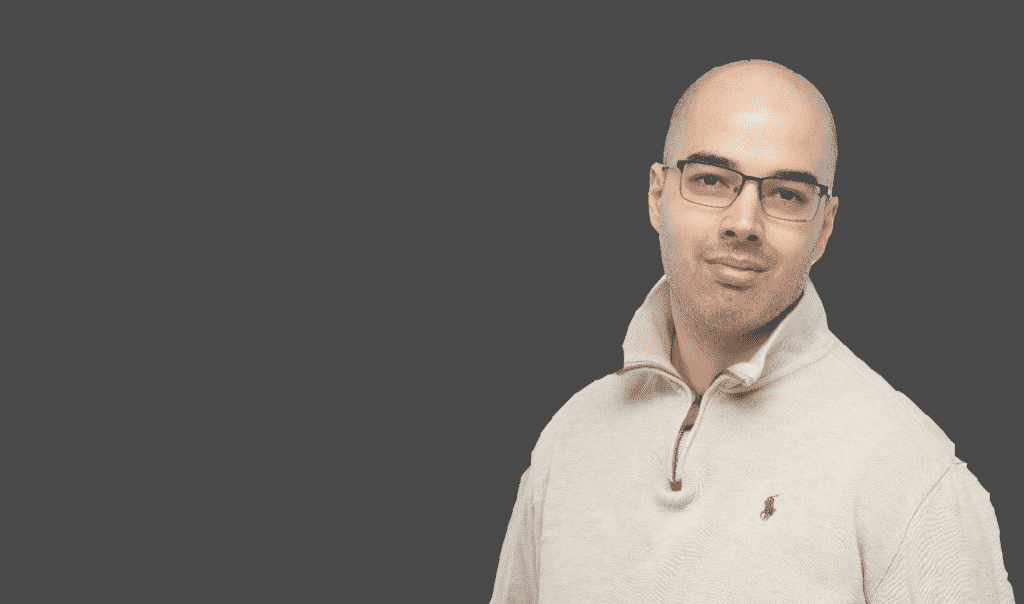 Adam is an internationally recognised author on financial matters, with over 694.5 million answer views on Quora.com, a widely sold book on Amazon, and a contributor on Forbes.