I often write answers on Quora, where I am the most viewed writer for investing, wealth and personal finance, with over 233 million views in the last few years.
On the answers below, taken from my online Quora answers, I focus on a range of topics including:
What should a 18-year-old do to accumulate wealth? I list the two main aspects of wealth accumulation – how to make money and manage it.
Is growing up without money sometimes better than having inherited wealth? I consider some of the reasons why inheritance isn't always a good thing for those who receive it.
Where do most wealthy people live globally? Is it Tokyo, London, New York or another city, and how about per capita?
Is it rational for most people to worry about losing wealth?
Will the banks pay people to take mortgages due to negative interest rates.
Could there possibly be any rational reason to panic sell in the stock market? I speak about the difference between stock pickers and those who buy the whole market.
If you want me to answer any questions on Quora or YouTube, or you are looking to invest, don't hesitate to contact me, email (advice@adamfayed.com) or use the WhatsApp function below.
What should I do as an 18-year-old to accumulate wealth and be financially stable?
Source: Quora
There are two aspects go wealth accumulation and financial security:
Making money.
Managing money.
At eighteen years old, it makes sense to get into good financial habits for sure, but also to find a skill which will help your income.
Which skills will the market pay for? What are you good at, or could become good at?
That is the first step. I would remember which university degrees have the highest starting salaries:
Don't just pick whichever degree has the highest starting salary, but bear it in mind.
If any of the subjects at the higher end of the income distribution interest you then that could be an area to pursue.
Beyond that, regardless of what you study or even if you go to university or not, I would focus on self-education.
Read as much as possible when you have time. Long holidays between university semesters is an ideal time for this.
Travel, listen to audiobooks and spend time with people who are much older than you, if they have succeeded especially.
If you do all of these things you are increasing your chances of having a decent income.
Yet having a half decent, or excellent, income is only half the battle. There are many broke, high-income, people in the world.
These aren't exceptions either. Some studies show 78% of former American footballers are broke within just ten years of retirement.
There have been people who have earned hundreds of millions even who have ended up broke due to vices, divorces and bad spending habits.
Even a huge income can't survive a compulsive gambling habit, or many other hobbies that harm wealth.
Therefore, I would also read the basics about personal finance, in terms of how to use money wisely, and indeed invest it wisely.
I would start by reading some of the books below, actually get started asap with investing even if it is tiny amounts and get into good habits.
If you get into good habits early on, like avoiding toxic people, investing when you can and doing things consistently, you have a better chance of achieving economic security.
At least half of all the wealthy middle-aged people I have met who have become rich from having middle-incomes or better just did some basic actions well for decades.
All our decisions and actions eventually compound.
Is growing up with money sometimes worse than growing up in poverty?
Source: Quora
Consider this, 70% of people aren't wealthy by the second generation and 90% by the third generation as this article explains.
There are many reasons for this.
The main ones are
People don't prepare for unexpected events like wars, pandemics, 9/11, radical political regimes and so on by diversifying before the event. CoVid-19 and lockdowns has, I am sure, affected some family businesses which have been going strong for generations. To maintain wealth, especially if it is linked to businesses and in some unstable countries, requires planning and risk management.
People can lose their hunger, resilience and toughness if they have had things at an early age.
The second, and especially third, generation is more likely to know how to spend money, but not how to make and manage it.
Complacency and sometimes arrogance
So, the irony of all of this is growing up rich isn't a guarantee of future success.
It is an advantage on paper, because it increases your exposure to other wealthy people, but it depends on parenting and the character of the children.
It also depends on how you structure the finances. Many of the fourth and fifth generation rich have money held in trusts.
Of course if money is gradually paid out, and the kids don't have direct access to it, the chances of losing it are smaller.
That is one reason there is demand for services like trusts and estate planning.
Many wealthy parents have seen the stories and statistics and want to do something about it.
Remember also that growing up poor or middle-class has further advantages.
A study of a group of lawyers and accountants in their 30s, 40s, 50s and 60s showed that those who didn't get any inheritance ended up wealthier!
So, they ended up wealthier despite not getting that money, less handouts etc.
The reason is pretty simple to understand. They understood the value of money from a younger age with part-time jobs as students and other experiences.
Where is the most concentration of wealthy people?
Source: Quora
It depends on how you measure it. In absolute terms the answer is Tokyo, London and NYC, at least if we are speaking about millionaires:
Those figures are often changing though. In terms of concentration, it is places like Monaco, St Kitts and Nevis, Cyrus, Hong Kong and Switzerland:
Most are low-tax places. Again though, in absolute terms London and New York has more.
Merely the overall population is higher, so the concentration is lower. What will be interesting will be to see how these figures change over time.
I suspect taxes will increase in much of the developed world, and more countries will go down the US route of overseas taxation of expats.
Added to that, in some developed countries attitudes to wealthy people isn't positive.
Therefore, more people will seek second residency and passport services. It is already a fast growing market.
If that happens the number of very wealthy people living in numerous cities like London will decrease.
Does having money/assets cause stress because you're afraid to lose it?
Source: Quora
It depends on the person, their background and character. This is true for a certain percentage of people.
It is ironic in a way how the human brain works. We process different losses in contrasting ways.
I once met a guy who lost 3k gambling on snooker:
He wasn't delighted but didn't seem to mind. Yet the same person is terrified of any kind of volatility in the stock market.
In other words, if he invested 100k and his portfolio was down to 97k, he might panic sell even though he could just stay invested and doesn't need to accept the loss.
Any rational person can see that worried about losing all your assets isn't sensible because:
There are strategies to preserve your wealth like diversification, long-term investing etc. You can only lose all your wealth if there is a nuclear war, or you speculate. If the former happens then we are all dead anyway. If the latter happens, then you only have yourself to blame.
As a follow-up to the first point, nobody has ever lost money by investing in the whole market long-term and reinvesting dividends. By the whole market I mean MSCI World, the S&P500 etc.
Even a well diversified Japanese investor has done quite well:
Having something to begin with should be less stressful than having nothing. In the worst case, you are back to zero because you speculated, and there is no need to do that.
Relatively stagnant markets have done well if dividends were reinvested like the FTSE100:
It is pointless to worry about things outside our control.
Far more money has been lost from worrying about things like market crashes, than from the crashes themselves.
Asset prices, long-term, have always came back, at least productive asset prices.
There is no alternative to investing. Cash is a loss to inflation and more people have lost to that, and currency devaluations, than sensibly long-term investing. Tens of millions in places like Zimbabwe and Venezuela were wiped out by these issues. Hundreds of millions, even a few billion, lost out after 2008 after interest rates were set below the rate of inflation.
So, no, I don't worry, but human nature isn't always rational. Fear is the strongest human emotion of all.
It ironically leads to losses, at least indirectly.
Are there any situations where panic is the correct response in the stock market?
Source: Quora
One of the only times when panic might make sense is for stock pickers.
Imagine you had picked the airlines before Covid-19:
Or the bank stocks before 2008–2009, which have never came close to recovering:
In those cases, there was always a huge risk that those sectors would never recover. Not a guarantee but a huge risk.
Yet this isn't really "panic selling". It is more selling based on rational reasons.
For most average investors, however, stock picking doesn't make any sense.
It is unlikely to work long-term, but can easily be profitable short-term.
One reason for that is only a small percentage of stocks beat the market by much long-term.
The S&P500 has done 10%-11% per year long-term since 1945, but most of the stocks on the index don't do that.
Most do worse. A few winners distort the average. Therefore, it isn't easy to beat the market consistently long-term, especially in a world of open information.
In the 1990s, and in more recent times, plenty of people have beaten the market with tech picks.
That doesn't make it easy long-term though, and one huge wrong move can destroy the whole strategy.
I have lost count of the number of people I have met who beat the market for 10–15 years, but then undid all the good work with one bad year.
At the end of the day, panic isn't a rational response. It is an emotional one that people later regret.
And there is no reason to panic if you are buying the whole market, as opposed to a sector or individual stock.
The following question was answered on the adamfayed.com space.
Source: Quora
Is it possible that with negative interest rates banks will pay you to have a mortgage?
No, as it won't be profitable to do that. Negative interest rates would merely incentive the banks to lend out more, and invest more, to get a return on investment.
With negative interest rates money sitting in cash faces two kinds of losses:
A direct lose as you need to pay
An indirect loss to inflation and the performance of other assets.
Pained by financial indecision? Want to invest with Adam?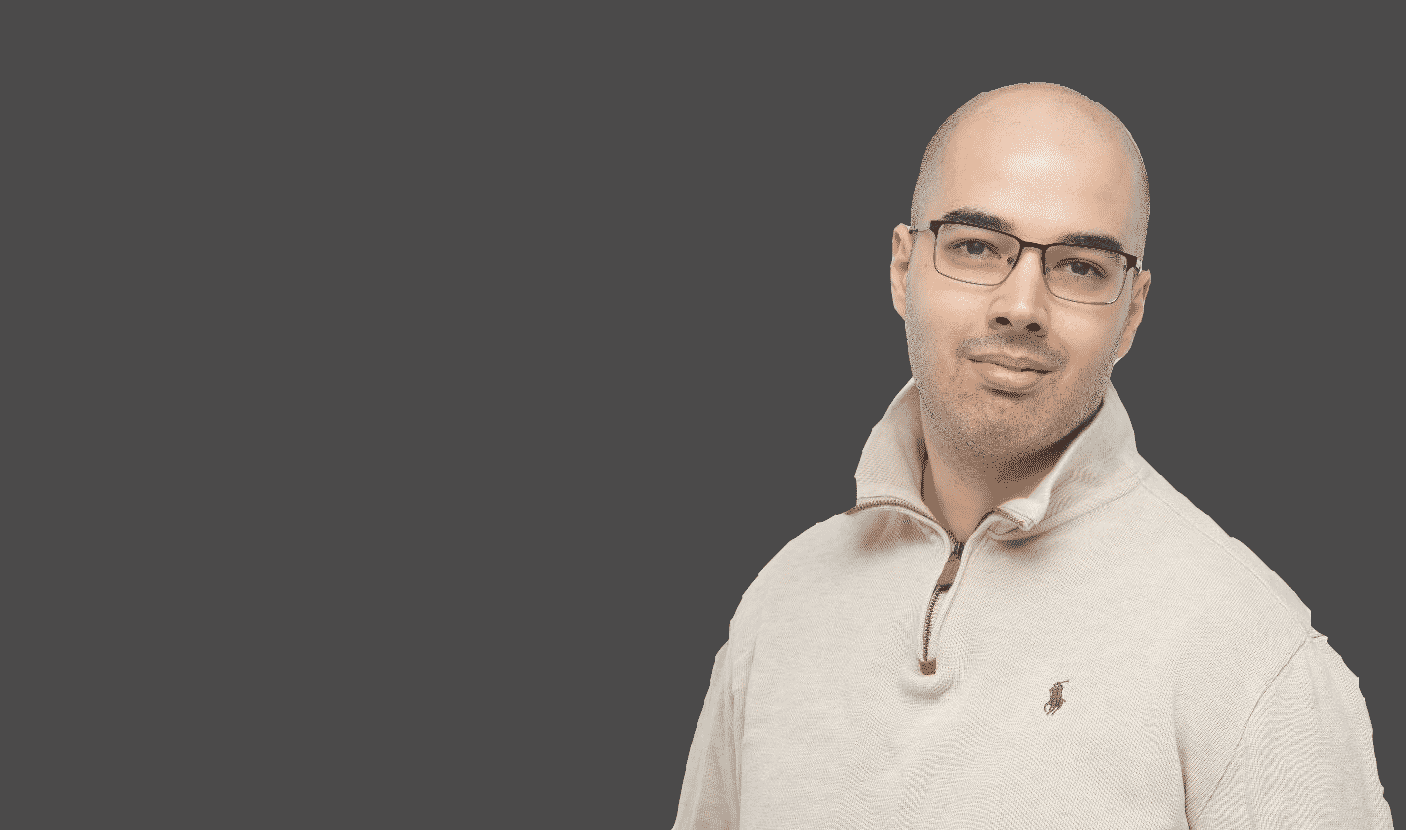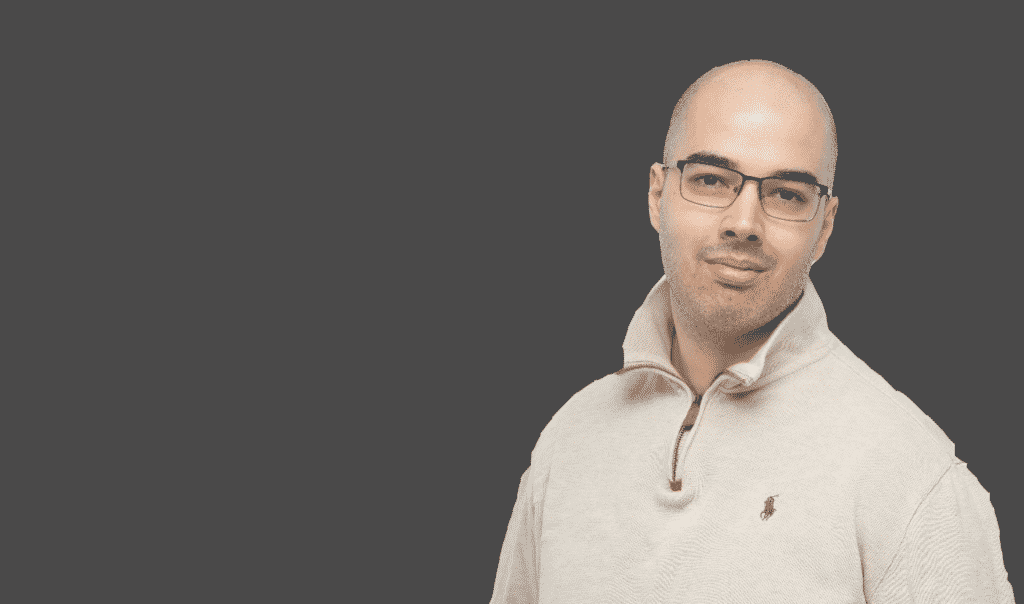 Adam is an internationally recognised author on financial matters, with over 235 million answers views on Quora.com and a widely sold book on Amazon
Further Reading
In the answers below I focused on answering the following questions:
What things have I learned as I got wealthier in terms of health, risk or relationships? What becomes more, and less, important?
What is one tip that every aspiring business owner should know?
What could be the future UK retirement age, and how will this affect a 41-year-old in the UK? What actions should be taken now to afford needing to work until you drop?
When was the moment when I realised that being a millionaire isn't just a pipe dream? I explain the two things which influenced me the most.
To read more click below: