10 Best Property Developers in the Philippines
If you want to invest as an expat or high-net-worth individual, which is what i specialize in, you can email me (advice@adamfayed.com) or use WhatsApp (+44-7393-450-837).
We also help investors who want to buy property in markets such as the UK, US and Germany.
Nothing written here is formal advice. We aren't affiliated with any of the firms mentioned here, so you should do your own due diligence.
Introduction
In general, investing in the Philippines is a wise decision. The economy of the country is booming, as is the number of educated, English-speaking professionals.
These considerations have sparked increased interest in this island country among overseas property investors.
Furthermore, compared to other Southeast Asian countries, real estate in the Philippines is comparatively inexpensive. For less than $300,000, buyers may acquire complete homes in upscale areas.
It's no surprise that foreigners are flocking to the Philippines to invest in frontier markets. Even though the local economy is flourishing, property values in the capital city of Manila remain astonishingly low.
As a consequence of the increased interest in Philippine real estate, more developers are constructing new projects in the nation. However, not all of them are created equal. Low-quality developers may cause delays and structural challenges, which might jeopardize any investment.
Choosing the best property developers in the Philippines to buy from when buying real estate in the Philippines is crucial.
The best property developers in the Philippines that are worth doing business with must have a long track record of successful projects. Customers and real estate professionals should both provide them favourable feedback.
To be among 10 best property developers in the Philippines, the following firms must satisfy or exceed those requirements.
10 Best Property Developers in the Philippines
1. Ayala Land
Ayala Land is one of the Philippines' most well-known and well-established real estate developers.
The firm has been in the real estate business for almost 150 years. It has also continuously placed among the best developers in the Philippines, garnering honors from prestigious organizations like as Frost & Sullivan.
It is also the developer of Bonifacio Global City, one of the country's largest planned communities. Many areas of Makati, Manila's business and financial district, were also constructed by Ayala.
Ayala Land now offers a diverse portfolio of real estate developments. These range from resorts and shopping centers to residential buildings, with a wide range of price options available to customers.
A condo at Morong's Anvaya Cove costs less than $150,000, yet a home in the Courtyards costs more than $400,000.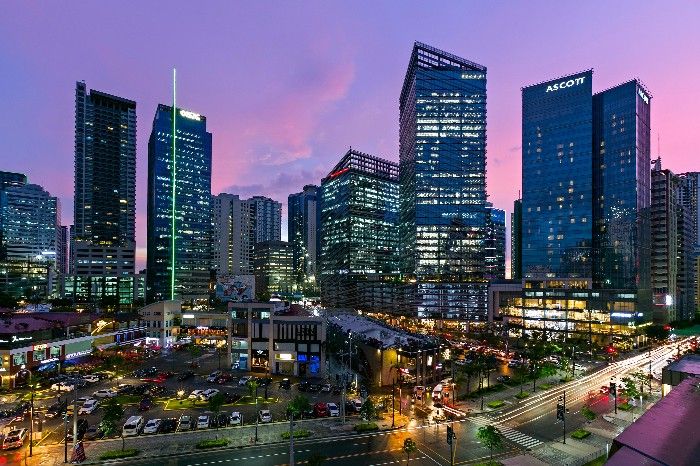 2. Megaworld Corporation
Megaworld Corporation has completed more than 250 real estate projects in the Philippines since its inception in 1994.
Megaworld is known for its shopping malls. They do, however, construct a wide range of condominiums, mixed-use buildings, and housing complexes in the Philippines.
Megaworld, like Ayala, has completed commercial and residential complexes such as Forbes Town Center and McKinley Hill. The business is based in Metro Manila, but it also has offices in Cebu City and Davao.
Megaworld has received a number of awards and honors. PropertyGuru Philippines has awarded the firm the Best Developer Award on multiple occasions. Furthermore, Megaworld was nominated in a record 25 categories at the 2017 Philippines Property Awards.
While Megaworld's focus has switched to large-scale commercial and township developments, the company still maintains a wide range of residential options. Condos in Makati's San Antonio Residences cost less than $100,000. The Florence Taguig offers luxury condominiums for under $150,000 per unit.
3. SM Prime Holdings
SM Prime Holdings is one of the Philippines' major developers in terms of revenue. The company's real estate holdings generate more than $400 million in yearly revenue, and it's still growing.
The major business of SM Prime is the construction and management of shopping malls both in the Philippines and in other countries such as China. Offices, convention centers, and hotels are also developed and managed by the corporation.
SM Development Corporation, the company's residential development arm, is newer, having completed just over 20 projects. However, considering the company's stellar performance in other real estate industries, it has earned a spot on this list.
Because SM Prime has just recently entered the residential market, its alternatives are limited in comparison to its competitors. The corporation generally owns mid- to high-rise condo buildings, although it is also creating larger housing developments as well.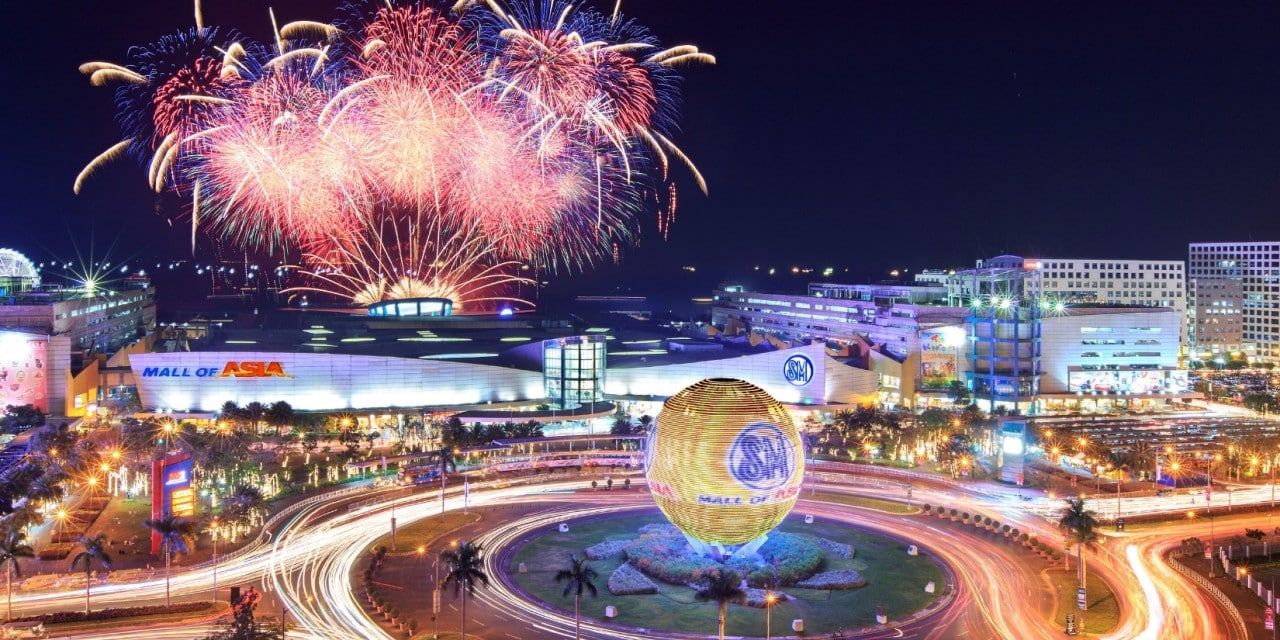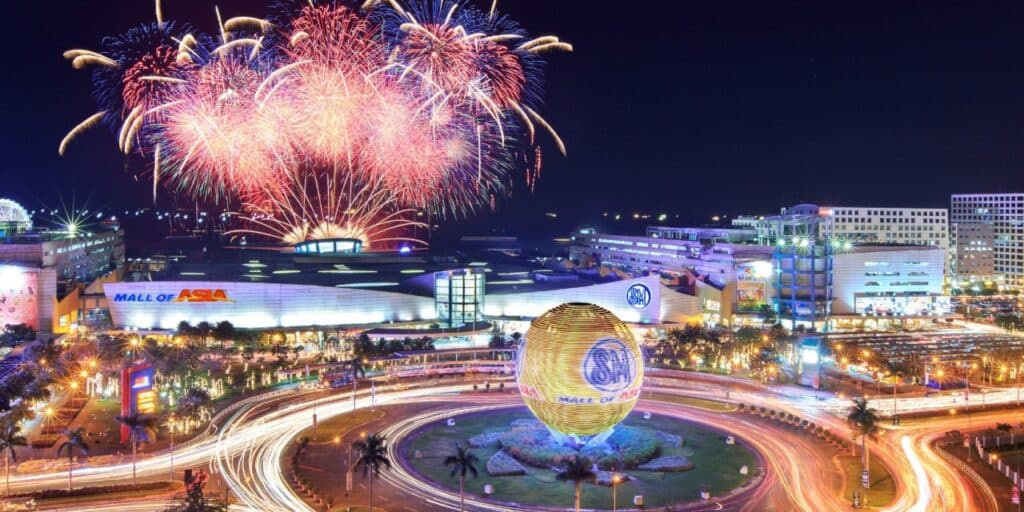 4. Filinvest Land
If you're searching for a low-cost property in the Philippines, a Filinvest condo can be a decent option. They're one of the most well-known and best property developers in the Philippines, specializing on low-cost homes.
Filinvest Land is a well-known developer in the Philippines. Filinvest Development Corporation, the company's parent, was founded in 1955. Since then, it has constructed a wide range of commercial, residential, and recreational buildings around the Philippines.
The firm, like the others on this list, is financially solid. It's constantly profitable, and it's working on a number of new projects, including Studio City.
Filinvest is well recognized for projects in the mid-market, such as Alta Vida. Buyers might discover residences for less than $100,000 in this San Rafael development. However, the firm has recently moved into high-end developments such as Brentville International Community.
5. Federal Land
Federal Land has grown into one of the most well-known and best property developers in the Philippines as it approaches its 50th anniversary. In reality, the corporation is most known for its part in the construction of Makati's GT Tower.
This company is also among the most financially successful developers on the list. It is a member of GT Capital Holdings and a Metrogroup partner, in addition to its numerous successful projects.
The residential properties of Federal Land are primarily targeted to rich Filipinos and international investors. The Grand Hyatt Residences and the Marco Polo Residences are two of its top condominium buildings.
An average Federal Land unit would set you back upwards of $100,000, which is a lot of money in the Philippines.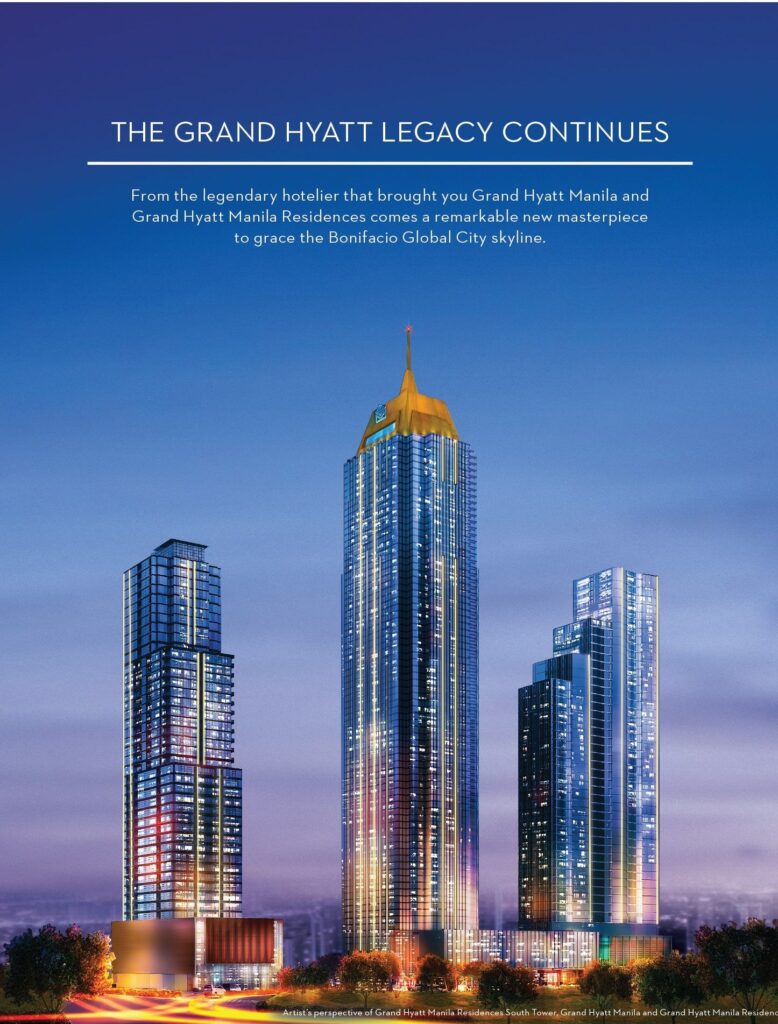 6. DMCI Homes
DMCI Homes was founded in 1954 and is currently one of Metro Manila's leading developers. ZipMatch classifies the firm as the Philippines' number one developer, and it is listed among the World's Top 1000 Corporations.
DMCI Homes' bread and butter, unlike some of its competitors, is residential houses. More than 30 projects have been completed by the business in Metro Manila, with more in the pipeline.
Other successful projects constructed by DMCI include hotels and casinos. It also constructed the Philippine Stock Exchange Plaza, one of Makati's most renowned high rises.
On the residential front, DMCI is well recognized for its low-cost condos all across Metro Manila. Many of the firm's products are under $100,000. The corporation has just lately begun to branch out into residential and premium constructions.
7. Robinsons Land Corp.
Robinsons Land Corp is the developer to go if you want to buy property with confidence. Since its founding in 1980, the firm has completed over 140 projects and continues to provide exceptional work.
The firm now has a diverse portfolio of residential, commercial, and other structures. Its projects have also received accolades for environmental stewardship, interior design, and general excellence.
The condos at Robinsons vary from budget to luxurious. Units that are more cheap are frequently under $50,000. Options for more over $100,000 will be available in luxury complexes such as the Trion Towers.
Although the corporation has built several residential complexes, it appears that its concentration is turning to commercial projects. Robinsons currently has no new residential projects in the works.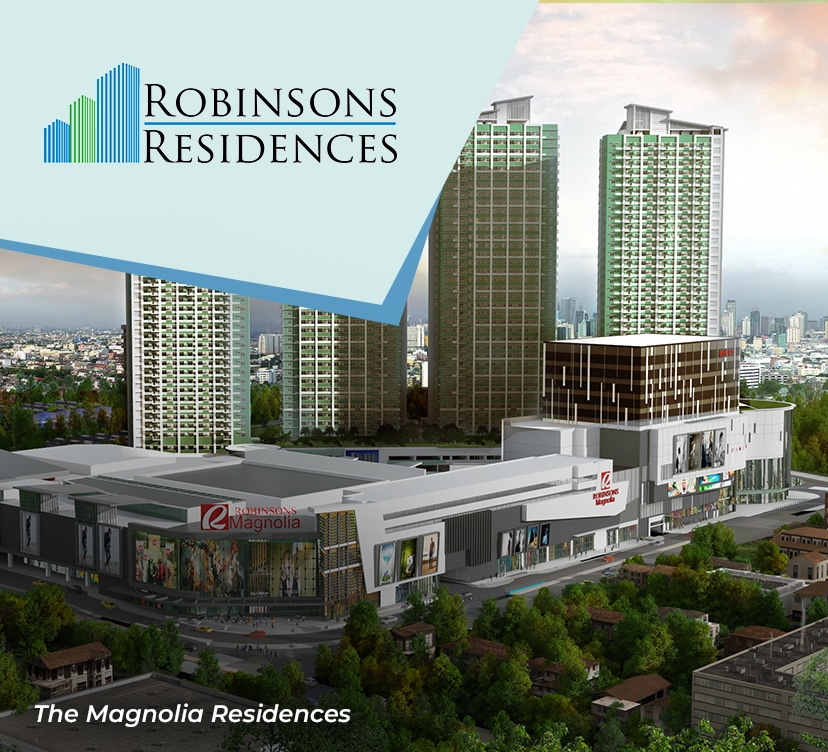 8. Rockwell Land
The "city within a city" idea, which still dominates Manila's real estate landscape, was invented by Rockwell Land.
The business built Rockwell Center, a "mini-city" on the site of a defunct power station, in the 1990s. This development swiftly gained traction among both foreigners and Filipinos, ushering in a new era of complete real estate developments.
Rockwell Center was one of the Philippines' earliest mixed-use developments and is currently one of the country's most recognizable landmarks.
Rockwell Land is currently most recognized for its high-end real estate. Although most of its projects are in Metro Manila, it also has operations in other major cities like as Cebu.
Rockwell's properties are pricey by Philippine standards because he is a high-end developer. At 205 Santolan, a townhouse costs about $500,000. The Grove, the company's more economical choice, nevertheless costs over $100,000.
9. Century Properties
Century Properties is a newer company on our list, having been founded in 1986. It has, nevertheless, become one of the best property developers in the Philippines in the last three decades, particularly in the residential housing industry.
Century's net profit nearly doubled throughout the decade of the 2010s.
The company's headquarters and the great bulk of its structures are located in Manila. The firm, on the other hand, has begun to expand into places such as Batangas.
Century Properties focuses on high-rise residential complexes, however it has a few other projects on the go.
The majority of the apartments in these complexes are high-end, with prices reaching $100,000. At Commonwealth and Acqua Private Residences, Century does provide some economical, mid-level apartments.
10. Shang Properties
The Kuok Group, which owns the Shangri-La hotel chain in Singapore, owns Shang Properties.
As a result, most Filipinos associate Shang Properties with bringing the Shangri-La brand to their nation.
Shang Properties' concentration has evolved away from hotels and toward residential real estate in recent years. In keeping with the Shangri-La trademark, it mostly constructs high-rise luxury residences in desirable locations.
In Metro Manila, a basic unit at One Shangri-La Place will cost at least $100,000. Other homes, such as Shang Salcedo Place, are marginally less expensive, but a Shang property for less than $90,000 is rare.
Shang Properties now expects to continue expanding into the residential sector, with more projects in the pipeline.
Pained by financial indecision? Want to invest with Adam?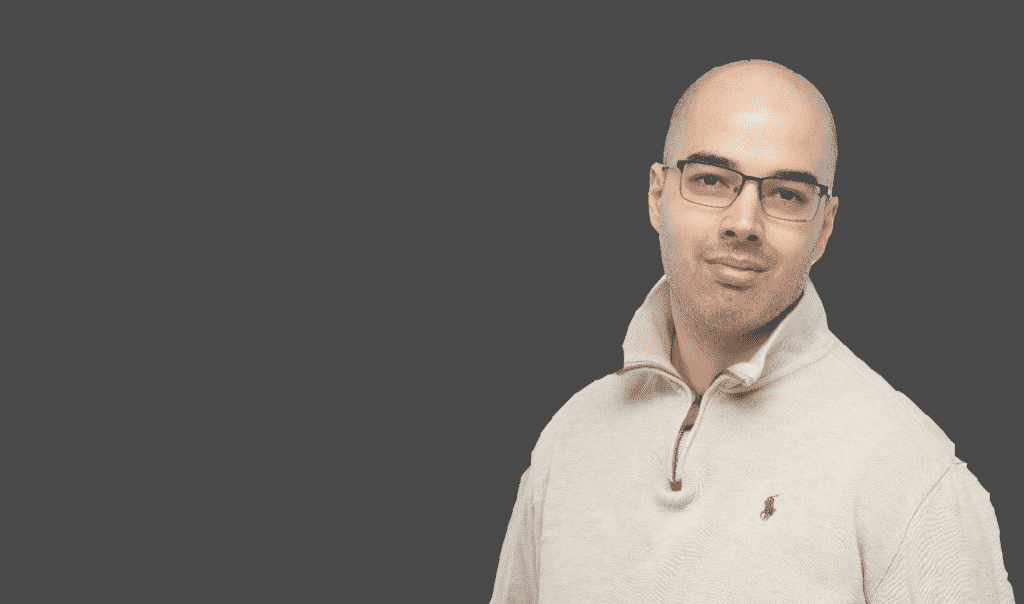 Adam is an internationally recognised author on financial matters, with over 584.6 million answers views on Quora.com and a widely sold book on Amazon and a contributor on Forbes.
Tags
ayala land
,
best property developers in the philippines
,
Century Properties
,
DMCI Homes
,
Federal Land
,
Filinvest Land
,
land developers in the philippines
,
megaworld corporation
,
property investments in the philippines
,
real estate firms in the philippines
,
Robinsons Land Corp
,
Rockwell Land
,
Shang Properties
,
SM Prime Holdings
,
top property developers in the philippines