(This article was updated on Jan. 19, 2023.)
Why is buying property in China as a foreigner a bad idea? – that will be the topic of today's article.
This article will answer a simple question: Why is it a bad idea for a foreigner, non-resident or expatriate living in China to buy property there? But first we will discover a few key pros and cons that every expat should know.
If you would like to invest in more productive assets feel free to contact me, email (advice@adamfayed.com) or use the Whatsapp feature below.
China is a large nation that is always making breakthroughs and embarking on new endeavors. In today's world, China is becoming an increasingly popular destination not only for visitors but also for people looking to start new lives elsewhere.
The size of China's cities and the height of its skyscrapers astound visitors, as well as the country's natural beauty and diversity of its landscapes. Since the People's Republic of China has such a diverse range of cultures, it is no surprise that many people travel there in the hope of gaining a deeper spiritual understanding.
There is always a job available locally, even if an individual does not speak Chinese, which is one of the reasons why people choose to immigrate to China. The location of an immigrant's new home, whether it be a city or province, can have a significant impact on his or her quality of life. After all, the minimum wage in one city may be significantly higher than in another.
Being a resident of such a nation is not at all simple, just as being a resident in any other locations has both positives and negatives associated with it.
What are the advantages of residing in China?
It is important to see the benefits of living in China, which are as follows:
First, there are a lot of jobs available and there are many variations to choose from. The ability to speak the local language is not usually required for jobs in the entertainment industry (such as those held by dancers, DJs, and other similar professionals).
Low-cost furniture and appliances for the home. As a result of the fact that almost all home appliances are manufactured in China, the cost of these goods is extremely low in the country. This is particularly true with regard to mobile phones.
A remarkably extensive range of products to choose from. Regardless of one's financial situation, the quantity and variety of goods available to choose from in China is truly overwhelming. It's hard to wrap one's head around such variety.
China is home to an extensive variety of restaurants, coffee shops, clubs and bars, and other types of entertainment venues.
•Almost anything can be purchased through online shopping and delivered to your home. In China, people put a lot of stock in getting their goods delivered to their homes. This is especially the case with respect to ingestible goods and beverages. There are countless delivery services in the country.
Establishing a new commercial enterprise. It might be confusing to start your own business in this country at first, but there's also a way to simplify things. It's a good place for business because there is a large population, competent workers, as well as stable market.
Housing. Finding a place to live shouldn't present too difficult challenges either, so don't worry about that. Even on a shoestring budget, one need not have difficulty locating suitable housing. The only question that will be asked concerns the current state of the house.
Transport. There is not much of a financial burden incurred when taking public transportation. There is a significant variety of options available for modes of transportation. On the other hand, the vast majority of people in this country ride bicycles. Family members usually have their very own bicycle. Additionally, a significant number of visitors to China rent bicycles while they are there.
What are the disadvantages of living in China?
As is the case in every nation, living conditions in China come with their fair share of drawbacks, including the following:
Ecology. At the present time, the problem of ecology is one that is recognized in all territories around the world as a result of its high level of importance. The environment in China is in a miserable condition because of the large number of factories, plants, and other types of industrial businesses. The provinces that are extremely remote from major urban centers are the only exception to this situation.
Air that is tainted with contamination. The serious issue that is pollution of the air in large cities needs to be addressed. Masks and other respiratory protection devices are of no use. The inhalation of polluted air can aggravate preexisting respiratory conditions.
The amount of vehicular traffic on the roads. The level of noise on Chinese roads is ridiculously high due to the constant honking of horns by drivers. There are so few regulations that it's almost impossible to follow them. Unannounced lane changes, reversing, and turns are all legal maneuvers for drivers to perform. It is very unlikely that anyone will be able to cross the street anywhere other than the designated crossing.
Suspected theft of a bicycle. Considering that in China riding a bicycle is the most prevalent form of transportation, there is a significant possibility that one will be stolen. And if this does take place, the chances of his being found are so slim that it's almost impossible to imagine. There are instances in which the cost of the lock on a bicycle is higher than the cost of the bicycle itself.
Heating. Because Chinese homes do not typically have central heating, the winter months can be very uncomfortable inside of them. Every household does what it can to warm themselves up.
Internet. The Chinese Internet presents a serious challenge. It is extremely sluggish and prone to interruptions due to the high volume of users. The cost of having a high-speed and high-quality internet connection is very high. It is unusual to find an internet provider that offers unlimited service.
There are no days off or too few allowed. In China, there is almost no time off for vacations or holidays due to the country's rigorous work schedule. A significant number of employees are required to put in extra hours of work even on significant holidays observed nationally.
Behavior. The Chinese people pride themselves on being unpretentious and straightforward. But a lot of people in China communicate poorly, using foul language and frequently coughing during conversations. Unfortunately, this tarnishes the image of what otherwise would be a fantastic nation.
The functionality of the monetary and banking systems. Even the simplest banking transaction can take several tormenting hours to complete because of the long lines that form and the glacial pace at which bank employees work. The fact that there are so many forms to fill out and that there are multiple lines at several different windows is a detriment.
Pets. The fact that it is challenging and expensive to care for pets in China is not a well-kept secret. To make matters worse, even simple things like walking or exercising the animal can be difficult. In order to take your dog or cat to the exercise area or the walking trail, you will have to wait in a very long line.
Introduction to buying property in China as a foreigner
Buying low and selling high is one of the concepts every investor should know. However, it is truly amazing how many people everywhere forget this value seeker mantra.
For most of the 2000s, China's real estate market was booming. In fact, local property buyers have benefited from the country's economic recovery more than anyone else.
Houses in major cities in China showed the highest income. Property prices in Shanghai, Shenzhen, Guangzhou and Shanghai have tripled since the millennium before the 2008 global recession.
But something has changed. The volume of real estate transactions since the "boom" began to fall, especially in most of China's first and second tier cities.
Meanwhile, Chinese developers are cutting prices on their new projects, often by as much as 30%.
Would you be upset if you bought a condominium but six months later prices dropped, giving new buyers a better deal? So, this scenario has become a real story for many property buyers in China.
So, we are here to figure out whether to buy Chinese property or not, what restrictions will be, what commissions you will have to pay and much more, at the end we promise that you will get all the answers to your questions.
Is it worth buying property in China as a foreigner?
Have you ever thought about buying property abroad? Now this phenomenon is becoming very popular, and many people are trying to be in time and purchase a piece of land in different countries.
Well, it's very convenient. You can come to the resort in your own house or apartment, and rent out this apartment upon departure, which in fact is a good passive income.
Let's take a look at this housing issue on Chinese land. First of all, what you need to understand is that all the hectares of the Celestial Empire belong to the state, and in case you decide to purchase real estate, then you will not be a full-fledged owner, you will simply rent a plot from the state for a very long period of time, namely for 70 years.
This law applies to both Chinese and foreigners. If you buy a second home, then you have even less time to live in it (depending on when the first "owner" bought it).
Depending on it, the older the apartment, the cheaper it will be sold. When buying an apartment, an expat puts his signature on a few special papers stating that he is going to use the land only for personal residence.
Foreigners are not allowed to rent out an apartment. After that, interest in buying disappears completely, right?
What will happen to the apartment in 70 years? Well, in fact, 70 years have not passed since the adoption of this law, so the devil knows what will happen there.
But! Theoretically, you can (or rather, your children) pay 50% of the market value of the apartment and extend the lease for another 70 years. No money? Then there is no apartment.
If, however, a foreigner decides to buy an apartment, what are the prices? Well, it's really expensive! It's way cheaper to rent a house. In large cities (Beijing, Shanghai, Guangzhou, Hong Kong, etc.), prices are 2-3-5 times higher than in Europe.
If you count the money for rent (multiply by 70 years) and for the purchase, then rent is much more profitable. Where is the logic then?
There is logic. But this is more about the Chinese. When buying an apartment, a piece of paper is issued – an analogue of registration, but this is very important! And with the absence of this piece of paper, you are not a full-fledged Chinese!
Buying Property in China as a Foreigner: Restrictions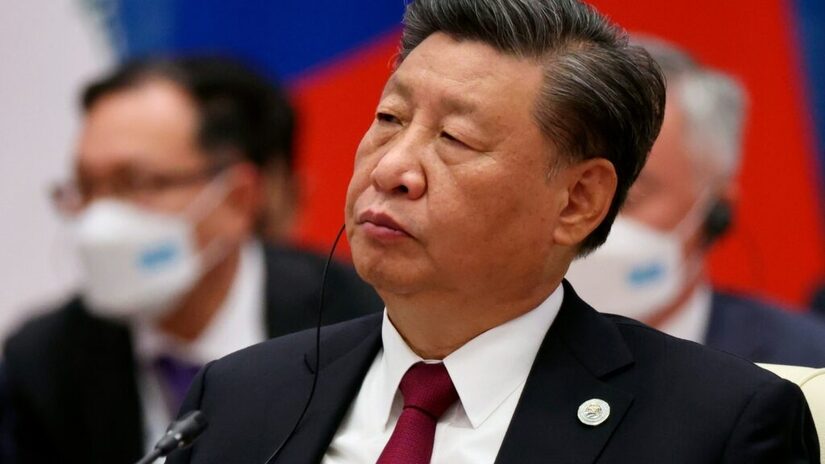 Undoubtedly, in China there are restrictions for foreigners when buying property. Despite all the difficulties, China is predicted to become the largest investment market in the Asia-Pacific region.
Barriers to the purchase of residential and commercial real estate appeared in China as recently as 2006. Like all subsequent measures, the barriers are designed to control the rise in prices in the real estate market.
The legal regime for buying real estate in China differs in each Chinese province. It is much more difficult to buy property for a foreigner in Beijing or Shanghai, as well as near government and strategically important facilities.
Expats who would like to acquire real estate in Shanghai, for instance, are required to show evidence of their marital status. In addition, the law that is currently in place in Shanghai specifies that a non-Chinese national who does not possess a household registration is merely allowed to purchase a single parcel of land.
In contrast, expats would be permitted to purchase a home in Beijing if they had been contributing to social security and paying their taxes for a period of five years before the purchase of the home.
The Chinese government has previously introduced rules for the purchase of housing by foreigners.
They can be found in the regulation "On the management of foreign investment in real estate" (Notes of the Ministry of Construction of the PRC, the Ministry of Commerce of the PRC, et al., on the regulation and procedure for access of foreign capital to the real estate market No. [2006] 171 of 11.07.2006).
One of the main points said:
Branches and representative offices of foreign enterprises and organizations in China (excluding enterprises engaged in real estate transactions with the approval of the Chinese government) and foreigners living or studying in China for more than 1 year are eligible to purchase real estate in China for their own residence and use.
Foreign enterprises and organizations that do not have branches and representative offices in China, as well as foreigners who have lived or studied in China for less than 1 year, do not have the right to buy real estate in China.
Thus, renting apartments to foreigners was impossible; this type of investment is not for the Middle Kingdom. The fact that you lived, worked or studied in China for more than one year will need to be confirmed by some documents. Please note, however, that this restriction was occasionally lifted briefly in some areas of China in an attempt to stimulate the real estate market.
The next limitation is the amount of real estate you can purchase. On the example of Beijing: buying more than one apartment in this city (as well as in many others, including Shanghai) was prohibited.
Only Chinese residents in the capital can own two apartments in Beijing. Citizens of other countries and even residents of other regions of the country have the right to buy only one residential property. Moreover, in order to buy an apartment in the capital, a non-resident must provide evidence that he has paid income tax or paid social contributions for five years.
Foreigners can purchase commercial real estate (but not for an individual, only for a legal entity) and luxury real estate, but cannot buy land.
It must be remembered that you do not buy real estate in the ownership of the property, but only rent it for 70 years. And note that according to the legislation of China, all the lands are considered as state property. The land is leased for commercial real estate for 50 years, and when these years pass, the right to use the land plot can be extended.
The expression "soap bubble" is one of the most common ones, when describing the real estate situation in China. The recent example of the United States, where real estate prices rose to a huge bubble that then burst and triggered the global financial crisis, is nothing like China's.
The country's government also fears the growth of social tension in society, which may be caused by the crisis.
The authorities accuse speculators of inflating real estate prices, who, by buying up apartments, create their shortage. But the point is also that many members of the middle class are now able to invest more and more in real estate.
And, of course, China's real estate market depends on its location in this truly vast country. This is not only the capital, mega cities, industrial and port centers, but also tourist seaside towns and houses on the islands.
No Job, No Apartment: How China Limited the Right to Housing
In recent years, Shanghai has maintained a position near the top of the list of cities that are home to some of the costliest real estate across the world. Additionally, it is still the most expensive city in the Chinese mainland.
As an expat, you are permitted under the law to purchase real estate in Shanghai. You will, however, need to fulfill a number of other requirements in addition to having a sizeable sum of money saved up in the bank.
The requirement that you must have legally lived in the country for a minimum of one year is the one that holds the most weight among these prerequisites. To accomplish this, you will typically need to provide evidence that you have been employed or are conducting business in Shanghai.
You will as well be requested to show tax receipts for the majority of the length of your stay. The exact period of time required will vary based on the region in the country in which you intend to purchase real estate.
In Shanghai, specifically, you will be required to provide copies of your tax receipts for the most recent year out of the two years of your legal stay in the nation.
You are not allowed to rent the property out or maintain it for an investment of any kind, as this is another one of the requirements that needs to be met before the property can be transferred into your name. The property has to be for residence use alone.
Residents of the People's Republic of China (PRC) have long been accustomed to these rules, but for Europeans it sounds wild: potential buyers of real estate in Shanghai will have to show logical proofs that they are really in need of an apartment.
Otherwise, the transaction will not be registered – even if the seller has already received the money, and the buyer is determined to move to Shanghai.
There can be many reasons for moving: Shanghai now occupies one of the leading places in terms of economic growth in the whole country, and well-thought-out infrastructure makes the metropolis one of the most suitable Chinese cities intended for everyday life.
In addition, there is the sea and two airports, and the subtropical climate saves locals from cold winters.
The advantages of the economic capital of China have long been appreciated by residents of other regions. According to data from the United Nations' World Urbanization Prospects, more than 29 million people live in Shanghai so far in 2023.
Everyone else is not entitled to access schools, health insurance and other social benefits, but they still come to Shanghai in search of work and a better life. Shanghai residents themselves are sure that at least 30 million people live in the city, of which at least 0.5 million are foreigners, including Europeans.
Especially for those who are thinking about permanent housing in the economic capital of China, the editors of RBC-Nedvizhimost have chosen certain key features of the Shanghai real estate market: from lack of space and tax refunds to restrictions on the tenure of an apartment.
First for rent, then for ownership
The first thing to know about Shanghai real estate is that there really isn't enough space here. While the rest of China is empty of uninhabited skyscrapers and entire cities, the construction boom in Shanghai is only gaining momentum: the ever-growing demand for housing, hotels and offices leads to the construction of continually growing residential areas.
To limit the influx of migrants and prevent the formation of a bubble, local authorities have introduced restrictions on the purchase of housing.
To become a full owner of a Shanghai apartment, a visitor will have to live in the city for at least a year, and then prove to the authorities that he really spent this time in Shanghai. This rule applies to both Chinese and citizens of other countries. Thus, for the first time, a migrant from Europe will have to live either in a hotel or in a rented apartment.
When the cherished deadline comes, the home buyer will have to pay a deposit in the amount of 1% of the cost of the purchased apartment to a special state account – the money is paid simultaneously with the application for registration of the transaction.
After that, the local government checks whether the investor is worthy of getting an apartment. If at this stage the Chinese analogue of Rosreestr discovers that the foreigner deceived the state agency and tried to buy housing before the expiration of the one-year period, the transaction is canceled and the 1% deposit is not returned.
The unemployed are not allowed to own real estate
To date, the average number of pensioners (that is, residents over 60) in China has reached nearly 15% of the population.
In Shanghai, usually young specialists come to work in the economic capital. If a buyer is intended to buy an apartment, he has to pay taxes to the city budget for at least two years.
It doesn't matter if the expat has his own business or is considered an employee, the main thing is that a person has at least 24 months of tax payments. This is the second prerequisite for buying a house in addition to a year of residence in Shanghai.
After buying a property from a newly minted resident of Shanghai, an additional property tax immediately arises. On average, expats pay 10,000 yuan ($1,475.95) a year for their own housing.
The good news is that after the 12-month period, the apartment owner has the right to return all the property tax paid – and no more fees after that.
Sellers overestimate the footage
Buyers accustomed to European realities will be unpleasantly surprised: the real area of apartments in Shanghai is about 67% of what developers indicate on their websites.
The thing is that in China it is customary to take into account the total area of a residential complex, taking into account all the entrances, elevator shafts, adjacent territories and even green spaces around the house.
The area of all this territory is summed up, and then divided by the number of apartments in the house. The received share in the total area of the building is added to the documented area of the apartment, and the buyer must pay for it together with the housing.
Therefore, do not rush to buy an 85-meter one-room apartment in a new residential complex – after all, the area of such an apartment is unlikely to exceed 50 square meters.
You can't live past 70
Last but not least, you can only own a house in Shanghai for 70 years. For commercial real estate, the term is even shorter – 40 years.
What will happen after this period, the people of Shanghai themselves do not know: the rule appeared recently, and no one has yet lived up to the moment when an apartment or office will have to be given to the state.
It is possible that in the coming years the Chinese government will still change the rules, and expats will still be able to live in their own apartment for more than 70 years, but now the law prohibits this.
Buying Property in China as a Foreigner: Changing Times
How have rules evolved in 2023 for foreign investors?
After being subjected to a number of revisions over the course of many years, the law on property now makes provision for buying real estate in China as a foreigner. It is no longer necessary for non-citizens who wish to buy property in the nation to have first lived there for at least a year, either for the purpose of pursuing an education or working a job.
In addition, due to a recent change in the law, foreigners are now permitted to purchase multiple properties in China, whereas in the past this was not allowed. Now, residents of other countries are permitted to acquire as many homes as they like in the Asian nation. At the same time, the law that required foreign nationals to have spent a certain minimum amount of time living in China has been revoked as well.
Because the Chinese government claims ownership of all land in the country, it is essentially impossible for foreigners to purchase property there. However, expats who have an employment in China and those who intend to relocate to the country are permitted to acquire a property based on their requirements and their ability to pay for it, although with certain restrictions still placed on this right.
Because of the changes made to the law, there is also no longer a limit placed on the number of properties that can be purchased by a non-citizen. The only stipulation is that the piece or pieces of real estate can only be used for residential purposes; non-residents are not permitted to rent them out or use them for any other operations.
Be aware that these modifications to the provisions of the original law are effective to mainland China only.
For foreign businesses and individuals who are interested in utilizing the real estate for something other than its intended purpose, it is required to first start a business in China.
A supporting document verifying a foreign company's legal status is necessary for those who wish to establish outlets or affiliated companies in China; there needs to be a written guarantee that the real estate will be used solely for business purposes. Buying real estate in China as a foreigner and investor is now allowed if such property is categorized as a housing unit and the investor has business operations in the country.
Land-use rights offered by the Chinese government can also be accessible for foreign investors who are keen in moving to the country, so long as they make the necessary arrangements with the authorities.
The Chinese central government or, at the municipal level, the Land and Resource Bureau will then negotiate and finalize an agreement with such foreign investors.
They are to be provided with land-use rights for a particular land area that is held by the state, and these rights are valid for a predetermined period of time. If the property is being rented out to a non-citizen for residential use, the lease term can be extended beyond 70 years.
The maximum number of years applied on a lease for land that is being used for either commercial or recreational purposes is 40. If a foreigner leases the property for purposes related to industry, science, health, culture, athletics, or education, the concession for such land-use cannot be in excess of 50 years.
Certain local governments in China allow foreign nationals to benefit from land-use leasing rights for the purposes of construction. This is not a common practice, however, and is only being trialed in certain locations within China at this time. In most cases, domestic companies that have already been granted land-use rights by the government lease those rights to international investors.
A foreign owner or occupant of the property is restricted to only engaging in those uses that were originally outlined in the master lease agreement for the property. Any new land-use right obtained needs to be registered with the relevant land administration authority.
Buying real estate in China as a foreigner is not an exception to the rule that there are restrictions placed on most things. Keep in mind that foreigners are only allowed to own residential real estate; if they want to own commercial property, they must first incorporate it in China.
On top of a 1% deposit that may be required if the purchaser obtains a mortgage, the seller is required to receive an upfront payment from the international purchaser equal to 30% of the purchase price denominated in Chinese yuan. In China, foreign nationals are also not permitted to be landlords.
Foreign investors who intend to operate in China has to conduct a more extensive due diligence process. This may involve determining whether the property's market value aptly describes its underlying costs. The records with regard to ownership, lease details, safeguards as set by the law, and other regulations must also be thoroughly checked.
What are the Costs for Buying Property in China as a Foreigner?
There is a wide variety in the national average land price across China's provinces and municipalities. According to the most recent data that is available from Hong Kong-based data insights provider CEIC Data, the property prices per square meter in Beijing stood at approximately 19,001 yuan (about $2,801) on average from January 2003 to November 2022.
CEIC is a unit of macroeconomic, business, and industry intelligence company ISI Emerging Markets Group,
According to CEIC, the average price paid per square meter in the municipality of Chongqing, which is located in the province of Sichuan in China, reached 5,140 yuan during the same time period. On the other hand, according to the information gleaned from the data insights provider, the price per square meter in the province of Anhui in China reached nearly 5,026 yuan.
The average price of real estate in Shanghai, the most populous city and commercial capital on the Chinese mainland, was approximately 15,440 yuan per square meter between January 2003 and November 2022, CEIC said. During the same time period, the average price of a square meter of real estate in Tianjin, China, was roughly 8,845 yuan. Tianjin is China's most important port city.
What taxes are imposed for buying property in China as a foreigner?
When purchasing real estate in China, a person who is not a Chinese citizen is required to pay both a deed tax and a stamp duty, according to PricewaterhouseCoopers (PwC). In the meantime, the sale of real property in the country is subject to a variety of taxes, such as personal income tax, value-added tax (VAT), land appreciation tax, and stamp duty, on top of certain minor local taxes.
When an individual sells a residential property, they are exempt from paying land appreciation tax, and they are also exempt from paying stamp duty when purchasing or selling residential properties.
Tax on Income
In China, non-residents are typically only subject to taxation on the portion of their income that comes from the country. Income taxes on employment earnings, author's remuneration, and royalties are calculated by each category per month or per transaction at progressive tax rates, PwC said. The tax rates that are applied can start as low as 3% of taxable income per month and can go as high as 45% of that income.
Real Estate Tax
An annual real estate tax is charged on land and real properties that are used for business purposes or that are leased. The amount of this tax is determined by the value of the real property or the rental income obtained. The yearly tax rate is 1.2% of the real estate's original valuation, and a tax cut of between 10% and 30% is typically provided by local governments, PwC said.
On the other hand, a tax assessment of 12% of the property's rental value could also be applied. If a residential property is not used for commercial purposes or rented out, the owner of the property is exempt from paying the real estate tax.
Urban and Township Land-Use Tax
Taxpayers who use land that is located within certain areas of the city and mining districts are subject to an urban and township land-use tax. Annually, it is determined by multiplying the space of area actually occupied by a taxpayer by a predetermined amount per square meter that is set by the local governments. Individuals who hold residential properties are exempt from paying urban and township land-use tax in a number of provinces and cities across the country.
Land Appreciation Tax
Gains derived from the sale of land-use rights or real estate properties are subject to a progressive land appreciation tax with rates ranging from 30–60%. When it comes to the purchase and sale of residential properties, individuals are exempt from paying the tax on the appreciation of land.
Deed Tax
An acquisition, disposal, gift, or exchange of ownership of real estate or land-use rights may be charged a deed tax of between 3% and 5%. The taxpayer is the person who receives the assets through a transfer or assignment.
Stamp Duty
In the case of property leasing agreements and property insurance policies, the stamp tax rates are set at 0.1%.
VAT
A person who sells or imports goods, provides services, or sells intangible or immovable properties is subject to value-added tax.
In most cases, a single person will fall under the category of a "small-scale VAT taxpayer," which means they will be subject to a 3% VAT rate, according to PwC. However, people who work in businesses that are privately owned may be eligible to be recognized as general VAT taxpayers if they meet certain criteria, such as the required minimum amount of annual sales, among other things.
Why is buying property in China as a foreigner a bad idea?
Real Estate Market Crisis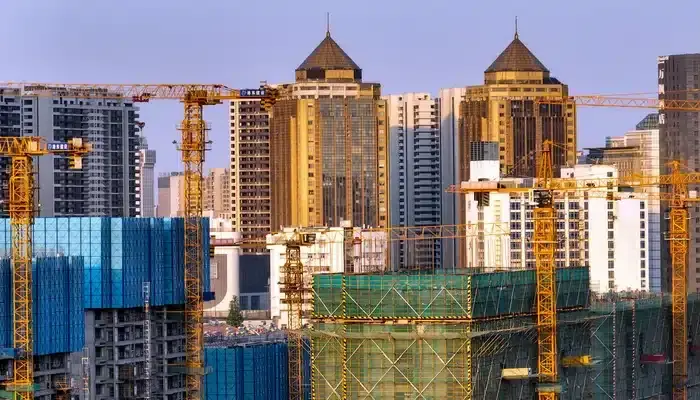 Since President Xi Jinping took office in China 10 years ago, the real estate sector has been the primary driver of the country's rapid economic expansion. According to The Washington Post, the market is currently experiencing a downturn, major developers have stopped making payments on their debts, and the government is attempting to put together a rescue plan.
Economists believe that the intervention will be sufficient to prevent the property market from collapsing in a disorderly manner and may even result in a gradual recovery. According to the Post, the stakes are high because a complete collapse could put China's financial system and the global economy in jeopardy.
According to a previous report by independent news organization Al Jazeera, China's real estate problems are in part caused by the deliberate policy choices that the country has made. Beijing made public in August of 2020 a strategy that it dubbed Three Red Lines with the purpose of gradually shrinking a substantial property bubble that had been building for decades.
The strategy aimed to achieve two goals: the first was to lessen the over-reliance that the economy has on real estate, and the second was to put a stop to the speculation that had pushed up housing prices beyond what many Chinese middle-class families could afford.
The policy stated that developers were not permitted to borrow money from banks or any other financial institutions unless they satisfied rigorous requirements for financial soundness. One of these criteria included having a maximum of 100% on net debt to equity.
It turned out that several different developers had amassed enormous debts and had been functioning out of the so-called Three Red Lines all along. According to Al Jazeera, the industry was suddenly unable to borrow money due to the new restrictions, which resulted in a significant financial shortfall for the sector.
In December of 2021, Evergrande Group, one of the largest real estate development companies in China, fell behind on the interest payments that were due on its offshore bonds. Shortly after that, another urban developer and operator by the name of Kaisa Group Holdings did the same thing.
The current climate has contributed to a worsening of the industry's problems, as developers who are in financial straits and saddled with debt have struggled to complete their projects on schedule.
The current real estate crisis in China poses a significant risk to the country's economy. Even though there are analysts who believe the market has reached its bottom, it is anticipated that the problems facing the industry will continue for a considerable amount of time.
S&P Global Ratings projected in July 2022 that real estate values will fall by 30 percent in that year, which would be a decrease that would be even more severe than the one that occurred during the financial crisis of 2008.
At the beginning of 2023, however, reports indicated that the authorities were contemplating easing the restrictions imposed by the Three Red Lines.
According to a report by Bloomberg News, one possibility is that real estate companies will be given permission to increase their leverage by having borrowing caps lowered and the grace period for satisfying debt targets established by the Red Lines pushed further in the future.
As a means of easing the liquidity crisis, the Chinese government has unveiled a set of measures focused on increasing the amount of financing available to developers in the form of equity, bonds, and loans. They will be able to access more funds from home presales, the largest source of funds in the sector.
In addition, special loans totaling 200 billion yuan ($29.5 billion) will be provided to them so that they can finish housing projects that have been put on hold.
The government has also modified certain financial regulations. These changes made it possible for the central bank to provide more assistance to financially troubled developers and direct banks to promote growth in residential mortgages as well as loans to developers in certain regions. The standard interest rates charged by lenders have been reduced.
In December 2022, sales of newly constructed homes were down by 31% year over year. Analysts at Citigroup Inc. anticipate that sales will decrease by another 25% in the year 2023, the Post said. This is due to the fact that the recovery will be hampered by reduced supply, and it will take some time for buyers' appetite to flip.
Millions of square feet of incomplete flats have been abandoned and allowed to collect dust. Chinese developers had only delivered approximately 60 percent of the homes that they had pre-sold between the years 2013 and 2020, according to the report.
The demand from homebuyers will remain low as long as there are so many unfinished construction projects.
Buying Property in China as a Foreigner: Final Thoughts
That's all you need to know before buying property in China. It's up to you to buy it or not. It would appear that buying real estate in the country at this time would only result in problems, given the current state of affairs. The property market definitely has many flaws that make it unworthy to buy, not to mention the rules that can be ever so confusing.
Pained by financial indecision? Want to invest with Adam?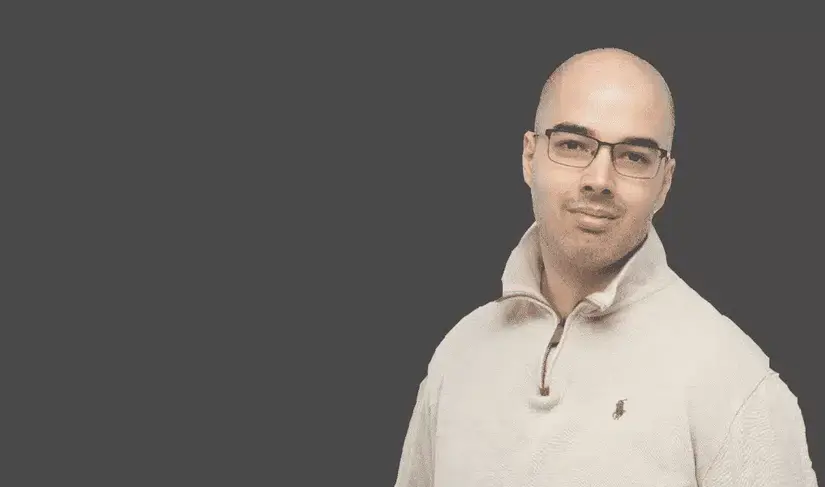 Adam is an internationally recognised author on financial matters, with over 584.6 million answers views on Quora.com and a widely sold book on Amazon and a contributor on Forbes.
Further Reading
The article below addresses the following questions:
Should you buy index funds at all-time highs? I go over the history of markets and explain why nobody can time the markets.
What are some techniques for managing business and financial risk? In particular, I focus on how to manage unexpected risks from black swan events.
What causes stocks to rise and fall by 10% in a day? Is it pure speculation or something else like the P/E ratios and valuations?
Are the richest people all white? Statistics show otherwise in the UK and US at least.
To read more click below