This article was updated on April 25, 2022
Why is buying property in China as a foreigner a bad idea? – that will be the topic of today's article.
This article will answer a simple question: Why is it a bad idea for a foreigner, non-resident or expatriate living in China to buy property there? But first we will discover a few key pros and cons that every expat should know.
If you would like to invest in more productive assets feel free to contact me, email (advice@adamfayed.com) or use the Whatsapp feature below.
I specialize in the expat financial services niche and have seen a lot of people burn their fingers, particularly with real estate in China and Dubai.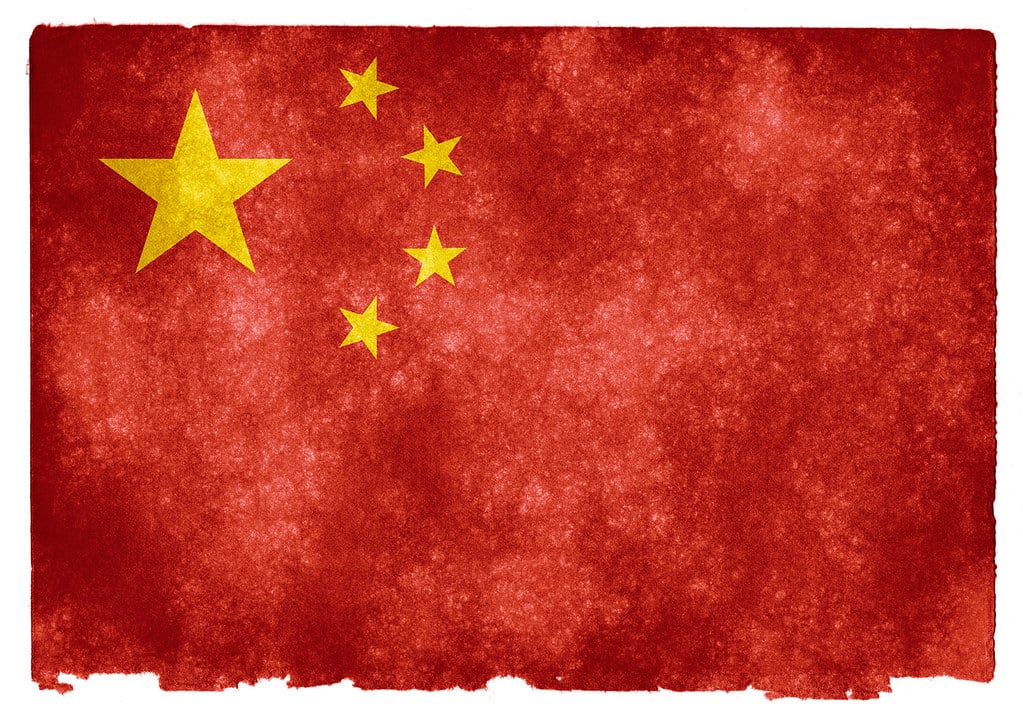 China is a very mysterious and huge country full of new discoveries and undertakings. In modern times, China is increasingly attracting not only tourists, but also emigrants. China is truly a great country, the beauty and variety of landscapes fascinate, huge cities, skyscrapers amaze. Mill, which owns most of all manufactured products in the world. The People's Republic of China is rich in cultural diversity, many people visit this country to enrich themselves spiritually. Living in such a country is not at all easy, as every country in China has its pros and cons.
Emigrants are drawn to move to China by a large selection of professions, there is always a job in this country, even if a person does not know Chinese. The well-being of an emigrant depends on which city or province he moves to. After all, each city has different levels of wages.
Pros of living in China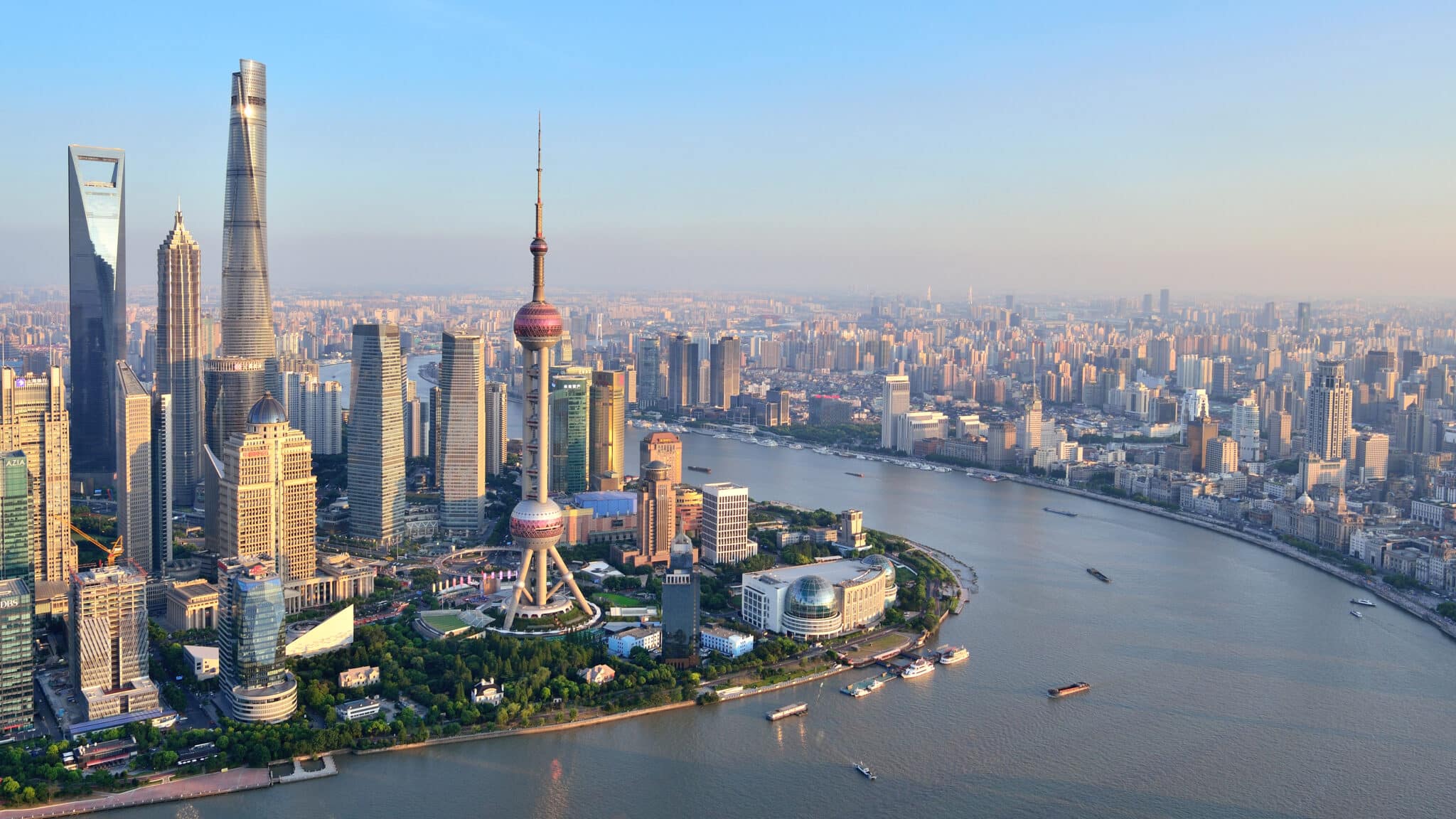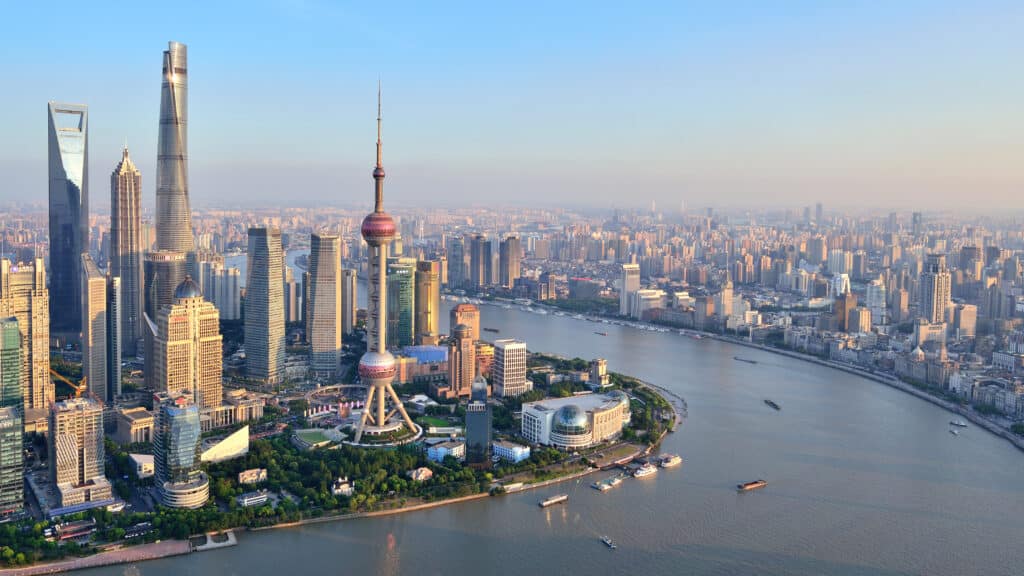 Undoubtedly, it is worth starting with the advantages of living in China:
In the first place, of course, the number of jobs and a variety of professions. To work in the entertainment field (dancers, DJs, etc.), knowledge of the language is not required.
Cheap household appliances. Since almost all household appliances are produced in China, its cost is very cheap, respectively, in China itself, the prices for appliances are very pleasant. This is especially true for mobile phones.
Huge selection of products. The choice of various goods in China is really huge, regardless of the budget. Such diversity is simply mind boggling.
Night rest. China has a huge selection of restaurants, cafes, nightclubs and other entertainment venues.
Almost everything can be ordered at home. Home delivery is very popular in China. This is especially true for food and beverages. There are thousands of delivery services in this vast country.
Opening a business. A huge population and a sparing policy about entrepreneurship make it easy to open your own business.
Housing. There shouldn't be any problems finding a place to live either. Even with a limited budget, housing can be found without problems. The question will be only about the condition of the dwelling.
Transport. The cost of public transport is very low. The choice of mode of transport is large. But most citizens of this country use bicycles. Every member of the family must have a bicycle. Also, many tourists coming to China rent a bicycle.
Cons of living in China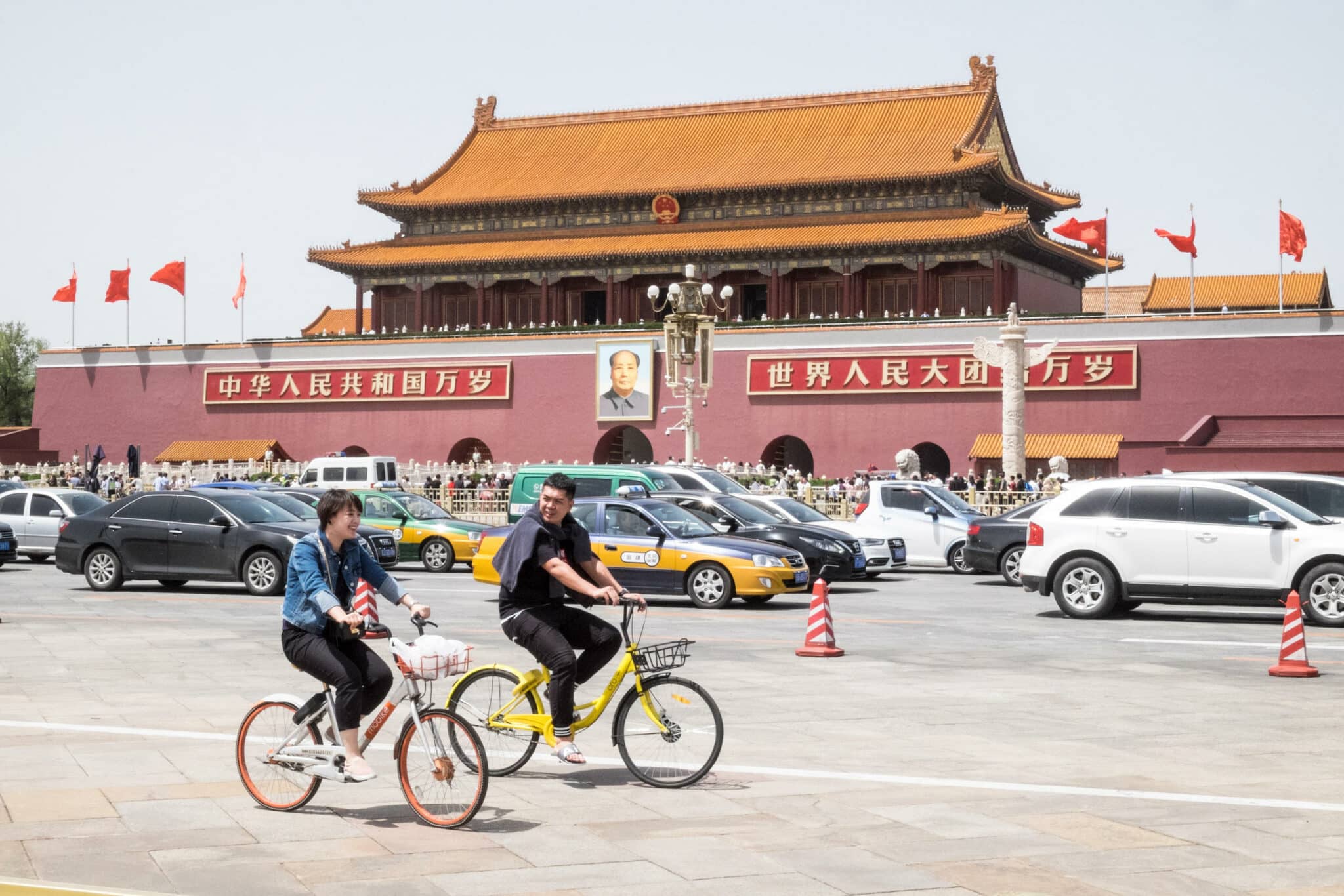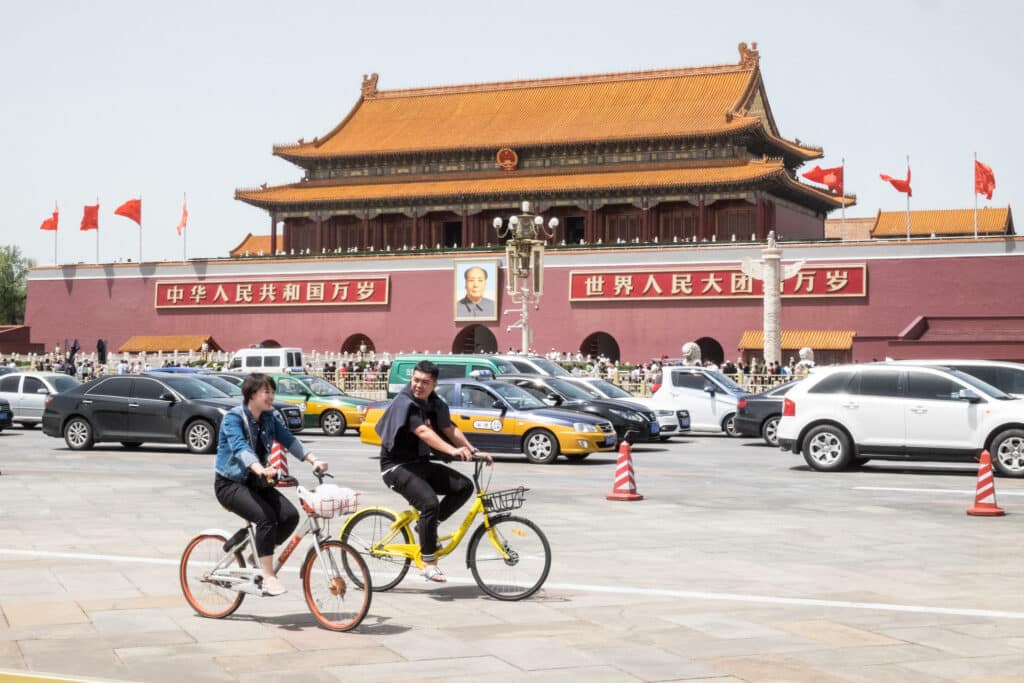 As in every country, there are also enough disadvantages of life in China:
Ecology. Currently, the issue of ecology is very important, and it is being considered in all countries of the world. However, in China, due to the number of factories, plants and other industrial enterprises, the environment is in a deplorable state. The exceptions are provinces that are far from metropolitan areas.
Contaminated air. Air pollution in big cities is a serious problem. Masks and respirators do not help. Polluted air can cause respiratory problems.
Traffic on the roads. Chinese roads are insanely noisy, drivers honk all the time. There are practically no rules of the road. Drivers may reverse, turn or change lanes without warning. It is almost impossible to cross the road not at the crossing.
Bike theft. Since in China, a bicycle is the most common mode of transport and there is a huge risk that it will be stolen. And if this happens, the chances that he will be found are almost non-existent. Locks on bicycles sometimes cost more than the transport itself.
Heating. In winter, it is really cold in Chinese houses due to the lack of central heating. Each family warms up as best they can.
Internet. The Chinese Internet is a real test for the nervous system. It is very overloaded, slow and intermittent. Fast and high-quality Internet is very expensive. Unlimited Internet is quite rare.
No days off. In China, there are practically no days off and holidays at work. Many workers have to work overtime even during major national holidays.
Behavior. The Chinese people are simple and unceremonious. It is absolutely normal for them to put the child in the middle of the mall or right on the walkway so that the child goes to the toilet. Most people in China are rude in communication, often cursing and coughing. Unfortunately, this spoils the impression of this great country.
The operation of the banking system. Huge queues and slow work of bank employees make even the smallest banking transaction several hours of hell. A huge number of forms, several queues at different windows, all this, of course, is a minus.
Pets. It is no secret that keeping pets in China is difficult and costly. However, even walking or exercising the animal is a challenge. You have to stand in a huge queue to get with your pet to the training ground or walking path.
Introduction on buying property in China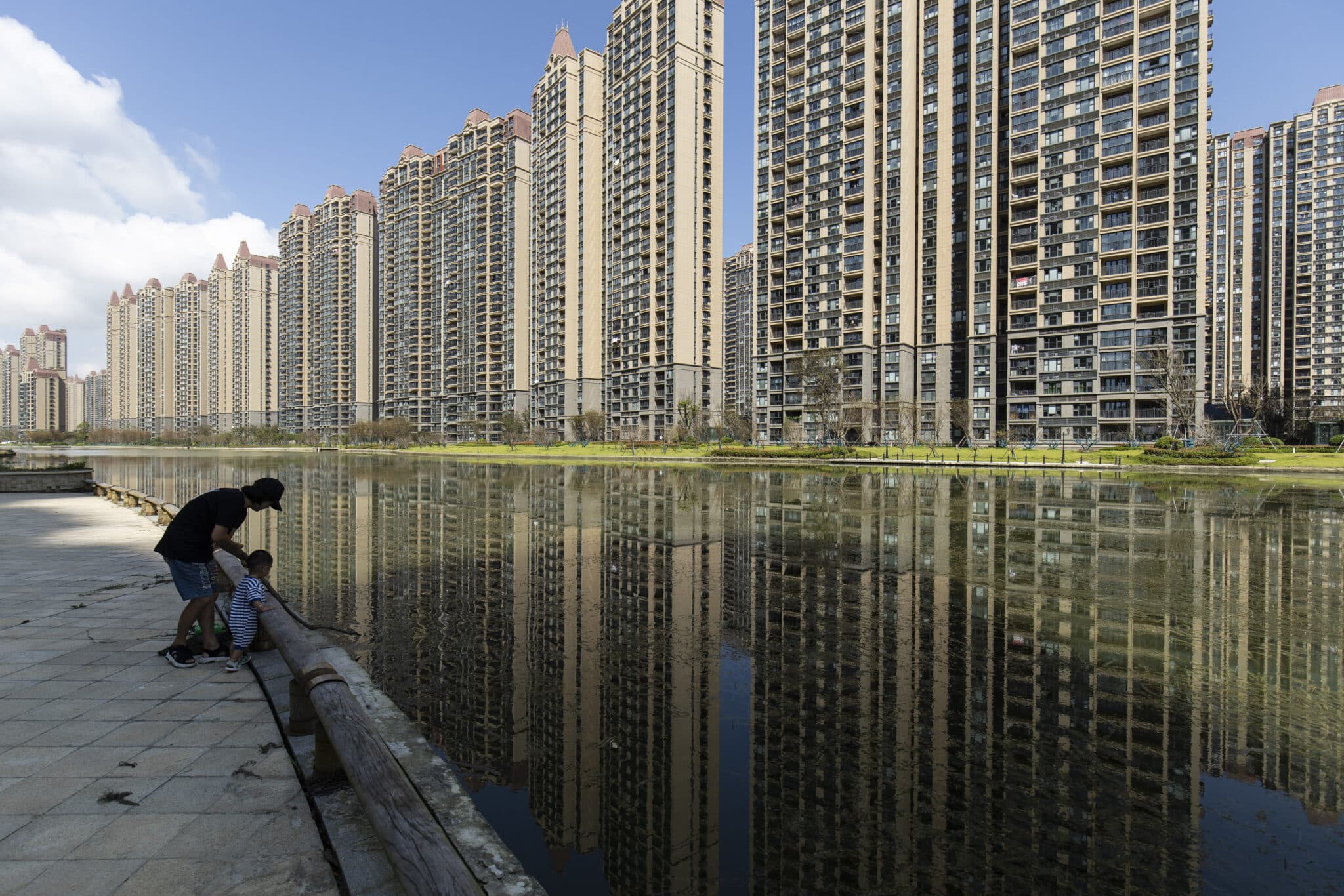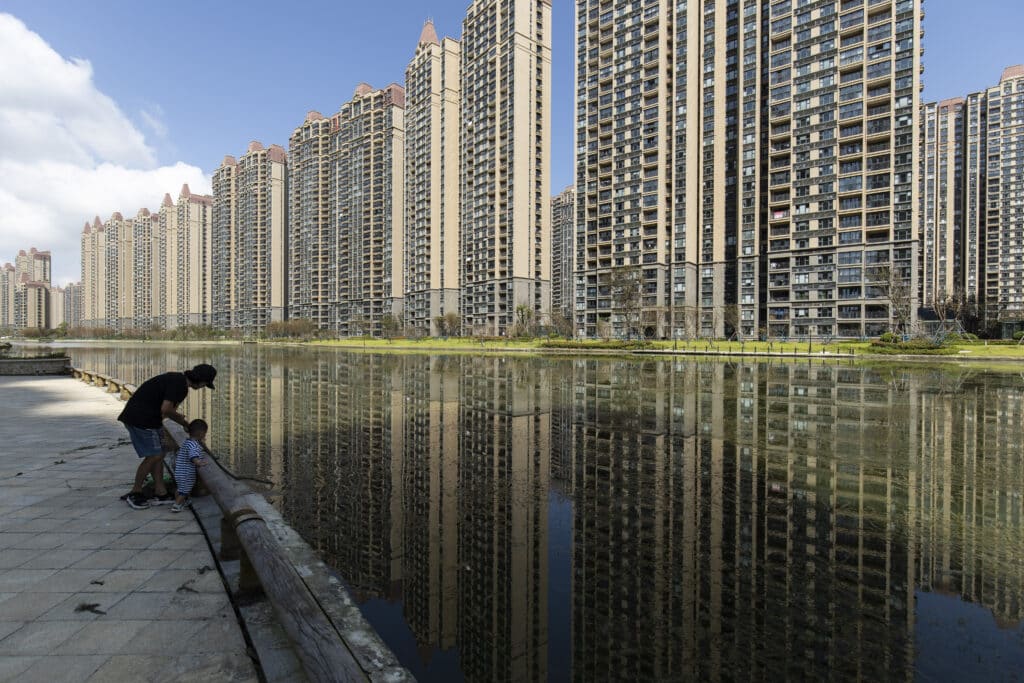 Buying low and selling high is one of the concepts every investor should know. However, it is truly amazing how many people everywhere forget this value seeker mantra.
For most of the 2000s, China's real estate market was booming. In fact, local property buyers have benefited from the country's economic recovery more than anyone else.
Houses in major cities in China showed the highest income. Property prices in Shanghai, Shenzhen, Guangzhou and Shanghai have tripled since the millennium before the 2008 global recession.
But something has changed. The volume of real estate transactions since the "boom" began to fall, especially in most of China's first and second tier cities.
Meanwhile, Chinese developers are cutting prices on their new projects, often by as much as 30%.
Would you be upset if you bought a condominium but six months later prices dropped, giving new buyers a better deal? So this scenario has become a real story for many property buyers in China.
So, we are here to figure out whether to buy Chinese property or not, what restrictions will be, what commissions you will have to pay and much more, at the end we promise that you will get all the answers to your questions.
Is it worth buying property in China?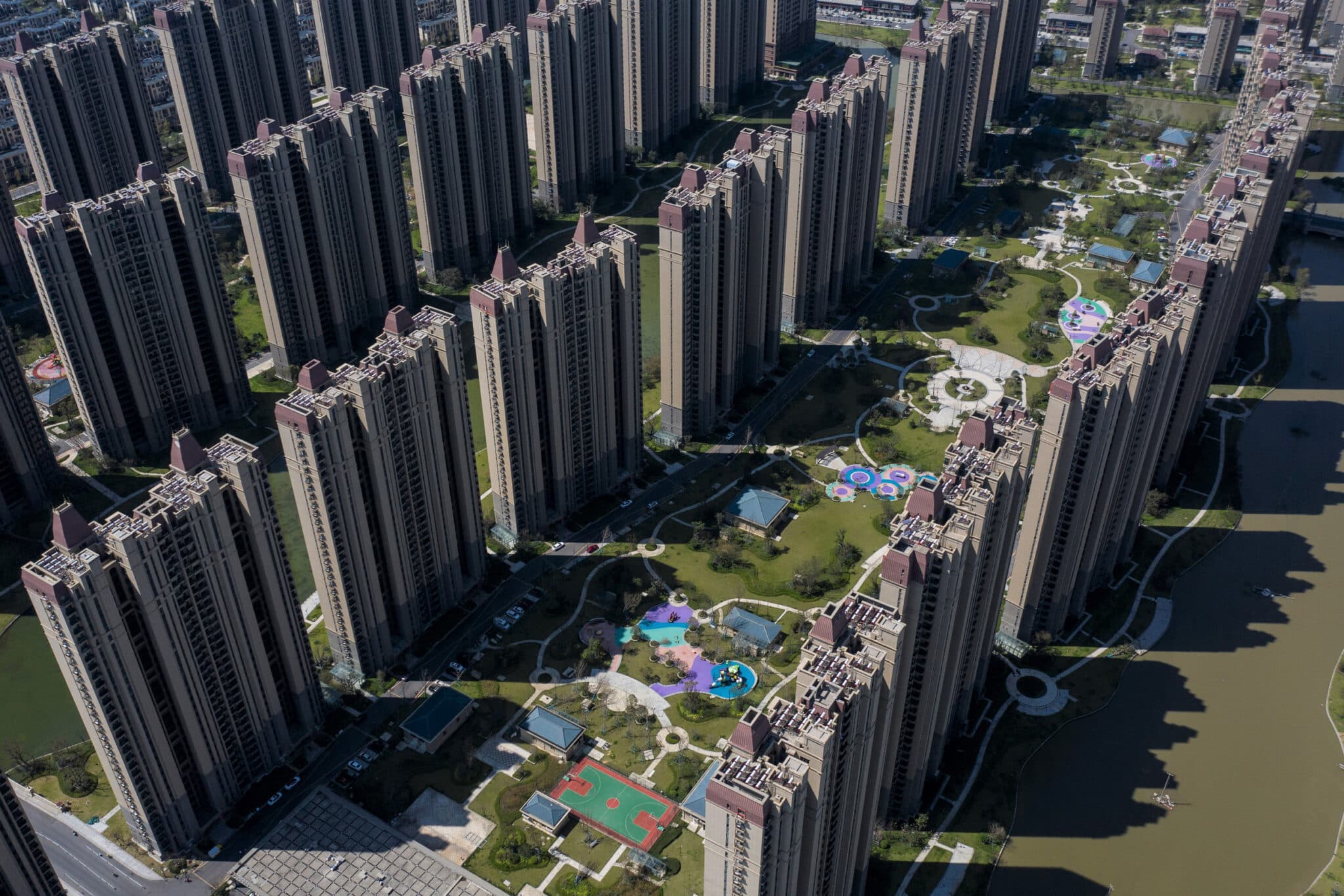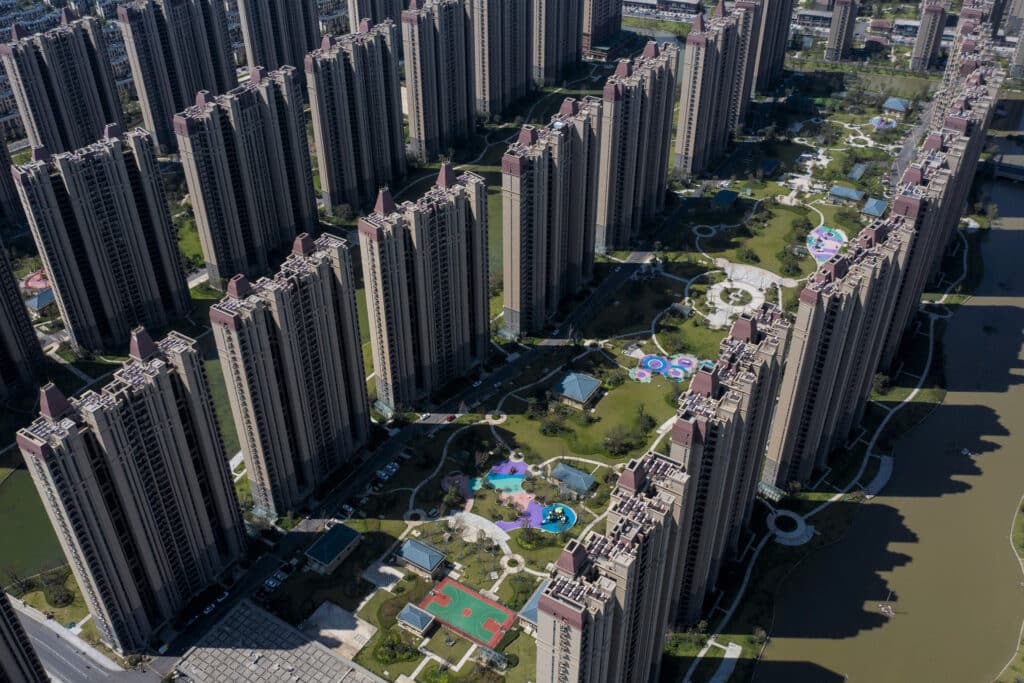 Have you ever thought about buying property abroad? Now this phenomenon is becoming very popular, and many people are trying to be in time and purchase a piece of land in different countries.
Well, it's very convenient. You can come to the resort in your own house or apartment, and rent out this apartment upon departure, which in fact is a good passive income.
Let's take a look at this housing issue on Chinese land. First of all what you need to understand is that all the hectares of the Celestial Empire belongs to the state, and in case you decide to purchase real estate, then you will not be a full-fledged owner, you will simply rent a plot from the state for a very long period of time, namely for 70 years.
This law applies to both Chinese and foreigners. If you buy a second home, then you have even less time to live in it (depending on when the first "owner" bought it).
Depending on it, the older the apartment, the cheaper it will be sold. When buying an apartment, an expats put his signature on a few special papers stating that he is going to use the land only for personal residence.
Foreigners are not allowed to rent an apartment. After that, interest in buying disappears completely, right?
What will happen to the apartment in 70 years? Well, in fact, 70 years have not passed since the adoption of this law, so the devil knows what will happen there.
But! Theoretically, you can (or rather, your children) pay 50% of the market value of the apartment and extend the lease for another 70 years. No money? Then there is no apartment.
If, however, a foreigner decides to buy an apartment, then first he must live in China for at least 1 year, and provide this information when buying. What are the prices? Really expensive! Cheaper to rent a house. In large cities (Beijing, Shanghai, Guangzhou, Hong Kong, etc.), prices are 2-3-5 times higher than in Europe.⠀
If you count the money for rent (multiply by 70 years) and for the purchase, then rent is much more profitable. Where is the logic then?
There is logic. But this is more about the Chinese. When buying an apartment, a piece of paper is issued – an analogue of our registration or registration, but this is very important! And with the absence of this piece of paper, you are not a full-fledged Chinese!
Real estate in China: restrictions for foreigners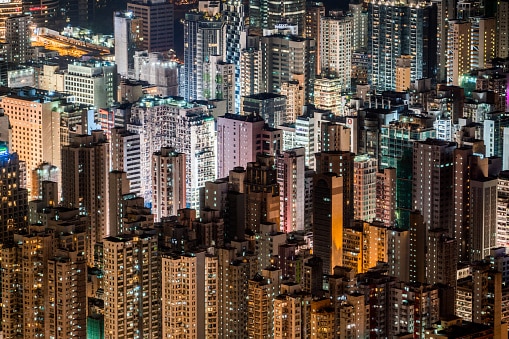 Undoubtedly, in China there are restrictions for foreigners when buying property. Despite all the difficulties, China is predicted to become the largest investment market in the Asia-Pacific region.
Barriers to the purchase of residential and commercial real estate appeared in China as recently as 2006. Like all subsequent measures, the barriers are designed to control the rise in prices in the real estate market.
The legal regime for buying real estate in China differs in each Chinese province. It is much more difficult to buy property for a foreigner in Beijing or Shanghai, as well as near government and strategically important facilities.
The Chinese government has introduced rules for the purchase of housing by foreigners. They can be found in the regulation "On the management of foreign investment in real estate" (Notes of the Ministry of Construction of the PRC, the Ministry of Commerce of the PRC, the National Development and Reform Committee of the PRC), the People's Bank of China, the General Administration of Industry and Commerce of the People's Republic of China and the State Administration of Foreign Exchange Control on the regulation and procedure for access of foreign capital to the real estate market No. [2006] 171 of 11.07.2006).
One of the main points says:
"Branches and representative offices of foreign enterprises and organizations in China (excluding enterprises engaged in real estate transactions with the approval of the Chinese government) and foreigners living or studying in China for more than 1 year are eligible to purchase real estate in China for their own residence and use.
Foreign enterprises and organizations that do not have branches and representative offices in China, as well as foreigners who have lived or studied in China for less than 1 year, do not have the right to buy real estate in China.
Thus, renting apartments to foreigners is impossible, this type of investment is not for the Middle Kingdom. The fact that you lived, worked or studied in China for more than one year will need to be confirmed by some documents. Please note, however, that this restriction is occasionally lifted briefly in some areas of China in an attempt to stimulate the real estate market.
The next limitation is the amount of real estate you can purchase. On the example of Beijing: buying more than one apartment in this city (as well as in many others, including Shanghai) is prohibited.
Only Chinese residents in the capital can own two apartments in Beijing. Citizens of other countries and even residents of other regions of the country have the right to buy only one residential property. Moreover, in order to buy an apartment in the capital, a non-resident must provide evidence that he has paid income tax or paid social contributions for five years.
To date, the tax on the purchase of real estate is quite standard:
Property transfer tax – 3-5% (depending on the province of China)
Contract Stamp Duty – 0.05% (Depends on the province of China)
Contribution to the state housing and communal services fund
According to the current "Temporary Regulation on Property Tax" of 1986, the owner of real estate worth up to 1 million yuan is required to pay a property tax of 8,400 yuan per year. If the property is rented out and the rental income exceeds RMB 100,000 per year, then the tax is RMB 12,000.
A new tax on luxury real estate and second homes is now being piloted in several cities in China. On average, the new tax can reach 1%. Experts argue that these measures will not affect buyers in any way, but will only reduce the number of speculative transactions.
Foreigners can purchase commercial real estate (but not for an individual, only for a legal entity) and luxury real estate, but cannot buy land.
It must be remembered that you do not buy real estate in the ownership of the property, but only rent it for 70 years. And note that according to the legislation of China, all the lands are considered as state property. The land is leased for commercial real estate for 50 years, and when these years pass, the right to use the land plot can be extended.
More and more new restrictions, not only for foreigners, are designed to somehow control the "hot", as analysts call it, real estate market in China. In the long term, China's role as the world's second largest economy is likely to help the country also become the world's largest real estate investment market.
Housing prices in the country are skyrocketing. The introduced barriers have led to a decrease in the number of transactions in the largest cities of the country – Beijing and Shanghai. However, in small towns there is still a boom in demand for houses and apartments – in the first half of 2011, sales there increased by 31% compared to the same period in 2010. In June, the housing prices in China increased by an average of 0.4%.
The expression "soap bubble" is one of the most common ones, when describing the real estate situation in China. The recent example of the United States, where real estate prices rose to a huge bubble that then burst and triggered the global financial crisis, is nothing like China's.
The country's government also fears the growth of social tension in society, which may be caused by the crisis. In the capital alone, housing prices rose by 42%, more than anywhere else in the country, and reached an average of 8,000 yuan ($1,213) per square meter (the average monthly salary in Beijing is half that).
The authorities accuse speculators of inflating real estate prices, who, by buying up apartments, create their shortage. But the point is also that many members of the middle class are now able to invest more and more in real estate.
And, of course, China's real estate market depends on its location in this truly vast country. This is not only the capital, megacities, industrial and port centers, but also tourist seaside towns and houses on the islands.
No job – no apartment: how China limited the right to housing?
In order to buy real estate in Shanghai, the buyer have to prove his job existence in the city, and then prove that he lives in a rented apartment for at least three years.
You can become the full owner of a house or apartment in Shanghai only with the permission of the authorities. Residents of the People's Republic of China (PRC) have long been accustomed to this rule, but for Europeans it sounds wild: potential buyers of real estate in Shanghai will have to show logical proofs that they are really in need of an apartment. Otherwise, the transaction will not be registered – even if the seller has already received the money, and the buyer is determined to move to Shanghai.
There can be many reasons for moving: Shanghai now occupies one of the leading places in terms of economic growth in the whole country, and well-thought-out infrastructure makes the metropolis one of the most suitable Chinese cities intended for everyday life. In addition, there is the sea and four airports, and the subtropical climate saves Shanghaiers from cold winters. In July, the costs for Shanghai real estate marked a record, which was that the cost of 1 sq. m. m reached 34.6 thousand yuan (about $5.5 thousand).
The advantages of the economic capital of China have long been appreciated by residents of other regions: only according to official statistics, 24 million people live in Shanghai, of which only 14 million are officially registered as urban residents.
Everyone else is not entitled to access schools, health insurance and other social benefits, but they still come to Shanghai in search of work and a better life. Shanghai residents themselves are sure that at least 30 million people live in the city, of which at least 0.5 million are foreigners. Including Europeans.
Especially for those who are thinking about permanent housing in the economic capital of China, the editors of RBC-Nedvizhimost have chosen five key features of the Shanghai real estate market: from lack of space and tax refunds to restrictions on the tenure of an apartment.
First for rent, then for ownership
The first thing to know about Shanghai real estate is that there really isn't enough space here. While the rest of China is empty of uninhabited skyscrapers and entire cities, the construction boom in Shanghai is only gaining momentum: the ever-growing demand for housing, hotels and offices leads to the construction of continually growing residential areas.
To limit the influx of migrants and prevent the formation of a bubble, local authorities have introduced restrictions on the purchase of housing.
To become a full owner of a Shanghai apartment, a visitor will have to live in the city for at least three years, and then prove to the authorities that he really spent this time in Shanghai. This rule applies to both Chinese and citizens of other countries. Thus, for the first time, a migrant from Europe will have to live either in a hotel or in a rented apartment.
When the cherished deadline comes, the home buyer will have to pay a deposit in the amount of 1% of the cost of the purchased apartment to a special state account – the money is paid simultaneously with the application for registration of the transaction.
After that, the local government checks whether the investor is worthy of getting an apartment. If at this stage the Chinese analogue of Rosreestr discovers that the foreigner deceived the state agency and tried to buy housing before the expiration of the three-year period, the transaction is canceled and the 1% deposit is not returned.
The unemployed are not allowed to own real estate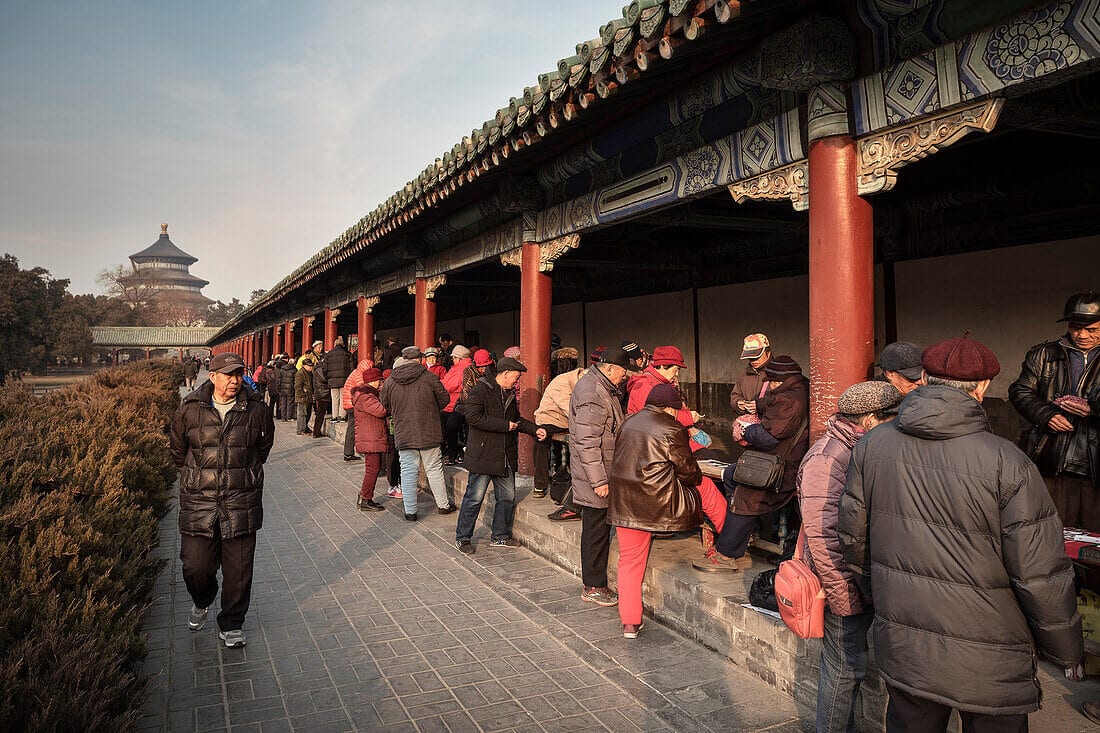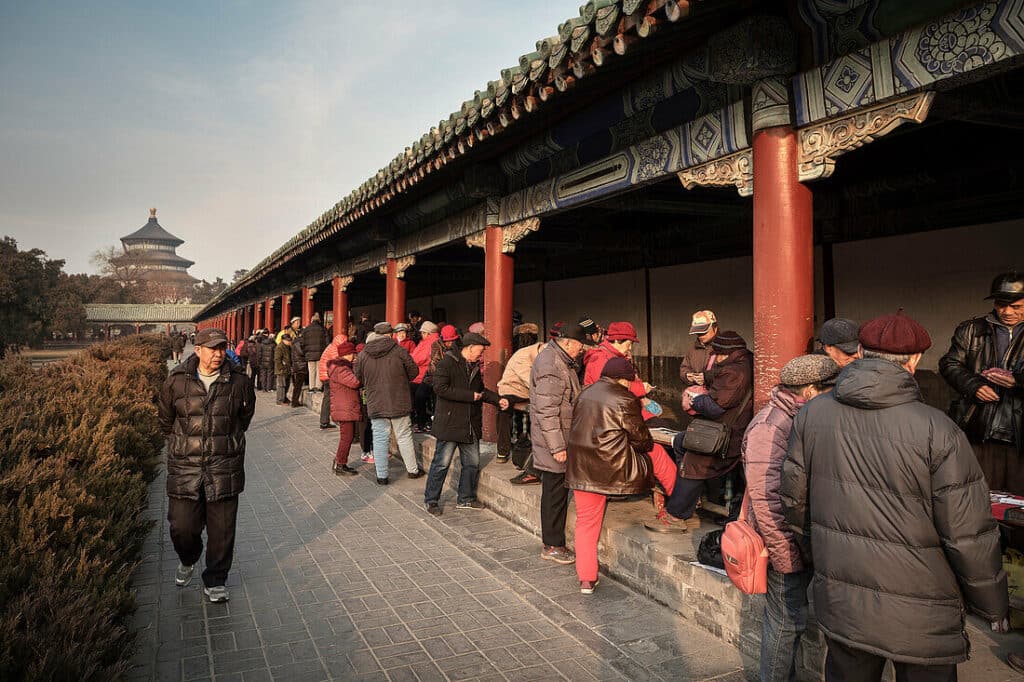 To date, the average number of pensioners (that is, residents over 60) in China has reached 40%. In Shanghai, their share does not exceed 10% – usually young specialists come to work in the economic capital. This proportion exist due to the restriction on the purchase of real estate by those who are unemployed. If a buyer is intended to buy an apartment, he have to pay taxes to the city budget for at least two years.
It doesn't matter if the expat has his own business or is considered an employee, the main thing is that a person has at least 24 months of tax payments. This is the second prerequisite for buying a house in addition to three years of residence in Shanghai.
After buying a property from a newly minted resident of Shanghai, an additional property tax immediately arises. On average, expats pay 10,000 yuan ($1,500) a year for their own housing.
The good news is that after the three-year period, the apartment owner has the right to return all the property tax paid – and no more fees after that. If a person sells an apartment for up to three years, the tax is not refundable.
When selling real estate, differentiated tax rates apply. If a person owns an apartment for less than five years, then the seller will have to pay 5% of the cost of housing. If more than five years – 1%.
If a foreigner decides to donate property to a relative or friend, the tax rate will immediately increase to 20%: the amount will be calculated by the state based on the average amount of transactions in the area.
Sellers overestimate the footage
Buyers accustomed to European realities will be unpleasantly surprised: the real area of ​​apartments in Shanghai is about 67% of what developers indicate on their websites.
The thing is that in China it is customary to take into account the total area of ​​​​a residential complex, taking into account all the entrances, elevator shafts, adjacent territories and even green spaces around the house.
The area of ​​​​all this territory is summed up, and then divided by the number of apartments in the house. The received share in the total area of ​​the building is added to the documented area of ​​the apartment, and the buyer must pay for it together with the housing.
Therefore, do not rush to buy an 85-meter one-room apartment in a new residential complex – after all, the area of ​​​​such an apartment is unlikely to exceed 50 square meters.
You can't live past 70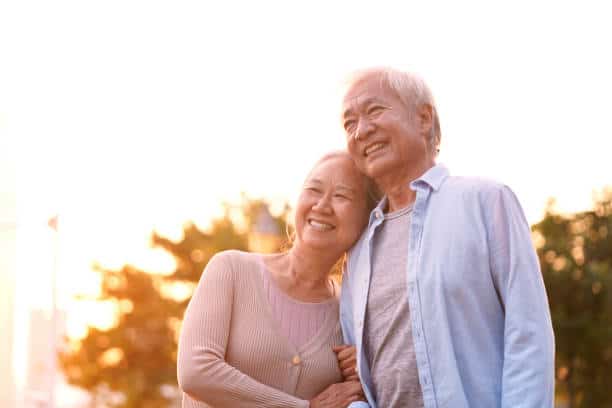 Last but not least, you can only own a house in Shanghai for 70 years. For commercial real estate, the term is even shorter – 40 years.
What will happen after this period, the people of Shanghai themselves do not know: the rule appeared recently, and no one has yet lived up to the moment when an apartment or office will have to be given to the state.
It is possible that in the coming years the Chinese government will still change the rules, and expats will still be able to live in their own apartment for more than 70 years, but now the law prohibits this.
Bonus: mortgage at 1%
Not the rule, but the exception: foreigners can take out a mortgage on Shanghai real estate at a rate of 1%. To do this, the loan must be issued in Taiwan, and the loan itself will be in Taiwan dollars – under such conditions, local banks are willing to lend to foreigners to purchase Shanghai real estate. In Shanghai itself, a mortgage will cost 5-6% per annum, but a loan can be taken in yuan.
That's all you need to know before buying property in China, it's up to you to buy it or not, but it definitely has many flaws that make it unworthy to buy. The only thing that is a big advantage is the 1% mortgage, which you will never find in any other country, but the rest makes us think better before taking serious steps.
Pained by financial indecision? Want to invest with Adam?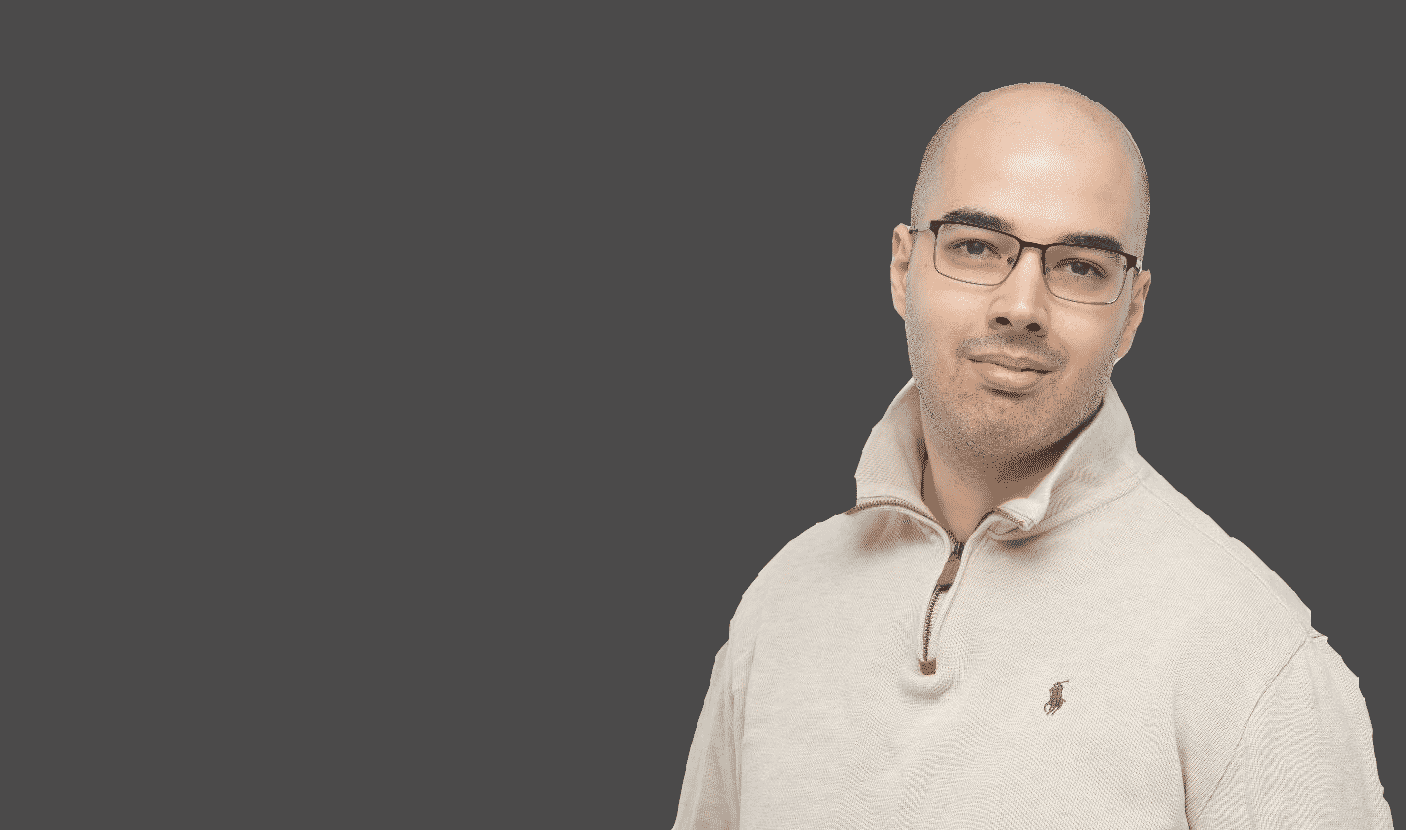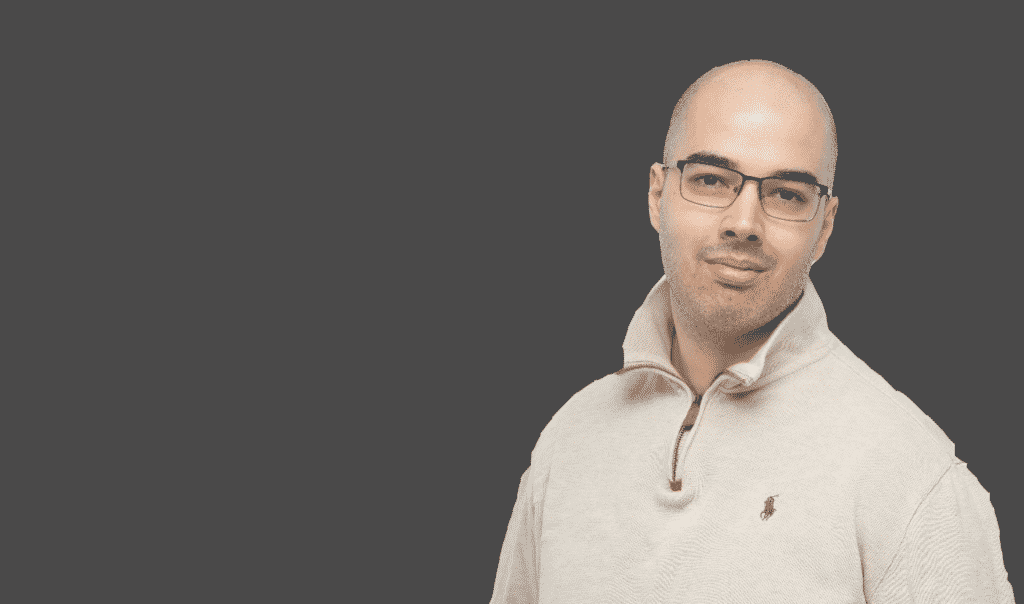 Adam is an internationally recognised author on financial matters, with over 293.2 million answers views on Quora.com and a widely sold book on Amazon
Further Reading
The article below addresses the following questions:

Should you buy index funds at all-time highs? I go over the history of markets and explain why nobody can time the markets.
What are some techniques for managing business and financial risk? In particular, I focus on how to manage unexpected risks from black swan events.
What causes stocks to rise and fall by 10% in a day? Is it pure speculation or something else like the P/E ratios and valuations?
Are the richest people all white? Statistics show otherwise in the UK and US at least.
To read more click below