Buying Property in the UK From Abroad: A Guide
If you are looking to invest as an expat or high-net-worth individual, which is what I specialize in, you can email me (advice@adamfayed.com) or use WhatsApp (+44-7393-450-837).
Introduction
Are you a British citizen living overseas who's interested in buying property in the UK from abroad? Well, you're not alone. Many expats desire to acquire property there due to the value they see in UK real estate, such as an investment, a temporary residence, or a means of funding future necessities.
The process of buying a home in the UK is quite simple, but expats should be aware that it's not always so easy for people who live abroad. Even though it is still possible to purchase real estate as an expat, there are a few additional considerations that must be made.
Say, for instance, expats frequently have more difficulty obtaining an overseas mortgage and may also need to take into account the ever so fluctuating foreign exchange rates.
In this article, we'll go over the fundamentals of buying UK real estate, what to anticipate when qualifying for an overseas expat mortgage, and some of the most typical challenges expats encounter while looking for property in the UK.
Buying Property in the UK From Abroad: Overseas Expat Property Loan
While you are abroad, it will be a little more difficult to obtain a home loan. In essence, few banks offer any kind of expat mortgage at all since the checks and guarantees employed by the banks to authenticate borrowers are typically not intended to serve international clientele.
For example, banks need to see proof of address from mortgage seekers, which is typically accomplished by sending a bank statement or utility bill. Those that serve clients abroad do require information from expats that may be a little more difficult to organize.
Many expats don't have a bank account linked to their foreign address, and it's become standard practice for employers to cover their expat employees' power expenses. While this can be overcome, the process is more rigorous than it is for local mortgage clients.
This establishes the context for expat mortgage applications in many instances. While it's definitely not impossible, as a minority client base, expats typically have to go through extra procedure in order to secure a UK mortgage.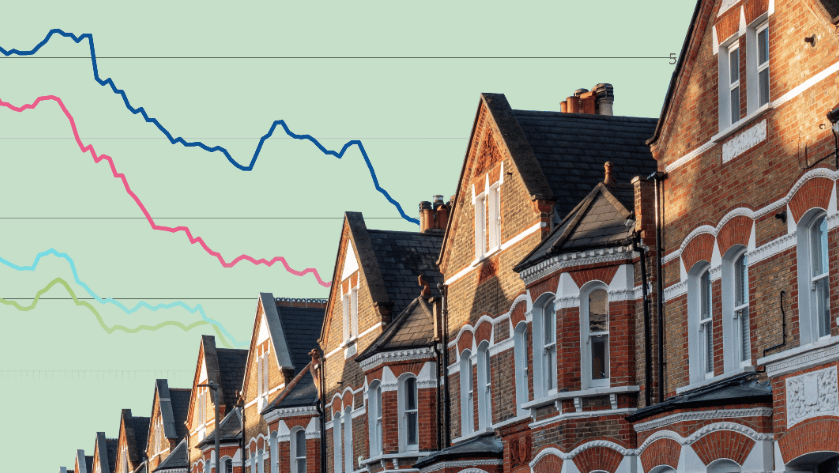 Buying Property in the UK From Abroad: Best Expat Mortgages
The two most common types of mortgages for expats are residential and buy-to-let mortgages. You will require a residential mortgage if you or a family member intend to remain in the home for any length of time. Meanwhile, you will require a buy-to-let loan if you will rent out the property to private tenants.
Residential Mortgages for Expats
UK watchdog Financial Conduct Authority (FCA) regulates residential mortgages in the country. This regulatory organization creates a number of important ground rules that specify the conditions of a mortgage loan and protects homeowners who hold mortgages.
Not every lender offers it though, as residential mortgage suppliers must obtain FCA accreditation, which isn't that simple to acquire. Furthermore, expats have a pretty restricted selection of mortgage lenders to choose from because so few major mortgage service providers are eager to offer mortgage products to customers in other countries.
Since they are frequently ill-equipped to undertake the additional effort this implies, mortgage lenders are hesitant to lend to borrowers from other countries. Each borrower's risk and the possibility that they would lose money if they are approved for a loan are factors that banks are concerned about.
When a customer is in the UK, it is not very difficult to locate them and their property. However, the bank must deal with the legal system of a different country if a client is overseas, which can make it much more challenging to settle lending concerns.
Since the large bulk of their clientele are based in the UK, many banks choose not to even bother and be inconvenienced by offering mortgages to expats.
Residential expat mortgages are caught in a predicament since banks must be FCA-certified in order to offer residential mortgage loans, but the majority of banks big enough to be FCA-accredited are primarily focused on serving their UK clients rather than those from abroad.
However, there are still options available to expats who require a residential mortgage, and it is not insurmountably difficult to locate a reputable, aggressive lender in the mortgage industry.
Buy-to-Let Mortgages for Expats
Among UK expats, buy-to-let mortgages are becoming more common. It enables expats to keep a potentially important resource of UK real estate that they could either live in or sell eventually, and the rental income it generates frequently suffices to pay the mortgage.
Buy-to-let investments are perfect for expats who wish to keep their choices open in various ways, which explains why they continue to be popular. You will require a certain kind of mortgage if you intend to buy a house with the intention of renting it out.
In many significant ways, these buy-to-let mortgages are distinct from conventional residential mortgages. If you decide to become a landlord, you will need to obtain a buy-to-let mortgage as opposed to a residential one. You will also need to let your mortgage provider know if you currently own a home and want to rent it out so they can move you to a buy-to-let mortgage.
Buy-to-let mortgages are not governed by the same rules as residential mortgages because they are fundamentally a type of commercial financing, which regards a privately rented property is a business. This implies that lenders without FCA certificates can offer buy-to-let mortgages to expats, greatly expanding the pool of lenders available to them.
This indicates that expats typically have more alternatives when looking for a buy-to-let mortgage, and that lenders active in this market are better equipped to deal with applications from expat borrowers.
Even for UK consumers, buy-to-let mortgages for expats are much more costly than residential expat mortgages. The typical requirements for applicants are a substantially bigger down payment, documentation of a steady source of income, and proof that their property will bring in enough rent to pay off the mortgage.
The UK government has also lowered the amount of tax relief given to landlords and raised the Stamp Duty fee.
Buying Property in the UK From Abroad: British Expat Mortgages Application
The requirements of even the finest expat lenders frequently put you as an expat in a disadvantageous position. Simply because of the way an expat lives, certain of a bank's regular standards for new applicants will be more difficult to complete. Expats have a tougher time checking all the boxes for mortgage providers than do local borrowers.
Below are some of the typical requirements for mortgage applicants, as well as what you must do as an expat to hit such targets laid out by UK banks.
Credit Record
How financially secure you are will be something the bank wants to establish, so they'll want to review all of your financial records. However, if you've been living overseas for a while, you won't have one because different countries don't exchange financial information. Banks won't be able to determine whether or not you're a safe bet, and they'll probably reject your application instead of taking the risk.
The best course of action is to maintain an open line of credit while you are away from the UK. If you have family in the UK, open a UK current account at their address while you're gone to maintain a minimal credit history and make it much simpler to purchase UK real estate when you return.
Don't fret if that isn't an option for you as you can still swiftly establish a credit history with some effort, albeit it will take a while. Make sure you're on the electoral roll, get a credit card and make your payments on time, and be sure that you're current on all of your obligations.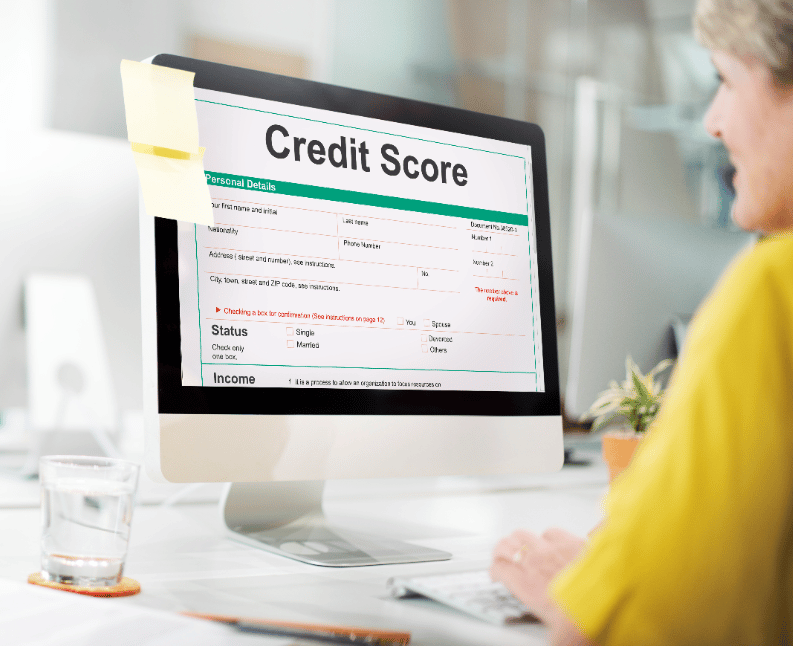 UK Address
Before they give you the funds to purchase a property, banks will understandably want to know where you've been residing for the last few years. If you are an expat returning to the UK, it's possible that you recently moved into a UK residence or that you have no fixed address at all. This makes it difficult for the bank to verify your application and can be a huge roadblock.
It makes sense to rent for a while before buying a house if you're relocating back to the UK. As opposed to making a hasty real estate purchase, this offers you time to settle in and decide where you want to acquire. Renting for a few months gives you a UK address which you can use to apply for a mortgage. While you won't have many years of history that banks typically look for, you'll still be more likely to receive approval.
You must provide your foreign address if you're purchasing from abroad and don't have any immediate plans to relocate back to the UK. You may need to have your application countersigned by a reliable source since it can be difficult for a bank located in the UK to verify your foreign address. Employers are typically willing to do this and vouch for you. If not, a solicitor or doctor can also give the essential verification.
Employment
Banks will ask about your employment, how long you've been doing it, and most crucially, how much you get paid for it, just like they would with any other personal information. Long-term employees are viewed as low-risk options for borrowers, but those without a long work record might be perceived as posing a greater risk.
Even though expats have been working abroad for the past few years, many of them return to the UK to start a new job, which means that from the perspective of the mortgage provider, they don't have much work history.
That can be prevented to some extent if you are employed by a firm that's based in the UK. If you are returning to the UK to work for the same company, they will be able to offer records of your employment throughout your time abroad, which will make the process much simpler.
The majority of the time, banks will also accept your employment history without much fuss if you aren't employed by the same firm but are continuing in the same sector.
You will need to receive written confirmation of your new role from your employer if you're starting a new career or if you're employed and residing overseas. If you need to put a lender in touch with your company's HR department, it can be trickier than it sounds. You might find that banks want you to go through a few more steps to verify your employment and may want to talk to someone from your firm.
Banks will naturally be more inclined to consider applications from those who make big salaries. You might find the procedure of proving your employment a little easier if you've only recently relocated to the UK and make six figures as opposed to someone making 25,000 pounds annually. In spite of the fact that it can be more challenging, it's not impossible to prove your job as an expat if you don't make a high wage.
Deposit Amount
In many cases, banks view expat clients as carrying a bigger risk than domestic ones. As a result, banks could demand a higher down payment from you before you can be granted a mortgage. You should anticipate that you will need to pay a larger share of the acquisition cost than you would if you lived and worked in the UK, even though the actual amount varies from bank to bank.
Banks may promote competitive mortgage rates, but these merely serve as a general illustration of the offers they make to their most frequent clients. As a result of their higher perceived risk, expats may find that their rates are higher than those usually offered by their bank.
You'll discover that working with a specialist expat lender instead of a big street bank can be quite lucrative because these knowledgeable lenders aren't hesitant to engage with UK expats.
Buying Property in the UK From Abroad: Foreign Exchange Rates
You may have significant assets kept in another currency as an expat. If you're getting a mortgage from a UK lender, this will obviously need to be converted to pound, and the present exchange rate will have a big effect on how much your foreign currency will be worth in the UK.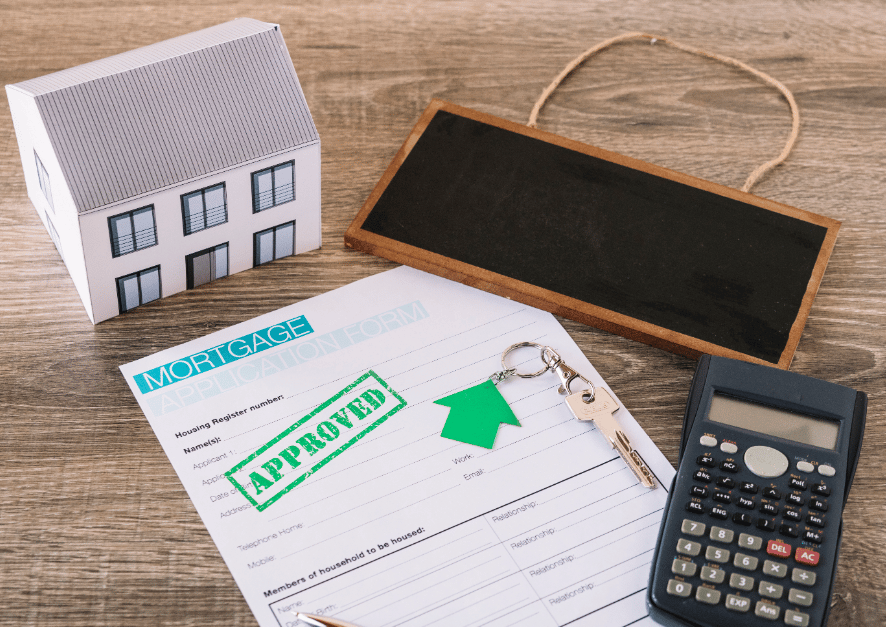 Expat Mortgage Deposit
You'll agree to put down a specific sum of money as a deposit before purchasing a property. The deposit will be stated in the currency of the bank issuing the mortgage, so if you are borrowing from a UK lender, the deposit will be stated in pounds sterling.
Although it can often take up to 6 months to discover the ideal property and complete the transaction, the deal to pay a deposit normally occurs well before the deposit is actually made. Exchange rates can fluctuate throughout this time period, which means the amount of foreign currency you'll need to spend to fulfill the deposit can also change.
This unpredictability makes things very tough for expats, so many specialist expat mortgage brokers allow borrowers to fix their exchange rate ahead of time; this gives both the borrower and the lender certainty that the deal will go through as planned.
Monthly Payments
When considering how much money to save aside for your new home, you must take the exchange rate into consideration if you will be paying down a mortgage while earning money in a foreign currency. As was already mentioned, changes in the exchange rate will have a massive effect on your monthly mortgage payments, and if rates surge, you can expect your mortgage costs to follow suit.
Some mortgage servicers also let customers have a fix exchange rate for their monthly payments even for an extended period of time. This, also referred to as a forward time option, enables borrowers to protect themselves from unpleasant consequences when the currency rate rises.
However, it also implies that homeowners cannot profit from a favorable exchange rate. Expat owners of UK real estate must obtain a flexible financing package from a specialized broker so they can reap the benefits of the ever-in-flux foreign exchange rates.
Customers of specialized expat mortgage providers are permitted to employ stop/limit orders, which automatically purchase foreign currency when it is available for a low price. The only thing that matters to the lender is that the mortgage is being paid back in full and on schedule. It makes no difference to them how their clients choose to spend their money.
Expat buyers may benefit from a flexible mortgage agreement that permits over-payments and underpayments because it enables them to lessen the effects of expensive exchange rates or take advantage of advantageous rates. Simply put, you can choose to pay less when pounds are expensive and more when they are cheap.
A payment holiday is an additional helpful choice that enables you to choose to skip a set number of months' worth of mortgage payments, potentially saving you thousands of dollars due to a poor exchange rate.
Buying Property in the UK From Abroad: Final Thoughts
It may be more difficult, but it's not impossible, to get a UK mortgage for your house while you're overseas. The fundamental barrier that stands in the way of expats is that the major UK banks are just not set up to manage mortgages for expat purchasers, and the mechanisms they have set up for their local clients just aren't functional for foreign buyers.
What you can do is work on finding a specialized expat mortgage broker that has a procedure that will enable you to get the best possible outcome suited to your needs even while you have been living overseas. There are numerous private lenders who are willing to lend to expats, but finding the correct one on your own can prove to be quite challenging.
There aren't many more lucrative or secure places to invest your money than UK real estate, which is a good option given the country's real estate market's yearly stability. Before making any purchases, you should make sure to carefully consider all of your options for a mortgage that works for you.
If you're interested to learn about other investments, you can read our articles such as best investment options for Australian expats in 2021, what are the best investment options for Canadian expats in 2021, what are the best investment options for UK expats in 2022, and how to invest in the S&P 500 from outside America.
Pained by financial indecision? Want to invest with Adam?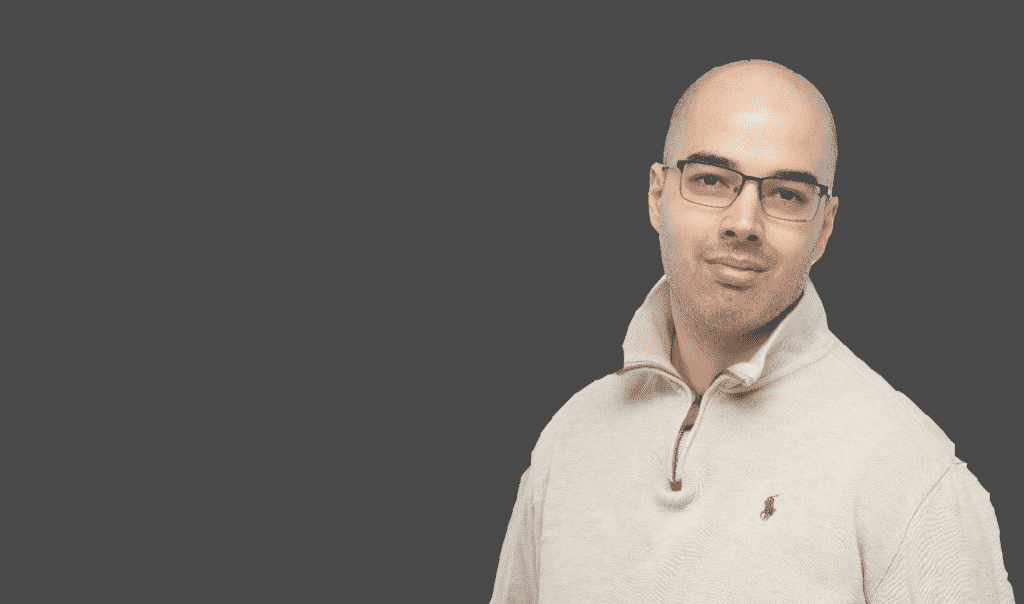 Adam is an internationally recognised author on financial matters, with over 583.2 million answers views on Quora.com and a widely sold book on Amazon and a contributor on Forbes.