16 Best International Schools In The Philippines
If you are looking to invest as an expat or high-net-worth individual, which is what I specialize in, you can email me (advice@adamfayed.com) or WhatsApp (+44-7393-450-837).
The best time to consider your financial planning situation is usually when you are moving countries.
You can also receive our free beginners guide for expat teachers to invest whilst living overseas by clicking here.
Introduction
Check out this list of best international schools in the Philippines, if you're looking for the best ones.
The nation not only has an abundance of breathtaking natural beauty that both tourists and residents can't get enough of, but it also has the best performing international world-class schools to offer to students from all over the world.
Parents will have peace of mind knowing that their children are in good hands and that the tuition they have paid for their children is worthwhile thanks to the best and most expensive schools in the Philippines, which also provide high-quality instruction, a comfortable learning environment, boarding, and activities to build students' mental and physical strengths.
Finding the best school for their children to attend when relocating to a new country or region is one of a family's main concerns. You have to make sure that expat children in the Philippines are receiving the best, especially in terms of education
Finding a school that will live up to our standards and could give our kids the education they need to become better, more intelligent citizens in the future can be worrying and troublesome.
The Philippines is renowned for its friendliness and adaptability in embracing various cultures from various countries. As a result, there are now more diverse and adaptable schools that cater to foreign students who want to continue their education in the nation.
Although it may seem pricey to some, international schools in the Philippines offer affordable tuition fees that are undoubtedly within budget but never compromise on providing a high-quality education.
16 Best International Schools in the Philippines
1. International School Manila (Taguig City)
International School Manila is one of the best international schools in the Philippines. It has adopted the curriculum methods and styles of the United States, making sure they are well-equipped on facilities and modules to offer their students.
This is done by utilizing the capabilities and pushing the limits of their students not only in the academic field, but also in sports and performing arts.
Website: www.ismanila.org
2. Brent International School (Biñan, Laguna)
Every student at Brent International School, which has campuses in Baguio, Boracay, Metro Manila, Laguna, and Subic, receives an education through a carefully adapted Western curriculum that also incorporates the introduction and practice of religion.
Brent International School is affiliated with the Episcopal Church in the Philippines. The school's ethics aims to cultivate in students a positive mindset and spirit that shapes them into steadfast and prosperous members of the community.
Website: brent.edu.ph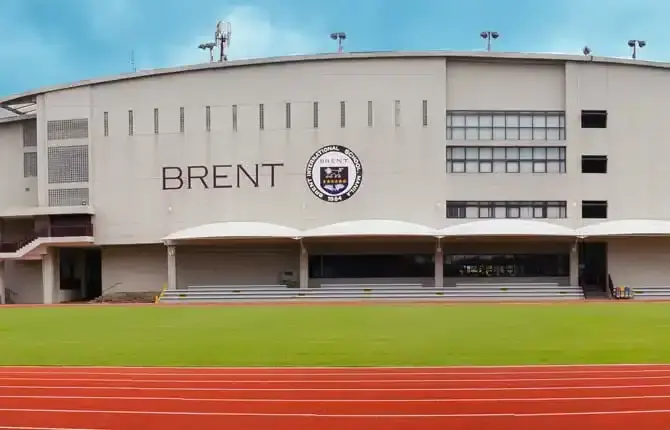 3. The British School Manila (Taguig City)
The British School Manila is one of the best international schools in the Philippines. As implied by the school's name, The British School Manila offers a British curriculum that allows students to discover and develop their skills in a variety of areas, including academics, athletics, community service, residential camps, and the visual and performing arts.
Website: www.britishschoolmanila.org
4. Chinese International School Manila – CISM (Taguig City)
English-speaking students seeking academic excellence in a non-sectarian institution with a focus on Western and Chinese cultures should consider attending CIS, a school with International Baccalaureate accreditation.
In addition to the two-year, internationally recognized International Baccalaureate Diploma Programme (IBDP), which is ideal for Grades 11 and 12 students who want to continue their education in foreign higher education institutions, CISM also offers the K–12 education program.
Website: www.cismanila.org
5. Nord Anglia International School Manila (Parañaque City)
It provides modern, international British education for students in Early Years through Secondary. Three main buildings—one for early years, one for primary, and one for secondary—make up its campuses.
The British Schools Foundation (BSF), a prestigious international school network with ten schools in eight nations on three continents, includes Nord Anglia International School Manila (formerly The King's School Manila).
Website: www.nordangliaeducation.com
6. One World School (Makati City)
A brand-new educational establishment and one of the best international schools in the Philippines, One World School began classes in August 2013. One World School, Inc. is a non-stock, non-profit organization that is entirely supported by tuition, as well as by private and public donations and sponsorships.
Website: www.oneworldschool.edu.ph
7. Saint Paul American School (Angeles, Pampanga)
The school is a part of the Nacel International School System, which, in accordance with the Department of Education of the State of Minnesota, "is" only and entirely an American curriculum complying with the legal guidelines and benchmarks of each grade's curriculum and strand. The system is NOT "based" on the American curriculum.
The dual diploma program at Saint Paul American School gives students the opportunity to study in both an American school system and a regular, DepEd-certified Filipino school.
Website: http://www.stpaulclark.com/
8. Southville International School and Colleges (Las Piñas City)
The Southville International School and Colleges (SISC) is a private, nonsectarian institution of higher learning. It is one of the best international schools in the Philippines.
The Western Association of Schools and Colleges currently has SISC Basic Education accredited after it was chosen by the Philippine Department of Education as a "School of the Future" in January 1997.
2004 saw the certification of SISC to ISO 9001:2000. In August 2005, the institution was given the go-ahead to become a "IB World School."
At its Elizalde Campus, the school initially offered preschool before expanding to offer primary and secondary education as well as the International Baccalaureate Diploma Program and college-level courses.
Website: www.southville.edu.ph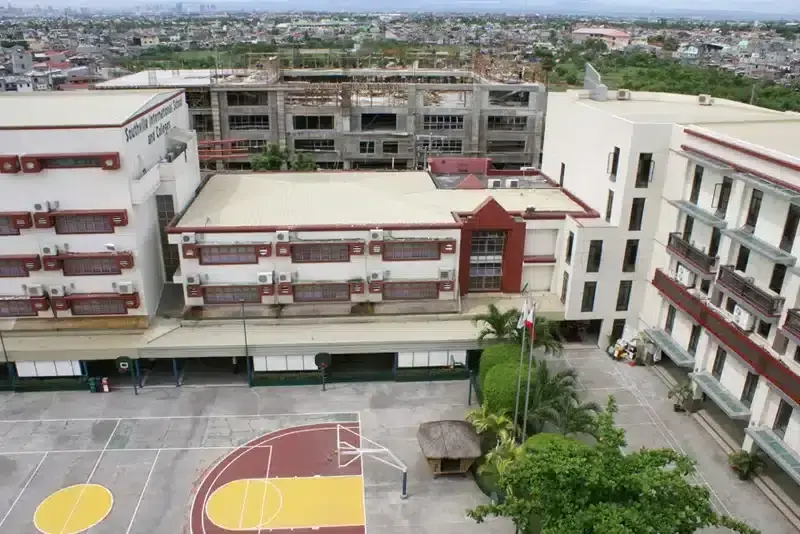 9. Summit School: Progressive Developmental-Interaction Approach (Taguig City)
The Developmental-Interaction Approach is the name of Summit's instructional strategy.
They design curricula that match the abilities and requirements of kids at different stages of development and give them opportunities to interact with the environment, including people, places, and things, that are crucial for learning and development.
Website: http://summitschoolph.com
10. Britesparks (Quezon City)
Britesparks is a K–12 program that offers education courses to pre-college academic strands.
As a future-focused international school with English as its primary language on the school grounds, it enables children to arm themselves with knowledge that will help them succeed in their academic years as a college student.
Website: www.britesparks.edu.ph
11. German European School (Parañaque City)
German International Schools abroad and the German Embassy both highly recognize the International Baccalaureate Diploma Program at the German European School.
This only serves to demonstrate that attending this school offers better opportunities to advance your child's academic career abroad.
Website: www.gesm.org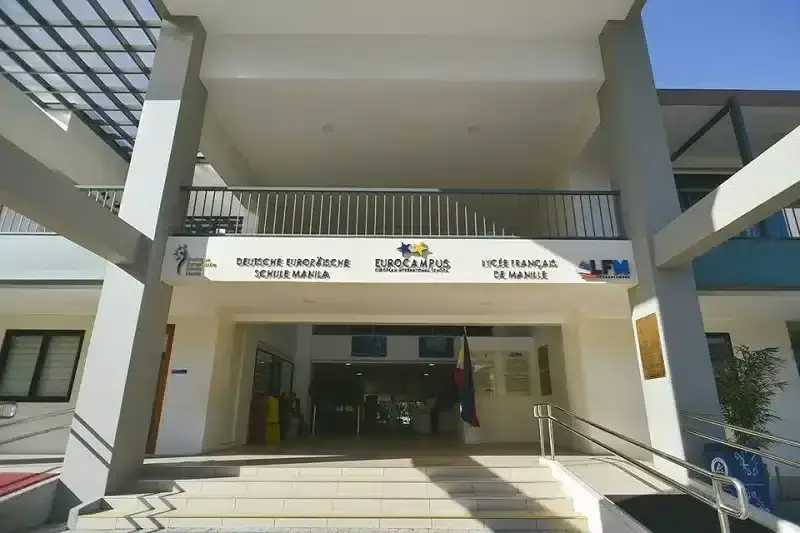 12. MIT International School (Muntinlupa City)
The school uses American-based K–12 curriculum and the Advanced Placement (AP) program, as well as technology and education, to give its students carefully crafted knowledge and education.
Additionally, they make sure that they have contributed to excellence in both academic and moral development fields.
Website: www.mitisph.com
13. Reedley International School (Pasig City)
The 14-year curriculum at Reedley International School (RIS) combines the best elements of the curricula in Singapore, the United States, and the Philippines.
The math and science curricula follow the Singaporean model. Ohio and Common Core Standards are used for English Language Arts, and the AERO Common Core Plus standards are used for Social Studies. Its curriculum also adheres to DepEd's K–12 program.
Additionally, RIS offers a unique Kindergarten program that combines the best elements of both traditional and forward-thinking teaching methods.
Website: www.reedleyschool.edu.ph
14. Faith Academy (Cainta, Rizal)
In Cainta, Rizal, there is a Christian international school called Faith Academy (FA). With a blend of American and international curricula, the school offers programs for students in pre-kindergarten through grade 12.
Along with visual, performing, and practical arts activities, they also have Advanced Placement and Korean Studies options. The curriculum at FA places a strong emphasis on contemporary methods while instilling Christian values.
FA works closely with churches and missionary organizations all over the world to strengthen the principles for continuing to preach the word of God.
Website: www.faith.edu.ph
15. Cebu International School (Pit-os, Cebu)
The first IB-approved institution in the Visayas and Mindanao is Cebu International School (CIS). From preschool through grade 12, it provides programs of renown worldwide.
The Early Years Program is intended for children ages 2 to 4, the Primary Years Program for children in Kindergarten through Grade 5, the Middle Years Program for students in Grades 6 through 10, and the Diploma Program for students in Grades 11 and 12.
Website: www.cis.edu.ph
16. ONE International School (Negros Oriental)
ONE International School is one of the best international schools in the Philippines. It is a relatively new international school, began as a preschool in 2011. It now accepts students from preschool through senior high school ten years later. One modified the British curriculum and added instruction in the Visayan and the Filipino languages.
Website: www.oneinternationalschool.edu.ph
Pained by financial indecision? Want to invest with Adam?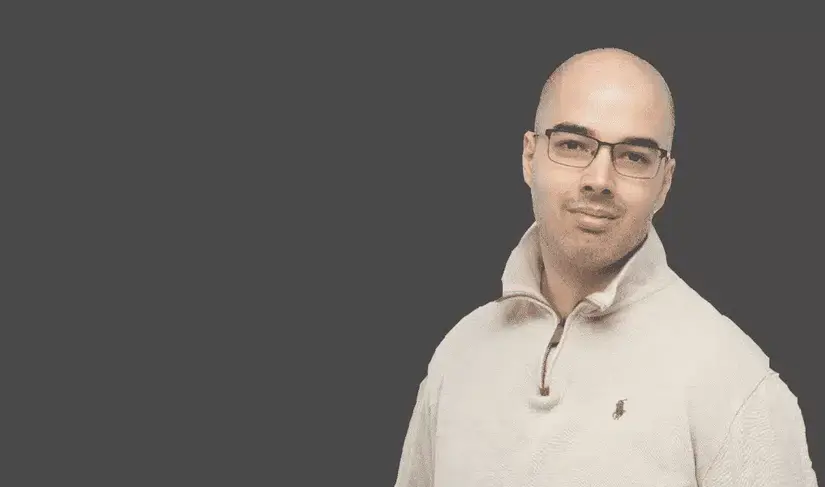 Adam is an internationally recognised author on financial matters, with over 669.2 million answer views on Quora.com, a widely sold book on Amazon, and a contributor on Forbes.
Tags
Best International Schools In Manila
,
Best International Schools In Metro Manila
,
Best International Schools In The Philippines
,
Brent International School
,
Britesparks
,
Cebu International School
,
Chinese International School Manila – CISM
,
Faith Academy
,
German European School
,
International School Manila
,
MIT International School
,
Nord Anglia International School Manila
,
ONE International School
,
One World School
,
Reedley International School
,
Saint Paul American School
,
Southville International School and Colleges
,
Summit School
,
The British School Manila