If you're looking for the best BPO companies in the Philippines to partner with or work for, this article is for you. Before we give a rundown of the firms, let's first look into the backdrop of the BPO sector in the country.
Background
The business process outsourcing (BPO) industry today makes up the majority of the Philippines' economic activity and isn't showing any signs of slowing down. Because of the country's highly educated population, close cultural affinities with the West, and generally cheap wage environment, outsourcing suppliers set up or grow their operations every year.
In the Philippines, the first call center opened its doors in 1992, and in just over 20 years, it has expanded enormously to become the nation's economic engine. Many thousands, if not millions, of Filipinos now have jobs thanks in large part to the BPO sector. In addition to providing virtual assistant (VA) services, staff reinforcement, and a variety of non-voice services, typical BPOs are also known as seat leasing or staff leasing.
The business process outsourcing sector, more than other well-known industries, has aided in showcasing the diverse skills of the Philippines as a nation. The BPO sector has leveled the playing field and offered Filipinos the opportunity to compete on an equal footing with the rest of the globe.
Currently, the Philippines is home to a wide variety of BPO firms, from aspiring startups to major international conglomerates with between 500 and 5,000 employees. The largest outsourcing providers, including Concentrix, have over 250,000 employees worldwide and up to 80,000 employees in the Philippines.
In general, the most recent generation of outsourcing companies targets small- and medium-sized businesses (SMB) clients more so than larger corporations. They do this by providing a wider range of employee functions on more flexible terms, at a lower margin, and with less markups.
With regards to the best BPO companies in the Philippines, they are regarded as the more recent—and frequently smaller—companies that provide the contemporary type of outsourcing.
Best BPO Companies in the Philippines: JPMorgan Chase & Co.
One of the major banking organizations in the US, JPMorgan Chase & Co. is a market leader in the financial services industry with operations across the globe and a presence in more than 100 markets, such as the Philippines. It manages customer assets worth $2.6 trillion.
It offers a range of services, including asset management, commercial banking, financial advisory, and investment banking.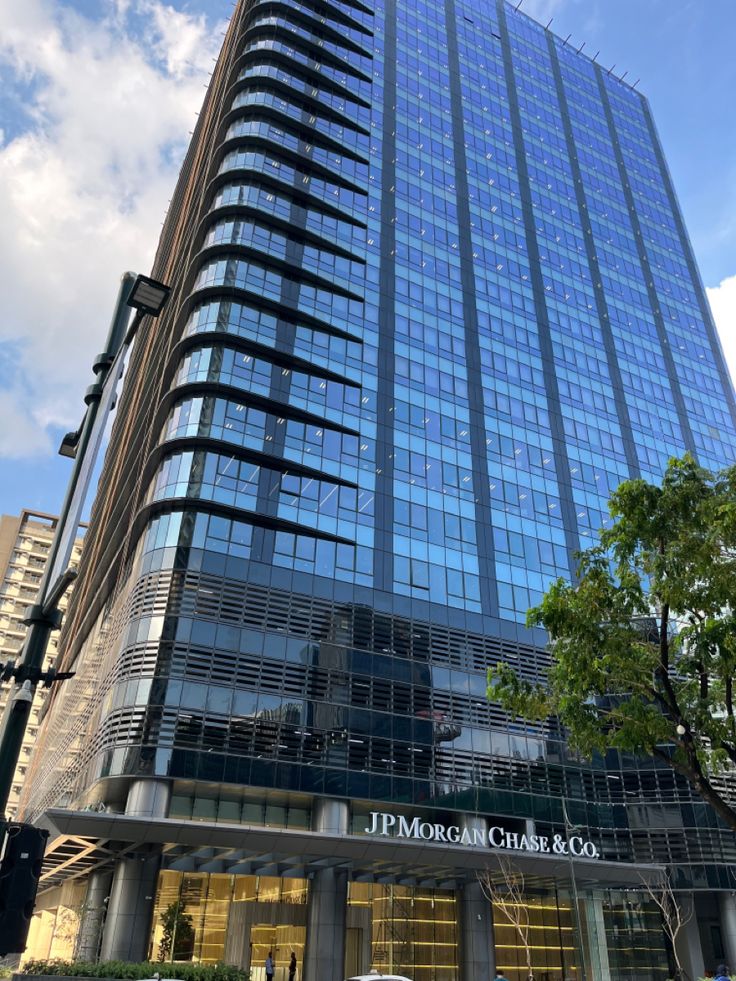 Best BPO Companies in the Philippines: IBM
New York-based IBM has been around since 1911. It is both one of the biggest tech businesses and one of the biggest employers in the world. This enormous IT corporation creates and produces hardware, software, cloud computing, and artificial intelligence technologies.
Business Process Outsourcing is another area of business for IBM. Both Forbes' and Fortune's lists of the world's most admired companies include IBM. IBM also ranked among the top businesses in both the Dow Jones Top 30 and S&P 500.
Alorica
Alorica is a top supplier of outsourcing services for business processes and customer satisfaction that cover the complete client lifecycle. With more than 2 billion customer interactions, Alorica's mission is to keep delivering ridiculously excellent customer experiences with the biggest and most prestigious businesses in the world.
Cloudstaff
For small to medium-sized organizations, Cloudstaff is a top provider of cloud-based workforce services. Focusing on both technology and culture, they boast the highest personnel retention rate in the sector and provide enhanced employee and project monitoring as standard.
Transcom
Transcom was established in 1995 and is a Swedish outsourcing business. CX advising, customer service, technical assistance, client acquisition and retention, cross-selling, up-selling, and collections are among its primary offerings. Over 30,000 people work at Transcom, which has operations in 26 countries, including the Philippines. They provide well-known international companies with services in 33 different languages.
SITEL
Customer experience management is a specialty of SITEL, a multinational provider of customer service. The company is one of the biggest international customer service businesses in the world, with locations in North America, South America, several countries in Europe, as well as the Asia Pacific region. The company's Filipino division is known as SITEL Philippines.
Booth & Partners
American-owned Booth & Partners is a full-service provider of managed services and staffing support. Providing top-notch expertise that is specifically suited to each client's demands is something that B&P takes great pride in. They really go above and above in their dedication to both producing results and saving their clients money. Simply put, B&P can provide any firm with cost savings of up to 70%, access to star talent, and the most specialized and adaptable outsourcing services available.
Wing Assistant
The best personal assistant in the globe for businesses is Wing Assistant. Wing assigns devoted assistants to firms, startups, and leaders who will handle busy labor like basic research, data input, management of social media, and lead creation, among other things.
MVP Asia Pacific
MVP Asia Pacific (MVP) acts as a productive link between companies of all sizes and the resources they require at a significant savings. To scale enterprises fast, easily, and affordably, the company offers field professionals. To help you get where you want to go more quickly, MVP is revolutionizing the offshoring and outsourcing industries with cutting-edge techniques and procedures.
Doxa7
DOXA boasts of a place where people as well as trust go together, as it was founded by business executives who want to change the world. They harness limitless talent and to match you with expertise you can trust, they work hard to comprehend your business goals and beliefs.
Staffwiz
The goal of Staffwiz is to provide dependable, adaptable outsourcing solutions in the country to help you expand your business. Integrity, transparency, professionalism, social conscience, and family are things given value, as they guide employees in every role given to them.
Teleperformance
Another global BPO firm is Teleperformance. Its headquarters are in France, and it has been offering customer experience management for more than 40 years, providing services to several prosperous businesses around the globe. Over 170 nations, including the Philippines, are served by Teleperformance.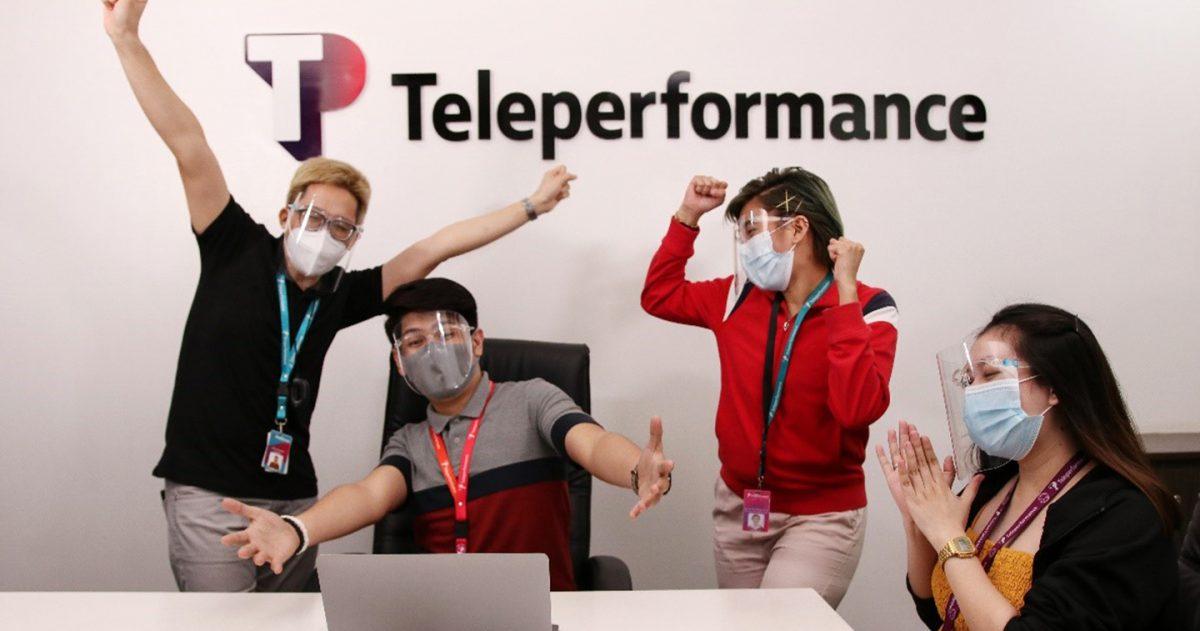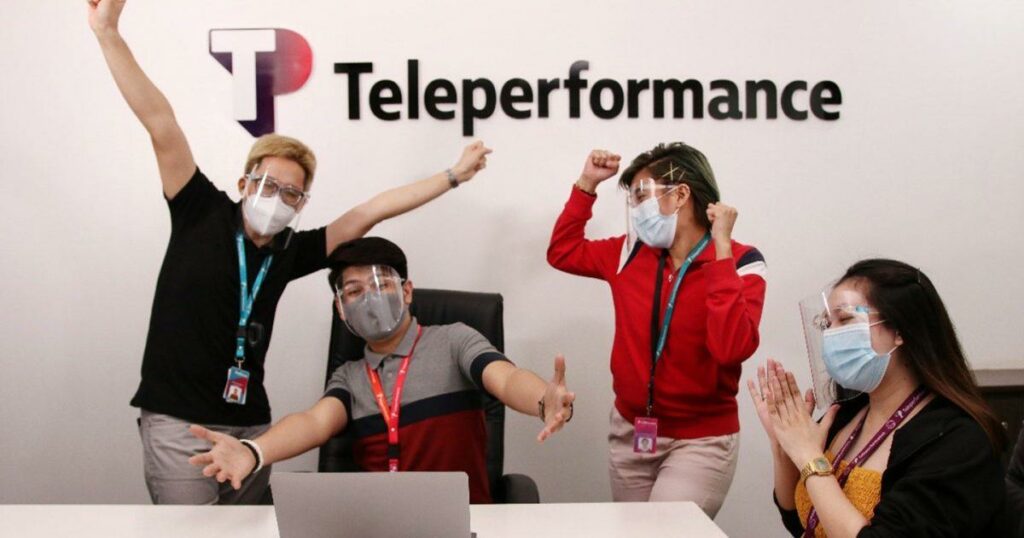 Best BPO Companies in the Philippines: Remote Employee
A Foreign-owned and -operated company, Remote Employee has over 50 years of collective business and outsourcing expertise. They assist companies of all sizes in lowering operational expenses and boosting production simply by changing the way exceptional people are located.
Remote Employee's goal is to make it simple for businesses of all sizes to connect with the world's workforce, so clients are handed down the tools they need to expand and scale more quickly instead of conventional techniques.
ConnectOS
ConnectOS is a well-known international offshore partner for both large corporations and smaller firms. ConnectOS is a top-rated employer of choice and an industry leader in IT and workplace security, as independently confirmed by the market. It is headquartered in metro Manila and has eight offices throughout the Philippines.
OfficePartners360
Inbound and outbound call center, data center, accounting, technological support, app and web development, back-office, and all other associated tasks are professionally serviced by OP360, a global business process outsourcing company, on a 24/7/365 basis. The global organization, which was founded in 2006, has expanded, now having offices in the US, El Salvador, Guatemala, San Marcos, India, and the Philippines.
Outsourced
With dedicated full-time remote personnel and offshore workforce services, Outsourced is a top business process outsourcing firm in the Philippines that serves multinational corporations of all sizes. They specialize in supplying offshore workers of the highest caliber that will consistently meet or exceed client objectives.
SixEleven
The headquarters of Six Eleven Global Services are in the southern Philippine city of Davao. They have been in business since 2005, have more than 1,500 employees, and serve clients across all industry verticals by offering client support and other business operations. They provide a wide range of generalist services in addition to specializing in voice and customer service operations.
Big Outsource
Big Outsource Support Services Inc., sometimes known as Big Outsource, is a managed support services provider with headquarters in the Philippines. Big Outsource, a company that can handle both front- and back-office work, is the premier one-stop shop for all of a client's managed services and outsourcing requirements. The company also accepts startups as clients.
123Employee
With the intention of serving small and medium-sized enterprises, 123Employee was established in 2006 and since then, its group of virtual helpers has expanded to hundreds. In addition to providing a high level of ongoing training for both its clients and workers, the firm's goal was to build a business that would make outsourcing cheap for all types of companies.
Intelliworx Ph
Startup BPO company Intelliworx Ph provides business services and specializes in virtual assistant offerings. In order to support and simplify its clients' business operations and help them meet their objectives, the company provides a broad array of services. The company is based in the province of Occidental of the island of Mindoro.
MySource Solutions
MySource is dedicated to constantly assessing and enhancing its offerings so that they can stay well ahead of the game and give its clients all they require to succeed.
Due to the central management of its office, they are able to ensure that clients' organization and brand cultures are in sync while also fostering a culture of constant improvement within its own firm.
Touchstone Communications
Touchstone Communications is one of the best BPO companies in the Philippines offering omnichannel client support with an emphasis on the travel, mortgage, e-retail, automobile, and solar sectors. They offer a unique platform for call analytics that guarantees Quality Assurance (QA) performance. Although the company is relatively new to the Philippines, they own and run several additional sites in other parts of Asia.
Liveware Labs
The BPO company helps its clients to establish a permanent, committed team in the Philippines, handling every aspect of operations. The customers maintain complete control over its team's key performance indicators (KPIs), quality, workflow, and productivity. As a result, clients not only get to save up to 70% on costs, but also are able to continue to have staff who are solely focused on the company and its objectives.
Bosch Service Solutions
Bosch Service offers around-the-clock services at clients' disposal, with about 10,000 employees. The firm also boosts business operations for its customers. It provides a wide range of services in the fields of mobility, customer experience, and monitoring – with known quality, whether in a single place or across numerous locations around the world. With regard to managing complicated multinational projects, the competence, engagement, and diversity of Bosch Service's associates make it an ideal business partner.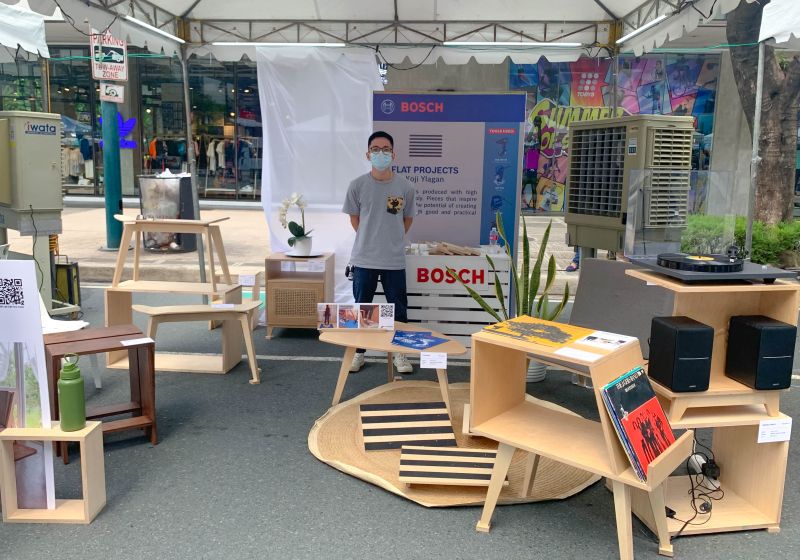 Best BPO Companies in the Philippines: 24×7 Direct
Leading Australian BPO 24×7 Direct is committed to providing Australia with savvy, user-friendly, and practical offshore/virtual staffing services.
Since its modest beginnings 21 years ago, 24-7 Direct has expanded to a highly skilled and knowledgeable sales force of more than 100 full-time employees based out of the Philippines, developing genuine, humanized relationships with its clients and their customers in sectors like telecom, tourism, real estate, financial services, travel, and education, among others.
Outsource Access
With co-management offices in the Philippines and the US, Outsource Access provides fully managed outsourcing and virtual services.
It offers a wide range of outsourced services, including general virtual assistants, executive assistants, account specialists, data scientists, digital marketers, social media professionals, and more. Through the provision of thorough and long-lasting support teams, it also assists its entrepreneurial clients in realizing their potential.
FGC+
FGC+ is a New York-based outsourcing firm that was established in 2011 and has offices in the Philippine cities of Davao and Bacolod. In particular, the firm specializes in customer service, specialized, back office, and medical support. It also offers end-to-end, all-inclusive outsourcing services across a range of roles, functions, and sectors. Its workplace culture thrives on empathy, reliability, possibility, and growth.
Eastvantage
With offices in the Philippines, India, and Bulgaria, Eastvantage facilitates smooth offshore operations for multinational corporations through service offerings in the fields of digital transition, customer experience, and business support.
GetCallers
Small and medium-sized organizations can use the cloud call center and virtual assistant service GetCallers.
The business has served as a dependable, cutting-edge answer to many typical corporate demands since 2008. The firm's virtual assistants and inbound and outbound call center agents are prepared to assist clients, do office work, and expand their business.
Agility Staffing Solutions
A diversified professional services company called Agility Staffing Solutions focuses on hiring effective, seasoned, and affordable professionals through external hiring. The company's founders have offshoring experience in the Philippines for more than 12 years.
Origo BPO
Business process outsourcing (BPO) company OrigoBPO, established in Australia, offers Field Service organizations more than only cost-saving advantages.
The company was established in 2015 with the goals of assisting businesses in scaling, providing clients with improved service, and assisting them in achieving larger profitability.
Pandr Outsourcing
Australian outsourcing firm Pandr Outsourcing has experience utilizing remote employees to develop organizations, boost revenue, and boost productivity.
Pandr Outsourcing provides the finest experience and promises that clients will start to notice improvements in their operations within three days. With their exclusive risk-free three-day trial, they even provide a free service to anyone who isn't completely sold by their services.
Amped HQ
For its customers and employees, Amped HQ is rethinking what outsourcing means.
The company has dedicated offshore personnel selected especially for the demands of its clients. Full-time, committed workforce can be built in the Philippines with the assistance of the experts at Amped HQ.
More than merely filling basic back office positions, Amped HQ identifies, recruits, and places top talent in positions like accountants, digital marketers, graphic designers, IT developers, and e-commerce specialists within expanding businesses.
1840 & Co.
A global freelancing marketplace and business process outsourcing provider, 1840 & Co. offers on-demand, validated freelance talent and outsourced services.
With offices in the Philippines, India, Ukraine, South Africa, and Argentina, 1840 & Co. is a service provider with its main office in Overland Park, Kansas, in the US. Additionally, they have access to an exclusive global network of independent contractors in more than 150 nations.
Premier BPO
Private US firm Premier BPO LLC combines tech, personalized services, and customer demands to deliver exceptional offerings. Since its inception in 2003, it has worked to provide complete BPO and contact center services that will increase revenue, lower expenses overall, and foster client satisfaction and retention.
KMC Solutions
KMC Solutions is a rapidly expanding outsourcing provider that provides a wide range of services, including co-working space, seat leasing, staff leasing, and full-service BPO. With a capacity for 12,000 people, they currently operate over 20 locations throughout the Philippines.
Accenture
In the Philippines, Accenture is one of the top BPO providers. It is an international business that was established in Dublin, Ireland. It is named among Fortune's 100 Best Companies to Work For and the Fortune Global 2000 list of most admired companies. This business offers operations, consulting, strategy, and tech services.
Sutherland Global Services
One of the Philippines' fastest-growing businesses is Sutherland Global Services, a global IT and BPO firm with its headquarters in New York. It has over 120 clients from Fortune 1000 organizations and conducts over 43 million deals each month on a global digital network spanning 19 nations.
Best BPO Companies in the Philippines: Final Thoughts
The Philippines continues to show itself to be a very promising nation with its potential and capacity to produce an internationally competitive workforce. The country benefits from lower operational costs than the majority of other nations, which makes it a very enticing market. The outlook for the BPO sector in the Philippines remains bright, and many more could setup a business in the country to take a piece of the market.
As you've seen, there are a wide array of best BPO companies in the Philippines to choose from. So if you're looking for one to partner with to do some work for you or if you wanted to know the potential options for a firm to join, now you have an idea of which names to search for and look into.
now if you're looking into investments, you can read our articles such as best investment options for Australian expats in 2021,what are the best investment options for Canadian expats in 2021, what are the best investment options for UK expats in 2022, and how to invest in the S&P 500 from outside America.
We also have reviews of Investors Trust Access Portfolio, Novia Global, Dominion Capital Strategies Guernsey, Custodian Life, St James Place fund, Evelyn Partners, Sarwa Dubai, HSBC Expat, Ardan International, as well as Investors Trust S&P 500 Review.
Pained by financial indecision? Want to invest with Adam?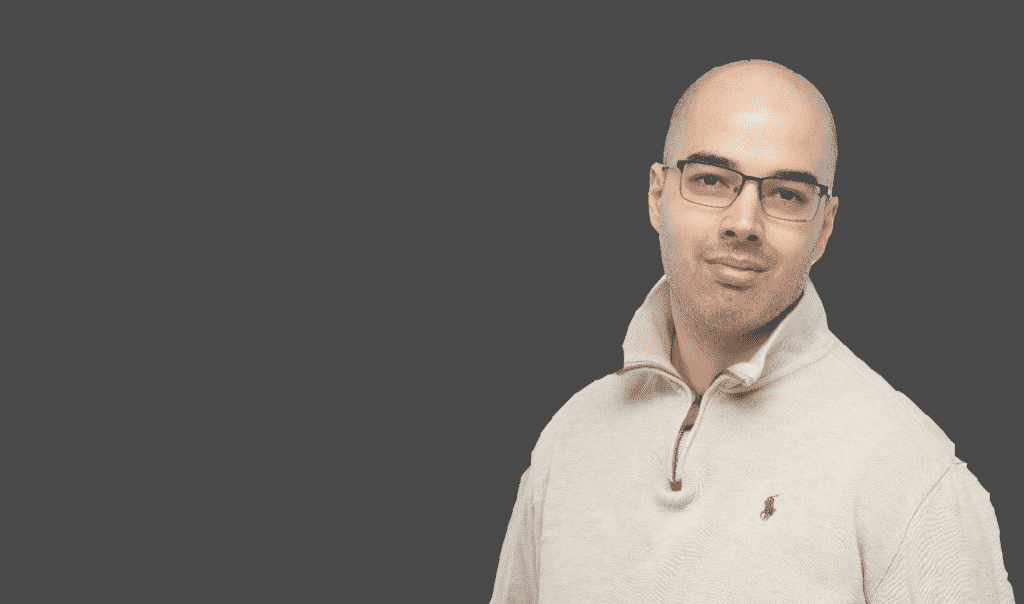 Adam is an internationally recognised author on financial matters, with over 584.6 million answers views on Quora.com and a widely sold book on Amazon and a contributor on Forbes.