19 Top UK Business Banks
If you are looking to invest as an expat or high-net-worth individual, which is what I specialize in, you can email me (advice@adamfayed.com) or use WhatsApp (+44-7393-450-837).
Top UK Business Banks: Barclays
Start-up and regular business accounts are available from Barclays.
With the Start-up Business Account, you'll receive a full year of free banking. Additionally, in the initial months, you will get professional advice from the Barclays Business Direct team to promote your growth. They will assist you in developing your company's strategy, in determining how to manage and forecast your cash flow, and in navigating international lending and trade.
For companies with a revenue worth up to 400,000 pounds ($449,203) or between 400,000 pounds and 6.5 million pounds, accounts for more established enterprises are available. You will receive a monthly loyalty incentive, which entails receiving a portion of the charges made against your account back based on your annual credit turnover.
In terms of payment plans, both have a mixed plan that is great for businesses that use cash, checks or a combination of methods to send and receive payments. The fee for this plan stands at 8 pounds per month. For those who use online banking and debit cards to make payments and receive electronic payments, there is also e-payment, which has a monthly cost of 8.50 pounds.
Top UK Business Banks: The Co-Operative Bank
The Co-Operative Bank provides every typical service you would anticipate from a high street bank, such as branch and online help, a UK-based telephone support team, and a mobile app. But its commitment to ethical business practices and its record of carbon neutrality set it apart significantly.
The Co-Op's invoicing and payment software Incomeing as well as merchant payment services through Fiserv are accessible through Business Directplus.
The best part is that new Business Directplus clients who maintain an account balance of at least 1000 pounds qualify for 30 months of banking without a monthly fee. You will be charged 7 pounds per month if your balance is less than 1000 pounds at any time.
Top UK Business Banks: HSBC
HSBC has two options for sole traders and single directors of limited companies: HSBC Kinetic and HSBC Small Business Banking Account.
HSBC Kinetic
HSBC Kinetic is a mobile business banking app intended for sole traders or limited companies with one director shareholder registered with UK government agency Companies House. Users of Android or iPhone smartphones can access this business account via an app. Desktop users have access to the account as well.
The account features a debit card, which you can freeze or unfreeze once misplaced or stolen. You can use the app to make payments worth up to 25,000 pounds every day. It also allows for automatic transaction categorization to aid with money management; creation and maintenance of standing orders, future payments, and direct debits; savings and credit accounts, which are subject to eligibility and application; a view of your HSBC Kinetic account's monthly cash flow; information that could improve your money management. The app also allows you to request an overdraft of up to 30,000 pounds.
HSBC Small Business Banking Account
HSBC offers a more traditional small business bank account for sole traders and limited firms with up to 2 million pounds in revenue.
The account offers 12 months of no-cost banking, a debit Visa card, an overdraft and loans ranging from 1000 pounds to 25,000 pounds, Visa business cards that come with no yearly fees the first year, 24 hour banking online, and payments abroad in more than 60 different currencies. You can also use the account to integrate with Sage accounting program, as well as use the Business Banking Mobile app to scan and deposit checks using secure digital banking, among other features.
The HSBC Small Business Banking Account is 1.50 pounds more expensive than its sister HSBC Kinetic account for smartphone users, which costs 8 pounds per month upon the expiration of the first 12-month free banking period.
Top UK Business Banks: Lloyds
Small enterprises with a projected revenue worth of up to 3 million pounds are the target market for Lloyds' Start-Up and Small Business Account. If you're transferring banks or opening a new account, you can get a full year of daily banking for free if you're a startup or small business customer. It provides straightforward price structures and free electronic payments. Once the free banking period is over, there is a monthly cost of 7 pounds.
For three months, Lloyds is also giving new clients a free trial of its online accounting program called Business Finance Assistant.
Top UK Business Banks: Metro Bank
Along with having bank accounts for bigger companies, Metro Bank also offers a unique type of account for start-ups and Small and medium-sized enterprises with less than 2 million pounds in revenue.
Your monthly account maintenance fee will be waived by Metro Bank if your balance remains higher than 6,000 pounds for the entire month. If not, the monthly fee is 6 pounds. You can make 30 UK transactions each month at no cost if your balance stays at more than 6,000 pounds.
A free year of Enterprise Nation business support is also available through Metro Bank.
Top UK Business Banks: NatWest
Start-up Business Account
Businesses with a revenue of less than 1 million pounds and less than a year in trading are eligible for the Start-up Business Account.
The account offers the customary smartphone app and online banking, but what distinguishes the Start-up Business Account is the complimentary mentoring NatWest provides start-up businesses. Via its Business Builder digital tool or its NatWest Accelerator schemes, NatWest offers the mentorship to startups in today's high-growth, climate, fintech, and purpose-led industries.
Additionally, all business users who open a NatWest Start-up Business Account receive a free year of FreeAgent accounting software.
For the first 18 months, there are no transaction fees; thereafter, there are regular transaction fees. However, there is absolutely no monthly fee for Start-up Business Account.
Similar to HSBC, NatWest has a mobile-first banking app. It has zero fees per month and no minimum transaction fee. It'll work for you if you're a sole trader or a limited firm with a maximum of two owners.
Business Bank Account
All the benefits of the Start-up Account are available with the NatWest Business Bank Account, plus you get a personal relationship manager who will be your contact All the benefits of the Start-up Account are available with the NatWest Business Bank Account, plus you get a personal relationship manager who will be your point of contact. There are no minimum transaction fees or monthly fees for this account, although there are standard fees that apply.
You can apply to join Bankline through the Business Bank Account, a one-stop dashboard that gives you an overview of activity with sign-ons for multiple users, giving you a real-time overview of your bookkeeping, in addition to access to the Entrepreneur Accelerator programs and free FreeAgent accounting software. This is perfect for businesses that deal with a lot of transactions.
Top UK Business Banks: RBS
Start-up Bank Account
The Start-up Bank Account from RBS is similar to the one from NatWest, but it offers two years' worth of no-cost banking without transaction fees rather than only one year and a half.
Tyl, NatWest's own small business payments platform, is accessible through the RBS Start-up Bank Account in addition to the standard online and mobile banking options.
Business Account
RBS Business Account, which targets businesses that have been in operation for at least a year, is similar to NatWest's Business Bank Account in that it provides 24/7 online, telephone, and mobile banking, has no minimum monthly fee, and has a dedicated relationship manager.
There is free accounting software from FreeAgent as well, plus access to the Enterprise Accelerator program and multiple account management through Bankline.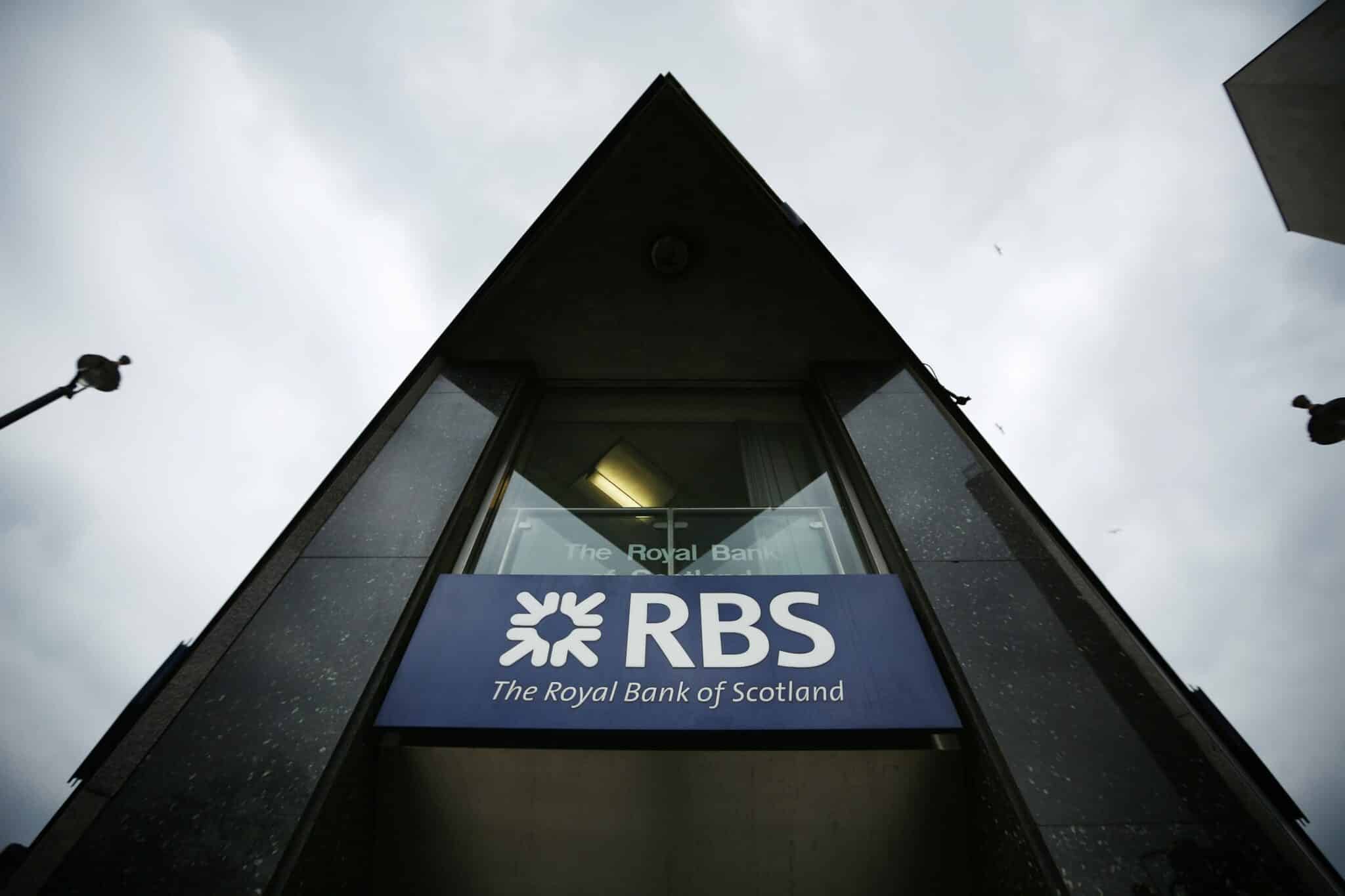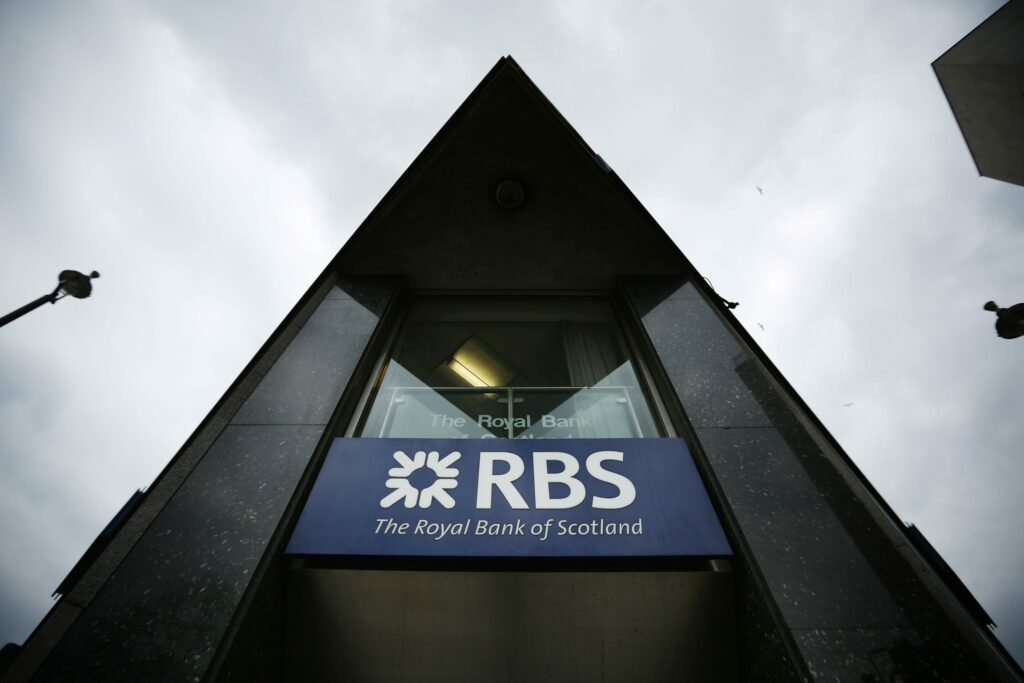 Top UK Business Banks: Santander
With Santander you've got a couple of options on the current account front: Business Current Account and 1|2|3 Business Current Account.
Business Current Account
If you've been in business for less than a year and your company is opening its first business current account with Santander, you can apply for this.
It includes a pre-arranged, unsecured overdraft with a limit of 500 pounds up to 25,000 pounds. In order to be eligible, you must have a solid credit history and not have filed for bankruptcy or had an individual voluntary arrangement within the previous six years. You must also have avoided serving as a disqualified director of a bankrupt business within the same time frame.
After the first year and a half, the account is 7.50 pounds per month, with a 1000 pounds monthly cap on cash deposits. You need to pay 70 pence per 100 pounds deposited that's over the monthly cap.
To assist you in managing the company finances, you can also grant access to coworkers to your account.
There is no minimum or maximum opening deposit required, nor is there a cap on the maximum balance to start.
1|2|3 Business Current Account
The cashback is the key selling point of the 1|2|3 Business Current Account. The amount of cashback you receive will vary from 1% to 3% depending on how much you deposit into your account every year. This rebate will be given on the first 10,000 pounds that is placed into your account each year.
The 1|2|3 Business Current Account is very similar to the Business Current Account in all other respects.
You will pay 5 pounds in fees each month regardless of whether you are on the start-up or switcher offer. The 12.50 pounds account, which also has a 1,000 pounds deposit limit per month and a 70 pence per 1,000 pounds over that limit, will be assigned to you after your first year and a half or first year for switchers.
Top UK Business Banks: TSB
Business banking for sole traders, partners, and directors is free for six months with the TSB Business Plus account. It makes no difference if you are switching banks or starting a brand-new account.
Following that, you will only need to pay 5 pounds per month. However, that fee will be waived if your average balance for the entire month is at least 10,000 pounds.
The account includes a free Square reader, and the first 1000 pounds in sales is also free from fees. Additionally, TSB Business Plus offers funding options and business guidance and backing via Enterprise Nation and Funding Options.
Additionally, TSB Business Plus offers business guidance and backing via Enterprise Nation and Funding Options.
There are about 300 TSBs throughout the UK where you can do business if you prefer to bank in person.
Top UK Business Banks: Virgin Money UK
M Account for Business
The M Account for Business, which was created for companies with yearly revenue of under 1 million pounds, has no monthly cost and daily internet banking is free.
Customers of the M Account for Business receive 0.25% cashback for their business anytime they use their debit card; there is no cap on the amount of cashback that can be earned.
The Planned Borrowing 12-month overdraft option with a 1000 pounds borrowing cap is available with the M Account for Business. Estimated annual interest rate (EAR) for Planned Borrowing is 9%.
Business Current Account
Businesses with annual sales of up to 6.5 million pounds are eligible for the Virgin Money Business Current Account. Daily banking is provided without charge for 25 months; thereafter, a monthly fee of 6.50 pounds is applied.
You can monitor your account using all of the regular online banking features, and you can also get discounts on business purchases, 0.35 percent cashback on direct debit transactions, and additional discounts when you use your debit card at certain retailers.
There is a 250,000 pounds annual cap on cash that can be paid in, paid out, or exchanged.
Top UK Business Banks: ANNA
Any director of a limited company who resides in the UK is eligible to join ANNA, as are non-limited businesses with a partnership or sole trader organizational structure.
You can create a personal webpage with a link in three minutes, and you can use that URL to send someone a direct message or add it to your online profiles. Additionally, you can offer each of your staff members a debit card with a spending cap, which will automatically track their expenses. You may set up free direct debits as well as planned and recurring payments.
ANNA offers two packages for sole traders and small businesses. Its pay-as-you-go tariff only requires you to pay per transaction, such as 20 pence when moving money in or out. On the other hand, its Business package costs 14.90 pounds per month plus VAT and includes 35 pounds worth of free activity and also adds fees per transaction.
Top UK Business Banks: CardOneMoney
More traditional is CardOneMoney, which was previously CardOneBanking. It costs12.50 pounds a month plus an application fee worth 55 pounds. It uses text notifications to let you know when money has arrived in your account and when bills have been paid. Check your balance through text messages as well.
The account is intended for sole traders, limited businesses, or partnerships with a revenue of up to 2 million pounds. You can add up to four more corporate prepaid MasterCards that are linked to your business account. Additionally, you can export statements to a network for cloud accounting.
Please note that this one is also not protected by the Financial Services Compensation Scheme.
Top UK Business Banks: Cashplus
According to Cashplus, applying can be completed in as little as four minutes, and opening an account simply takes a few seconds.
If you already have a few employees on payroll, you should use this account to add up to 20 more business expenditure cards for their use.
To assist with cash flow, obtain a business cash advance and incorporate it with an online accounting software.
You can use the specialized iDraft capability provided by Cashplus. In case you run out of money, iDraft is a low-cost credit limit tied to your account. Use is included in your annual cost, however there is also a fixed daily usage fee.
The account has a 69 pounds of yearly charge.
Top UK Business Banks: Countingup
A relatively new player in the mobile banking industry is Countingup.
Its business solution includes automated bookkeeping, expert invoices, automated receipt scanning, as well as tax calculation and filing for you as essential features. You can easily add notes and attachments to your transactions, or you can just remember to claim the purchase's tax deduction late.
All accounting elements, such as tax estimate and receipt capture, are present in every account.
Since you cannot send or receive payments outside of the UK with this account, it is a wise choice if your company is situated in the UK. Countingup accounts do not currently have an IBAN, although you can apply for one with their partner CurrencyFair.
Following a three-month free trial, the pricing structure is as follows:
• If you deposit up to 750 pounds, you will pay 3 pounds each month.
• If you deposit between 750 pounds and 7,500 pounds, you'll pay 9 pounds per month.
• 18 pounds per month in unlimited deposits
Nevertheless, self-employed people are only permitted to maintain up to 50,000 pounds in their accounts, while the limit for limited business accounts is 120,000 pounds.
Top UK Business Banks: Mettle
Mettle is a subsidiary of NatWest but operates independently. This implies that you are unable to call NatWest and request that they help you with your Mettle account.
You must have a balance of less than 100,000 pounds (or 50,000 pounds for sole traders) in order to apply. You should be a lone proprietor or a limited business with up to two owners to be eligible.
One of the key features is the ability to produce and send invoices from your smartphone with a company logo. When you've been paid, notifications will let you know. However, it is up to you to match the payment to the unpaid invoice.
When it comes to pursuing past-due invoices, it kind of falls short. It will notify you when an invoice is past due, but you will still need to follow up with the client.
Regarding transactions, you can add receipts to transactions, manage recurring payments within the app, and export your expense information.
In addition, you can sync your account with FreeAgent, Xero, or QuickBooks. You can also export your data in a format called CSV that is compatible with other accounting programs.
The fact that the app is not protected by the Financial Services Compensation Scheme is an important factor to take into account. However, the account is protected by the legislation and the Financial Conduct Authority's protection standards. If a company collapses, safeguarding is meant to keep consumer money secure and repay it.
Both using and joining Mettle are free.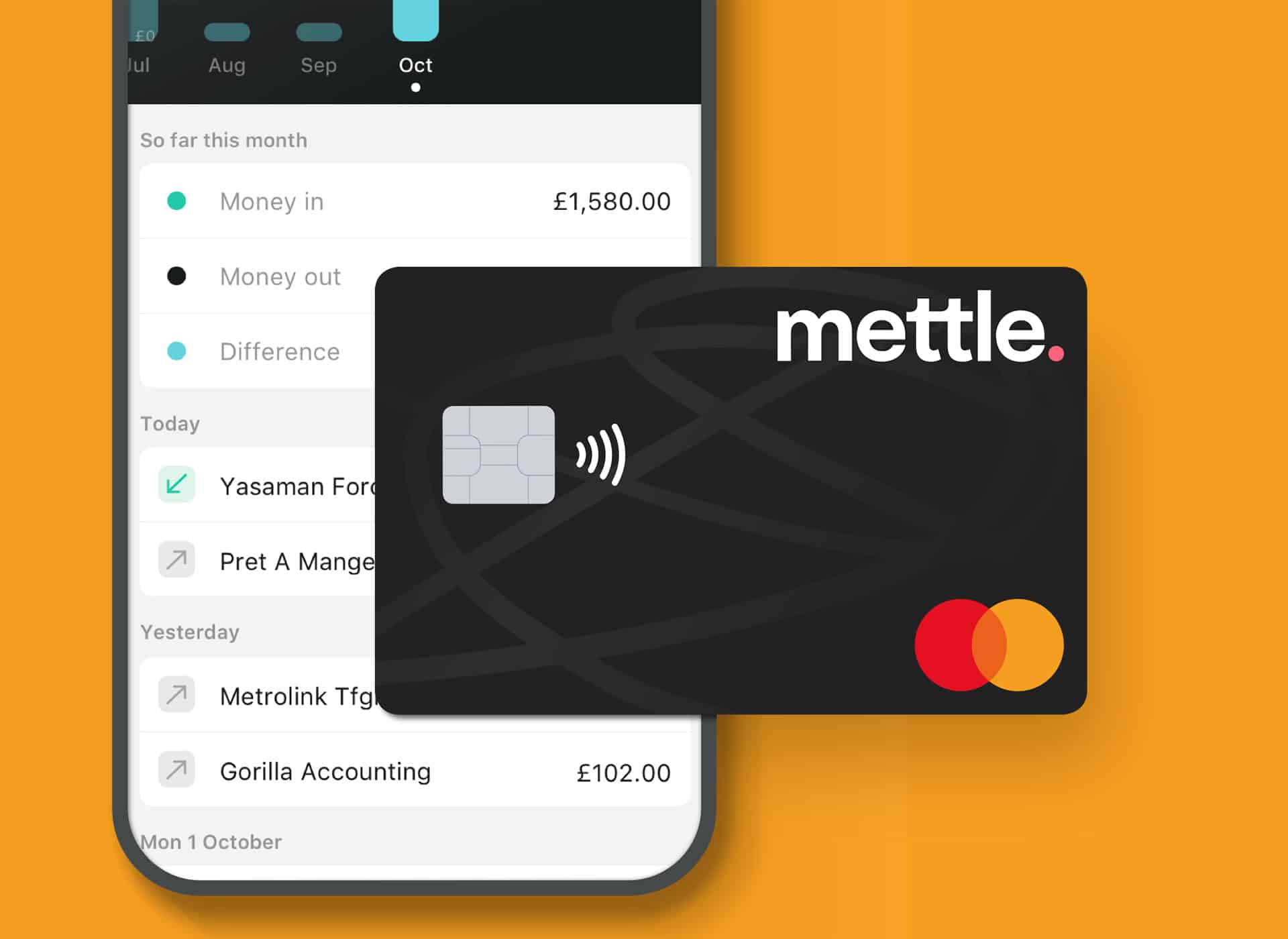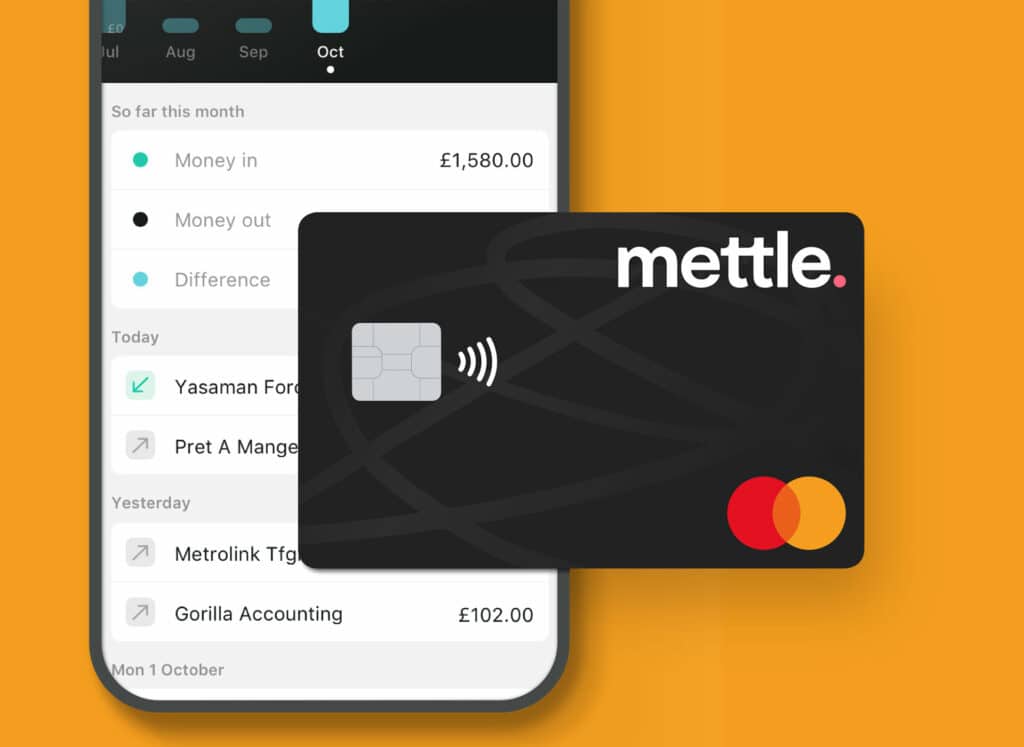 Top UK Business Banks: Monzo
The most recent provider of digital banking services to offer business banking is Monzo. You can open an account if you are a sole trader or a director of a registered limited company by shares. Limited companies have access to several users. Just be aware that before you can apply for a business account, you must first have a personal account with Monzo.
Some types of businesses cannot open accounts, however this may change in the future.
You can pay in cash in amounts ranging from 5 pounds to 300 pounds in one transaction and up to 1,000 pounds every six months to reduce financial crime.
With regard to functionalities, Monzo incorporates Xero, FreeAgent, and QuickBooks. New customers of Xero can receive six months of the cloud accounting platform free with Monzo Business Pro on the Business Pro account. Additionally, it offers a Tax Pots feature that lets you set aside a portion of your earnings to pay taxes each time you get paid. You can also choose to receive notifications each time you receive payment.
There are two levels of pricing: Lite provides the essentials, but you must upgrade to Pro for 5 pounds per month to get extra features like integrated accounting and Tax Pots.
Top UK Business Banks: Revolut
For entrepreneurs that travel and conduct business internationally, Revolut is a good option. With the real exchange rate, clients can hold, transfer, and exchange more than 28 different currencies.
You can dispense both physical and digital cards and keep a real-time account of your employees' spending.
Benefits and rewards from partners like Apple, Google Ads, Deliveroo, and Samsung are included with Revolut.
Freelancers have three options for accounts: Free (0 pounds per month), Professional (7 pounds per month), and Ultimate (25 pounds per month).
Top UK Business Banks: Starling Bank
You are eligible for a Starling Bank business account if you are a lone trader or the owner of a limited company, a limited liability partnership, or part of a limited company with several owners.
The account has an overdraft and doesn't have a monthly fee. You may apply for an overdraft of up to 150,000 pounds if you are the owner of a limited company. You can tack on a Business Toolkit for 7 pounds per month to increase the capabilities of your business.
Additional options include email integrations, VAT recorded on transactions, invoices and auto-matching. Two more add-ons are a business euro account and a US dollar account.
At Post Office locations all around the country, you can deposit up to 20,000 pounds in cash. You'll pay 3 pounds per deposit.
Additionally, you may link your Starling Bank business account to Quickbooks, FreeAgent, and Xero.
Top UK Business Banks: Tide
You have a variety of account options with Tide.
With the Free Tide account, you get access to Quickbooks, Xero, Sage, and other services as well as the option to plan payments. One free expenditure card for your team with up to 20 free transfers per month is included with the Plus account, which costs 9.99 pounds per month plus VAT.
All of the functions of the Free and Plus accounts are included in the Cashback account (49.99 pounds a month), which also comes with a dedicated account manager and 0.5 percent cashback on your Tide card.
Top UK Business Banks: Requirements for Small Business Bank Account Application
A few essential pieces of information will be examined by the majority of business current account providers. You must prepare the following pieces of documentation in advance, according to UK Finance.
A document to verify your identity:
Your complete, current passport, whether it's from the UK or another country.
Your national photo ID card
Your full paper driving license for the UK
Your full foreign or UK driver's license with a photocard that was issued by an EEA or EU member state
One document to prove your address in the UK:
Your complete UK driver's license
Your full foreign or UK driver's license with a photocard that was issued by an EU or EEU member state
Bank or credit card statements from the UK or abroad (must be less than three months old and not an internet printout)
UK mortgage statement (not printed off the internet, less than a year old
A council tax bill, payment book, or exemption certificate that is no older than one year
A communication or invoice from a utility business (less than six months old, avoid mobile phone bill)
In terms of business, you'll need:
Your registration number with Companies House (if you have one)
Information about your company, such as revenue, tax data, and other capital
Information about each director or partner of the company, including name, birthdate, address, and National Insurance number
Top UK Business Banks: Bottom Line
The details mentioned on this list of top UK business banks may change. What you need is to identify the most suited for you by assessing your needs and your business'.
Are you interested to know more about investments? You can read our articles such as best investment options for Australian expats in 2021, what are the best investment options for Canadian expats in 2021, what are the best investment options for UK expats in 2022, and how to invest in the S&P 500 from outside America.
We also have reviews of Investors Trust Access Portfolio, Novia Global, Dominion Capital Strategies Guernsey, Custodian Life, St James Place fund, Sarwa Dubai, HSBC Expat, Ardan International, and Investors Trust S&P 500 Review.
Pained by financial indecision? Want to invest with Adam?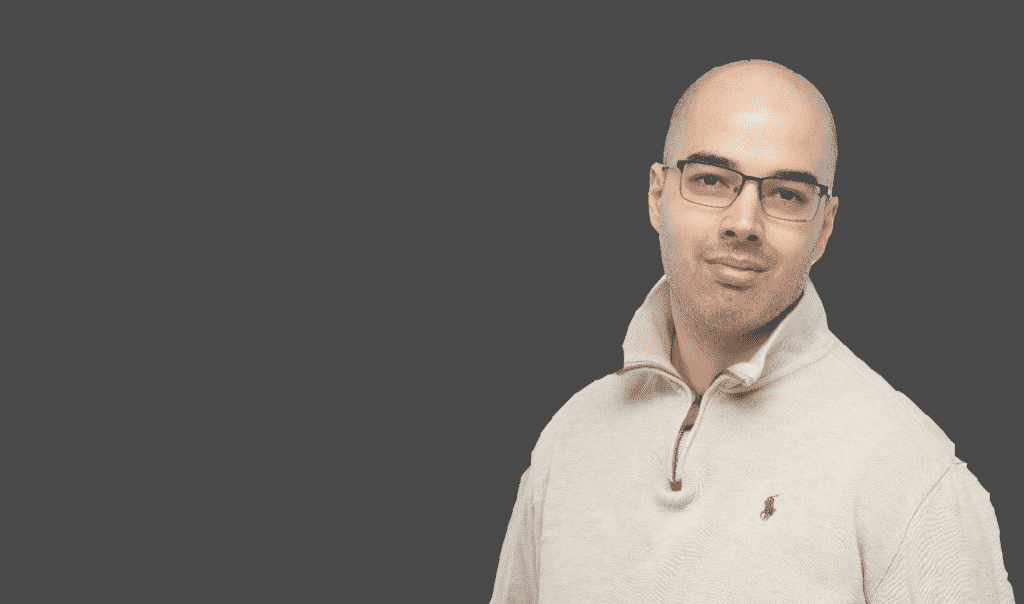 Adam is an internationally recognised author on financial matters, with over 584.2 million answers views on Quora.com and a widely sold book on Amazon and a contributor on Forbes.