Best Banks in Cyprus in 2022
If you are looking to invest as an expat or high-net-worth individual, which is what I specialize in, you can email me (advice@adamfayed.com) or WhatsApp (+44-7393-450-837).
Introduction
In this article, we will explore the best banks in Cyprus as well as some pertinent details to banking in the country.
It is perfectly understandable for someone to desire to open a bank account in Cyprus given that it is a beautiful country with a robust banking and finance industry.
The island also attracts foreign customers because it is a full member of the EU, has a low tax rate of 10%, and is covered by agreements that prohibit double taxation. The Central Bank also closely oversees the credit and financial industry in the country.
Best Banks in Cyprus: Bank of Cyprus
Bank of Cyprus, established in 1899, holds sizable market shares across all industries and is the top provider of banking and financial services in Cyprus. In addition to retail and commercial banking, factoring, investment banking, brokerage, fund management, private banking, and insurance, Bank of Cyprus also provides a wide range of other financial services.
This banking institution is the biggest lender in the nation. International business and finance magazine Euromoney presented it with an award for Best Bank for Private Banking in 2017, which brought Cyprus' economy and stock exchange to the spotlight.
Bank of Cyprus has more than 100 branches across the nation.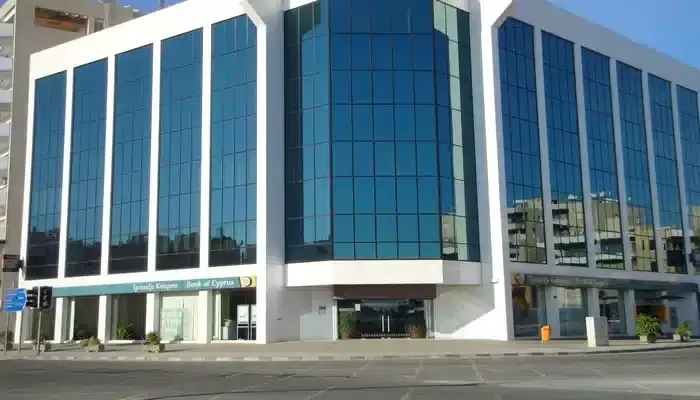 Best Banks in Cyprus: The Cooperative Credit Sector (CCS)
It is one of the biggest and best financial institutions in the nation. 2014 saw the release of a payment worth 1.5 billion euros towards the bank's recapitalization, which was later confirmed by the European Commission. Every household is supported by the bank, which also provides its customers with products and services that are inexpensive and easily accessible.
Best Banks in Cyprus: The Cyprus Development Bank
It is a commercial bank that offers a variety of conventional operations to business clients, including loans, deposits, equity funds, local and international payments, money transfers, and other financial services.
Best Banks in Cyprus: Hellenic Bank
Hellenic Bank first began operating in 1976, Hellenic Bank offers a wide range of goods and services in terms of both personal and business banking. A wide range of financial services, such as factoring, brokerage services, insurance, portfolio management, investment banking, mutual funds, private banking, and custodian services, are also provided by Hellenic Bank in addition to standard bank offerings.
Within the walls of Hellenic Bank, two divisions—the Business Services Division and the Corporate Banking Division—offer small, medium, and big businesses, as well as their managing personnel and shareholders, cutting-edge banking services and products. Hellenic Bank saw significant expansion while being regarded as one of the most liquid banks in Europe.
Best Banks in Cyprus: Alpha Bank Cyprus Ltd
Alpha Bank established itself in Cyprus after buying Lombard NatWest Bank in 1998. It was thereafter known as Alpha Bank Ltd. Before becoming known as Alpha Bank Cyprus Ltd. Customers domestically and internationally can use the personal and business banking services offered by Alpha Bank Cyprus Ltd.
It is the second-largest Greek bank, which provides business banking for small to medium-sized firms as well as a business account for professionals and independent contractors. Additionally, it offers domestic and foreign customers financial services and products for both individuals and businesses.
Best Banks in Cyprus: Astrobank
A consortium of foreign investors led by Lebanese banker Maurice Sehnaoui purchased Piraeus Bank Cyprus in December 2016 and changed its name to AstroBank. Prior to the acquisition, Piraeus Bank Cyprus offered wealth management, corporate and commercial banking, personal banking, and international banking products and services as a subsidiary of Piraeus Bank Group (Greece).
Astrobank has a contemporary business appeal that places a focus on small and medium-sized businesses.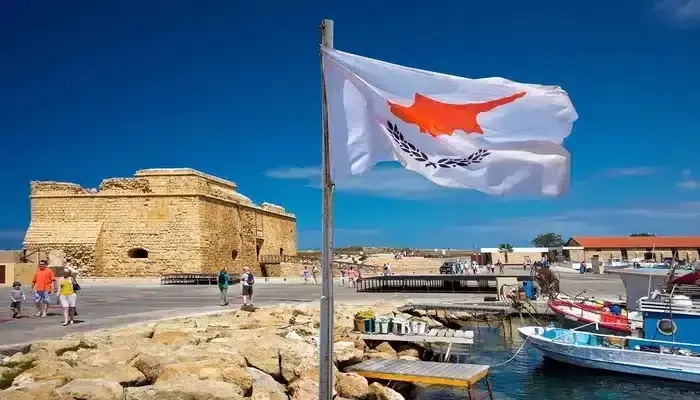 Best Banks in Cyprus: Eurobank Cyprus
Eurobank Cyprus is a universal commercial bank founded in 2007 that provides goods and services in various areas, such as corporate banking, international business banking, international markets, and wealthy banking sectors. It also offers wealth management for local and foreign high net worth individuals
Best Banks in Cyprus: Societe Generale Bank
Societe Generale Bank – Cyprus Ltd. was founded in 1993 and provides products and services in all areas of financial services to both resident and non-resident clients, with a focus on corporate banking, international business banking, and private banking.
Best Banks in Cyprus: Banking Backdrop
Since opening a business bank account used to be notoriously challenging, traditional banks have largely made an effort over the past several years to make it simpler. You must look up the list of documentation requirements at each bank in Cyprus. Some of the banks on this list has a two-week wait time.
The Central Bank of Cyprus, the country's banking supervisor, controls every single bank in Cyprus, including any representative offices of foreign financial and credit institutions.
The opening of personal, company, and deposit accounts by individuals and organizations from other countries is not prohibited by the Central Bank of Cyprus. When opening an account with a bank in Cyprus, the key prerequisite for customers is that they must be 18 years old, unless the account is for a kid.
The Upsides of Opening a Bank Account in Cyprus
High degree of discretion. In Cyprus, banking secrecy is protected by law. If permitted by a tax agreement or a court order, the authorities of this country may obtain access to financial information in specific circumstances, exclusively for tax purposes .
A full selection of payment options. Non-residents are permitted to create bank accounts in a variety of currencies, make both short- and long-term deposits, and use credit services, Internet banking, and international bank transfers.
A large selection of payment cards. Prepaid debit cards with large spending caps are included here.
Opening an account remotely. This includes Cyprus-based deposit accounts.
Multiple currency accounts. These accounts support exchanges in US dollars, British pounds, and European euros, as well as additional currencies per request.
Bank technical assistance. English is one of the many languages it is available in.
Accelerated account opening process (up to a week).
Many non-EU citizens open bank accounts in Cyprus to keep track of their services and make payments inside the EU easier.
Best Banks in Cyprus: The Terms and Conditions for Deposit Accounts Opening
Banks in Cyprus offer the capability to deposit money for both short- and long-term placement by holding it in a deposit account. The opening of deposits with a duration of at least 8 calendar days is available from banks if you want to operate with Cypriot savings accounts. The deposit is being made in euros.
Deposit interest builds up each month and is paid out at the conclusion of the deposit arrangement. The deposit can be terminated early, and there are penalties in the form of recalculated interest that must be settled.
For those looking to open a deposit for the benefit of their child to save money, Cyprus' banks provide child deposits:
Depending on the package you select, you must deposit a minimum of between 30 euros and 2,000 euros
The term is one year
The rate of interest is 0.12%
Holders of qualifying deposit accounts are protected up to a maximum of 100,000 euros per individual under EU law.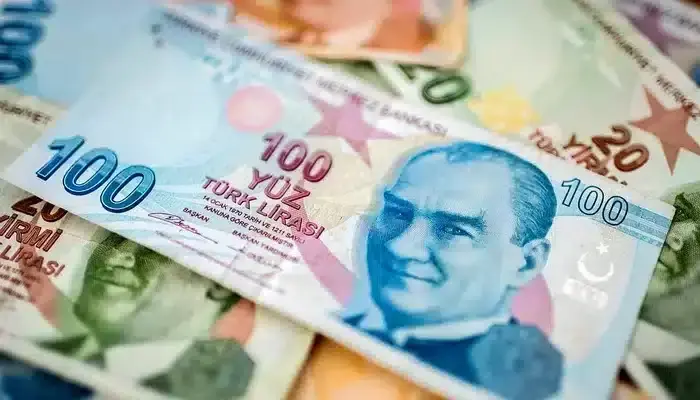 Best Banks in Cyprus: Required Paperwork to Open a Deposit with a European Bank
An identical set of documentation required for opening a personal European account must be submitted by a non-resident client in order to open a bank deposit in Cyprus.
All paperwork that must be delivered to the bank must be translated into English and certified in that language, via apostille or notary. The passport holder must sign copies of their passports and the paperwork attesting to their residence.
A completed application for account opening, a questionnaire, and confirmation of your financial resources are also required in addition to your identification documents.
The set of paperwork can be delivered through courier or email while the opening of the account will be accomplished online.
Deposits are made by wiring cash from a bank account that has been opened with any other bank in the name of a foreign national. Please be aware that a separate currency conversion fee will be applied if the currencies of the bank accounts do not match.
Best Banks in Cyprus: The Bottom Line
To ensure that you obtain the correct financial tool working for your goals in the best way, talking to a professional to assist you in opening a foreign bank account is advisable.
Meanwhile, if you are interested to know about investments, you can read our article on How to Invest in the S&P 500 from outside America.
We also have Investors Trust S&P 500 Review as an added reference.
Pained by financial indecision? Want to invest with Adam?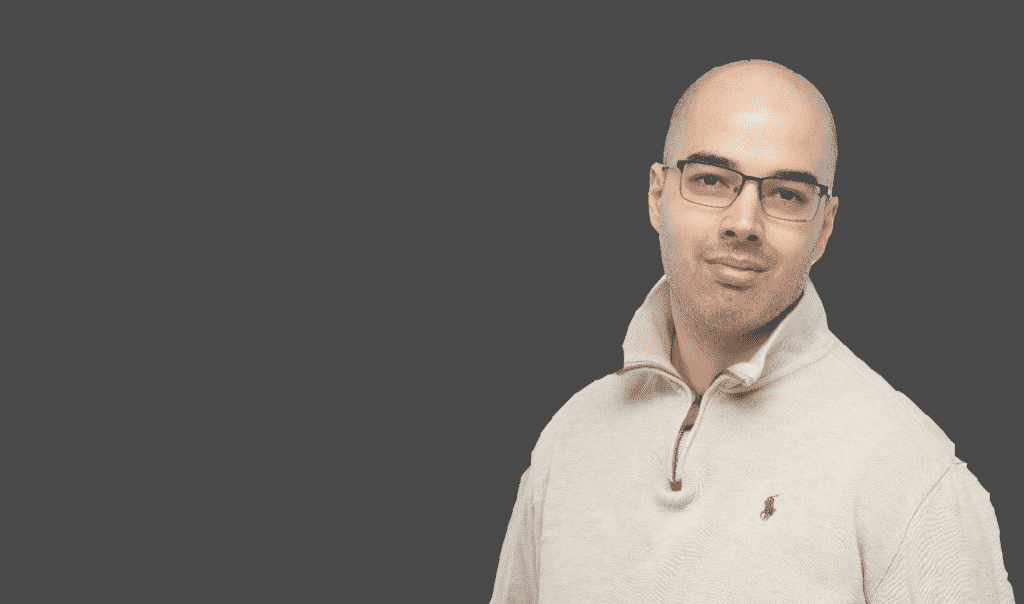 Adam is an internationally recognised author on financial matters, with over 584.6 million answers views on Quora.com and a widely sold book on Amazon and a contributor on Forbes.