Best Places To Retire In Latin America.
If you are looking to invest as an expat or high-net-worth individual, which is what I specialize in, you can email me (advice@adamfayed.com) or use WhatsApp (+44-7393-450-837).
Introduction
Retire in one of the best places to retire in Latin America if you want to reduce the cost of retirement, though it can be costly.
If you're willing to move to South or Latin America for retirement, your current income will go further. This region has many cities that offer a high quality of life at reasonable costs.
Your retirement years can become more exciting and challenging as you learn to navigate the local customs and languages if you decide to start a new life abroad. Think about these locations in Latin America for retirement.
Consider moving to Latin America if you're looking for the ideal location to spend your golden years. For retirees from the United States and Europe, several cities in Latin America offer a high standard of living at incredibly low costs.
The continent also has nations whose currencies are pegged to the dollar, direct flights from the United States to it, and sunny spots scattered throughout. Here are the best places to retire in Latin America, from the vineyards of Argentina to a hippie beach town in Uruguay.
20 Best Places To Retire In Latin America
1. Montevideo, Uruguay
Montevideo is one of the best places to retire in Latin America. A nation that boasts both excellent sandy beaches and swamps, rivers, lakes, and even lagoons on opposite sides of its territory lies between Brazil and Argentina.
A retiree who has made up their mind to settle in Uruguay should go to Montevideo, which is a beautiful city in general.
Despite the fact that it is somewhat congested due to the fact that it is home to the majority of Uruguay's population, there are countless investment opportunities available. Comparatively speaking to London, the cost of living is quite low.
For instance, a person in Montevideo will only spend 2517 euros to have the same standard of living as someone in London, whereas a person in London will spend approximately 4500 euros to live comfortably. You can adapt to the average climate, and the healthcare index is also high.
2. Arequipa, Peru
Its lack of fame in comparison to other Peruvian towns makes it even more alluring to retirees seeking a carefree lifestyle. Arequipa is situated in one of the most beautiful landscapes, so there is less traffic and crowding.
Arequipa has a perfect climate with warm temperatures almost all year long and rains in January and February. On the three volcanoes that tower over the city, you can have fun hiking, camping, mountain climbing, biking, and other outdoor activities.
Living costs are so low that a retired couple can enjoy a comfortable lifestyle for as little as $1000, which includes all of their necessities.
A perfect meal costs about $5 at a typical restaurant, which is a reasonable price.
Even though you might not find the healthcare options to be all that appealing, moving here is worthwhile when you take into account the low cost of living, peaceful surroundings, high safety rating, and simplicity of obtaining a visa.
Additionally, it has a highly developed infrastructure, making it easy to travel to the medical centres of your choice. With these, Arequipa is one of the best places to retire in Latin America.
3. Medellin, Colombia
The Colombian city of Medellin is home to a number of amenities, including art galleries, concert halls, museums, long rows of restaurants, first-rate healthcare, and cutting-edge infrastructure.
Additionally, it takes pride in having a spring-like climate that makes it one of the best places to retire in Latin America.
Affordably, you can take advantage of everything the city has to offer. For example, a retired couple can live comfortably on a $2200 budget that covers everything from a lovely three-bedroom apartment to food costs.
Due to Medellin's location between the Andes Mountain ranges, you can engage in outdoor activities like hiking, rock climbing, or—even better—camping while you're free.
Due to its high population, if you have a solid business plan, you can easily launch a company and watch it flourish.
4. Antigua, Guatemala
All the wonderful aspects of life are present in Antigua that's why it is one of the best places to retire in Latin America.
There is no good reason to pass up visiting this Guatemalan city due to its natural beauty, intelligent and hospitable residents, ideal spring-like climate, and rich culture and history.
You have a ton of options when it comes to things to do because the stunning forested landscape of Antigua's south side and the Volcano of Water there give you the chance to connect with nature and quench your adventurous spirit through hiking and other sports.
Additionally, it has plenty of volcanic soils, which are ideal for farming, giving you the chance to live off the grid and profit from your harvest.
Another alluring aspect is the lower cost of living compared to most cities on the other side of America, which is reduced by about 20 to 30 percent. It has a strong healthcare system and little crime.
In addition, it is conveniently located, and using its first-rate airport facilities to return to North America is a piece of cake.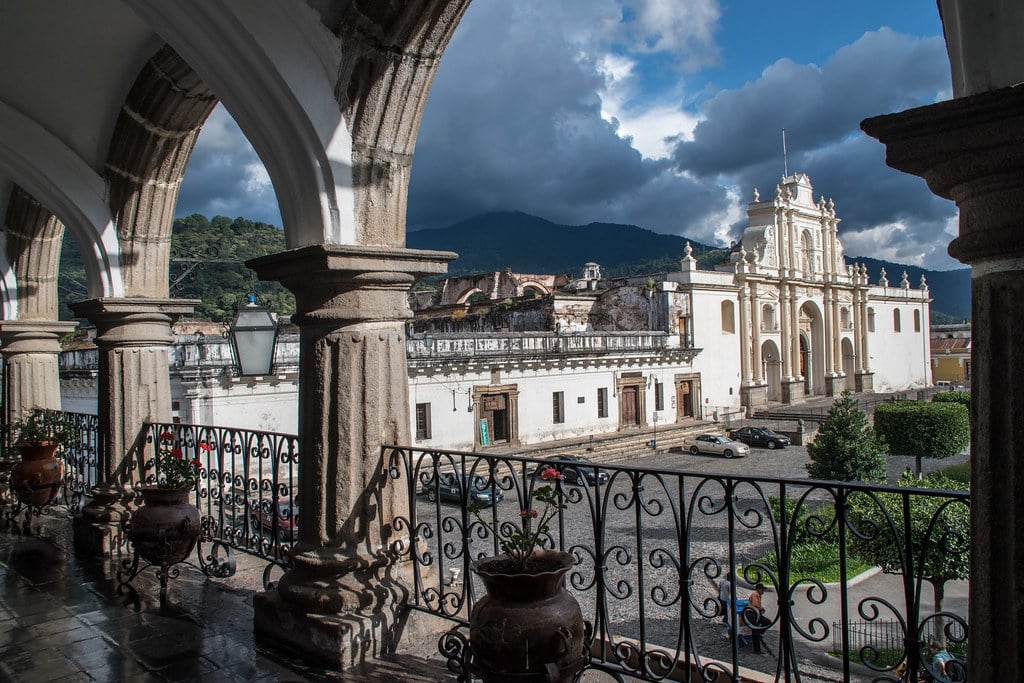 5. Quito, Ecuador
Ecuador's capital city, despite being situated near an area with an active volcano, attracts tourists and retirees with its diverse array of cultural attractions and beautiful surroundings.
Quito is one of the best places to retire in Latin America and a favourite among many people due to its abundance of historic buildings that date back to the 17th century. It has a high safety index, so you can be confident in your safety.
The availability of high-quality healthcare is a given, and living expenses are very reasonable. It is ideal for those who have not yet outgrown the city because it is constantly buzzing with activity. Given its proximity to the equator, a warm climate is an obvious assumption.
6. Cusco, Peru
Let's talk about the whitewashed homes and ornate churches that line the cobblestoned streets, the crisscrossing walkways and friendly locals, as well as the pleasant weather and historic buildings that have been transformed into restaurants and shops.
The sights and sounds of Cusco don't end here. This is why many retirees chose it as one of the best places to retire in Latin America: it evokes a nostalgic feeling and makes people feel as though they have travelled back in time.
Surprisingly, despite being quite developed, retirees can still take advantage of first-rate medical care and contemporary conveniences while also leading peaceful, stress-free lives.
It is also close to the sacred valley of the Incas, which is still immaculate and makes for a wonderful day trip destination.
Additionally, Cusco has rich soils that enable baby boomers to engage in farming, and its affordable cost of living attracts a lot of retirees. Additionally, it is assumed that the breathtaking views of the mountains in the area are merely a perk.
7. Florianopolis, Brazil
This Brazilian city is one of the best places to retire in Latin America and is truly ideal for retirees due to its low population, which enables them to lead a comfortable, relaxed life with little congestion and pollution, and its average health index of 48.66. It also has a moderate crime index.
Because it is an island city, you and your retired spouse will have plenty of natural beauty to enjoy, extending your golden years.
It also draws throngs of other baby boomers like you, which makes you feel even more at ease because you are around people who share your characteristic.
Additionally, the cost of living is reasonable, making it one of the best places to live in Brazil and one of the best places to retire in Latin America. Many people find the tropical climate there to be ideal.
8. Nicoya Peninsula, Costa Rica
In this city located in the province of Guanacaste, retirees can take advantage of the welcoming locals, warm climate, stunning white sandy beaches, and contemporary comforts.
As a developing region of the nation, the investment opportunities are still undeveloped, and if you are a business-minded individual, this is where you will succeed.
Its proximity to Hospital Clinico San Rafael, one of Costa Rica's top medical facilities, means that if you have medical problems, you will also be in the right place. Most days are sunny, which gives you plenty of opportunities to simply unwind by the beach.
Living here is also very inexpensive; a couple's monthly expenses can be comfortably covered with a budget of $3000.
9. Buenos Aires, Argentina
Most likely, the majority of people are familiar with Argentina because of the well-known song "Don't worry Argentina," and in fact, you don't need to stress about where to move because Buenos Aires is the ideal retirement destination for someone looking to start a business and also enjoy the urban life.
It is the most visited city in Latin America because it draws millions of visitors each year who are just like you. Even though the crowdedness might not be appealing to those looking for a quiet life, it's ideal for someone who still wants to succeed in business.
You get to interact and meet people from all different backgrounds, which helps you learn new things every day. This makes Buenos Aires one of the best places to retire in Latin America.
The average monthly cost of living is 2192 euros, which is 2308 euros less than that of a London resident, and the average climate is hot and humid throughout the year. There is little need to worry because Buenos Aires also has an advanced healthcare system and only moderate crime rates.
Retirement visas are available to those who earn an average monthly income of around AR$2000; those who do not yet meet this requirement may still apply for a renewable rentista vista.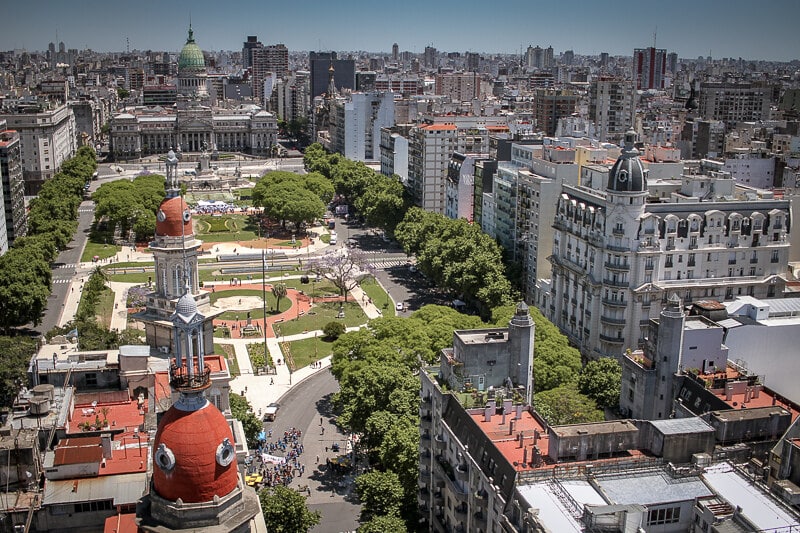 10. Santa Marta, Colombia
Colombia used to be a destination to be feared due to its high rates of crime and drug dealing, but as it continues to draw thousands of retirees from the United States, it appears that the game has changed and things are improving.
The majority of them appear to be staying in Santa Marta, one of its cities because it is one of the best places to retire in Latin America.
Numerous factors contribute to this, including the low cost of living and the region's diverse culture. Not to mention how simple it is to obtain a Colombian retirement visa, it also has a lot of attractions.
11. Ambergris Caulker, Belize
As a former British colony, you have high expectations for Belize, and Ambergris Caulker exceeds those expectations with its breathtaking beauty and abundance of activities.
It is a small island city with only about 20,000 inhabitants, the majority of whom live in San Pedro, a town on the island. Thus, a laid-back lifestyle is what you get to enjoy the most.
If you enjoy snorkelling, this location is ideal for you due to the water's turquoise colour and the beaches' lovely white sand. By serving as an island tour guide or even through commercial fishing, you can make a living off your love of snorkelling.
Although slightly more expensive than most North American cities, Ambergris Caulker is still less expensive than other parts of Belize. This is why Ambergis Caulker is one of the best places to retire in Latin America.
If you can survive in those places, you can certainly survive there, and when you take into account all the advantages you enjoy, it is well worth every penny you spend. The safety index is high while the healthcare index is moderate.
Yoga is one of many options for a healthy lifestyle. Particularly if you have spent your entire life in an urban environment, it is the ideal place to come home to.
Because of the state's stable economy and English-speaking population, there is no need to be concerned about a language barrier.
12. Las Tablas, Panama
Las Tablas, also referred to as the city by the sea, is one of the best places to retire in Latin America for retirees who want a simple, carefree life and is the best place for someone who wants to live in Panama but is on a tight budget.
A couple can comfortably live in Las Tablas on a $1200 budget, which in other cities in Panama would be used for housing costs. Las Tablas, being by the sea, provides you with lovely diversionary opportunities, such as the magnificent ocean view and majestic sunsets and sunrises.
Although it takes four hours to travel to Panama City, the roads are in good condition, and if the medical facilities in Las Tablas don't appeal to you, you can easily access healthcare from the big city.
Additionally, it is safe, and as one of Panama's many tourist hotspots, you can easily invest in this industry. If you have a good idea in mind, your business will be up and running in no time.
Even so, the majority of the population is local, so you might need to take Spanish classes to get by the language barrier.
13. Manizales, Colombia
Manizales, which has a population of about 450,000, is a wonderful illustration of beauty in its most natural state. For someone who wants to live off the grid, this is one of the best places to retire in Latin America because of its steep hills and fertile soils.
It does particularly well with coffee, as evidenced by the thick green coffee carpets that surround it. The cost of living is also low; two people can live comfortably in Manizales for $975 a month, so if you have more money, you can be sure to enjoy Manizales to the fullest.
It provides you with an urban lifestyle in a natural environment, which is typically what baby boomers are looking for. While the health and safety index is moderate, there are a lot of cultural events that happen. Even better, it's not particularly difficult to obtain a retirement visa in Colombia as a whole.
14. Granada, Nicaragua
The magnificent city of Granada is what many people think of when Nicaragua is mentioned. Its location along Lake Nicaragua's shoreline makes it a favourite among both domestic and foreign tourists.
Starting a business in this industry could therefore be very lucrative. For those who want to stay young until they die, it offers a wide variety of entertainment options, and the pleasant climate never gets old.
It will feel more like home than a relocation because there are so many other retirees from North America here. The majority of people in this area speak Spanish, but they also understand and speak English well, albeit with a slight Spanish accent.
The city offers one of the best environments for settling down because it combines culture, modern elements, and natural beauty. In addition to low living costs, you also benefit from traditional cuisine and hospitable locals the moment you relocate.
As a result of the decreased population, there is less congestion and traffic, and two people can easily get by on a $1500 budget that includes all necessities.
The Nicaraguan government has made sure that high-quality health care is provided, and the country has a high safety index due to it being one of the best places to retire in Latin America.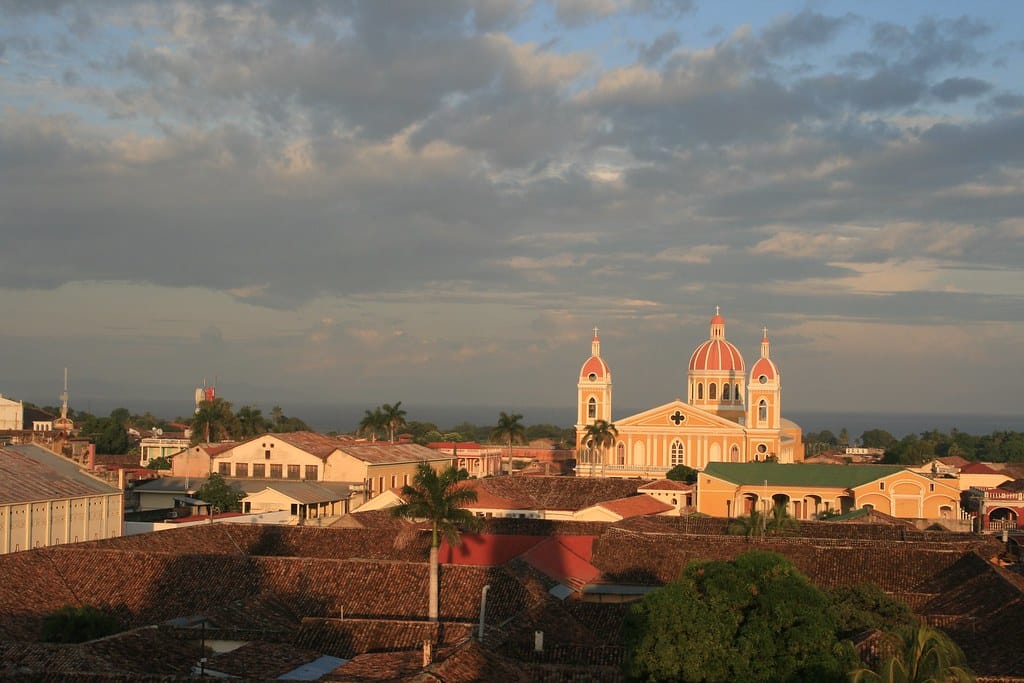 15. Joao Pessoa, Brazil
You might be perplexed as to why Joao Pessoa was chosen out of all the Brazilian cities. However, the explanations are quite simple; compared to other cities like Sao Paulo or Rio, it is considerably cheaper here.
In contrast to the other cities mentioned, it is also much less hectic because it is not as populous and as a result, there is less traffic and congestion.
In addition, you can take advantage of the most up-to-date amenities and stunning scenery, including first-rate medical care provided by a wide variety of luxurious hospitals and clinics.
In addition to the fact that living expenses are low, it is also much safer here. For instance, compared to New York, our average consumer prices are roughly 44% lower. Additionally, the climate is pleasant, and obtaining a retirement visa for Brazil is simple.
16. Arenal, Costa Rica
Costa Rica, also known as the "land of Pura Vida," or "pure life," offers retirees the chance to live a relaxed, happy life at a reasonable cost, especially in the Arenal region. This makes Arenal one of the best places to retire in Latin America.
Both the largest volcano and freshwater lake in Costa Rica are found here. As a result, you get to live in a place where the lake and the surrounding vegetation provide breathtaking natural beauty.
Similar to mountainous areas, the climate is excellent, and there is sufficient rainfall in addition to fertile volcanic soil to allow you to lead the rural lifestyle that many retirees long for. You won't ever feel uncomfortable because everyone here is friendly.
It gives you a sense of country life, and your kids will be more than happy to spend time with you because it gives them the ideal escape from city life. You can go hiking or partake in any other outdoor pursuits that can be done on a mountain, like rock climbing, or even at a lake, like a paddle boarding.
The likelihood that you will get bored at Arenal is zero over zero. You can also live quite comfortably on a $2000 budget here, in contrast to New York where that is only a fraction of what you use. The cost of living is also quite low here. Additionally, the area is safe, and the medical care provided is adequate.
17. Salinas, Ecuador
Salinas is the city to be. It appears that Ecuador has a charm that few people can withstand. It is a beach resort rather than a town, which may be what keeps luring retirees there.
Salinas is one of the best places to retire in Latin America. Retirees can enjoy the calm blue waters of the Pacific, the white sand beaches, and a wide range of affordable modern hotels, restaurants, bars, and coffee shops.
For instance, you can get a delicious meal at a hip and elegant restaurant for as little as $5, and this is even better when you visit a local one since you can get a basic meal for as little as $2.
That implies that even the costs of other necessities are reasonable; for instance, two people could easily live off of a $1500 budget. Being a well-known tourist destination, you can always enter the field as a businessperson.
18. Santiago, Chile
Santiago, which is home to the tallest building in Latin America, also has plenty to offer baby boomers. Santiago is one of Chile's most developed cities, so if you only want to stay in the city, Santiago is the place to go.
Its infrastructure is sound, and there are countless entertainment options available. Santiago is home to some impressive colonial buildings that, when combined with modern conveniences, produce the best examples of architecture for those with an eye for such arrangements.
Moreover, the cost of living is reasonable because it is considerably lower than that of major cities like London.
In comparison to London, the average cost of living is 2472 Euros lower here. Like any other urban city, this one has a moderate crime rate and a high health index thanks to its cutting-edge medical facilities and well-educated staff.
19. Cuenca, Ecuador
To say that Ecuador's cities are good would be an understatement because they are near, if not exactly, perfect. When it comes to Latin American nations, Ecuador has always been the eye candy for many retirees. It has been one of the best places to retire in Latin America for so long.
Cuenca, one of its many towns, has up until this point managed to preserve its rich cultural heritage. Colonial buildings and art galleries are prevalent in this area, and an effective transportation system raises the bar.
By making investments in numerous sectors, including finance, tourism, and agriculture, among many others, you can easily participate in the economic growth of the country as it happens.
You won't get bored because, among other things, developing cities have a ton of shopping malls, and because the cost of living is also quite low. These two factors combined with the lack of boredom make it an irresistible place to live.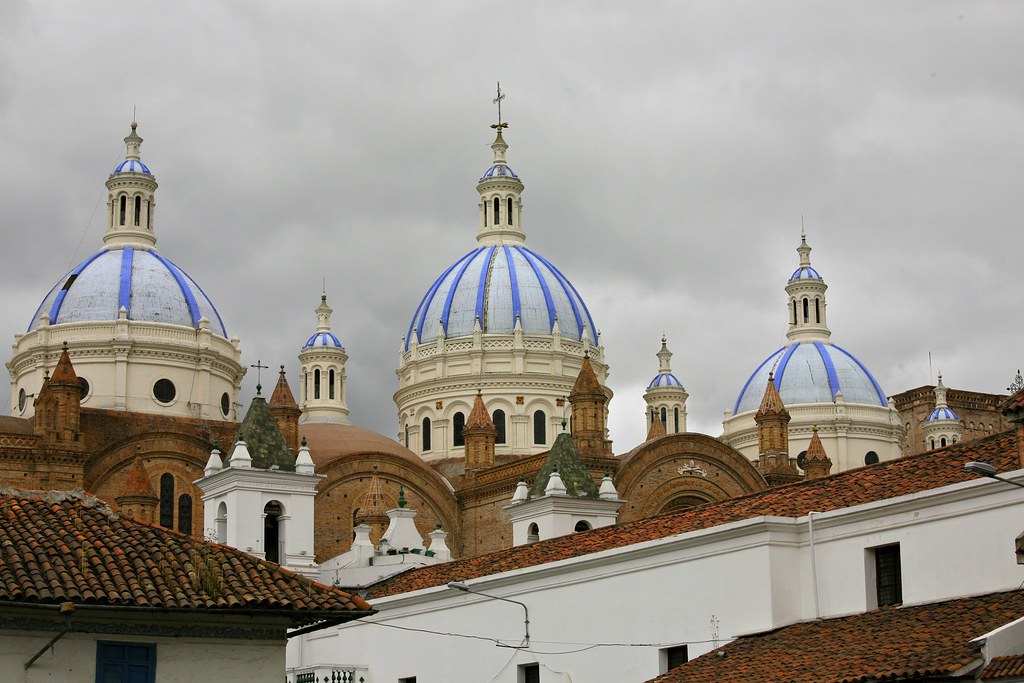 20. Nassau, Bahamas
The Bahamas is a stunningly gorgeous nation overall, so you can expect anything that is suggested to be one of its cities to be absolutely incredible.
The Bahamas are not expensive, despite the fact that being scared might make you believe the myth that they are. Nassau is one of many of these cities that are located on islands.
If you want to start a business during your retirement, this is the place to be because the majority of Bahamians live here and it is the centre of business for the Bahamas. You should anticipate traffic jams and crowding since it is the Bahamas' capital city.
However, it provides you with a stunning coastline and beach, which is something you won't find in many other capital cities.
It also attracts people from all over the world, making it easy for you to find people from your background or, even better, make new friends from various locations. This is one of the best places to retire in Latin America if you want to meet new friends.
Most of the year, the climate is warm and dry, and average living expenses are incurred. Although the safety index is only moderate, the local medical facilities are excellent.
Pained by financial indecision? Want to invest with Adam?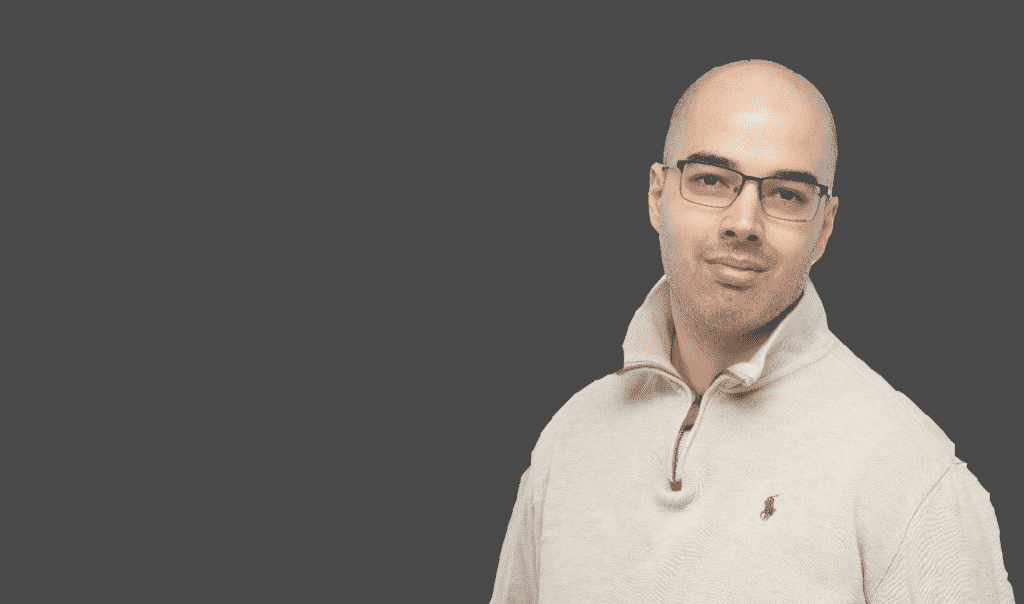 Adam is an internationally recognised author on financial matters, with over 466.6 million answers views on Quora.com and a widely sold book on Amazon