Buy Off Plan Property — Positives, Negatives and Risks
If you are looking to invest as an expat or high-net-worth individual, which is what I specialize in, you can email me (advice@adamfayed.com) or WhatsApp (+44-7393-450-837).
Introduction
We'll look into what it means to buy off plan property, the benefits and drawbacks of such move, the mortgage implications, plus other relevant information.
To buy off plan property is to do so when the developer hasn't fully constructed it yet or hasn't even started construction in the first place. You can acquire a new-build property and have a say in the design and construction by shelling out a small deposit.
Steps to Buy Off Plan Property
It's a good idea to speak with a mortgage broker before you buy off plan property to ensure you can obtain the necessary financing. Additionally, the place where you want to dwell must have an appropriate development.
You must make a reservation for the property once you've located it and are certain you can afford it. A reservation fee worth a thousand pounds ($1,198.7) is typically required for this.
To take care of the legal aspects of buying property off plan, you must hire a solicitor or conveyancer. Look into the property's leasehold or freehold status and what that entails specifically. Make sure your conveyancer also incorporates all of your buyer requirements, i.e., what you want the property to have, into the contract.
It's time to submit your application for a new-build mortgage if you aren't a cash buyer. To find the best mortgage for your needs, we suggest contacting with a mortgage broker.
It's time to exchange contracts and make your deposit when you've finished all the paperwork. After that, you have a long wait until step six while your home is being constructed. It is a good idea to check that everything is being constructed in accordance with the specifications you agreed upon during this time.
Avoid feeling compelled to occupy your property before it is finished to the standard you set. Most builders won't give buyers access to the property they are purchasing, but you can contest this. Whether you choose to visit the property personally, bring a surveyor along to look it over, or hire a snagging inspector, you'll want to confirm for yourself that the finishing on the property is of a high caliber.
The developer will likely provide you with two distinct completion dates for your home. The anticipated day the property will be ready is the short stop date. The long stop date is the deadline by which they must finish.
Buy Off Plan Property: On Getting a Mortgage
A lot of developers will want to see that you have a mortgage arrangement in principle before the actual one. There's a drawback to this, though.
A mortgage offer is often only good for a half year once it is made. After that, some lenders would merely offer a short extension. With this, you might end up needing to start your application from scratch.
Given that you have already exchanged contracts, you are most likely committed to the transaction at this point. Before you exchange, however, see if you can amend the agreement to include a get-out clause. So, if you are no longer able to get funding despite reasonable efforts, you should be able to receive your deposit back and leave.
The time between your exchange and the time your house is ready for turnover shouldn't be more than six months. Make sure your developer gives you a clear understanding of the build time frame and that you stay in touch with them to prevent any misunderstandings.
When you buy off plan property, lenders frequently want to perform one valuation when they give the financing and another when the property is finished. You will experience a deficit if the valuation turns out to be lower than the purchase price. Then, you can either contest the valuation, approach the developer to arrange a price decrease to match the lender's appraisal, or fill the shortfall on your own.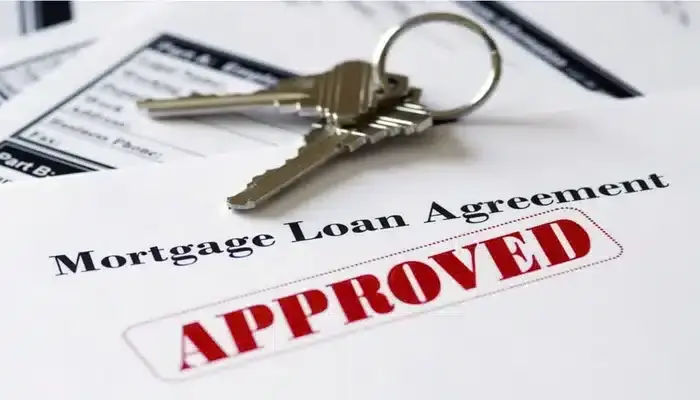 Buy Off Plan Property: Exchanging Contracts
After paying your reservation fee, majority of developers demand that the contracts be exchanged within 28 days. You need to hire a conveyancer or solicitor right away, preferably one with experience working on developments similar to yours so they will know what questions to ask.
Don't feel pressured to use the attorney the developer suggests. Your lawyer should be advocating for your interests, but if the developer gives them a lot of business, it could be harder to do so.
You'll also be required to put down money on the property when you exchange. Typically, 10% of the total cost is used for this.
You have now made a legally binding commitment to the purchase. If you wish to put any early get out clauses in the contract in the event that the build is delayed, you should talk to your lawyer about it.
Buy Off Plan Property: Stamp Duty
When you complete the purchase of your house, stamp duty will be due. Your payment will depend on the price you have agreed to pay for the property. As a result, you will be charged the amount that you and the developer agreed upon when you made your reservation in the beginning.
If you are a first-time buyer acquiring a property that's worth less than half a million pounds, you won't have to pay stamp duty.
Buy Off Plan Property: What If Prices Tumble?
If you are thinking about investing in off-plan real estate, it's crucial to evaluate what would happen if the price dropped after you buy property off plan.
The cost is only established at the time of purchase, and there is no assurance that it won't alter in the future.
Before making a purchase if you plan to buy off plan, speak with a reputable real estate adviser. They can advise you on what to do if property prices slump after your purchase.
Only after having this information will potential purchasers be able to choose wisely between holding it till completion, selling it at present prices, or offloading at a bargain price to trim further losses.
Buy Off Plan Property: Identifying a Good Developer
Knowing the developer's past performance is the first step. What prior projects, for instance, did the developer work on? Had they been successful? How long ago did they get finished? All of these should be taken into account.
The location of the property is also important to consider. Ideally, you want to make an investment in a desirable area with appealing architecture and design. It will gain value and become more desirable to potential purchasers or tenants.
Whether or not the developer has secure land titles for their projects is the third factor to be taken into account. If they do, you can be sure that they are competent and that they just want what is best for their clients.
This implies that, absent any problems with the government over land disputes, your investment should climb over time as well.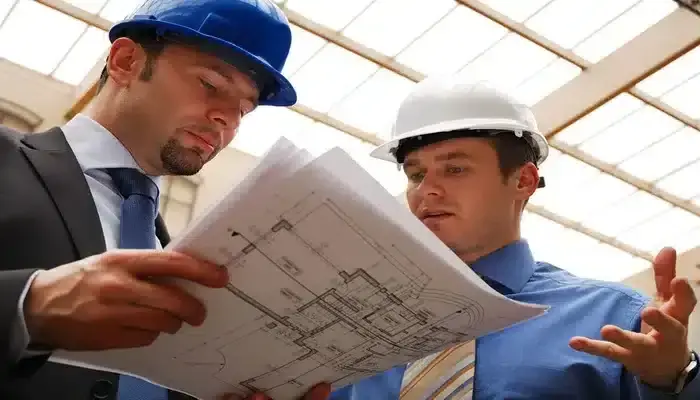 Buy Off Plan Property: On Management
When you buy off plan property, it's typical for the developer to provide you with a list of persons they advise you to contact to manage your property once it is finished.
Aside from the list that the developer provides for potential managers for your property, you should also double-check a list of other dependable partners to choose from, including organizations, architects, surveyors, and management agents.
Buy Off Plan Property: The Negotiations
Yes, you can definitely haggle when you buy off plan property.
When a property is being built, the asking price is frequently smeared across the poster. Of course, the developers will inform you that this is the price you must pay; but, this is merely their asking price, so you should be ready to bargain.
The location of the property, the number of units you want to purchase, the amount of demand, and the stage of development are all factors that will affect your chances of success.
There might be a deal to be made if the project is still in its early stages because the developer might require money to keep going with it.
On the other hand, you can be in a good negotiating position if the project is almost finished yet the developer hasn't found a buyer.
No matter what stage the development is in, it pays to conduct your homework and check the sale prices of neighboring, comparable properties.
The most crucial thing is to speak with a real estate consultant if you're considering investing in off plan property.
Buy Off Plan Property: Approvals
Request for the license from the developer, which is evidence that they have been given approval to develop the project by the local town planning authority.
Ask the developer as well if they have obtained approvals for water, environment, pollution, and building plan, as well as height clearance if the project is close to an airport.
Buy Off Plan Property: Layout and Design Modifications
Developers frequently present you with a specific building and layout blueprint at the time of sale but change it in the middle of the project, as the size of the flat could grow.
The original layout could have indicated a club and pool just outside your flat. Instead, another residential building could be built there.
Always carefully read the purchase agreement to determine whether you have any rights and options if the plan is modified.
Buy Off Plan Property: Early Exit
You might occasionally have a change of heart and decide not to stay in an apartment.
Find out if leaving early is allowed. If their inventory doesn't sell, some developers demand restrictions on customers who wish to buy on the secondary market.
Has the developer previously prevented sales? What transfer fee will be assessed for a premature exit?
For buying off plan property, the buyer usually makes a down payment prior to the start of construction.
However, developers are typically not required to let customers leave their contract too quickly after making an acquisition.
After investing in an off-the-plan property, it may be challenging to back out because the developers may reject your request and insist that you stick with your purchase for a predetermined amount of time. This problem can be solved in a variety of ways. Prior to making a payment, you must read the buyer agreement contract.
After reaching an agreement with both sides, you may also be allowed to sell your slot to someone else.
Buy Off Plan Property: Missed Balance Payments
When you buy off plan real estate, a down payment is typically required, then there are monthly payments needed until the entire purchase price is paid.
Other costs could exist as well, such as ongoing project management fees that are paid during the building stage.
With this kind of property, the purchase price is paid in advance, and the buyer must wait until the project is finished before moving in.
Off-the-plan homes are frequently promoted as an alternative to traditional brick-and-mortar homes since they provide you more options for the type of home you want without requiring you to put down a large down payment up front.
If you don't make your payments on time, unfortunately, there's a potential you won't be able to own your off plan property.
An off plan payment is what a developer refers to when they require a buyer to pay a specific sum of money before the end date. The buyer may have to pay a penalty fee or lose their deposit if they don't pay up by the given deadline.
Buy Off Plan Property: Customizations
In terms of customization options, a completed and ready-to-live in property is only second to an off plan property for a variety of reasons.
One benefit is that you can alter your home to suit your preferences and needs, something that is not feasible with ready-to-live residences, where the developer determines how the property should look.
Without incurring additional costs, this personalization could well be restricted to the extensive list of options offered by the developers.
Off-plan homes for sale are frequently constructed in a particular style to meet the needs of different people. To receive the specific features you really desire, though, there can be some additional costs.
Buy Off Plan Property: Construction Completion
The length of time it will take to complete your project will mostly depend on how long it takes to construct your property, a fact that most developers frequently include in their marketing materials.
Another benefit of purchasing off plan early is that, if your property is one of the speedier buildings in the complex, it might be finished within a few months.
This schedule could be increased to up to a year and a half to two years, or even more in some situations, if it is a more complex construction with greater levels of detail.
If a developer has an off plan property that you are interested in, you should inquire about the completion date, how they handle delays, and any compensation they provide in the event of a change in schedule or a delay in completion.
Best Time to Buy Off Plan Property
Real estate developers give enticing price reductions on recently announced or pre-launched projects during the earliest stages to entice investors and home buyers.
This is the ideal moment to reserve your dream house at the lowest pricing whether you are wanting to invest or buy a home.
A freshly rolled out project is your best option if you want to buy in a cheap house.
The builder announces the project proposals and begins the sale of them at the pre-launch stage of a real estate project.
Can First Home Buyers Buy Off Plan Property
Yes, first-time home purchasers can buy off plan property in order to reduce costs and reduce the stress of house construction.
Even if you can't see the property as it will be, the majority of major developers can offer you a solid indication of what to expect with their off-the-plan projects.
Some may give you the opportunity to see show homes that are the same as your preferred property or very close to it so you can get a sense of the area and perhaps even get some decorating ideas.
They should at the very least give you a set of computer-generated images and thorough floor plans so you can see exactly what you're acquiring.
Not everything is easy sailing, though. It goes without saying that you'll need to conduct your research, and purchasing a home off plan presents some special difficulties.
Realtors who are interested in what you actually want rather than merely trying to sell you any off-plan home are your best bet.
Buy Off Plan Property: The Difference With RFO
Properties that are fully finished and available for immediate or quick occupancy are known as ready for occupancy (RFO) properties.
RFO properties come in a variety of forms, such as apartments, condos, and single-family houses. In most cases, RFO properties are advertised and sold as such, with completion and move-in schedules provided.
RFO properties are a good option for buyers looking for a speedy move-in because they let them skip the inconvenience and stress of waiting for a building to be constructed or renovated. The developer may also provide incentives like waived or discounted fees, so RFO properties could also come with some built-in savings.
However, while thinking about RFO properties, there are a few considerations to bear in mind. First, it's crucial to make sure that the property has all of the finishing touches and is in good shape. Second, it's crucial to confirm that all the documentation and legal requirements have been fulfilled because there is no going back once you move in.
In general, RFO homes can be a fantastic choice for buyers seeking a hassle-free move-in. You may make the move into your new house as easy as possible by completing your research and making sure the property is finished and in excellent condition.
Living in an RFO property has several advantages. RFO properties are frequently newer and in better condition. They also include all of the comforts and features you would expect in a contemporary home.
Last but not least, RFO properties are frequently less expensive than unoccupied or under-construction properties. Make sure to take RFO properties into account if you're looking for a new house.
Buy Off Plan Property: Pros
Your house will be completely new.
You may be able to customize your home by deciding how it will be built, where it will go in the development, and how the interior will be organized.
You have a selection of property styles to choose from on various developments.
You could bag a discount.
The value could rise between the time you reserve a home and when you actually move in.
It's frequently an easier method to buy.
You'll receive a new-build warranty with your house.
Unlike when buying an existing house, you are not required to exercise buyer caution. If you buy off plan property and discover structural flaws, you can have a legal claim against the developer for the reasonable and appropriate costs of fixing them.
Buy Off Plan Property: Cons
The final appearance of the property is something you cannot predict.
You might need to reapply for your mortgage if the development is delayed because most offers are only valid for six months.
Your mortgage offer may be impacted if the value of your property changes significantly.
If you can't move forward with the purchase due to mortgage problems, you risk losing your deposit.
Should you be unable to make the purchase, the developer might be able to sue you.
Many mortgage lenders do not provide loans for properties that are under construction.
You can face pressure from the developer to utilize their conveyancers.
You have to worry about properties that were recently built poorly.
Pained by financial indecision? Want to invest with Adam?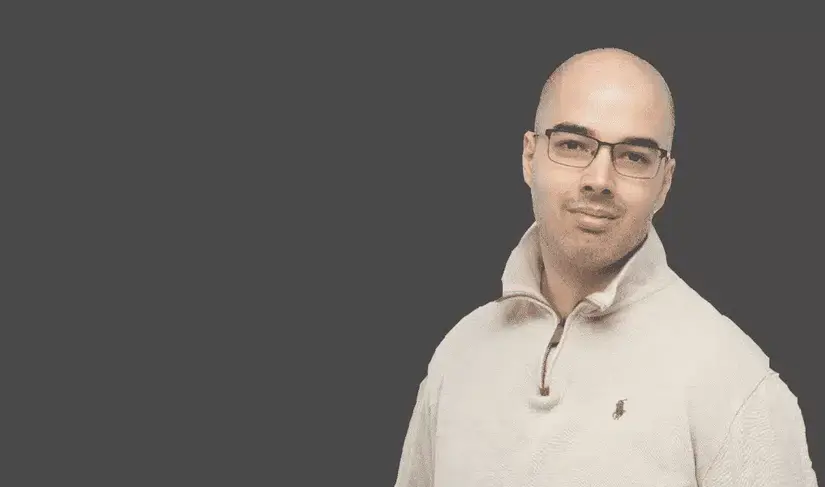 Adam is an internationally recognised author on financial matters, with over 631.2 million answer views on Quora.com, a widely sold book on Amazon, and a contributor on Forbes.