CoinLoan Review
If you are looking to invest as an expat or high-net-worth individual, which is what I specialize in, you can email me (advice@adamfayed.com) or use WhatsApp (+44-7393-450-837).
Introduction
Read this CoinLoan review to know about CoinLoan, its features, and the loans it offers
As a well-known P2P lending platform with its headquarters in Estonia, CoinLoan was founded in 2017. For those who want to make passive online income, this platform offers the best fixed interest rate while also offering users high loan-to-value rates.
Early in 2017 the CoinLoan ICO was introduced to raise money for its development. Users of this platform are able to borrow money for both short- and long-term purposes.
The loans range in duration from 30 days to 3 years. Users must pay interest on their borrowed money according to the loan's term, just like they would with any other lender.
CoinLoan Review: What is CoinLoan?
One of the most secure platforms for crypto loans, CoinLoan serves both lenders and borrowers.
If a user wants to borrow money, this platform works just like any other loan provider. The investor is required to put up collateral in the form of fiat or cryptocurrency.
Additionally, if they use CoinLoan tokens, they can get better returns (CLT). Users are permitted to borrow up to 70% of the value of their fiat currency or cryptocurrency. Users can buy, sell, and swap assets on the CoinLoan platform.
Share transfers via SEPA, SWIFT, MasterCard, Visa, AdvCash, and wire transfers are supported by this platform.
Users can earn money passively thanks to CoinLoan. Users of the CoinLoan platform can lend their fiat money, stablecoins, and cryptocurrencies to those who are looking to borrow. This platform gives a high interest rate of 10% annually in exchange for the assets.
Features of CoinLoan
The crypto lending platform that CoinLoan provides to individuals is one of its key services. People in need of money can trade cryptocurrency for a quick loan. The loans have a loan-to-value (LTV) of about 70% and offer a great way to give people access to the power of their cryptocurrency.
It provides a CoinLoan interest account, which is the feature that comes after that. Investors can deposit their savings into the interest account to receive monthly interest. CoinLoan offers loan requests to users, who can use them to request loans, and pays investors a certain amount as interest. Additionally, money cannot be withdrawn until the loan has been repaid by the borrowers.
With CoinLoan, users are able to exchange their coins for other coins without physically going to an exchange; by doing so, they can avoid fees and continue with their investment.
The most notable feature of this platform is its built-in exchange, which CoinLoan offers in addition to BTC lending or crypto lending on the site. This exchange allows users to trade on their various supported assets.
There is a native token for CoinLoan called CLT. According to the amount staked, the user of CLT can access higher interest rates. To receive bonus rates, no minimum staking period is necessary.
CoinLoan Review: Pros and Cons of CoinLoan
Pros of Using CoinLoan
Provides an easy-to-use platform.
Borrowers can obtain fiat-to-crypto loans.
Flexible terms are available.
There are no fees for deposits or withdrawals.
This platform provides both fiat and cryptocurrency lending.
Loans are available with crypto collateral.
There are no fees for lending.
Cons of Using CoinLoan
There are no loan or borrower selection options available.
Volatility in cryptocurrencies can have an effect on the loan.
If the user does not use the CLT coin, the interest rate will be lower.
Actual returns may be less favorable.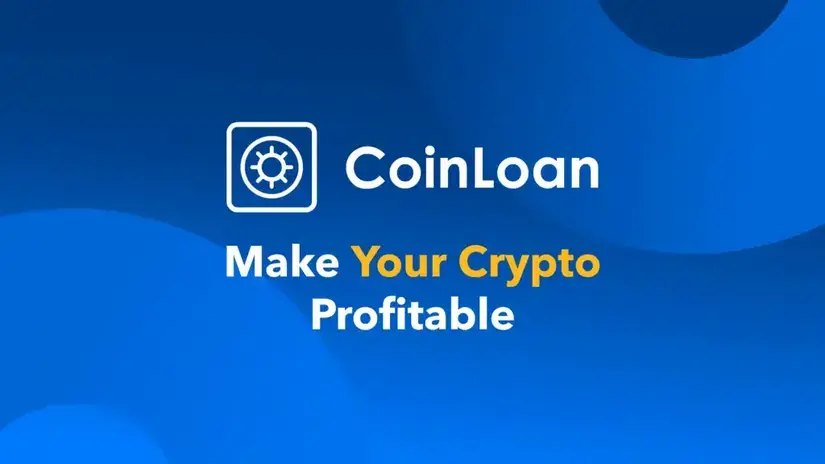 CoinLoan Review: How Does CoinLoan Work?
CoinLoan has a solid reputation and is insured for $200 million by Lloyd's under the Estonian Financial Authority license.
Additionally, client assets are safeguarded on the platform as collateral deposits for loans and are kept in BitGo custody, while InCore Bank AG protects its fiat deposits.
Important financial services like interest on deposits, crypto exchange, and loans in fiat and dollars are offered by CoinLoan. It offers instant swaps between more than 140 crypto pairs through the cryptocurrency exchange.
Users can exchange crypto for fiat and buy and sell it. CoinLoan is active in more than 150 nations, including the US, the UK, and some significant European nations.
For the purpose of instant loans or cryptocurrency exchange, CoinLoan supports more than 15 digital currencies. In addition, users can access the platform's functionality by withdrawing and depositing their money using some of the standard payment methods available.
It should only take a few minutes for the user to go through the KYC procedure. The CoinLoan platform requires users to register, and they must deposit either cryptocurrency or fiat money into their interest accounts.
Every month, interest will be paid to them through this account. In order to provide loans to borrowers, CoinLoan uses this money.
For the purpose of securing a loan, the borrowers pledge their cryptocurrency holdings. The pledged cryptocurrency is returned to the borrower once the loan is repaid.
CoinLoan Review: Is CoinLoan Regulated?
A thorough analysis of the exchange and its services should be conducted whether you are a borrower or a lender. Users should be fully aware of how securely CoinLoan manages their money.
The company is subject to regulation and licensing from a number of agencies, including the FATCA FFI registration, the FinCEN MSB registration, the MTR financial institution License, and the MTR Virtual Currency wallet currency license.
CoinLoan Review: Types of Crypto Loans Offered by CoinLoans
Among the various loan types offered by CoinLoan are crypto-to-fiat, fiat-to-crypto, and crypto-to-crypto loans. Numerous special features are included with these loans, including a flexible repayment schedule, no lock-ins, and no credit history checks.
You can obtain loans that are backed by digital assets through CoinLoan, a platform for crypto lending. On this platform, users can exchange, buy, and sell assets.
Reversed Loans
Reversed loans are one of CoinLoan's special features that are unavailable on any other platform. Cryptocurrency loans are offered with fiat or stable coins as collateral.
Users can borrow BTC on the lending market in exchange for USDT or any other asset. The sole exchange that enables lenders and borrowers to use their assets and virtual currencies for business is CoinLoan.
CoinLoan Review: How to Request a Loan at CoinLoan
The borrower must first deposit their crypto assets in order to be approved for a loan; the lender must first deposit their fiat money or stablecoins.
When a borrower and lender are matched, a smart contract is created to ensure that the borrower will pay on time or risk losing their collateral.
The lender receives the principal amount owed plus interest when the borrower repays the loan, and the lender sends the borrower their crypto assets back.
Since the collateral is in the form of cryptocurrency, CoinLoan does not request a credit check. This is sufficient for the borrower to put their cryptocurrency at risk.
Furthermore, the user has the option to repay the loan early without incurring penalties, and the loan term ranges from 30 days to 3 years.
CoinLoan Review: CoinLoan Interest Account
When users deposit money into their CoinLoan interest account, they are able to earn compound interest through CoinLoan. One of the most significant options on its platform, which has more beneficial features, is the interest account.
For deposits made in GBP and other stable coins, it offers fixed interest rates of up to 12.3% APY. One of the most helpful features provided to users in comparison to conventional banking methods is an interest account.
Simply put, there are no penalties for the user when they withdraw their assets. Daily interest rates are provided to the users, and it provides a flexible tool that is secure for increasing savings while the user retains full access to their money.
CoinLoan Review: Loan Features at CoinLoan
The shortest deposit period is one day.
The currency in which interest is paid must match the user's deposit.
Daily deposits of interest are made at 14:00 UTC, and on the first of each month, the user account is credited with compound interest.
Collateralized loans that help CoinLoan pay its interest are funded with the money that users deposit.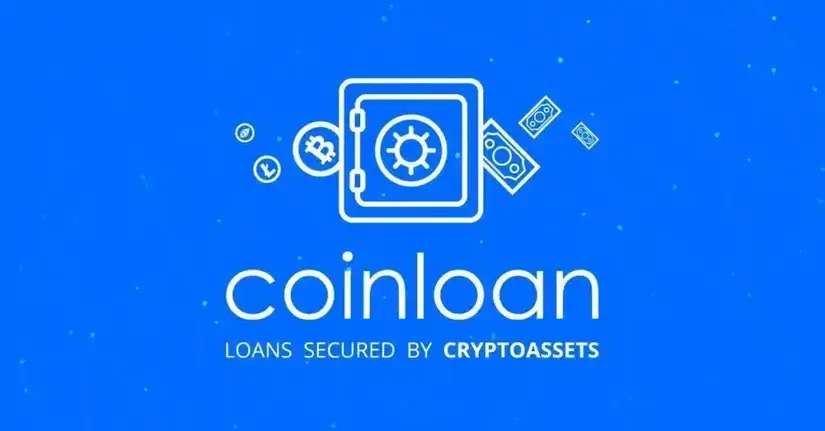 CoinLoan Review: CoinLoan Borrow
A group of borrowing possibilities offered by CoinLoan are collectively referred to as CoinLoan borrow. This provides incredibly flexible tools with loans for both fiat and digital currencies that are backed by crypto.
CoinLoan is a legitimate platform for secured loans; it does not inquire about a user's credit history, and if they provide a collateral asset as a guarantee for the loan's repayment, that is sufficient to secure the loan.
The borrower may agree to an early repayment period without incurring additional fees during the loan period, which is set between 30 days and 3 years. They should use the asset of their choice or the asset used as collateral to pay off the remaining balance of the loan.
The final level of interest rates is determined by the loan-to-value (LTV) rate. The terms are better if the user offers more collateral. Additionally, after receiving a loan, the user can extend the terms of the collateral amount. The user can easily pay the interest on the loan in this way.
CoinLoan Review: CoinLoan Trade
CoinLoan has a long list of services available on its sophisticated cryptocurrency trading platform. It offers instant swipe with more than 140 pairs, payouts from cryptocurrency to fiat, and purchases from fiat to cryptocurrency.
The CoinLoan cryptocurrency exchange is simple to use and provides its users with a user-friendly interface, competitive fees, etc.
Additionally, CoinLoan accepts a number of fiat payment methods, including bank cards. Regardless of the country of residence, it provides a variety of options for both withdrawals and deposits for everyone.
CoinLoan Review: CoinLoan Fees
CoinLoan does not charge any fees if the user deposits cryptocurrency. Additionally, deposits are free, with the exception of using a Visa or MasterCard, which incurs CoinLoan fees of 2 EUR plus 4.2%.
CoinLoan does not charge any fees if the user withdraws in fiat and cryptocurrency.
The liquidated loan collateral is subject to a 7% liquidation fee from CoinLoan.
It levies a 1% borrowing fee on the principal sum; however, if the user pays the fees with CLT tokens, they receive a 50% discount. The remaining sum is then converted to CLT according to market value.
CoinLoan Review: CoinLoan Token
Users of the CoinLoan token have access to a simple and user-friendly platform. CoinLoan's native token is called CLT, and as of right now, it is ranked #612 on CoinMarketCap.
The user can receive or repay their loan amount in their chosen currency by using a CLT token. But since it offers the best interest rates, using the native CoinLoan token CLT has many advantages.
The annual interest rate is increased by 2% if the user decides to store the CLT token, and the borrowing costs are cut in half if they are repaid with CLT.
The platform is made even more convenient by the use of CoinLoan tokens, which also enable users to earn higher interest rates and avoid paying borrowing fees.
CoinLoan Review: Assets and Interest Rates Supported by CoinLoan
More than 10 cryptocurrencies are supported by CoinLoan. The following is a list of some of these assets and the corresponding rates for each asset:
Bitcoin (BTC): 7.2% APY
Pound Sterling (GBP): 12.3% APY
Tether (USDT): 12.3% APY
USD Coin (USDC): 12.3% APY
Paxos Standard (PAX): 12.3% APY
CoinLoan Review: CoinLoan App
Here are some ways that CoinLoan users can profit from the app:
Users have the option of mobile loan applications.
They have easy access to managing their loans.
Additionally, they can quickly complete their repayments.
CoinLoan Review: CoinLoan Security
The vast majority of CoinLoan's funds are kept in cold-multi-signature wallets. The withdrawals are manually processed by CoinLoan; this can result in a brief delay.
CoinLoan does not store the private keys in network-connected devices. It enhances the security of the user's funds in this way. Transactions on the platform are signed offline using offline devices used by multiple people.
The CoinLoan operation complies with the CCSS (cryptocurrency security standard). BitGo is used to store the assets, and Lloyds is used to secure the insurance to a value of $100 million.
CoinLoan Customer Support
CoinLoan offers 24/7 customer service, and users can contact live customer support for any questions they may have.
Users can contact the knowledgeable and committed customer service team by sending an email to support@CoinLoan.io if they have any questions.
The team is responsive, and they also have a lively Telegram community where users can connect to stay up to date on events. Additionally, users can connect with CoinLoan via Twitter.
Final Thoughts
To sum up this CoinLoan review, CoinLoan is a trustworthy platform for borrowing cryptocurrency, and users can get paid interest for their holdings.
This platform offers excellent features like the highest level of security and first-rate customer service for its users and is officially regulated and licensed.
By providing a number of great features like round-the-clock live support, a simple user interface, and a cutting-edge mobile app that enables users to manage their digital assets while on the go, CoinLoan is experiencing exponential growth in the cryptocurrency market.
Additionally, CoinLoan stands out by providing interest to investors on its cryptocurrency assets, a novel feature not provided by any other cryptocurrency platform.
Pained by financial indecision? Want to invest with Adam?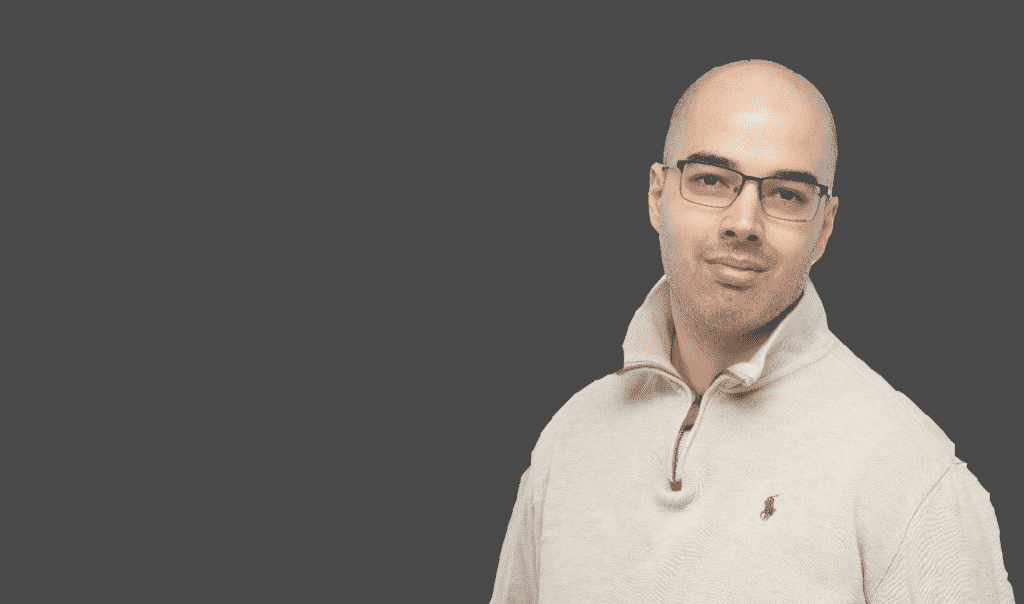 Adam is an internationally recognised author on financial matters, with over 693.5 million answer views on Quora.com, a widely sold book on Amazon, and a contributor on Forbes.