Countries That Pay You to Move There – Part 2
Introduction
In a previous article, I mentioned some countries offering financial aid or incentives to move and live there.
I also debunked some myths regarding countries that pay you to marry the locals.
In this article, I will focus on some more countries that incentivize expats to move and live there.
Let us get to the list of remaining countries that pay individuals to move and live there.
Spain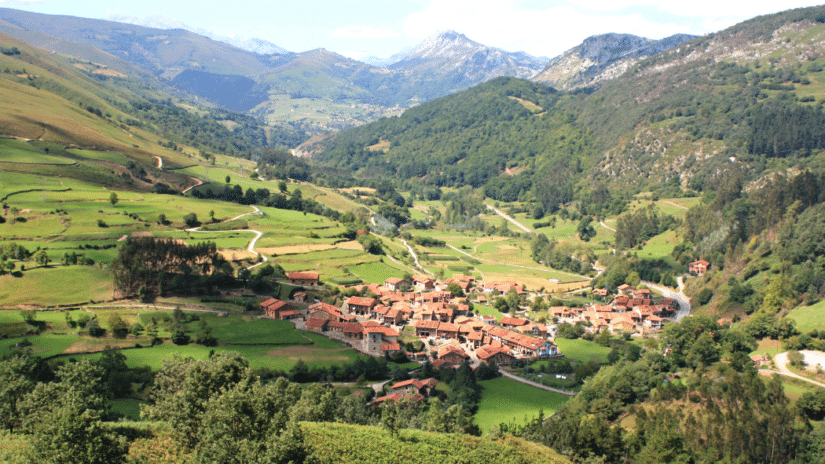 In Spain, claims about four regions are included in our list, described below.
Ponga
If you're a young couple that wants to have kids, you can earn €3,000 just by moving to a Spanish community in Ponga.
The catch is that you must be committed to staying for five years.
It's a small region with a dwindling population of fewer than 1,000 people.
You'll get an additional €3,000 incentive for each of your kids, whether they moved with you or are born in Ponga.
Besides getting payment for moving there, Spain is a great place to live and work as an expat.
It is considerable to remember the idea of "siestas," which gives you a two-hour break in the middle of the day!
Rubia
The village of Rubiá is a two-and-a-half-hour drive east of Santiago de Compostela. This is a small village with 1,400 residents in the northwest Galicia region.
Rubia will pay new residents, preferably families, up to €150 a month to live there.
The primary objective of this scheme is to increase student numbers at local schools.
Rubiá is closely connected to the Galicia region, and there is also an airport at Santiago de Compostela with flights to Porto in Portugal.
Xesta
Xesta is a small village with fewer than 100 residents in northwest Spain.
This village has around 125 vacant properties it wants to fill.
Therefore, it offers newcomers the opportunity to pay only €100 in rent, which can be a great way of saving money.
Griegos
The village of Griegos, located in eastern Spain, has around 130 residents and offers jobs as well as three months' free rent to newcomers.
Following that, the rent will only be €225 per month.
The residents will also get an extra €50 if they have a child aged between 4 and 18. €50 per each child.
Japan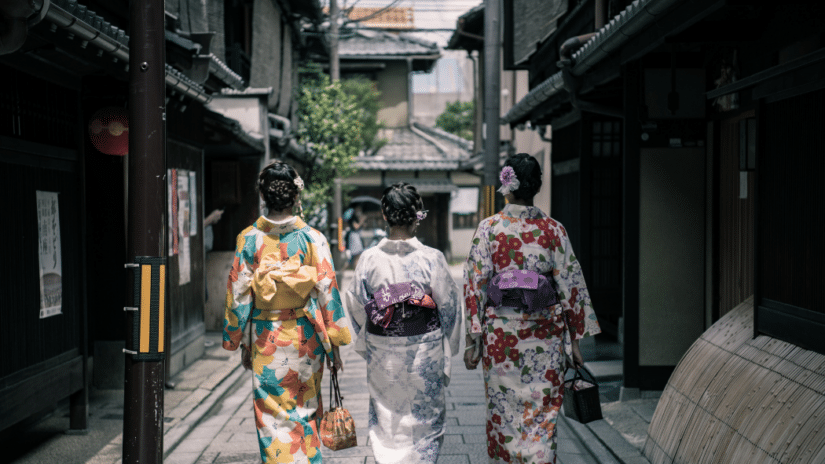 Japan's government offers a program that goes by the name of "Regional Revitalization Program."
This program provides funding and support to people who want to move to rural areas of the country.
The program in Japan offers up to $10,000 in funding along with a one-year visa.
Korea, Thailand, and Vietnam
The primary reason I've grouped these countries is that these three countries offer very similar incentives.
They offer programs aimed at people only from Europe and the United States.
The programs are offered for those interested in teaching English or other courses.
These countries have fully developed programs, and these said programs have been operational for years.
Therefore, you can expect the applications to be streamlined and processed reasonably faster.
There are a few minute details that are different between these countries for expats willing to relocate there.
For example, Korea generally pays better, while Vietnam and Thailand are cheaper.
Sometimes, the programs provide cheaper flights once you finish your position. That's a bonus too, right?
Denmark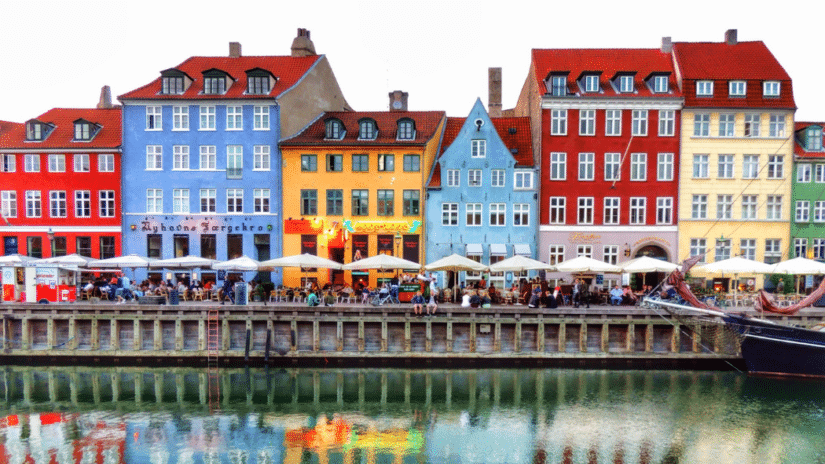 Praised for its remarkable friendliness towards entrepreneurs, Denmark has initiated a scheme.
This scheme aims to encourage businesses from around the globe to relocate to its shores.
The Danish government has introduced the Startup Denmark program.
This is for extending financial support and assistance to aspiring entrepreneurs aiming to establish businesses within the country.
This program offers up to $50,000 funding and a one-year visa to eligible candidates.
This is highly beneficial for you if you move your existing enterprise or launch a new one in Denmark.
You'll also gain access to their comprehensive health and welfare systems, which can be noted as an added benefit.
Mauritius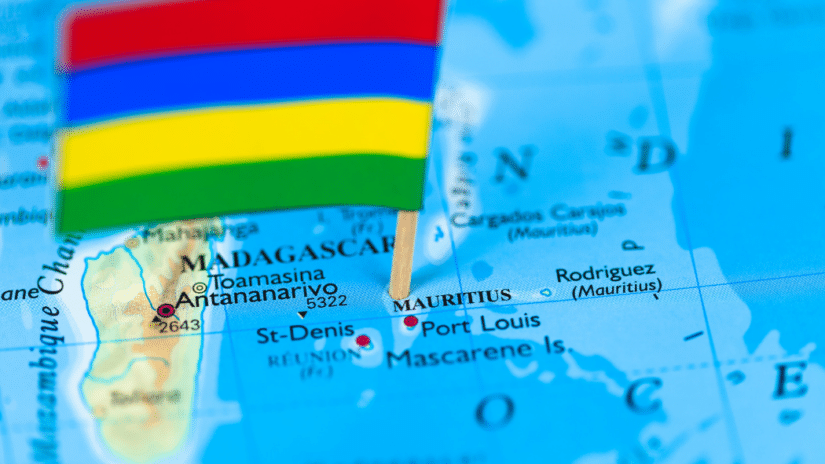 Mauritius, located east of Madagascar, presents an exciting opportunity for passionate business visionaries.
The island country offers 20,000 Mauritian Rupees ($440) to startups that choose to relocate there.
To qualify, you must provide a unique and profitable business concept to an assessment committee.
Beyond its allure as an island paradise, Mauritius boasts:
— Splendid climate
— Thriving economy
— Top-tier educational institutions
— Free healthcare for residents.
Its multicultural essence adds a touch of diversity to the appeal of this island country.
Canada
Canada also ranks on our list by offering a welcoming hand through its Startup Visa Program.
This program is designed to empower entrepreneurs interested in establishing ventures in the country.
The program offers financial assistance of up to $50,000 along with a one-year visa to eligible candidates.
While Canada is renowned for its immigrant-friendly policies, the fact that it also rewards entrepreneurs to relocate is a pleasant surprise.
As mentioned below, Saskatchewan in Canada also has something to offer its new residents.
Saskatchewan, Canada
Saskatchewan is famous for its outdoor activities, including freshwater fishing, canoeing, etc.
The province is trying to attract college graduates with its "Graduate Retention Program."
This offers tuition rebates.
To be eligible for this program, you must live and file an income tax return in Saskatchewan.
If you qualify for this program, you can receive a rebate of up to $20,000.
However, the actual amount of your rebate will rely on your program and the tuition you paid.
The details regarding the amount of rebate provided under the Graduate Retention Program are as follows:
— On attending a one-year certificate, diploma, or journeyperson program, the maximum rebate is $3,000.
— On attending a two- or three-year certificate or diploma program, the maximum rebate is $6,400.
— On attending a three-year undergraduate degree program, the maximum rebate is $15,000.
— Finally, if you attended a four-year undergraduate degree program, the maximum rebate is $20,000.
Nonetheless, it's important to note that the rebate is not provided as a cash payout.
The rebate is provided over seven years, and you must be living and filing income taxes in the region during that period.
According to the program, the rebate is applied directly to the income tax you owe.
New Zealand
New Zealand is among the most beautiful countries in the world, and it's no surprise that expats consider it a favorable destination.
It is on our list today because it's one of several countries that pay you to move there.
To take advantage of the program of the program offered by New Zealand, you'll need to move to Kaitangata.
This is a small town looking to boost its population, and therefore, came up with an efficient plan.
They don't offer cash benefits but created land and housing packages worth $165,000.
Usually, these land and housing packages are worth around $400,000, so it can be a great deal.
This is an efficient move to make the country seem more affordable to make the move.
United States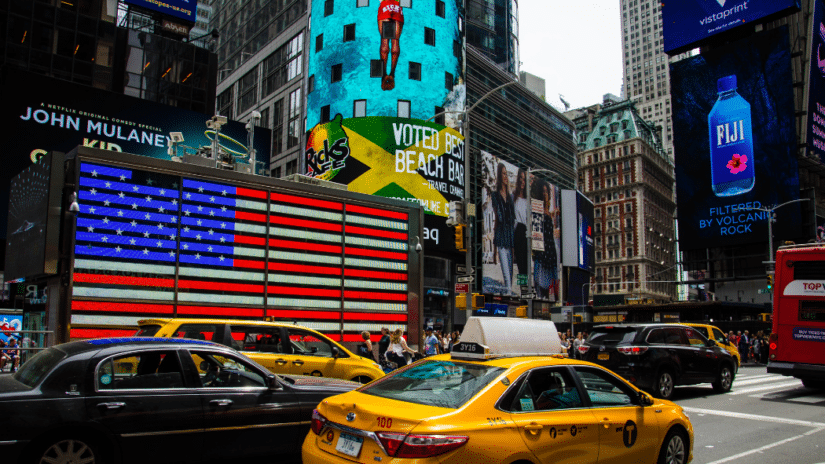 Yes, we are also going to cover such programs available in the land of opportunity as well.
Various regions in the United States are known to offer financial assistance and incentives.
I think I have covered all the regions in the United States, but if I missed some places, let me know in the comments.
Vermont
Vermont offers a program known as the "Remote Worker Grant Program."
This program provides funding and support to people who want to move to the state and work remotely.
To get to the specifics, this program offers up to $10,000 in funding and a one-year visa.
Alaska
To be eligible for the financial incentives in Alaska, the individuals must be residents of Alaska.
To be precise, they should have lived in the state for an entire calendar year or more to receive free money from the government.
The incentive would be provided in the form of payment from the Permanent Fund dividend in Alaska.
This Permanent Fund dividend is an annual dividend paid to Alaska residents.
This is paid from investment earnings of mineral royalties.
Based on the Alaska Department of Revenue website, the annual payment allows Alaskans to share some of the State minerals revenue.
Therefore, the payment is a dividend to benefit current and future generations.
To qualify for the payout, one should have been residing in Alaska for the entire calendar year.
Some absences are permitted by law based on the individual's specific circumstances.
Nevertheless, you are required to show that you intend to return to Alaska and be a resident.
If absent for two years, spending at least 72 hours in Alaska is required to qualify for the dividend.
According to the reports of Alaska Public Media, each Alaskan received $3,284 from the fund in 2022.
One of the advantageous aspects of Alaska is that it's also one of the seven states with no income tax.
Curtis, Nebraska
Curtis, Nebraska, offers free lots to families seeking to build a single-family home.
These lots are given free to families who will build single-family homes.
They should also be able to meet certain specifications within a specified period.
New Haven, Connecticut
New Haven's incentive program seeks to attract young professionals to its urban environment.
New Haven offers three different incentives to families wishing to move there.
The first incentive is a $10,000 payment toward a home they buy in the city. This incentive can be used as a down payment or to help close costs.
Additionally, the city is also offering $2,500 to the following types of people:
— City employees
— Teachers
— Police officers
— Firefighters
— Members of the military
Remember that you must live in your home for at least five years to keep the loan and not have to pay it back.
The final incentive is $30,000 worth of loans that can be used for energy-saving upgrades.
This incentive is aimed to help offset the costs of updating the area's homes, which might be older.
You must live in your home for ten years or more to receive the loans without paying them back.
To qualify for home or energy update loans, the income must not exceed 120% of the city's median family income.
Niagara Falls, New York
The financial incentive offered by Niagara Falls is more of a reimbursement program for students.
​The applicants will have to reside in a particular neighborhood in Niagara Falls for a period of at least two years.
The City of Niagara Falls will reimburse the individual for their annual student loan payment.
This reimbursement can be provided up to, but not exceeding, $3,492 a year.
This means they will get up to $6,984 during the full two-year term of the agreement.
The reimbursement will be made directly to the applicant during the annual certification.
The applicant will be required to show:
— Proof of good standing with the loaning agency
— Evidence of good standing with either his landlord or mortgage agency
Additionally, the applicant must maintain residency in the target area for the two-year term of the agreement.
They should also abide by the specific program standards to be eligible.
To get more details regarding this program offered by Niagara Falls, click here.
Buffalo, New York
The long-standing Urban Homestead Program in Buffalo continues to offer available land and homes needing renovation for just $1.
According to MakeMyMove, the estimated incentive value is $2,500.
If you meet the requirements, you could become a homeowner for just $1.
It's important to note that if you decide to purchase one of these, you'll be responsible for covering the repair costs.
You should ensure that you complete them within 18 months, which can be a substantial task.
If you're into acquiring an empty lot and constructing your own house, you'll need to finish the construction within 12 months.
Regardless of your choice, you must make Buffalo your home for at least three years.
Oklahoma
Oklahoma, situated just north of Texas in the southern United States, is one of the states that offers incentives for relocating.
It boasts some of America's most stunning natural landscapes and is home to numerous thriving businesses.
If you want to experience all this firsthand, you can be compensated for it.
By becoming a remote worker in Tulsa, Oklahoma's second-largest city, you could be eligible for a grant of up to $10,000.
Tulsa Remote is actively seeking qualified digital nomads to bring their remote work to the city.
In return, they provide free office space, networking opportunities, and, most importantly, a $10,000 grant.
The grant can be received as a lump sum for a new home or as a monthly stipend to support your settling-in process.
Harmony, Minnesota
Harmony offers attractions such as Niagara Cave, home to one of the most picturesque waterfalls in the United States.
It also offers:
— Tours of the Amish countryside.
— A charming Main Street with local dining options and antique shops.
— An extensive network of 60 miles of paved biking trails.
Harmony is extending cash rebates to individuals to stimulate new construction and economic growth.
These are provided to the individuals who build new homes in the area.
The cash rebates for homebuilders range from $1,500 to $20,000 and must be claimed within one year of approval.
There are no restrictions or requirements regarding the applicant's age, income level, or residency to qualify for the rebate.
The rebate amount depends on the estimated market value of the completed home.
In most cases, rebates are paid in full once the home's exterior features are completed.
It's important to note that the rebate applies exclusively to single-family residences with a minimum market value of $40,000.
Furthermore, all construction projects must receive approval from the Harmony Economic Development Authority.
The approval should be obtained before commencing to be eligible for the rebate.
New Richland, Minnesota
New Richland, situated in south-central Minnesota, boasts a population of 1,230 residents.
This small town offers a range of community amenities, including the Riverview Golf Course, St. Olaf Lake Beach, parks, and biking trails.
Remarkably, the community generously provides free parcels of land to potential new residents.
To qualify for a free lot, you must construct a home within one year of receiving the property deed.
However, it's important to note that while the land is free, you will incur some costs associated with property development.
The estimated total cost for lot development is $25,000, which can be reduced to $14,000 through tax increment financing (TIF).
The $14,000 can be paid over 15 years, collected semi-annually, along with real estate taxes.
There are also income restrictions for eligibility:
— Families of two or fewer can have a maximum income of $66,950.
— Families of three or more can have a total pay of $76,993.
Lincoln, Kansas
Described as "the size of a dime with the heart of a dollar," Lincoln, Kansas, is home to 1,153 residents.
Local amenities include medical facilities, broadband internet access, a downtown district, and a golf course.
Lincoln is currently offering free residential lots to attract new families to the area.
The only requirement is that once granted a free lot, you must commence construction within three years of signing the agreement.
You must also adhere to completing the construction within 18 months from the start date.
Apart from these stipulations, there appear to be no other significant conditions.
The city of Lincoln currently has twenty-one available lots by the time of writing this.
Although they are free, they have the potential to become quite valuable.
According to Zillow, this is said by considering the average home value in Lincoln, which is $76,808.
Marquette, Kansas
To attract more permanent residents, Marquette is offering free lots of land.
The primary requirements are:
— Homes must be constructed within one year.
— The lot owner is expected to use the home as their primary residence for at least a year.
Despite the land being provided for free, it has the potential to yield a substantial return if resold.
According to Zillow, the median home value in Marquette stands at $117,619 by the time of writing this.
Iowa
Newton, Iowa, actively encourages people to build their homes in the rapidly growing neighborhood.
As part of the 'Get to Know Newton' initiative, you can receive up to $10,000 to offset the costs of constructing your new home.
Additionally, you may qualify for a tax reduction if your home's value falls below $100,000.
In addition to these benefits, you'll receive a coupon book in your welcome package.
This coupon book offers discounts worth up to $2,500 at local shops and restaurants to assist newcomers in settling in.
Of course, there are several steps involved, including:
— Finding a plot.
— Gaining approval from the city council for your plans.
— Obtaining a Certificate of Occupancy once the project is completed.
However, if you can manage these requirements, you could secure your new home in Newton at a $10,000 discount.
Greece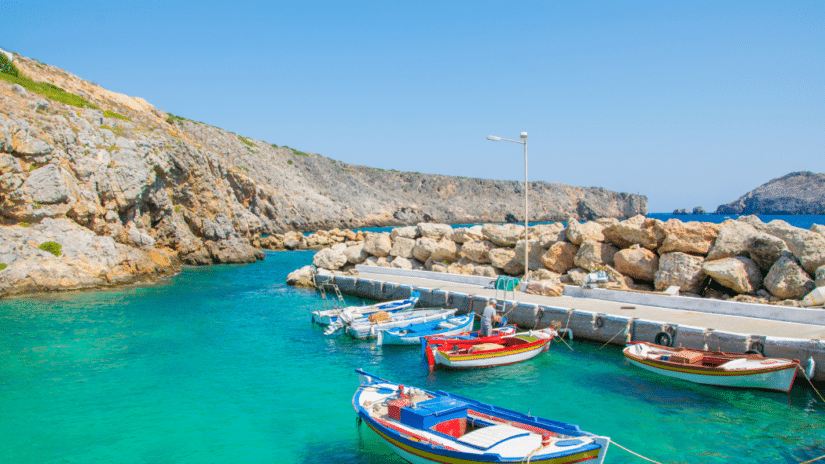 Antikythera, Greece
This island is located south of mainland Greece and northwest of Crete.
The Greek Orthodox Church has initiated a program to incentivize families to relocate to Antikythera.
New residents will have a home, a parcel of land, and a monthly stipend of €500.
The monthly stipend is provided for the first three years of their residency, as reported by the Expatriate Group.
The island offers a tranquil rural lifestyle, beautiful beaches, and a delightful Greek climate.
Estonia
The Estonian government has introduced the e-Residency program.
This offers financial support and assistance to entrepreneurs interested in launching businesses in the country.
This program in Estonia provides funding of up to $50,000 and a one-year visa.
Croatia
Legrad, Croatia
This was once a thriving activity center and Croatia's second most populous village.
Legrad has witnessed a significant population decline over the past century.
The village sells homes for a mere 1 Kuna (approximately 0.14 cents) to attract new residents.
While many of these homes require substantial renovations, the state will contribute over $4,000 towards the refurbishment.
However, applicants must be financially stable, under 40 years of age, and commit to staying for at least 15 years.
Austria
Austria's government offers a program known as the Red-White-Red Card.
This provides funding and support to people who want to move to Austria and work.
The program in Austria offers up to $10,000 in funding and a one-year visa.
One of the most significant aspects is Austria being on the list of countries that pay you to move there.
This is because Austria is a favorable destination among expats.
Sark, Bailiwick of Guernsey (UK)
The Sark Society program is run by the island of Sark, which is a part of the Bailiwick of Guernsey in the UK.
This Sark Society program extends financial support and assistance to individuals aspiring to move to the island.
This initiative in Sark offers funding of up to $20,000, along with a one-year visa.
England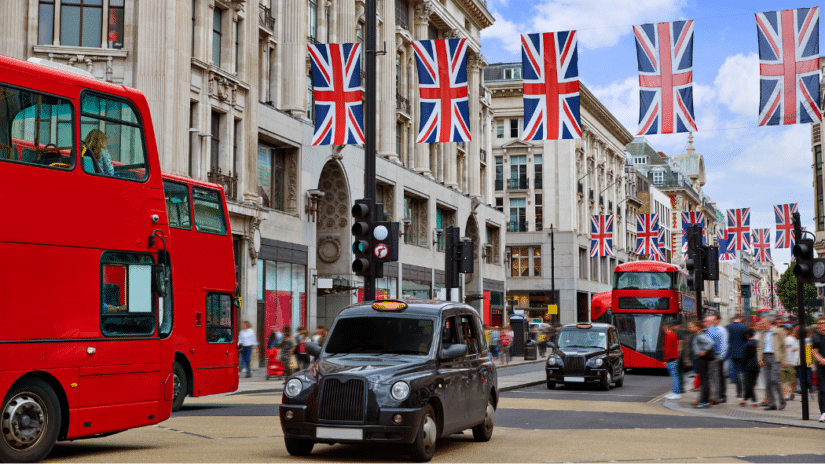 If life in England was one of your dreams, there's good news: you could get paid up to £10,000 to move there today!
Even though having one of the best education systems in the world, the UK is currently experiencing a massive shortage of teachers.
One of the main reasons is that the population is growing faster than new teachers can be recruited.
In the academic year 2021/22, the UK achieved only 79% of its teacher recruitment targets, and in 2022/23, this figure declined to 59%.
To address this shortfall, the UK has initiated a pilot scheme known as the International Relocation Payment (IRP).
This scheme is designed for non-UK trainees and foreign-qualified teachers specializing in languages and physics.
The scheme is scheduled to commence in autumn 2023 and is open to teachers or trainees who:
— Plan to relocate to England to work in the 2023/24 academic year.
— Are not currently residing in the UK.
The £10,000 cash incentive is intended to assist teachers in settling into their new surroundings and embracing their new life in England.
Bottom Line
It's crucial to bear in mind that each nation has its unique requirements and application procedures.
Therefore, thorough research and understanding these prerequisites are essential before making decisions.
Start by adapting to the country's cultural, social, and economic aspects before contemplating a move.
Even if these countries offer incentives for relocation, it's essential to ensure that the lifestyle aligns with your personal preferences.
Relocating to a foreign country can be a life-altering experience, and the incentives can facilitate this transition.
Individuals can make the most of these opportunities in a new nation by conducting diligent research and thoughtful planning.
In conclusion, I trust that the information in this article has benefited you.
Over the past decade, I've assisted numerous clients in achieving financial freedom by addressing their investment requirements.
If you are a high-net-worth individual or an expatriate, please contact me to explore whether my services can benefit you.
Pained by financial indecision? Want to invest with Adam?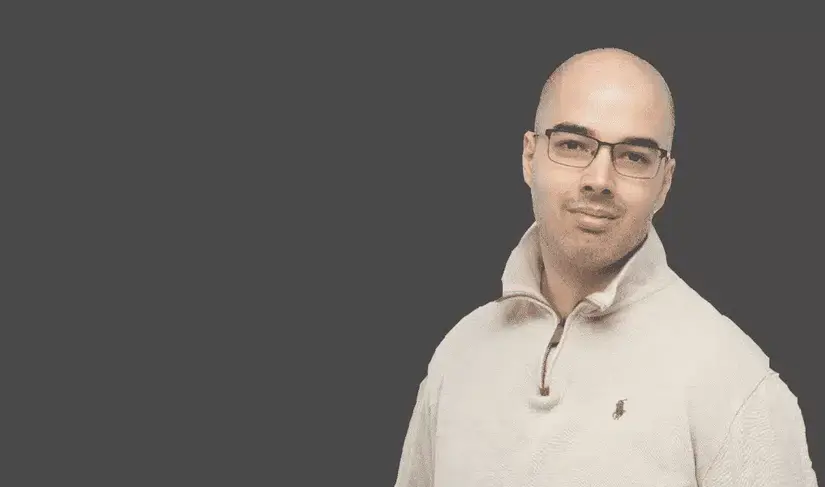 Adam is an internationally recognised author on financial matters, with over 693.5 million answer views on Quora.com, a widely sold book on Amazon, and a contributor on Forbes.