How to Retire in the Netherlands
If you are looking to invest as an expat or high-net-worth individual, which is what I specialize in, you can email me (advice@adamfayed.com) or use WhatsApp (+44-7393-450-837).
Introduction
We will discuss how to retire in the Netherlands in this article. It might not be the most apparent option when placed side by side European neighbors Spain, Portugal, and France, but it boasts a high quality of life and healthcare system.
Those factors alone are important to take into account if you consider relocating and retiring abroad.
Who can retire in the Netherlands?
If you're a citizen of a European Union (EU) or European Free Trade Association (EFTA) member state, you're not required to have a provisional residence permit (machtiging tot voorlopig verblijf – MVV) or visa to enter the Netherlands. What you must do is register with your local council.
You need the following to live in the Netherlands:
These funds may originate from assets, pensions, or inherited money. Your total income must be at least as much as the Dutch minimum wage, which stood at 1,725 euros per month as of January 2022.
If your income is lower than this amount, however, you will have to show that you will have enough money to support yourself. Since you won't be performing paid work in the Netherlands, you'll also need to sign a declaration stating that you'll be economically inactive.
Nationals of some countries, including Andorra, Australia, Canada, Japan, New Zealand, San Marino, South Korea, United Kingdom, United States, and Vatican City, are not required to have a provisional residence permit to travel to the Netherlands. However, they must have a residence permit if they wish to stay for more than 90 days.
If you're from a different country, you may need both a provisional residence permit and a residence permit.
How to Retire in the Netherlands: No Fast-Track Visa
Your application must include a statement from you to the Dutch immigration service explaining why you want to relocate there. The option of retiring, however, is not one that is presented. The Dutch consulate in your country may be able to advise you on what to do in this situation if you want to know the specific guidelines before moving. Having said that, if you are from a non-EU/EFTA nation, the standard visa regulations will probably apply to you. As a result, you must apply for both a visa and a residence permit before moving to the Netherlands.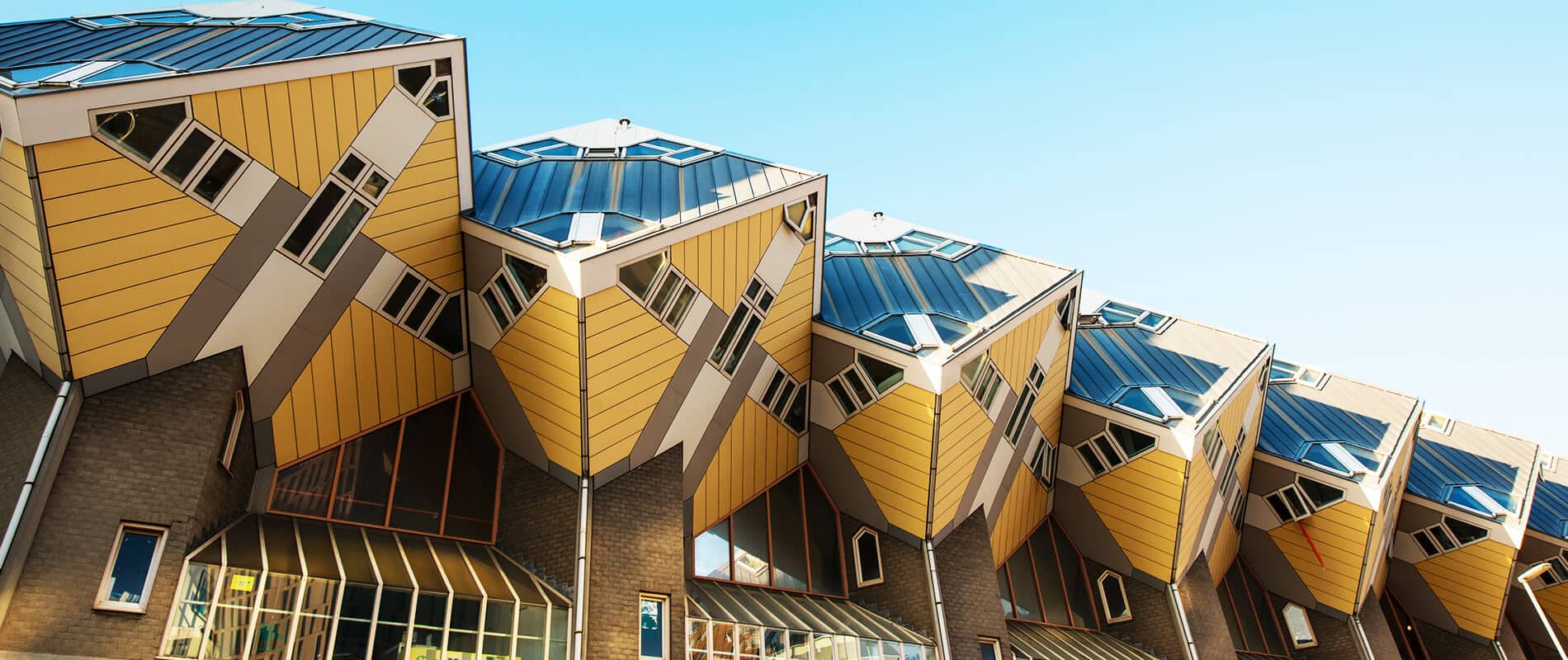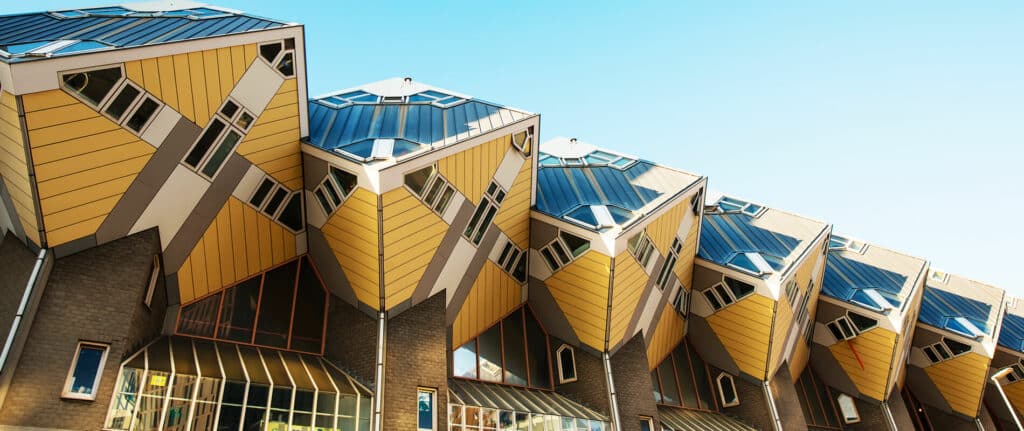 How to Retire in the Netherlands: Cost of Living
Although the cost of living in the Netherlands may not be the lowest in Europe, it is still possible to live comfortably in this charming region. Prices can be high in the Randstad, or the region that includes the four largest cities in the Netherlands, particularly when it comes to rent. On the other hand, relocating outside of these cities might allow you to save some money.
Cost of Living in Amsterdam
Although The Hague serves as the country's political capital, Amsterdam is the official capital of the Netherlands. Locals refer to Amsterdam's network of canals as the Big Village, and it makes for a dreamy place to live.
Due to its popularity, the cost of living and rent prices in Amsterdam are materially higher than other parts of the country and in comparable European cities, respectively. While it still depends on which area of Amsterdam you choose, living in the capital's central areas is especially pricey so residents are forced to search for accommodation in adjacent municipalities, such as Amstelveen.
The cost of living in Amsterdam is higher than that of Madrid (Spain) and Munich (Germany) but is cheaper than London and New York.
Cost of Living in Utrecht
The popularity of living in Utrecht has been influenced by its close proximity to Amsterdam, its excellent transportation system, and its student population, but these factors have also increased the cost of living in the area.
Utrecht's living cost is more expensive than that of Madrid but lower than Paris, London, and New York.
Cost of living in Rotterdam
More and more foreign visitors are drawn to Rotterdam by its evolving landscape, distinctive architecture, and reasonable prices.
Although Rotterdam's cost of living has historically been lower than that of other major Dutch cities, it has recently increased because of the city's continued emphasis on building luxury facilities.
The living cost in Rotterdam is more expensive than that of Madrid but more affordable than Munich, Paris, London, and New York.
Cost of living in The Hague
The cost of living in some areas of The Hague can be high due to the International Court of Justice's location there as well as the presence of numerous embassies and non-governmental organizations. The Hague offers a high standard of living though with a few international schools and Michelin-starred restaurants.
The cost of living in The Hague is more costly than that of Madrid but more economical than Munich, Paris, London, and New York.
The cost of living in the Netherlands is typically lower outside of these major Dutch cities.
How to Retire in the Netherlands: Food
The Netherlands has reasonable prices for staple food and dining out is inexpensive if you just pick more modest restaurants.
The cost of a standard evening meal can range from 10 euros to 15 euros per person in a cheap restaurant and between 40 euros and 90 euros per head in an average restaurant.
Dining out can be pricey in Amsterdam and The Hague, but most cities have a diverse selection of restaurants, so there is usually plenty of competition.
How to Retire in the Netherlands: Housing
Due to the high demand for and limited supply of high-quality rental homes, housing makes up a sizable portion of the cost of living in the Netherlands for expats. Finding affordable housing in the major Dutch cities can be difficult as a result of the recent spike in house prices in the country. The best option for singles and students making a modest income is house sharing, but you can't always be sure the circumstances will be as you're used to in your home country.
The highest rent rates are found in Amsterdam and The Hague, where there is intense competition due to the high demand. It can be much cheaper and still have good rail and road connections to live in less urbanized areas.
For instance, the cost of a one-bedroom apartment in Amsterdam can reach between 1,000 euros and 1,900 euros per month, depending on your neighborhood. In contrast, three-bedroom apartments in the heart of Amsterdam start at about 2,100 euros.
Prices for a one-bedroom apartment in the city center in The Hague range from about 900 euros to 1,750 euros per month, making living there materially cheaper than in Amsterdam. Remember that you will be required to pay a security deposit to the landlord, which is typically one or two months' worth of rent. Some rental agreements also cover ongoing expenses.
Rent in other popular Dutch cities like Rotterdam, Utrecht, Amstelveen, and Haarlem are a bit less than Amsterdam's.
You must also be prepared if you're eyeing an acquisition of a home in the Netherlands because prices rose amid elevated demand due to the COVID-19 pandemic. This was on top of the country's affordable housing shortage.
How to Retire in the Netherlands: Utilities
The cost of gas and electricity in the Netherlands is relatively high, which can raise the cost of living in the country.
A television license in the Netherlands is free though only a few channels are available. The majority of Dutch internet service providers start their broadband plans with prices between 25 euros and 50 euros per month and include internet, phone, and television.
How to Retire in the Netherlands: Public and Private Transport
The Netherlands has a robust public transportation system that includes networks for trams, buses, the metro, and trains. You can purchase a ticket for a few hours or a day in most cities. Tickets are also offered for multiple days.
However, purchasing a customized or anonymous public transportation card (OV-chipkaart) is the best way to save money when traveling. You'll be able to travel in the Netherlands using any public transportation system with this. You can use additional products, such as free public bicycles at all Dutch train stations and discounts outside of rush hour, with the help of the personalized card. To take the train, you must have at least 10 euros or 20 euros on your personal or anonymous OV-chipkaart, respectively. It can be topped off at stations, vending machines, and tourist information centers.
In terms of private transport, using a bicycle is the best way to get around most Dutch cities, even in Amsterdam and The Hague.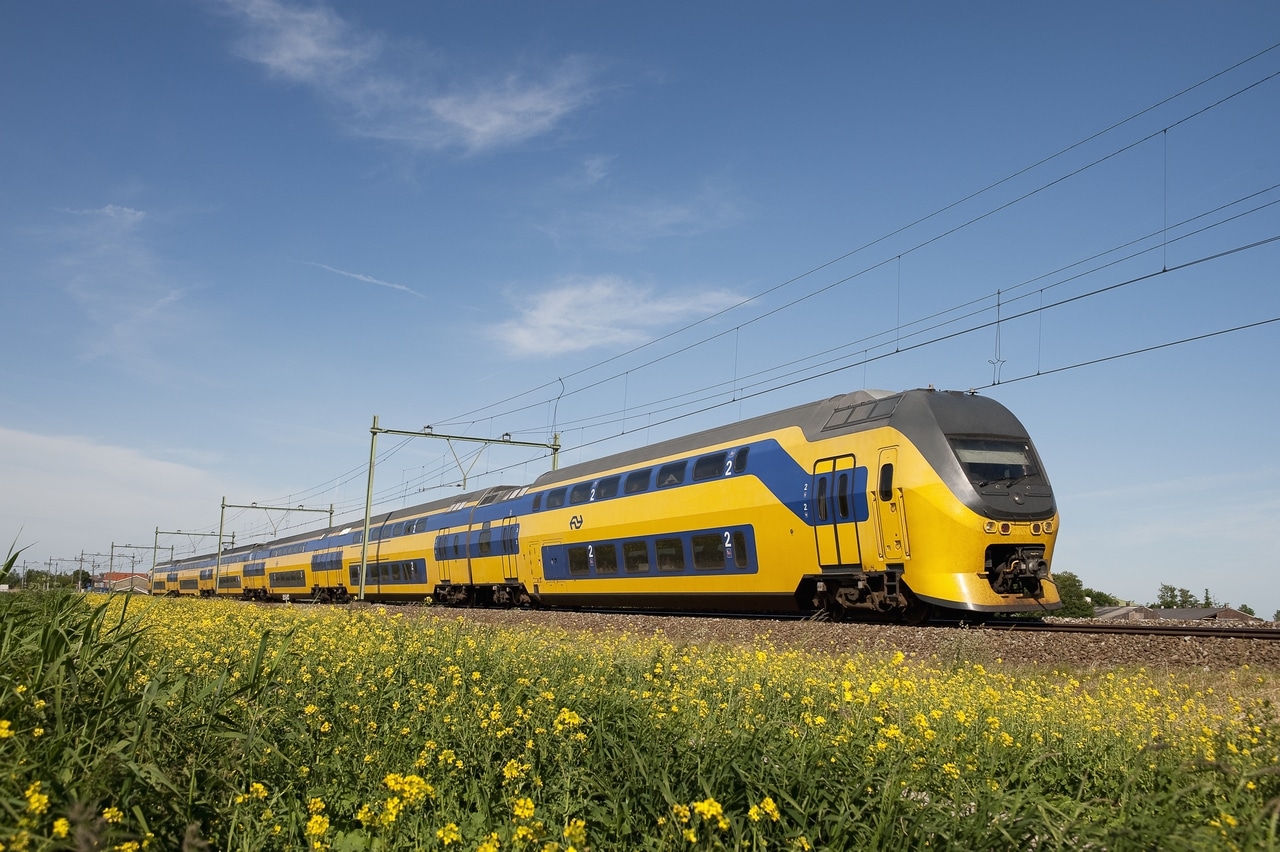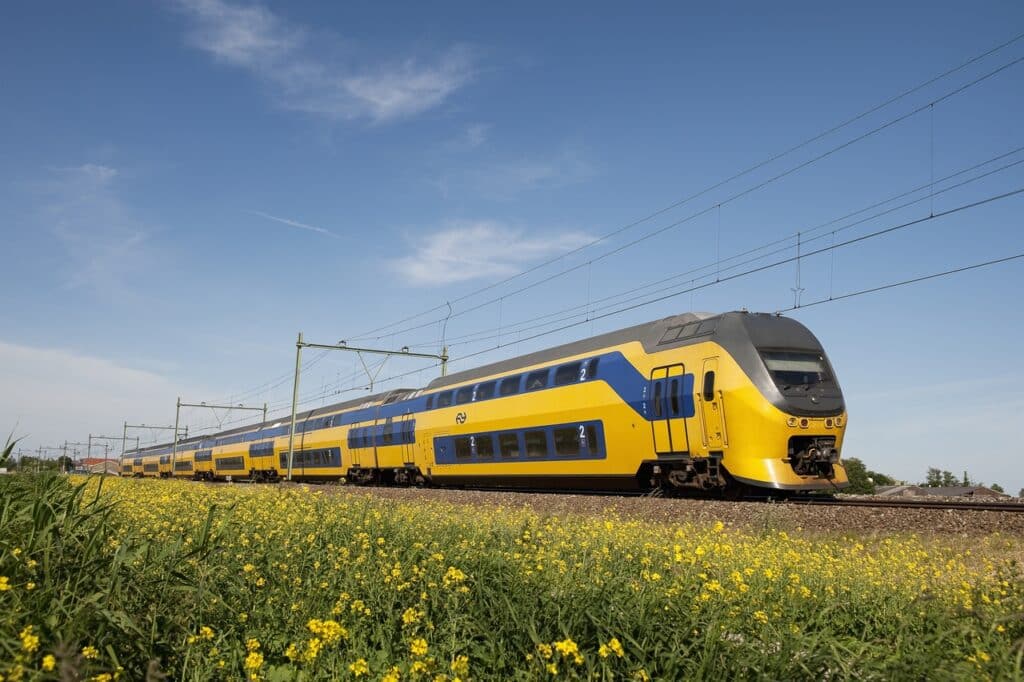 How to Retire in the Netherlands: Healthcare
The Netherlands bests all other European countries in terms of healthcare. Health insurance is required for all EU and non-EU citizens and residents. While the government's health insurance program covers everyone with long-term medical conditions, you must purchase health insurance from one of the many private companies in order to cover short-term health issues. When examining our hospital to population ratio, it's important to keep in mind that the nation doesn't have many hospitals.
Basic health insurance plans start at a monthly rate of about 120 euros and provide free or heavily discounted primary care, which covers the price of prescription drugs. You may frequently be eligible for a healthcare benefit to help with most of this expense. You can receive the same standard of care with your European Health Insurance Card if you are an EU citizen and only intend to spend a brief amount of time in the Netherlands.
How to Retire in the Netherlands: Pension Transfer
If you want to retire in the Netherlands, you may be able to bring your foreign pension with you if there is a bilateral agreement between your home country and the Dutch nation. You can transfer your pension funds thanks to bilateral deals so that you won't have to pay taxes twice.
A bloc-wide agreement is available to citizens of the EU/EEA and Switzerland, and agreements with the Netherlands are also in place with a number of other nations, including the US, South Africa, Australia, and New Zealand. It's possible for British expats to consolidate their retirement savings by using a Qualifying Recognized Overseas Pension Scheme (QROPS).
How to Retire in the Netherlands: Taxes on Retirement
For taxation purposes, you are regarded as a resident if you reside in the Netherlands. This implies that you must pay Dutch taxes on all of your worldwide income.
First, be aware that your pension income is taxable along with your employment earnings (in the "Box 1" section of your income tax form). This indicates that you pay a tax rate of 37.07% on income worth up to 69,938 euros per year. Second, a tax rate of 49.5% is applied to any additional income you may have. Finally, up to €50,000 of your income from savings and investments is tax-free. If you receive more from investments and savings than this, you must pay tax at a flat rate of 31%.
Best Places for Expats To Retire in the Netherlands
The best place to retire to in the Netherlands largely depends on affordability and the kind of lifestyle you're searching for. The good news is that there is a range of options available:
Utrecht
Prior to Amsterdam taking over, Utrecht used to be the busiest city in Holland. Utrecht has a nicer, more quaint charm that is difficult to describe without having been there, but don't be fooled by that. You'll never run out of things to do in the city, which remains a significant, driving force in the overall economy of Holland. This is true for all four seasons.
Everything from dining at outstanding restaurants to visiting historical locations and touring the many botanical gardens the city has to offer. There are some fantastic finds everywhere in the city. Although housing is almost as expensive as Amsterdam, the most expensive city in The Netherlands, you can still find some excellent bargains if you shop carefully. Overall, Utrecht is a fantastic city to settle in if you're moving to Holland from your hometown.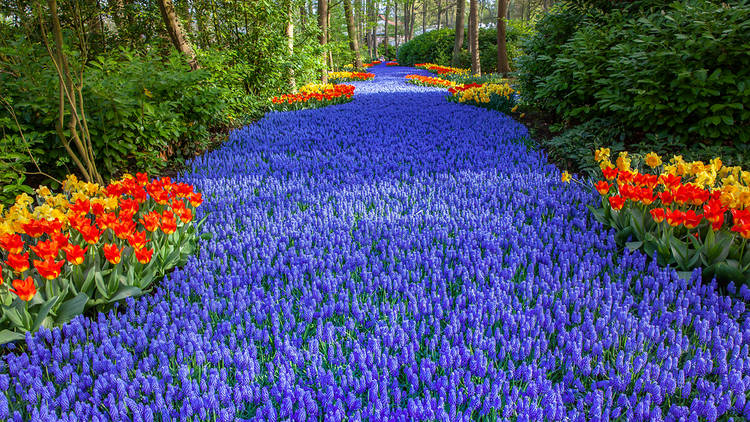 Amsterdam
Amsterdam is the ideal vacation destination in Europe, where most people think anything goes. Don't let the fact that the city has a very high level of tolerance for behaviors that are illegal in many other cities and nations around the world deter you from considering it as a place to live in your later years, even though there is some truth to this statement. It's no wonder that so many expats choose to call Amsterdam home because there are so many incredible things to do, see, eat, and live by there.
The apartments and homes are always super close to a hip bar, a charming store, or a bustling coffee shop where you can explore the city on some weed edibles and have a good time with the natural healing properties of the plant's bisabolol properties.
The Hague
The Hague is a coastal city with a variety of opportunities for physical activity. There are many places to exercise, go swimming, and take in the true benefits of nature. The Hague is home to the United Nation's international court of justice as well as numerous museums and cultural institutions. Compared to Amsterdam or Utrecht, housing costs are much more reasonable throughout the Hague. In conclusion, The Hague might be the ideal location for you if you prefer to be close to the water and have an abundance of outdoor activities at your fingertips.
Despite being on opposite sides of the globe, retirees who think about moving to Florida might enjoy The Hague in the Netherlands.
Eindhoven
Numerous startups call Eindhoven home, and the city has a certain Silicon-Valley feel to it. This can be a terrific city for you if you are retiring from the original Silicon Valley in California. There are numerous startups and cohorts to guide bright young minds and there are plenty of niches you can pick from.
Whatever your passion may be, you'll be able to find an industry in the city that's perfect for you. You can choose from a wide range of options, such as healthcare, finance, digital marketing, and education. It's a win-win because housing costs are also significantly lower than in the original Silicon Valley.
Rotterdam
The city that suffered the most damage from World War II was Rotterdam. The city is largely "new by Dutch standards as a result of this factor. It doesn't matter how long ago a building was built because Rotterdam is home to many incredible examples of the human spirit. The city's architectural offerings will awe architecture enthusiasts. In the center of the city, there is a well-known indoor/outdoor farmer's market where you can choose from a wide variety of delectable foods. Most people should also be able to afford the housing in Rotterdam because it is reasonably priced.
How to Retire in the Netherlands: Services, Organizations, and Clubs for Expats
A great way to get settled into life in the Netherlands is to join a local club or expat group. Well the good news for English-speaking expats is that they have many options to choose from, such as the British Society of Amsterdam, the International Women's Club Rotterdam, and Amitie – Club de La Haye.  
Pained by financial indecision? Want to invest with Adam?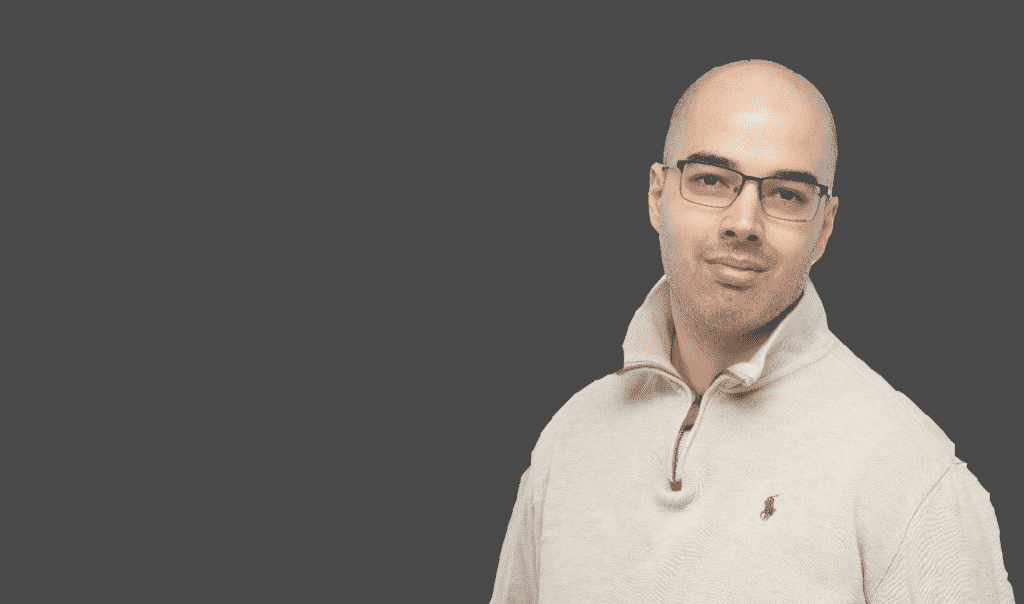 Adam is an internationally recognised author on financial matters, with over 438.5 million answers views on Quora.com and a widely sold book on Amazon