Moving to the UK to start a new life there? Let's discuss what is it like living in the UK, living costs per month, how to move to the UK, and jobs in London for Americans and other expats, among other topics.
If you want to invest as an expat or high-net-worth individual, you can email me (advice@adamfayed.com) or use these contact options.
Is the UK a good place to live?
Living standards in the UK vary based on various factors, so saying, for sure, if it's a good place to live in or not will depend on the individual.
A good place to start digging into to at least have an idea are the positives and negatives of life in the UK.
Pros and cons of living in the UK
The UK has many appealing benefits for prospective residents. Residents receive free or low-cost National Health Service healthcare, a major benefit. Due to its rich immigration history, London, Manchester, and Edinburgh are known for their various cultures. Good connectivity is ensured through efficient public transport, well-maintained roads, and reliable internet.
The nation's strong economy offers many industry jobs. The UK's proximity to Europe makes travel to other European countries easier. Numerous top institutions and schools make the country famous for its education too. With innumerable places nationwide, it has a bustling beer and music scene. Sports fans will love the UK's vibrant sports culture, with many options to play and watch.
However, in London and other UK cities, living costs can be quite considerable. While the NHS provides accessible healthcare, high wait times for certain operations can be a negative.
Living and working in the UK for expats may be difficult due to strict and expensive visa requirements. Bank account opening in the country can also be tough for immigrants. Low earnings outside London can make it hard to make a good living.
Major cities have high housing costs, which raises affordability concerns. Brexit restricts EU migration and causes fuel, food, and labor shortages. The UK's little snowfall may disappoint winter sports fans.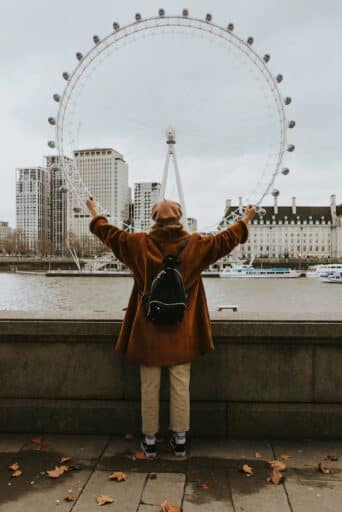 Is living in the UK expensive?
The cost of living in the UK is expensive, in London particularly. Living expenses are projected at more than 4k pounds for a household of four and over 2,000 pounds for a single person.
You may live comfortably in the UK for 1,500 pounds per month by renting a shared apartment outside of major cities and using the huge public transit network.
In 2023, UK food prices rose significantly. Year to date through August 2023, food and non-alcoholic beverage prices climbed 13.6%, reflecting the changing economy.
Getting around in the UK
The UK has an extensive transportation infrastructure that includes land-based, aerial, and maritime modes of travel.
There is a vast railroad system in the UK that links major urban centers. Trains are a fast and comfortable option, but they might be more expensive. Most trains arrive and depart on time, and major stations are stocked with convenient facilities and served by friendly personnel.
Debit and credit cards, as well as travel and Oyster cards, can be used to purchase tickets on buses in most UK cities. Frequent flyers can save money by purchasing a season ticket.
Meanwhile, coaches are a popular and affordable option for long-distance travel, frequently featuring free Wi-Fi and charging outlets. In most large cities, you can easily hail a taxi. Booking with a trusted cab service is recommended to secure your safety.
In cities with bike-friendly infrastructure like bike lanes and bike-sharing programs, bicycling has become a popular transportation option as well. If you want, exploring on foot is a healthy and convenient option in many UK cities and towns because of the prevalence of pedestrianized zones and pathways.
Getting throughout the UK is a breeze because of the country's more than 40 airports, which provide access to low-priced flights inside the country and to key cities across Europe in record time.
Can foreigners drive when moving to the UK?
Anyone 17 or older who passes their driving test can drive in the UK. Citizens of the EU, EEA, Switzerland, and several other countries with driving agreements with the UK can use their foreign licenses in the UK.
A US citizen visiting the UK can drive with a valid American license for one year from the date of their last entrance visa. He/she needs a British license after this term.
Healthcare and Insurance in the UK
The NHS provides free treatment to all UK residents, including expats who are so-called ordinarily resident in the UK.
Ambulance rides, emergency room visits, prophylactic measures, surgical operations, and chemotherapy are all free under the NHS. No copays, deductibles, or excess. All hospital drugs are free.
Non-European visitors and unauthorized immigrants can only receive emergency department and infectious illness treatment. Private medical insurance is offered for those who prefer private hospitals or don't want to wait for NHS care. Private medical insurance pays for private healthcare and can speed up access to experts, better facilities, and shorter wait times. Private medical insurance costs vary by coverage and lifestyle.
NHS funding comes mostly from general taxes and supported by national insurance, an employer-employee payroll tax. Comprehensive and treatment and care health insurance are also available in the UK.
Which country is better to live in UK or USA?
The UK and US are popular with expats and digital nomads who want a good standard of life, healthcare, and cultural and outdoor activities. Several differences make these two countries different, making one more appealing based on personal preferences and priorities.
Housing Costs: UK housing expenditures are higher, resulting in fewer homes and higher property prices. USA housing is cheaper and typically larger.
Crime Rates: The UK has a lower crime rate than the US, where rates vary widely.
Work-Life Balance: With fewer hours per week and far more paid time off, the work-life balance is much more manageable in the UK. However, the pay is usually bigger in the US.
Variety: The UK is ethnically diverse, but the US is unique in its racial variety, spanning more cultures and ethnicities.
Education: The UK emphasizes standardized testing, while the US is more flexible.
Medical care: UK residents receive free or low-cost healthcare via the National Health Service (NHS). The US has pricey healthcare and limited universal access.
Cost of Living: The UK has a 16% higher cost of living than the US. Petrol and cigarettes are more expensive in the UK but internet and cell phone rates are cheaper.
Levy: Taxes vary between countries. Without being self-employed, UK people do not need to file taxes, whereas in the US, everyone must file taxes annually.
These contrasts should help expats and digital nomads choose a destination.
Best places to live in the UK
Rolling hills, a bustling main street, and a starry night sky make Chichester, West Sussex ideal for lovers of urban and country living.
Edinburgh is a city-suburban mix with green spaces, local amenities, safety, public transport, and wonderful pubs and restaurants.
Manchester is known for its bustling culture, music, and nightlife.
Cultural, street art, and music lovers will love Bristol, a dynamic and eclectic city.
Offering high-quality culture and entertainment, Oxford is pricey but offers urban and suburban life.
Glasgow offers urban and suburban living, reasonable costs, excellent healthcare, green areas, and a supportive LGBTQ community.
Cambridge is a mix of urban and suburban living with a prominent university, attractive architecture, and cultural attractions.
Southampton is an urban-coastal metropolis on the south coast with maritime history, cultural attractions, and green spaces.
Aberdeenshire, in Scotland, offers a stunning countryside, castles, and outdoor activities that attract rural lifestylers.
A dynamic south coast city with a beach, nightlife, and culture, Brighton is perfect for coastal lifestyle.
Living in England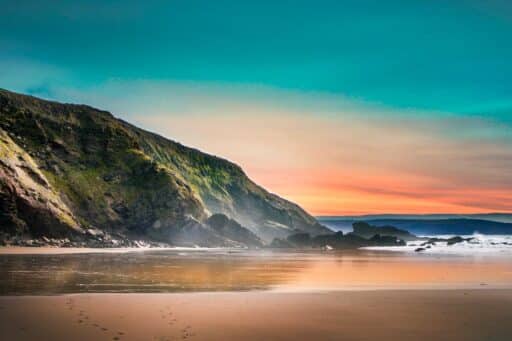 Those thinking about making England their permanent home have many strong reasons to do so. Living in England is characterized by a high level of living due to the country's thriving multicultural environment and robust job market.
Stunning natural scenery abounds in the area, from its namesake chalky white cliffs to entrancing foggy moors and crystal clear lakes. The English way of life is noted for its welcoming attitude toward foreigners and its high focus on property ownership.
Fish and chips, the full English breakfast, and an abundance of tea and cake are just a few examples of the traditional British fare that is available. There are many cultural attractions in England like world-class museums, and art galleries.
However, costs for necessities like housing, food, and transportation are disproportionately higher than in smaller communities, making major cities like London unaffordable for many. Foreign workers and long-term locals alike worry about the country's low wage levels too.
Everyday conversations may have moments of awkward silence, a cultural hallmark of England's restrained culture that can be felt in a range of social settings. Those moving to England from the US should prepare for reduced meal quantities.
Another important factor to think about is whether or not you need a visa to live and work in England; if you don't already have a British passport, getting one can be a time-consuming and expensive process.
Jobs in London for Americans
American career options in London span many fields. The city is a global financial center with investment banking, accounting, and financial analysis jobs.
Advertising, public relations, journalism, and broadcasting are just few of the many thriving industries in London's media and entertainment industry. Jobs in hospitality and tourism, such as hotel management, tour guiding, and event planning, are plentiful due to the city's popularity as a tourist destination.
American workers can find exciting opportunities in software engineering, data analysis, and project management in London's thriving technology sector. Moreover, the city's educational institutions provide employment prospects in the field of education.
How to immigrate to the UK
Moving to the UK requires numerous processes. You should first determine your eligibility for immigrating to the UK, which includes work, student, family, and UK residence visas. After choosing the best choice, you may apply online at Gov.uk. Each visa category has different criteria, so follow instructions and submit accurate evidence.
Finding work is crucial if you want to work in the UK. Depending on your credentials and occupation, you might choose a skilled worker, health and care worker, or intra-company visa.
After arriving in the UK, creating a bank account online or at a branch is essential. Ask your chosen bank if the particular services you need like priority banking is being offered.
Before moving, investigate the housing market to learn about rents and prices. Many expats recommend visiting UK locations in person. Reconnaissance is simplified because US individuals can stay in the UK for six months without a visa.
Indefinite Leave to Remain (ILR) grants permanent UK residency without restrictions after five years in the UK on a work visa. After meeting the requirements, you can consider UK citizenship.
Do American citizens need a visa for UK?
Tourism and business stays in the UK for up to six months are visa-free for US nationals. For extended visits, studies, or jobs in the UK, they may need a visa.
Pained by financial indecision? Want to invest with Adam?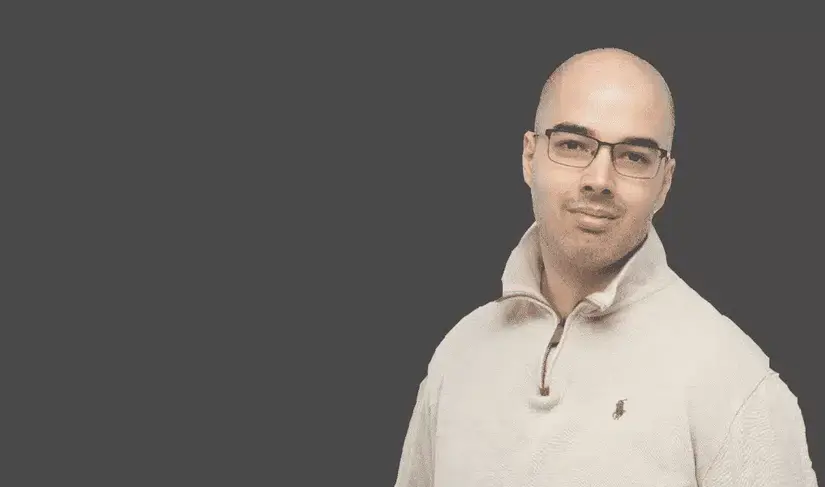 Adam is an internationally recognised author on financial matters, with over 694.5 million answer views on Quora.com, a widely sold book on Amazon, and a contributor on Forbes.