In this article, you will learn about the easiest country to get EU citizenship in, as well as 13 other easiest countries to get EU citizenship in.
If you want to invest as an expat or high-net-worth individual, which is what i specialize in, you can email me (advice@adamfayed.com) or use WhatsApp (+44-7393-450-837).
We do also help with EU residency by investment, such as in Portugal, where a 280,000 Euro investment can give you residency, which can result in citizenship after a few years.
This article isn't formal tax or legal advice and the facts might have changed since we wrote it.
Introduction
European passports surely offer a wide variety of benefits, but the requirements and costs of getting one vary significantly from country to country.
Thousands of Britons have adopted the nationality of the country in which they live in order to maintain their EU citizenship in the wake of Brexit, and they are not alone.
For Americans, obtaining European citizenship has long been a dream, with EU and EEA passports allowing them to work and live freely across the bloc. The value of an excellent European passport is about double that of a US passport.
Citizenship can be obtained through family or marriage, however if you don't have any supportive relatives or an EU spouse, you will have to apply for citizenship through residency. Many people in the United States can also claim citizenship through their ancestors.
In certain situations, you can obtain citizenship without ever having lived in the United States, while in others, you can be expedited through the naturalization process. Ireland, Italy, and Spain are examples of this.
Naturalization is approached differently in each European country, from residence requirements to dual nationality limitations. Here is a list of some of the easiest countries to get EU citizenship in, as well as information on how to get one and how much the basic fee is.
14 Easiest Countries To Get EU Citizenship In
1. Portugal: The Easiest Country To Get EU Citizenship In
Application Fee: €200
Length of time living in country: 5 years
Language level needed: A2 Portuguese
Portugal offers the easiest path to obtain European citizenship in the EU. Indeed, the easiest country to get EU citizenship in. Their policy is extraordinarily liberal, granting citizenship after only 5 years with no requirement to reside in the nation (you only need to visit for 2 weeks per year), allowing you to travel to 160 countries without a visa.
The fact that there are no physical presence requirements makes Portugal the easiest country to get EU citizenship in. To qualify for naturalization, you only simply need to have a residence permit.
You do not need to spend the majority of the year in the nation, as most other countries require. However, if your residence permit requires you to spend the majority of the year in the nation in order for it to be valid, you are compelled to do so.
This is why so many people select the Portugal Golden Visa; with an investment of at least 280,000 Euro in the nation, you may obtain a 5-year resident visa with relatively few minimum stay requirements.
After five years, all you need to demonstrate is a basic command of the language and evidence of links to the nation, which generally takes the shape of investment, company, or property. The cost is 350,000 EUR, and you can purchase a property or piece of real estate that has been authorized (typically a block of land that needs repair) and will qualify you for citizenship.
You must also provide your passport, birth certificate, a list of previous countries in which you have resided, and a criminal record certificate with no substantial offenses.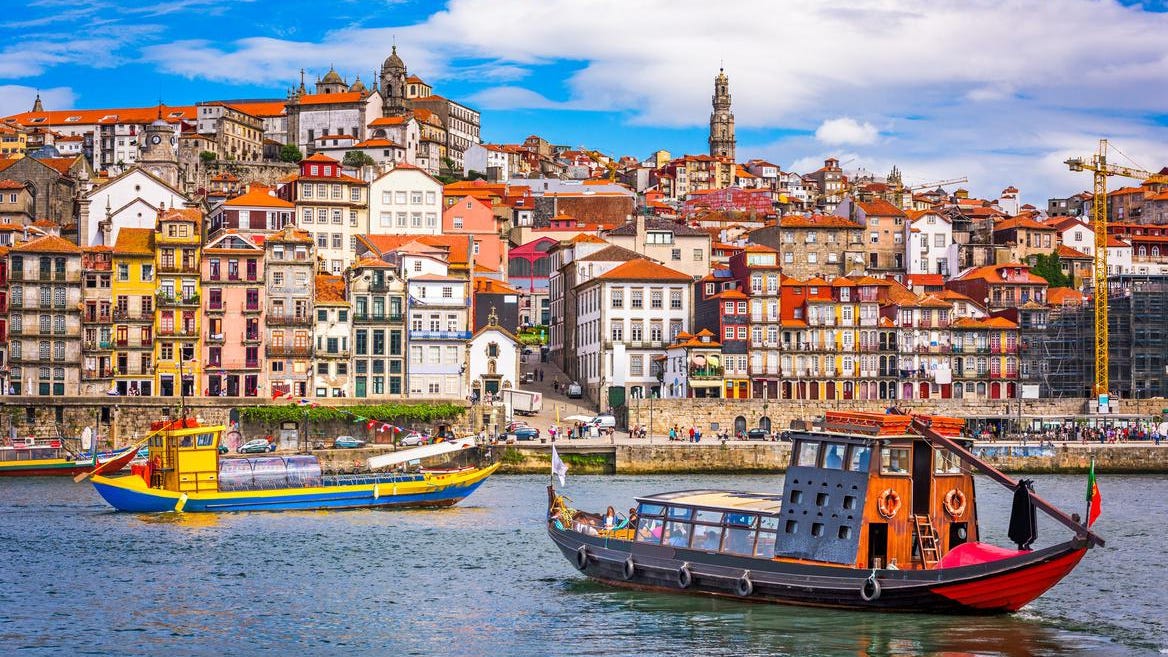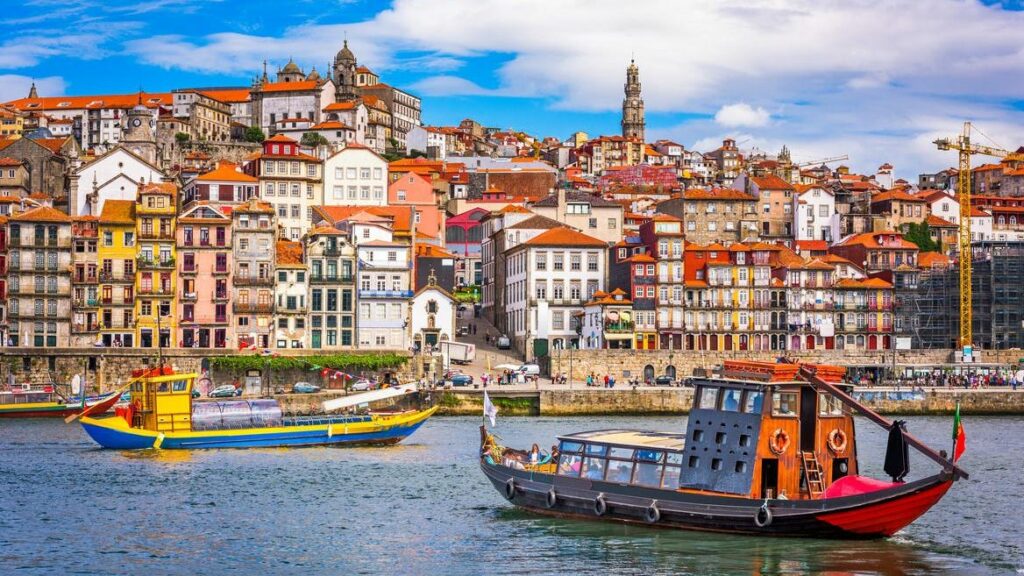 2. Ireland
Application Fee: €175 on application, €950 if approved
Length of time living in country: 5 years
Language level needed: None
After the Brexit transition period ended in January 2021, Ireland has held a unique position as the only nationality with the automatic freedom to live and work freely in both the UK and the EU.
Anyone born in Northern Ireland to British or Irish parents is eligible for both a UK and an Irish passport, allowing them to instantly apply for EU citizenship.
In most situations, those with Irish parents or grandparents are eligible to an Irish passport, similar to how Italy offers an ancestral path to citizenship.
The process of becoming Irish for everyone else is rather easy, requiring only five years of residency. The expense of obtaining a certificate of naturalization, on the other hand, is unreasonably expensive, so you may want to put off the process until you have some spare cash.
Even for ancestry, you would most likely need to get residence first. Other Irish residence options lack the flexibility that the Ireland Immigrant Investor Programme provides.
3. Sweden
Application Fee: ~€150 (1,500 SEK)
Length of time living in country: 5 years
Language level needed: None
Dual nationality allowed: Yes
Sweden has one of the most liberal citizenship laws in Europe. There are no language requirements for new Swedes, and becoming a Swedish citizen requires only a five-year residence period.
Anyone who has been married or cohabiting with a Swedish spouse for at least two years can decrease this to merely three years, albeit you will need to show that you have effectively acclimated to Swedish life.
This may be demonstrated by learning a language, but it can also be demonstrated by demonstrating your ability to support yourself or the length of your marriage. A shortened approach will also assist other Nordic nationals.
You should also be aware that, while short trips abroad are permitted, spending more than six weeks abroad in any one year may cause a delay in your ability to apply for citizenship. Furthermore, only time spent in Sweden while in possession of a valid residence permit (for non-EU citizens) counts toward your residency; if you came without one and later received one, this initial period will be discarded.
While knowledge of the Swedish language is not now essential for citizenship, this may change in the future. In January 2021, the Swedish Ministry of Justice and Migration suggested introducing an A2 language exam for prospective Swedes, with exceptions for vulnerable persons who have made a decent attempt to learn the language.
These ideas will go through a lengthy political process before becoming law, so all you need to prove for the time being is your identification, length of stay in Sweden, and the absence of any serious criminal offenses or debts.
It's also worth mentioning that while the process of becoming eligible for citizenship is very rapid, the process of obtaining citizenship is not. After completing their application, candidates are expected to take an average of 39 months to become Swedish, according to the Migration Agency. It has been stated that the procedure can take anything from a few weeks to over three years.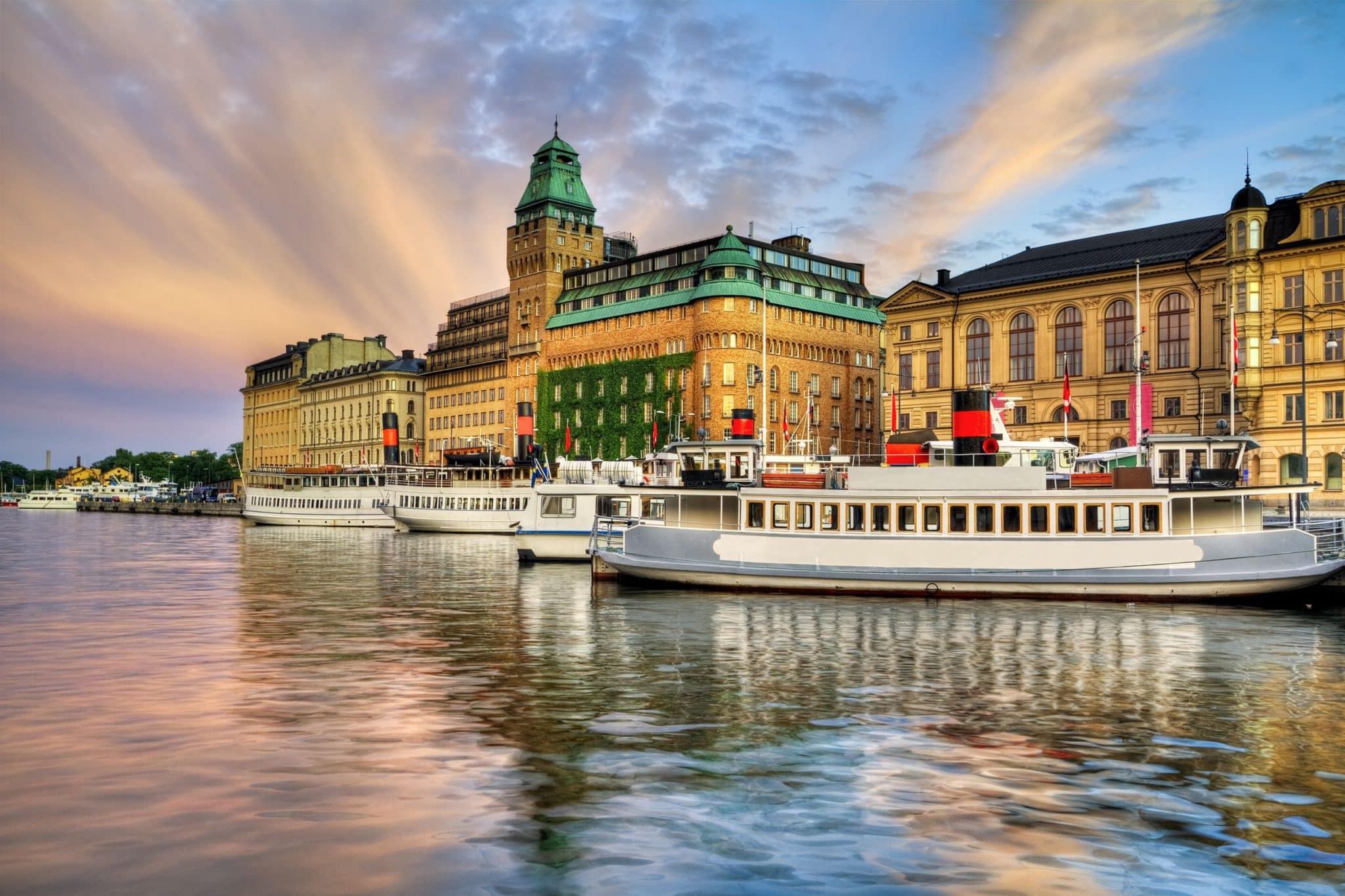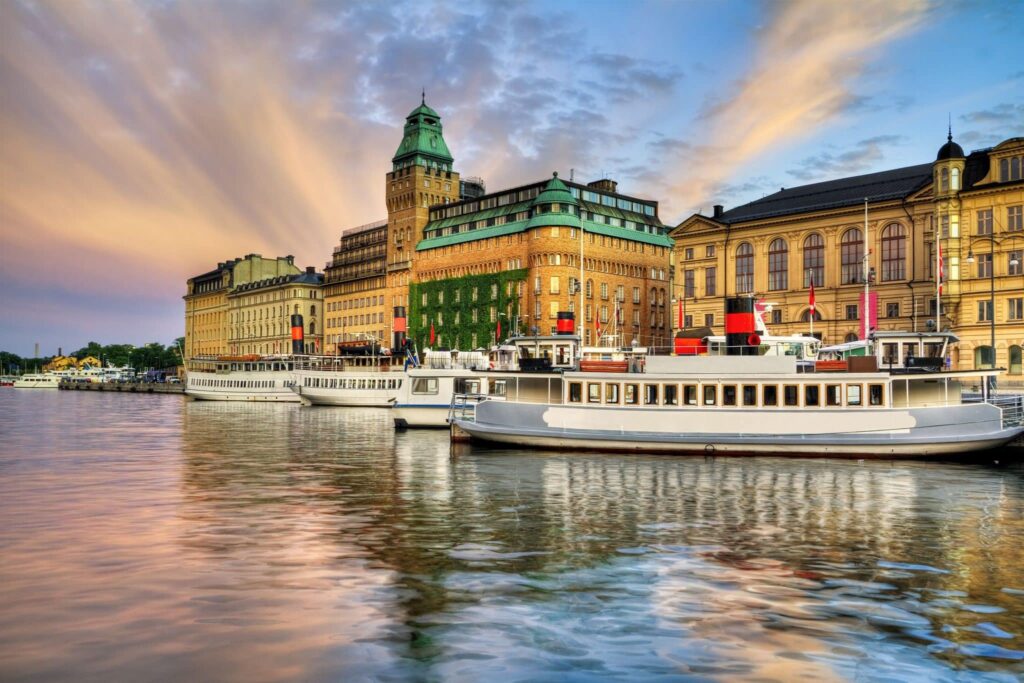 4. The United Kingdom
Application Fee: £1330
Length of time living in country: 5 years
Language level needed: B1 English
Dual nationality allowed: Yes
You must have lived in the UK for at least five years, completed the 'life in the UK' exam, and have an intermediate command of the English language to be eligible for British citizenship. At nearly £1,300, the application costs are by far the highest in Europe, so you'll need to be financially solid to apply.
The UK Tier 1 Investor Visa is the most common way for rich foreigners to get residency in the United Kingdom.
5. Belgium
Application Fee: €50
Length of time living in country: 5 years
Language level needed: A2 French, Dutch or German
Dual nationality allowed: Yes
Along with Sweden and France, Belgium boasts among of Europe's simplest citizenship requirements. You must have lived in Belgium for a minimum of five years, demonstrate knowledge of one of the country's national languages (Dutch, German, or French), and demonstrate "economic participation," which entails paying taxes and other social security contributions for at least a few years, to be eligible for Belgian citizenship.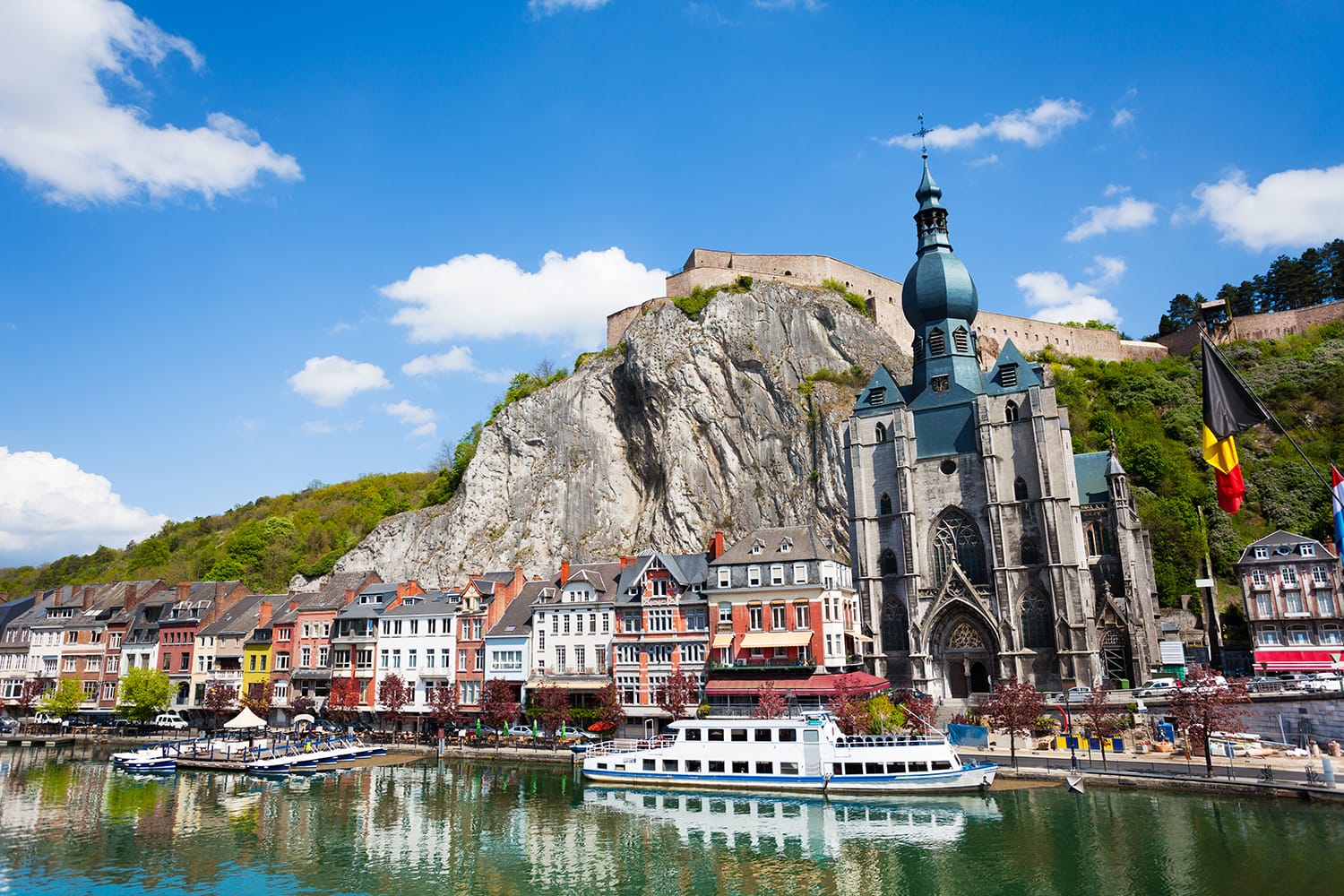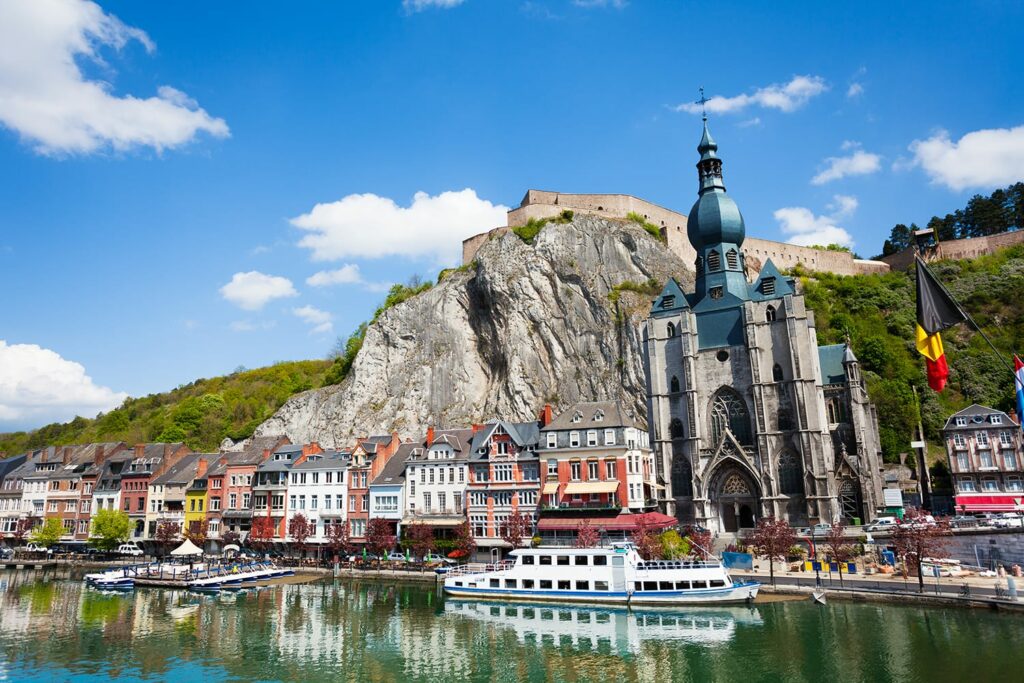 6. France
Application Fee: €55
Length of time living in country: 5 years
Language level needed: B1 French
Dual nationality allowed: Yes
France has one of the simplest residence requirements in the world. Most foreign nationals must spend five years in France, although this might be reduced to two years if you have completed postgraduate study at a French university.
As you might expect, effective integration is the most significant need for citizenship: you must demonstrate that you can converse in French at an intermediate level and that you are familiar with and respect French culture, history, and politics.
You'll need to submit the following:
Two copies of the application form called demande d'acquisition de la nationalité francaise
valid passport
Certified translations of your birth certificate and your parents' birth certificates
tax returns
January and December payslips from the previous three years
A rental agreement or proof of home ownership in France
A clean criminal record
A B1 (or hi-tech) visa.
After submitting all your documents, you will be asked to an interview in which you will be expected to demonstrate your mastery of the French language as well as your comprehension of and loyalty to the French way of life.
While you won't have to name every monarch of the Ancien Régime, your knowledge of civic life and politics may be tested, so it's a good idea to study the citizenship guidebook, also known as the Livre de Citoyen, ahead of time.
However, the processing period for your application is extremely considerable. It takes an average of 18 months to two years from the time you submit your application to the time you receive your citizenship.
If you need to get residence first, the France Passport Talent path is frequently the most popular.
7. The Netherlands
Application Fee: €925
Length of time living in country: 5 years
Language level needed: A2 Dutch
Dual nationality allowed: No
Dual citizenship is prohibited in the Netherlands, as it is in Germany and Spain, thus if you want to become a Dutch citizen, you must give up your present citizenship. To become a Dutch citizen, you must have lived in the country for five years in a row, passed the civic integration exam, and be prepared to express your support for the Dutch state during the final citizenship ceremony.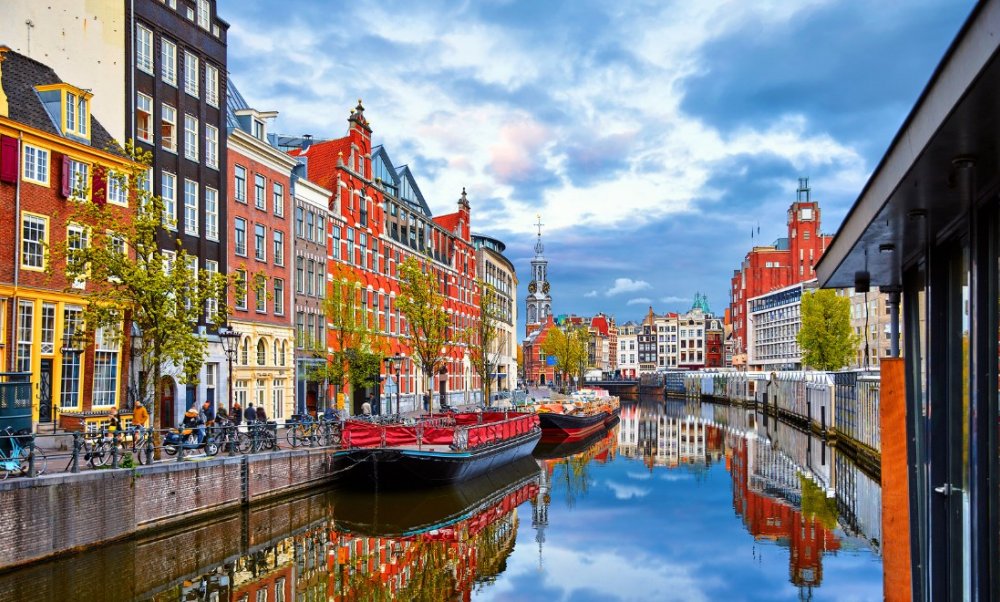 8. Germany
Application Fee: €255
Length of time living in country: 6-8 years
Language level needed: B1 German
Naturalization, like many other aspects of German life, entails a substantial quantity of paperwork. If you wish to apply after six years, you must show that you have lived in the country continuously during that time, that you speak upper intermediate (B2 level) German, and that you have completed an integration course at your local Volkshochschule.
If you apply after eight years, you can avoid the integration course, but you must demonstrate social integration by demonstrating conversational (B1) German language skills and passing a citizenship test that includes questions on German politics and culture.
A completed application form, a valid passport, certified translations of your birth certificate, previous year's tax returns, proof of valid health insurance, and your most recent rental agreement or proof of house ownership are all required.
Since the conclusion of the Brexit transition period, British people seeking German citizenship have been treated the same as other third-country nationals, which means they must normally give up their British citizenship in order to become German.
9. Norway
Application Fee: ~€250 (N0K 2,500)
Length of time living in country: 7 of the past 10 years
Language level needed: A2/B1 Norwegian
Dual nationality allowed: Yes
Norway, like Denmark, changed its multiple nationality rules in 2015, and in 2020 approved legislation enabling Norwegians (and foreigners wishing to become Norwegians) to retain a second citizenship in addition to their Norwegian one. To be eligible for this sought-after passport, migrants must have lived in Norway for at least seven years on a valid residence visa. Unlike other countries, however, Norway's immigration officials allow for brief absences.
After completing an online application, you must deliver a series of documents in person, including the following:
Birth certificates
Marriage certificates (if applicable)
A complete list of entries and departures from Norway
At least seven years of tax returns
A police report certifying "good conduct."
You must also earn either A2 or B1 Norwegian, depending on your prior nationality, and pass a one-hour citizenship test in either of the two written versions of Norwegian (Bokml or Nynorsk).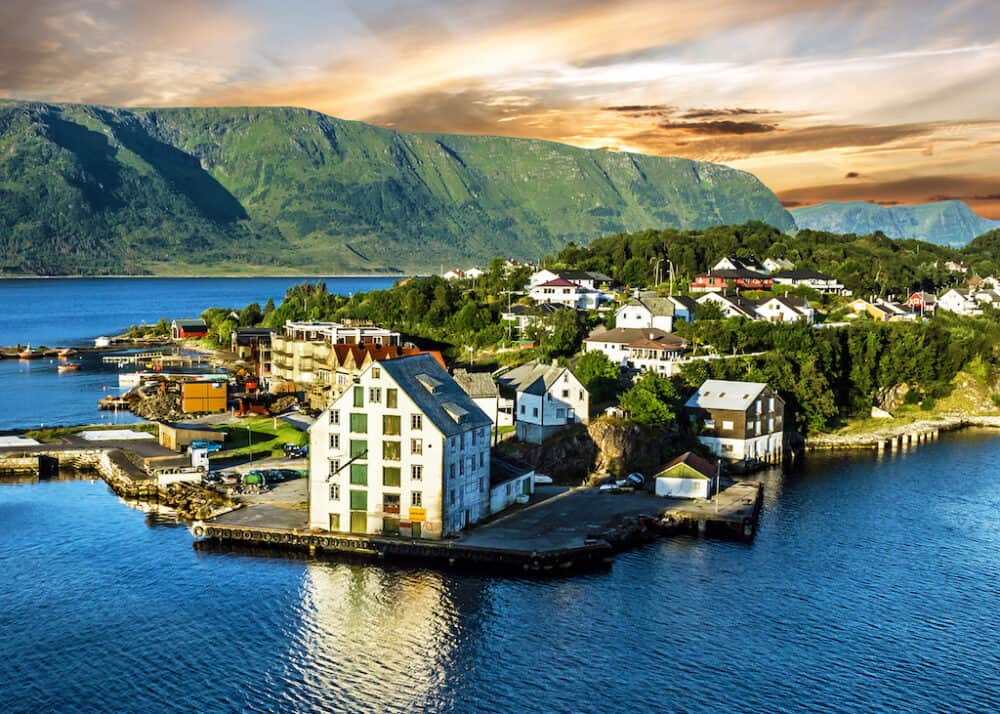 10. Denmark
Application Fee: €510 (3,800 DKK)
Length of time living in country: 9 years
Language level needed: B2 Danish
Dual nationality allowed: Yes
To become a Danish citizen, you must have resided in the country for at least ten years and have a strong command of written and spoken Danish. While many European nations accept A2 or B1 language abilities, the Danish government requires most migrants seeking citizenship to get the Prve I Dansk 3 language certificate, which is comparable to a B2 Danish language level.
If you can show that you've been financially independent for the previous 8.5 years and haven't relied on government aid, passing the Prve I Dansk 2, which is comparable to B1 Danish, would suffice.
After completing your nine years and knowing your rugbrd from your flaeskesteg, you will be asked to sign a statement stating your patriotism and dedication to Denmark and Danish society, as well as your resolve to observe its laws.
In addition, you must provide documentation verifying your identity, current nationality, domicile, and economic activity in Denmark, as well as pass a citizenship exam that includes questions about Danish culture, politics, and life.
After you've accomplished all of this and the Danish parliament has approved your citizenship application, you'll be requested to attend a ceremony in which you'll be required to shake hands with a local authority. If you refuse to shake hands, you can say goodbye to your new citizenship.
In recent months, the Danish government has suggested adding new questions regarding Danish ideals to the citizenship exam and an interview as part of the process, although this has not yet been adopted into law.
If you need to first get residence, the Denmark Startup Visa is a popular option for digital entrepreneurs.
11. Austria
Application Fee: €130 to apply, €1,100-1,500 if granted
Length of time living in country: 10 years
Language level needed: B1 German
Dual nationality allowed: No
Austria has one of the most time-consuming naturalization processes in Europe, requiring 10 years of continuous residency, making it a less desirable option for anybody looking for a rapid road to EU citizenship.
Given that Austria, like Germany and Spain, has strict rules prohibiting multiple nationality, it's somewhat surprising that Austrian citizenship is one of the least coveted in Europe. However, the number of British individuals requesting an Austrian passport has progressively climbed since Brexit.
If you want to become a naturalized Austrian and believe you meet the requirements:
A completely filled-out application form
Your passport
Birth certificate (in German)
Proof of your Austrian address and continuous residency in the country
B1 German
A completed citizenship test.
You'll also need to demonstrate that you have a favorable attitude about Austria and that you can financially sustain yourself without relying on the government.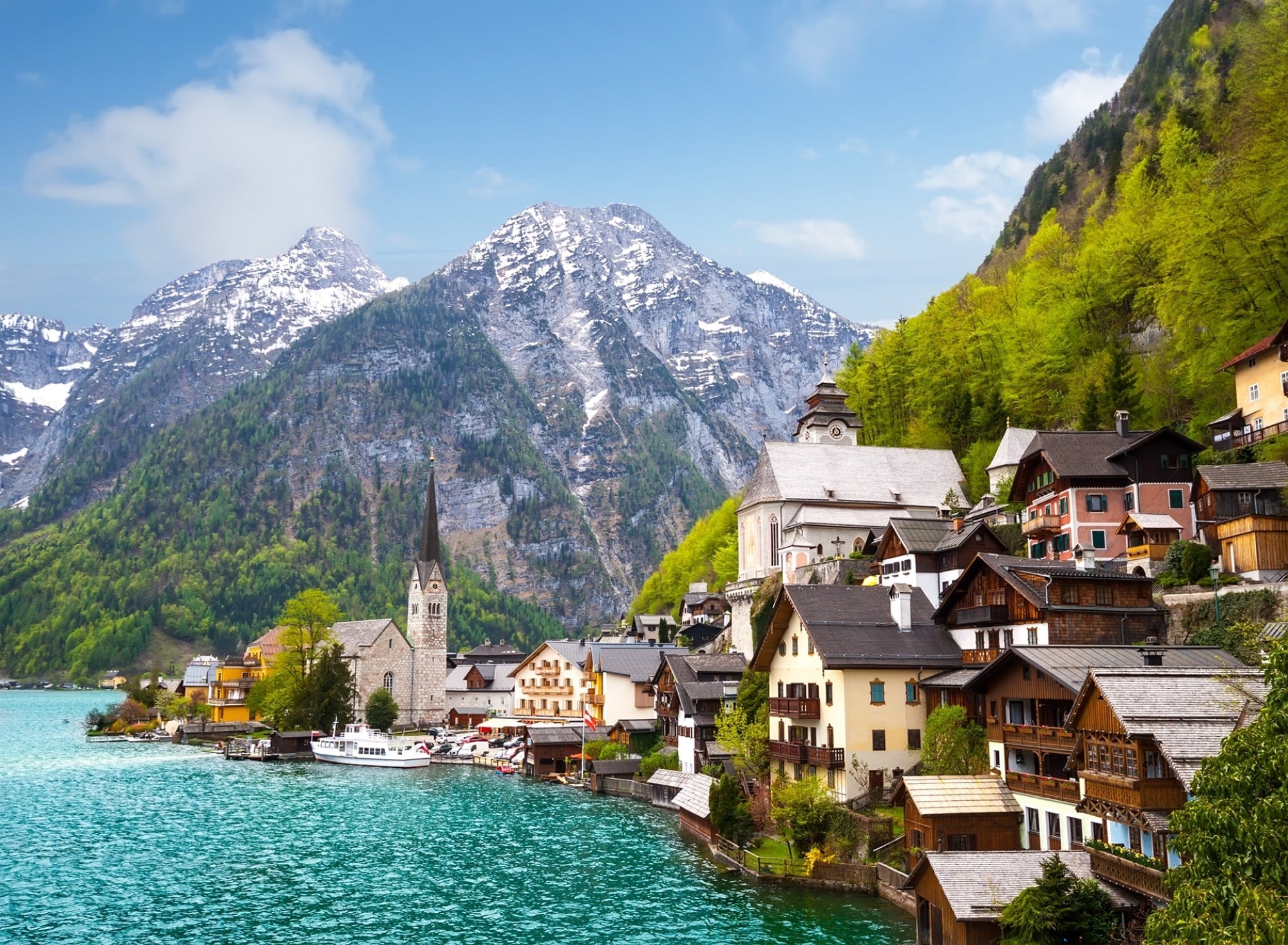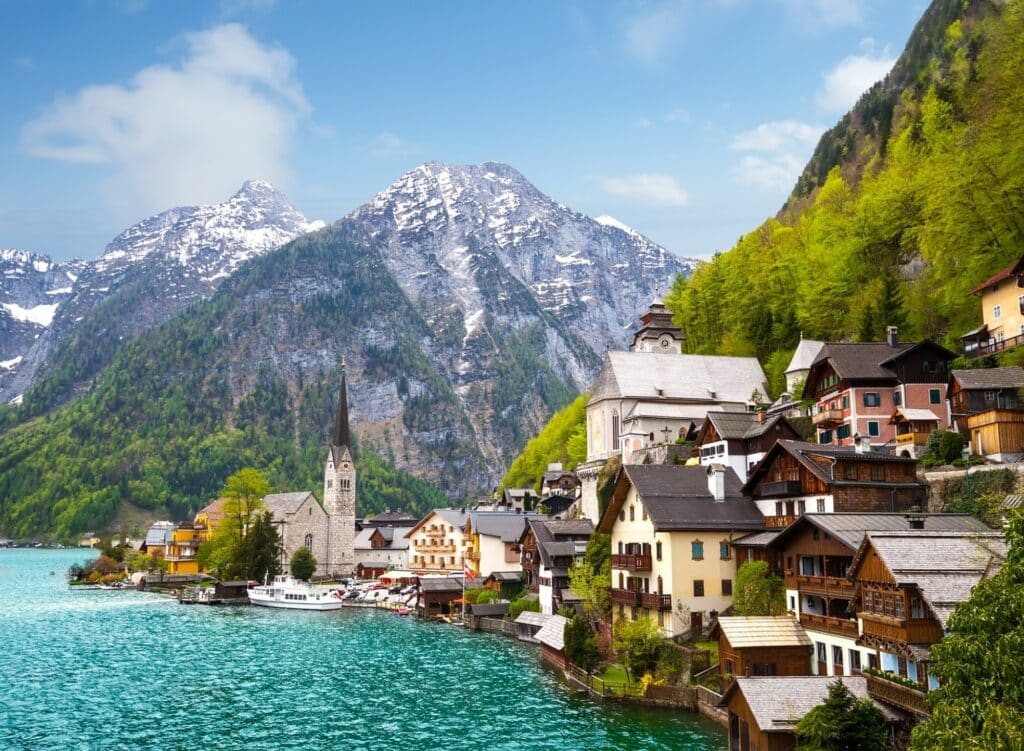 12. Italy
Application Fee: €250
Length of time living in country: 10 years
Language level needed: B1 Italian
Dual nationality allowed: Yes
Non-EU nationals must stay in Italy for 10 years before applying for citizenship, as is the case in Austria and Spain, but there is an alternate route for individuals who can demonstrate Italian heritage through a parent, grandparent, or even great-grandparent.
Because of certain peculiar legal specifications on maternal vs paternal heritage, this option can be a little confusing, therefore it's best to study up on the specific requirements before applying.
Employees of the Italian state can apply after just five years of service if they are not qualified for this Jure Sanguinis, or "citizenship by descent," while the residency requirement for residents of another EU nation has been reduced to four years.
You can apply after three years of adult life in Italy if you were born there, regardless of where your parents are from. If you need to establish residency in Italy, the Italy Golden Visa is the best option.
In addition to residence, potential Italians must exhibit intermediate Italian language skills, the financial means to sustain themselves, and a clean criminal record in order to obtain an Italian passport. After finishing the procedure, new Italians must swear an oath of loyalty to the state.
13. Spain
Application Fee: €60-100
Length of time living in country: 10 years
Language level needed: A2 Spanish
Dual nationality allowed: No
Most persons who want to become Spanish through naturalization must have at least 10 years of legal residence in Spain and a basic level of Spanish.
The only exceptions to the severe residence requirement are citizens of IberoAmerican nations, Andorra, the Philippines, Equatorial Guinea, Portugal, and persons of Sephardic origin, who can apply after two years, and refugees, who can apply after five years.
These groups are also allowed to get dual citizenship, however new Spanish citizens are often required to give up their prior one. If you are affluent, it is frequently suggested that you apply for the Spain Golden Visa first in order to achieve residency.
Applicants for naturalization must submit the following:
Birth certificate
Marriage certificate (if applicable)
A police certificate of good conduct from their place of origin to their local Civil Registry.
All of which must be properly translated into Spanish.
They'll also need to provide a Cervantes Institute certificate proving they have at least an A2 level of Spanish and pass a multiple-choice citizenship test covering various aspects of Spanish life and culture.
Following the approval of the application, the final stage is to swear loyalty to the King and undertake to uphold Spain's laws and constitution. According to reports, many Spanish citizenship requests take two to four years to process.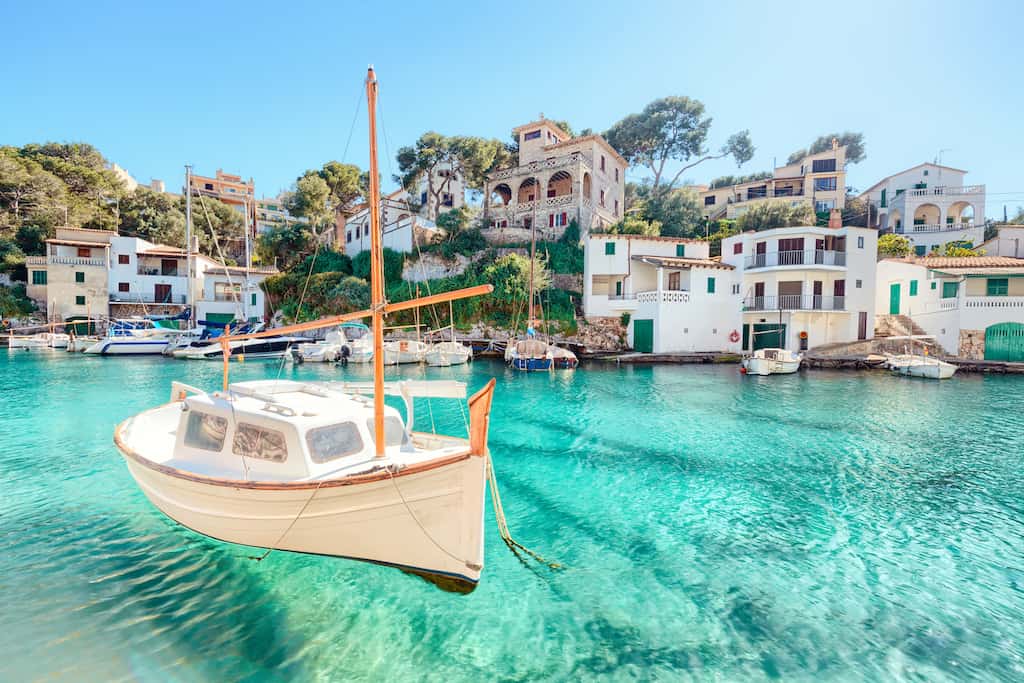 14. Switzerland
Application Fee: €90 (100 CHF) on a federal level, plus Canton fees
Length of time living in country: 10 years
Language level needed: A2/B1 German, Italian or French
Dual nationality allowed: Yes
Switzerland's administrative structure and bureaucratic idiosyncrasies might make citizenship applications more challenging (to put it mildly). While the country's minimum residency requirement is 10 years, your local location may have different requirements, with certain Cantons requiring as few as eight years of residency.
To have a chance, you'll need solid language skills in at least one of Switzerland's national languages. This generally involves at least A2 written and B1 speaking German, French, or Italian, but cantons may establish higher criteria if they so want.
You must also demonstrate the following:
A certain level of integration (which varies by location)
Financial security (i.e., not on government assistance) for at least three years prior to application
A clean criminal record with no jailable offenses.
To make matters even more confusing, a committee of local people may have a say in whether you're eligible for citizenship, thus being friendly with your neighbors is beneficial if you want to become a Swiss citizen. Applicants may be asked for specific examples of how they contribute in the life of their towns or villages, as well as the local organizations they belong to.
Participating in community choirs or volunteer fire departments is highly valued since it demonstrates a willingness to be a part of and contribute to their communities. This may explain why some people who appear to be suitable for Swiss citizenship because they have lived in the country for a long time, speak the language, and work are turned down by local authorities.
After failing to answer a question on the origins of raclette, a Swiss cheese dish, a British café owner in the canton of Schwyz was refused citizenship.
Another well-known example is the story of a Dutch woman living in Aargau who was rejected a Swiss passport on her first try because she complained about the sounds of cow bells in her hamlet. In 2020, an Italian man was refused Swiss citizenship after failing an exam about animals at the local zoo. However, the judgment was overturned by a federal court.
Pained by financial indecision? Want to invest with Adam?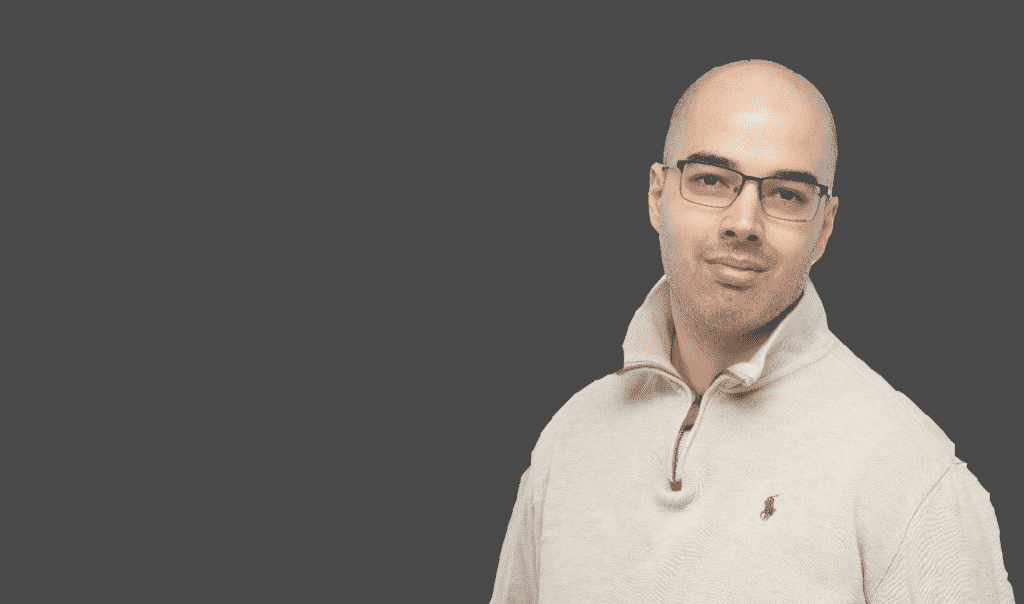 Adam is an internationally recognised author on financial matters, with over 584.6 million answers views on Quora.com and a widely sold book on Amazon and a contributor on Forbes.