When Should You Get Life Insurance?
If you are looking to invest as an expat or high-net-worth individual, which is what I specialize in, you can email me (advice@adamfayed.com) or WhatsApp (+44-7393-450-837).
Introduction
When should you get life insurance? Is now the perfect time?
Such questions must've crossed your mind at some point. Perhaps it's when you reached a particular age or life milestone and have suddenly been hit by the idea that this life insurance thing you had zero interest in prior is probably necessary to actually have.
When Should You Get Life Insurance: Main Types
Permanent Life Insurance
As long as you keep paying the payments, the coverage is valid for your entire lifetime. This plan also has the so-called cash value component that accumulates over time and can be accessed through loans or withdrawals.
When to Buy Permanent Life Insurance
A perpetual life insurance policy allows for tax-deferred growth of the cash value. Due to the fact that the cost of insurance is constant throughout the policy's term, premium payments made to whole life insurance plans purchased at a young age can amass significant value over time.
Even for a first-time home buyer, cash worth can be used as a down payment. What you amass might be able to serve as a retirement income supplement if held for a long enough period of time. The greatest strategy is to start early because the money needs time to increase.
Term Life Insurance
Provides insurance to customers for a predetermined length, usually 10 to 30 years. The coverage terminates when the term finishes, and you are no longer entitled to a death benefit. It is typically cheaper than permanent life insurance.
When to Purchase Term Life Insurance
You are protected for the duration of a term life insurance policy. While it is generally true that being younger is better, the beginning of that term may also rely on when you foresee other people dependent on your income. The duration of the coverage should endure as long as your dependents will depend on you for support. This is frequently the case for parents until their kids are adults.
Until their mortgage is paid off, couples who jointly own property may want to be covered. Each should be taken care of if a couple both make vitally important incomes for the household. As their unpaid labor like childcare may need to be replaced by paid services like daycare in the event of their death, parents who do not have a steady source of income may also wish to think about coverage.
If you have unsecured debt, such as credit card debt or some private loans, getting life insurance may be wise even before you have dependents. For example, when a cardholder passes away, the credit card issuers demand that the entire sum be paid.
When you just need the death benefit for a short period of time, rather than for the rest of your life until retirement, term life insurance may be the more affordable choice. This will depend on how each person feels about themselves and their financial circumstances. To determine what is best for you, speak with an insurance representative or broker.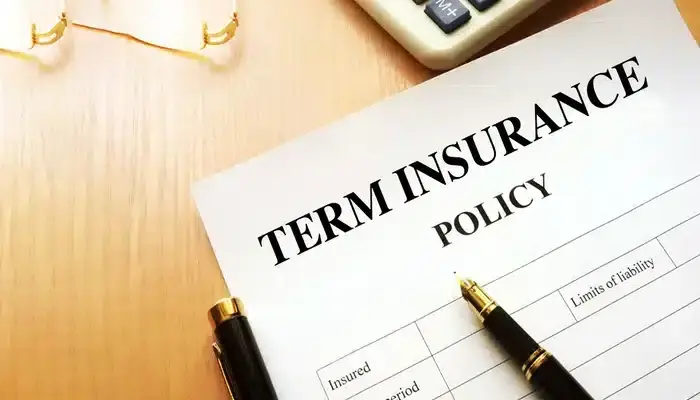 When Should You Get Life Insurance: Things to Consider
Finding the best life insurance policy for your needs might be difficult, so it is essential to look into:
Coverage
After choosing the type of life insurance you want, one of the first things you'll decide is how much coverage you'll require. This will rely on your personal income and the requirements of your family. You will require more insurance than a single person without dependents if you have a family or debts.
The demands of your family should also be taken into account. Your spouse or child will require more insurance if they are financially dependent on you.
As a last step, think about your personal requirements and objectives. You must have enough insurance to cover your family's living expenses as well as any outstanding obligations if you want to ensure their well-being following your passing. Putting in the effort to evaluate your requirements and objectives will enable you to determine the appropriate level of coverage.
Health concerns
Your health is a factor you should take into account when buying life insurance. You could face higher premiums or might not be able to obtain insurance at all if you have certain medical conditions.
You'll probably be able to get reduced premiums if you're in good health. It's crucial to let your insurance provider know if you have any health problems, though, so in the event that you need to make a claim, your insurance won't be null and void.
Employment
You might already be covered by life insurance depending on the size of your employer. It is crucial to assess your needs and think about augmenting this coverage with an individual policy because this coverage frequently is insufficient to meet the demands of your family.
Children
Life insurance is even more crucial if you have children. Purchase enough insurance to ensure that, in the event of your death, they will be financially secure for years to come.
Think about getting a coverage that includes both parents. In this manner, even if one parent passes away, the other will still be able to provide for the family. The purchase of an insurance with a child rider is an additional choice. As opposed to purchasing separate plans, you can add more coverage for your kids thanks to this.
Retirement
When you retire, you may think you no longer need life insurance. However, there are still many situations where it can be a good idea to have coverage.
For example, if you have grandchildren or other dependents, you may want to consider getting coverage in case something happens to you and they need financial support. Additionally, if you have debt such as a mortgage or credit card bills, life insurance can help ensure that these are paid off if something happens to you.
Marital status
You might believe you no longer require life insurance once you retire. It can still be a good idea to have coverage in a lot of circumstances, though.
For instance, if you have grandchildren or other dependents, you might want to think about acquiring insurance in case something happens to you and they require financial help. Additionally, life insurance can assist in making sure that whatever debt you have, such as a mortgage or credit card obligations, is paid off in the event of your death.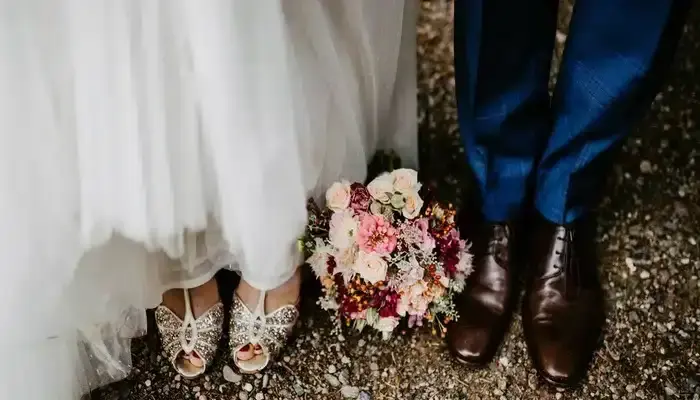 When Should You Get Life Insurance: Young Age vs Old Age
A lot of people think that life insurance is only necessary for elderly people with dependents. But there are advantages to buying life insurance when you're young and more likely to be insurable.
If you are insurable, an insurance provider will agree to cover you. You normally have better health while you're younger, which reduces the risk you present to the insurer. Because of the cheaper rates that ensue, buying life insurance when you're young is more feasible too.
If you put off purchasing life insurance until later in life and then experience health issues, your premiums will be significantly higher if you are accepted than if you had done so earlier in life when you were still in a good condition.
It's better to purchase life insurance when you're young, in your 20s or 30s, for these reasons. If you don't acquire insurance when you're in your 20s or 30s, you should seriously consider getting coverage when you hit one of the milestones and life phases listed below.
When you get married
There is a solid reason why getting married is frequently considered a significant life milestone. Along with expressing your devotion to your partner, getting married has a lot of formal obligations in terms of both law and money.
One of the first actions that many newlywed couples take is purchasing life insurance. This is understandable for a number of reasons.
The first benefit of life insurance is that it can offer your spouse financial security in the event of your passing, especially if it serves as a source of income replacement. If you are the main provider of income for your family, this is extremely crucial. Additionally, burial costs and other debts might be paid off with the help of life insurance.
When you have kids
Making sure your kids are taken good care of financially in the event of your passing is one of the most essential things you can do as a parent. One method to do this is by purchasing life insurance, which can still assist them in reaching their financial objectives even if you pass away.
To ensure future insurance coverage on your children's lives, you might also wish to think about buying life insurance for them.
Children can be covered by life insurance plans immediately after birth. Compared to when that individual is an adult, the premium for a permanent life insurance coverage for a small child will be significantly lower. When the child reaches the age of 18, you can then give them ownership of the insurance policy so they will continue to be covered.
When you're the breadwinner
You realize how necessary it is to build a strong financial foundation because you are the family's main provider of income. You put a lot of effort into supporting and making sure that your loved ones have all they need. In contrast, your family would face a significant financial burden in the event of your passing, in which case a life insurance becomes really useful.
Your family would be given the resources they need to maintain their quality of living if you were to pass away thanks to your life insurance. Aside from that, life insurance can be used to pay off debts, cover educational expenditures, and handle other liabilities.
Despite the fact that no one like contemplating their own death, it's crucial to take precautions to safeguard your loved ones in the event of your passing. One method to do it is to purchase life insurance.
When you own a business
Life insurance can also be an effective means for safeguarding your own business in the case of your passing. If you're the single proprietor of your company, your family will probably take over ownership when you pass away. They might not be able to continue the business, though, if you don't have life insurance.
Moreover, if you have co-owners or partners, you can utilize life insurance to buy out their ownership stake in the company in the case of your passing. By doing this, you can be certain that your family and business partners will be financially taken care of and that operations will go on as usual.
When you have a mortgage
It's vital to obtain enough life insurance if you have a mortgage so that your estate will be able to pay off the remaining sum of the loan in the event of your passing. This will prevent the debt from falling on your loved ones and become a burden they have to carry.
When you have private loans or other debts
Life insurance can be a useful resource if you are battling with a significant amount of debt. The death benefit from your life insurance policy might be utilized to settle your debts in the event of your untimely death.
Since private student loans cannot be discharged in bankruptcy, this can be very helpful if you have them as well. Do note that for federal student loans, they get canceled if you pass away.
When you are vulnerable to an illness
Getting life insurance becomes especially necessary if you are aware of the medical history in your family. Despite the fact that no one can foretell the future, having a policy in place will make you feel more secure in case some yet-to-be-formed or diagnosed illness is actually present in your genetic makeup.
However, keep in mind that a family history of disease can raise questions regarding the need for life insurance. You can be deemed an applicant that's high risk if you have a parent or grandparent who has battled a major illness.
You might have to pay more for your life insurance policy as a result, or you might not be eligible for coverage at all. However, be sure to apply and ascertain whether this is true for your particular circumstance.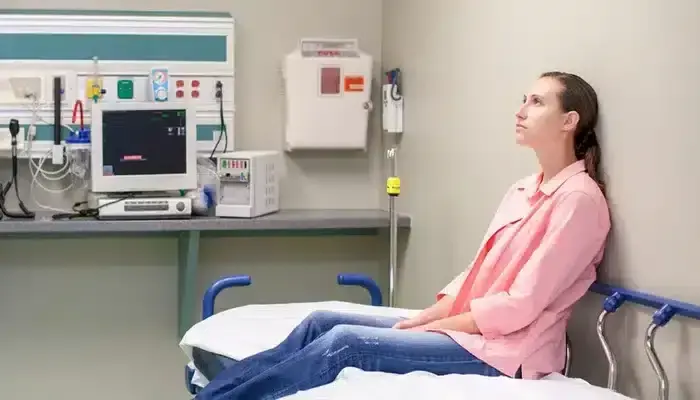 When you're just trying to be helpful and a good person
It's still a smart idea to purchase life insurance even if you don't pass any of the aforementioned life milestones or stages because it's the right and helpful thing to do.
It can be relatively inexpensive if you purchase life insurance while you are still healthy and young, and it's a terrific method to safeguard your loved ones if something were to happen to you.
When the insured person dies, the financial product pays out a one-time sum of money known as the death benefit to certain dependents. Life insurance tries to lessen any financial hardship that could result from the deceased person's inability to produce an income in the future, as well as from any unpaid debts or other responsibilities that must be met.
A term-life insurance policy is only fixed for a specific number of years, so if you want to buy a permanent insurance policy with a cash value, you need to own it for long enough for the cash benefit to increase. Each person's family and financial situation, as well as the best moment to purchase life insurance, are unique.
In general, life insurance is required if you have debt that will continue to be paid after your death or if other people depend on your income.
However, the cost of life insurance increases with age. A 21-year-old who is in good health and does not smoke will pay less than someone who is in the same condition but is 21 years older. Not only is life insurance more expensive if you wait too long to buy it, but it may also be more difficult to get an insurance underwriter to accept the policy.
When Should You Get Life Insurance: Why Earlier Is Better
The earlier you purchase life insurance, the better, from a timing standpoint. Again, this is true because of your eligibility for cheaper premiums at a younger age. Moreover, as you age, you can experience health issues that raise the cost of your insurance or make you ineligible for coverage.
The purchase of life insurance is often delayed by younger individuals who still prioritize other things like self-gratification, travel, and parties, or those who have to deal with student loan debt, vehicle payments, and mortgages.
As important as it is to pay off current debt, though, delaying retirement savings and failing to purchase life insurance when one is young can have serious financial repercussions. It should be bought as soon as possible.
When Should You Get Life Insurance: The Cost of Biding Your Time
It can be expensive to put off getting life insurance when you're young. For a healthy guy who's 30 years old, the average annual cost of a 20-year level term policy with a face value of $250,000 is around $214. The insurance cost for a 40-year-old male, however, is around $486 per year on average. Delaying the purchase by a decade will result in a $2,720 overall cost over the duration of the insurance plan.
Furthermore, delaying the purchase of life insurance may have a negative impact on the likelihood of success. As a person ages, medical issues have a higher likelihood of appearing whether you like it or not. If you led a terrible lifestyle when you were younger, there is a high probability that it'll reflect in your health condition now that you're not as physically strong and immune to sicknesses anymore.
When Should You Get Life Insurance: Final Thoughts
The cost of life insurance increases with the amount of time you wait to purchase it. Furthermore, if you wait, your health may worsen, making it possible that you won't be able to get some types of life insurance at that time. Depending on your family situation, financial situation, and other factors, you should decide when to purchase life insurance. However, life insurance costs are typically lower while you are young.
A term life insurance policy might provide your family with a financial safety net if money is tight. If you get permanent life insurance, the cash-value portion of the policy will have time to increase if you own it for a long period. So assessing your own needs is the most important part of determining when should you get life insurance.
Pained by financial indecision? Want to invest with Adam?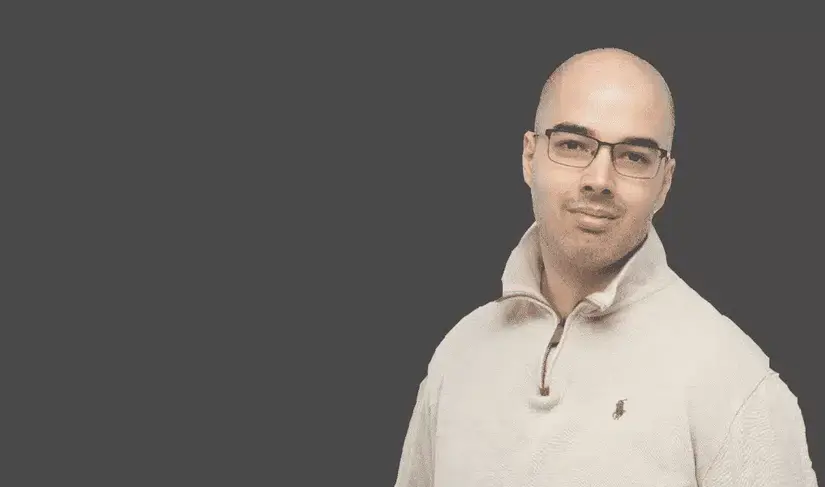 Adam is an internationally recognised author on financial matters, with over 584.2 million answers views on Quora.com and a widely sold book on Amazon and a contributor on Forbes.