Knowing the best Caribbean islands for expats is important for those looking to reside and start a new life on one of these islands.
These Caribbean islands are known for their tropical climate, stunningly gorgeous white sandy beaches, clear blue sea water, and friendly and hospitable locals.
Whether you've never been to one of the Caribbean islands or you have been, knowing the best Caribbean islands for expats can make a huge difference in your decision on which island you'll reside on in the future.
In this blog, we will take a closer look at 10 of the best Caribbean islands to live in for expats.
If you are looking to invest as an expat or high-net-worth individual, which is what I specialize in, you can email me (advice@adamfayed.com) or WhatsApp (+44-7393-450-837).
What are the top 10 best Caribbean Islands for expats?
St. Barths
The French island of Saint-Barthélemy, also known as St. Barths, is well known for being a playground for the famous and wealthy. With zero murders and below-average rates of criminal and property crime, it is considered one of the safest Caribbean islands to live in.
Visitors are more at risk from the sun and mosquitoes than from local criminals, therefore St. Barts is the perfect place to go if you want to have a peaceful stay in the Caribbean as an expat. You can even leave your house and car unlocked, as many residents do because it is so safe.
It is not surprising that St. Barts is among the best Caribbean islands for expats in the Caribbean given that it is the most exclusive and expensive island in the region. This is partly because St. Barts was developed primarily to meet the wants of wealthy tourists.
Anguila
Anguilla has always been one of the best Caribbean islands for expats. Anguilla has grown rapidly in recent years as shown by the emergence of posh hotels and exclusive villa resorts.
While the rich and famous frequently visit Anguilla, a British Overseas Territory, it has retained its laid-back appeal and beautiful Caribbean beaches. Along the coast, there are kilometers of beaches with fine, white sand as well as countless, boat-accessible bays.
Given how infrequent crimes against tourists are in Anguilla, police officers there are not likely to become anxious about them. Crime rates in Anguilla are among the lowest in the Caribbean, as reported by the US Department of State.
Barbados
Barbados is a sovereign member of the British Commonwealth and is regarded as one of the best Caribbean islands for expats to live in. Also, it is considered that the residents are some of the friendliest in the entire Caribbean.
The island's economy is heavily reliant on the tourism sector. This island hosts about 1 million visitors a year.
See marine reserves, expansive floral gardens, appealing fauna, strange caverns, and other Barbados attractions. Traveling to Bridgetown, the picturesque island's capital and a UNESCO World Heritage Site is recommended.
Barbados is typically a safe location to stay, but there are a few things to be wary of, according to the US Department of State. For instance, Barbados strictly enforces its ban on the wearing of any form of disguised clothes.
The most frequent sort of crime that tourists see is petty theft; group travel and avoiding nighttime excursions are effective ways to avoid these problems. You can reduce your risk of being robbed by exercising caution and staying away from highly crowded areas.
Cayman Islands
The Cayman Islands are among the best Caribbean islands for expats thanks to their stable economy, economic success, and strict firearm laws. The area is made up of three distinct islands that are located west of Jamaica.
Both the most gorgeous beaches in the Caribbean and some of the most expensive vacation accommodations can be found here. And since there is a strict firearm law, the Cayman Islands are among the safest in the Caribbean Sea.
The Cayman Islands is a relatively safe location for expats, according to the US Department of State, with few crimes that directly affect tourists. While robberies can happen infrequently, we advise you to keep your windows and doors closed at all times.
Antigua and Barbuda
The "Land of 365 Beaches" refers to Antigua and Barbuda, a sovereign state in the Americas and British Commonwealth. These islands are home to vibrantly painted structures, breathtaking beaches, and active harbors.
Also, it offers several wonderful family-friendly resorts and a brand-new airport. A restored sugar plantation, a children's museum, and an inflatable water park are all also nearby.
Although the resorts in this area range in price from affordable to shockingly expensive, the scenery is breathtaking and flight deals are frequently available.
The availability of top-notch schools, the low crime rate, and the kindness of the locals are all advantages of residing as an expat in this one of the safest Caribbean islands.
When you live here, you'll have access to some of the best beaches in the world. There are many different cuisines available in the beautiful restaurants.
Antigua and Barbuda is not typically seen as an island with a high-risk factor for tourists, although small crime rates do rise during the July carnival. It is urged that people avoid going to isolated beaches at night, avoid flaunting their luxury, and avoid leaving valuables in plain sight in their homes, cars, or unattended on the beach.
The Virgin Islands
The Virgin Islands are also one of the best Caribbean islands for expats and it is renowned for its gorgeous national parks, azure waters, and breathtaking beaches. Over 90 tiny islands, islets, cays, and rocks make up the Virgin Islands, a group in the West Indies that is located 40 to 50 miles east of Puerto Rico.
St. Croix, St. Thomas, and St. John are just a few of the stunning islands that make up the U.S. Virgin Islands, which are among the most beautiful islands in the Caribbean. These islands hold a unique place in the hearts of sailors.
Tourists from all over the world visit the Virgin Islands to stopover between cruise ports and boating centers because they are also well-known boating destinations.
The Virgin Islands have very low crime rates because of the harsh penalties for a crime there. Even so, staying safe while on vacation may frequently be accomplished by leaving your most pricey belongings at home and avoiding crowded areas.
Bonaire
One of the top shore diving locations in the world is Bonaire, which is located in the southern Caribbean. And merits the moniker "diver's paradise" in every way, making it one of the best Caribbean islands for expats.
The religious and holiday celebrations that Bonaire's diverse population has passed down to the island nation are the foundation of its culture and traditions, which you will undoubtedly encounter when traveling on the island.
If the island's citizens see you stroll around the island, there's a good possibility that the welcoming people of Bonaire are checking to see whether you're lost or in need of assistance. The friendly Bonaireans are one of the reasons why Bonaire is regarded as one of the safest Caribbean islands.
The three ABC islands are also the southernmost portion of the Caribbean and haven't been hit by a hurricane in decades, so if you're worried about that, they might be a good alternative for you to travel to during hurricane season (June through December).
Guadeloupe
Guadeloupe, a group of French-controlled islands, is home to some of the Caribbean's most breathtaking black-sand beaches and bright dark-green forests.
Moreover, it is a tropical location that is quite safe, with petty thievery being the main cause of crime.
The crime rate is low on this island, and most visitors have no issues, making it one of the best Caribbean islands for expats. Nonetheless, minor crimes like thefts can happen anywhere there are tourists. Keep your valuables out of sight and be always on the lookout for threats to your safety.
Turks and Caicos
Due to their soft sand beaches, calm waters, and pleasant temperatures all year round, the Turks and Caicos are highly popular with families. And an annual 650,000 cruise ship passengers visit the Grand Turk cruise port, and 500,000 tourists arrive by plane.
You should avoid leaving your resort or hotel at night if you intend to visit Turks & Caicos. Booking a room at a well-known hotel as opposed to an isolated villa or cabin is also a wise decision.
And because of the dispersed character of this terrain limits access to medical treatment and police services, which significantly raises crime rates. So, it should not be surprising that the government places a high focus on preserving the tourism sector, making it one of the safest islands in the Caribbean for expats.
Montserrat
Montserrat, a British territory in the Leeward Islands, is known as "The Emerald Isle of the Caribbean" and is regarded as one of the safest islands in the Caribbean due to its geography and cultural legacy, especially for expats.
Montserrat is also much safer than major tourist locations due to its low annual visitor which generally only gets 20,000 tourists a year, making it one of the most peaceful tropical islands. As a result, violent crimes are very uncommon, with property theft being the most frequent type of crime.
However, the Soufrière Hills volcano on this island is still active. As a result, travelers should be ready to leave Montserrat if an eruption occurs.
What is the safest Island in the Caribbean?
The safest Caribbean island is St. Barts. One of the islands or locations in the world with a murder rate of 0 percent is St. Barts. It also boasts a crime rate that is below average. It is now regarded as a playground for the wealthy and famous due to its attractive surroundings, which have made it a choice for opulent resorts and vacation experiences, making the island crime free because of a low number of visitors.
What is the most dangerous Caribbean Island?
By far, Haiti poses the greatest risk to U.S. tourists who are kidnapped for ransom. In addition to armed robberies, reports of riots, attacks on convoys, and other violent occurrences are frequent in Haiti. Families have had to contribute thousands of dollars to the rescue of their loved ones.
What is the most expensive Caribbean Island to live in?
The most costly Caribbean island to reside on is Musha Cay, Bahamas. In actuality, there is a minimum 5-night stay requirement and rates range from $50,000 per night for 1 to 12 persons. With white sand beaches and crystalline waters, the island is breathtakingly gorgeous.
What is the cheapest Caribbean island to live in?
Belize is one of the cheapest Caribbean havens, and a couple might get by on US$2,000 a month. It is also a haven for birds and insects and the only nation in the world with a jaguar reserve. According to conservationists, this area is home to approximately 500 different bird and fish species.
What is the most visited Caribbean Island?
The Caribbean island with the most visitors is the Dominican Republic. A total of 4,994,309 overnight visitors were on this island in 2021. The Dominican Republic is a well-liked holiday destination for travelers looking for a dream vacation, lots of outdoor adventure, and a hint of colonial heritage because of its endless white-sand beaches.
What is the friendliest Caribbean island?
It is said that Puerto Rico has the friendliest locals. Puerto Ricans are vibrant, sociable, cheerful, and very hospitable. Despite being a thickly populated area, its pleasant and welcoming way of life is legendary. Although the country is heavily Catholic, Puerto Rico hosts the largest pride festival in the Caribbean, making it an incredibly inclusive nation.
Conclusion
In conclusion, living on the best Caribbean islands for expats can be a fascinating and life-changing experience. It is challenging for a person or family to choose where to live given the vast number of islands in the Caribbean.
For every aspirant who wants to reside on one of the Caribbean islands, it is right and just that safety is prioritized before relocating.
Living in a safe and secure environment as an expat is a prudent choice you'll make whether you're seeking a place to retire or raise a family.
Pained by financial indecision? Want to invest with Adam?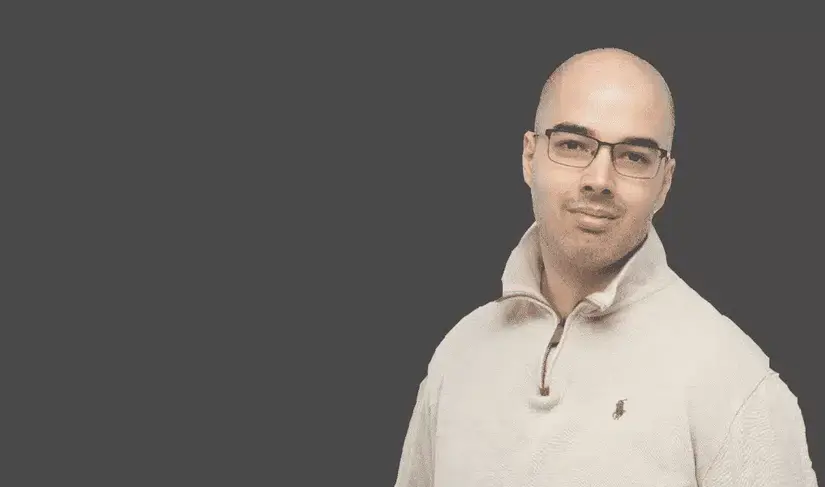 Adam is an internationally recognised author on financial matters, with over 668.8 million answer views on Quora.com, a widely sold book on Amazon, and a contributor on Forbes.
Tags
best caribbean island
,
best caribbean islands for expats
,
best counry in caribbean
,
best place in caribbean
,
caribbean for expats
,
cheapest island in caribbean
,
expat-friendly caribbean island
,
expats in caribbean
,
expensive caribbean island
,
friendliest caribbean island
,
living in caribbean
,
most visited caribbean island
,
safest island in caribbean