How To Retire In Jamaica
If you are looking to invest as an expat or high-net-worth individual, which is what I specialize in, you can email me (advice@adamfayed.com) or WhatsApp (+44-7393-450-837).
Introduction
It is not surprising that many individuals want to retire in Jamaica.
Anybody who has enjoyed Jamaica's beaches, rich vegetation, and pleasant climate might understand the allure of spending their senior years there.
Nonetheless, there is no disputing that Jamaica lacks a lot of the facilities and resources seen in a more industrialized nation like Spain or Switzerland.
These are some things to consider if you plan to retire in Jamaica. When you research destinations to retire in, think about consulting a financial planner.
Advantages of Retiring in Jamaica
Jamaican People
Tourists who have travelled to Jamaica frequently remark on how kind the people are. On the whole, islanders are relaxed people.
Jamaican Food
One of Jamaica's main attractions is its cuisine, which includes the country's traditional delicacies. Jamaican cuisine includes a wide variety of seafood meals, jerk chicken, and side dishes like bammy that are as unique and varied as Bob Marley's reggae music.
Reggae Music in Jamaica
Jamaica, where entertainment never stops, is where reggae first emerged.
Beaches and Day Trips in Jamaica
Being an island gives you access to several beaches and a relaxed way of life.
Low Cost of Living in Jamaica
This is an obvious advantage, which will be made clear in the portion of this article's discussion of the cost of living in Jamaica.
Disadvantages of Retiring in Jamaica
Crime Rates in Jamaica
Due to the poor quality of Jamaica's educational system and its low employment rates, some sections of the country are more prone to experience greater levels of crime.
So, you should thoroughly examine if the location is dangerous and whether there are violent places nearby before deciding where to relocate to Jamaica.
Moving back to the neighbourhood where you were born is also not recommended, especially if you are an elderly person. Most of the time, the people you were close to no longer reside in that location, which might cause isolation.
Go to a place that is at least somewhat developed. You won't lose all the conveniences to which you have grown used in this way.
Power Interruptions in Jamaica
Power outages may happen everywhere and average 8 per year. Often, extreme weather events like thunderstorms are what triggers them.
Electricity provider JPS (Jamaican Public Service) has reduced these outages by 30% over the previous year by utilizing smart grid technologies.
Health Insurance in Jamaica
For foreigners living in Jamaica, medical insurance is a major issue.
Since everyone in Jamaica who is a citizen or legal resident is eligible for free medical treatment, the hospitals are frequently crowded with sick people who are unable to go to private practitioners.
Make sure you have at least found one medical insurance provider with a plan you think would be beneficial to you.
Do You Need A Visa To Go To Jamaica?
You don't need a visa if you're an American and want to stay in Jamaica for up to six months. You must seek resident status in order to remain longer.
Your passport, proof that you have enough money to sustain yourself without working, and a duly filled application form, which you may get at the Jamaican consulate, are all required as part of your application.
If you'd like, you may also apply for your resident status while you're still in the US by contacting the Jamaican embassy.
Although many Americans secure retirement permits, doing so isn't a given, thus this strategy is generally the safest one. Do not relocate to Jamaica (or any other nation) for the rest of your life unless you are certain that you will be able to do so legally.
How to Move to Jamaica
While conditions differ from nation to nation, Americans do not need a visa to remain in Jamaica for up to six months. You must apply for resident status if you intend to remain longer.
You'll need your passport and proof of your financial independence to submit your application. It is advisable to apply for resident status at the Jamaican consulate while you are still in your home country because the procedure might take several months.
Also, there is no assurance that the application will be approved, so avoid establishing a life in Jamaica until you are certain of your residency status.
After a minimum of five years of resident in Jamaica, one is qualified to apply for Jamaican citizenship by naturalization. The process of naturalization requires at least two years, and there is a charge of US$350.
Is It Safe To Retire In Jamaica?
The alarming crime rate is one of Jamaica's main deterrents as a retirement location.
The U.S. embassy has issued a travel warning due to dangerous regions in Kingston and Montego Bay: "Violent crimes, such as home invasions, armed robberies, sexual assaults, and homicides, are common."
Also, the advise urges heightened care and notes that law enforcement does not have enough resources to deal with significant criminal situations.
Moreover, it claims that in some sections of both big cities, violent crime such house invasions, armed robberies, homicide, and sexual assault is prevalent.
For expats and tourists to Jamaica, safety is a common but legitimate concern. It is unusual for outsiders to suffer injury in Jamaica because the country's criminal activity mostly targets natives.
Avoid the sketchy areas of town to stay safe in Jamaica. Attempt to live in a gated neighborhood or apartment building, and make sure that sensor lighting, security cameras, and alarm systems are in place.
When out in public, avoid flashing jewelry or other valuables, minimize your nighttime wandering, and use common sense in all circumstances. Installing a car alarm, tracker, and maybe having a panic button put by a security firm for further safety are all fantastic ideas.
What Is The Currency In Jamaica?
Even if Jamaica's economy may not be among the most developed, there are certain advantages when comparing currencies. The Jamaican dollar (J$) was adopted by the country when it attained independence in 1962, however, the US dollar is still widely accepted wherever you go.
Although some things, including milk, toiletries, and home goods, are highly expensive and hard to get, the cost of living is low. If you include in your expenses for food, transportation, utilities, and amusement, you can easily live on a monthly budget of about $600-$800.
What Is The Cost Of Living In Jamaica?
By comparing the costs of essential products and services in various nations and localities, economists are able to calculate the cost of living.
According to estimates, Jamaica's cost of living is around 25% lower than that of the United States, while Jamaican rent is about 2/3 as expensive. An individual could require a little about US$700 per month to retire in Jamaica comfortably, without including rent or mortgage.
Jamaica's minimum salary, however, did not rise until April 2022, when it was made US$240 per month. An individual with tertiary education makes, on average, US$670 per month in Jamaica. If you're planning to move to Jamaica to look for work, keep this in mind.
But, you could be able to comfortably retire in Jamaica if you get remittances from home, have a pension from back home, or are able to work remotely for an employer who is located elsewhere.
How Is The Healthcare System In Jamaica?
Sadly, Jamaica's healthcare system is not among the most effective in the Caribbean.
Public hospitals and clinics have subpar facilities and sometimes have long lines since healthcare is provided free of charge to all inhabitants.
If you have a good insurance plan to cover your hospital bills, there are roughly 10 private hospitals located across Jamaica. A regular doctor's visit in Jamaica will cost between $70 and $130, with the variation in price depending on how long the appointment lasts.
Depending on your age and the extent of your coverage, a suitable insurance plan may cost you between $19 to $258 each month. Consider comparing prices for expat health insurance or insurance for foreign nationals.
What Is The Tax Rate For Retirees In Jamaica?
For tax purposes, you are deemed to dwell in Jamaica if you meet any of the following conditions: you spend at least six months there each year; you own a residence there and visit at any time throughout the year; or you travel there for at least three months each year for four straight years.
It's likely that, as long as you maintain your citizenship in the United States, you'll be required to pay taxes in both Jamaica and the United States. A deal between the two nations forbids double taxation. You must still submit both returns every year, though.
If your statutory income in Jamaica exceeds $11,712.18, you will pay 25% in taxes. If it is more than $46,845.72, you will pay 30% in taxes. In general, statutory income is money that hasn't already had Jamaican employer withholding applied to it.
A 30% tax rate applies to any income beyond $46,845.72 dollars. If you spend more than 183 days in the nation during a tax year, you are considered a resident for tax reasons.
As the United States and Jamaica have a tax treaty, there are several exceptions to this rule.
But, if you get Social Security benefits, the Jamaican government will not tax them; instead, much like with a pension from work in the US, you will only be required to pay taxes in the US.
Nonetheless, the U.S. may still impose taxes on it. Second, if you get a pension as a result of work in the United States, such income will be taxed in the United States but not in Jamaica.
How Much Is The Rent in Jamaica?
You'll need to rent a place or buy a house if you intend to stay in Jamaica for an extended period of time. The monthly rent for a studio or a one-bedroom flat will be in the $300–1100 USD range.
A one-worth month's of rent deposit is typically required by landlords. In terms of room, facilities, neighbourhood, and location, prices can vary significantly. More money will be spent on a home if it is near the ocean, in the mountains, or in a gated community with monitored security.
If you are positive that you want to move and want to establish roots, buying your own house is worth the expense. You'll need to contact a mortgage lending organization, like a bank, or have funds on hand.
You will need to demonstrate your ability to pay back the loan, though. An adjustable interest rate mortgage has a maximum term of 40 years and a maximum rate of 8.5%.
A 5% to 10% down payment of the property's sale price is required to get started. A contemporary home in a desirable area currently starts at around US$150,000.
How Much Is The Cost of Utilities In Jamaica?
There will be ongoing monthly expenditures to take into account once you have secured your modest dwelling. They consist of cable, internet, water, power, and maintenance. The majority of these are payable online.
In Jamaica, the cost of a kWh of power for a family is US$0.307 this year. It might go up to 89°F, so you might be tempted to leave the air conditioning on all the time, but doing so can quickly result in a hefty electrical bill.
Depending on how frequently you cook, you may also need to purchase cooking gas on occasion. In Jamaica, portable cylinders are used to transport cooking gas to households rather than pipes.
Where To Eat In Jamaica?
In Jamaica's major cities and towns, food is readily available. Purchase items in supermarkets for convenience's sake, or from wholesalers, street sellers, and marketplaces for potential discounts.
The majority of foodstuffs are subject to a 15% tax, however basic necessities including bread, milk, eggs, locally grown fruits and vegetables, rice, and flour are exempt.
There are numerous well-known American fast food brands, including McDonald's, Burger King, KFC, and Pizza Hut, as well as regional fast food chains, such as Island Grill, in Jamaica.
Throughout the island, there are hundreds of restaurants offering fine dining with a local flavor.
The availability of other cuisines, including Indian, Thai, and Italian, is expanding as more expats create restaurants in Jamaica to provide a flavour of their home countries while making a livelihood.
While many eateries provide delivery options, grocery shops have not yet adopted them.
What Are The Means Of Transportation In Jamaica?
The Jamaica Urban Transport Corporation is a publicly funded, state-run bus company (JUTC). Yet, Kingston, the nation's capital, is the only place where these enormous yellow buses run. With a one-dollar fare, JUTC buses are the least expensive method to travel inside Kingston.
Online bus timetables are available, however they aren't necessarily the most accurate. Minivans, official passenger taxis, and smaller, privately owned buses known as "coasters" are all available on the island.
They follow set routes and have a set fare that changes depending on how far the journey is. While they are more expensive, chartered taxis can take you almost anyplace on the island.
There are bigger coaches, like the Knutsford Express, that can transport you comfortably from city to city. Nonetheless, given the lack of a reliable public transportation system on the island, I would suggest purchasing a car in Jamaica for convenience.
At US$7,000 and higher, you may buy a respectable automobile or rent one. Although the majority of automobiles in Jamaica still run on gasoline, the EV market is expanding. There are many charging stations, although they are usually found in cities. Driving in Jamaica is to the left.
How To Drive In Jamaica
Jamaicans drive on the left side of the road since it is a Commonwealth country, and the country's roadways are badly maintained and in bad shape as a result of neglect.
You should take extreme precaution to avoid driving in Jamaica until you've become used to the local traffic use because of the country's significant amount of potholes, poor road signs, and aggressive local drivers.
Roads are frequently flooded by excessive rain and made impassable, which is another factor you should be aware of. The island of Jamaica has frequent tropical downpours with extreme heat and humidity.
Your driver's license is only going to be good for a short while for Americans. Before going to Jamaica, get an international driving license from your home nation if you want to keep driving.
Before applying for a Jamaican license, which will last you for five years, you will be allowed to drive with this permission for at least a year.
Buses are an alternative if you don't want to drive at all while you live in the country, but they are packed, have fewer routes, and occasionally drive worse than automobiles. Taxis are another option, however occasionally they can demand outrageous rates.
What Infrastructures Are Accessible In Jamaica?
All citizens of Jamaica have access to a free public healthcare system. There are multiple clinics and at least one hospital in every parish, but they range greatly in size and complexity.
Although Kingston and Montego Bay have the biggest and best hospitals, some patients may still need to be transported by air ambulance to the United States for further care. Long wait times at public healthcare institutions are common, which forces some people to seek costly private care.
If you wish to go to Jamaica but have underlying medical issues, keep this in mind. Think about getting thorough overseas health insurance coverage.
If you're moving to Jamaica with children, you have access to a large selection of public and private schooling alternatives.
The Caribbean Examinations Council (CXC) oversees Jamaica's regular high school graduation exams, although foreign-based exams like the SAT, ACT, and IB can be taken there as well.
Last but not least, the road system is pretty excellent in large cities and across the country but becomes less dependable in smaller cities and towns.
How To Do Business and Banking in Jamaica
In Jamaica, opening a bank account might be difficult. Jamaican banks demand proper identity such as a passport, a tax registration number (TRN), a utility bill as evidence of address, two references, documentation of income or work, and of course, a starting deposit.
To transact most business in Jamaica, you'll want a TRN and national insurance system (NIS) card.
Government offices are infamous for having long wait times and being inefficient, although, since the outbreak, there have been significant moves to modernize. It is now possible to do some transactions online.
Final Thoughts
It is really good to retire in Jamaica. With its pristine beaches, kind people, and delectable cuisine, Jamaica is quite tempting. Retirement on the island and enjoying your well-earned pension are ideal.
There are, however, only a few things to bear in mind, as there are in any paradise. Jamaica is the ideal spot for you to unwind and take in the laid-back culture as you age, as long as you are not impacted by the high crime rate and the tropical, humid climate.
Pained by financial indecision? Want to invest with Adam?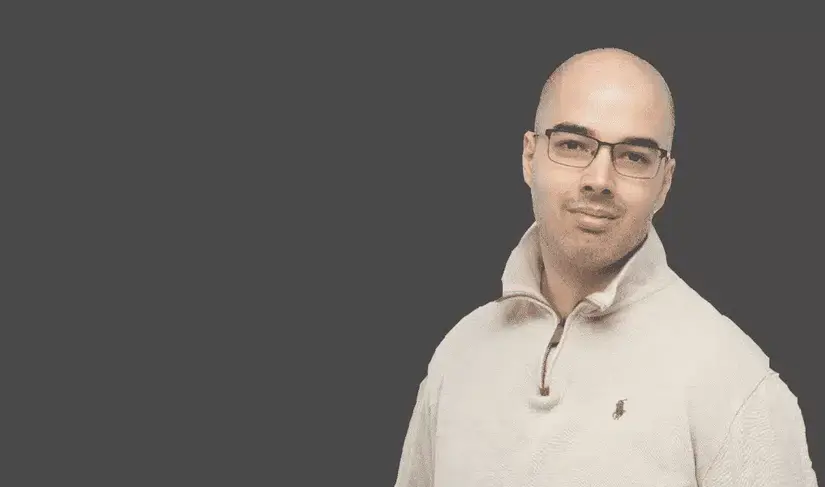 Adam is an internationally recognised author on financial matters, with over 669.2 million answer views on Quora.com, a widely sold book on Amazon, and a contributor on Forbes.