Opening Bank Account in Hong Kong for Foreigners – A Guide
If you are looking to invest as an expat or high-net-worth individual, which is what I specialize in, you can email me (advice@adamfayed.com) or WhatsApp (+44-7393-450-837).
Introduction
We'll walk you through the steps for opening bank account in Hong Kong for foreigners so you can get started right away.
There is a diverse range of both domestic and international financial institutions to choose from in Hong Kong.
Hong Kong Banking Sector Background
According to Bloomberg, Hong Kong's banking center is the second largest in all of Asia, placing it in second place behind Singapore. Meanwhile, Hong Kong is the fourth largest financial center in the world. Large number of overseas financial institutions have established branch offices in Hong Kong.
The financial services sector is widely regarded as one of Hong Kong's most developed economies. There are three distinct categories of financial institutions that make up the nation's banking system. These are licensed, restricted licensed, as well as deposit financial institutions.
According to the laws of Hong Kong, only licensed and restricted licensed financial institutions can legally be referred to as banks. This means that they are permitted to take deposits from members of the general public.
To achieve such goal, only licensed banks are able to accept deposits of any size, whereas restricted license banks are limited in their ability to accept deposits from the general public and are required to do so with a minimum amount, though they have no restrictions on the maturity of the funds.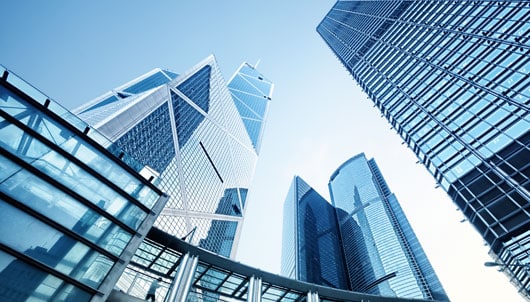 Opening Bank Account in Hong Kong for Foreigners: I am a non-resident; Am I allowed to set up a bank account in the country?
Yes, you are allowed to, but note that banking institutions implement different sets of rules and asks for various paperwork for opening bank account in Hong Kong for foreigners.
On the other hand, in most cases, it is a great deal simpler to do so in Hong Kong as opposed to either Europe or the US. The process can take up to two weeks, but it is extremely unlikely that your application will be rejected.
It is possible to open a bank account in Hong Kong for non-Hong Kong residents, including tourists and foreign nationals working in the territory. In order to legally work in Hong Kong, foreign nationals are required to provide their identification documents as well as a letter of employment sponsorship from their employer. In addition to that, a receipt or invoice serving as proof of residency is going to be necessary.
It is not requisite to be a Hong Kong resident in order to open a bank account in the country; however, you will need to provide proof of address in either Hong Kong or your home country, as well as a completed application form. Your Hong Kong Identity Card or a valid passport is one of the required documents to set up a savings or current bank account as a foreigner.
Even though some financial institutions do allow non-residents to submit an online application for a bank account, this generally just means that the application form can be pre-filled in advance of the actual submission. In order to successfully open a Hong Kong bank account, you will be required to make a personal appearance at the branch of your choosing.
When setting up a personal bank account in Hong Kong, one of the most common and important requirements is that the person opening the account must be physically available in the city and submit the relevant paperwork to the bank face-to-face.
For those using online submissions or mobile apps, both of which utilize facial recognition system and for which photos of the ID will also be offered, this requirement can be fulfilled in a more straightforward manner.
Therefore, business owners or employees who are relocating to Hong Kong for work or business-related reasons should keep in mind that opening bank account in Hong Kong for foreigners will either need them to physically travel to the bank chain or abide by the online procedures, depending on whether or not their preferred bank offers either of these options.
All of Hong Kong's financial institutions offer their customers a debit card that can be used for online banking and cash withdrawals at ATMs. In addition, they may be able to provide mobile banking services, credit cards, and the option of making online payments for bills.
When opening a bank account in Hong Kong for personal use, one of the important steps that must be taken is to choose an account type that is suited to the individual's specific requirements. It is important to be aware that the majority of financial institutions provide standard banking options in addition to advance or premier banking options.
There is no requirement for an initial payment to be made when selecting any of the basic account settings; however, when selecting any of the advance or premier account offerings, a payment of some kind is typically expected to be made right away. The bank is the one that decides the amount that is due, as well as the bank account maintenance fees per month, which are also higher for advance or premier accounts.
Investors who want to start a Hong Kong-based company as a sole proprietor will also need to collaborate with a bank. Sole traders are the simplest form of business that is available. In this scenario, the identity of the creator of the business is not distinguishable from that of the firm itself, which means that the banking options may become a factor.
Opening Bank Account in Hong Kong for Foreigners: Choosing the Right Bank
How would you know which financial institution is right for you in Hong Kong?
Hong Kong is home to around 200 banks hailing from approximately 30 different countries, making it possible for residents and visitors alike to select from an extensive range of options. The branches, particularly those located close to the more international zones, such as Central or Causeway Bay, typically have staff members who can speak English and are able to assist you through the procedure of opening an account.
Opening Bank Account in Hong Kong for Foreigners: Top Banks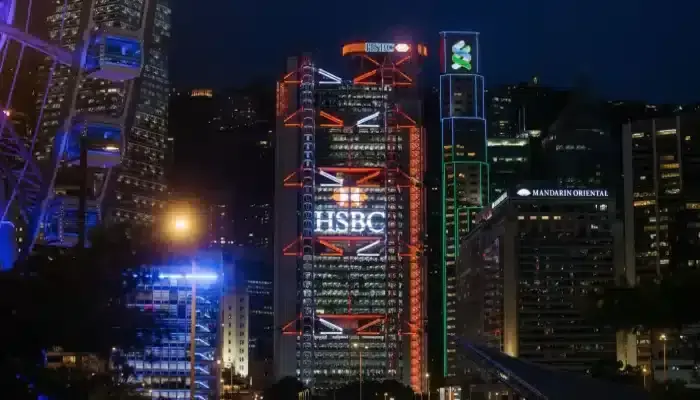 Top banking institutions in Hong Kong Include Bank of China, Bank of East Asia, Citibank, DBS Bank, Hang Seng Bank, HSBC, and Standard Chartered.
Both Bank of East Asia and Citibank are excellent online banking providers in China, while Citibank and Bank of China are also among the top domestic and international banking institutions.
Opening Bank Account in Hong Kong for Foreigners: Credit vs Debit Cards
Which is better for your banking needs?
Acquiring a credit card shouldn't be too difficult, but different types of cards and credit thresholds may have varying requirements concerning your qualifications and the salary you receive per annum.
In most cases, in order to open a credit account, you will also be required to provide documentation demonstrating that you receive a salary, such as a copy of your most recent pay stub or a statement showing your earnings for the preceding few months.
Debit cards, especially those issued by VISA and Mastercard, are not very common in Hong Kong. There is a significant possibility that you will encounter challenges when attempting to pay using such methods, including making payments for the items you purchase through online shopping.
Opening Bank Account in Hong Kong for Foreigners: Paper Checks
To transfer their money, many people in Hong Kong still rely on writing checks, despite the fact that the country's banking system is, on the whole, fairly modern.
Even among different businesses, the use of checks as a method of payment is still commonplace in Hong Kong, in contrast to the situation in many other nations. The check booklet that corresponds to your account will typically be mailed to you by the bank where you have an account. Checks can be used or deposited in Hong Kong without incurring any fees, as is typical in this city.
However, checks are not a method of payment that can be used in retail establishments. E-checks, or electronic checks, are a relatively new payment method that has been adopted by financial institutions in order to circumvent the shortcomings of traditional paper checks.
Opening Bank Account in Hong Kong for Foreigners: Services for Maintaining Financial Accounts
There isn't a single financial institution in Hong Kong that doesn't provide the standard range of services that one would anticipate from an organization with an established reputation on the global stage. In most cases, the English language as well as Chinese are both available for use in the presentation of product details and financial records.
The following are examples of services that are available at virtually all banks:
accounts for both savings and current transactions
accounts in other currencies
regularly scheduled deliveries
methods of transferring money
credit systems
currency exchange
direct debit
insurance services
Cost of Opening Bank Account in Hong Kong for Foreigners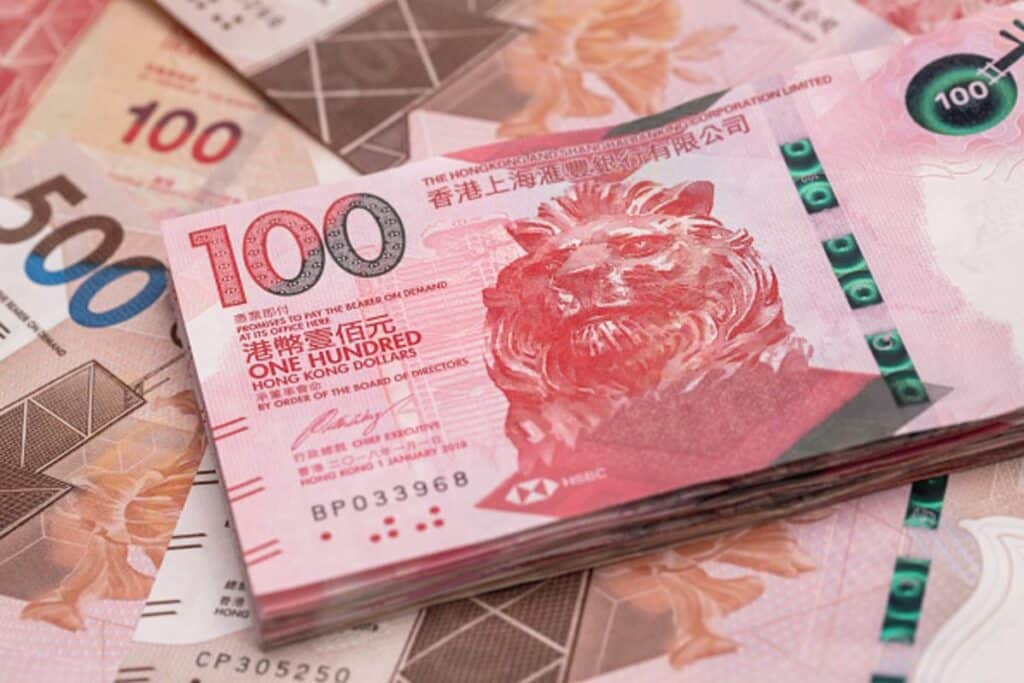 What kinds of fees are typically charged to common bank accounts?
There is a fee associated with the maintenance of an account at the majority of Hong Kong's banks, and it is uncommon to find banks that do not charge these fees.
The monthly fee can range anywhere from 50 to 150 Hong Kong dollars, and it will usually vary depending on the kind of account you hold, in addition to your consistent income or the average balance. The price can go up or down at any time. By keeping a certain amount of funds in your account at all times, you can avoid having to pay the fee in certain circumstances.
Bear in mind that certain accounts could also impose a minimum deposit in order to maintain their status. Both the type of bank account that you want to open and the bank that you decide to use as your financial institution will have an impact on the process.
The minimum opening deposit required by some savings accounts is 10 Hong Kong dollars. On the other hand, opening an account with certain financial institutions may require a deposit of 200,000 dollars.
The majority of financial institutions levy additional service fees for a variety of banking transactions, including the closing of an account, the maintenance of an inactive account that has less than a predetermined minimum balance, and the modification of standing orders.
The type of account you have plays a significant role in determining the level of the fee that the bank will assess you if you go overdrawn on your account.
Opening Bank Account in Hong Kong for Foreigners: Banking Options
What kind of banking options do you have available, such as over the phone or online?
The vast majority of Hong Kong banks provide customers with the option to conduct banking transactions over the phone or online, and these services are typically offered at no additional cost to customers. A great many telephone services are available around the clock, every day of the week.
When it comes to making payments for fines or utility bills, you have the option of using either online banking or banking over the phone. You can also conduct banking transactions via mobile device; all you need to do is inquire about the specifics with the financial institution of your choice.
In addition, you have the option of signing up for a regional service known as PPS, which is a bill payments system that is available around the clock and enables you to settle your bills over the phone or via the internet.
To sign up as a customer, you will need to visit any one of the numerous PPS terminals that are spread out across Hong Kong. Check out the PPS website if you need any further clarification on this matter.
There is one minor disadvantage to banking in Hong Kong via telephone or online, and that is the fact that there is a fee associated with transferring money. In most cases, the only way to send or receive money without incurring any additional costs is if both the sender and the recipient have accounts with the same financial institution.
You should budget approximately 200 dollars for the fee associated with an interbank transfer. This is the primary reason that a significant number of foreign residents begin to make use of checks while residing in Hong Kong.
The city of Hong Kong is filled with automated teller machines, which are abbreviated as ATMs. In many cases, they are capable of being used for activities apart from the withdrawal of cash. Paying bills, for instance, or depositing checks or cash are examples of financial transactions.
In Hong Kong, there are three different networks of automated teller machines: ETC, JETCO, and AEON. ETC serves HSBC and Hang Seng Bank, while JETCO serves all other banks. When you make a withdrawal from an ATM that is part of the same network as your own bank, you won't be charged any fees for using that particular ATM. In that case, there is a service fee associated with your purchase.
Opening Bank Account in Hong Kong for Foreigners with a Business
How do you set up a business checking account in Hong Kong's banking system?
It is necessary for the directors, shareholders, beneficial owners, and nominee of a corporation to be physically present in Hong Kong in order to open a corporate bank account there. The opening of a business bank account in Hong Kong will probably take at least two weeks to complete.
In order to open a bank account for a company in Hong Kong, you will need to provide the following documents: a certificate of incorporation or business certificate of registration, the Articles of Association, evidence of the company's business activity, and experience working in the relevant industry.
Invoices, business plans, reference letters, or agreements with suppliers might also be requested by the bank, given that every financial institution has its own set of criteria to satisfy.
Proof of residency, in the form of passports and invoices that are no more than three months old, is required of foreign nationals who are acting in the capacities of shareholders or directors within the company.
Those who wish to set up a bank account in Hong Kong for the purposes of company formation are encouraged to take the steps outlined below into consideration:
Make your selection from the banks
The first thing that needs to be done is to select a bank with which to do business. This decision can be made using a variety of factors, including the general account offer scope, online and mobile offerings, and the bank charges.
Prepare the necessary paperwork
You must have the needed documents for a corporate bank account in Hong Kong. The company's Articles of Association will be required.
Lodging the application
the bank will require all of the company documents (in most cases, for branches, these will be the documents of the parent firm), in addition to the identification documents of the individuals who founded the company or who represent it.
Choose one of the available options
It is possible to obtain preferential pricing, financial assistance, and other features by selecting a certain type of account; we advise taking the time to choose a bank account that seems suitable.
The following is a list of the documentation that needs to be presented in order to open a business bank account in Hong Kong:
copies of company incorporation documents such as the Certificate of Incorporation and/or Articles of Association
initial deposits
identification cards or passports belonging to the company's directors and shareholders
proof of residency for Hong Kong directors, shareholders, or nominee directors
copies of company incorporation documents
There is a possibility that the required documents will vary from one bank to another because of the unique requirements that are imposed by that institution. The initial payment is subject to change, and after the account has been opened, certain financial institutions may give customers a grace period during which they are permitted to make their first deposit.
Companies in Hong Kong that are active in the online sector, more specifically e-commerce businesses, will also be required to open a merchant account. A merchant is a kind of Hong Kong bank account that gives businesses the ability to receive and process payments made using debit and credit cards.
This account can be set up with the same bank as your primary account, or it can be launched with a different bank entirely.
Note that all dollars mentioned in this article are in Hong Kong dollars.
Pained by financial indecision? Want to invest with Adam?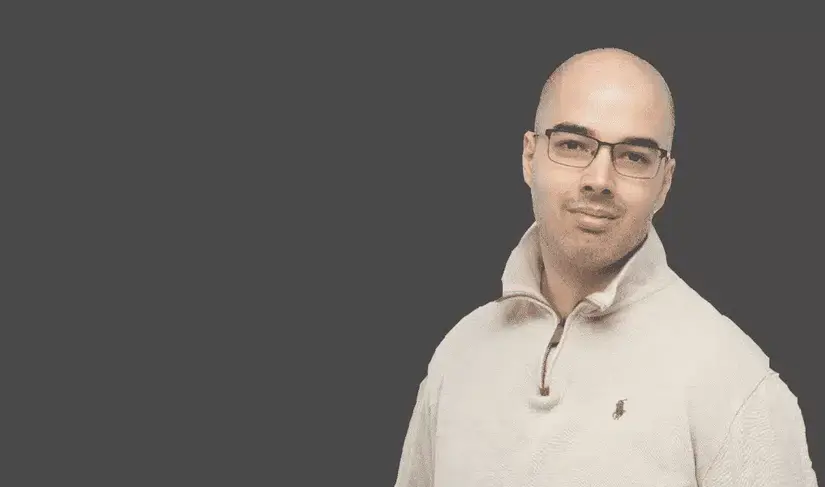 Adam is an internationally recognised author on financial matters, with over 694.5 million answer views on Quora.com, a widely sold book on Amazon, and a contributor on Forbes.