27 Cheapest Caribbean Islands To Live In
If you are looking to invest as an expat or high-net-worth individual, which is what I specialize in, you can email me (advice@adamfayed.com) or WhatsApp (+44-7393-450-837).
Introduction
These are the cheapest Caribbean islands to live in that your financial planner would surely recommend.
One of the most effective methods to counteract this year's increasing flying expenses is to select a more economical location.
There are several Caribbean locations that are only a short flight from the United States that provide sun, beach, and leisure at a cost that won't break the bank.
27 Cheapest Caribbean Islands To Live In
1. Antigua & Barbuda
One of the Caribbean islands that is easier to get to and is popular among the affluent and famous is Antigua.
The resorts here range in price from reasonably priced to startlingly costly, but the location is stunning and airline offers are frequently available.
The island is home to a number of famous people, which says something about the type of travellers who come here. But, there are several inexpensive hotels with excellent evaluations, so it is still a possibility for tourists on a tight budget.
These islands, like Trinidad and Tobago, aren't near to one another, therefore you should pick just one. Also, practically all of the hotels in Barbuda were destroyed by the 2017 hurricanes, thus at this time, everything revolves around Antigua.
2. Aruba
Tropical air on Aruba Island is tempered by trade winds, creating a cold breeze ideal for beach activities. Aruba is well-known for having year-round pleasant weather, which makes it a hotspot for visitor activities.
Another factor drawing tourists to this area is the fact that almost twenty percent of the island is secluded within the Arikok National Park. Visit the area to see how the desert's native plants contend with the tight rocky areas.
The hotels on this island blend a variety of cultures, making it the ideal destination for vacationers with different cultural backgrounds.
3. Barbados
Beautiful beaches and varied natural environment are two of Barbados' most well-known features.
In spite of not being the most economical island compared to other cheapest Caribbean islands to live in, Barbados still offers some excellent housing prices.
Barbados has a variety of attractions to visit, including marine reserves, rich botanical gardens, attractive wildlife, and unusual caverns. It is worthwhile to travel to Bridgetown, the charming island's capital and a UNESCO World Heritage Site.
Barbados is renowned for having inexpensive hotel rates and travel deals. Some of the incredible activities to do in Barbados include swimming with turtles, cruising the Caribbean, discovering Animal Flower Cave, and exploring the rainforests.
4. Bonaire
Despite the fact that this small, largely flat island doesn't have as many beaches as the majority of the Caribbean, Bonaire is a great place to go diving and windsurfing.
With a decent range of cheap houses available, all of this helps to create a more relaxed attitude in Bonaire.
As compared to the adjacent islands of Aruba and Curaçao, where flights to Bonaire are frequently more affordable, those destinations are more well-liked by travellers on a tighter budget.
Furthermore, the three ABC islands are located in the southernmost part of the Caribbean and haven't been affected by a hurricane in decades, so if you're concerned about that, they could be a suitable option for you to visit during hurricane season (June through December).
5. Cancun, Mexico
Cancun is undoubtedly the busiest place in the Caribbean, but it's important to note that it's not an island, so for some individuals, it may not matter.
Greater Cancun, however, also includes the surrounding island of Cozumel, Playa del Carmen, as well as the Riviera Maya region, and other resort communities. As a result, it is a sizable resort community network that is all serviced by a single busy airport.
Cancun is by far the least expensive Caribbean resort and a terrific option for the Spring Break population because of its low-cost flights from practically everywhere and hotels that start at surprisingly low costs.
Although most will feature a pool, it's important to note that the most affordable hotels in Cancun won't be accessible by foot from the beach.
6. Curaçao
Unexpectedly inexpensive is the lesser-known island of Curaçao in the Southern Caribbean. One of the finest Caribbean spots for scuba diving is this Dutch island. Many extremely beautiful beaches may be found there as well.
Curaçao is an affordable exotic location if you're seeking something special. The all-inclusive hotels and resorts available to visitors are less expensive than those in comparable locations.
7. Dominica
Dominica is renowned for having a vast network of public parks and little commercial development.
With its abundance of volcanoes, marine reserves, rain forests, hiking routes, and raging rivers, the Caribbean island was even given the moniker "The Nature Island of the Caribbean."
Dominica would gain immensely from ecotourism and volunteerism in the modern day given that the island was devastated by Hurricane Maria in 2017.
A journey that combines the two is thus something to think about. In Dominica, June, July, and November are the months with the lowest hotel rates.
8. Grenada
This island offers laid-back attitudes and white sand beaches without draining your bank account. Also, tourists to Grenada may stroll through St. George's, the vibrant capital of the island, without paying a cent.
Resting on Grand Anse Beach's stunning white sand will seem enchanted, and nothing will be more enticing. The summer months are ideal for visiting Grenada since they often provide the greatest rates on travel and accommodations and allow for less crowding on the island.
9. Guadeloupe
Guadeloupe, which is still a recognized region of France, is remarkable in that flying there from Paris can occasionally be less expensive than flying there from New York.
That doesn't always apply because during our checks for early 2023, we discovered relatively affordable flights from the United States to Guadeloupe.
In other words, it's an extremely French island that's great for cheap and midrange Europeans, but if you're coming from North America, it might be pricey and challenging to get there if you don't start in the correct place.
If you can find a cheap flight, houses in this area may be an excellent deal.
10. La Romana, Dominican Republic
There are just enough cheap houses in La Romana to make it one of the cheapest Caribbean islands to live in, although the region is mostly renowned for its larger, premium resorts.
The trend was begun by the well-known Casa de Campo Resort, which continues to be nearly entirely a package resort area for the upper class.
If looking for hotels, La Romana is frequently listed alongside Punta Cana. If flying into La Romana is less expensive, you can do so and ride a van to your hotel via the recently constructed roads that connect the two.
In reality, it is virtually always less expensive to fly into Punta Cana Airport, so that is what we did for this entry.
11. Martinique
There are innumerable free attractions in Martinique, such as Les Salines Beach and St. Louis Cathedral. The cost-effectiveness of the region is further enhanced by the street sellers on this lovely Caribbean island.
Compared to other Caribbean islands, Martinique offers visitors the chance to stay in opulent hotels for just under USD 200 a night.
The resorts in Martinique provide delicious restaurants, lovely pools, on-site facilities, and beach access as part of the package.
Nonetheless, it is important to keep in mind that Ste-Anne and Les Trois-Ilets, two of the island's most well-known tourist destinations, are more pricey than other parts of Martinique. This is especially true during the busiest parts of spring and winter.
12. Montego Bay, Jamaica
Visitors can check in faster in Montego Bay than at adjacent Negril or Ocho Rios because it is close to Jamaica's busiest airport. In Jamaica's north shore, there are a lot of huge all-inclusive resorts in this area that range in price from cheap to extremely expensive.
There are several big hotels along the north shore, as well as a few worthwhile activities. The real Montego Bay town, located along the so-called "Hip Strip," is underwhelming, nevertheless.
In other words, travel to Negril if you want to stay at a standalone hotel and sample a variety of local eateries and nightclubs. The bigger resorts are essentially the only draw to Montego Bay.
13. Nassau, Bahamas
Another highly well-liked port of call for cruise ships is Nassau, which is also well-known for Paradise Island, which is home to the renowned Atlantis Resort and Casino complex and is only across the bridge from Nassau.
Most sites provide inexpensive flights, however lodging costs in the Nassau region start in the middle and quickly increase. There is excellent nightlife and shopping here.
Nassau features a reasonably well-developed town center that is surrounded by stores, restaurants, and bars, in part because cruise liners are so popular there.
Flights are cheaper and shorter compared to other Caribbean islands, so even while hotels aren't exactly cheap, this may still be a reasonably priced destination for a lengthy weekend getaway.
14. Negril, Jamaica
The majority of the Western Shore of Jamaica is taken up by the little town of Negril. Negril feels undeveloped in comparison to Montego, but it doesn't change the fact that it's a good place for affordable retirement.
Everyone can afford it due to its undeveloped status. Even though Negril is a little town, there are a ton of things going on there since most people live just seven kilometres from the ocean.
Given the abundance of upscale lodging and dining options here, visitors are spoilt for choice. This place is sure to be enjoyable for tourists that enjoy cliff diving.
15. Ocho Rios, Jamaica
Ocho Rios, which is on the northern coast of Jamaica and is located about 90 minutes east of the Montego Bay Airport, is priced similarly to other destinations.
The nearby waterfalls and other tourist spots can either be crowded or almost vacant due to the port's popularity as a cruise stop.
There are enormous and spectacular resorts, many of which are all-inclusive, between Ocho Rios and Montego Bay.
The town of Ocho Rios, however, is undeveloped, unattractive, and rather unpleasant, consisting mostly of largely identical tourist stores and a few jewelry outlets, much like Montego Bay.
Go to Negril instead of Ocho Rios if you wish to stay in a tiny hotel and explore various eateries and bars along a beach.
To put it another way, Ocho Rios is one of the cheapest Caribbean islands to live in because there are cheap hotels, although lesser than in Montego Bay or Negril.
16. Puerto Rico
No passport is necessary for Americans to visit Puerto Rico because it is a territory of the United States.
Puerto Rico offers some of the greatest undervalued beaches in the Caribbean, in addition to its vibrant and historically significant capital city of San Juan. There are several reasonably priced nonstop flights that go to this location from the United States.
17. Puerto Plata, Dominican Republic
One of the Caribbean's most reasonably priced islands with alternatives for every type of tourist is the Dominican Republic.
You may get excellent prices on resorts in places like Punta Cana, La Romana, and Puerto Plata if you're looking for a luxurious all-inclusive getaway. The Dominican Republic is also relatively accessible by a large number of nonstop flights from the United States.
Puerto Plata, which lies near the Dominican Republic's north coast, is a favorite destination for travelers on a tight budget.
The resort industry is responsible for some of the higher expenditures of vacationing on some islands, and Puerto Plata has managed this sector with care. Some of the most economical hostels with flat prices are concentrated on this island.
Long beaches at Puerto Plata provide visitors a lot of space to explore. Also, there is not a lot of congestion, giving tourists their own place to unwind and take in the cooling coastal breezes.
18. Rincon, Puerto Rico
Come to Rincon on Puerto Rico's west coast if you are an avid surfer who would like to try it out in the Caribbean.
The San Juan region is certainly preferable for others, but surfers like this location and frequently rent local homes rather than staying at the more expensive motels.
Flights to the nearby airport are inexpensive, and it's also not difficult to travel to the occasionally less expensive San Juan airport.
19. Saint Kitts And Nevis
Adventurers seeking inexpensive Caribbean retirement outside of America will find a fantastic one in Saint Kitts and Nevis.
The greater distance, whether travelled by flying or cruising, may be exciting since it allows adventurers more room for exploration. Every visitor should learn about the fascinating history of these islands.
Visitors may enjoy a much-desired trekking experience while drinking drinks on these islands' beautiful rainforests.
20. Saint Lucia
There is no way Saint Lucia, which is frequently promoted as having the perfect balance of land and sea, could not be included in the list of the cheapest Caribbean Islands to live in.
Although this island is a little outside of the United States, its distance from the country does not make it a less desirable alternative for a traveler on a low budget.
The primary draw for tourists to Saint Lucia is its extraordinary sand sanctuaries. It is one of the most popular Caribbean islands due to the affordable prices of the restaurants there.
21. St. Maarten/St. Martin
This island, which is famously divided into two parts—a French portion in the north (Saint Martin) and a Dutch portion in the south (Saint Maarten)—treats itself as a single destination otherwise.
The Dutch airport is where practically all low-cost flights land, and there are also a lot of hotels there that are all in the mid-range price bracket with hardly any in the low-cost level.
The French section naturally has nicer cuisine, but switching between the two is rather simple.
22. Samana, Dominican Republic
Samana boasts a good number of opulent, pricey resorts, but it also offers a wonderful selection of more reasonably priced, basic motels close to the beach.
This is a more recent resort region that is rapidly growing and has a new airport with expanded amenities. The hub of whale watching in the Dominican Republic is Samaná, which also has some gorgeous beaches.
Although there is a tiny airport close by, most guests fly into the larger Santo Domingo Airport and get there by taxi or shuttle, which takes about an hour.
Although though the Samana hotels in this price bracket are not beach resorts, they do have beautiful weather and offer exceptional value for those on a tighter budget.
23. San Juan, Puerto Rico
San Juan is a wonderful option for those on a tight budget because to its low-cost and direct flights from numerous locations, even though its hotel rates start out not as cheap as other cheapest Caribbean islands to live in.
There are a lot of surprisingly inexpensive dining and lodging alternatives in the lovely Old San Juan neighborhood. One of the nicest city beaches in the world may be found amid a lengthy stretch of touristy neighborhoods that begin just next door.
Puerto Rico is a pay-as-you-go location because there aren't many all-inclusive resorts there. San Juan is one of the cheapest Caribbean islands to live in if you're looking for a little culture but don't require endless buffets.
Although while hotels aren't quite as inexpensive, San Juan might be a wonderful option for short-term stays due of affordable flights.
24. The Bahamas
What most people thought about the Bahamas is not accurate. This island has been overhyped by celebrities to the point where it scares off those on a tighter budget. In actuality, even for people with limited incomes, a retirement in the Bahamas is a terrific value.
Finding a low-cost flight from the East Coast to the Bahamas won't be difficult, especially for first-timers, because this is a popular route. Although the hotels on this island are some of the most opulent in the world, that doesn't mean there aren't some affordable accommodations.
The Bahamas really have more budget accommodations than high-end ones. All of the beach resorts offer discounts for stays longer than three nights.
25. Trinidad and Tobago
The majority of the population—roughly 95%—resides on Trinidad, while approximately half the resorts—roughly 50%—are on Tobago. As the islands aren't very near to one another, most tourists only visit one at a time.
Although Tobago is more popular with tourists who visit resorts, Trinidad has somewhat affordable airfares.
Although the hotel markets are also listed individually, the pricing and general variety are relatively comparable and both provide good value.
In other words, unless you expressly want to experience Trinidad's culture (and oil resources), it's definitely best to book on Tobago if you're thinking about making a first visit.
26. U.S. Virgin Islands
St. Croix, St. Thomas, and St. John are just a few of the stunning islands that make up the U.S. Virgin Islands, which are among the most picturesque in the Caribbean. Sailors have a special fondness for these islands.
American visitors do not require a passport to visit because the territories are U.S. possessions. Apart from hotels, which may be on the pricey side and are sometimes farther from the larger cruise ports, there are also a ton of fantastic nonstop travel offers to be had.
27. Varadero, Cuba
American visitors to Cuba were permitted for a few years as part of "cultural tourism," and cruise ships began to come as well. Nonetheless, Americans are still not permitted to legally sunbathe at Varadero, and this situation doesn't appear to be about to alter in the near future through 2023.
Nonetheless, this marketed beachfront area on a confined peninsula is a favourite among Canadians and Europeans. Here, you'll usually find larger all-inclusive resorts designed particularly for package tourists.
In comparison to other Caribbean cities, Varadero is reasonably priced, offers decent value, and has beachfront resort hotels of somewhat high quality. Things will undoubtedly alter significantly once Americans are allowed to travel to Cuba.
Pained by financial indecision? Want to invest with Adam?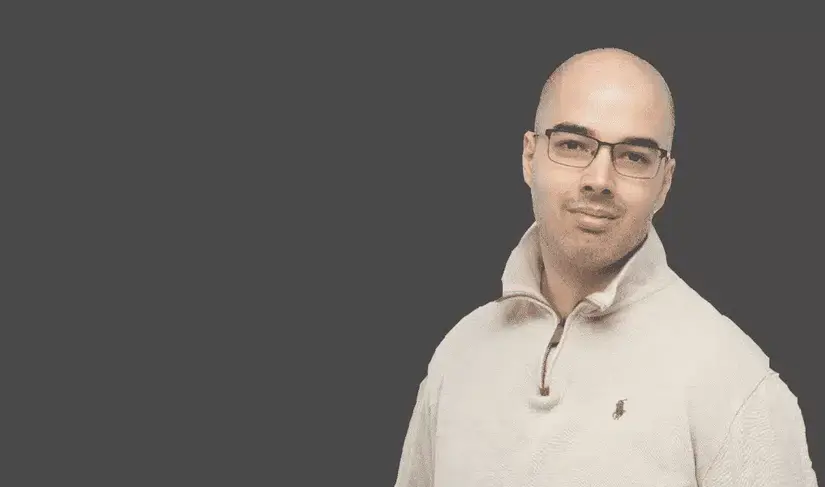 Adam is an internationally recognised author on financial matters, with over 668.8 million answer views on Quora.com, a widely sold book on Amazon, and a contributor on Forbes.