A Guide To Climate Change Investments
If you are looking to invest as an expat or high-net-worth individual, which is what I specialize in, you can email me (advice@adamfayed.com) or WhatsApp (+44-7393-450-837).
Introduction
Here is everything you need to know about climate change investments.
According to the World Health Organization, the greatest health risk to humanity is climate change. Not just the usual suspects, like energy companies or owners of seaside properties, anticipate bearing the burden of climate change.
It includes businesses from a variety of industries, including agriculture, consumer goods, insurance, and even a number of technology companies.
Companies all over the world are investing in a variety of technologies and procedures to "green" their supply chains in an effort to lessen the effects of climate change.
This adjustment could result in direct investments in green energy, but it could also entail significant financial commitments to new greenfield projects.
According to the National Oceanic and Atmospheric Administration, carbon dioxide levels will continue to rise rapidly for decades.
As a result, experts believe that climate change will proceed quickly, creating a feedback loop and a vicious cycle. And while it presents new opportunities for investing in a greener world, this poses significant risks to investments.
What Are Climate Change Investments?
Summer heat waves, widespread droughts, storms, wildfires, and catastrophic floods are just a few of the dramatic effects of human-caused climate change.
Green technology and renewable energy may present lucrative investment opportunities for those who are aware of global environmental changes, though some investors may choose to ignore climate change in their portfolios.
Climate investments are a subset of the environmental, social, and governance (ESG) investment sector, which aims to generate both financial returns and beneficial social outcomes.
Recent years have seen institutional asset managers carve out a larger niche for investors looking for more moral ways to increase their wealth. Investing for the benefit of the planet is one of these activities.
The global environment will be impacted by the complex, multifaceted process of climate change in many different ways.
It poses an existential threat to human society and is largely caused by carbon dioxide and other greenhouse gases produced by agriculture and industry. Globally, numerous governments have made plans to reduce their carbon footprints and cut back on greenhouse gas emissions.
Companies that can switch out carbon-intensive production processes with eco-friendly ones will benefit financially from these plans.
Numerous businesspeople are looking to profit from environmentally friendly technologies as regulations drive up the cost of using fossil fuels. Many institutional investors and mutual funds are concurrently looking to profit from the potential gains in these industries.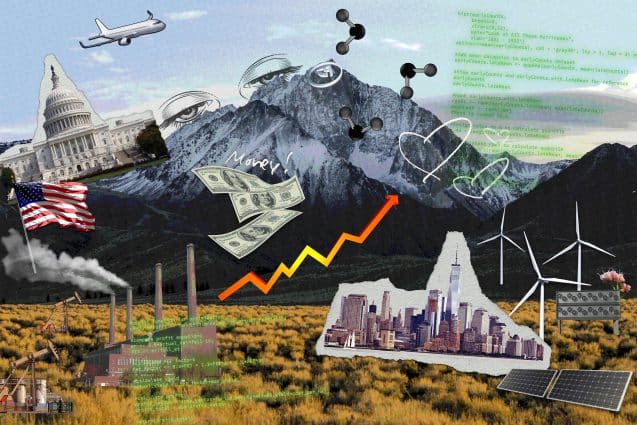 Trends Regarding Climate Change Investments
Investors with a focus on climate change have a variety of options for their thematic portfolios. Investing in renewable energy and working for companies that promote environmental initiatives are two of the most well-known routes.
1. Solar
In order to stop using fossil fuels, renewable energy is essential. Electricity can be produced at a low cost from renewable energy sources like the sun and wind without causing any harmful pollution.
Numerous businesses are looking into fresh approaches to develop and deploy these technologies.
Solar technology is still a promising area in the alternative energy industry if you're willing to enter the market. It's simple to invest in renewable energy by buying stocks in solar panel manufacturers.
In addition to purchasing individual stocks, managed funds like the Guggenheim Solar Fund (TAN) and Market Vectors Solar Energy ETF (KWT) both offer a global diversification.
A number of managers are placing significant bets on the growth of the renewable energy sectors on the institutional front. Funds aimed at the renewable energy industry have been developed by numerous conventional asset managers, including BlackRock and Fidelity.
2. Wind
According to the Office of Energy Efficiency & Renewable Energy, the United States generated approximately 9% of its total net power from wind in 2021. One of the energy sources that is expanding the fastest and is currently the most affordable is wind.
3. Carbon Capture
The goal of carbon capture is to remove the greenhouse gas carbon dioxide from the atmosphere and store it somewhere it can't escape. The Center for Climate and Energy Solutions estimates that about 90% of the carbon dioxide produced by factories and power plants can be captured and used.
4. Biofuels
The two most common biofuels are ethanol and biodiesel, which are made from biomass and are then directly converted into liquid fuels. Other biofuel sources, such as those made from waste, cellulose, and algae, are still being developed.
5. Nuclear
Although a lot of people don't think of nuclear power as a green energy source, it actually emits very little carbon as a byproduct of energy production. According to the U.S., approximately 20% of the electricity produced in a given year in the country comes from nuclear sources. Office of Energy.
6. Geothermal
Since geothermal energy is produced by the Earth, it is a plentiful source of energy but is only occasionally used. For instance, in 2020, this source provided about 31% of the electricity produced in Iceland.
7. Hydropower
Hydropower is the process of using the force of water flows to create energy, which can be done on small scales or large scales, such as major dams. According to the Office of Energy Efficiency & Renewable Energy, hydropower accounted for only 6% of the nation's annual electricity production.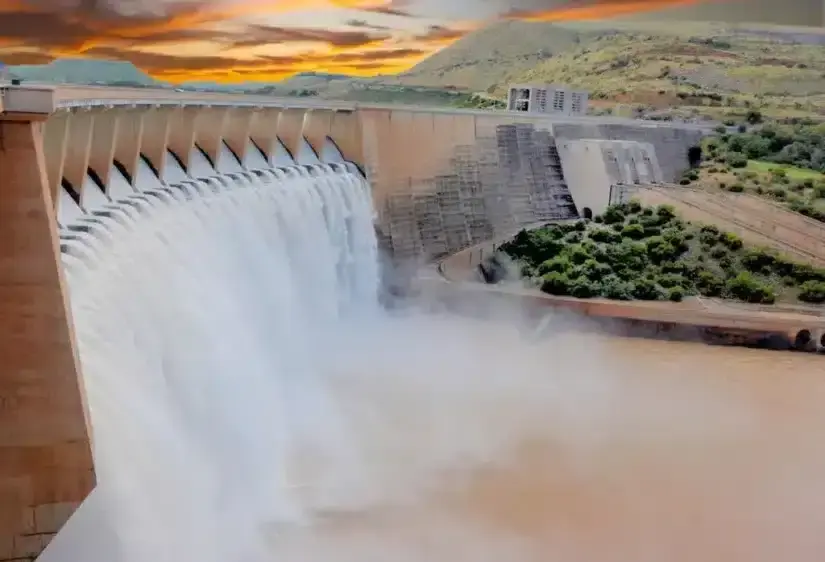 8. Green Initiatives
For a portfolio that aims to combat climate change, investing in businesses that promote green energy can be a great choice.
These are businesses that have made significant investments in low-carbon alternatives to current technologies such as meat substitutes, sustainable materials, electric vehicles, and carbon offsets.
Investments in green initiatives have long been considered to be risky because they frequently result in higher costs than benefits, especially in the short term, due to the high capital investment and complex infrastructure requirements.
Many businesses, however, recognize the long-term advantages of these investments and have taken steps to improve both their own futures and the futures of the environment.
The top international businesses with the best green initiatives are honored by the STOXX Global Climate Change Leaders Index. Best Buy, Ford Motor Company, Microsoft, and Toyota are major players in the STOXX Index.
Avoiding companies with high emissions, such as oil, gas, and chemical firms that depend on crude oil or other hydrocarbons for production, is another aspect of many investors' climate change-focused portfolios.
9. Global Opportunities
Green technology investing has been crucial for many countries around the world. The Frankfurt School and the United Nations jointly published the Global Trends in Renewable Energy Investment 2020 report.
The Environmental Program lists investments made over the previous ten years by country and technology type.
With its investments in renewable energy, China has significantly outpaced the rest of the world. China reported investing $818 billion in renewable energy from 2010 to 2019, outpacing all of Europe ($719 billion) and more than doubling the United States ($392 billion), which came in second.
Returns on Climate Change Investments
In general, those who invest in renewable energy should be patient and broad in their search.
These investments have a stringent evaluation standard: historically, returns on green sector companies have frequently been lower than those in the traditional industries they seek to displace, largely as a result of the additional expenses associated with adhering to ESG criteria.
However, more recent studies and the creation of data-driven measurement tools show that the gap is rapidly closing. Investors should expect long-term rather than immediate results because investments in renewable and green technology can take years to pay off.
Climate Change Investments By The Numbers
The $1.2 trillion Infrastructure Investment and Jobs Act, which was signed into law by the United States, could benefit green businesses. On November 15, 2021, President Joe Biden will take office. It dedicates significant funding—often the largest in American history—toward green initiatives like clean water, public transportation, and renewable/alternative energy sources.
In addition to making significant investments in environmental technologies, the Inflation Reduction Act of 2022 offers tax credits for green energy investments, encourages the construction of green energy supply chains in the United States, and provides incentives for the construction of energy-efficient buildings and electric vehicle charging stations.
By 2026, according to analysts at Bank of America, the market for climate adaptation could grow by a factor of two, to $2 trillion annually.
A 3.2°C increase in global temperature by 2050, according to the insurance giant SwissRe, would wipe out 18% of the world's GDP.
China has significantly outpaced the rest of the world in terms of investments in renewable energy. According to 2020 research by Frankfurt School-UNEP Centre/BNEF, China reported $818 billion in renewable energy investments from 2010 through 2019, surpassing all of Europe with $719 billion and nearly doubling the U.S. in second place with $392 billion.
How The Global Community Is Investing To Combat Climate Change
Investing in climate change can take many different forms, such as creating new energy technologies or discovering new manufacturing procedures that maintain the current standard of goods and services.
Slowing climate change is a complex process with numerous distinct "answers," depending on where you live. This is because the approaches vary by country and each has different needs.
By 2030, the United States has promised to cut emissions by 50–52% below 2005 levels, and it is collaborating with the private sector to promote climate innovation and investment. By the end of 2021, the United States and its G7+ allies agreed to directly support unabated global thermal coal power generation; the agreement went into effect in 2022.
Since January 2020, businesses have announced investments totaling about $100 billion in the production of electric vehicles in the United States, and the federal government of the United States has approved the first commercial-scale offshore wind project.
The European Union formally created plans in July 2021 for how it would achieve its goal of a 55 percent reduction in emissions by 2030 while moving toward climate neutrality in 2050. The EU is working on a variety of technologies, including low-carbon, renewable energy, energy efficiency, and emissions trading systems.
Nigeria is investing in sustainable landscape management in order to slow down desertification among other things because climate change is causing water stress there.
India has worked with the World Bank to launch its first green bond. This will hopefully help in financing sustainable infrastructure and creating a domestic carbon trading market. India is prone to extreme weather conditions, such as floods and droughts.
A Thai bank issued blue bonds to support the development of "climate-smart" technologies and sustainable access to water.
Malawi is incorporating solar energy and a battery system into its energy grid, which primarily relies on hydropower.
Of course, many nations are also pledging to significantly reduce carbon emissions by particular dates, which is encouraging industry to make the necessary investments to meet the targets.
What Impact Has Climate Change Had on Investing?
Although it is difficult to predict how a specific investment will be affected by climate change, the majority of investment types are likely to change for the worse.
For instance, the likelihood that global warming will result in droughts, floods, temperature changes, or changes to the growing season will have an impact on how profitable most types of agriculture are. These modifications will make many industries riskier, raising operating costs all around.
What Are the Best Climate Change Investments?
Alternative transportation, alternative energy, and other green initiatives may become more common as the effects of climate change are felt, according to many experts, even though there are no guarantees when investing.
Cleaner alternatives may become very profitable if regulations are tightened against fossil fuels and other highly polluting technologies.
How Is Investment in Nuclear Energy Being Influenced by Climate Change?
Numerous experts have backed nuclear energy as a low-carbon substitute for fossil fuels, leading to increased funding for nuclear power plants and research.
Nuclear energy is less ideal than other renewable energy sources, according to some environmental scientists, despite being more scalable than other options due to hidden costs and risks.
Final Thoughts
When creating a portfolio for climate change, there are many things to take into account. Hydrocarbons cannot be completely eliminated from the global economy over night, but even a small reduction could have long-term benefits.
Moreover, if these technologies are successful, the businesses that develop them could be very lucrative. It may be profitable to invest in green businesses and energy sources while also helping the environment.
Pained by financial indecision? Want to invest with Adam?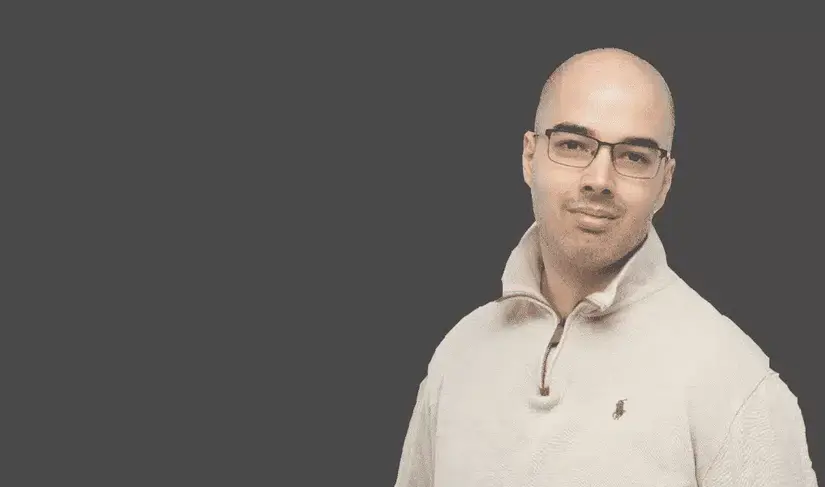 Adam is an internationally recognised author on financial matters, with over 583.2 million answers views on Quora.com and a widely sold book on Amazon and a contributor on Forbes.