The expat guide to living in the Canary Islands: the cost of living, the pros and cons, and some tips about buying property.
If you want to invest as an expat or high-net-worth individual, which is what I specialize in, you can email me (advice@adamfayed.com) or use WhatsApp (+44-7393-450-837).
Introduction
The Canary Islands are located in the Atlantic Ocean off the northwest coast of Africa. The Canaries, made up of seven main islands, are an autonomous region under Spanish rule. This means that they can create their own laws, following many of the same laws found in mainland Spain.
Sun lovers love trips to Las Islas Canarias. But in this guide, we're ignoring their holiday lure to discover what the Canary Islands has to offer expats.
The Canary archipelago is a special economic zone of Spain. This fabulous place, chosen for recreation by many wealthy Europeans, often accepts immigrants. Real estate in the Canary Islands gives the owner the opportunity to obtain a multiple-entry Schengen visa.
Spain in another form
Everyone who first came to the Canaries is surprised that the archipelago legally belongs to Spain. Life in this truly heavenly corner is very different from Spanish. Even time here flows differently: leaving mainland Spain, you must not forget to switch the hands to 60 minutes. back.
Most foreigners also like the amazing Canarian dialect, which is a mixture of Spanish and Portuguese. Since the deep Middle Ages, immigrants from various countries of the world have been peacefully living in the Canary Islands.
Thanks to the domestic media, a common stamp has clearly entrenched in the minds of foreigners: life and recreation in the Canary Islands are so expensive that you should not even dream of going there. In fact, you will have to pay a "round" amount only for air tickets.
Is it worth to move to the Canary Islands?
The Canary Islands are definitely a good place to live if you want all the benefits of living in Europe but with some isolation from the mainland. The islands have long hot summers and short mild winters. In addition, there are eight main islands to choose from, giving you a lot of variety.
If you have ever been in the Canary Islands for a vacation, you are probably familiar with city names as Tenerife, Gran Canaria and Lanzarote. These are the most popular spots with tourists, but you also have the choice between cities like La Palma, La Gomera, El Hierro and La Graciosa.
Whichever island you choose, you can be sure the weather will be great. About 100 km off the African coast, the Canary Islands boast better weather than southern Europe.
In summer, the temperature does not rise above 25 degrees Celsius, while in winter it drops to about 16 degrees. While you won't find scorching highs like the Mediterranean, the Canary Islands benefit from temperatures that stay in the 20s well into October.
In short, the islands are one of the few European destinations with mild weather all year round. Such a mild climate without harsh extremes is considered one of the healthiest climates for us humans.
The Canary Islands are perfect for those who want an active lifestyle. There are four national parks, two of which are UNESCO World Heritage Sites. The rest are biosphere reserves, which should give you some idea of ​​the quality and beauty of the local scenery.
Traveling between the islands is also easy. The Canary Islands Tourist Board has a website dedicated to travel planning and it says you can catch a flight from Lanzarote to La Palma (the two furthest islands) in just 80 minutes. In short, day trips between the islands are never out of the question.
The Canary Islands aren't as famous for their cultural heritage as mainland Spain, but that doesn't mean they aren't devoid of attractions. There are several fine churches and other architectural works. But if that's not your thing, the islands certainly have hundreds of stunning beaches.
Finally, the Canary Islands are home to great food. The Spanish influence is obvious and seafood is very important here. Expect plenty of fresh meats, fruits and vegetables at local markets, and a range of interesting regional wines to wash it all down.
Briefly, life in the Canary Islands comes with everything you could experience during your vacation there. The weather is almost always amazing, the food is great and you will never run out of things to do even if you just spend the day at the beach relaxing!
Is it expensive to live in the Canary Islands?
Living in the Canary Islands is inexpensive. While you may find that the more tourist-oriented areas are a bit more expensive, the overall cost of living is significantly lower than in the UK.
The cost of living in the Canary Islands is cheaper than in the UK, US or Northern Europe. As you might expect, rent is significantly cheaper; You can find a nice apartment in the city center for around £500 a month.
The same goes for buying real estate. The average price per square meter on the main eight islands ranges from £900 (€1,050) to £1,900 (€2,200). You will find refurbishment properties much cheaper, and properties in the countryside will be much cheaper too.
It is important to note that the food is much cheaper and almost always of good quality. While you can shop at the supermarket, there is no shortage of weekly food markets such as meats, fruits, and vegetables.
The cost of utilities is not as low as you would expect. You can expect to pay around £100 (€107) per month for all basic utilities. However, the fact that you won't have big heating bills definitely makes up for it.
One thing that is significantly more expensive in the Canary Islands is internet. You can expect to pay £52 (€60) a month for internet, which will obviously be important for keeping in touch with friends and family at home.
It is also worth considering the speed of the Internet in your chosen location; more densely populated islands will have a better internet connection than smaller, quieter ones.
Of course, there will be many price differences in the Canary Islands. Holiday islands tend to be more expensive in everything from real estate to food prices. Consider looking at accommodation prices on multiple islands if you're not locked into a single destination, as the range may surprise you.
The residence requirements in Spain state that you need €25,560 per year (€2,130 per month) to obtain a residence visa. This will be more than enough for a comfortable life on any Canary Island you choose.
Pros of living in the Canary Islands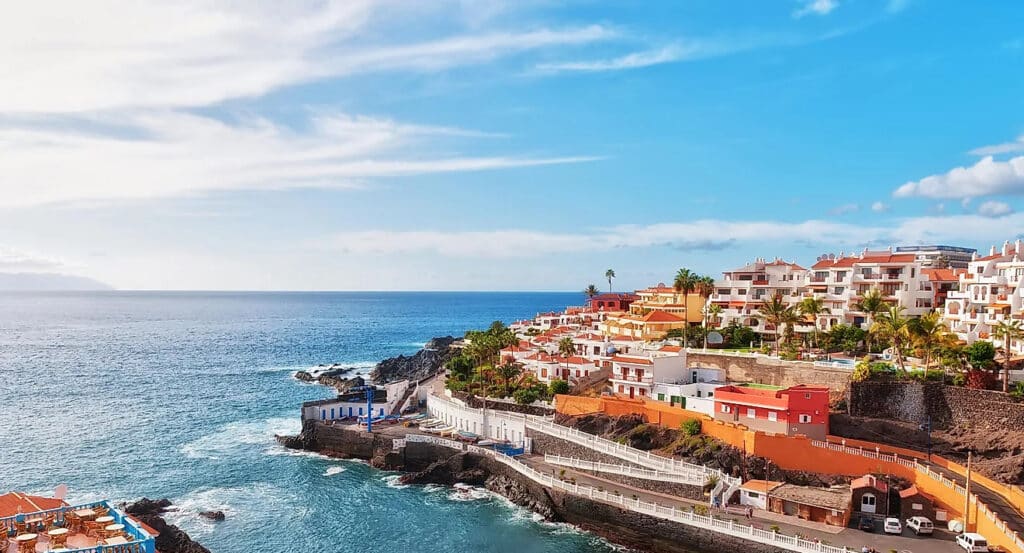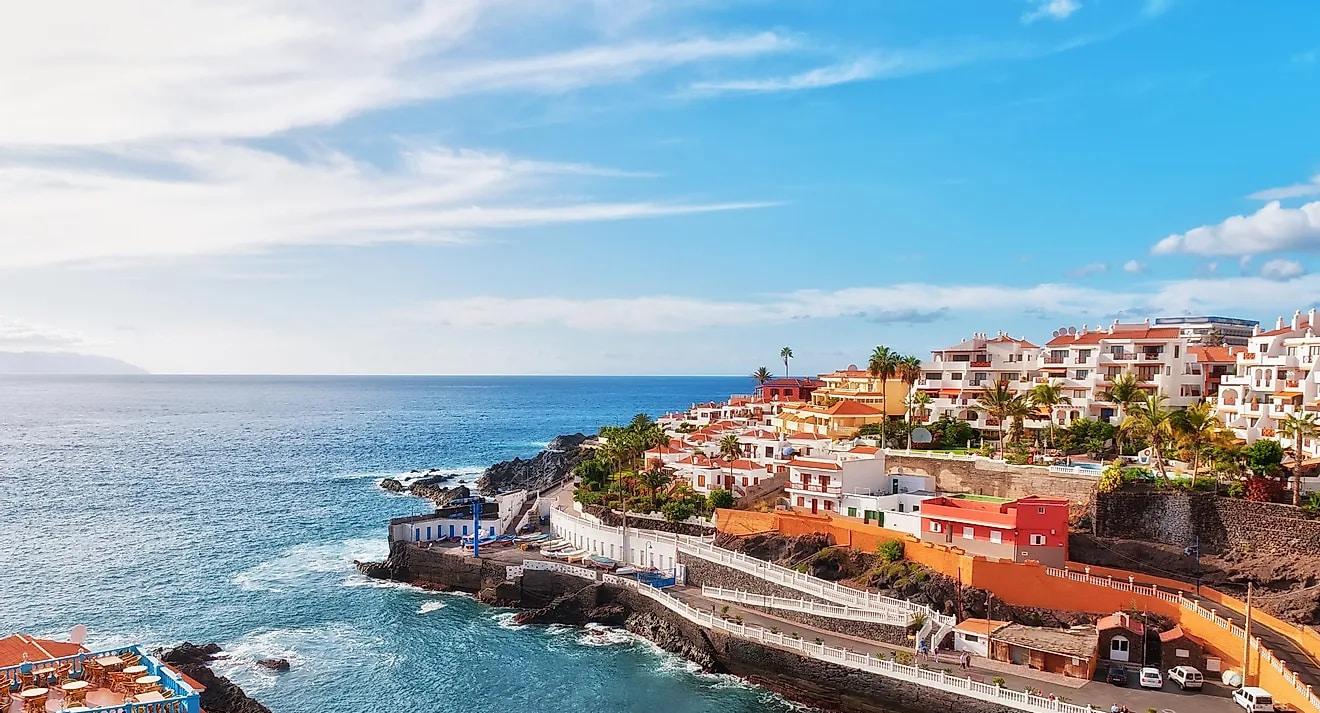 Lots of beaches
Perhaps the most obvious benefit of living on an island is the sheer number of beaches. You'll never be too far away from it, which means it's very easy to arrange an impromptu ride whenever you feel like it. Once you move there, you can spend some time looking for lesser-known gems.
Amazing climate
As mentioned, the Canaries rarely experience what many consider to be cold weather. They benefit from their proximity to Africa and the sea, which results in warm and stable weather. You will find micro-climates at higher altitudes, so make sure you have at least one sweater with you!
Eating out inexpensively
If you have consistently great weather, you'll probably want to visit a lot of great restaurants. Well, you're in luck, as there are plenty of great (and inexpensive) restaurants in the Canary Islands. Obviously, there is plenty of seafood here, but there is also no shortage of meat and vegetarian options.
Traveling is easy
Gasoline prices are low, so owning a car is worth it. Public transport is also inexpensive and traveling between the islands is very easy. There are many planes and ferries, making day trips a breeze.
Top notch healthcare
The Canary Islands are an autonomous region under Spanish rule and Spain is known for its high-quality healthcare. This extends to the Canary Islands as well, especially to places like Tenerife. If you want to access public healthcare, you need to be a resident of Spain, but private facilities are also of very high quality.
Cons of living in the Canary Islands
A lot of tourists
It's no secret that the Canary Islands are very popular among tourists. While this isn't the worst, it does mean that the place is very crowded during the summer and many businesses operate on seasonal schedules. If you are planning to live in the Canary Islands, you will have to put up with the tourist boom.
Life on the island requires adjustments
It may seem obvious, but life on the island requires some adjustment. You can't just get in your car and drive away for the weekend like on the mainland. After a while, some people may find island life a bit claustrophobic.
Slow pace of life
This is not necessarily a disadvantage but may require some adjustment if you come from a dynamically developing country. There is no concept of "now"; the earliest you are likely to receive is within a day or so. After a few months, you still won't notice it as a problem.
Not a lot of high culture
Again, this isn't exactly a downside, but if you want nightly operas and ballets, the Canary Islands just aren't for you. Most of their economy is tourism oriented, so think about bars, restaurants, and weird nightclubs. Concerts do happen, but usually during the summer season and usually only on the main islands.
Expat life in the Canary Islands
As you might expect, the Canaries have a fairly large expat community. Many move there either in retirement or to start a tourism-oriented business. If you're considering moving to the Canary Islands, chances are you won't mind a lot of expats.
Of course, larger islands such as Tenerife, Lanzarote, Gran Canaria and Fuerteventura are more prone to expatriates. Smaller islands like El Hierro and La Gomera have small expat communities, but you can still find people to befriend.
If you want to know more about the expat communities in the Canary Islands before you move, your best bet is to find something like Facebook. There are plenty of expat groups you can join, and people are usually more than happy to share their stories and tips about moving.
For the most authentic Canary Islands experience, you need to stay away from the resort areas. However, tourism is such a large industry that it penetrates even into rural towns. Even if you don't find a vibrant expat community in your area of ​​choice, you shouldn't have too much trouble making friends with the locals, who are usually very welcoming.
Depending on what you really want from your new life in the Canary Islands, some will be better than others. The suggestions below are based on the idea that you won't mind either tourism or a lot of expats. After all, if you did, you could choose much better places than the Canary Islands.
The main difference between the larger islands is how developed and populated they are. If you like the idea of ​​the Canary Islands but want a quieter life, one of the smaller islands is your best bet.
Buying property in the Canary Islands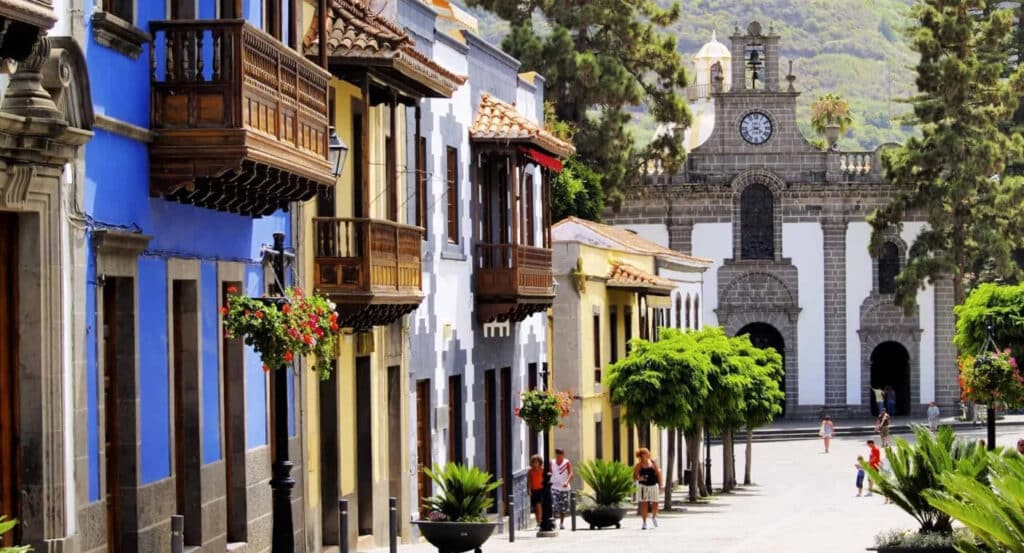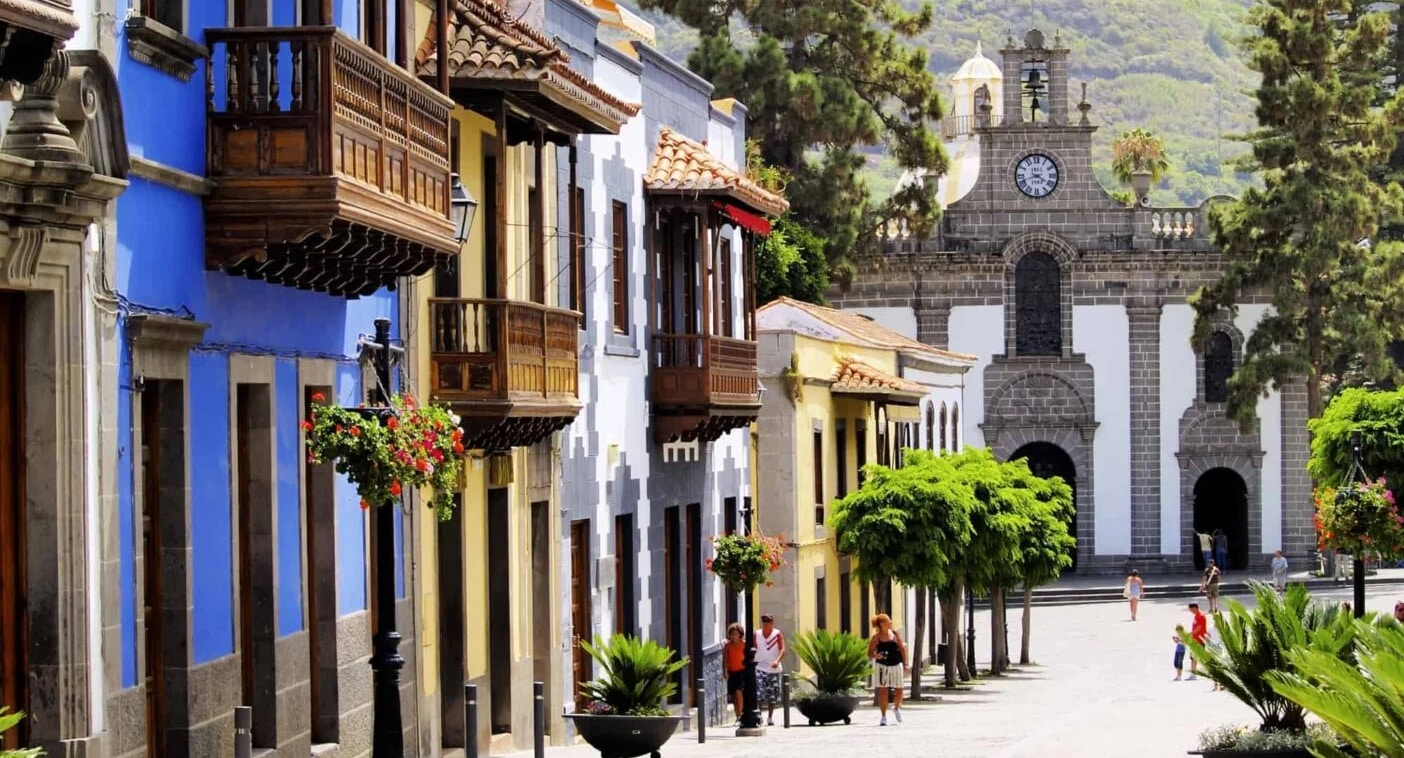 Real estate in the Canary Islands gives the foreign owner a considerable number of advantages. The main advantage is obtaining a multiple-entry Schengen visa. In addition, a person who has a house, apartment or villa in this paradise has the opportunity to profitably invest his capital. The real estate market is actively developing, prices are rising, and over time, an apartment or house can be sold several times more expensive.
You can buy real estate in the Canary Islands both in cash and under a mortgage. You can get a loan in any state bank in Spain. The cost of real estate in the Canary Islands is slightly higher than in Madrid or Andalusia, but lower than in Paris.
Buying property in the Canary Islands as a foreigner requires several steps. The buying process follows the same rules as buying a property in Spain. First, you should seek the help of a real estate agent. They can help you through every step of the buying process, such as finding a property, opening a bank account, hiring a surveyor and notary, and securing your NIE.
NIE (Número de Identificación de Extranjero) is your tax identification number and is used to track all financial and legal activities in the Canary Islands. You will need one of these if you want to buy property as a non-citizen. With a NIE in hand, you can book a property. This is followed by a deposit agreement binding you to the property, and then an agreement to complete the sale.
The Canary Islands are all different and the property they offer is different too. In general, housing prices in the Canary Islands are more affordable than you might think. As of September 2021, the average price per square meter in the Canaries is €1,921 (£1,628). In the UK it's around £3,000 per square meter.
Housing prices fluctuate depending on which island you buy property on and the area of ​​the island you choose. Your real estate agent can help you find the perfect combination of location and property.
Live and work in the Canary Islands
Even someone who is not a Spanish resident can get a job in the Canary Islands. To do this, he will need to obtain a work permit in advance.
Types of work permits
There are 3 types of work permits:
• work in a company for hire;
• temporary job;
• work at your own expense.
In most cases, foreigners are issued a type "B" permit. Having such a permit in hand, a person can work strictly in a specific specialty and only in a certain territory. A person who is not a resident does not have the right to do something else and in another place.
The permit is issued for 12 months. If necessary, it can be extended for another 24 months. If after this period the foreigner decides to continue his activities in the Canaries, he is allowed to work throughout the country. In this case, a type C permit is issued to the foreigner.
It's not easy to get a "C" permit. To do this, the foreigner must find an employer who undertakes to submit an application to the Spanish employment office in a timely manner. An employer can obtain a certificate that allows you to hire a foreigner only if a resident of the country does not apply for a vacancy in his company.
There is another option that is relevant for those who plan to work only for themselves. To do this, the "self-employer" undertakes to issue a type D permit. The validity of such a permit is 12 months. The permit can be extended for another 24 months.
What professions are in demand in the Canary Islands?
The basis of the economy of the Canarian archipelago is tourism. Therefore, those who do not have the opportunity to open their own business, but want to work on one of the islands, should pay attention to vacancies in the service and entertainment sector.
In
In 2022, Canarian employers need:
• qualified reception staff;
• maids;
• bartenders and waiters;
• animators;
• guides;
• sellers;
• surf coaches;
• photographers.
Organization of your business
Anyone who is attracted to life in this fabulous corner can set up their own business here. There is no need to obtain a residence permit or citizenship, since entrepreneurs have the opportunity to open a company, an opportunity in the Canary Islands on a tourist visa. The only required document is the local TIN. It can be obtained upon the acquisition of real estate object.
For the conduct of his business, the foreigner undertakes the founder of an LLC (SL) and specifies the constituent shares. The cost of opening an LLC varies from 1.0 to 3.0 thousand rubles. Euro. It is also necessary to hire an administrator and an accountant who has the right to work on the territory of the application. Income tax is 25 percent and VAT is 7 percent.
It is better to buy not a house, but a small apartment. According to Spanish laws, it is the apartments that are subject to year-round state protection. Also in the Canary Islands, you can easily purchase a plot to build a house or start your own business. The cost of the site today is relatively democratic.
Spanish law strictly controls real estate activities. Therefore, you can buy interesting housing on your own, without annoying intermediaries.
Healthcare in the Canary Islands
If you are not a European citizen and are not working under a legal contract, you must either pay into the Spanish health and social security system or take out private health insurance. Medical care on the island – both private and public – is excellent, and its hospitals have rightfully earned a first-class reputation for quality of service both on the island and in Spain. In place you can find a number of good private hospitals and clinics that are offering first class care.
If you are an EU citizen, younger than retirement age and without a legal employment contract, then you have no access to the Spanish national health care system, except for emergency care with an EU health card issued by each country. Therefore, EU citizens living in the Canary Islands must have private health insurance, but now EU residents can pay to the Spanish National Health Service, and more information can be obtained from an English-speaking lawyer.
If you are an EU citizen over retirement age and plan to live in the Canary Islands, you are entitled to full health insurance under the Spanish National Health System, but you will need to provide confirmation from the Department of Work and Pensions and register it with the Canary Islands Social Security Authority. You will also need a NIE number and proof of residence.
Pained by financial indecision? Want to invest with Adam?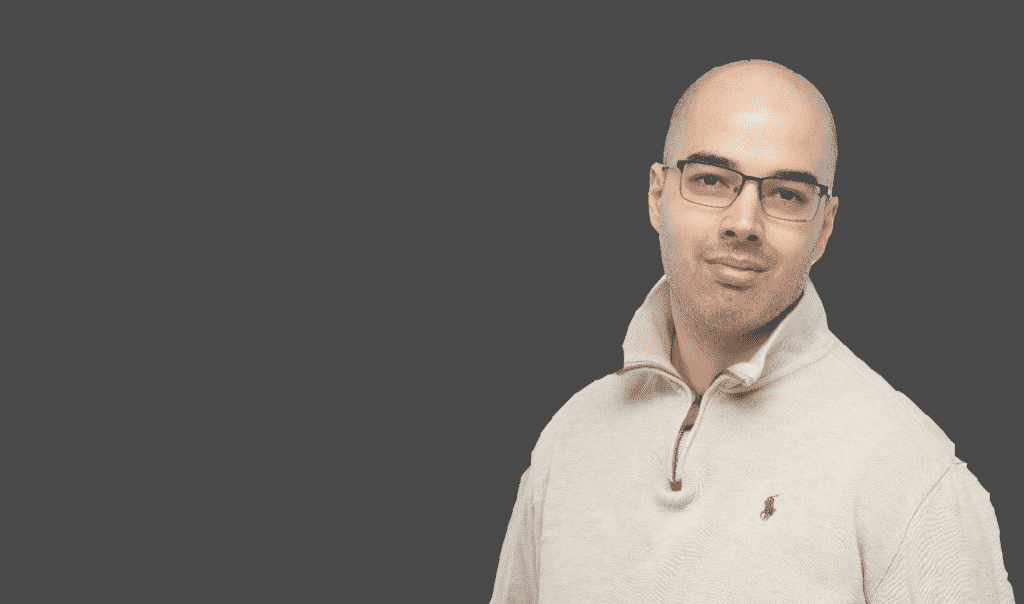 Adam is an internationally recognised author on financial matters, with over 693.5 million answer views on Quora.com, a widely sold book on Amazon, and a contributor on Forbes.