2022 Best Budgeting Apps UK
If you are looking to invest as an expat or high-net-worth individual, which is what I specialize in, you can email me (advice@adamfayed.com) or use WhatsApp (+44-7393-450-837).
Introduction
In this article, we will discuss the best budgeting apps UK. Whether or not you find budgeting to be a quite engaging task, it's an important part of managing your finances well so that you'd know exactly where your money goes to – what eats up most of your funds, which ones are fixed, which ones can be moved around, and how much leftover do you have at the end of a specific period (if there's any).
The good thing is that there are now a lot of apps available that are made to reduce some of the stress associated with budgeting. Below are some of the digital apps that can handle the work for you so you can cross out this task from your to-do list without having to pour over the details in length.
Best Budgeting Apps UK: HyperJar
The best part about this budgeting tool is that it's free to use and is made to make it simpler to plan, share, and spend your money. You can create various Jars (as the name suggests) to divide and organize your money for various uses.
You could divide your Jars, for instance, into categories for bills, food, and kid's clubs. With the Hyperjar card, you may make purchases straight from your wallet or any other Jar, keeping track of where your money has gone. Additionally, there are no costs for using your card overseas. Even a card and app are available for children.
Upsides of HyperJar
No charge
You can divide your money into different jars for savings, bills, and spending.
Expenses abroad without fees
The "H Money" program allows you to lock in cash that you can use at specific retailers and earn a yearly growth rate until you spend it.
Make communal jars to divide expenses or plan joint holidays with family or friends.
There is a card and app for children as well.
Downsides of Hyperjar
You must transfer money into it because it is not a bank account.
To handle your various Jars, you'll need to maintain organization.
In order to use your card, you must first connect it to your wallet or a particular jar.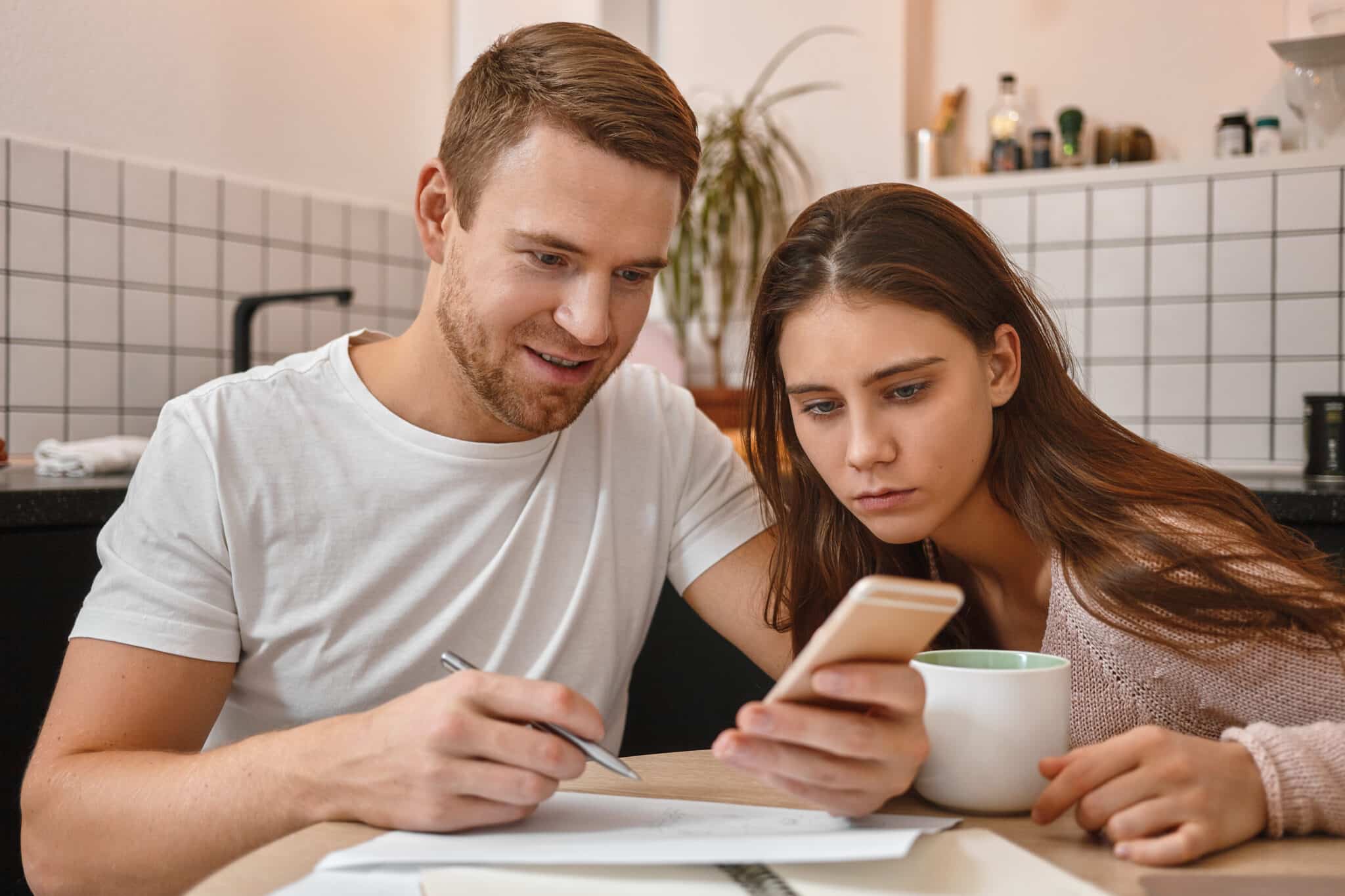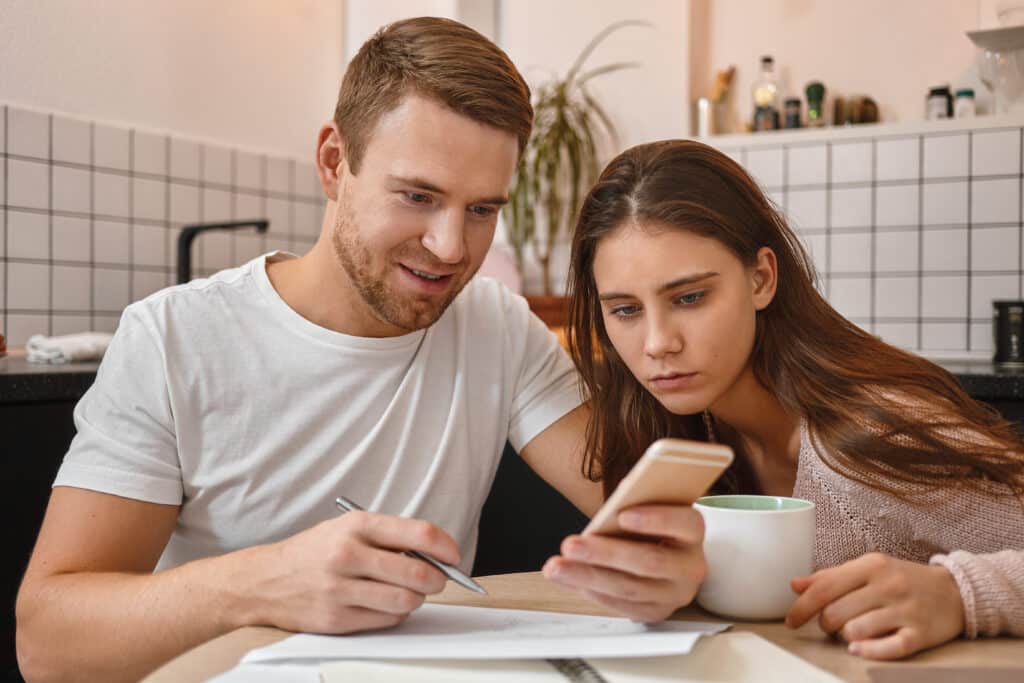 Best Budgeting Apps UK: Emma
The Emma app's basic version is cost-free and functions similarly to its competitors by combining your account data. Emma does put more of an emphasis on classifying transactions and pointing out areas where you're overspending, as well as which bank account is costing you the most in fees.
Emma alerts you to subscriptions you might want to cancel and notifies you if any of the category spending caps you set are exceeded. It does, however, offer fewer images and month-to-month analyses than some of its competitors. If your provider is compatible with Emma, you can use Emma to link your pension, investments, and cryptocurrency holdings.
Upsides of Emma
Organizing all of your accounts into a single, simple app will make budgeting simpler.
A fashionable app with a variety of budgeting tools
The monthly savings challenge could assist you in setting aside a manageable sum each month.
Has the ability to integrate with all major banks as well as a few newly emerging digital banks.
Monitor the balances of both your crypto accounts and your regular bank accounts.
Downsides of Emma
Lack of a feature for comparing weeks or months, which makes it more challenging to observe changes in purchasing patterns.
Like the majority of budgeting apps, this one is read-only, so you can't currently transfer money between accounts or make payments.
Best Budgeting Apps UK: Money Dashboard
With the use of graphs and tables, this no-cost budgeting app provides you with a comprehensive view of all of your financial information on one dashboard. It can be used to plan your expenditures as well as to establish savings objectives.
You add feeds from every account you have – including current, savings, and credit card accounts – to your dashboard in the app to build the overview, which works via open banking. All of your data is visible, however the software does not allow you to make changes to your accounts. Selling anonymized expenditure statistics to market research companies is how Money Dashboard generates its revenue.
Upsides of Money Dashboard
Having access to all of your accounts in one location without switching between banking websites or applications is ideal for people who use various financial institutions.
Perceptive insights on your spending and budget.
Security on par with banks.
Can support goal-setting and achievement.
Supports 59 vendors, which includes key high street banks.
Downsides of Money Dashboard
The time lag between completing a transaction and seeing it on Money Dashboard may be as much as 4-5 days.
Some people might feel uncomfortable disclosing their internet banking login information.
Your data is used by Money Dashboard to give businesses market research insight. Although one's personally identifiable information is not shared, some users might not be happy with this.
Best Budgeting Apps UK: Wally
You can snap a photo of your receipts or ask Wally to recall recurring payments like your rent, but you'll still need to manually enter on Wally how much money you've spent. The privacy-conscious will appreciate the fact that even if this isn't the quickest approach to create a monthly budget, you don't have to link the app to any of your accounts.
The software uses the information you provide to assist you in creating a budget before informing you of how much is left of it and how much you have spent in each of the categories you've chosen. There is a paid Wally Gold option that offers additional features including a currency converter and personalized budget tools in addition to the basic, free version.
Upsides of Wally
You have complete control over what you put in and how you organize it.
Offers a good selection of budgeting tools
Secure as it isn't linked to your bank account
The app is sleek and appealing.
Downsides of Wally
All of the data must be manually entered, which might take a lot of time.
Some features that permit more flexibility must be purchased.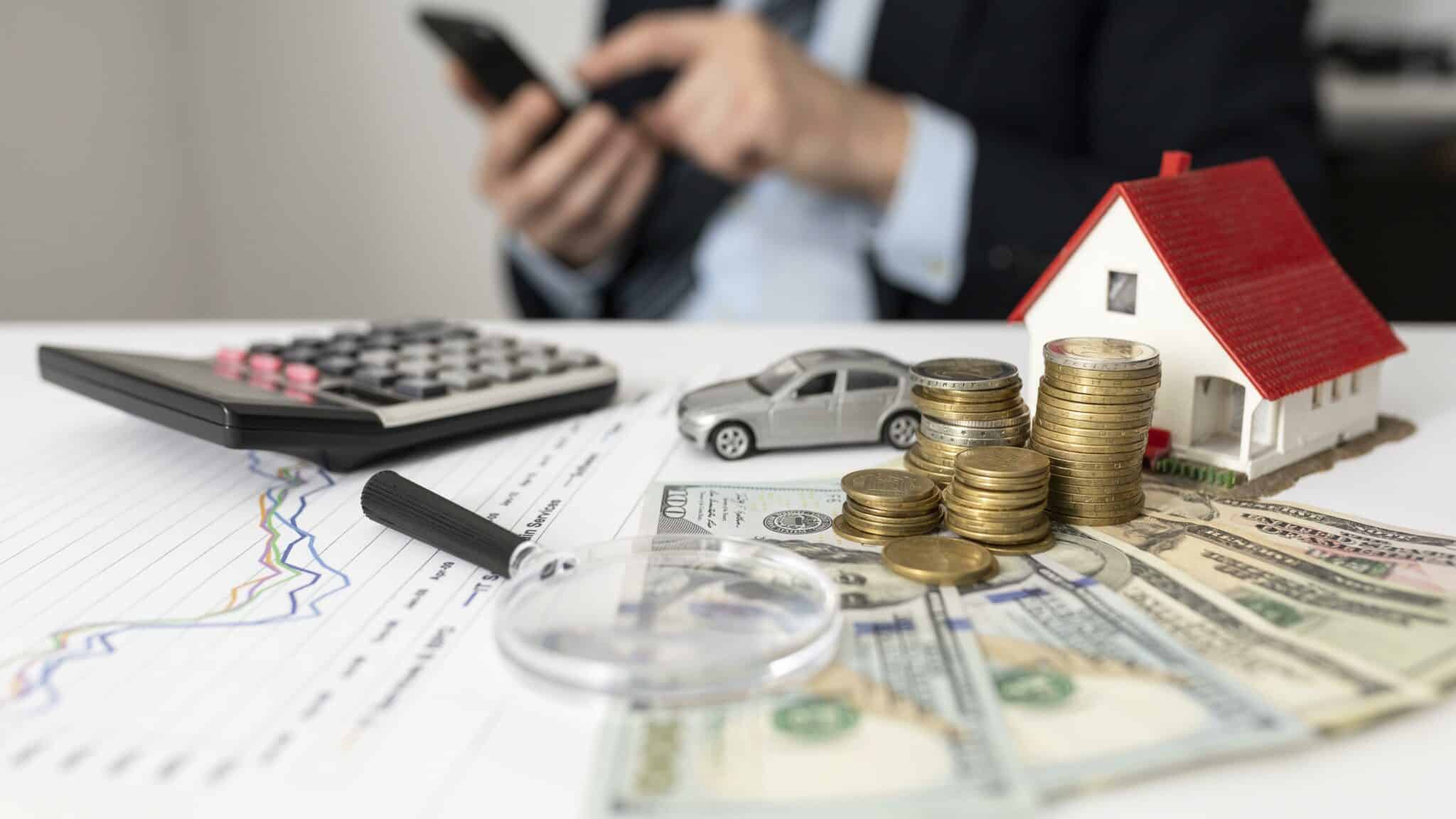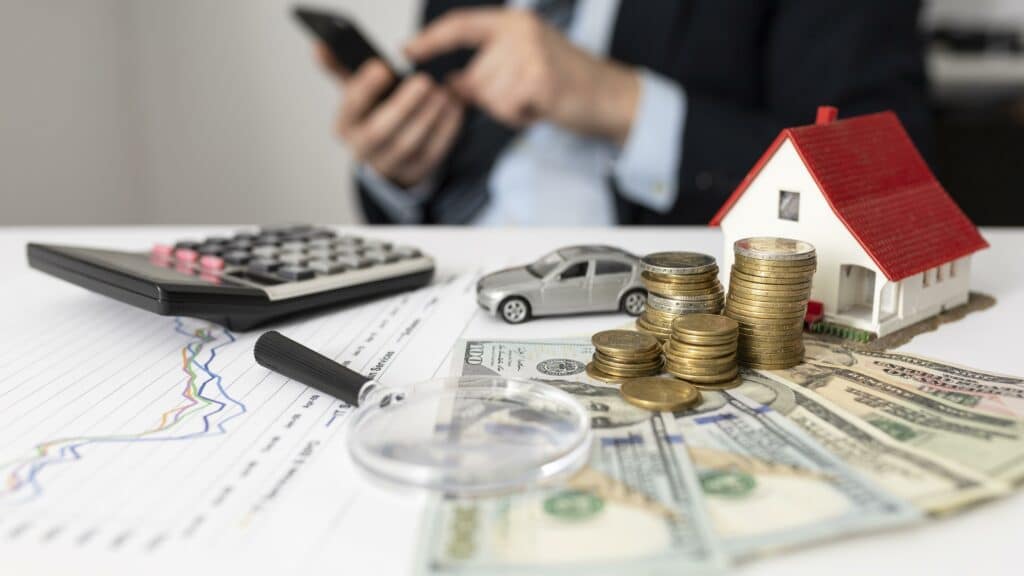 Best Budgeting Apps UK: Moneyhub
Moneyhub is a more individualized service and it gives you the opportunity to chat with an adviser on top of providing tech tools to assist you with budgeting. Moneyhub is a subscription service.
You receive the standard breakdown of your spending by category, a spending projection, and the option to establish savings targets. Aside from checking your mortgage, pension, and investments, you can also check other accounts. As well as that, the app allows you to contact a financial adviser.
Upsides of Moneyhub
Tools and expenditure insights for intelligent budgeting.
You can talk with a financial adviser and exchange financial information.
Refrains from disclosing personal data to third parties.
Downsides of Moneyhub
Has a subscription cost payable either monthly or annually.
Some people might feel uneasy granting Moneyhub access to their online banking.
Best Budgeting Apps UK: Why use a budgeting app?
The main advantage of these apps over traditional banks and manual budgeting is their simplicity and use, plus majority of them are also free, such as Money Dashboard.
However, you are not at all required to use any budgeting app. If you're up for the task, you may instead create a financial modeling spreadsheet to track your monthly receipts and expenditures using a variety of formulas. Or you could also keep track of receipts, update your spreadsheet daily, and monitor your spending.
You could opt to download a budgeting software as well, and it would take care of everything for you. But do note that the basic goal of most budgeting applications is to provide you a better understanding of your spending habits so you can make more informed choices when creating your budget.
Meanwhile, the main target audience for accounting software is people who require a thorough record of their income and expenses, perhaps for tax considerations.
It's important to keep in mind that many digital banking apps are also cost-free. Consequently, if you have a current account with one of these, you may also see your spending in real time while you're on the go.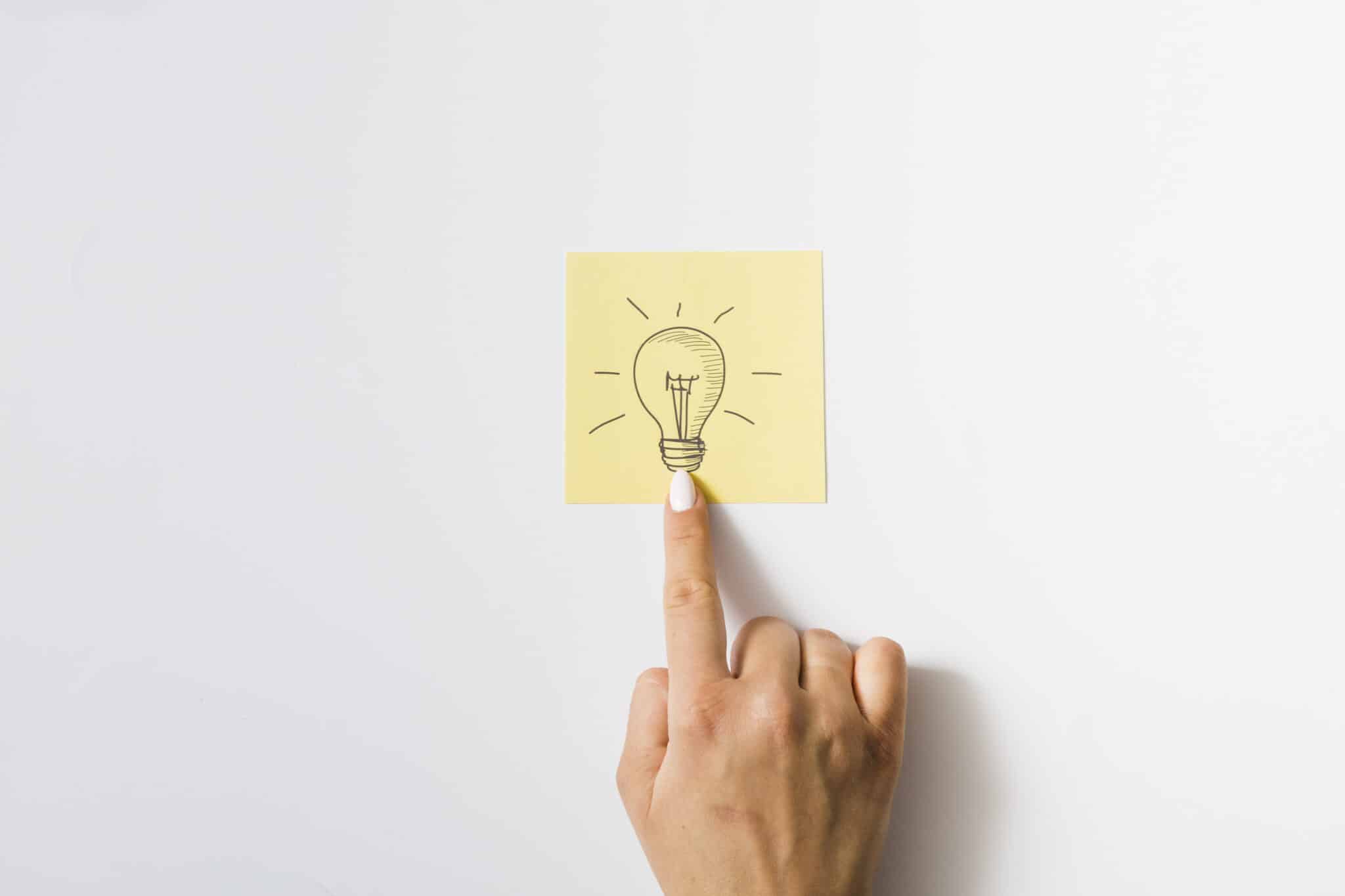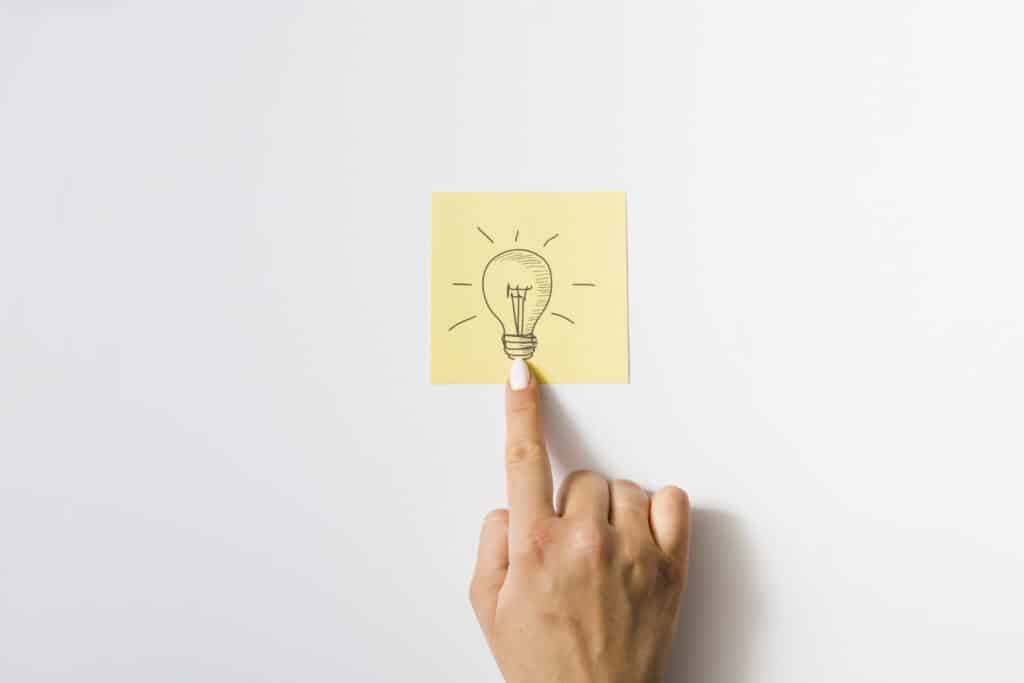 Best Budgeting Apps UK: How budgeting apps generate revenue
Some of these apps are luring users in with free services before offering add-ons, a premium version, or other services that would bring in money. Currently, the free apps make money by either providing possibly better offers and then earning a commission if you sign up for any of them, or by selling anonymized spending details to market research organizations.
Best Budgeting Apps UK: What about regular savings accounts?
A typical current or savings account from a challenger bank (or, for that matter, from many established banks) might not be for you if you're trying to earn interest on your money. Since interest rates have been low for a while, there is little indication that this will change. A few do spark attention and offer interest, but the majority don't.
The way that banking and budgeting apps assist you is by working as pocket accountants and automatically classifying transactions so that you can budget more effectively.
Best Budgeting Apps UK: Are budgeting apps really effective?
Apps for managing your finances might help you identify where you are spending money and where you can cut back to increase your savings. However, in order to truly budget more properly, you must have the necessary financial discipline.
Best Budgeting Apps UK: Effectively choosing the most suitable budgeting app
The following list of variables should be taken into account while choosing the finest budgeting app for your need:
The fees. Some budgeting applications are free, but the more complicated ones will have a one-time cost or a monthly fee.
Support. Check if you want to connect to your bank account and be able to see your balances in real time. If these are important points for you, know that just a few budgeting apps support such functions.
Portability. Do you want your budgeting app to be accessible on a desktop, a mobile device, or both?
Keeping track of your investments. While some apps provide investment monitoring services, others do not.
Automated savings. Some apps will transfer money into your savings account without your intervention.
Do you need assistance saving for a specific goal? You can increase your savings with the aid of these apps; others are merely used as accounting tools.
Best Budgeting Apps UK: Final Thoughts
A lot of those in the UK want to be better organized with their finances, and budgeting apps offer the ideal instrument to do this. You may use these applications to make wiser financial decisions and they are either free or very reasonably priced.
In the end, it will depend with how easy you want the task of budgeting to be for you as well as how much time and effort you're willing to allot to it. If you're not particular with a few pennies going into subscription fees, then it wouldn't hurt to pay for more tools to ease the budgeting process. But if you don't want to spend a single cent to pay for subscription costs, that's okay too since there are free apps. Or, you can totally just do all these the old school way!
If you are into investments and want to learn more, you can read our articles such as best investment options for Australian expats in 2021, what are the best investment options for Canadian expats in 2021, what are the best investment options for UK expats in 2022, and how to invest in the S&P 500 from outside America.
Pained by financial indecision? Want to invest with Adam?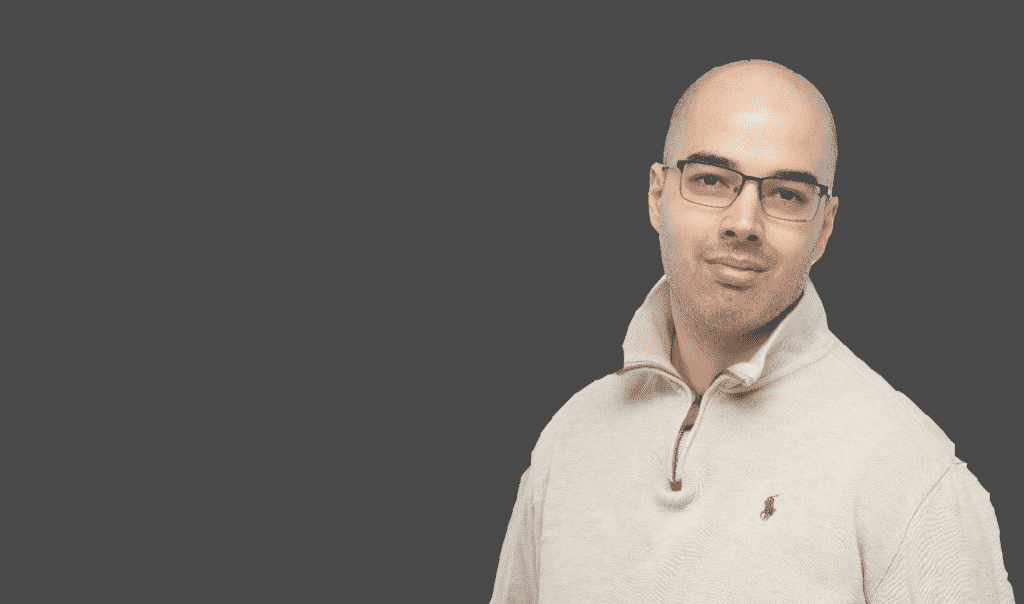 Adam is an internationally recognised author on financial matters, with over 466.9 million answers views on Quora.com and a widely sold book on Amazon