6 Best Online Trading Platforms in Argentina
If you are looking to invest as an expat or high-net-worth individual, which is what I specialize in, you can email me (advice@adamfayed.com) or use WhatsApp (+44-7393-450-837).
Introduction
Learn about the best online trading platforms in Argentina.
Before going in with both feet, investors seeking for the best online brokerage that provides services in Argentina should be aware of the nation's present fiscal situation, stock market, and other factors.
Investors and traders face unique dangers while operating in developing markets like Argentina, which necessitates further study and a willingness to take calculated risks.
Additionally, bear in mind that not all brokerages are made equal, so be sure to carefully analyze your demands before creating an account with a specific broker.
Trading Environment in Argentina
The Buenos Aires Stock Exchange, also known as the Bolsa de Comercio de Buenos Aires (BCBA), was established in 1854 and is situated in the city's Central Business District.
It replaced the Banco Mercantil as the main stock market in Argentina, the third-largest economy in Latin America. The exchange's primary duties today include maintaining records and distributing stock prices.
The exchange also manages the process of seeking financial statements from each company listed on the exchange as well as the admission of new securities.
In 2018, the BCBA's primary Argentine Merval stock index saw a staggering drop of -50.2%. That steep decline followed closely behind the -94.89% decline in U.S. dollar terms of the Venezuelan stock index.
These significant price declines were in response to a strong dollar and rising US interest rates.
The Argentine peso's slide steadied somewhat after the Merval index hit its low point in October 2018, although inflation in the nation concluded 2018 at 47%. Since then, there has been some improvement in the Argentinian bond and stock markets.
Argentina's economy has been exposed to several geopolitical concerns, such as the forthcoming presidential election in October 2019, which are reflected in last year's dramatic stock market fall and economic crisis.
Argentina's rising economy has also been negatively impacted by trade conflicts and falling commodity prices, which are a significant source of export revenue for the nation.
Poor fiscal policy, crime, corruption, an unstable currency, and periods of high inflation are further reasons that have harmed the Argentine economy. These concerns have sparked many populist uprisings and resulted in the implementation of currency controls from 2011 to 2015.
Additionally, Argentina has experienced a similar problem before. Due to a severe depression that lasted from 1998 to 2002, the nation witnessed an economic collapse in 2001, during which the government stopped paying debt payments in December of that year.
Must-Have Features in the Best Online Trading Platforms in Argentina
Choose a broker that provides all the features you require because every broker is unique. Generally speaking, when doing your broker review process, keep the following factors in mind.
Legally Regulated
The Comisión Nacional de Valores (CNV), or National Securities Commission, is in charge of overseeing financial regulation in Argentina.
The Ministry of Finance and the Ministry of the Treasury are in charge of this organization, which controls the stock exchange.
You should look for a broker who is licensed by other reputable organizations, such as the U.K., if you live in Argentina and decide to use an international broker to trade in other markets. either the U.S.
Financial Conduct Authority (FCA) or the Commodities Futures Trading Commission (CFTC) and the National Futures Association (NFA). Generally speaking, European regulators must work in accordance with the EU's Markets in Financial Instruments Directive (MiFID).
Trading Platform
It should be simple to navigate and place orders on a broker's trading software or platform. It should ideally also have skills for research and charting.
Some local stock brokerages that focus on localized equities may only offer a basic order form on their website or permit trading to only be done over the phone.
Research
Full-service brokerages typically provide access to research resources or perform their own independent studies that they make available to clients.
Opening an account with a cheap broker could be preferable if you prefer to conduct your own research because full-service brokers typically charge much higher commissions.
Customer Service
If there is a problem that needs to be fixed right away, being able to call your broker when you have a question or mistake could save you a lot of time and money.
The majority of online brokers include email and phone service in addition to a chat feature. On their websites, they typically have a FAQ section that addresses the majority of problems.
Fees and Commissions
If you want to actively trade the market, commissions and other costs may mount up and reduce your earnings. A broker with a reasonable commission structure can typically help you save money over the long haul, even if you only trade occasionally.
6 Best Online Trading Platforms in Argentina
1. Interactive Brokers
There is no Interactive Brokers office in Argentina, hence it is impossible to conduct direct stock trades on the BCBA. It still holds the top spot on this list in order to serve Argentine traders who wish to trade a wide range of marketplaces other than the BCBA.
Still it is one of the best online trading platforms in Argentina.
With the help of its Integrated Investment Account, this global broker enables trading on more than 120 global exchanges.
You have access to trading ETFs, options, futures, warrants, metals, currencies, funds, bonds, and structured products with Interactive Brokers in addition to stocks.
You can still invest in the Argentine stock market with Interactive Brokers' developing markets ETFs even though it does not execute trades on the BCBA.
The trading platforms offered by Interactive Brokers include their client portal, which is targeted at novice traders, and their professional Trader Workstation (TWS) trading platform, which has a wealth of features that even seasoned traders will find useful.
You can also use a mobile app for Android and iOS smartphones and tablets to access your Interactive Brokers accounts.
Clients of Interactive Brokers have access to its IBKR WebTrader web-based platform in addition to its two primary platforms.
Additionally, the broker provides IBot, a hands-free add-on for the Client Portal, IBKR mobile, and TWS desktop trading platforms. Customers can contact customer support by phone, email, or live chat anytime.
2. IG ES
A number of the most reputable regulatory bodies in the world, including the U.K., are in charge of this award-winning broker's global presence.
Trading in equities, currency, exchange-traded funds (ETFs), contracts for difference (CFDs), indices, commodities, and cryptocurrencies are all available through IG. FCA.
IG serves as a stockbroker for the UK even though it has no direct representation on the BCBA. both spread bets and shares. It is one of the best online trading platforms in Argentina.
Through the broker's Global X Funds, Argentines can now take part in their own market. The Global X MSCI Argentina ETF and IG's CFD on Petrobras Argentinas SA ADRs are both available for trading.
The broker provides a mobile app for Android and iOS devices in addition to the Spanish-language versions of IG's own online trading platforms and the MetaTrader4 platform.
Additionally, it provides Direct Market Access (DMA) terminals and platforms for application programming interfaces (APIs) for institutions and professionals.
Trading techniques, weekly reports, news feeds, trade ideas, and a trading academy that gives you access to a wealth of educational materials are all part of IG's research options.
IG offers customer care around-the-clock starting on Saturday at 8 a.m. GMT to 10 p.m. on Friday. GMT over the phone, in-person, and via email.
3. Portfolio Personal Inversiones (PPI)
Buenos Aires-based Portfolio Personal Investments (PPI), a stock brokerage, is a full member of the BCBA. It is one of the best online trading platforms in Argentina.
The business began as an online financial news portal in 1999. To build a strong online news platform for its clients, the company decided to invest in technology and forge collaborations with major global market leaders in 2003.
In order to operate as a "Agente de Liquidación y Compensación" (ALyC), sometimes referred to as a "Sociedad de Bolsa," or stockbroker, the company established PP Inversiones SA (PPI) in 2017.
Clients of PPI have access to trade U.S. shares, bonds, ETFs, mutual funds, futures, indexes, currencies, and options in addition to brokering shares on the BCBA.
If you sign up for a PPI account, they will provide a trading platform. You can trade internationally on the company's platform, according to the homepage.
The research services provided by PPI include news feeds, economic calendars, stock exchange calendars, bond analyses, and bond calculators.
You can get in touch with the broker by phone, email, or online form. Buenos Aires' Central Area (CABA) is where the company's offices are located.
4. Rava Bursatil
Rava Bursatil, a full member of the BCBA exchange and a registered stockbroker in Argentina, has more than 60 years of experience. It is one of the best online trading platforms in Argentina.
The broker also provides US equities and funds denominated in US dollars or Argentine pesos in addition to stocks on the BCBA. Argentine Rosario Futures Exchange-traded U.S. dollar futures, options, bonds, and Argentine government notes are also provided by the broker (ROFEX).
A mobile version of the broker's desktop trading platform is available for iOS and Android phones and tablets.
The front page of Rava includes local and worldwide financial news articles as well as quotes on stocks, bonds, futures, and foreign assets. On the broker's website, there aren't any more obvious research resources outside those options and a forum for clients.
Rava gives customers two different kinds of managed accounts in addition to self-directed trading. The first is a managed account that invests in local stocks and interest-bearing government bonds from Argentina.
The second is a managed global market account that includes domestic and foreign assets, as well as commodities, currencies, and other tradable assets.
5. TradeStation
On the broker's website's footer are contact details for customer care, including a phone number and address. On the business website, you may also choose the free registration tab to fill out an online registration form.
Advanced traders who require a full platform should use TradeStation. As regular and experienced traders value the brokerage's extensive selection of analytical tools, it provides an exceptional choice of investable assets.
The TradeStation app is as efficient and provides access to the entire platform. It is one of the best online trading platforms in Argentina.
TradeStation offers two different account types: the entry-level TS GO account for novice traders and the comprehensive TS Select account for more experienced traders seeking a full complement of tools and research choices.
A TS GO account can be opened with any amount of money in it. A $2,000 minimum deposit is required for TS Select accounts.
You'll adore TradeStation's Simulated Trading tool if you're new to trading. You can practice entering buy and sell orders, utilizing the set of charting and analysis tools provided by TradeStation, and applying your trading strategy using its Simulated Trading feature without actually risking any of your own money.
6. TradeZero
TradeZero gives you access to both a desktop platform and a powerful mobile app, making investing simple. It is one of the best online trading platforms in Argentina.
Making the most of your portfolio and learning about investing are both possible with this software, which you can use for free.
Depending on your demands, either or both can be used. Additionally, if you want a Pro account with extra features, you can sign up for one.
For an additional $59 per month, you may upgrade to a Pro subscription and use more sophisticated technical analysis tools. There are several free trading alternatives, very cheap fees, and access to all the major indices.
Additionally, if you experience any problems with your account, customer service is accessible around-the-clock.
Final Thoughts
The best online trading platforms in Argentina listed above are solid choices if you're an experienced trader and know what to look for in a broker.
Remember that there are major dangers involved with trading equities in Argentina, particularly given the unpredictability surrounding the approaching elections in October 2019.
Pained by financial indecision? Want to invest with Adam?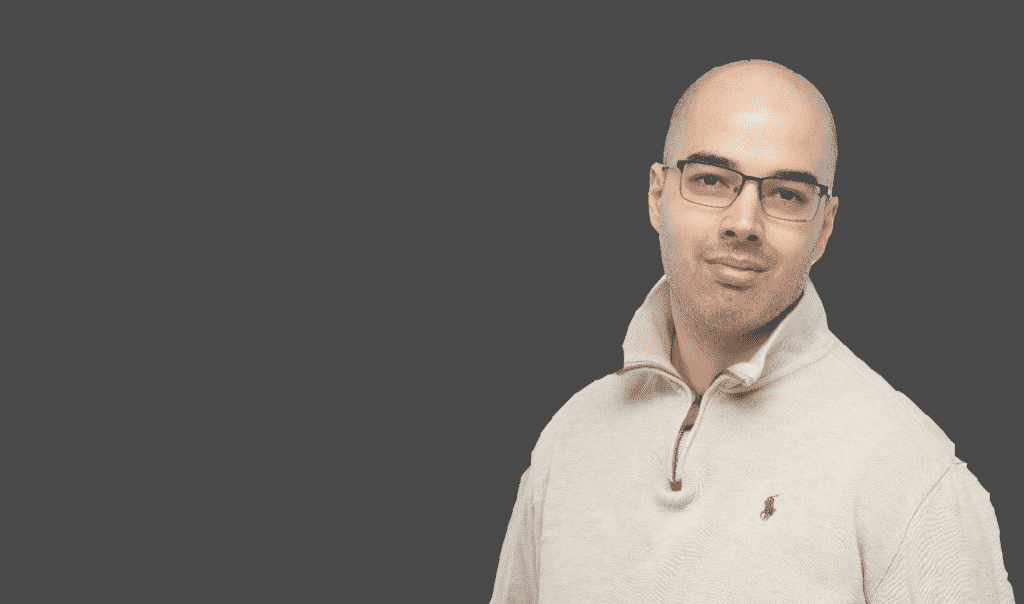 Adam is an internationally recognised author on financial matters, with over 631.2 million answer views on Quora.com, a widely sold book on Amazon, and a contributor on Forbes.
Tags
Banco Mercantil
,
Best Online Trading Platforms in Argentina
,
Bolsa de Comercio de Buenos Aires
,
IG ES trading platform review
,
Interactive Brokers trading platform review
,
Must-Have Features in the Best Online Trading Platforms in Argentina
,
Portfolio Personal Inversiones trading platform review
,
Rava Bursatil trading platform review
,
Tradestation trading platform review
,
TradeZero trading platform review
,
Trading Environment in Argentina