6 Best Online Trading Platforms in Germany
If you are looking to invest as an expat or high-net-worth individual, which is what I specialize in, you can email me (advice@adamfayed.com) or use WhatsApp (+44-7393-450-837).
Introduction
Are you looking for the best online trading platforms in Germany?
What are you as a trader looking for in an ideal trading platform? For instance, if you've been trading or are familiar with the process, you might stick with a reputable broker who charges smaller commissions.
On the other hand, a broker with an easy-to-use trading interface and teaching materials can be your best pick if you're new to trading and need to gain experience. No of your degree of experience, if Germany is your home base, you can choose from a number of top brokers.
Stocks Trading in Germany
The Frankfurt Stock Exchange, which was founded in 1585, accounts for 90% of all stock trading in Germany through its two trading venues, Börse Frankfurt and Xetra. Berlin, Stuttgart, Bremen, Hamburg, Munich, and the Tradegate Exchange are among the other important stock exchanges in Germany.
The Federal Financial Supervisory Authority, often known as the Bundesanstalt für Finanzdienstleistungsaufsicht or BaFin, is in charge of monitoring the German stock market.
The three other supervisory organizations in Germany that oversaw the insurance, banking, and stock markets were combined to become BaFin. All German financial institutions are now regulated by the same agency.
Remember that a 25% investment tax applies to German residents who trade equities. All capital gains and investment income are subject to the tax.
For income from interest and investments, Germany provides a tax deduction of 801 euros (or 1,602 euros for a couple), which can be split between various institutions, such as a bank and a stockbroker, for instance.
6 Best Online Trading Platforms in Germany
The best online trading platforms in Germany don't always need to be situated in Germany to be the best for the German stock market
Among the recommendations here are brokers from the United States and other nations.
The brokers listed below can all execute orders for clients on German stock exchanges because they are all BaFin-registered and licensed.
1. Interactive Brokers
This multi-asset global broker with U.S. headquarters can carry out stock orders for the German market via Interactive Brokers U.K. subsidiary.
The following stock exchanges in Germany offer support: BATS Europe (BATEDE), CHI-X Europe Ltd. Clearstream, Frankfurt Stock Exchange, Stuttgart Stock Exchange, Tradegate Exchange, Turquoise TRQXDE, and XETRA Exchange.
Both experienced traders and inexperienced traders looking for a streamlined trading interface can use Interactive Brokers' Trader Workstation (TWS) and Client Portal trading platforms (Client Portal).
Additionally, Interactive Brokers provides its TWS platform for mobile devices, a web-based platform called Interactive Brokers WebTrader, and IBot, a hands-free voice-activated add-on that can be accessed through the Client Portal, TWS desktop, and Interactive Brokers mobile.
There are live chat, phone, and email methods for customer service, which is available 24/7.
With its Integrated Investment Account, you can trade a variety of assets on 120 international markets. With this, Interactive Brokers is one of the best online trading platforms in Germany.
Although the broker requires a $10,000 minimum deposit to start an account, the Client Portal platform is suitable for traders of all skill levels and would be a better option for more seasoned traders.
Earning income on dormant savings and having access to borrowing at the lowest market rates are additional significant benefits. Additionally, you can use an IB-issued Mastercard Debit card to make purchases with the Bill Pay feature.


2. TradeStation
The platform of TradeStation, which was first created for professional traders, now accepts new traders. It is one of the best online trading platforms in Germany.
With TradeStation's new TS GO account option, novice traders may use professional stock screeners, educational development tools, and charting features on par with pros.
When you're ready to begin your trading experience or just want to learn more about trading, check out TradeStation's instructional center and real-time data.
TradeStation provides a comprehensive range of tradable assets, including equities, ETFs, futures contracts, and cryptocurrencies, in addition to a wealth of instructional tools and resources.
On equities and the majority of ETFs, TradeStation offers $0 commissions.
3. eToro
eToro has been one of the best online trading platforms in many countries, and it is also one of the best online trading platforms in Germany.
International forex/CFD traders, first-time cryptocurrency traders searching for a user-friendly platform, and individuals who wish to trade cryptocurrencies on the fly can all benefit from eToro.
Additionally, if you're searching for a short sign-up process, eToro allows you to create an account in as little as 10 minutes after providing a little amount of personal information and proving your identification.
With eToro, you may take use of a social media-like dashboard. This implies that whether you are buying or selling to learn, you can see what other traders think about your deals. You can "clone" expert traders' buy and sell orders with the CopyTrader tool. The dealer receives a commission when copied in return.
You'll enjoy eToro's additional benefits:
Virtual trading practice: You can practice your trades with $100,000 of practice money using an eToro cryptocurrency account.
Integrating your eToro trading account with your eToro mobile app will help you keep your coins safe and secure.
4. Comdirect Bank
The website and platform for this internet broker, which was founded in 1994, are exclusively available in German.
With over 2.5 million private customers, Comdirect, a member of the Comdirect Group, is a major German bank and the market leader in German online securities.
Comdirect is a corporation that has been listed on the Frankfurt Stock Exchange since 2000, with Commerzbank owning 80% of the company's shares.
It has also been a part of the SDAX since 2005, the DAX stock index for small and medium-sized businesses. Comdirect has greater commission fees, but the broker makes up for them by providing more research options.
Comdirect provides trading in currencies, CFDs, ETFs, futures, options, bonds, and funds on all significant German exchanges.
The broker offers a wide range of research options from significant European banks. ProTrader, the adaptable trading platform from Comdirect, provides a news feed, an easy UI, and sophisticated charting features.
The Comdirect trading platform has the benefit of letting you select the stock exchange where your order will be executed. Comdirect is one of the best online trading platforms in Germany.
Despite lacking several ProTrader platform capabilities, Comdirect also provides a mobile platform option. Comdirect provides customer care in German and can be reached by phone, live chat, video chat, and email.
5. Internaxx
with a Luxembourg headquarters and J.C. Internaxx and Flowers and Company offer stock brokerage services to exchanges across the EU, the US, and other countries.
The company's English-language website caters to foreign investors and offers several distinct account types, such as multi-currency, funds, and ETF accounts.
Trading on 18 different stock exchanges, including the Frankfurt Stock Exchange, is available to traders through Internaxx.
On Internaxx, you can trade investment funds and exchange-traded funds in addition to equities. The broker provides mobile platforms for iOS and Android smartphones in addition to a web-based trading environment.
In addition to its own research, which covers ETFs and investment funds, Internaxx offers free investment tools and information from Morningstar equities research.
The broker also has a Smart Portfolio option for a 10,000 unit USD, EUR, or GBP deposit. The Smart Portfolio is made for those who want a professionally managed account and have various risk profiles. Because of this, Internaxx is one of the best online trading platforms in Germany.
The stock trading and derivatives departments' phone numbers and fax numbers are also listed in the customer service department's email contact information. The bilingual customer service team is available during U.S. and European market hours.
6. TradeZero
TradeZero is a special platform that you may use to invest in your own way with all the information and access you require. It is one of the best online trading platforms in Germany.
It is free to download. with access to a huge selection of stocks, the pink sheets, and important indices. For $59 per month, you can upgrade to a Pro account if you'd like more possibilities.
You get access to a lot of information when you invest with TradeZero, which will aid in your decision-making. Depending on your preference, you are able to trade on a desktop computer or a mobile device. Additionally, you are free to switch between machines whenever you like.
Level 2 access is available through TradeZero, and there are a number of free trading choices. Anything that has a cost is definitely within reach. Additionally, there is always-on customer service if you require it.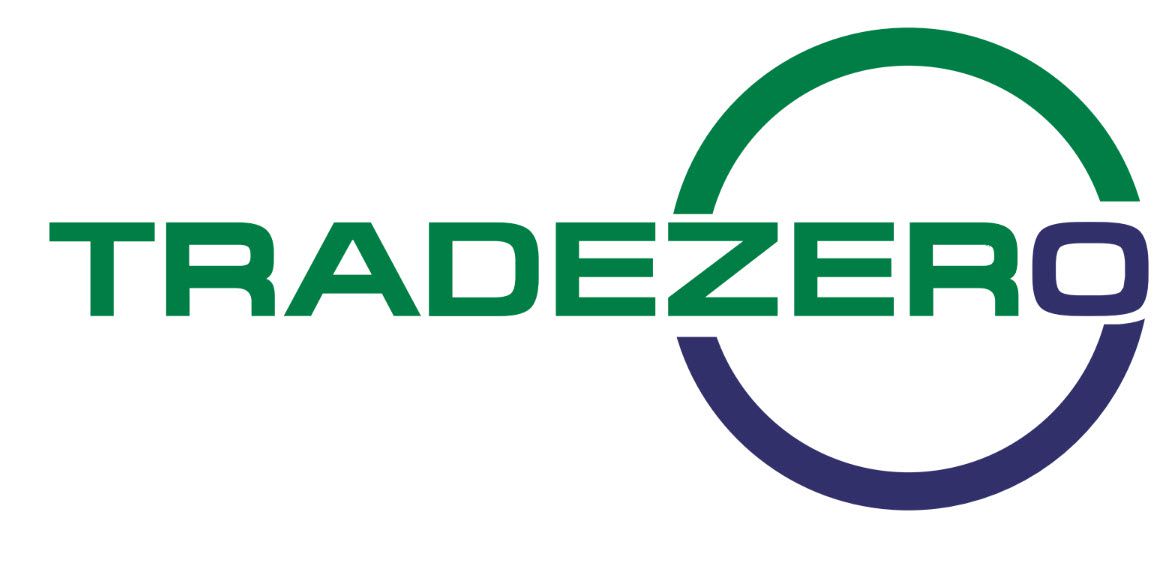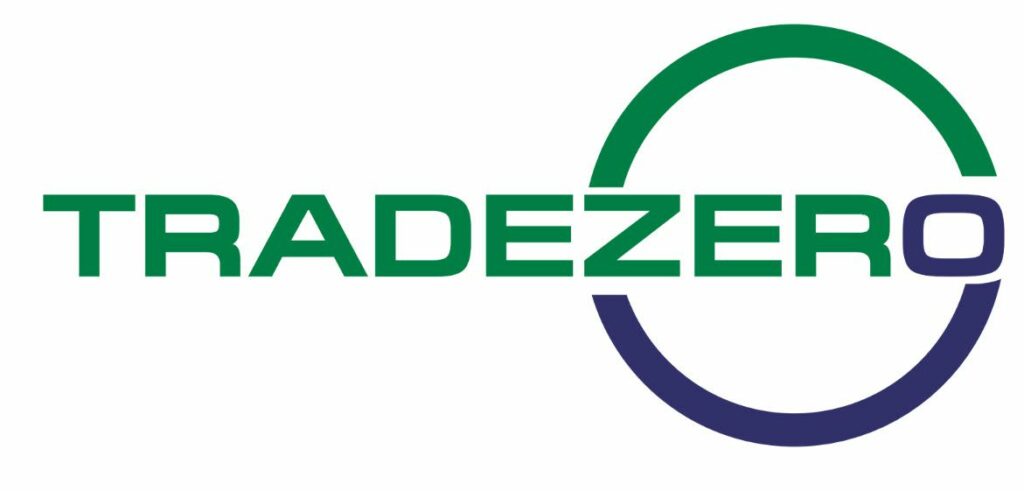 Things to Consider when Opening an Account with one of the Best Online Trading Platforms in Germany
Before you create an account with a stock brokerage firm that conducts business in Germany, you should take a number of factors into account.
Pay close attention to these details because doing so could ultimately save you a lot of time and money. Don't forget that not all brokerages are made equal, so think carefully about your requirements before opening an account.
Regulation
The broker must be registered with BaFin in order to act as your representative when you buy equities on a German stock market. Verify every internet portal.
Unless the German stock is dual listed on other markets, you may take a risk with the delivery of the shares if you buy German stocks through a non-registered broker.
Trading Platform
An additional crucial factor to take into account when picking a stockbroker for the German market is an easy-to-use, intuitive platform to enter orders and receive confirmations.
A news feed, stock charts, and research materials are common features of contemporary internet trading systems.
Fees and Commissions for Brokerage
If you actively trade short-term methods, your profits may be greatly impacted by the broker's costs and commission structure.
Using a full-service broker for your investments would give you access to the full-service broker's research and other offerings if you intend to trade seldom and don't mind paying full commission.
Customer Service
In the event of a misunderstanding or simply to ask a question about your account, you need to be able to get in touch with your broker.
In a perfect world, your broker's customer support team would be available through phone, live chat on its website or trading platform, email, and, for traders who like it, support in German.
Pained by financial indecision? Want to invest with Adam?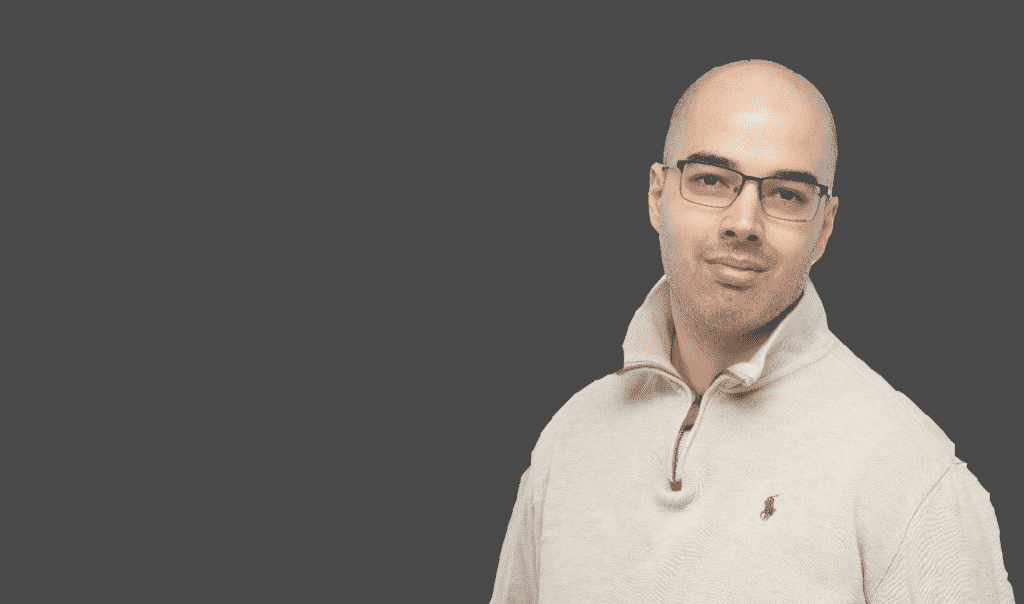 Adam is an internationally recognised author on financial matters, with over 583.9 million answers views on Quora.com and a widely sold book on Amazon and a contributor on Forbes.