Expats in Thailand come from all over the world, and many Americans are among them. Currently, it is estimated that 30,000 American expats are living in Thailand, according to data from the US Department of State.
This number has been steadily growing in recent years as more Americans are attracted to the lower cost of living, the relaxed lifestyle, and the country's cultural richness.
The growth of American expats in Thailand can be attributed to several factors. One of the main reasons is the relatively low cost of living in Thailand compared to the United States. This is especially attractive to retirees and those on fixed incomes. Additionally, the Thai government has made it relatively easy for foreigners to obtain long-term visas and purchase a property.
Another factor contributing to the growth of American expats in Thailand is the country's growing economy and expanding job market. This has led to more job opportunities for American expats, particularly in teaching English, tourism, and information technology.
In the future, the number of American expats living in Thailand may continue to grow. The Thai government has announced plans to ease restrictions on foreign property ownership further and make it easier for foreigners to obtain long-term visas. Additionally, the country's growing economy and expanding job market will likely provide opportunities for American expats.
Hence, American expats looking to experience a new culture, enjoy a lower cost of living, or retire in a tropical paradise, view Thailand as an expat haven. But where do these expats choose to live?
In this post, we'll take a closer look at Thailand's most popular cities and towns for American expats. From bustling Bangkok to laid-back Chiang Mai, we'll explore the pros and cons of each location and highlight what makes them appealing to American expats.
Whether you're considering a move to Thailand or just curious about where your fellow Americans are living, this post will give you a better understanding of the options available.
If you want to invest as an expat or high-net-worth individual, which is what I specialize in, you can email me (advice@adamfayed.com) or use WhatsApp (+44-7393-450-837).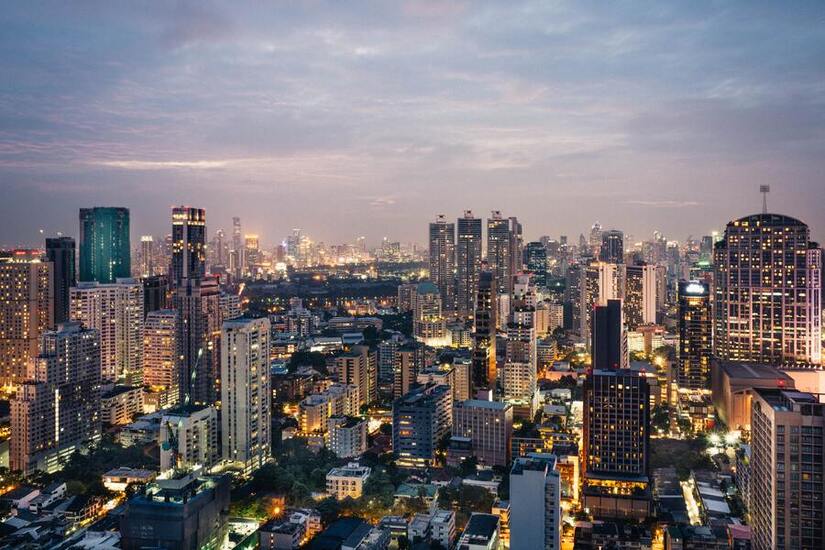 A Paradise for Expats
Aside from the affordable cost of living, American expats are usually drawn to live and call Thailand their home because of its diverse culture and friendly people. American expats can immerse themselves in Thai culture, learn the language and customs, and make lasting friendships.
There is also a large and active expat community in Thailand, which can provide support and camaraderie for American expats far from home.
Medical treatment is also very affordable. Doctors are also well-trained and speak English. The country has a high-quality healthcare system that is widely available to expats.
Thailand also offers a great combination of urban and natural beauty. From the bustling cities of Bangkok and Pattaya to the laid-back towns of Chiang Mai and Koh Samui, there is something for everyone.
Additionally, Thailand is home to beautiful beaches, lush jungles, and ancient temples. It offers many opportunities for adventure and exploration, such as scuba diving, rock climbing, and jungle trekking.
In terms of ease of living, the country also has a relatively simple visa process for American expats and modern amenities such as internet, supermarkets, and transportation.
Challenges for Expats in Thailand
While there are many advantages to living as an American expat in Thailand, there are also some disadvantages. Every experience is unique, and different people may perceive the same situation differently. But, it is still important to be aware of these potential disadvantages and weigh them against the advantages before deciding to move to Thailand as an American expat.
For one, there can still be a significant cultural and language barrier for American expats. Understanding and adapting to Thai customs and beliefs may take time.
Although promising and progressive, the job market for American expats in Thailand is relatively limited, particularly for those who have specific skills or qualifications. It may be challenging for Americans to find employment that matches their qualifications and experience.
On the same note, education options in Thailand may be more limited, despite the presence of several international schools. Hence, American expats may need to consider homeschooling or online education for their children.
Thailand also has different laws and regulations than the United States. American expats may have different legal rights and protections than they would in their home country.
It also has a history of political instability and limited freedom of speech. Hence, American expats should be aware of the political climate and be mindful of what they say and do in public.
Finding an Expat-Friendly Community in Thailand
Thailand is a true haven for American expats, offering a unique blend of culture, delicious food, and beautiful landscapes. However, finding a community of like-minded and foreigner-friendly individuals can be challenging, especially for those new to the country.
Location and Proximity
Before settling in a certain city in Thailand, consider the distance to the places you want to visit, such as beaches, temples, and other tourist attractions. Additionally, it's also important to consider proximity to your place of work or study.
Access to amenities is also important. This includes access to grocery stores, restaurants, shopping centers, and other services you may need regularly. It's also important to consider access to medical facilities, hospitals, and clinics in case of emergencies.
Transportation is another important consideration. Access to public transportation, such as buses and trains, availability of taxis and ride-sharing services, bike-sharing, and other alternative transportation options are also important.
Safety and Security
While Thailand is generally considered a safe country, crime does exist, and it's important to be aware of potential risks. Research the city's crime rate and find a safe and secure neighborhood.
Consider the overall safety and security of the city, including the presence of natural disasters and political instability. Thailand is prone to flooding during the monsoon season and earthquakes.
Expats should be aware of potential hazards and ensure their potential new home is in a safe location. Additionally, it's important to be aware of any political instability, as it can impact safety and security.
Climate and Weather
Thailand has a tropical climate, with high temperatures and humidity year-round. The rainy season, typically from May to October, can bring heavy rainfall and flooding in some areas.
The dry season from November to April is generally considered the best time to visit or settle in Thailand. However, it's also the peak tourist season and can be more crowded.
Additionally, certain regions of Thailand can experience natural disasters, such as typhoons and earthquakes, so it's important to research the area you are considering and the potential risks.
Consider these factors when choosing a place to settle in Thailand. You would want to avoid dealing with floods and dehydration when the weather changes. Remember that Thailand is a tropical country, and the heat and humidity can be challenging for some American expats to adapt to, especially during summer.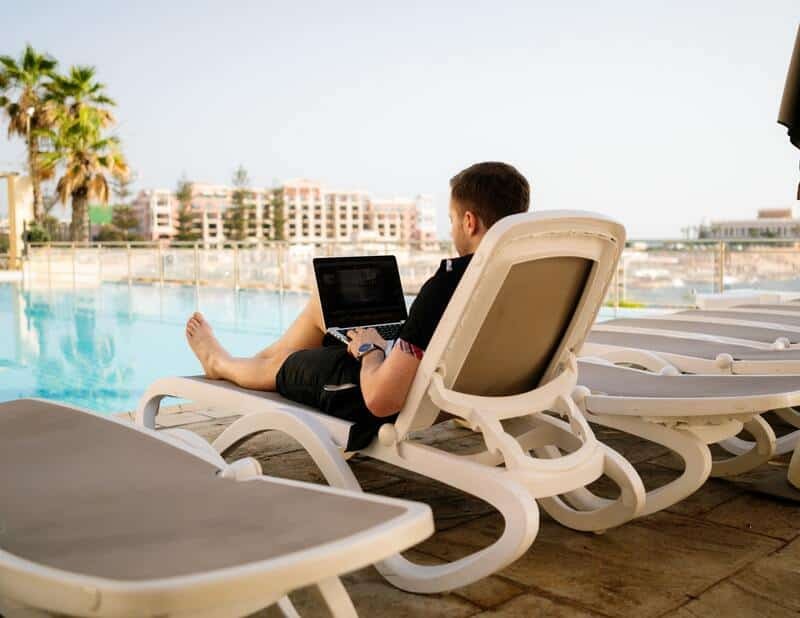 Cost of Living
The cost of living in Thailand can vary greatly depending on the city. In general, larger cities such as Bangkok and Chiang Mai tend to have higher living costs than smaller, more rural areas.
In Bangkok, expats can expect to pay more for housing, transportation, and dining out. However, the city offers a wide range of amenities and services that can make up for the higher costs.
Chiang Mai is known to be more affordable than Bangkok and is a popular destination for digital nomads and retirees. It has a lower cost of living, especially housing and food.
Pattaya and Phuket are other cities that expats may consider, known for their beaches and nightlife. However, it is considered quite expensive compared to other cities in Thailand.
In terms of work and business opportunities in Thailand, Bangkok is the economic and political center of the country. It thus offers a wide range of job and business opportunities. It is home to many multinational corporations and small and medium-sized enterprises.
The city's vibrant economy, growing startup scene, and increasing coworking spaces make it a great destination for entrepreneurs and professionals.
On the other hand, Chiang Mai is a popular destination for digital nomads and freelancers. The city has a growing ecosystem of entrepreneurs, startups, and remote workers.
Pattaya and Phuket, meanwhile, are tourist destinations known for their nightlife, beaches, resorts, and entertainment. As a result, it offers job and business opportunities in the tourism and hospitality sectors, such as hotels, restaurants, and bars, as well as in real estate and construction.
Top Places to Live for Expats in Thailand
For those looking to live as an expat in Thailand, the country offers some great places that perfectly balance modern comforts and traditional culture. The country offers diverse options for living the expat life of your dreams in paradise.
Bangkok
Bangkok is one of the most popular destinations for American expats living in Thailand. With its vibrant and culturally-rich atmosphere, Bangkok offers a unique experience for expats from all walks of life. From the eclectic nightlife to spectacular Thai cuisine, there's something for everyone in this bustling metropolis.
Expats living in Bangkok are also well-placed to explore the many natural wonders Thailand offers. From tropical beaches and lush jungles to stunning mountains and historical landmarks, expats in Bangkok have the perfect opportunity to experience various cultures and lifestyles.
There are also plenty of opportunities for expats to get involved with activities like volunteer work or participate in exciting professional networking events.
Chiang Mai
Chiang Mai is a top place to live for expats in Thailand due to its welcoming culture, low cost of living, and availability of local amenities.
It offers an excellent balance of modern infrastructure, cultural heritage sites, and natural beauty. It is also one of the most culturally diverse in Thailand, meaning that expats worldwide will feel at home in this vibrant city.
The city also provides access to inexpensive healthcare, children's private education, and reliable public transportation. Expats in this city can find activities like yoga classes, Thai cooking classes, karaoke nights, or shopping at the Night Bazaar.
Chiang Mai also has plenty of opportunities to connect with other American expats living in Thailand through expat-run Facebook groups or organized meetups and events.
Phuket
If you're considering taking the leap and becoming an American expat in Thailand, Phuket is a great place to start.
The cost of living is relatively low, making it attractive for those on a budget. Additionally, there's an established expat community, so you can find your place in no time while getting used to the Thai way of life.
Phuket also has plenty of activities and entertainment options, ranging from night markets to jungle hikes and wildlife tours. These factors conveniently make it one of the best destinations for American expats who want to experience Thailand.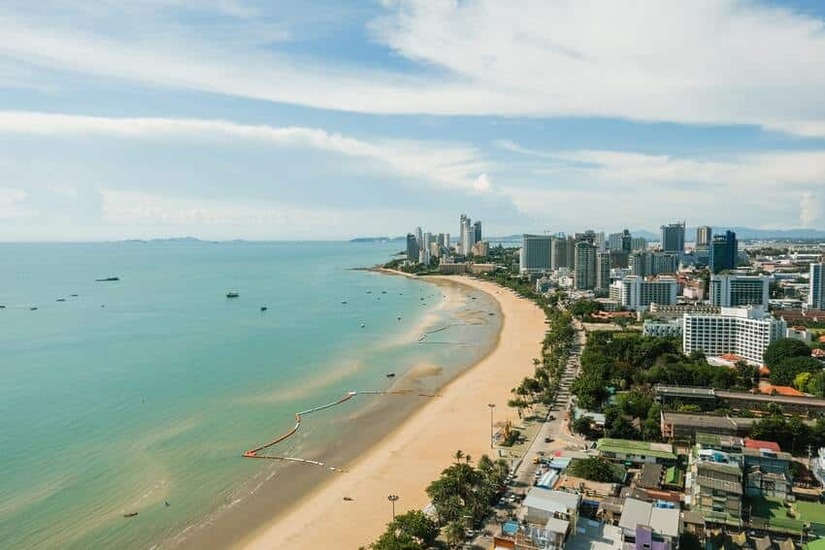 Pattaya
Pattaya's combination of convenience, affordability, and community make it a top choice for American expats looking to live in Thailand.
The city offers many housing options, from luxurious beachfront condos to more budget-friendly apartments and houses. Pattaya also has a thriving expat community, with many social and recreational activities catering to foreigners. It's easy to find like-minded people.
Additionally, the city has a good infrastructure and transportation system, making it easy for expats to get around. The city also offers plenty of amenities such as supermarkets, international schools, hospitals and medical clinics, and a wide variety of restaurants and bars.
Pattaya offers an impressive range of business opportunities in terms of work, from teaching English to setting up your own restaurant or bar. With the local economy booming and continuing to grow, plenty of jobs are available.
Koh Samui
Koh Samui is a stunningly beautiful island located in the Gulf of Thailand, just off the country's east coast. It offers expats an idyllic paradise to call home, with its miles of pristine white beaches, crystal clear waters, and lush tropical rainforest.
The island is well equipped for expats, with a range of international restaurants, shops, bars, and cafes within easy reach. There are also plenty of outdoor activities on Koh Samui, from relaxing beach days to exploring its vibrant nightlife.
Diving and snorkeling can also be enjoyed in the warm waters. At the same time, boat trips to nearby islands offer an opportunity to discover more of this stunning region.
Koh Samui is also home to several world-class golf courses, making it a great destination for those interested in the game. The island also has many cultural attractions and activities, from traditional festivals to temples and museums.
There are also plenty of housing options for those settling in Koh Samui. The island boasts a range of modern villas, apartments, condos, and more traditional Thai-style houses for sale or rent. Real estate prices can be high, but expats will find a good selection at various price points.
Hua Hin
Hua Hin is a great destination for expats looking to experience the beauty of Thailand in a more relaxed atmosphere. Located a few hours from Bangkok, Hua Hin offers a variety of activities, attractions, and amenities. These factors make it an ideal location for those seeking to make their home away from home.
The city is filled with local markets, delicious street food, boutique shops, and colorful nightlife. For those looking to explore the surrounding area, Hua Hin is just a short drive away from several gorgeous beaches, lush forests, and national parks. Those who prefer to immerse themselves in the culture of Thailand can easily do so by visiting nearby temples, going on a cooking class, or exploring local attractions.
For the cost of living, housing, groceries, and dining are all priced lower than in many other cities in Thailand, making it a great option for expats living on a budget. In addition to the affordability of Hua Hin, its proximity to Bangkok makes it easy to take advantage of the city when desired.
In terms of work opportunities, expats will find a range of job opportunities in the city, from teaching English to managing businesses. Many international corporations have offices in Hua Hin and are looking for people with specific skills to work for them. Additionally, there are plenty of opportunities in the tourism and hospitality industries that can provide stable incomes or offer jobs on a seasonal basis.
Koh Phangan
Koh Phangan is an idyllic island paradise in the Gulf of Thailand, offering expats an unrivaled and tranquil lifestyle. The island is also home to a vibrant and unique culture that blends traditional Thai traditions with modern influences from worldwide.
Not only does the island boast stunning beaches, crystal clear waters, and lush green forests, but it also offers a range of work opportunities for those looking for something different.
Expatriates in Koh Phangan can find a wide range of unique work opportunities, from traditional hospitality roles such as bartending and serving in restaurants to more specialized roles such as teaching English or working in dive shops.
There are also opportunities for freelancers and digital nomads, with many entrepreneurs and remote workers taking advantage of the island's relaxed atmosphere for their work. It is also a popular destination for yoga teachers, and there are often openings for yoga instructors in resorts and retreats.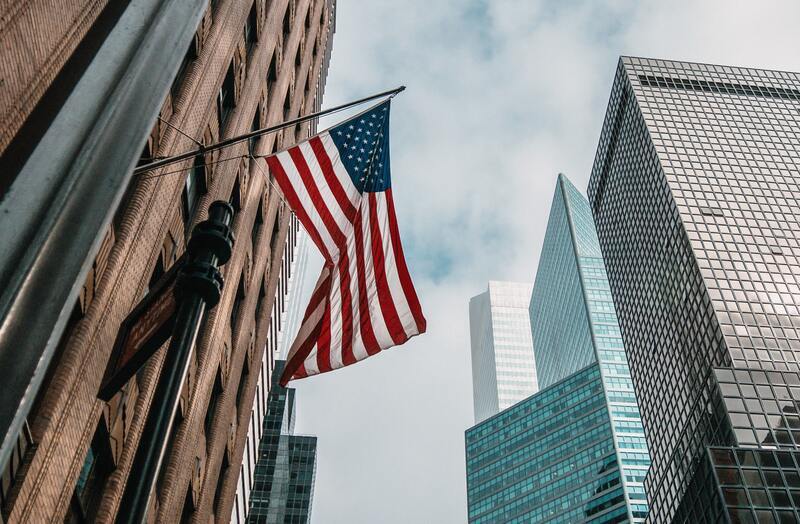 Government Support for American Expats in Thailand
The US government provides support and assistance to American citizens living in Thailand, including consular services such as passport renewals and emergency assistance, as well as information on local laws and customs.
Additionally, the US Embassy in Bangkok offers a range of programs and services to support American expats, including cultural events and networking opportunities.
The Thai government, on the other hand, also assists foreign residents, including assistance with immigration and visa matters, as well as access to healthcare and other public services.
However, it is important to note that as a foreign resident in Thailand, you are subject to Thai laws and regulations and should familiarize yourself with these before moving to the country.
Additionally, it is recommended that American expats register with the US Embassy upon arrival in Thailand to receive important safety and security information and be contacted in case of emergency.
Conclusion
American expats in Thailand have various options for where to live, depending on their personal preferences and lifestyle.
Popular areas for expats include Bangkok, Chiang Mai, Phuket, Pattaya, Koh Samui, Hua Hin, and Koh Phangan. Each location has unique characteristics and benefits, from bustling city life to laid-back beach and island vibes.
Ultimately, where to live in Thailand as an American expat will depend on individual needs and preferences. Plenty of resources are available to help make the transition as smooth as possible. Whether you're a retiree looking for a quieter lifestyle or a young professional seeking adventure and new experiences, Thailand has something to offer everyone.
Pained by financial indecision? Want to invest with Adam?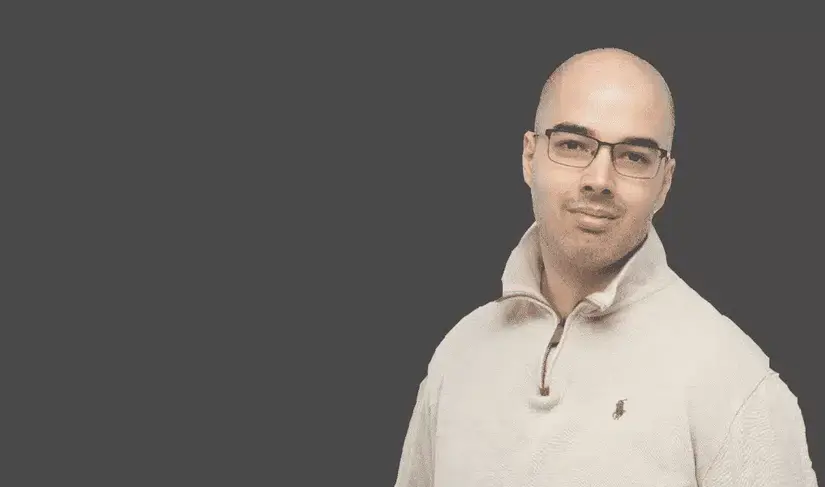 Adam is an internationally recognised author on financial matters, with over 694.5 million answer views on Quora.com, a widely sold book on Amazon, and a contributor on Forbes.