Where Do British Expats Live In Thailand?
If you are looking to invest as an expat or high-net-worth individual, which is what I specialize in, you can email me (advice@adamfayed.com) or use WhatsApp (+44-7393-450-837).
Introduction
Are you considering moving from the UK to Thailand? Moving to Thailand is growing more and more popular among British expats, with 3.6 million migrants estimated to be present there by 2022, accounting for 5.2 percent of the overall population.
If you're considering moving to Thailand and wondering 'Where do British expats live in Thailand?', keep reading as this article may help in your decision.
What to Anticipate from Expat Life in Thailand?
Thailand is a recently industrialized nation with a fascinating past. Workers will discover an industrial and service economy in Bangkok, the region's commercial hub and capital, which has solidified the city as one of South East Asia's economic hubs.
Due to Bangkok's high level of modernity, you can anticipate excellent telecommunications, beautiful architecture, well-developed public transit systems, and a culture that is distinctly urban with a wide variety of bars, restaurants, and recreational options.
Bangkok is home to more than 10 million people, and the city's population is expanding.
Thailand's varied environment is less developed and primarily agricultural outside of the metropolis. The country's close ties to Buddhism are seen in the abundance of "wats" (Thai for temple), also known as Buddhist temples, throughout the country's mountainous north.
Long expanses of tropical beaches and islands, including the well-known vacation spot of Koh Samui, may be found throughout the Malay Peninsula and along the Gulf of Thailand in the south.
How Many Expats Live in Thailand?
Thailand has an elderly population, but it is still expanding thanks to a recent inflow of migrant labor. The UN notes that a significant portion of migrants are undocumented, making it challenging to estimate the precise number of expat workers residing in Thailand.
However, it is believed that there are between 3 and 4 million expats residing in Thailand, the most majority of them are from the neighboring nations of Cambodia, Laos, Myanmar, and Vietnam. As of 2019, Thailand has at least 112,000 workers that were categorized as professional or skilled.
How Many British Expats Live in Thailand?
There are around 41,000 British expats residing in Thailand, according to the UK's Institute for Public Policy Research (IPPR). This ranks it as the 17th most popular destination for British expats. Although many migrate to Bangkok for employment, pensioners make up the majority of British expats going to Thailand.
Where Do British Expats Live in Thailand?
These top 5 cities in Thailand—Bangkok, Pattaya, Phuket, Koh Samui, and Chiang Mai—are home to the largest British populations.
1. Bangkok
Bangkok is a popular option among British expats in Thailand, as it is a bustling city with much to see and do. Additionally, the city is home to an international airport, facilitating travel to and from the UK. In their recent "World's Best" awards announcement, Travel + Leisure named Bangkok as one of the top 25 cities in the world.
The Chao Phraya River runs through the capital city of Thailand, a former Chinese commercial port that has long drawn British expats.
Bangkok has developed into a sophisticated, cosmopolitan metropolis with sparkling skyscrapers, opulent hotels, and first-rate public transportation alternatives since earning its reputation as a "R&R" location for American soldiers serving in the Vietnam War.
Today, British expats move here in droves because of the diverse culture and cost-effective, high-quality living.
2. Pattaya
Pattaya is home to a considerable number of British expats searching for a big variety of entertainment alternatives and close proximity to the beach. Bangkok is not far from Pattaya, which is known for its vibrant way of life. It's significant to note that since the outbreak, Pattaya's reputation has stabilized.
The city still has a lot to offer despite being less wild than it once was. It's obvious that a lot has changed since Covid, therefore it might be wise to interview some of the British expats who currently reside there.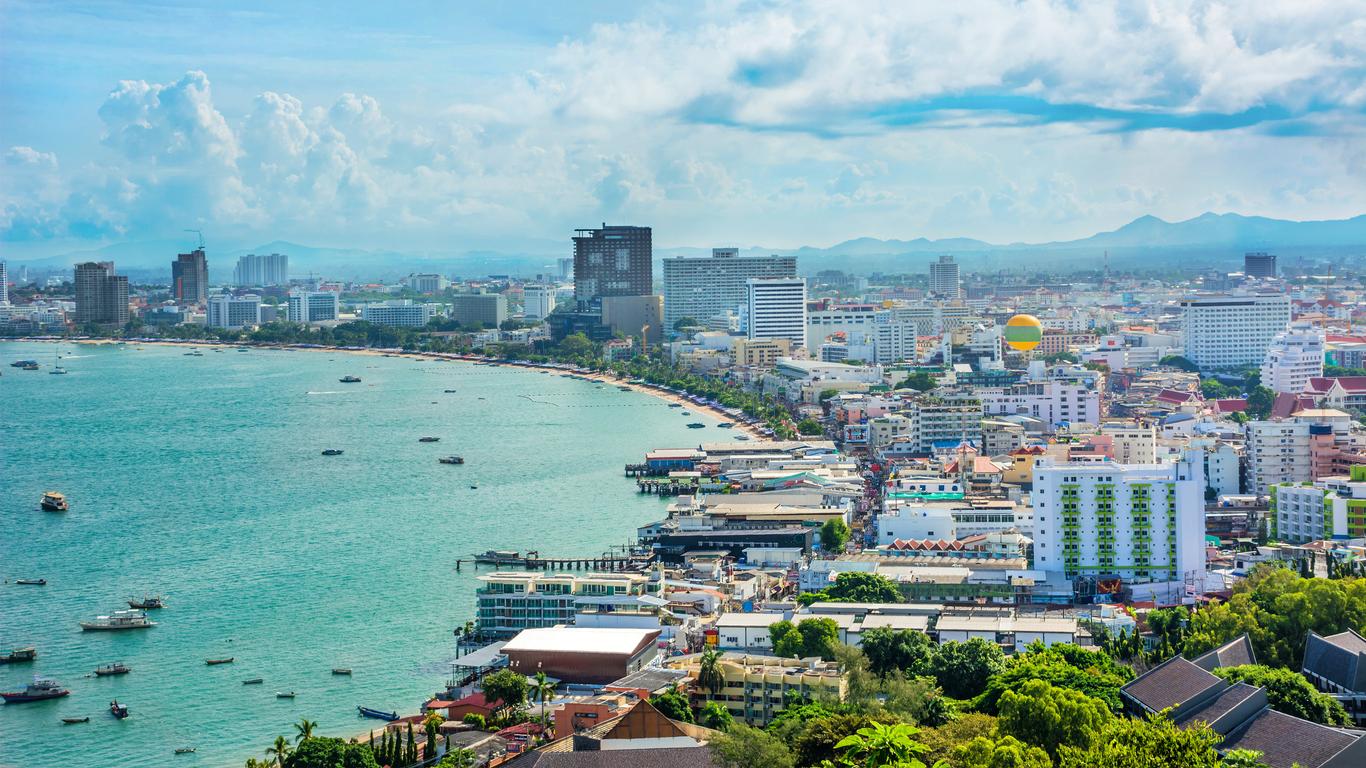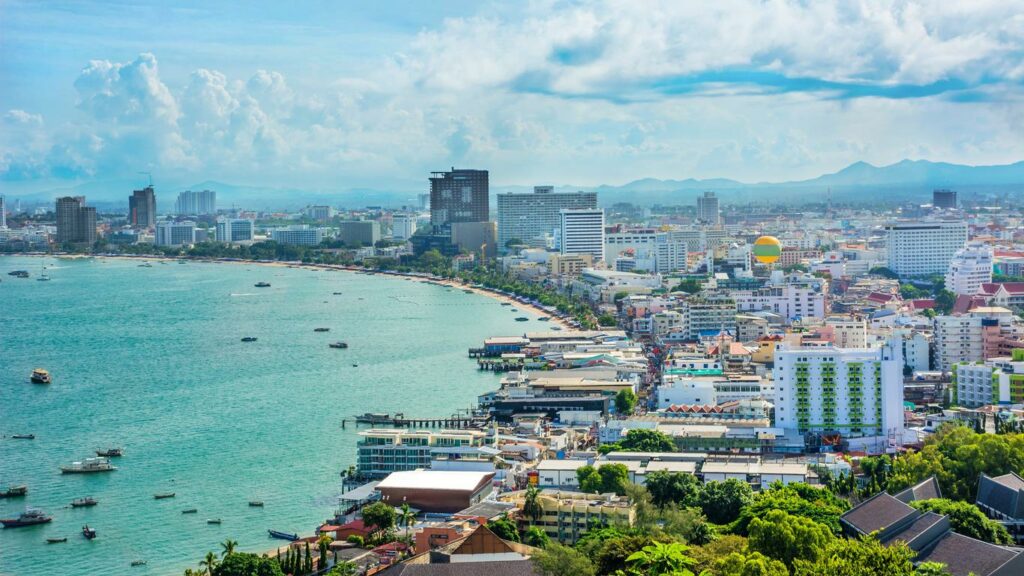 3. Phuket
Phuket is a popular choice for British expats seeking an island lifestyle.
Nothing will completely prepare you for the breathtaking splendor of Phuket, especially when traveling there by air.
This includes the region's glittering, blue waterways, mountain ranges covered in vegetation, rocky outcrops, and white-sand beaches. For many expats, this biggest island in the Thailand is paradise.
Since this is Thailand's biggest island, your trip here is entirely up to you.
The island is known as the "Pearl of the Andaman" and is surrounded by warm, clear seas with a constant wind. The typical daily temperature during the dry season is in the 70s F.
Phuket provides a laid-back way of living or a club-hopping, in-the-middle-of-it-all one, depending on your preferences. For instance, you may take a swim and have a leisurely lunch on the tranquil Naithon Beach or you can join the commotion in the bar-lined Patong district, where cabaret acts go on until the wee hours of the morning.
You may simply board a flight without passing through Bangkok thanks to Thailand's second-busiest international airport, which serves a number of locations.
The pleasant, easy lifestyle, however, is what attracts the majority of British expats. In Phuket, you may eat at a variety of fine dining establishments, including Indian, Italian, and sushi restaurants, and take in some of the greatest seafood in the country's southern region.
In addition to furniture and fashion retailers, there are several golf courses and supermarket stores that carry exotic delicacies. Access to world-class medical care is a reality here, at a fraction of the price of back home, while expat groups welcome newcomers and provide everything from cycling to sailing.
Many different towns and villages in Phuket are home to British expats. Although the Patong district does deserve its image as a sleazy hangout for travelers and "sex-pats," it is only one portion of the island. In reality, places like Chalong and the Nai Harn/Rawai region are among Phuket's many lovely "family-friendly" areas.
4. Koh Samui
Koh Samui, like Phuket, is a popular choice for British expats seeking an island lifestyle. Even though the island is so different from Phuket, it provides modern amenities including beaches and a decent selection of international hospitals and schools.
Many British expats consider Koh Samui to be the ideal beach destination because of its palm-lined beaches, the azure ocean, the year-round tropical climate, and the reasonably priced housing options.
This well-liked location, which is only an hour and a half's flight from Bangkok, the Thai capital, has something to offer everyone, regardless of whether they enjoy many evenings out on the town or a calm coastal hideaway.
When you're not lazing on one of the island's numerous beaches, there are plenty of activities to keep you occupied, from yoga and Pilates to salsa dancing and bridge club. You can also get high-quality healthcare, where a basic doctor's visit may cost as little as $20.
British expats visit Koh Samui for the water, sand, and sun, and they remain for the relaxed, reasonably priced way of life.
Samui, which is home to nearly 63,000 people, has earned the nickname "Coconut Island" with good cause; in addition to tourism and fishing, coconuts play a significant role in the island's economy.
Each month, around 2 million are shipped to Bangkok and the Thai mainland, with the majority being selected by trained monkeys. Although two million coconuts may seem like a lot, they are also used to make coconut oil and cream, two items that are crucial to Thai cuisine.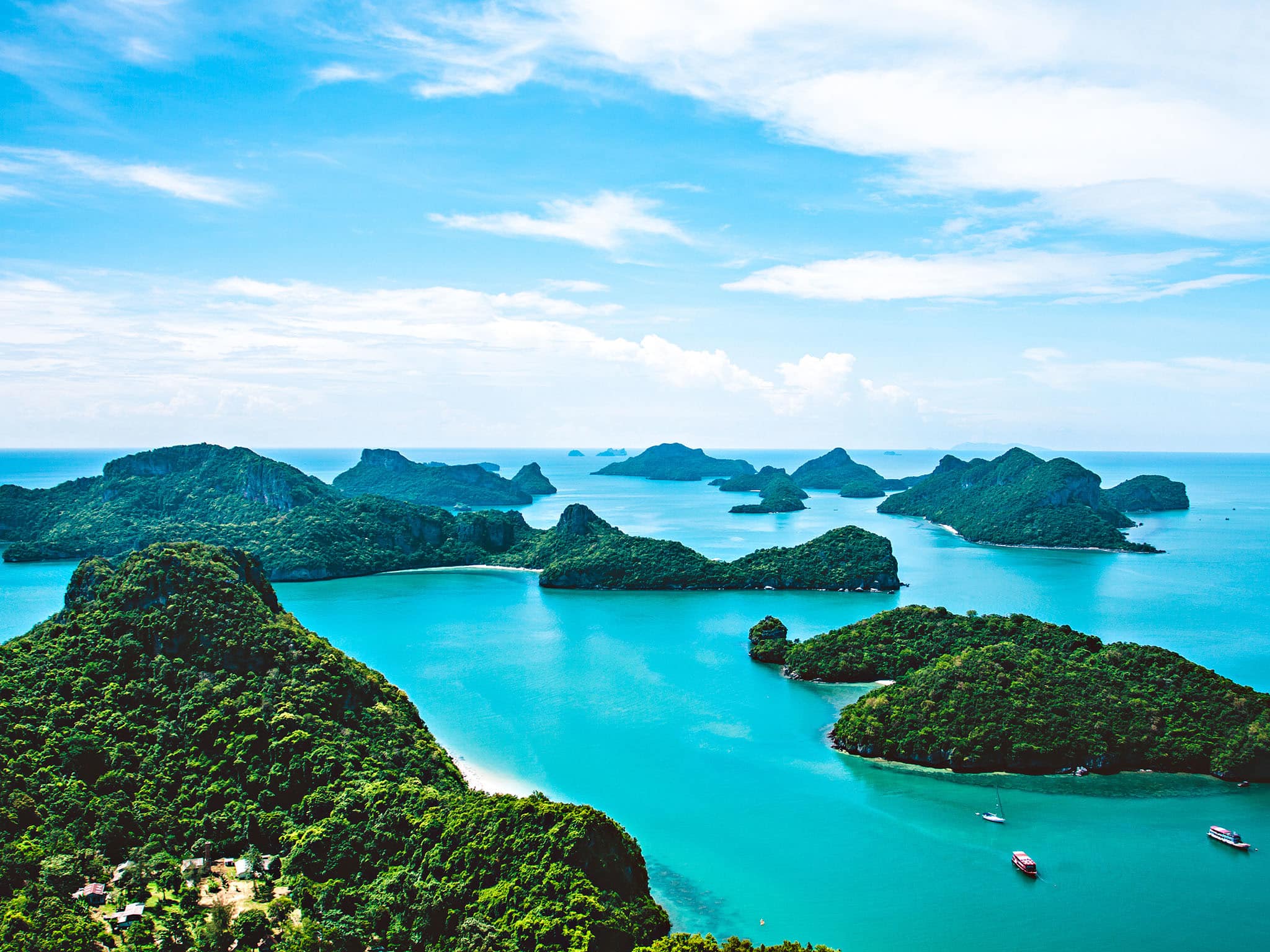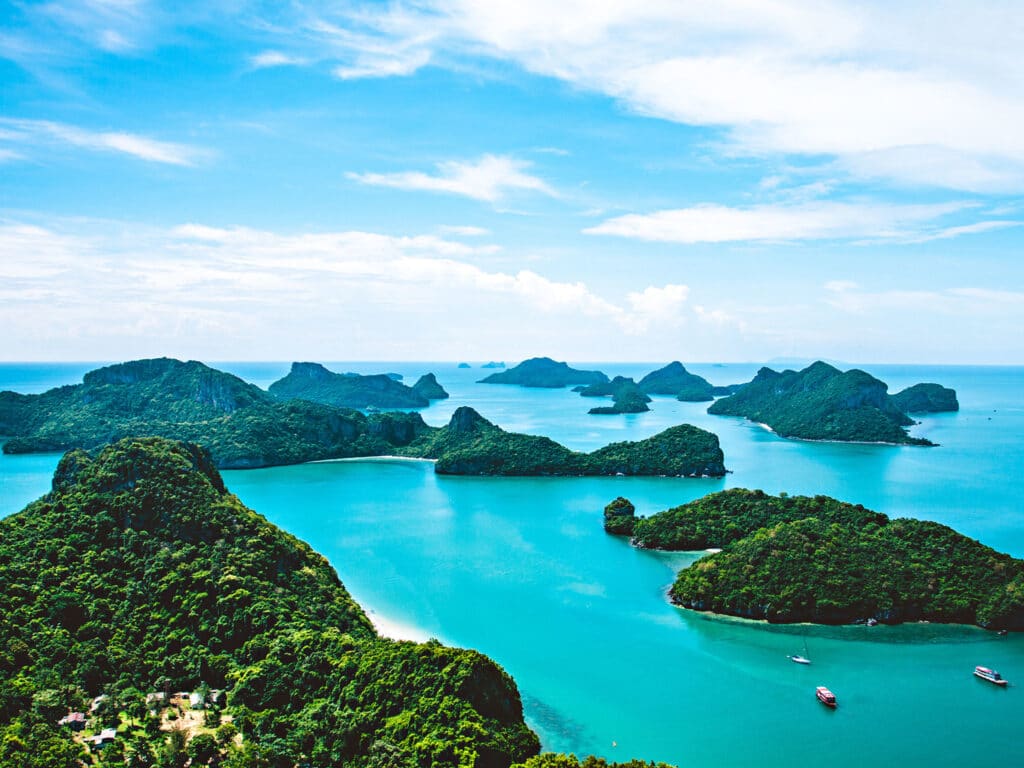 5. Chiang Mai
Chiang Mai, which lies in the north, is a fantastic city known for its coffee, handicrafts, and ease of access to the mountains. The greatest place for British expats seeking a relaxed lifestyle amid Thailand's beautiful natural surroundings is Chiang Mai.
A one-hour flight from Bangkok, Chiang Mai is a popular destination for British expats looking for a more relaxed and sophisticated way of life with the added benefit of a more moderate environment.
Chiang Mai, the cultural epicenter of northern Thai culture known as Lanna, is the location of hundreds of Buddhist temples with a long, illustrious history dating back more than 700 years. The neighborhood has a distinctive atmosphere that is influenced by the respect for its past and the mountaintop environment. The crumbling remnants of this formerly walled city's exotic past are evoked by the moat that still encircles Chiang Mai's historic district.
Chiang Mai experiences some of the greatest weather in the nation with an average temperature of 77 F during the cool season. Additionally, you may have all the contemporary comforts and conveniences of daily living here at some of the most affordable costs in Thailand.
Impressive dining establishments, first-run movie theaters, western-style shopping malls, and a JCI-accredited hospital providing high-quality, reasonably priced healthcare are all present and accounted for.
Final Thoughts
The places where British expats live in Thailand are therefore rather numerous and varied, but the top 5 cities listed above are those you may want to consider when choosing a place to move to, especially if this is your first trip to Asia. You will feel comfortable and at home thanks to the British expat communities and services in these places.
Pained by financial indecision? Want to invest with Adam?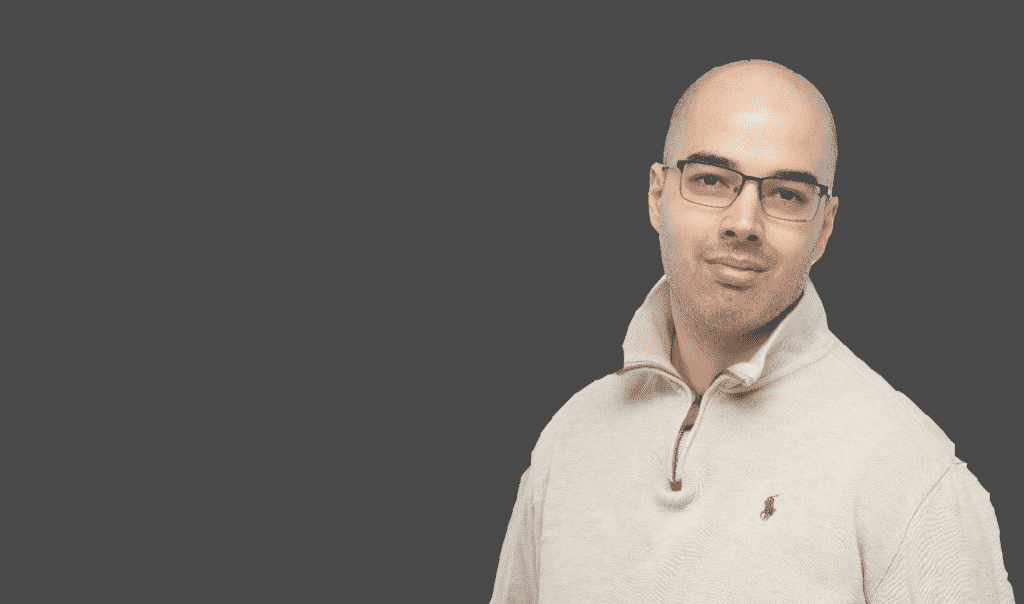 Adam is an internationally recognised author on financial matters, with over 588.1 million answers views on Quora.com and a widely sold book on Amazon and a contributor on Forbes.