Best Places for Expats to Live in Mexico in 2022
If you are looking to invest as an expat or high-net-worth individual, which is what I specialize in, you can email me (advice@adamfayed.com) or use WhatsApp (+44-7393-450-837).
Introduction
The list of best places for expats to live in Mexico below should help you pick the one that best fits your ideal lifestyle.
Mexico is a sizable nation that offers a multitude of chances for an individualized way of life. The Caribbean, Pacific, Gulf of Mexico, and inner mountainous towns are the regions that attract expats the most. They all have various temperatures, as well as a wide range of amenities and recreational opportunities.
Best Places for Expats to Live in Mexico: Playa del Carmen
Playa del Carmen, usually just called Playa, is a resort town in the Mexican Caribbean. It is well-known for its restaurants, nightclubs, natural swimming caves, and coral reef.
Although Playa is a small town, it has all the advantages that larger cities have. A dry season and a wet season are part of the year-round subtropical climate.
Along with a plethora of stores and hypermarkets, 5th Avenue, often known as La Quinta, runs parallel to the beach. Playa is also studded with sizable shopping centers.
In the center of town and on the outskirts, you can find upscale rentals alongside older-style apartments and homes. Many US and Canadian expats have started real estate companies.
Digital nomads and retirees make up the majority of the fast growing expat population. A significant portion of them are visitors from Europe, the US, and Canada while staying at Playa del Carmen's all-inclusive hotels or from their resort in Cancun.
There are numerous community events in your area that you may participate in, like retiree gatherings that are great for making new friends and learning insider information about your neighborhood, weekly environmental beach clean-ups, and poker playing groups.
If you want some high-end place, then head to the Playacar area, which is a private and gated neighborhood. Be prepared to shell out more money, though, as they offer high rental and sales prices.
If you're looking for a calm residential neighborhood with affordable rents and homes for sale, Anemonas Playacar could be the place for you. Meanwhile, the downtown neighborhood offers easy access to the beach, among other advantages. It is well-liked yet the property may be outdated and the rent is more expensive.
On the main street that runs alongside the beach, there is a bustling restaurant scene with eateries serving international cuisine in addition to nightclubs, pubs, and cafes. Due to the mix of locals, visitors, and expats, the weekends are noted for being lively, vivacious, and boisterous. Therefore, downtown Playa can be a noisy alternative in terms of real estate.
Island trips to Cozumel, which is well-known for its snorkeling and water sports, are popular if you're feeling a bit adventurous for the day. The nearby town of Tulum also offers a lot of attractions.
The main Cancun airport is around 30 minutes away from Playa del Carmen. The border town with Belize, Chetumal, is just an hour away by car and has a duty-free shopping center. This makes traveling to Belize for a few days relatively simple. There are many ways to get around Playa, including taxis, buses, shared cars, as well as local buses that go to other regions of Mexico.
During December, January, and holy week, the city can be very hectic. Meanwhile, it offers the so called Riviera Maya Jazz Festival in November for jazz lovers to enjoy for about three days. It's a fantastic event as it draws top international musicians.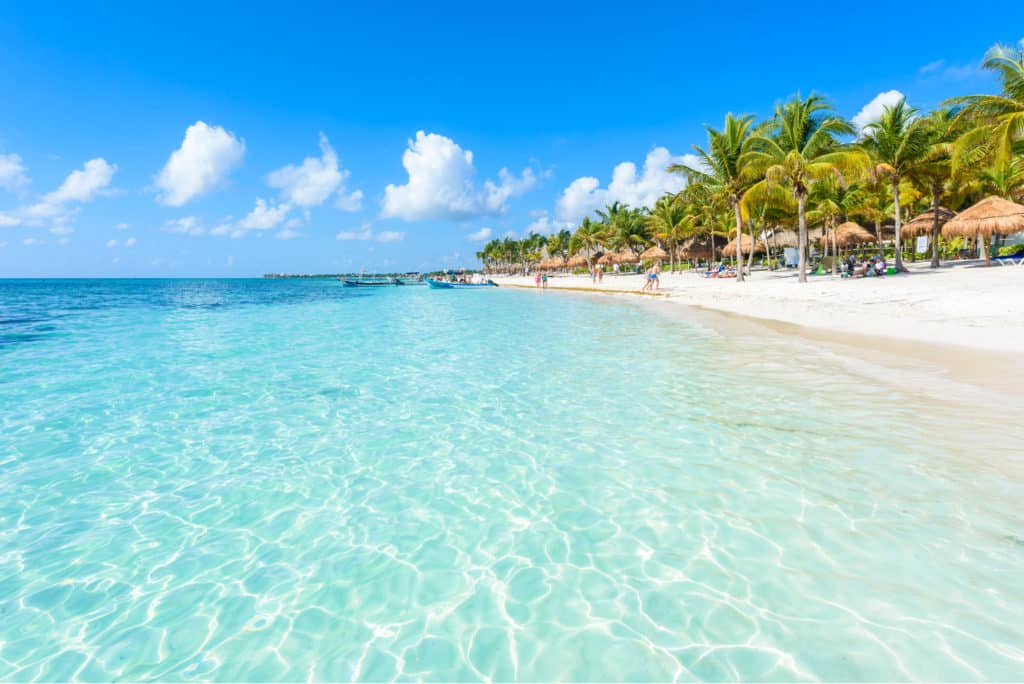 Best Places for Expats to Live in Mexico: Lake Chapala
The largest freshwater lake in Mexico and the quaint, old-world town of Chapala are both located in the state of Jalisco. It features stone-paved streets, vibrant gardens, and luscious green mountains that flourish in its comfortable, perpetually spring-like atmosphere.
The majority of expats rent or own homes in Chula Vista, Ajijic, and Riberas del Pilar, among other neighborhoods. Each of these communities has its own distinctive character.
A market, golf courses, and basic services can be found in the little town of Chapala. This place strikes the ideal mix between action and leisure with its lively yet calm atmosphere. Older populations of retired foreigners are drawn to it, as it also now boasts a cutting-edge hospital and assisted living facilities as a major retirement center.
The perfect place to keep fit and enjoy the stunning surroundings is Lake Chapala, which is perfect for anyone who enjoys boating, village life, and scenic walking pathways.
One of Mexico's largest cities, Guadalajara, is merely 30 minutes away if you want a little more bustle. High-end shopping malls featuring brands like Gucci and Louis Vuitton, top-notch medical facilities, and sizable home improvement retailers like Home Depot can all be found here.
Back at Lake Chapala, there are numerous neighborhood groups and activities, from theater to Spanish language classes. It is renowned for having a supportive community.
There are a lot of second homes owned by Mexicans there, along with a good number of Americans and English. One of the greatest expat populations in all of Mexico is present there.
Best Places for Expats to Live in Mexico: Puerto Vallarta
Puerto Vallarta is a lovely village with a city vibe. It is a sight to behold due to the Sierra Madre mountain's breathtaking view facing the Pacific Ocean. In the 1960s, Puerto Vallarta was a sleepy fishing community, but it has since grown quickly.
Modern housing developments and shopping centers may be found on the town's outskirts, including the Nuevo Vallarta residential and resort complex.
Rich foreigners and famous people have long been known to frequent the area, and in addition to seniors, a younger age group is also interested in establishing a home there.
It's inexpensive and contemporary in Puerto Vallarta. There are many of homes available for purchase and rental both in the town and on the outskirts.
There is also a thriving local real estate market between Mismaloya, south of Puerto Vallarta, and Punta Mita, on the northwest coast. There are a lot of foreigners living in the north of the Ameca River, in the state of Nayarit. Some of the most well-liked destinations in Nayarit are Bucerias, La Cruz de Huanacaxtle, and Punta Mita.
The Colonias in the hotel zone area of Puerto Vallarta provide very good value for money with tranquil community living and bigger homes, many of which include pools or entry to homeowner association pools.
On the other hand, Zona Romantica and Centro are crowded and boisterous. The most affluent residential communities are located south of Zona Romantica, high in the hills and along the seashore.
Numerous prominent cruise ships, including Carnival, Cunard, and Royal Caribbean cruises, stop here on their itineraries. There is a long strip that hugs the coastline and continues for miles here as well.
The town's major airport offers domestic and international flights to the US and Europe, and it is reachable by car.
There is never a shortage of entertainment in Puerto Vallarta, which is thought to be a fairly safe area for expats. There are several cultural events, ranging from film to jazz festivals. You can also enjoy their red snapper marinated in roasted peppers, garlic, and spices, which is a popular local delicacy.
It can get too hectic in Puerto Vallarta during peak season, as many tourists crowd its hotels and resorts.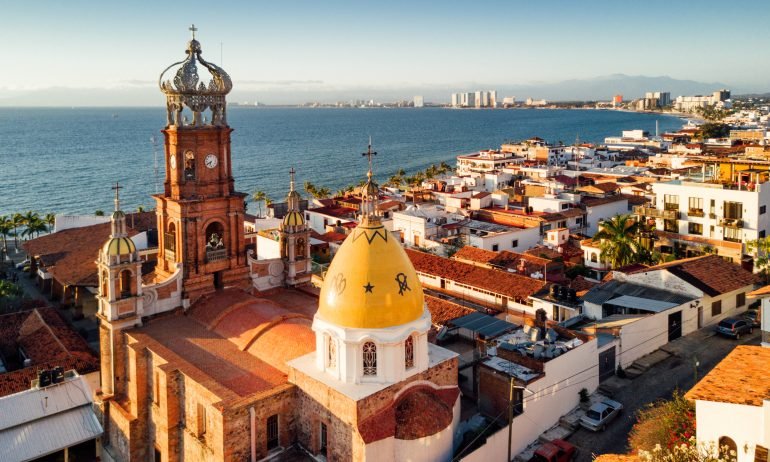 Best Places for Expats to Live in Mexico: San Miguel de Allende
San Miguel de Allende, which is 4 hours northwest of Mexico City, attracts creative types as it is the site of the biggest writers' conference in Latin America called the San Miguel Writers Conference.
There are many possibilities to meet other expats as well as a variety of local and international cuisines in the area.
The colonial district of the city is a UNESCO World Heritage site, therefore the buildings still have their original historical layout. The town's famed Spanish architecture and charming colonial style illustrate the region's history.
The upper Sierra Mountain range is known for its moderate temperature, which is marked by clean, crisp air all year round. It can get below freezing in January and February though, which are the two coldest months.
It takes an hour to get to Guanajuato, the state capital. It is also known for its flea markets and craft fairs, especially the interior food markets called mercados that are strewn across the city. The Tuesday outdoor farmers' market and bazaars are also located outside of the city.
A place where foreigners can mingle with natives is the historic Centro or Colonia Independencia neighborhood, that's why many expats tend to gravitate toward this area.
Another well-liked neighborhood is Balcones, which is perched at the summit of a high hill. No matter which you choose, they all have breathtaking vistas.
Best Places for Expats to Live in Mexico: Puerto Escondido
Its native name is Puerto, and in the 1930s it served as a port for the shipping of coffee from the Oaxacan mountains. When surfers first came across it in the 1960s, it was just a sleepy hamlet.
Puerto welcomes visitors from all over the world and is home to renowned surfing tournaments. It is famous for its picturesque boardwalk and abundance of smaller beaches, including la Punta and Carrizalillo beach, which can only be reached by a flight of 157 stairs. Palm trees and cafés with straw roofs line the main beach.
If you're a coffee lover, you'll be relieved to know that there is a restaurant known for its coffee and regional fare called El Cafecito, located at the end of Zicatela Beach. Both locals and visitors frequent this well-liked meeting spot. It also offers Wi-Fi, which though a bit spotty, is one of the best you can get in the area due to Puerto's isolation.
Along with Brisa de Zicatela and La Punta, which are located on more secluded stretches of beach, Bacocho is a well-known expat neighborhood.
The choices for purchasing land parcels are numerous, with various land plots and facilities like stores and enterprises.
Simple and enjoyable living may be found in Puerto Escondido. It is a bohemian community that draws a lot of different surfers, as well as older surfers or people seeking a more laid-back lifestyle.
Best Places for Expats to Live in Mexico: Ensenada, Baja California
Ensenada, a port city on a stunning strip of the Pacific coast, is located 63 miles south of the border between Mexico and the US and is about an hour's drive from San Diego, California, which is popular with Americans in particular.
Ensenada is a well-liked coastal vacation known for making wine, offering water sports, and having a variety of weather. Baja Med Cuisine, a fusion of oriental flavors and seafood, is also popular in Ensenada.
Kayaking at Estero Beach and surfing at San Miguel Beach are just a couple of the activities available in these well-known surf towns and vacation destinations. Grey whales migrate from Alaska to the milder seas of Baja California each winter.
The Ensenada Vintage Festival, which takes place in August, has a large number of wineries. The town also hosts a mushroom festival in June and a fish and seafood festival in September.
Even though Ensenada and the neighboring city of Rosarito have excellent medical facilities, many expats in this region of Baja California benefit from the close healthcare in San Diego.
Best Places for Expats to Live in Mexico: Mazatlán
Mazatlán, also referred to as the Mexican Riviera, is a city in the Mexican state of Sinaloa that is situated where the Sea of Cortez and the Pacific Ocean collide.
This well-known vacation destination offers a ton of beaches, a cruise ship terminal and port, as well as a marina. In addition, the area is well known for its open golf cart taxis, which are a common mode of transportation.
The community has a fair amount of connectivity. From the harbor, an automobile ferry travels every week to La Paz in Baja California Sur. Domestic and international flights to the US and Canada are offered at General Rafael Buelna International Airport.
Compared to other Pacific-facing cities in Mexico like Puerto Vallarta, Mazatlán is thought to have a less humid climate. Furthermore, it is less commercialized, which is frequently a wonderful reality if you're looking for a place that's a little bit more tranquil.
Cliffs, old structures, and luxurious hotels are among Mazatlán's most notable features.
Best Places for Expats to Live in Mexico: Todos Santos
Todos Santos is a city in the Pacific Ocean's Baja California Sur region, halfway between La Paz and Cabo San Lucas. It is frequently referred to as a tropical paradise where the sea, Sierra Laguna mountains, and desert come together to create an absolutely spectacular landscape. Unspoiled beaches and agricultural regions abound with fruit-producing plants like papaya and mangoes.
Todos Santos has been classified as a Pueblo Magico (magic town), where Mexican customs, culture, architecture, and peace are being consciously preserved. Hikers, bird watchers, off-road bike riders, walkers, and surfers are among the outdoor enthusiasts who frequent this area.
There is little rain and little humidity in this region, but there are sporadic Pacific breezes and tropical storms in the summer.
The small village of Todos Santos is also well-known for its jewelry, paintings, and artwork. All types of artists are drawn to the area because of its vividly painted buildings, abundance of art galleries, quaint shops, and restaurants. There are several community organizations here, including writing groups, art workshops, yoga, and photography.
The area also has the iconic Hotel California plus a church, theater, cultural center, museum, and old structures.
Local markets and organic farm stands abound, but if you want to buy at a large-scale supermarket, you'll need to travel to Cabo San Lucas, where both Mexican and American-style stores and shops are widely available.
The majority of expats reside in one of the several small developments of homes near the coast or with views of the ocean on the outskirts of town.
The majority of the local roads are dirt, which can be a complete letdown. However, roads and infrastructure in the town are being improved by the government to attract more expats.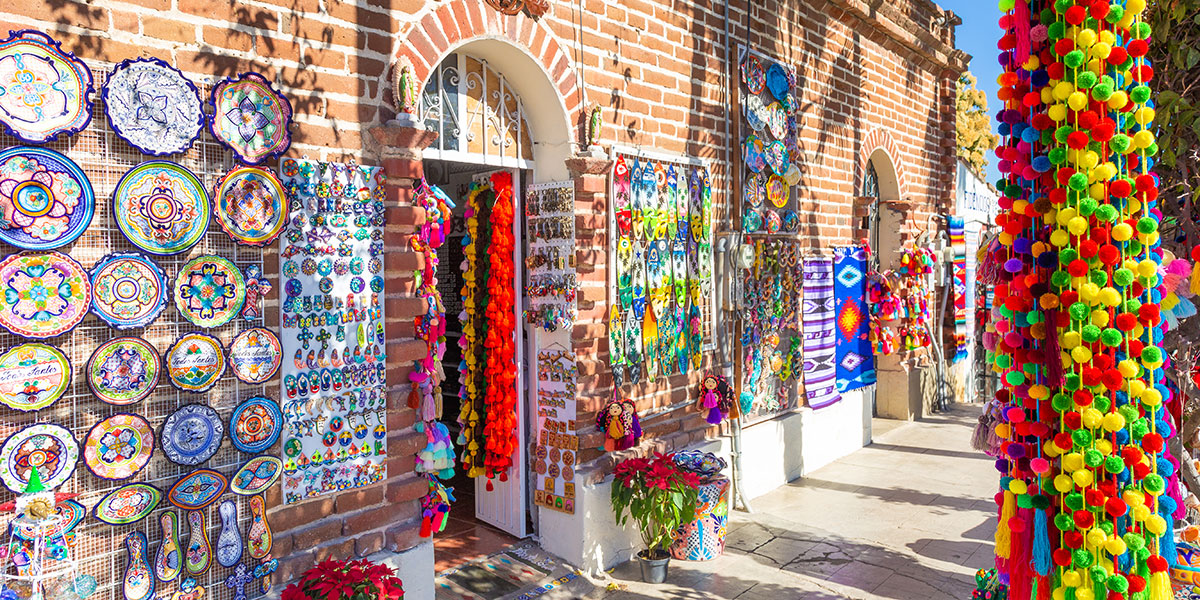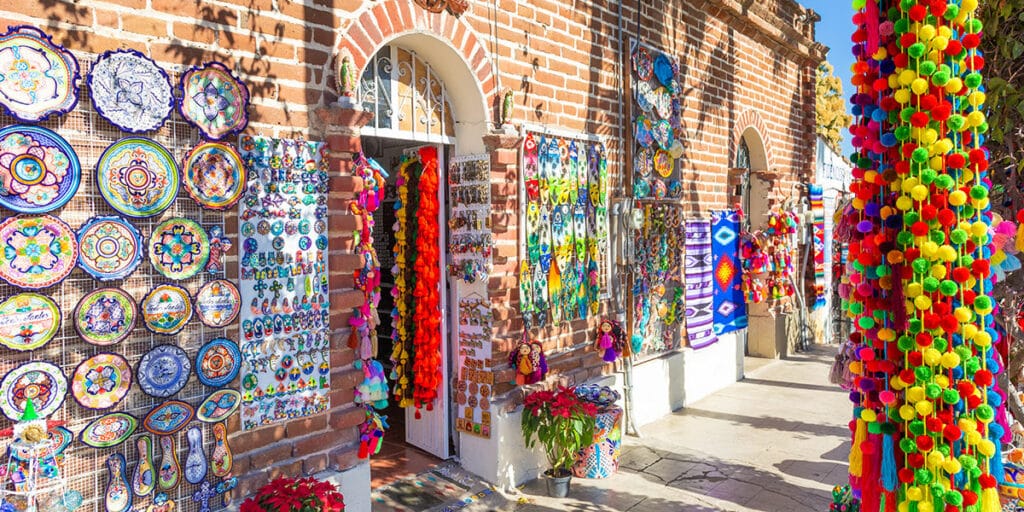 Best Places for Expats to Live in Mexico: Cabo San Lucas
Cabo is a premier tourist destination and a well-liked retirement place for expats. It is a resort city located at the southernmost point of the Baja California Peninsula. Originally a sleepy fishing community, Cabo San Lucas is now a popular destination for retirement and vacations in Mexico.
US, Canadian, and Mexican travelers can fly via the Los Cabos International Airport. In addition, the Transpeninsular Highway is a superb road as it connects Tijuana, Mexico's first border town, with Baja California.
Playa Grande and Medano beaches are located on each side of the Marina, which serves as the city's focal point. There are several hotels, a Home Depot, and a Costco in the marina. There are many attractions, so there is something for everyone, including retail centers, water sports, golf courses, fishing, snorkeling, and whale watching.
Exclusive gated communities, condominiums, and townhomes with access to a pool, spa, and secluded beach are just a few of the properties available. Additionally, you can find affordable townhouses in a defined urbanization or land plots for sale to build the house of your dreams.
There are a few upscale expat neighborhoods in this area, like Pedregal, a hillside region with views of the Pacific Ocean, seafood restaurants, and regional farmers' markets. Cabo Bello, Club La Costa, Laguna Vista, and Alegranza are some more well-liked neighborhoods in the Cabo Corridor, and all of them provide a wide selection of reasonably priced homes for sale and rent.
Alegranza is a hilltop neighborhood close to the town. Meanwhile, Campestre offers a range of condominium alternatives to suit all preferences and budgets. It has its own golf course and is situated in the gently undulating slopes of the Sierra de la Laguna mountains with views of the Sea of Cortez.
Do keep in mind that some areas of Cabo San Lucas are steep, which might not be ideal for expat retirees.
Best Places for Expats to Live in Mexico: Manzanillo
Manzanillo is a city on Mexico's Pacific coast in the state of Colima, halfway between Guadalajara and Puerto Vallarta. Driving time to Colima city is about two hours. A genuine location with the Santiago Peninsula's resort bay and the city's central business district as its two main sections.
Manzanillo has an authentically Mexican flavor to it. While being a bustling port, it's able to maintain a rather calm and relaxed ambiance.
The area has a tropical sub-climate with a rainy season that lasts from May to October with the possibility of some tropical storms and hurricanes. There are numerous beaches and various chances for golfing, walking, and participating in water sports.
If you're looking for a place that's less expensive and crowded with expats, Manzanillo is a fantastic choice. There is also a terminal with flights to certain US and Canadian locations, as well as Mexico City.
There are stores and other services in the town, including a Walmart and regional supermarkets. When they require larger stores and services, residents frequently go by car to Colima, the state's capital. A 4-hour trip to one of Mexico's biggest cities, Guadalajara, is an additional choice.
The gorgeous highway 200 along the coast, which extends all the way to Salina Cruz in Oaxaca state, makes it simple to reach Puerto Vallarta.
The Santiago peninsula, which includes the well-known La Punta and Las Hada's residential districts, is a favorite spot for expats. The Las Brisas neighborhood, which faces the ocean and has a true Colonia vibe, is also well-liked.
Manzanillo has a less Americanized and commercialized vibe overall, which contributes to the authenticity of the Mexican experience. There are many local clubs and associations for expats, including the rotary club and local community organizations.
Best Places for Expats to Live in Mexico: Troncones
Twenty miles to the northwest of Zihuatanejo, in the state of Guerrero, is where you'll find Troncones, which is tucked between the Sierra Madre mountains. The international airport in Ixtapa/Zihuatanejo is 40 minutes away.
Troncones is located on agricultural area, and its population has increased as a result of tourism and the migration of North Americans who have made it their home. This location is the complete opposite of Ixtapa, which has a lot of development and high-rise hotels.
Troncones, a spotless beach on Mexico's Pacific coast, is well-known for its seafood, beachfront lodgings, kid-friendly activities, and calm and relaxing atmosphere where you can take advantage of the region's year-round humid tropical climate. Troncones Point is also known for its surfing breaks.
The area has appeal for expats looking for an unspoiled tropical paradise with wildlife, beaches, a mountainous setting, and a laid-back lifestyle.
The beaches appear to be immaculate, with isolated coves strewn around. Eco-architects are constructing new developments with an emphasis on the environment. There are no high-rise condominium structures, unlike other areas of Mexico, and building and land use are strictly regulated. Additionally, residences on the beach are earth-toned to blend in with the natural surroundings.
Zihuatanejo and Ixtapa, both lively cities with sizable malls, are around 30 minutes distant and make for larger destinations.
It is extremely possible to hold a yoga class on the beach or just spend some quiet time in a hammock reading in a secluded portion of the beach if you live here. You can enjoy a calm walk on the beach without encountering hordes of people too.
Best Places for Expats to Live in Mexico: Final Thoughts
The options above may not be exhaustive. It also does not limit you to explore further and see for yourself which place would actually fit your dream lifestyle, whether that's something quiet and isolated or filled with energy and other people.
Are you interested in investing? If yes, you can read our articles such as best investment options for Australian expats in 2021, what are the best investment options for Canadian expats in 2021, and what are the best investment options for UK expats in 2022.
Pained by financial indecision? Want to invest with Adam?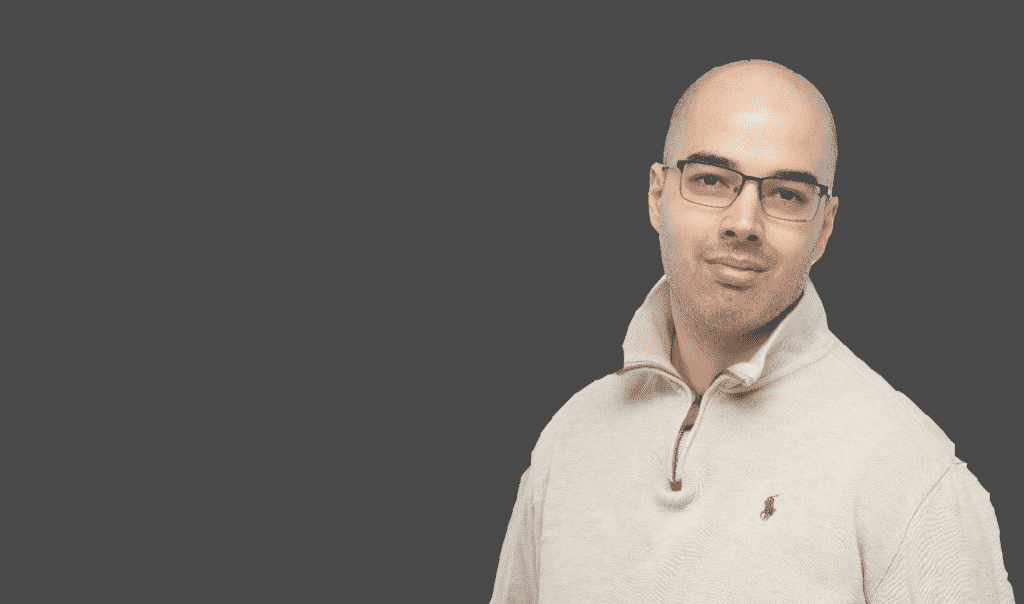 Adam is an internationally recognised author on financial matters, with over 466.6 million answers views on Quora.com and a widely sold book on Amazon