How to Retire in North Cyprus?
If you are looking to invest as an expat or high-net-worth individual, which is what I specialize in, you can email me (advice@adamfayed.com) or use WhatsApp (+44-7393-450-837).
Our services include providing income-related investments to retirees.
Is it safe in North Cyprus?
North Cyprus is one of the safest destinations in the Mediterranean. Crime levels are very low. It is safe to walk around even at night, people are very friendly and helpful.
North Cyprus is one of the most secure places to travel in the Mediterranean because of the very little crime in the region. In fact, it is safe to even go around at night because everyone is so amiable and helpful.
Is North Cyprus a member of the European Union?
On May 1, 2004, the Republic of Cyprus was admitted as a full member of the European Union (EU) in lieu of the entire island. It implies that the whole island is regarded as a part of the EU. The northern region of the island, however, is exempt from applying EU legislation.
Despite being within the borders of the EU, the Turkish Republic of Northern Cyprus (TRNC), which is not acknowledged as a member state, is not a part of the internal market territory.
What advantages does moving to North Cyprus offer?
• Excellent base to travel globally
• Great climate
• Very low crime rate
• Super friendly locals who speak English in general
• Cost of living is affordable
• Delectable food at very cheap prices
• Absence of tax on pension incomes
• Property deals in British pound sterling
• Property procedure adhere to the British legal system
• Inexpensive education
How can I find friends and mingle with the community?
There is a significant expat population distributed throughout the area, with bowling teams, a fantastic golf course in Esentepe, darts teams, gyms, badminton courts, and so on.
The Foreign Residents Society can assist you in integrating quickly and making new friends. They arrange and organize a variety of social events and gatherings. You can join their group on Facebook for updates.
Do I need a visa to visit North Cyprus?
There's no visa required for citizens of most European countries, such as the UK.
Is it easy to rent a property in North Cyprus?
Renting in North Cyprus is a simple process: two deposits and one month's rent are normally required upfront, along with a reference from a prior landlord or employer. Rent can be deposited in a UK or local bank.
How much is the usual rent cost in North Cyprus?
Monthly prices, as well as energy, water, and gas, are significantly lower than in the UK.
Rental fees range from about 300 pounds for a two-bedroom apartment to upwards of 500 pounds for a three-bedroom villa with a pool.
Can foreigners acquire a property in North Cyprus?
Yes, foreigners can purchase property in North Cyprus. It's a simple procedure that will require a clean police check and authorization from the Council of Ministers.
How does purchasing a property in North Cyprus look like?
All properties are valued in British pounds. Transfer fees are 3% and legal fees are roughly 1250 pounds.
The majority of property lawyers were educated in the UK and speak fluent English.
You must have a clean criminal record to apply for your license to buy a property. Once granted, the deeds will be transferred into your name.
Living in North Cyprus
The biggest advantage of living in North Cyprus is that you may enjoy all of the benefits of a Mediterranean lifestyle at a very reasonable price. Your money will go considerably further in North Cyprus than in most other popular retirement destinations.
Because the northern portion of the island is only recognized by Turkey, it is still subject to embargoes and its economy is not as strong as that of South Cyprus. However, North Cyprus has materially lower living and property costs than most European countries.
Many expat retirees take advantage of this benefit and relocate to the northern portion of Cyprus to maximize their pension income. Do note though that cost of living in this region is slowly increasing amid the influx of tourists and expatriate residents.
Eating out is also cheap, especially if you discover little local pubs away from tourist areas.
Northern Cyprus residents have access to theaters, clubs, bars, and an astounding variety of restaurants that appeal to all tastes and budgets. Casinos, discos, societies and sports clubs, public gyms, spas, and beach clubs are all available.
North Cyprus has English-speaking and globally qualified doctors and dentists, and private rates for seeing the best are not cost prohibitive.
You can send your children to an international school, albeit they are not free. The English School of Kyrenia, for example, is accredited to UK school and course standards.
You can shop in a supermarket where the shelves are packed with international produce, or you can save a lot of money by shopping at one of the country's weekly markets.
You can sunbathe for free for nine months of the year and never grow tired of the blue skies and beaches. Your Cypriot neighbors will make you feel very welcome, and there are many expatriates who already call North Cyprus home.
North Cyprus Residence
How do I get my residency permit?
A short-term residency is granted when entering the country, which normally lasts for 30 to 90 days.
If you plan to stay for a longer period of time, you must apply for a temporary residence permit as soon as possible. All residency permits are classified as temporary until you get permanent residency.
Applications for residency are now available online. You need to show a photocopy of your home selling contract or a rental contract under your name. There is also a minimum requirement of 10,000 pounds (or 218,492 Turkish lira) on your local bank statement, per head.
You will also need a valid passport, passport-sized pictures, and evidence of address in the form of an official letter from your local Muhktar (the head of a small community, usually found running a corner shop or in a local community center).
Temporary permits are valid for one year and must be renewed on an annual basis. Married couples must present their marriage certificate as well as a photocopy of it.
Additionally, you must pass a health check to have your permit approved.
You no longer need to apply for a yearly residency stamp in your passport if you are 60 or older. You can enter and leave North Cyprus as frequently as you want and remain there for as long as you like.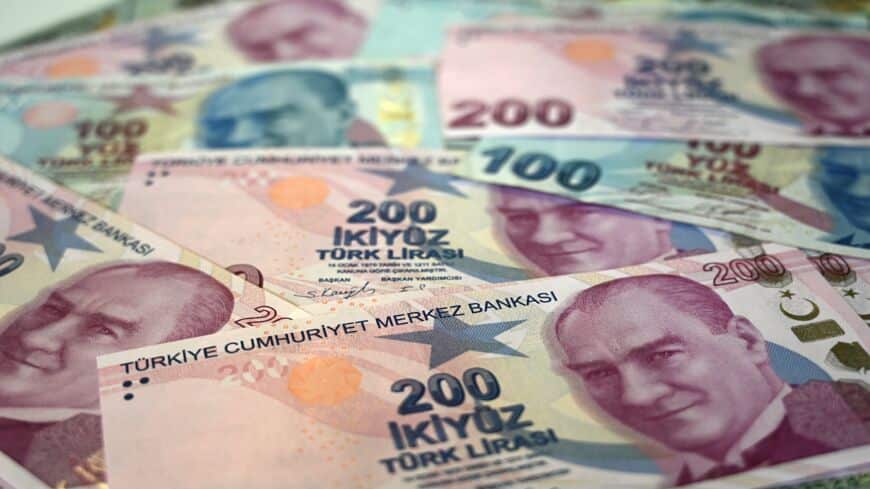 Currency and banking in North Cyprus
The currency in North Cyprus is Turkish Lira. It is not generally steady, and the exchange rate can favor individuals who receive their income in pounds, euros, or dollars.
All major currencies in the north can be used for transactions. The Central Bank of Northern Cyprus is in charge of monetary, credit, and exchange policy, as well as acting as the government's banker.
Commercial banks in North Cyprus can either be branches of actual local banks in the region or large Turkey-based banks.
It is easy to open a bank account in North Cyprus. Although different banks may have varying documentation needs, most will require your passport and/or driving license. Proof of address is sometimes required. Also, if you have an HSBC UK account and want to open an HSBC account in North Cyprus, the local HSBC will require a bank reference.
The majority of large banks have an English-speaking division. There is also considerable competition in high street banking in North Cyprus, with a number of newly opened banks offering better interest rates. Among the most popular are Iktisatbank, Credit West, and Turk Bankasi. So, if you're looking for a savings account, you should browse around for the greatest deals.
Healthcare in North Cyprus
Can I use public hospitals in North Cyprus?
Yes, you have the right to use public hospitals as long as you have residency. Having health insurance is required when applying for residency.
You can apply for North Cyprus state health insurance at the Koop Bank in Nicosia for roughly 45 pounds per year. It covers the use of a state ambulance (112 Emergency Ambulance Service) and provides a 20% discount on treatments.
Do private hospitals offer great service in North Cyprus?
Private hospitals in North Cyprus are well-equipped and staffed by highly skilled doctors and nurses.
For example, Near East University Hospital in Nicosia boasts cutting-edge diagnostic imaging technology and English-speaking staff.
There are also outstanding dentists trained in Turkey, Europe and the States at very affordable prices.
Some private hospitals provide expats with a membership system in which you may select a level of annual membership that entitles you to lower treatment prices.
Emergency treatment and pharmacies
All emergency departments in North Cyprus have English-speaking employees. They do, however, recommend that you seek the services of an interpreter for more severe medical issues.
The Accident and Emergency department provides emergency medical care. The ambulance emergency number is 112.
Alternatively (and preferably), go to the nearest hospital or health care clinic for emergency treatment. Nobody is turned down for emergency care, regardless of their financial situation.
North Cyprus pharmacies are well-known for selling practically any prescription drug. Prescription and over-the-counter medicines manufactured in Turkey are frequently significantly less expensive than those manufactured in the UK, although drugs imported from Europe are typically more expensive.
How much will private healthcare cost me?
Several local agencies offer health insurance. Depending on your age and health, a middle-tier plan with no excess can cost roughly 1,000 pounds per year and will rise from the age of 55.
Pay-as-you-go options are also available and regular maintenance trips to the doctor will not break the bank. A consultation with a general practitioner, for example, can cost between 20 pounds and 30 pounds.
Health insurance
You might want to think about getting private medical insurance. However, if you are over the age of 70, it is nearly impossible to obtain a private coverage from a local insurer. Some expats get foreign health insurance, but it is usually rather pricey.
You may choose to purchase insurance with high excesses to cover only the most expensive mishaps and pay for lesser treatments out of your own money.
Your monthly insurance premiums will be fairly inexpensive in this situation, and you will feel secure knowing that you are covered in the event of a severe emergency.
If you are under the age of 70, you may be able to obtain Emergency Health Insurance from one of the local insurance firms. Most emergency plans are fairly priced and will cover you in the majority of medical emergencies.
Before you sign up, be sure you understand what emergencies your plan covers.
Out-of-pocket payment
You may find this to be the best option given the low cost of healthcare in North Cyprus overall.
You can also choose not to have insurance at all, and if you believe your chances of becoming extremely ill or requiring emergency surgery are minimal, you can simply pay for each visit to a specialist.
Example rates of dental and optical treatments:
Dental care
• Metal porcelain crown – 90 pounds
• Dental implant – 850 pounds
• Root canal treatment – 120 pounds
Optical treatment
• A regular eye assessment – 20 pounds
• Varifocal lenses – 100 pounds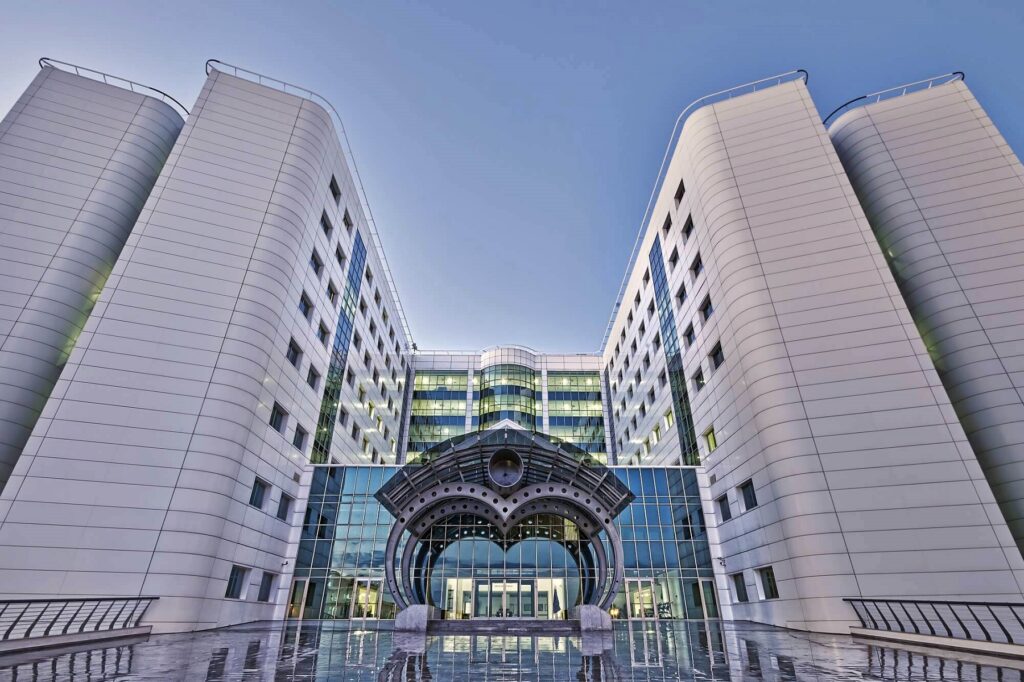 Do I have access to South Cyprus hospitals if I reside in North Cyprus?
Yes, you have a choice to use hospitals in the South.
North Cyprus offers you a choice of state-run or public hospitals and clinics if you find yourself in need of medical attention. You will have to pay for all your treatment in the northern region.
British Residents Society (BRS)
The British Residents Society is a non-profit organization that offers assistance and guidance to British residents of North Cyprus. The Society has direct access to the British High Commission and North Cyprus government departments, and it has a say in how expat affairs are handled in the region.
The association has certain arrangements with a number of institutions in North Cyprus, which implies that BRS members can receive cheaper or better-quality services from such institutions.
For example, the BRS has negotiated discounts with several hospitals, but you must have a valid BRS card to access them. Creditwest Bank can provide better terms and health insurance to BRS members than other banks in North Cyprus.
Aside from advice and assistance, the BRS can assist you in integrating quickly and making friends. The organization also hosts and organizes other social gatherings and events.
Pained by financial indecision? Want to invest with Adam?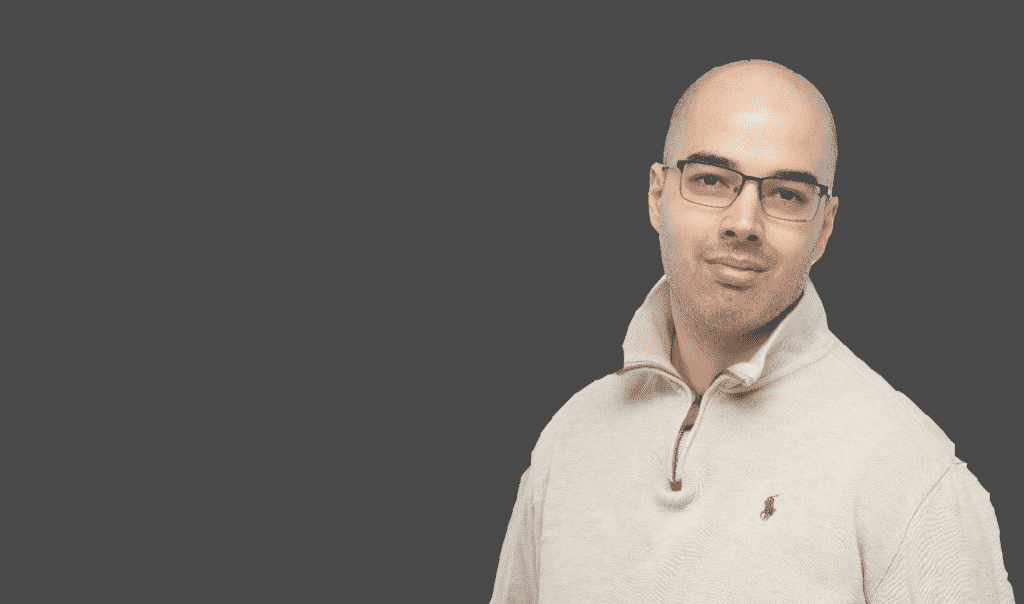 Adam is an internationally recognised author on financial matters, with over 669.2 million answer views on Quora.com, a widely sold book on Amazon, and a contributor on Forbes.