Should you invest in tech stocks in 2023?
If you have any questions or want to invest as an expat or high-net-worth individual, you can email me (advice@adamfayed.com) or use these contact options.
Introduction
If you are an investor, whether you are a veteran looking for the next big trade or a newbie who has only just started building your portfolio, technology stocks are an inescapable part of the market.
Everyone has heard of Apple, Microsoft, Facebook, Amazon, and Google. Everyone has wished they had invested in these mega-corporations in the past. Perhaps you were one of the lucky ones who did.
No matter which side of the investing landscape you fall on, veteran or neophyte, you cannot avoid the enormous investment potential that the technology sector presents.
But the question is, is it a good idea to invest in tech stocks in 2023?
In this article, we will attempt to answer that question, or at least give you enough information about the global investment market to make your own decisions.
It is highly recommended that you seek the advice of a personal financial planner or financial advisor to figure out which stocks are best for your particular financial goals.
What should I know before investing in tech stocks in 2023?
For the past few decades now, technology has dominated all other market segments as the biggest individual section, even including the financial sector and the industrials sector.
Technology firms are most often linked to invention and innovation. Investors anticipate that technology businesses will spend a lot of money on research and development, but they also anticipate a consistent stream of growth supported by a pipeline of cutting-edge new features, services, and products.
In terms of value, the most valuable tech equities are those in businesses that investors perceive are creating the future.
That perception is important to keep in mind. No one can predict the future, and as in the case of most stocks, the perception of value is the one thing that can make or break a company.
Fast-growing technology stocks may send portfolios into overdrive, whether they create the next best cutting-edge mobile device that you can't live without or the indispensable digital services. But unless it is proven that they can deliver that value, there is always a risk of a tech stock becoming overinflated.
The tech sector has been very strong in the last decade, outperforming other sectors over that period and outperforming the market as well.
But recent global headwinds, such as skyrocketing inflation and interest rates all over the world, have sent technology firms stumbling, prompting many to believe the bull run of the sector may be over. Investing in tech stocks in 2023 has become a much riskier endeavor.
If you are a new investor, there are much safer investments you can make to weather out the uncertainty and volatility in the market.
What are the risks of investing in tech stocks in 2023?
There is a lot of uncertainty about the stock market this year. Given current economic conditions, the stock market is at present a very volatile place, and that is likely not going to change any time soon.
Interest rates are expected to remain high this year
When you invest in tech stocks in 2023, keep in mind that you are investing in companies that may do very well or very poorly based on how the economy is doing.
The economy depends on many factors: interest rates, inflation rates and even how well the government runs their country, particularly the actions of the United States federal government and the Federal Reserve System.
The Federal Reserve System is arguably the most powerful financial organization in the entire globe, and its decisions on monetary policy can create impacts on stock markets everywhere.
Interest rates have been high as a measure to control prices last year, but those expecting the Fed to reverse the rate hikes might need to wait it out.
In fact, no member of the Federal Open Market Committee expects interest rate reductions in 2023, according to estimates made in December. Fed officials' expectations for 2024 and beyond are less consistent.
A number of participants emphasized that it would be important to clearly communicate that a slowing in the pace of rate increases was not an indication of any weakening of the Committee's resolve to achieve its price-stability goal or a judgment that inflation was already on a persistent downward path," the minutes of the December Federal Open Market Committee read.
The FOMC meeting minutes further warned that that "an unwarranted easing in financial conditions, especially if driven by a misperception by the public of the Committee's reaction function, would complicate the Committee's effort to restore price stability."
So if you're looking for an investment that's safe and predictable, or as close as possible to safe, don't invest in tech stocks. Instead, go with something like gold or bonds because they are less risky than equities like those offered by Apple Inc., Microsoft Corp., Google Inc., Twitter Inc.
The tech sector is especially prone to volatility
It is no secret that the tech sector has been one of the most volatile sectors of the market for years. Tech stocks have lost value in the past, and many are heavily dependent on their initial public offerings and acquisitions—the two primary ways these companies raise capital for expansion.
This can lead to a flurry of activity at any given time, which makes it difficult for investors to make rational decisions about their portfolio allocation.
Additionally, many tech companies tend to miss earnings projections more often than not.
According to a Wall Street Journal analysis, nearly half of all startups with less than $10 million in annual revenue that went public last year through a special-purpose acquisition company, or SPAC, have failed or are anticipated to fail to meet the revenue or earnings targets they gave investors for 2021.
One of the main concerns that many investors and other people had about the SPAC boom of the previous two years is reinforced by the underperformance of these young businesses, the majority of which are technology startups.
SPACs are criticized for their lax regulation of the going-public process, which some claim enables firms to attract investors despite having little to no revenue in the past.
Tech stocks could increase in value, or decrease in value, but there is no way to know for sure which way they will go or how much they will change.
This makes investing in tech stocks in 2023 a very unpredictable effort. This can be exciting for those who want their money to grow quickly, but it's not always a good thing for investors who want to know with certainty how much their investments will increase or decrease in value.
You may never know how much one tech stock will rise or fall from its current price because there are so many factors that affect its price movement.
It is not possible for anyone to predict the future of tech stocks, so it makes sense for you to avoid investing in them now if you cannot stomach the risks involved.
It's hard to know which companies will do well even for veteran investors
When you look at tech stocks in 2023, there are so many technology-related equities to choose from that it is almost impossible for investors who don't know anything about the industry and its trends to follow.
For instance, in late 2021 the Nasdaq Composite has doubled in value since the pandemic's early days reaching a peak.
At the time, the mega-IPO by the electric vehicle manufacturer Rivian was the most recent in a record-breaking year for new issues, and many investors saw high value in their stock options.
Fast forward to the end of 2022 and not one of the 15 most valuable American tech companies produced profits for the year.
The market value of Microsoft has decreased by about $700 billion. Meta's market cap has decreased by more than 70%, losing more than $600 billion in value.
Based on the Nasdaq's 12-month decline, investors have collectively lost over $7.4 trillion.
You would think that after years of hindsight and experience investing in the technology sector, investors may be better equipped to analyze these stocks objectively. But the reality is even then, it's still difficult for anyone to fully comprehend what is happening in the sector at any given period.
If you're looking at investing in tech stocks in 2023 as an outsider looking in, or even if you're already invested, then it is best to keep in mind the research you need to do to keep informed about the sector.
Instead of worrying about picking one particular strategy or investing style over another entirely different subset within the same category such as value stocks and growth stocks, focus instead on finding those companies where their products have been proven successful historically.
Better yet, find a trusted financial planner or financial advisor who can do the legwork for you.
How should I approach investing in tech stocks in 2023?
If you are set in your decision to invest in tech stocks in 2023, or if you believe that the current market slump is a good opportunity to buy stocks at a discount, keep in mind the fundamentals of investing.
Technology companies can have bad quarters, years and decades. They should be considered a long-term investment and should not be seen as something you will buy and sell quickly in order to get your money back when they go up or down.
Even if technology itself is rapidly developing, the rate at which society adapts and welcomes new tech is not. The market is often cautious about tech investments because of the tendency of tech stocks to be very volatile.
The technology sector is also particularly prone to fads, leading many investors to make mistakes due to the Fear of Missing Out, or what is commonly called as FOMO.
You might be tempted to invest in the tech sector because you've heard that it's an exciting, fast-growing area of finance. Or perhaps you think that these stocks are undervalued and will be worth a ton more in the future.
Either way, you should be wary of this effect and keep a level head, especially when making big investments.
People who don't want to miss out on investing opportunities rush into them, which drives up prices and makes it extremely easy for a stock to become overvalued.
You may be tempted to invest in tech stocks because of their perceived growth potential. But before you make any decisions, it's important to consider the risks associated with owning these stocks.
Don't invest in tech stocks without doing your research. You should look at the company's financials, management team, market and competition. You can also check out the industry they operate in and how well it is performing overall.
If you're looking for an idea of how much growth potential there is for this particular stock or what its long-term prospects might be like, then it's important to take a look at its growth rate over time as well as compare it with other companies within its sector (or even outside of it).
Should I invest in tech stocks in 2023?
Technology is changing every industry and will continue to do so for years to come. This is especially true this year, as the world goes through the Fourth and Fifth Industrial Revolutions.
If you're looking to invest for the future, technology is a great place to start. Technology has changed everything about our lives and will continue doing so for years to come.
From how we work and travel, right down to where we shop, technology's impact can be felt. Even your company could be affected by emerging technology like the rise of artificial intelligence (AI).
Even if it doesn't directly affect your business or career path, technology is still shaping our world today—and it will get even bigger in 2023.
In 2023 we'll see even more change in this space thanks to advances such as quantum computing and neuromorphic engineering making it possible for machines to think like humans do naturally.
If you've never invested in the sector before, now is the time to start. As long as you keep in mind the risks, investing in tech stocks in 2023 can be a fulfilling decision, even if only for the idea that you are investing in the development of the future.
One area that you may be interested in is artificial intelligence.
AI companies might be a good place for your portfolio as they have been making headlines due to recent announcements from Google and Microsoft.
The competition for artificial intelligence has entered a new chapter with this week's announcements from Google and Microsoft regarding AI-assisted search.
AI is an exciting technology that has implications for everything from healthcare and education to transportation and manufacturing—and if it becomes widespread enough, could help make many of our lives easier while also making us wealthier overall.
If you're wary of the risks involved, you can also try investing in exchange traded funds or ETFs that hold equities of technology companies.
ETFs are a type of fund, and they're traded on exchanges like stocks. You can buy and sell ETFs just like you would buy or sell any other security, but they're also used to track an index or sector (like tech stocks).
For example, you might want to buy an ETF that is focused on the future of tech like AI, robotics, and automation. These types of funds will let you diversify your portfolio across different sectors so it's a safer bet than risking your money on one particular company.
Conclusion
Hopefully, this has helped you understand what you should consider before investing in tech stocks in 2023.
Technology is a big space, and there are lots of ways to invest in it. The options available to you as an investor are endless when it comes to determining how best to pursue this space. Just be mindful of the risks.
Pained by financial indecision? Want to invest with Adam?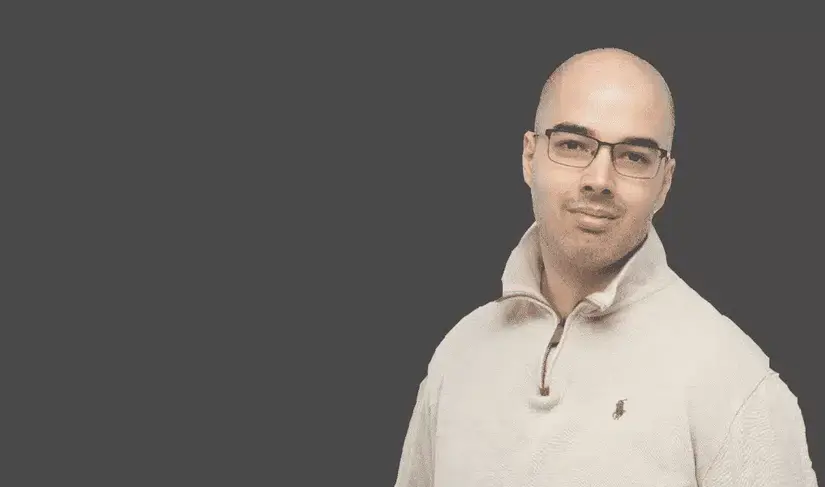 Adam is an internationally recognised author on financial matters, with over 668.8 million answer views on Quora.com, a widely sold book on Amazon, and a contributor on Forbes.