16 Best International Schools In Portugal
If you are looking to invest as an expat or high-net-worth individual, which is what I specialize in, you can email me (advice@adamfayed.com) or WhatsApp (+44-7393-450-837).
The best time to invest, as a parent or teacher, is when you are moving countries.
You can also receive our free beginners guide for expat teachers to invest whilst living overseas by clicking here.
Introduction
Knowing your choices of the best international schools in Portugal is important, in addition to immigration documents if you're bringing your kids to Portugal.
The public schools in Portugal are open to all citizens who are registered as residents. Another option is private education, which would probably cost about €500 per month. Your child will need to be fluent in Portuguese or eager to pick up the language quickly for both of these.
The Education System in Portugal
Similar to most of Europe, Portugal has a school year that runs from September to June. In Portugal, there are additional breaks for Christmas and Easter in addition to the regular summer break.
Portugal divides its educational system into four phases. Ages 6 to 10 for Cycle 1, 10 to 12 for Cycle 2, 15 to 18 for Cycle 3, and Secondary Cycle Public and private schools offer different levels of education, with private schools generally being considered to be of a higher caliber.
Public schools in Portugal offer free instruction in Portuguese and are open to both locals and visitors; private schools, including international schools, offer instruction in a variety of languages and charge tuition.
International Schools in Portugal
Finding the best international schools in Portugal for your child shouldn't be too difficult because Portugal is home to a number of international schools that primarily serve expats. These are typically grouped around the international hubs of Lisbon, Porto, and the Algarve coastline.
A specific international school may accept students in certain cycles but not in others because the educational system offers various educational stages.
So make sure to do your homework to determine whether or not your student qualifies to apply. International schools may be accredited by various divisions of the Ministry of Education and Science, depending on the level of education offered.
16 Best International Schools in Portugal
1. PaRK International School
PaRK is a leading international group of international schools with operations in Latin America, Europe, Africa, and Asia-Pacific. PaRK is a British international school and a member of Inspired.
By reevaluating conventional teaching techniques, providing a British curriculum, and establishing a vibrant and stimulating learning environment, the largest British international school offers a contemporary approach in the best international school.
It would undoubtedly rank among the top international schools in Portugal as this is the Inspired Education Group's first institution there. It will launch in the fall (2022).
The ParK International School in Cascais, the best international schools in Portugal, provides a British education and is the first and only institution in Portugal to offer the Cambridge Curriculum for secondary education as well as the IB Diploma Program for Grades 12 and 13.
Additionally, bilingual education is a nice bonus (for those interested). This is an excellent chance to learn about other international students, immerse yourself in a multilingual environment, and advance your language studies.
Children from kindergarten through sixth grade are welcome on the Cascais campus.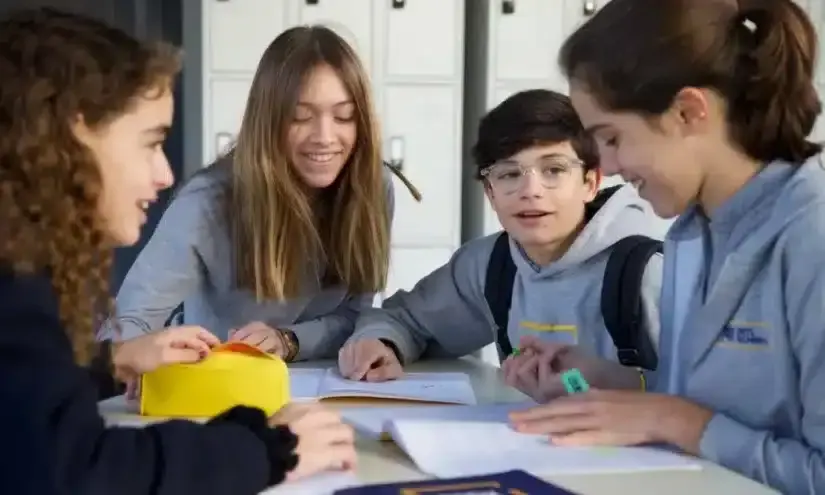 2. Santo Antonio International School (SAIS)
In the center of Estoril, there is a Christian international school called Santo Antonio International School (SAIS). This institution of higher learning is going global. "Combine academic excellence with a caring family environment" is its stated goal.
The British school seeks to advance students' personal and professional development while fostering critical thinking abilities in the learning process. In turn, this aids in preparing students to work effectively in a variety of cross-cultural settings.
This is the best school for students who want to achieve their full potential, showcase their skills, and improve their academic performance through the development of interdisciplinary communication skills.
Each student learns the value of learning for what it is, thanks to the rigorous curriculum, which prepares them for success in all of their future endeavors. In order to give each student the attention they require from the teacher, the teaching methodology only enrolls a small number of students. Children are compelled to participate in discussions and express their opinions.
No matter their religion or place of origin, SAIS welcomes children of both sexes.
3. Lisbon Montessori School
The world-famous methodology, a child-centered educational strategy that involves child-led activities and promotes independence, serves as the foundation of instruction in this school.
The Montessori educational approach directs students toward the direction of independent learning activities.
Teachers work with students to mold their personalities and create learning strategies that will enable them to live conscious lives and learn new things all the time.
Children can also develop decision-making confidence by experimenting with practice materials that have been scientifically designed.
The school serves kids from three to twelve years old. The school is currently preparing for MSA-CESS primary school accreditation, and it also has plans to start a teen education program.
4. St. George's School
Children receive a junior education at St. George's School, one of the best international schools in Portugal, in addition to other things. In fact, this private school offers a diploma program (International Baccalaureate Diploma Programme) and accepts students in grades 2 through 11.
This top international school in Portugal has created a unique curriculum for harmonious development in collaboration with St. James Primary School.
The Curriculum concentrated on:
Languages. Priority is given to Portuguese and English. Portuguese is the primary language in the nation, while English is a language that is spoken internationally;
Mathematics;
Natural Sciences.
Students begin learning French as a third language and British history in the sixth and seventh grades.
Students begin studying history from the eighth or ninth grade onward, and later they can already study the fundamentals of business, economics, computer technology, art, and physical education.
The fact that this institution has been recognized as a Cambridge International School since 2022 is significant. As a result, the first class of graduates from the school will be eligible to sit for the IGCSE exams and pursue further education in Cambridge as early as June 2022.
5. Prime School International – Estoril
Under the direction of the Portuguese Ministry of Education, Prime School International is a distinctive international academic initiative that is being carried out in close collaboration with Cambridge International Education (CIE).
One of the top private schools in Portugal offers a lifelong education through the Cambridge curriculum, which covers primary and secondary levels and serves as a roadmap to the best universities in the world.
"Through the convergence of the various human experiences obtained with the essential skills for personal development," Prime School International's main objective is to promote personal fulfillment.
Students receive both theoretical and practical knowledge every day. In classes with specialized lab facilities, older kids can also practice.
Additionally, there is a platform for additional learning that offers courses in career programs like marketing, aviation, programming, cooking, robotics, etc.
6. TASIS Portugal International School
The most recent addition to the TASIS family of schools, which primarily serves an American expat community, is Tasis Portugal. M. founded TASIS in 1956. Jesus Fleming Mrs. Fleming's educational principles, which are reflected in the TASIS crest, form the cornerstone of Tasis programs:
The Tower represents culture.
The lamp represents wisdom.
The Sun is a symbol of truth.
The Book stands for knowledge.
Students at TASIS Portugal are encouraged to strive for academic and personal excellence so they can become effective leaders and engaged citizens of the world.
The Portuguese Ministry of Science and Education's Direço Geral da Educaço has granted permission for TASIS Portugal, one of the the best international schools in Portugal.
Both domestically and internationally, this educational institution's programs are highly respected. Additionally, the student will be granted equivalence in accordance with the following DGE table if they wish to transfer from or to the Portuguese National system.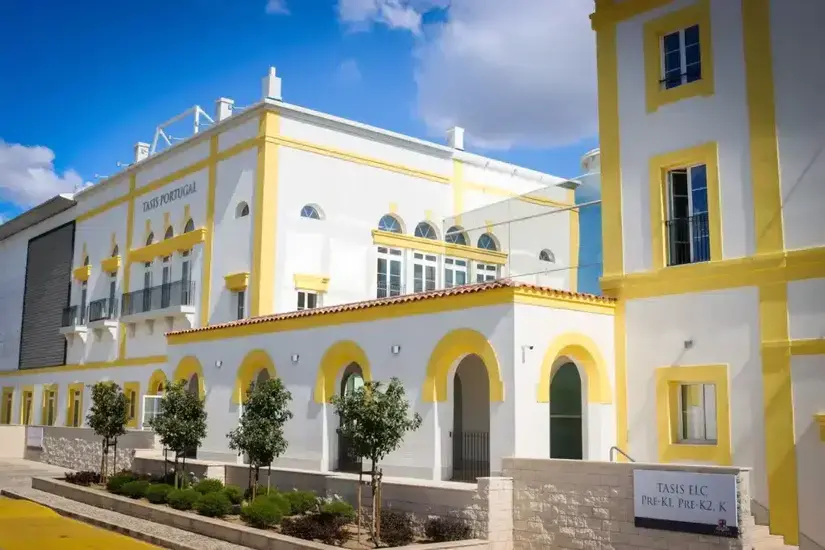 7. Carlucci American International School of Lisbon
Carlucci American International School of Lisbon, one of the best international schools in Lisbon, is an option for parents looking to enroll their child in an American international school while providing them with an education, .
In addition to operating as a dual American and International Baccalaureate (IB) program, it is authorized to implement the American Curriculum for all grades (3rd through 12th) while maintaining accreditation.
You can easily switch from your previous school to this one if you want to do so because the American international curriculum allows students to enter and exit the Portuguese national system in the same grade, which is equivalent to the 9th grade.
If a student successfully completes all requirements, CAISL is authorized to award them with an American High School Diploma.
The Regional Education Officer and the Office of Overseas Schools oversee CAISL, one of the few American international schools in Portugal and the only school in Portugal receiving government funding from the United States.
Additionally, it frequently takes students on field trips to make sure that the teaching strategies and theoretical and practical content of the school's courses are completely in line with the US-approved educational system.
500 euros is the one-time, non-refundable registration fee. A building fee, which costs €1,953 per year and is required for the first five years a student is enrolled from Grades 1 to 12, is additionally required.
Lunch, transportation, and after-school care and activities are not included in the yearly fees. School lunches cost €736 per year for grades EC3 to EC5, and €988 per year for grades 1 through 12.
For 2022–2023, there are several discounts available. If tuition is paid in full by June 15, 2022, or earlier, a 5% discount is given. If the building fee is paid in full by June 15, 2022, or earlier, along with the annual tuition, a 5% discount will also be given.
Additionally, there are discounts for siblings, including a 15% tuition discount for a third concurrent student and a 25% discount on both for a fourth (and any subsequent) concurrent student at CAISL. The youngest children receive sibling discounts.
Additionally, CAISL provides some with financial aid by granting a limited number of fee waivers for tuition each year. Students must have attended CAISL for at least a year, show evidence of financial need, and have good academic and behavioral records.
8. Saint Dominic's International School
Saint Dominic's International School, one of the best international schools in Lisbon, was established in 1975 and is one of the few educational institutions that provides elementary, middle, and high schools.
Over the years, Saint Dominic's International School gained notoriety for having a diverse student body with many different nationalities. The idea of learning outside of the classroom is put into practice at this inclusive school.
It is crucial that Saint Dominic's International School creates individualized education plans for students who struggle with learning and for those who are just starting to learn English. Teachers also work hard to identify and develop each student's unique talents.
9. Deutsche Schule Lissabon – German School
One of the best international schools in Portugal is the private Portuguese and German-speaking Deutsche Schule Lissabon, also known as the German School. The school is the second-oldest German school outside of Germany, having been founded in 1848.
The school is split into three sections: a secondary school in Telheiras, Lisbon; a kindergarten and primary school in Lisbon and Estoril. A little over 1,000 students attend the school, and there are 145 teachers and educators on staff.
The primary school and social sciences have their own buildings, which total eight. The school also has an auditorium, a pool, a terrace, 2 IT rooms, and a library with about 12,000 books.
Twenty percent of students are German, and 80% of students are Portuguese. German and Portuguese are required courses, but English and French are taught to all students beginning in the third grade. At the German school, students learn at least four languages during their time there.
In addition to the tuition fees collected from parents, the German Federal Republic also contributes to the cost of the school.
The enrolment fee is €550; the pre-enrolment fee is €300, which will be reimbursed if the applicant is not accepted. Students who have siblings receive reduced tuition: 10% for the second child, 25% for the third, 40% for the fourth, and so on.
The largest discount is given to the oldest child, and none is given to the youngest. Morning and afternoon snacks are included in the yearly tuition for kindergarten and primary education in Lisbon and Estoril. One of Portugal's most reasonably priced international schools is The German School.
10. St Julian's School
The largest British international school in Portugal, St Julian's was founded in 1932 and has a distinguished academic history. It serves a diverse international student body of about 45 different nationalities as well as the Portuguese-speaking population.
For students aged 3 to 16, St. Julian's in Carcavelos offers an international curriculum based on the English National Curriculum. The school offers the International Baccalaureate (IB), a prestigious diploma, to students between the ages of 17 and 18.
The school offers a Portuguese section where students between the ages of 6 and 15 can access the national curriculum of Portugal while still participating in some joint classes with international students, like art.
The school has amazing facilities, including a palace from the 18th century that houses the art and music departments, the dining hall, and an area for assemblies, as well as a building that was inaugurated by Queen Elizabeth II in 1985 and which houses the primary school.
St Julian has some of the best school sports facilities in the nation along with other amenities. There are also indoor and outdoor gymnasiums, volleyball, basketball, and football fields, as well as tennis courts outside.
When a student enrolls at St. Julian's, they must pay a non-refundable, one-time payment of €5,000. When parents submit an application to the admissions office, they must also pay a registration fee for admission of €1,000, which is also non-refundable.
Prices for school lunches vary by age, but a Year 13 student's annual cost is €896. The school offers discounts for siblings, with the third child receiving a 15% discount and any additional siblings receiving a 25% discount.
All children must enroll at the same time, with the oldest child being regarded as the first to do so. Visit the school's website here.
11. Oporto British School
One of the best international schools in Lisbon, Oporto British School, which was established in 1894, has a sizable Portuguese and international student body, with the latter accounting for 48% of the school's 540 students.
The school, which offers the only International Baccalaureate Diploma in Northern Portugal, started using the sixth form curriculum almost 30 years ago. The school, which is in Foz do Douro, has about 600 pupils.
The senior students at Oporto British School follow the IB Diploma after completing the IGCSE portion of the British curriculum.
Students have the opportunity to learn English, Mandarin, Portuguese, French, and Spanish throughout their time in school. There are typically 15 to 20 students in each class, with a maximum of 30.
The school has top-notch sports facilities, including a gym with locker rooms and showers, an outdoor basketball court, a sizable grassy area, and a football field.
The three houses that make up the school—Braganca, Lancaster, and Windsor—represent the royal dynasties that have ties to both Portugal and the United Kingdom. The houses give children a sense of community and are overseen by a Head of House who plans the tutors' activities.
The €150 registration fee is non-refundable and does not guarantee a spot. The €450 acceptance fee is due within two weeks of the student receiving an offer.
Before admission, parents must also pay a refundable deposit that is equal to one term's worth of tuition. This fee varies and is refundable if the student graduates or leaves the program with at least one term's written notice.
Additionally, a €500 capital and maintenance fee is paid annually at the start of each academic year. For injuries, insurance costs €40 a year. IGCSE and IBDP examination fees are also levied. Primary and secondary school lunches cost €4.60 and €5.70, respectively, and are payable monthly.
Parents of children enrolled in the school who have more than two receive a 25% discount for the third child and a 50% discount for the fourth. Any additional children are subject to a 50% discount.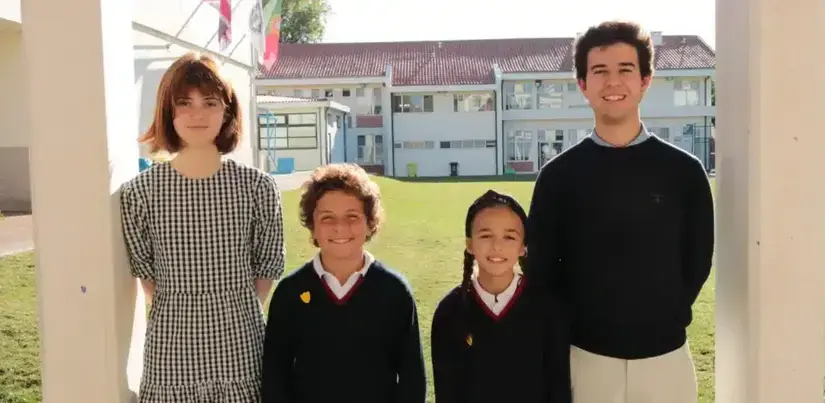 12. Colégio Alemão do Porto
The students in the Portuguese subjects are of course also taught in accordance with the mandatory Portuguese curricula within the framework of the German-Portuguese exchange school.
The teaching staff at the German School in Porto is made up of native Portuguese and German speakers as well as instructors hired by the Federal Republic of Germany.
13. Colégio Luso-Francês
A Catholic educational facility run by the Franciscan Missionaries of Our Lady is called Colégio Luso-Frêncês, one of the best international schools in Lisbon.
The school, which is renowned for its superior teaching, has the personnel and equipment necessary to give students a thorough education, whether in a traditional classroom setting or through a variety of differentiated extracurricular activities.
14. Lycee Francais International School in Porto
LFIP, located within the stunning Parque Serralves, is a part of the global network of AEFE (Agency for French Education Abroad).
The education leads to the student receiving their Baccalaureate and is in accordance with the policies of the French Ministry of Education. It is also acknowledged by the Portuguese Ministry of Education.
15. Greene's Tutorial College
The largest tutorial college in Oxford, Greene's, is linked to the British curriculum and specializes in guiding students through their A Levels and IGCSEs.
A levels can be taken in person or online and are taught one-on-one or in small groups with shared tuition. Each student is assigned a Personal Tutor who will serve as their academic advisor throughout their program and meet with them once a week.
16. United Lisbon International School
The International Primary Curriculum (IPC) is being offered for the first time in Portugal at this brand-new institution in the Parque das Naçes neighborhood.
United Lisbon, one of the best international schools in Lisbon, is currently working to obtain accreditation from both the New England Association of Schools and Colleges and the International Baccalaureate Organization.
Pained by financial indecision? Want to invest with Adam?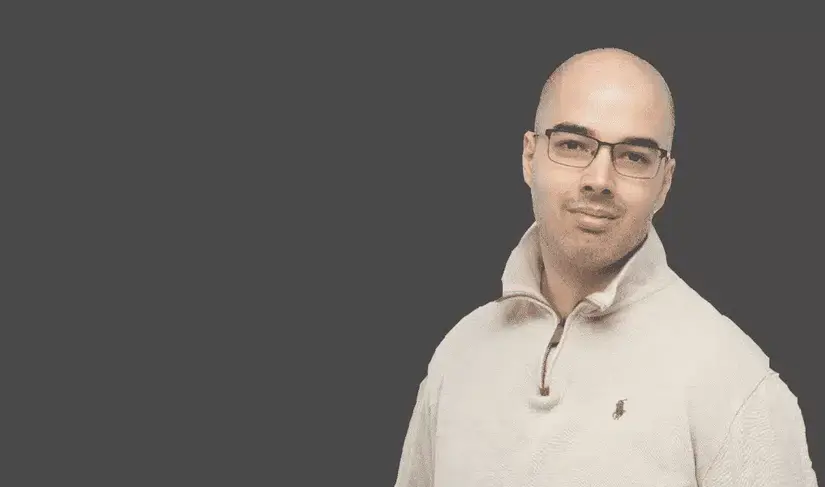 Adam is an internationally recognised author on financial matters, with over 668.9 million answer views on Quora.com, a widely sold book on Amazon, and a contributor on Forbes.
Tags
Best International Schools in Portugal
,
Carlucci American International School of Lisbon
,
Colégio Alemão do Porto
,
Colégio Luso-Francês
,
Deutsche Schule Lissabon – German School
,
Greene's Tutorial College
,
International Schools in Portugal
,
Lisbon Montessori School
,
Lycee Francais International School in Porto
,
Oporto British School
,
PaRK International School
,
Prime School International – Estoril
,
Saint Dominic's International School
,
Santo Antonio International School (SAIS)
,
St Julian's School
,
St. George's School
,
TASIS Portugal International School
,
The Education System in Portugal
,
United Lisbon International School